For all you wanderers out there, the world beckons you to visit its breathtaking destinations. It is certain that many of the world's splendors might be featured in your travel bucket list waiting to be checked off.  But, before you can embark on these epic journeys, one key factor that stands in your way is applying for tourist visas to these destinations.
We know, the whole visa application process can be overwhelming. Although laws and regulations vary from nation to nation, don't worry, most of the procedures are common and straightforward. For any country you wish to visit, we have put together this guide with the necessary information on applying for tourists visas to ensure that your tourist visa application goes smoothly.
Research and Preparation
Do your homework and get ready well before starting the visa application process to guarantee a seamless application process.
Find out the visa requirements
The first thing to strike off from your visa process checklist is searching the specific visa requirements of the country you plan to visit. These change according to the citizenship you hold. Depending upon your nationality, you may or may not need to acquire a visa. These requirements vary from country to country.
So, visit the official website of the embassy or consulate of the destination country or check with a visa expert to gain accurate and up-to-date information. Give additional attention to the application process, for instance, for a Dubai tourist visa, the applicant needs to submit the application and paperwork to the embassy in the UAE through a UAE sponsor. Getting to know this information beforehand saves you time and unnecessary confusion in the visa process.
Gather Necessary Documents
Once you understand whether you are required to apply for a visa and what type of visa you need to apply for,  start collecting the necessary documents. These may include a valid passport, visa application form, proof of accommodation, travel itinerary, financial statements, and evidence of ties to your home country. Pay attention to any specific documents or conditions required, such as proof of travel insurance, a valid return ticket or residence or permanent visa you currently possess.
Start the visa Process Early
Applying for a visa is not a task to be left until the last minute. Initiating the process early allows for sufficient time to gather all required documents, address any potential issues, and seek professional assistance if necessary.
Be Aware of Processing Times
Different countries have varying processing times for visa applications. Some visas can be obtained in a few days, while others may take several weeks. So, plan your travel well in advance, taking into account the processing time to avoid time constraints and any last-minute hassles.
Address Specific Requirements
Since each country has its own unique visa application process, there may be specific requirements that you need to address. For instance, some countries may require additional medical tests, biometric data collection or interviews. By starting early, you can handle these matters smoothly and deal with any unexpected challenges that may arise.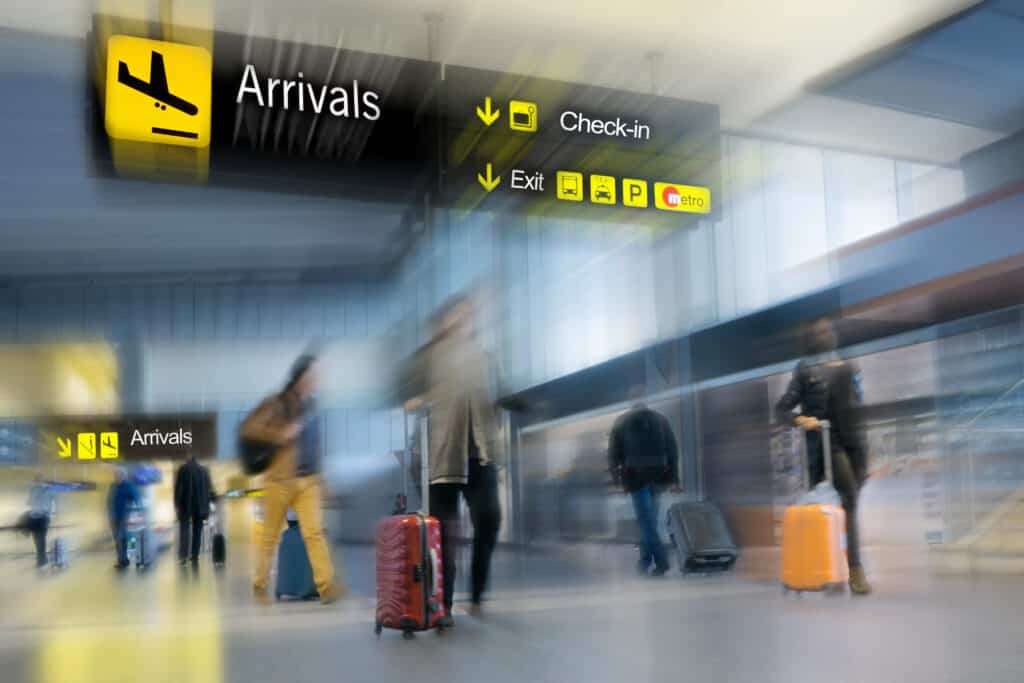 Complete an Accurate Application Form
The main component of your visa application is the application form. This is the first thing that the consulate officials are going to check thoroughly. Filling it out properly, correctly and without any errors is of utmost importance. Here's what you should keep in mind:
Proofread Thoroughly
Double-check your application form before submission. Ensure that there are no missing fields or incorrect information. Even the slightest error can lead to delays or rejection.
Provide Accurate and Detailed Information
Be meticulous while providing personal information, such as your full name, date of birth, and passport details. Provide accurate details regarding your travel dates, purpose, and duration of stay. Make sure there are no spelling errors. 
Submit Proper Supporting Documents
Ensure that all supporting documents required are attached to your application form. These documents could include passport copies, color photographs, bank statements, travel itineraries, or any other specific documents outlined by the embassy or consulate.
Pay attention to the photo dimensions and specifications to assure the photo is the required size and type. Also, some documents are mandatory and essentially required without which a visa can be rejected.
For instance, when applying for a Schengen tourist visa, it is compulsory to have travel and health insurance of at least 30,000 Euros for each applicant and it should be valid in all Schengen countries. Not having these essential documents will lead to visa rejection. 
Details of Travel
For a tourist visa application, providing comprehensive details of your travel plans can increase the likelihood of a successful application such as:
Travel Itinerary
Make sure you draft a copy of your detailed travel itinerary which should include your start and end dates as well as information on where you will be going, what you will be doing, and where you will be staying. This demonstrates that you have planned your trip thoroughly and have a genuine purpose for visiting the country.
Accommodations
When applying for a travel visa, you must be certain of the accommodations you will be staying in and present documentation to support your plans. This would include details of your hotel accommodations or, if you are visiting friends and family, details of their location and email corespondance documenting the stay dates.
Financial Stability
Demonstrating your financial stability is crucial when applying for a tourist visa. Embassies and consulates want to ensure that you have the means to support yourself during your visit.
Financial Documents and Details of Employment
You should include recent bank statements that show a consistent and sufficient balance to cover your travel expenses. Ideally, these statements should show transactions spanning a few months to establish a stable financial background.
You would also need to provide proof of employment, such as an employment contract, letter of leave, or a letter from your employer stating your job position, salary, and the duration of your employment. This helps establish your ties to your home country and assures the authorities that you have obligations to return back to your home country. 
Seek Professional Assistance
In some situations, seeking professional assistance can significantly enhance the visa application process. Engage the services of reputable travel agencies who specialize in visa application processes. They possess the expertise and experience to guide you through the steps effectively, ensuring all requirements are met.
If you require extensive assistance, visa consultants can provide personalized guidance throughout the application process. They are well-versed in visa requirements and can provide assistance based on your specific circumstances.
Final Thoughts on Applying For Tourist Visas
Getting a valid tourist visa is a crucial part of your international travel plans, but it also happens to be an overwhelming task for many. However, by following these simple steps carefully, you will definitely boost your chances of acquiring tourist visas easily on time and be ready to venture out on the journey of a lifetime!