Some people might say that chocolate is overrated. But for those of us who know the magnificence and life-giving properties of this sweet, it's anything but.
Chocolate is one of life's simplest pleasures, capable of brightening any day or mood. Argentina is well-known for its delicious chocolate creations, some of which are so good they're downright addictive.
The city of San Carlos de Bariloche, located in Argentina's Patagonia region, is celebrated for its chocolate. Bariloche, which is commonly referred to as Argentina's Chocolate Capital, lives up to its name.
We knew that we had to try the local chocolate in Bariloche, Argentina when we were exploring the area's food specialties.
Furthermore, Bariloche is also one of Argentina's most beloved outdoor destinations because it situated on the shores of Nahuel Huapi Lake with views of Andes in the backdrop.

If you want learn more about Argentine chocolate or planing a trip to Bariloche, read on for more information.
A Bit About The City Of San Carlos de Bariloche
The ever-growing population of immigrants in Bariloche caused the architecture to change and reflect that of various European countries.
Built from stone and hardwood common in the area, many structures took on an Alpine look.
The title "Little Switzerland" was due not only to weather and architecture likenesses, but also because chocolate production began flourishing around this time as well.
How San Carlos de Bariloche Became Known As The Chocolate Capital Of The World (Or Just Argentina)
In 2015, Argentina's Congress officially declared San Carlos de Bariloche as the National Capital of Chocolate. They did this to recognize both the rich history of chocolate in Argentina and also the number of chocolatiers making artisanal chocolate using regional ingredients.
Located in downtown Bariloche, Mitre Avenue is often referred to by locals as "The Avenue of Chocolate Dreams." This area is home to a large number of chocolatiers, making it the perfect place for chocolate lovers. We decided to indulgence ourselves and eat as much local Bariloche chocolate as possible during our stay.
However, we quickly realized that there were too many stores and options available. We didn't want to suffer from "chocolate overdose" and miss out on the full Argentina chocolate experience.
The fact that you can get free samples from most stores simply for walking in is a huge help when narrowing down your options.
After indulging in far too many chocolate stores around Bariloche, we managed to narrow our focus to our top favorites listed below.
Are You Ready For a Chocolate Temptation?
There are some seriously good ones out there, and once you try them, you'll be hooked. Here are a few of the best chocolates places in Argentina that every chocolate lover needs to know about. Enjoy!
La Serenísima
La Serenísima Argentina is a chocolate company that specializes in dark chocolate. The company was founded around 90 years ago, and it has since become known for its high-quality products and unique flavor profile.
La Serenísima's chocolates are made from a blend of cocoas from different regions of South America, and the resulting chocolate is both rich and complex.
In addition to its signature dark chocolate, La Serenísima also offers a variety of flavored chocolates, including options with caramel, orange, and coffee.
You'll mostly find Dulce de Leche loaded chocolate desserts at La Serenísima instead of chocolate bars. The company's chocolates are available in Argentina, online, and in a few stores in the United States.
RELATED: The Best Belgian Chocolates (These Will Make Your Mouth Water) and The Best Swiss Chocolates: 10 Brands Worth Indulging In
Havanna
The first thing you notice about Havanna Argentina chocolates is the bright packaging. The chocolates come in a variety of colors, each with its own distinct flavor.
But what makes these chocolates so special? The answer lies in the unique production process. Unlike most chocolates made from roasted beans, Havanna Argentina chocolates are made from unroasted beans.
This gives the chocolates a light, delicate flavor that is unlike any other chocolate on the market.
In addition, the chocolates are hand-crafted using traditional methods, ensuring that each one is a work of art. With their bright colors and unique flavor, Havanna Argentina chocolates are a truly delicious treat.
Chocolates del Turista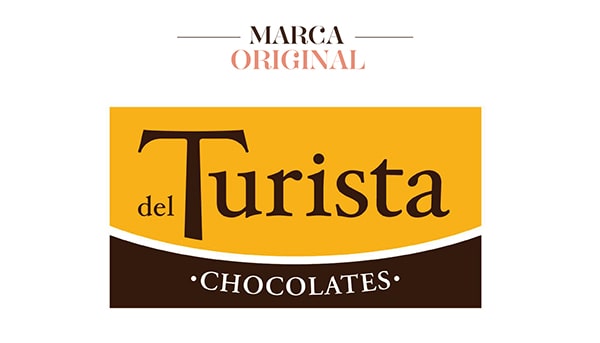 Chocolates del Turista is a delicious Argentinian treat perfect for any chocolate lover. What makes these chocolates so special is that they are made with only the finest ingredients.
The cocoa beans used to make the chocolate are hand-picked from the best plantations in South America, and the sugar is all organic.
This combination of high-quality ingredients results in a chocolate that is rich and decadent. In addition, each chocolate is individually wrapped, making it the perfect gift for any occasion.
Looking for a delicious treat that captures the flavor of Argentina? Then be sure to try chocolates del Turista! These distinctive chocolates are made with a blend of dark and milk chocolate, as well as a secret ingredient that gives them their characteristic flavor.
In addition to being delicious, chocolates del Turista are also beautiful, something you'll admire while gifting these confections.
Whether you're enjoying them yourself or giving them as a gift, chocolates del Turista is sure to please your sweet tooth.
Mamushka Chocolates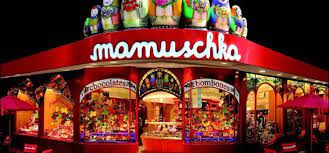 Mamushka Chocolates Argentina are artisan chocolates made with high-quality ingredients. The chocolates are produced in small batches to ensure that each chocolate is perfect.
This chocolate is made with various recipes, so there is something for everyone. Mamushka chocolates are also beautifully packaged, making them a perfect gift for any occasion. Best of all, the chocolates are reasonably priced and can be enjoyed by everyone.
Mamushka makes a variety of chocolates, including dark chocolate, milk chocolate, and white chocolate. These chocolates are made with Argentinian cocoa beans, which are grown in the country's humid climate. This results in a chocolate that is extremely smooth and has a rich flavor.
In addition to its traditional chocolates, Mamushka also makes a line of sugar-free chocolates that are perfect for people with diabetes or those on a low-sugar diet.
This company's chocolates are available in stores throughout Argentina, as well as online. So, what makes Mamushka chocolates Argentina so special? It's the perfect combination of quality ingredients, craftsmanship, and value. This is another Argentina chocolate store not to miss in Bariloche.
Rapa Nui Chocolates
Chocolate lovers rejoice – there's new chocolate on the scene, and it's made with a very special ingredient. Rapa Nui, a small island in the South Pacific, is home to a type of chocolate that is made with unaltered cocoa flavor.
If you visit Rapa Nui on Avenida Mitre, you'll find a broad selection of these chocolates on display. Also, you can enjoy delish ice cream there to satiate your sweet tooth the right way.
Rapa Nui chocolates are currently only available in Argentina, but they are quickly gaining popularity with chocolate lovers worldwide. Who knows – maybe someday soon, you'll be able to enjoy a taste of Rapa Nui chocolate in your nearest grocery store!
Abuela Goye Chocolates
Abuela Goye is a small chocolate shop in Argentina specializing in hand-made chocolates. The chocolates are made from scratch using only the finest ingredients, and each one is personalized with a unique message.
The shop has been in business for several years, and it has built a reputation for its delicious chocolates and friendly service. Visitors to the shop can watch the chocolates being made, and they can also purchase chocolates to take home with them.
If you're ever in Argentina, be sure to stop by Abuela Goye and try some of their amazing chocolates!
Torres Chocolates in Bariloche
Torres chocolates Argentina is a small-scale chocolatier that specializes in hand-made chocos. Torres chocolates started in 2008 as a family business focusing on local confections.
Today, Torres chocolates are Argentina's finest delicacy, thanks to the naturally infused flavors this treat brings along. Torres's dark chocolate is especially popular, something serious choco lovers adore about this place. Their dark chocolate is made with 60% cacao, and it has a rich, intense flavor.
It's perfect for those who want a chocolate that is both flavorful and satisfying. If you're looking for delicious dark chocolate, check out Torres chocolates in Argentina.
Wrap Up The Best Argentina Chocolates
There are many chocolate places in Argentina that are definitely worth visiting. Some of the most popular include Torres, Rapa Nui, Chocolates del Turists, and Mamushka.
Each of these shops has its unique take on chocolate, and all of them offer some extremely delicious options.
If you're looking for a truly amazing chocolate experience, you need to head to Argentina and check out some of these wonderful shops. You won't be disappointed!