When it comes to stunning scenery, Arizona is king.
It's no surprise that a trip to Arizona will be full of awe and inspiration. Home to 31 state parks, six national forests, and some of the most renowned national parks in the United States, it's easy to feel overwhelmed while planning your itinerary. Simply said, Arizona is a mecca for breathtaking views, and you could spend an entire lifetime exploring the state and still not see everything there is to see.
These are the seven most incredible places to visit in Arizona, whether you're looking for something unique and gorgeous or simply want to explore a new state. From towering vistas to hidden gems hiding rainbow hues, these are the top destinations in Arizona that you can't miss
15 Arizona Bucket List Destinations You Can't Miss
Sedona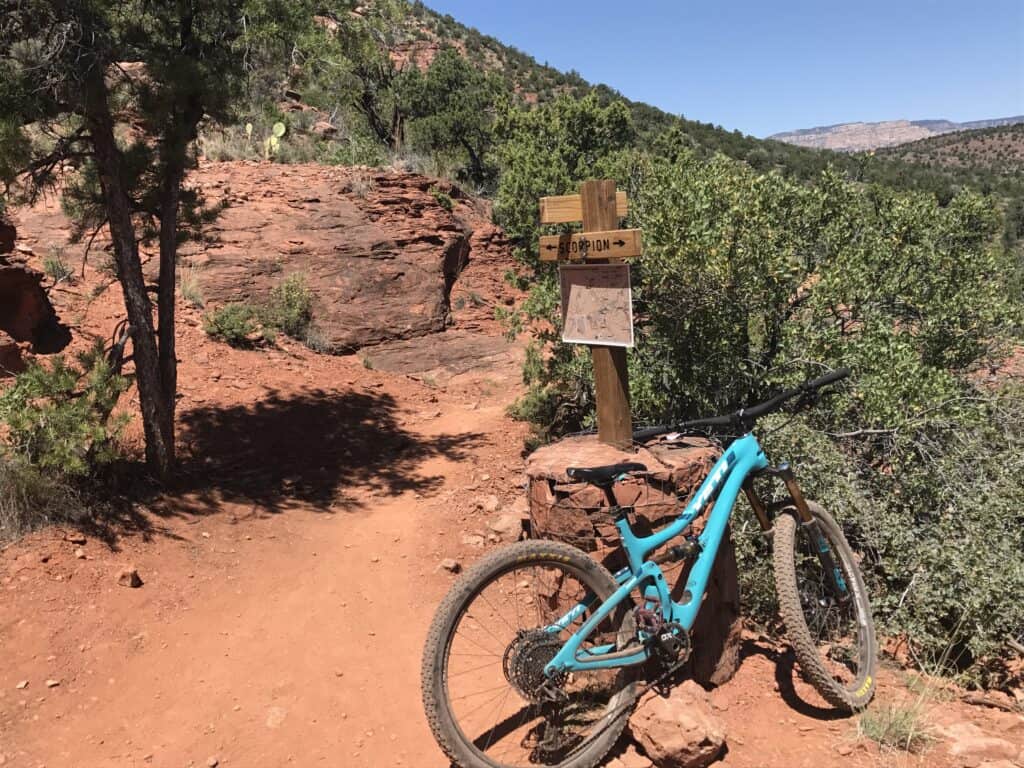 Imagine a time when geologic forces sliced deep fractures into the Colorado Plateau and produced today's remarkable landscape, Sedona. To get a decent idea of what visiting Sedona is all about, think desert spires towering over the scenery, river canyons that seem to come from another planet, and a labyrinth made up of brilliant crimson rock formations.
What's the best option? Sedona isn't short on things to do, as it offers a lot. For most people, this part of Arizona is the ideal place to see what hiking in the desert provides. Still, if you're looking for more culture in your vacation, there are a plethora of museums and cultural centers dedicated to learning about Sedona's history.
The Wave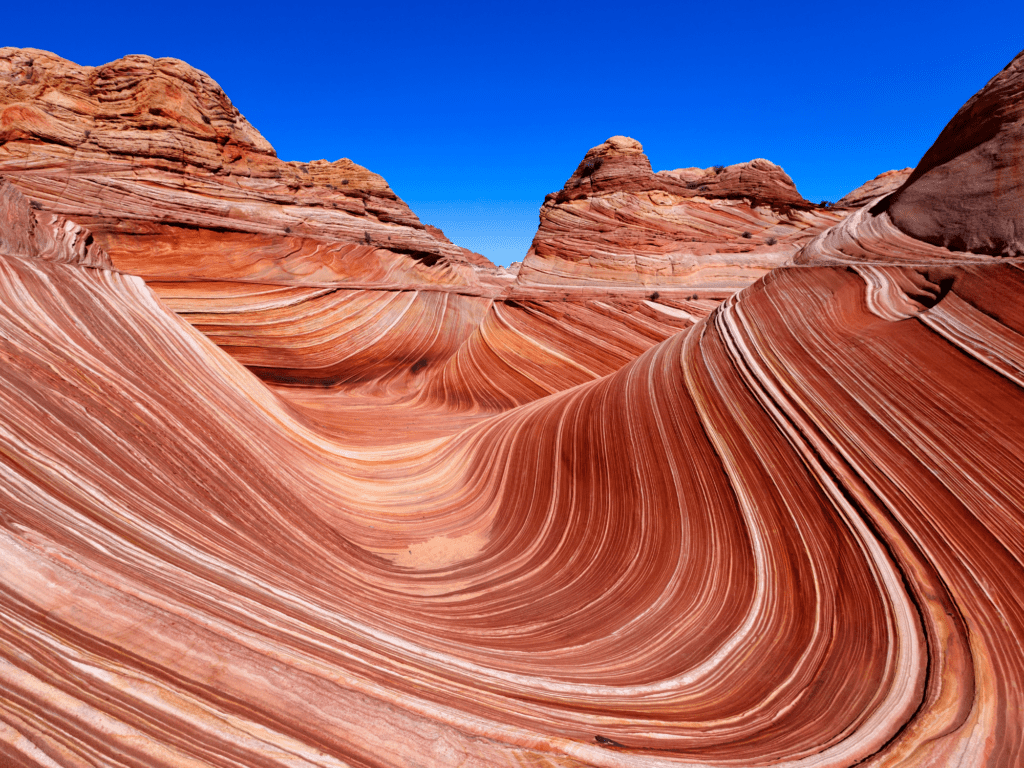 The Wave is a hiking route in Utah and Arizona that has become one of the most popular hikes in the world. The magnificent rock formations, which shine with a rainbow of hues and display orange and rusty tones, appear to be the crest of a wave.
The Wave hike is only 6.4 miles long, but it can be pretty difficult because of the heat, especially in the summer.
Insider Tip: Plan on getting tickets for the wave hike in advance because getting tickets on the day of the hike may be difficult.
White Pocket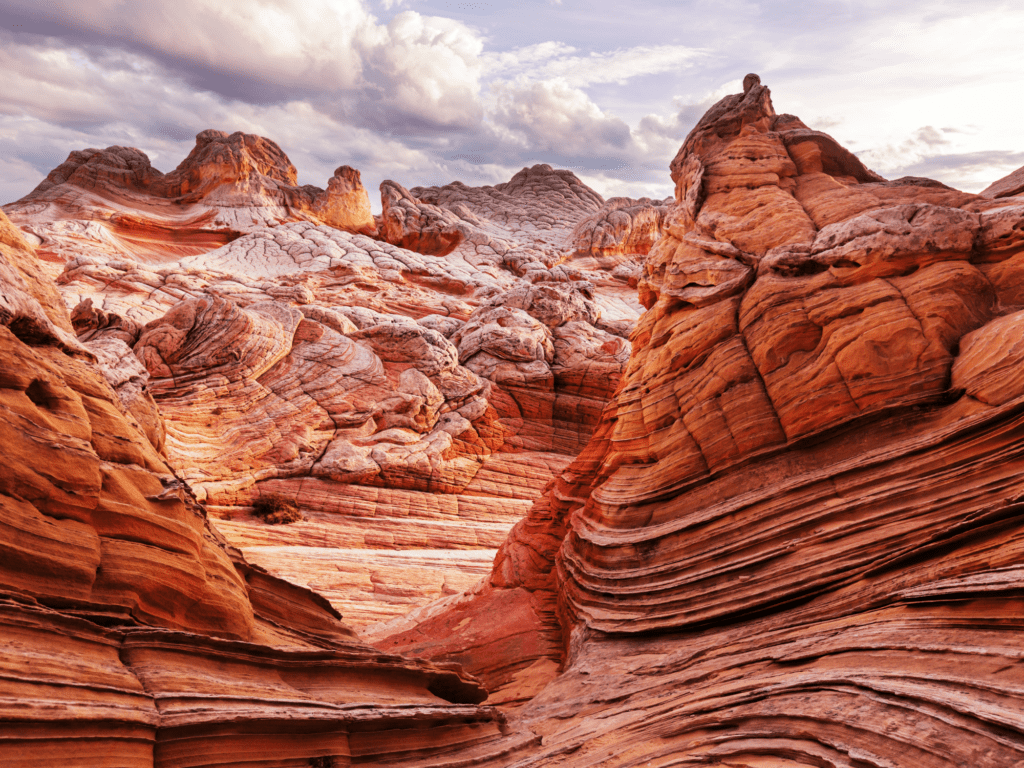 If you're looking to go on a hike to The Wave but can't get a ticket, White Pocket is a beautiful alternative. White Pocket is a tiny Arizona secret gem made up of wacky and extremely colorful rock formations that's well worth seeing if you want to go off the beaten path while on your trip.
The unique thing about this place is its unusual Navajo sandstone painting in a brilliant display of orange, pink, and red that will have you thinking you've been transported to Jupiter.
Havasupai and Havasu Falls
If you're looking for a breathtaking spot to visit, then look no further than the Havasupai Falls in Arizona. Picture turquoise-colored water spilling out bright red rock to get a pretty good idea of why Havasupai is one of Arizona's most gorgeous spots. The Havasupai Falls are utterly breathtaking, and no Arizona itinerary is really complete without at least dipping your toes in their natural beauty.
There are five waterfalls in the Havasu Canyon, each more breathtaking than the next: Fifty Foot Falls, Mooney Falls, Beaver Falls, Havasu Falls, and New Navajo Falls. It's critical to be sensitive to their culture while visiting since it's on Native American land and protected by the Havasupai Tribe.
Grand Canyon National Park's North Rim Section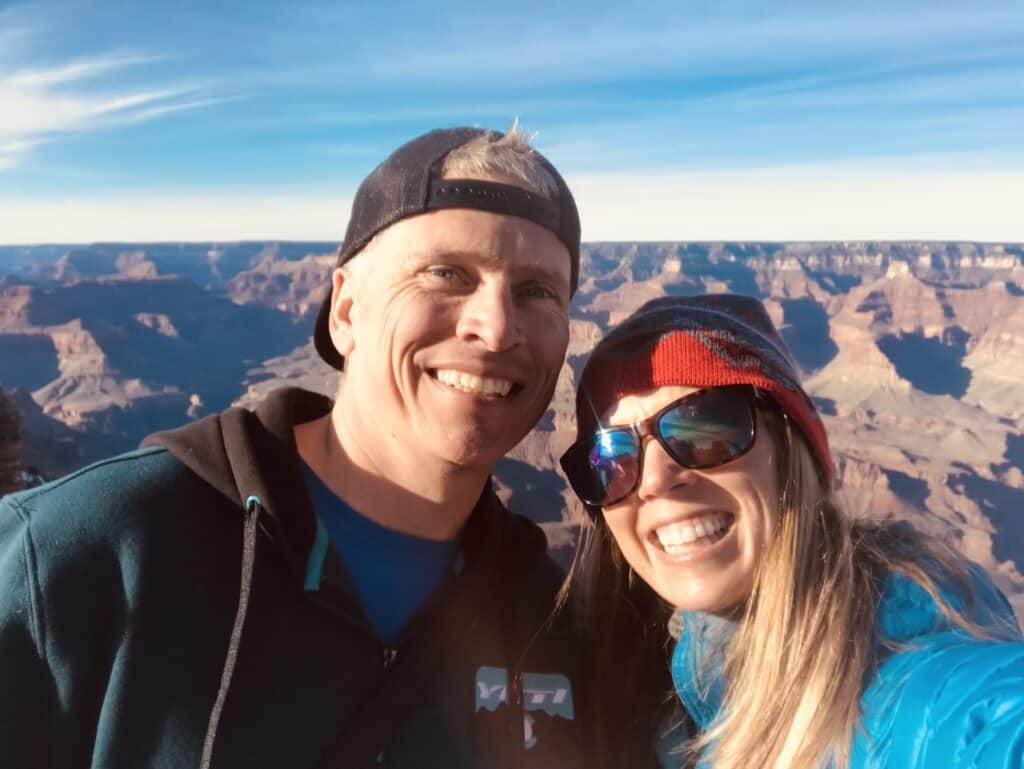 Is it a little cliche? Perhaps, but Grand Canyon is one of the most iconic sights in the United States and a world wonder, so seeing it at least once during your lifetime is an absolute must.
Although most tourists concentrate on the South Rim, there are actually a lot of off-the-beaten-path trails on the North Rim to discover if you're up for some serious adventure and a more secluded visit. This part of the park is frequently ignored by travelers, giving it a more personal feel and adding to the whole experience's sense of adventure!
Antelope Canyon
The stunning natural beauty of Antelope Canyon, which has been dubbed the "most photographed slot canyon in the American Southwest," has made it one of Arizona's most renowned hiking spots. The canyon was carved by floods flowing down into the sandstone fissures, resulting in a beautiful mix of hues caused by light reflecting off the rocks.
Petrified Forest National Park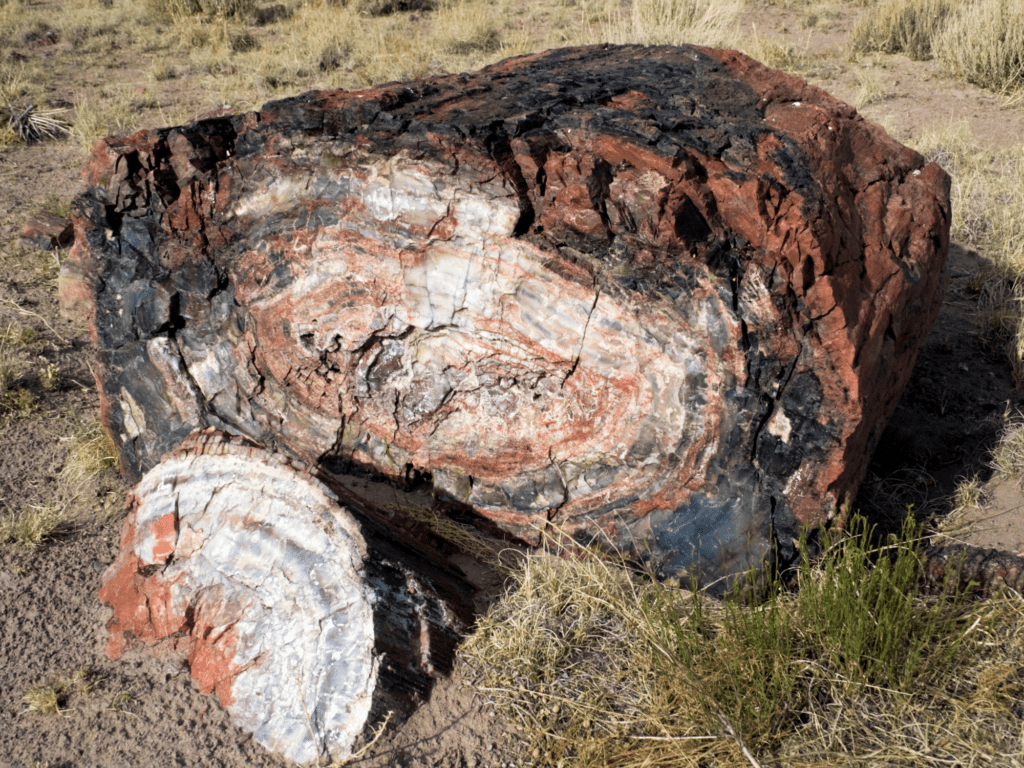 A whopping 225 million years ago, this area was once covered by volcanic eruptions that deposited silica-rich ash, which eventually became buried by trees that arrived during a period of heavy flooding and were entombed. Water then crystallized the silica, resulting in sparkling quartz.
Today, the logs have been uncovered once again, transforming the park's main attraction, The Painted Desert, into a rainbow of multicolored hues.
Grab your car keys and take the scenic road to get an overview of the park, but if you'd rather get a closer look at the sights, there are several hiking routes accessible that will make you feel as though you're walking on a galaxy far, far away!
Saguaro National Park Tucson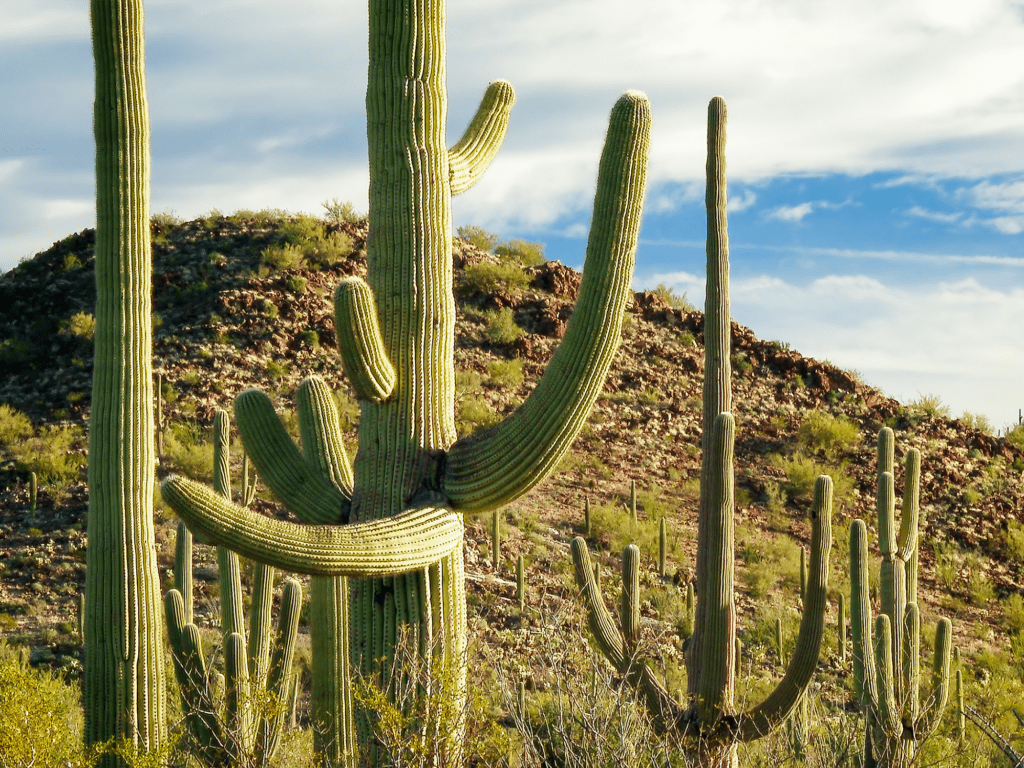 The Saguaro National Park is located in Tucson, Arizona, and is known for its iconic saguaro cacti. The park offers a variety of activities, including hiking, biking, and bird watching. The park has a variety of hiking trails, including the Rincon Mountain District Trail that leads to the top of Mount Kimball (5,687 feet), which is the highest point in Saguaro National Park. The park also has a great selection of cactus gardens and easy trails suitable for families with children or those who aren't up for a big day.
The Saguaro National Park is located in the Rincon Mountain District of Pima County, about 60 miles from downtown Tucson. The park is open year-round and offers a variety of tours, including guided hikes, wildflower walks, and birding tours. The guided hikes are a great way to see the park and learn about its history, geology, and wildlife.
Lake Powell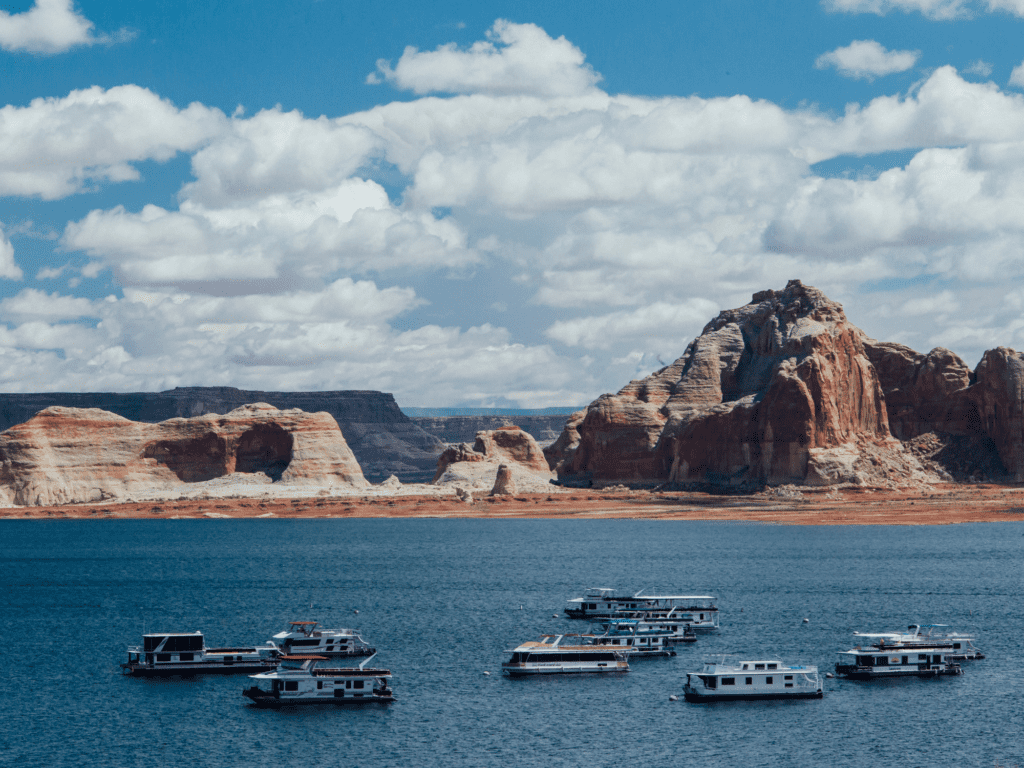 Lake Powell is a man-made reservoir on the Colorado River created in 1966. It offers something for everyone, with its wide range of activities and stunning landscapes. The lake stretches across the Arizona-Utah border, and the 186 miles long Lake Powell features 96 major side canyons, sapphire blue water, towering red sandstone cliffs, buttes, and sandy beaches.
Rainbow Bridge is a natural arch bridge ( 275 feet across and height of 290 feet) of sandstone that spans the Colorado River and is a sight worth seeing. The bridge is named for the many rainbows that are visible when sunlight reflects off the arch.
If you're looking for boat tours, not to worry; there are various tours to choose from, including the Antelope Canyon Tour, the Canyon Adventure Boat Tour, and the Panoramic Lake Powell tour.
Lake Powell is a beautiful and popular destination for house boating and RV camping. The resort at Lake Powell offers many different amenities, including multiple dining options and a marina. Be sure to check out Rainbow Row, which is a must-try restaurant with amazing views of the water.
While visiting Lake Powell, don't miss your opportunity to see the famous Horseshoe Bend. Horseshoe Bend is only 15 minutes away from the lake and is a great place to stop and take in the fantastic views.
Horseshoe Bend- Our Favorite Arizona Bucket List Spot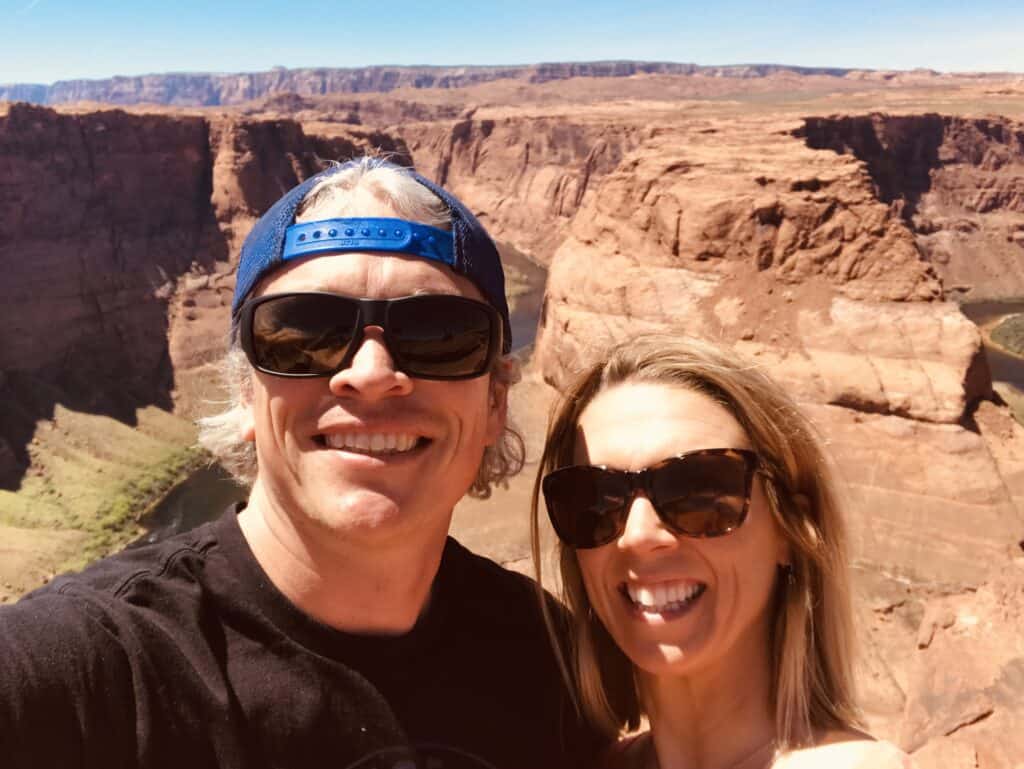 If you're looking for an unforgettable experience, make sure to add Horseshoe Bend to your Arizona bucket list. This iconic Bend in the Colorado River is one of the most popular attractions in Arizona and has been known to be one of the most beautiful places in the world,
The viewpoint area is a great place to stop and enjoy the scenery; it has massive rocks and cliffs and offers spectacular views of the Colorado River as well as a 1,000-foot drop.
Take a few moments to bask in its glory and take it all in before heading back to your car. You are literally standing at the top of the world with nothing holding you back.
Horseshoe Bend is located in Page, Arizona, about 3 hours from Scottsdale, AZ. If you are ever visiting Page, AZ, you should definitely stop by and check out Horseshoe Bend.
Old Town Scottsdale
Old Town Scottsdale is a historic district in Scottsdale, Arizona. It's known for its art galleries, retail shops, and restaurants. The area has a distinctive southwestern feel with adobe-style buildings and narrow streets.
"Old Town" is a popular tourist destination due to its well-preserved historical buildings. Visitors can walk through the various buildings, including a brewery, blacksmith shop, and several saloons.
The town features old west-style events and attractions, such as gunfights and, gold panning, reenactments. There are also plenty of shops and restaurants for tourists to enjoy.
Scottsdale is a great city to visit for both history enthusiasts and those looking for a unique experience. Old Town Scottsdale is home to many interesting historical sites and plenty of fun and festive activities.
Visit a Ghost Town in Arizona-Jerome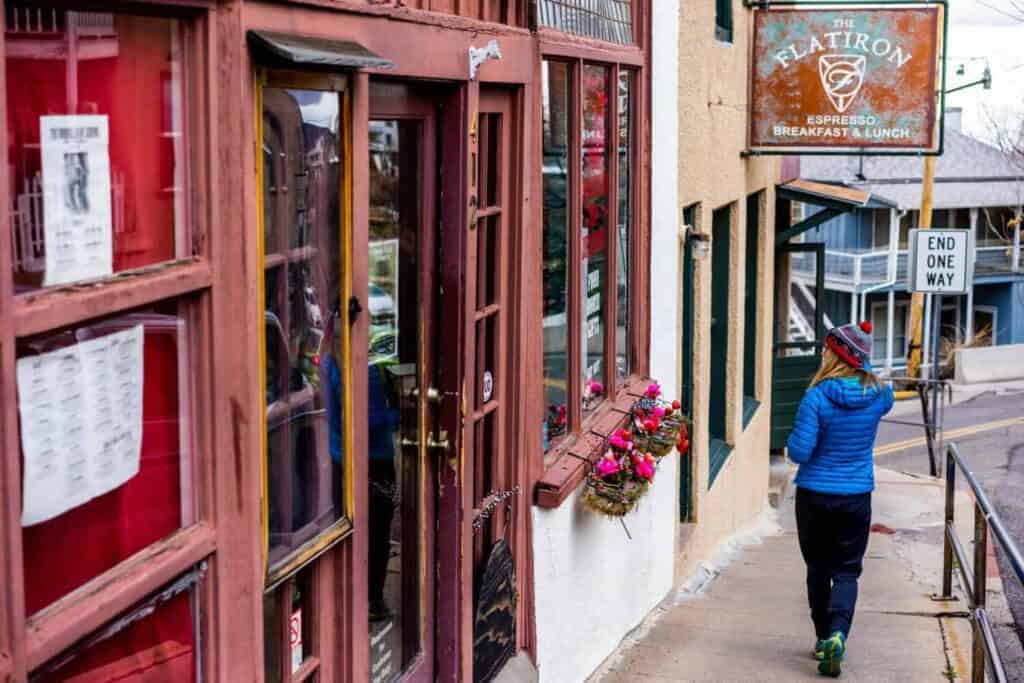 Jerome is a ghost town located in Arizona that was once a thriving copper mining town. The town is now known for its many historic buildings and wild west atmosphere. Visitors to Jerome enjoy the historic buildings and all of the great shops and restaurants in town. While visiting Jerome, don't miss a walking tour through the town where you'll see the old jail and some creepy things along the way. If you get thirsty, there are plenty of places to stop for a drink. There are even some fantastic tasting rooms for you wine drinkers to try. Jerome offers something for everyone, so make sure to stop by!
Places of Interest: Jerome State Historic Park, Copper Queen Hotel Museum, and the Mining Museum.
Activities: Historic walking tour of Jerome, ghost tours of Jerome, and wine tasting at some local wineries.
RELATED: If you're looking for a full guide of the best things to do in Jerome. Click here!
Organ Pipe National Monument
One of Arizona's many bucket list destinations is Organ Pipe National Monument. Organ Pipe National Monument is located in the southwestern corner of Arizona and was designated a national monument because it contains the largest concentration of organ pipe cacti in the world.
The park also features a wide variety of other desert plants and animals, including the endangered Sonoran Pronghorn. In addition to the Sonoran Pronghorn, the monument is home to one of the last places in the world where you can see a rare fish known as the Gila Topminnow.
Visitors must drive a 21 mile unpaved but maintained scenic road to see this fish. Keep in mind that it's doable in a car if you keep it slow and avoid driving too fast on unpaved roads.
The park also has some fascinating history behind it. The park's name comes from a story about two young men who bandits killed in the late 1800s. The bandits hid their bodies inside an organ pipe cactus, and when rangers found the bodies, they found bullet holes in the cactus.
Raft the Colorado River
Rafting down the Colorado River is a thrilling and exciting experience. The river winds through some of the country's most beautiful and rugged landscapes, making for an unforgettable journey. You'll get to experience the beautiful red rock canyon walls and incredible desert landscape. You will also have opportunities for fishing, hiking, sightseeing, photography, and bird watching.
The Colorado River offers various float trips, each with its own unique charms and features. There are family-friendly floats as well as more challenging trips for experienced rafters. Whatever your preference, there's sure to be a float trip that will appeal to you on the Colorado River.
Visit Monument Valley- Popular Arizona Bucket List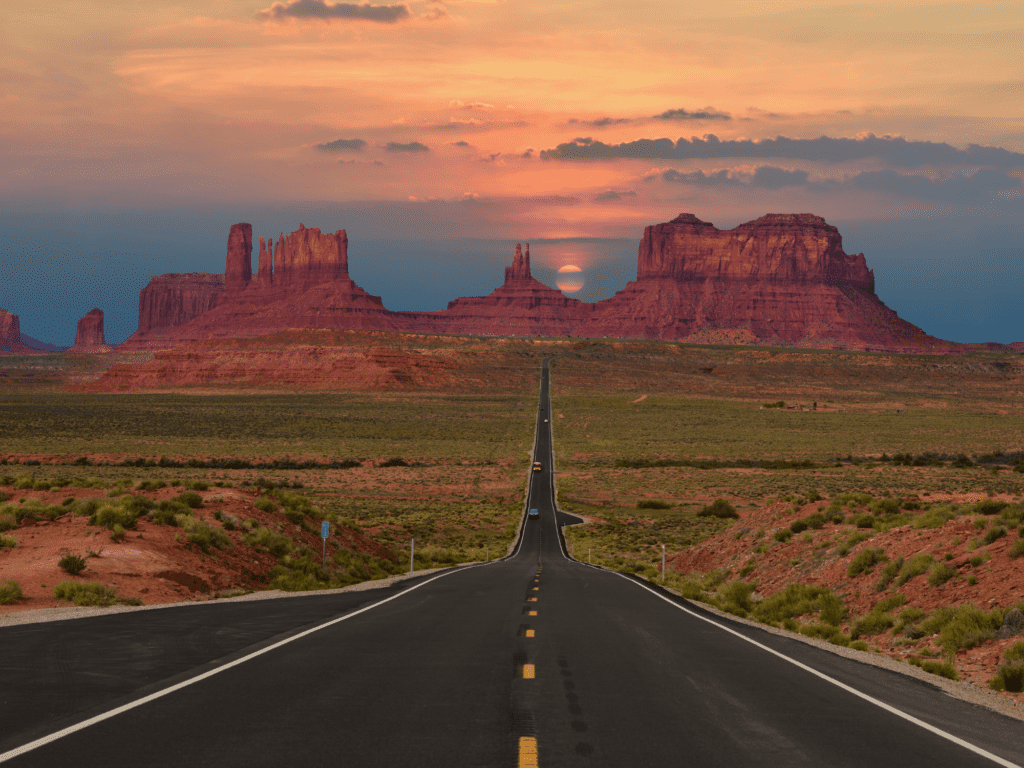 Monument Valley is an iconic park located on the Utah and Arizona border. It features some of the most striking rock formations in North America, making it a popular tourist destination.
Monument Valley is a place of unparalleled natural beauty. The sights found here are absolutely majestic, and one can easily spend an entire day driving through the park and snapping photos of the fantastic views. Whether you're a nature lover or just looking for some fantastic photo ops, Monument Valley should be at the top of your list!
The park is also home to a variety of Native American ruins and cultural sites. The "most enriching part" of a visit to Monument Valley, for many people, is the opportunity to learn more about the culture of the Native Americans who have long inhabited this area. There are tours available that give visitors a better understanding of the history and traditions of these fascinating people.
Get Out and Explore Some of the Best Places to Visit in Arizona
I hope this list of the top Arizona destinations helps you plan an excellent itinerary. Even though there's a lot more to see, these seven locations are great places to start learning about Arizona's mysticism.
Have you ever been to Arizona? What are some other incredible places to check out? Let me know your favorites in the comment section below!