Let's get you FREE travel and make you a master of travel hacking with the most valuable credit card points system.
We will explore the best credit card for casual travelers as well as frequent flyers. And answer the question, "Should I apply for the Chase Sapphire Reserve?" The top-tier travel credit card which is the undisputed king of travel credit cards.
Before we start getting you free travel, a quick travel hacking definition.
WHAT IS TRAVEL HACKING
Travel hacking is all about making travel more affordable allowing you to travel more. It's the art of collecting frequent flyer points and miles so you can travel free.
To be effective with travel hacking it's important to take an organized approach or you run the risk of wasting miles. Airline's, after all, would rather you waste your miles than use them.
Before you get too far be sure to read, How To Navigate Airline Alliances To Maximize Your Travel Reward Points. Understanding Airline Alliances is essential for travel hacking and should be read before this article.
WHY GET A TRAVEL CREDIT CARD
With so many different travel credit cards on the market today it's difficult to know which one is best for you. Choosing the right one is essential in getting you the most points while at the same time offering you a variety of ways to redeem your points.
Travel credit cards offer more than just points or miles. Let's go over a few of the lesser talked about perks of travel credit cards and why they are an important part of travel hacking.
1. NO FOREIGN TRANSACTION FEES
This is a big one and people often don't realize they are paying these unnecessary fees. When traveling abroad credit cards often charge a Foreign Transaction Fee. This fee typically costs you about 3% on every purchase while abroad.
Travel credit cards in general do not charge these fees but you still should double check. Rest assured the credit cards that we are discussing do not charge this fee.
2. BAGGAGE INSURANCE
Baggage insurance covers you if your checked baggage is delayed by more than 6 hours. You'll get $100/day for up to 5 days to help get you on your way.
3. TRIP CANCELLATION INSURANCE
You are covered up to $10,000 per trip for pre-paid nonrefundable travel expenses. These include plane tickets, hotels, or tours that are interrupted by severe weather, natural disasters, illness, or other covered situations.
4. TRIP DELAY INSURANCE
If your flight or any other form of transportation such as bus or train are delayed more than 12 hours you can get up to $500 per ticket to cover you for meals and lodging.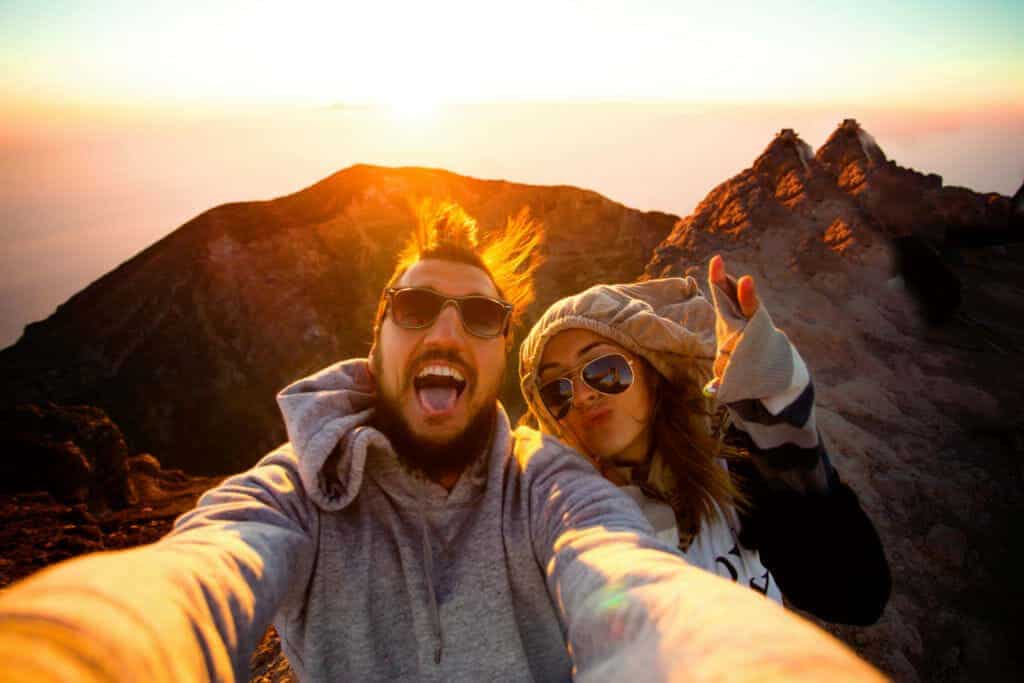 5. CAR RENTAL INSURANCE
In the event of total loss, damage or theft of your rental car you're covered. The best part is you can keep your car insurance company completely out of the loop so there's no risk of your premiums increasing.
The above travel perks are available on all the chase travel cards including the Chase Sapphire Preferred which is my #1 pick for a first travel rewards card.
The premier Chase Sapphire Reserve has a few additional perks worth mentioning.
6. TRAVEL CREDIT *CHASE RESERVE ONLY*
The Chase Sapphire Reserve has an amazing benefit of a $300 travel credit. It's very easy to use and is completely automatic. This credit will automatically be applied towards pretty much anything travel related.
Such as airfare, hotels, cabs, Uber/Lyft, bus or train tickets and a whole bunch more. This benefit is really easy to take advantage of even if you don't travel all that much.
7. PURCHASE PROTECTION *CHASE RESERVE ONLY*
Purchase protection covers you against theft, damage, and accidents with anything you purchased through the credit card. You are covered for 120 days after the purchase and for a maximum of $10,000 per claim and up to $50,000 per year.
8. GLOBAL ENTRY OR TSA PRE CHECK *CHASE RESERVE ONLY*
We all hate those security lines and chase Reserve will reimburse you $100 for your application fee to Global Entry or TSA PreCheck.
9. PRIORITY PASS SELECT *CHASE RESERVE ONLY*
You know those fancy lounges at the airports behind the closed doors, well this will you get you inside Priority Pass lounges. Once in you will have a host of things to choose from that are all complimentary. Except for the spa treatments, I believe they do charge for those.
Free food and drink (yes FREE alcohol) and a much more comfortable place to relax before your flight.
CHASE ULTIMATE REWARDS PROGRAM
What makes Chase Sapphire Credit Cards such a good choice is their Ultimate Rewards Program. Perhaps the most flexible and easy to use program out there.
I have been using the Chase Sapphire line of credit cards for many years now and can attest to their outstanding travel rewards program. The Chase Sapphire credit cards consistently rank #1 amongst all the reviews I found, making these cards the best choice for anyone looking to get a travel rewards credit card.
REWARD REDEMPTION
You'll have 3 basic options to turn your Ultimate Rewards into FREE stuff
1. CASH BACK
You can redeem your credit for a flat rate of 1 cent per point. You can redeem this as cash or in the form of gift cards.
The 50,000 point sign on bonus would be worth $500 in cash.
2. ULTIMATE REWARDS TRAVEL PORTAL
Here you can book your next trip through the Ultimate Rewards Travel Portal. Flights, hotels, cruises, trains, car rentals….you get the idea.
The redemption value jumps to 1.25 cents/point on the Chase Sapphire Preferred and 1.5 cents/point on the Chase Sapphire Reserve.
It's worth noting if you have multiple Chase Sapphire cards you can move your points to the card that has a higher redemption value such as the Reserve.
My wife and I have both the Preferred and Reserve but move all our points to the reserve so we can get the full 1.5 cent/point redemption value.
3. TRANSFER TO TRAVEL PARTNER
Currently, you can transfer your points to 9 airline partners and 4 hotel partners. This is such a great perk since other travel credit cards often restrict you to just one airline.
United, British Airways, Air France, KLM, Singapore Airlines, Southwest, Virgin Atlantic, Aer Lingus, and Iberia are your airline options. For hotels, you can transfer to Hyatt, IHG, Marriot, and Ritz-Carlton.
All transfers must be completed in 1,000-point increments and are 1:1.
This is a huge perk since every airline has slightly different reward charts this allows you to seek out that ultimate deal.
Don't think that if you want a Delta flight it's always best to move points to Delta because it's not. For domestic Delta flights, transferring to Virgin Atlantic and booking a Delta flight through them will often use less points.
Were you surprised by that? Well, let's learn some more about travel hacking.
HOW TO MAXIMIZE YOUR TRAVEL HACKING WITH ULTIMATE REWARDS
Cash-back is never a good option since you'll get significantly more value using one of the other methods.
The Ultimate Rewards travel portal is a great place to start and is certainly your easiest option if you don't want to hassle with comparing award charts.
It really depends on where you are flying. For some flights, you'll be better off using the Ultimate Rewards booking while for others it will be worth the trouble to transfer those points to a particular airline.
There's no hard and fast rule here either. I wish I could say for Europe you should use X and for Southeast Asia use Y. Unfortunately it's not that straightforward.
But rest assured if you just use the Ultimate Rewards Portal you're never gonna get ripped off. We're talking relatively small differences.
If you are using the Chase Sapphire Reserve card where you get 1.5 cents/mile instead of the 1.25/mile of the Preferred card, this does make the Ultimate Rewards Portal even more competitive.
So competitive that I often have trouble finding a better deal through transferring miles with the Reserve card. But for the Sapphire, it's generally better bang for your points to transfer so let's look at how to do that.
ULTIMATE REWARDS TRAVEL PARTNERS
For the Chase Sapphire Preferred at 1.25 cents/point it's usually best to transfer those points to an airline partner.
I'm not going to go into all 13 of the airline partners but I will cover my favorites and include one from each of the Airline Alliances.
That reminds me if you haven't read my article on Airline Alliances then stop right now and read it. Understanding Airline Alliances is crucial to getting the most from not only credit cards but frequent flyer programs as well.
UNITED AIRLINES
United Airlines is part of the Star Alliance partners and is a great option to funnel your points towards. United's Mileage Plus program works well and if you can make use of their Excursionist perk you'll really come out ahead.
I won't go into great detail on the Excursionist perk, read more about it here, but it basically works as follows.
The first flight within a different region then the region you depart and return to is free. If you fly from the U.S. to Europe, take a flight within Europe, and then fly back to the U.S., that flight in Europe would be free.
You can get pretty creative with this perk and really add some value to your itinerary. For the Star Alliance members, I recommend funneling your points towards United's Mileage Plus program.
Here's a link to United's Mileage Plus rewards chart.
BRITISH AIRWAYS
British Airways is within the OneWorld alliance and offers up some great travel options via its partner Quantas for travel to Australia or Iberia in Europe.
You can find the British Airways reward chart here. "Avios" are what they call points by the way.
VIRGIN ATLANTIC
While Chase does not offer a direct points transfer to a SkyTeam Alliance airline, Virgin Atlantic can get you in the door.
Virgin Atlantic is partnered with Air China, Air New Zealand, Delta, Jet Airways, and Singapore Airlines.
Transferring points to Virgin Atlantic can get you on board any of the above carriers and Virgin Atlantic can be as low as 12,500 points for U.S. domestic flights on Delta. That's a screaming deal!
SINGAPORE AIRLINES
Singapore Airlines and their rewards program, KrisFlyer, is another great option. For just 35,000 points you can get round-trip tickets between the U.S. and Hawaii.
We've really just scratched at the surface with all the different award programs that are available to you. You can also see that travel hacking can get pretty complicated and there is definitely an art to navigating all the different programs and their perks.
When you're just starting out don't feel like you have to do anything more than just the Ultimate Awards Portal. It really is easy and gets you a very good deal. If you have the Reserve card it will likely be the best deal with your 1.5 cent/point value.
THE BEST TRAVEL HACKING CREDIT CARDS
I'll make this very simple, if you don't have the Chase Sapphire Preferred card then you absolutely should start there.
CHASE SAPPHIRE PREFERRED
Current Bonus of 60,000 miles after you spend $4,000 in the first 3 months.
2x points for all travel and dining purchases
No foreign transaction fees
$95 annual fee is waived the first year
A second user on the account is FREE
Has all the extra perks that I mentioned above like rental car insurance and baggage insurance.
The Sapphire Preferred is a great place to start and is my recommendation for a first travel credit card.
CHASE SAPPHIRE RESERVE
Current Bonus of 80,000 miles after you spend $4,000 in the first 3 months.
3x points on all travel and dining purchases
Ultimate Reward Travel Portal at 1.5 cents/point instead of 1.25 cents/point
$300 annual travel credit
$100 credit towards Global Entry or TSA PreCheck
Priority Pass Select lounge access
A second user costs $75
In addition, you'll have all the extra perks that I mentioned earlier in the article like rental car insurance and purchase protection
Annual fee of $450. Let's not forget about the annual travel credit of $300 that will significantly soften the blow from this hefty annual fee.
If you do travel a lot all the extra perks of the Chase Reserve truly do add value. It might not be my first choice but it's a close second after the Sapphire Preferred.
For couples, the ultimate is for one of you to have the Preferred while the other grabs the Reserve. That's exactly what my wife and I do and it works out really well. Just remember to transfer your Preferred points to your Reserve so you get the 1.5 cents/point redemption rate.
SUMMARY
I know this was a TON of information but I hope this helps you to make a more informed decision. I can't emphasize enough how important it is to understand Airline Alliances so be sure to give that a read.
Like I've said earlier if you aren't into the hassle of transferring points and trying to figure out all the different award charts, the Ultimate Award portal is a great value and easy to use.
If you enjoyed the article be sure to share it on your favorite social media channel below.
Happy travels!