Digital Nomadism is becoming more and more popular every day. People from all walks of life have been shifting to the digital nomad lifestyle by the dozens. These individuals are giving up their unsatisfying, monotonous, or unpleasant employment to pursue happiness.
People are searching for the best countries for digital nomads to take advantage of several attractive aspects: being their own boss, working their own schedule, and of course, living wherever they want. Becoming a digital nomad is an excellent way to experience the things you want to experience and see the things you want to see without being tied down to living in a specific country.
Digital nomads can work remotely anywhere while relying on public Wi-Fi spaces, hot spots, and a bit of self-motivation. Nomads enjoy this lifestyle because they find it's a great way to make a living while exploring the world around them.
Of course, being a digital nomad isn't for everyone. But for those looking for freedom, adventure, and the opportunity to make money any time and anywhere they choose, becoming a digital nomad may be the answer.
This article will list the top countries for digital nomads in no particular order. Let's go!
BUT WAIT…FIRST THINGS FIRST WHAT IS A DIGITAL NOMAD?
A digital nomad is someone who can work remotely from digital spaces, which are usually cafes, co-working spaces, or anywhere else that offers internet. They do this for the sake of freedom: they want to make their schedules, work on projects that interest them, and travel more often.
WHAT DO DIGITAL NOMADS USUALLY DO?
Some digital nomads freelance by working side jobs, full-time contract jobs, or are entrepreneurs who have created their own businesses. Digital Nomads usually use development, design, marketing, sales, and customer service skills when freelancing because these skills help them find remote clients. Often digital nomads work on a project-by-project basis, but they can work as full-time employees for different companies too.
IDEAS FOR NOMAD JOBS
IT and tech jobs – web and software development, UI/UX design
Language jobs – teaching English, translation, transcription
Creative jobs – photography, creative writing
Writing jobs – copywriting, blogging
Marketing jobs – e-commerce, product management
IS IT EASY TO BE A DIGITAL NOMAD?
Yes and No!
The digital nomad lifestyle is a great way to experience the world and work on building your business. Nomads usually have an "office" that they can take with them anywhere, whether they're in Paris or Bali.
The travel aspect of this type of job means you'll be making lifelong friends all around the globe! Plus, it's stimulating to wake up and do whatever you want every day because there are no set hours.
Working remotely has never been easier than it is today. A hoop that some people may consider a downfall is dealing with border crossings and visas, but that's not too big of a deal if you stay on top of the visa requirements for the different countries you're visiting.
Make sure you while you're traveling you don't get stuck with hidden fees and charges from your travels, to learn more about 11 hidden travel insurances fees you shouldn't be paying check this out.
WHAT ARE THE DISADVANTAGES OF BEING A NOMAD?
A couple of disadvantages of the digital nomad lifestyle is that people must be self-motivated and independent. Lack of motivation can pose a problem for those who cannot balance their work with personal life.
Digital nomadic jobs might not pay as much or offer the same benefits as traditional careers such as health insurance, paid time off, etc.
The digital nomad lifestyle is not for everyone. It may appear to be a fantastic opportunity, but finding the right balance of being away from your family, friends, and loved ones while traveling across the world can be difficult.
Before you decide to become a digital nomad, consider if it's the right choice for you. It sounds fantastic right now, but year-round adventuring, moving from city to island life and trying to find other remote workers who have similar interests can get tiresome for some people.
HOW DO DIGITAL NOMADS MAKE MONEY?
The sky is the limit here when it comes to digital nomads making money. There are so many options for people to make money online, from working as a VA, writing or editing video content, website development, coding, content creation, and so on. The one good thing that Covid did for people working in offices was that it created a shift in their ability to work from anywhere.
Sometimes bringing in money as a digital freelancer can be undependable because of the contract or project work. This is why Digital Nomads must live in affordable destinations and have the flexibility to find additional work if necessary.
WHAT TO LOOK FOR IN THE BEST COUNTRIES FOR DIGITAL NOMADS?
Everyone's tastes are different, but there are some key points that most digital workers crave.
Internet speed: Working remotely means your work depends on the Wi-Fi connection and internet speed. A digital nomad can only work as fast as an internet connection will allow them to. There are alternative options such as a hotspot or portable WiFI device if you get into a bind, but a consistent and reliable internet connection is a must.
Digital nomad community: The community of digital workers is insane when it comes to creativity. These people are great for bouncing ideas off or teaming up together to launch or finish a project. There are co-working spaces all over the world where you can meet people in the digital nomad community.
Cheapest Places For Digital Nomads: Obviously, digital nomads choose this lifestyle for a reason, and to keep doing what they're doing, they have to find affordable places to live. Some of the cheapest countries for digital nomads are actually the best.
Good work-life balance: Like a job anywhere, it can be hard to find that balance of work and play. Knowing when to reward yourself and when to dig in and get some work done is key to being successful in the nomad club.
Budget: Your digital nomad budget determines where you can afford to live. Living in a cheaper country than your home country means you can probably afford to have a little better lifestyle and maybe even work fewer hours because of the lower living costs
DIGITAL NOMAD VISAS
Yes, digital nomad visas are such a thing, and they are definitely worth looking into. Often digital nomads arrive in a country on a tourist visa making the length of stay in some countries pretty limited. But thanks to Covid (many countries are offering digital nomad visas as a way to boost their economies due to the lack of tourism), digital nomad visas offer longer stays, and the list of countries providing these visas keeps growing.
NOT INTERESTED IN TRAVELING BUT LOOKING FOR WAYS TO MAKE MONEY FROM ANYWHERE?
BEST COUNTRIES FOR DIGITAL NOMADS TO EXPERIENCE
Let's dive in and find some of the best digital nomad destinations.
1. UNITED KINGDOM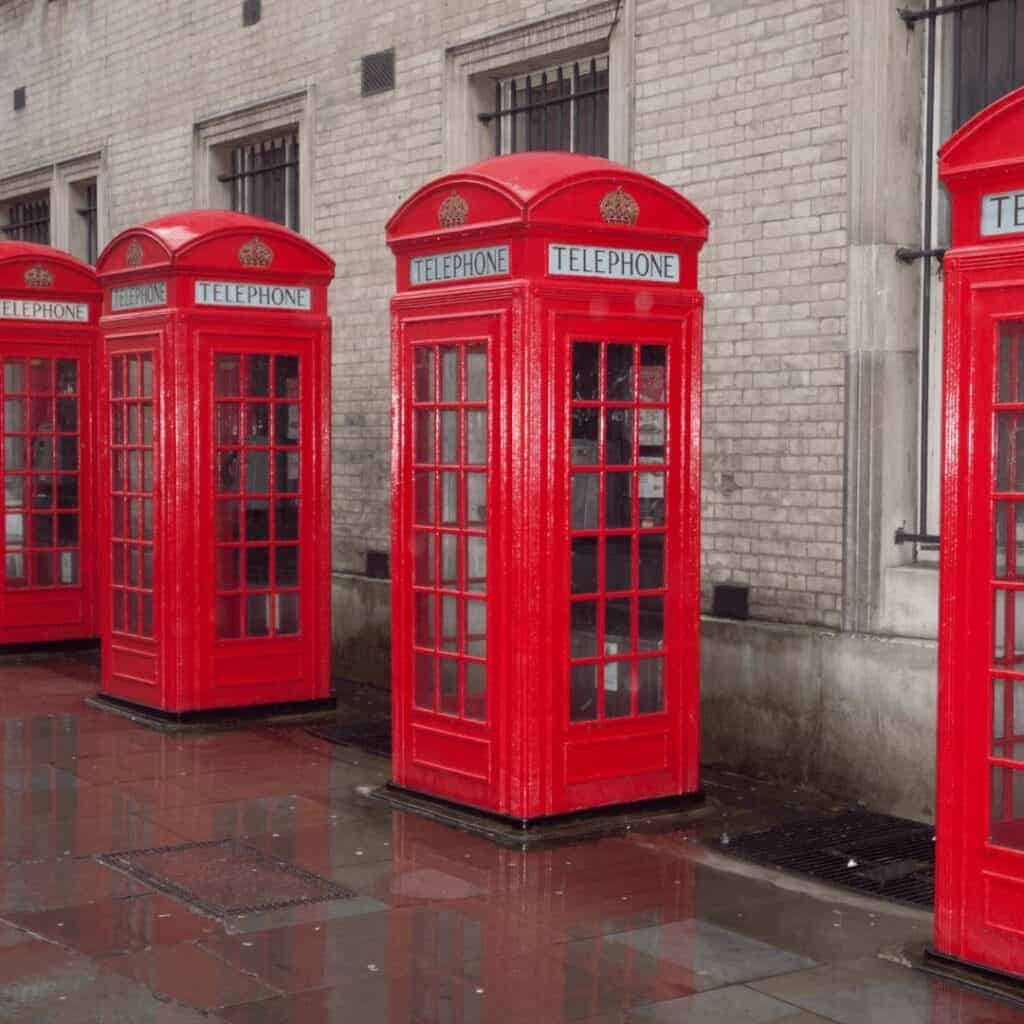 The United Kingdom, despite the recent drama with Brexit, is a fantastic place for a digital nomad to travel.
There is so much history to the United Kingdom, in London, you could stay for months and find hundreds of things to do outside the capital city. The cost of living is in the intermediate zone for a digital nomad, but in most of the country's urban centers, you are sure to find many and easily accessible places for you to work.
Public transportation is also easily accessible and affordable when traveling around the country.
2. CANADA
One of the best countries for digital nomads is Canada. Canada itself has become known as a tech hub and adding just how much there is to see and explore makes for a desirable destination for a digital nomad. Sure, Canada may be chilly, but with a beautiful natural environment and tons of outdoor activities, it's one of the best places for digital nomads looking for a nature-centered lifestyle.
Companies like Google are expanding into Canada, which gives a lot of employment opportunities for digital nomads. A nomad's living cost is around the average one would expect, but many nomads love going to Canada to explore its vast landscape and landmarks.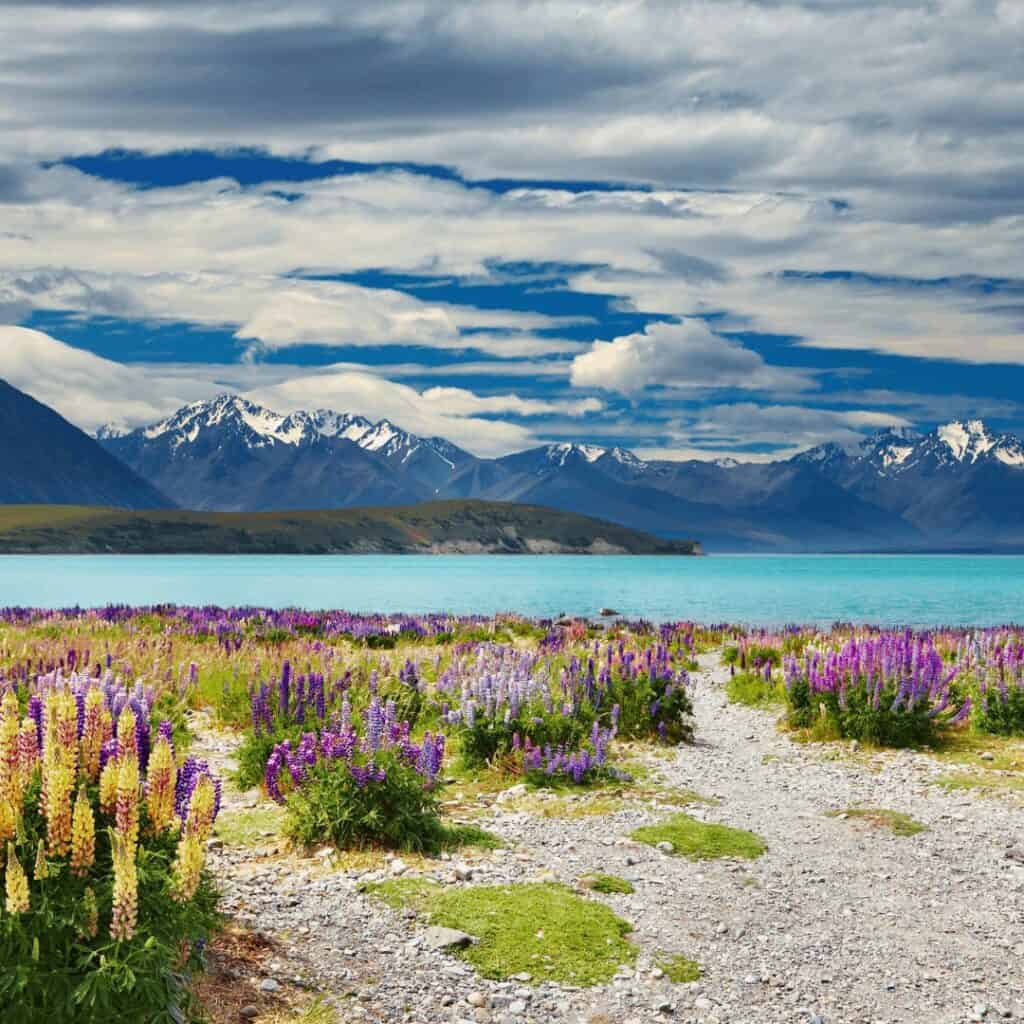 3. NEW ZEALAND
New Zealand is next on our list, and it is anything but boring. While a laid-back country, it offers activities such as skydiving, bungee jumping, surfing, and so much more that are easy to find when you are not on the digital nomad clock.
The cost of living comes in around average expectations, but easy access to banking and health care appeals to many digital nomads. It is considered a very safe country, so digital nomads would be wise to take a trip to New Zealand.
4. SPAIN
We now move onto Spain, one of the best European countries for digital nomads. Spain is a beautiful country with some of the best cuisines in the world with rich flavor and remarkable affordability.
Spain also benefits from some gorgeous weather making it feel like a vacation even when you are working. This is another country where the cost of living on the U.S dollar is quite low. The citizens of Spain are especially friendly and welcoming to all, making it another travel destination worth going to for a nomad.
Learn more about Spain's digital nomad visas here.
5. FRANCE
France has so much more to it than Paris, which is why it makes our list today. There is not only an abundance of culture and history throughout the country; choosing where to stay is an adventure in itself.
Places such as Paris or Lyon, small towns near the French Alps, or the countryside are all calling out to you. In some places in France, you can find a more expensive cost of living, and depending on the area, you might need to know a little more French to impress the locals, but a crucial part of France is their "talent visa."
This particular visa allows foreign artists and workers to come to France to work on their specialized projects. This is a perfect setup for a digital nomad.
Learn more about France's digital nomad visas here.
6. ROMANIA
Another great country for a digital nomad is Romania. Romania is another beautiful country making leaps and bounds in information technology all over Europe.
A highlight to Romania is that it has some of the cheapest costs for the standard of living. Internet access in Romania is easy to acquire, and the price for internet access and broadband capability is one of the most affordable in the world.
There are several options for traveling that will take you to places like the Danube River, Bucharest, or even Transylvania's Southern region.
7. THAILAND
Leaving European destinations, the following country that makes our list is Thailand. For a digital nomad, this is one of the least expensive countries regarding your cost of living.
The infrastructure of the country allows for comfort and easy access to places to work. The country itself almost has the internet everywhere you go.
The Thailand digital nomad visa also appeals to digital nomads, lasting up to six months and very easy for renewal. Thailand is a perfect location for any digital nomad, whether you prefer the bustling cities like Bangkok or a quiet life in Phuket.
8. VIETNAM
Digital Nomads in Vietnam can enjoy beaches, explore hidden temples, and eat some of the best food they've ever had. The food alone is worth moving here! Vietnam is slower-paced than other parts of Southeast Asia, so it's perfect if you're looking for vacation time or want something different from what Thailand has available.
Ho Chi Minh City is a fantastic digital nomad destination; in fact, it's been recognized as the best city for digital nomads. With its fast WIFI speeds, low-cost housing, colorful street food, and energetic ex-pat community, it's an ideal place for digital nomads to operate their companies.
If you want to take a break from being connected, there are plenty of places in Vietnam that don't have any electricity. But this is part of what makes it so unique! You'll be able to disconnect and enjoy nature at its finest here.
9. BALI- IS CONSIDERED THE BEST PLACE FOR DIGITAL NOMADS
The top reason to become a digital nomad in Bali is that it is a paradise on earth. Bali has pristine beaches, volcanoes, and ancient Hindu temples, which means there will always be something new to explore!
The small island of Bali has become an international hub for digital nomads with fast internet connections perfect for freelancers working online. Committing to working remotely in Bali offers you a welcoming respite from the distractions of your typical environment.
There are several remote working cafes where you can have a coffee while getting some work done on your laptop for next to nothing. Bali also has plenty of co-working spaces if you want access to other digital nomads to collaborate or just ask questions about how they maintain this lifestyle.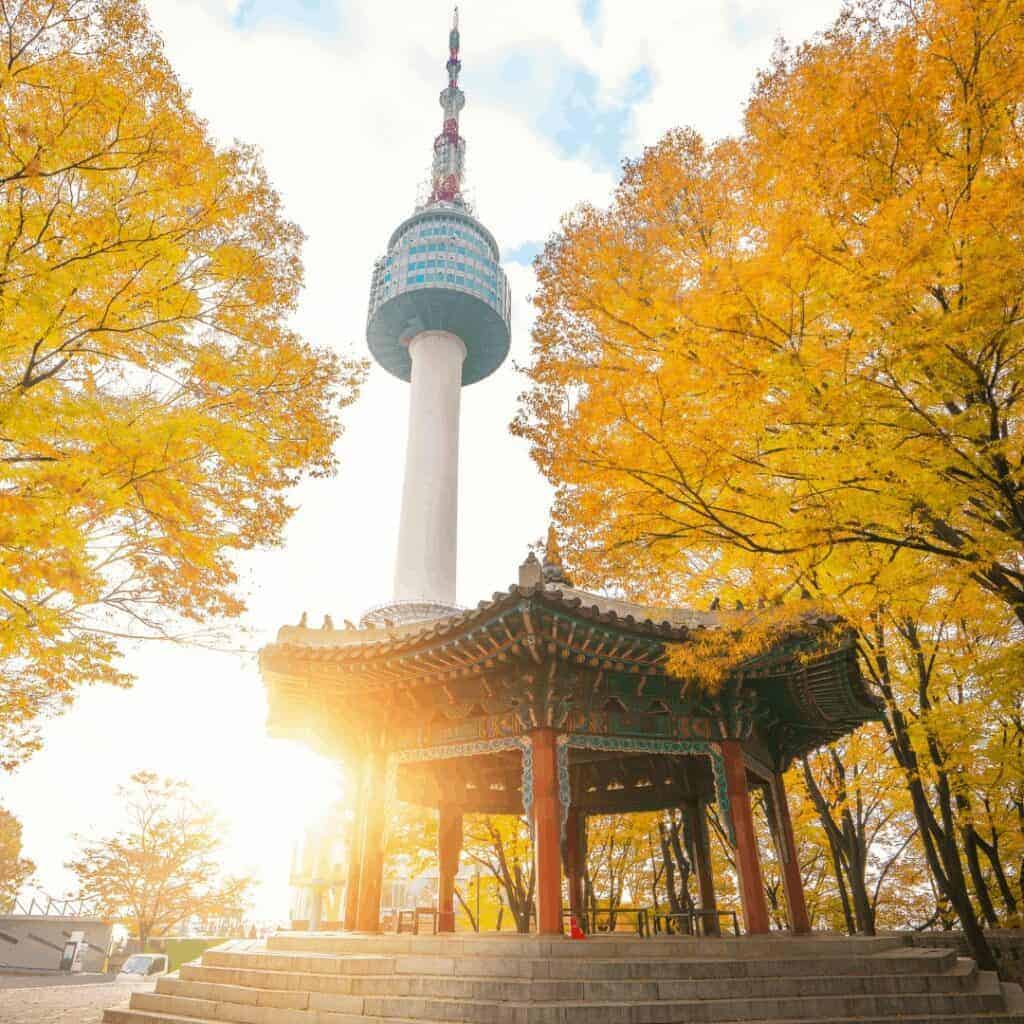 10. SOUTH KOREA
South Korea is the following country to make our list. This is another very affordable place for a digital nomad to stay, and the citizens of South Korea are very welcoming albeit a little shy to new visitors.
Seoul is a popular place for a digital nomad. Despite the political strife with North Korea, the country sees very little crime and is very safe for all of its citizens and visitors.
You can find yourself in any of the charming towns in South Korea and have an adventure every day if you want.
11. URUGUAY
Going back across the ocean to South America, Uruguay is the following country on the list. While many citizens don't speak a lot of English, it has a very low cost of living compared to other parts of South America.
It is also one of the most socially liberated countries, with its citizens open to all ethnicities, religions, and sexual orientations. Uruguay is a very laid-back country, so you can truly relax and enjoy yourself while there.
12. COSTA RICA
Costa Rica is known for its laid-back lifestyle, world-class surfing, gorgeous beaches, and breathtaking views of jungles, volcanoes, and waterfalls.
Living in Costa Rica is not as cheap as in other countries in Central America. This is why most digital nomads spend about a month or two in the country before moving to more affordable neighboring countries.
Costa Rica isn't too far from Canada and the US., so if you're someone who doesn't like to travel too far away from home, Costa Rica may be your go-to destination! Costa Rica is the ideal location for digital nomads who wish to work in a unique environment with an exotic background while being somewhat close to the states.
13. THE CZECH REPUBLIC
Czech Republic's capital city Prague is a favorite for digital nomads because it's situated in the middle of Europe, making travel quick and affordable. The city is well developed with one of the greatest public transportation systems in Europe, and there are many co-working spaces to accommodate digital nomads, which makes it extremely accessible.
With its lovely architecture and charming cobblestoned streets, Old Town in Prague seems like it came from a storybook and has been transplanted into a classic fairytale. Prague is known for its hearty, warm cuisine and innovative methods of serving beer, which you will undoubtedly experience in this beautiful city. No matter when you visit Prague, you'll notice that it's a friendly and inviting place; there's always something going on to keep visitors from all around the world entertained.
14. Tirana Albania
The city of Tirana, Albania is an under-the-radar yet developing digital nomad destination. I believe that in the next several years, many more people will be living the Albania digital nomad life as a result of its low cost of living, close proximity to the Adriatic Coast, and easy visa policies for Americans and various nationalities.
The low cost of living in Albania is one of the country's major draws for digital nomads. It's one of the least expensive places to live in Europe.
We spent less than $200 for two weeks in an Airbnb in a prime location during our stay. A macchiato at a fashionable cafe in Blloku, the city's coolest area, costs just $.83. A beer is only around $1, and you can get a three-course dinner with wine for under $15 at
15. ARGENTINA- ONE THE BEST PLACES TO LIVE AS A DIGITAL NOMAD
The last stop on our list today is Argentina. Argentina has a thriving social life with its rich culture, bustling nightlife, and citizens who are nothing but warm and welcoming to all.
Argentina is one of the cheapest places for a digital nomad. It's also very laid-back as a country, and with all of the opportunities to explore, dance, and have fun, this is an excellent destination for any digital nomad.
CAN "YOU" BE A DIGITAL NOMAD FOREVER?
The idea of sitting behind a desk in an office can be boring to people. As a digital nomad, this freedom you have allows you to explore countries you never thought you could before.
The world has so many rich and historical cultures to understand and plenty of delicious food to try. As a digital nomad, you need to figure out what countries work best for you and what you want to experience.
BEST DIGITAL NOMAD COUNTRIES
I hope you enjoyed our list of best countries for digital nomads. The list of countries that honor digital nomads and grant them extended stays through the digital nomad visa is continuously expanding so if you're thinking about taking your life and work on the road there's no better time than now to join the nomad club.
RECAP OF THE BEST NOMAD PLACES:
ROMANIA
CANADA
NEW ZEALAND
FRANCE
SPAIN
UNITED KINGDOM
NEW ZEALAND
THAILAND
VIETNAM
BALI
SOUTH KOREA
URUGUAY
ARGENTINA
COSTA RICA
CZECH REPUBLIC
FAQ About Becoming a Digital Nomad
Do I Need Travel Insurance?
Whenever and wherever you travel to it's always a good idea to explore travel insurance and the coverage travel insurance provides. If you'd like to learn more about our favorite travel insurance check out more info here. To learn more about one of our favorite insurances and the one we use while we travel click here.
What is the best city for digital nomads?
Chang Mai Thailand has been known as the best city for digital nomads
What is a digital nomad visa?
Visas for digital nomads allow remote workers to spend short or extended periods of time working abroad