If you are looking for the best gifts for RVers, I have several ideas for practical gifts that your RV friends are sure to love. Whether you or someone you know are full-time RVers, seasonal, or are thinking about becoming motorhome owners, these are some incredible gifts.
Things to Consider When Purchasing Gifts for RVers
As you already know, even the biggest of RVs don't always have much space, and the smaller they get, the less room they'll have to work with.
With that thought in mind, you'll want to make sure your gifts are multi-functional and contribute to the RV lifestyle.
Thinking of gifts that offer more than one use helps with convenience and provides a better way of living life on the road. Think in terms of providing the perfect solution to an issue or concern your RV friend or family member may have. Then go from there!
Below You'll Find The Best Gifts For the RVers In Your Life
Best RV Gift Ideas
When it comes to RV enthusiasts, things can get pretty unique. Do one quick search on Pinterest, and you'll quickly see that some RV campers are small, medium, or large and can be decorated in many different ways.
Typically they all have limited space, so the suggestions below are the perfect gift ideas.
Don't Miss Our Other Gift Guides Here:
RV Mat for Indoor and Outdoor Use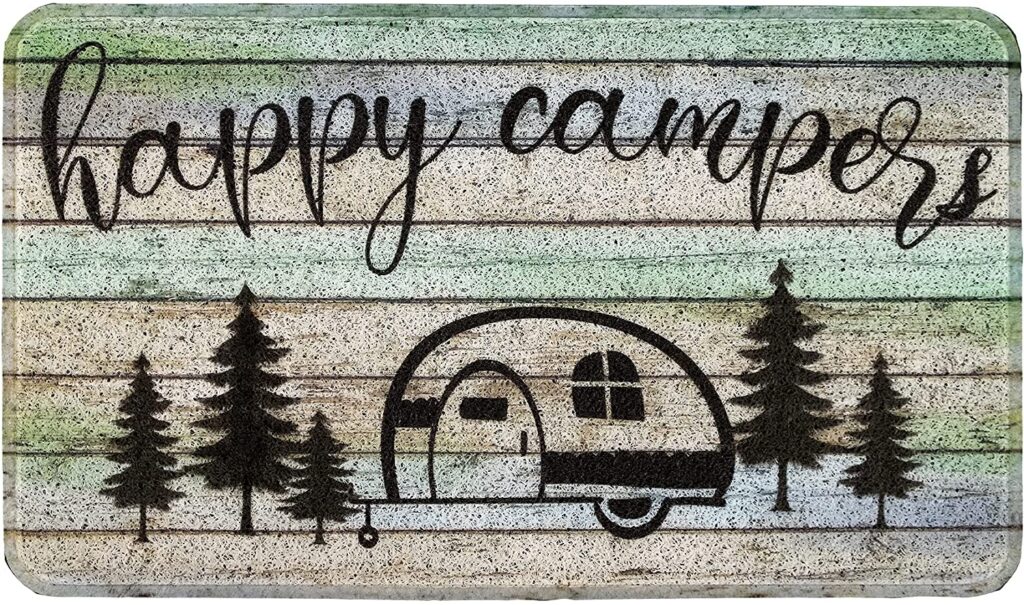 Similar to being in a traditional home, people are going inside and out, which means the possibility of dirt and debris getting tracked inside.
It's nice to have a welcome mat of some sort, not only for looks but also to help keep the RV clean. Since there is little space, a mat can easily be put outside while spending time outside the RV, easily cleaned, and conveniently stored away inside when not in use.
 Propane Fire Pit
Campfires are becoming more and more restricted these days, and RVers are turning to propane fire pits to keep that campfire ambiance burning.
The great thing about these is that they are safe, easy to operate, and can be used just about anywhere.
If you know someone that really loves to camp and spend time outdoors, then a propane fire pit would be the perfect gift for them.
US National Parks Pass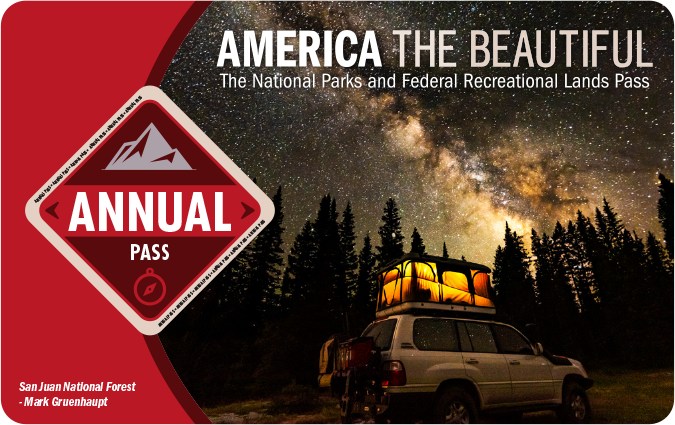 If there's one thing about the RV lifestyle, it's the ability to travel and visit some pretty unique places.
And since national parks are on most RVers' bucket lists, gifting an annual pass is the perfect way to help make traveling to and enjoying parks much better.
Camping Chairs
Of course, every camper or RVer needs a comfy place to sit and relax while enjoying the campfire.
These camping chairs are an excellent gift for RVers because they are compact and easy to store, and they even have a built-in cooler for some cold drinks on a hot day.
Now, this is my kind of camping chair! If you're looking to splurge a bit on that special RVer in your life, I think they will really appreciate receiving these high-quality chairs.
Instant Pot
Anyone who owns an instant pot knows how awesome they are.
Not to mention, they are the perfect size for an RV kitchen. Pair it with a few Instant pot-specific cookbooks and a few add-on pieces to create a nice little cooking gift bundle.
Solar Panels
This may sound like an expensive gift, but you may be surprised to know that you can get panels for less than $200.
Of course, you'll want to pay attention to the watts and if the panels come with accessories, but this is a great gift idea for those who could use a bit of solar power on the road.
Solar Panel Charger- SMALL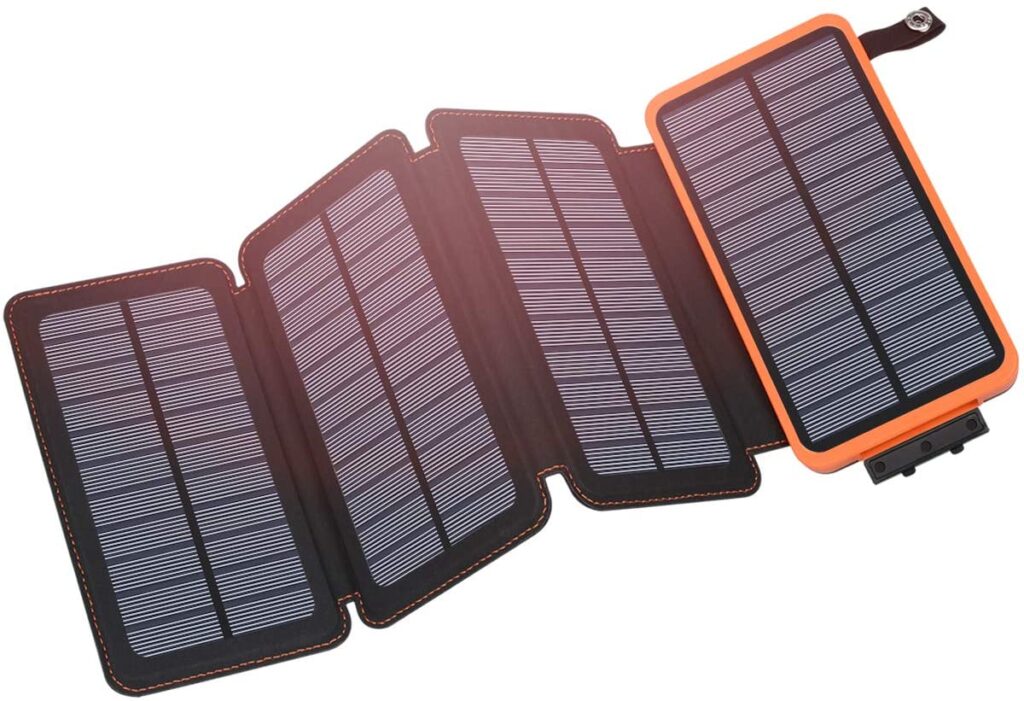 We absolutely love our solar charger; we use it all the time to charge our phones and other small devices.
We have a small one; however, if you know you will be out all day waiting for the sun to charge your device, then having a larger solar panel charger is definitely something to consider.
With a larger panel charger, you can charge multiple items at once and really get the most out of your time in
Bluetooth Speaker
If you're anything like us, you enjoy your music, and what better way to bring music to the outdoors than with a Bluetooth Speaker?
Not only is this an excellent gift for RVers, but it's great for anyone who spends time outdoors and might need some music to help them ignite the party.
The best part about this Bluetooth Speaker is it's designed for the outdoors and can be submerged in up to 3 feet of water. Now, this is a speaker I would like to have myself.
Inflatable Kayak
Have you heard your RV buddy express an interest in wanting to hit the water along their journey on the road? If they don't already have one, consider an inflatable kayak.
Because of the blow-up feature, it won't take up a lot of storage space, and they can often be cheaper than the traditional ones.
Emergency-Related Gifts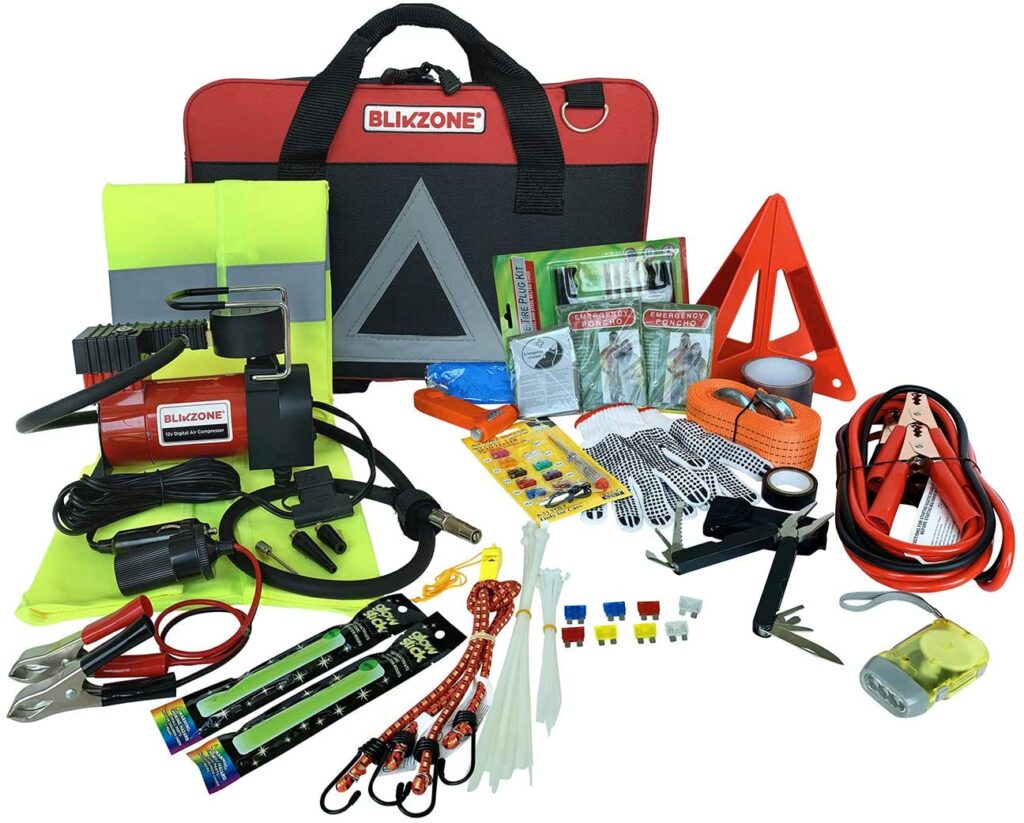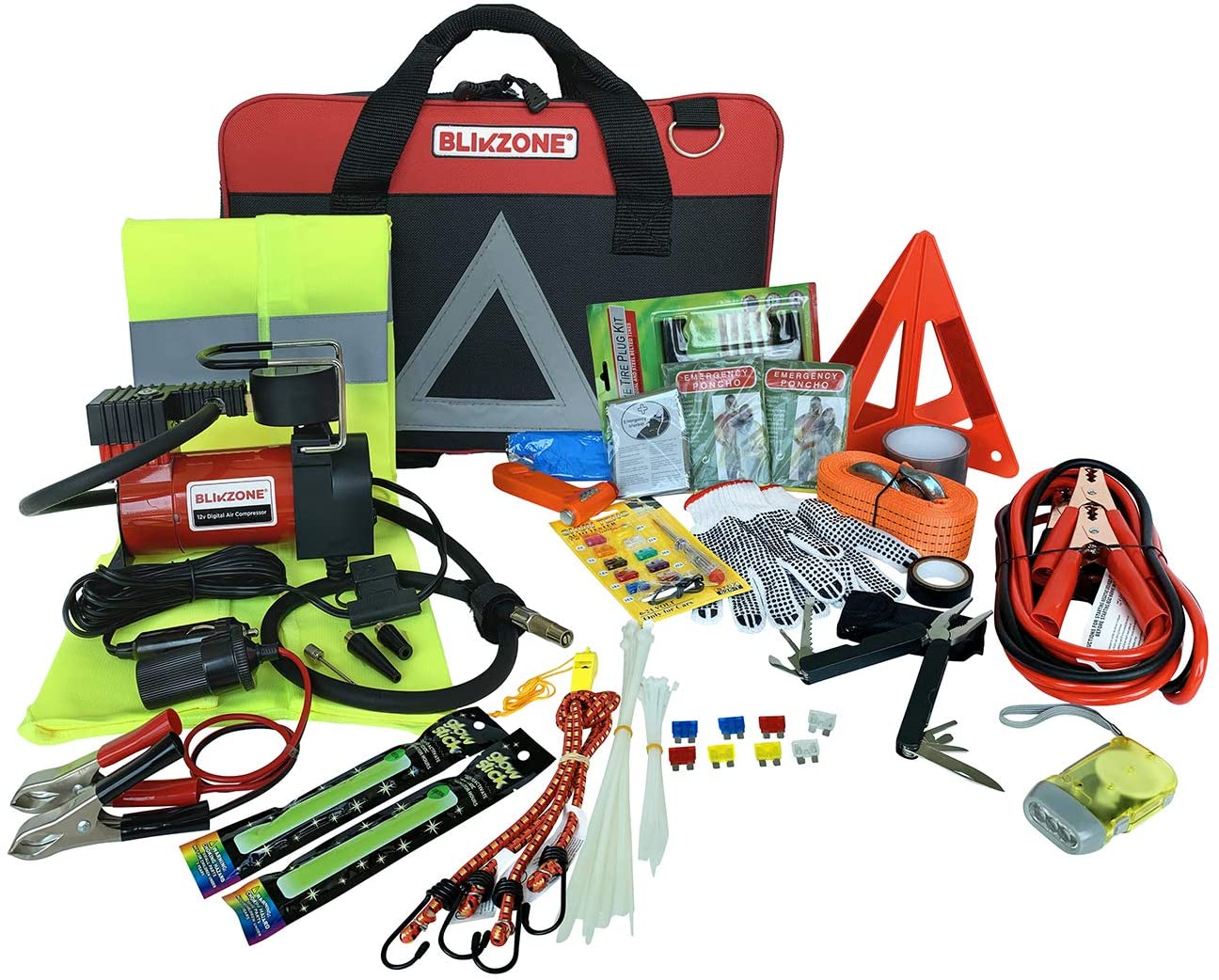 While most RVers are always prepared for the worst to happen, you can still consider gifting a first aid kit, a roadside emergency kit, or a portable power station.
Many things can happen on the open road, and having a variety of emergency supplies can come in handy.
RV Books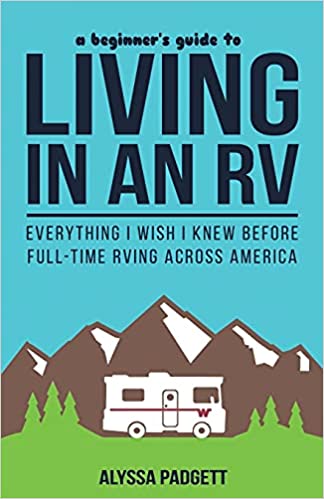 RV lovers will quickly admit that it's not always sunshine and rainbows. In fact, there are often lots of hard lessons learned once you become an owner of a recreational vehicle.
This is what makes RV books an ideal gift. From The RVer's Bible to RV Hacks, you may be surprised by what's out there on the market.
Easy Storage Solutions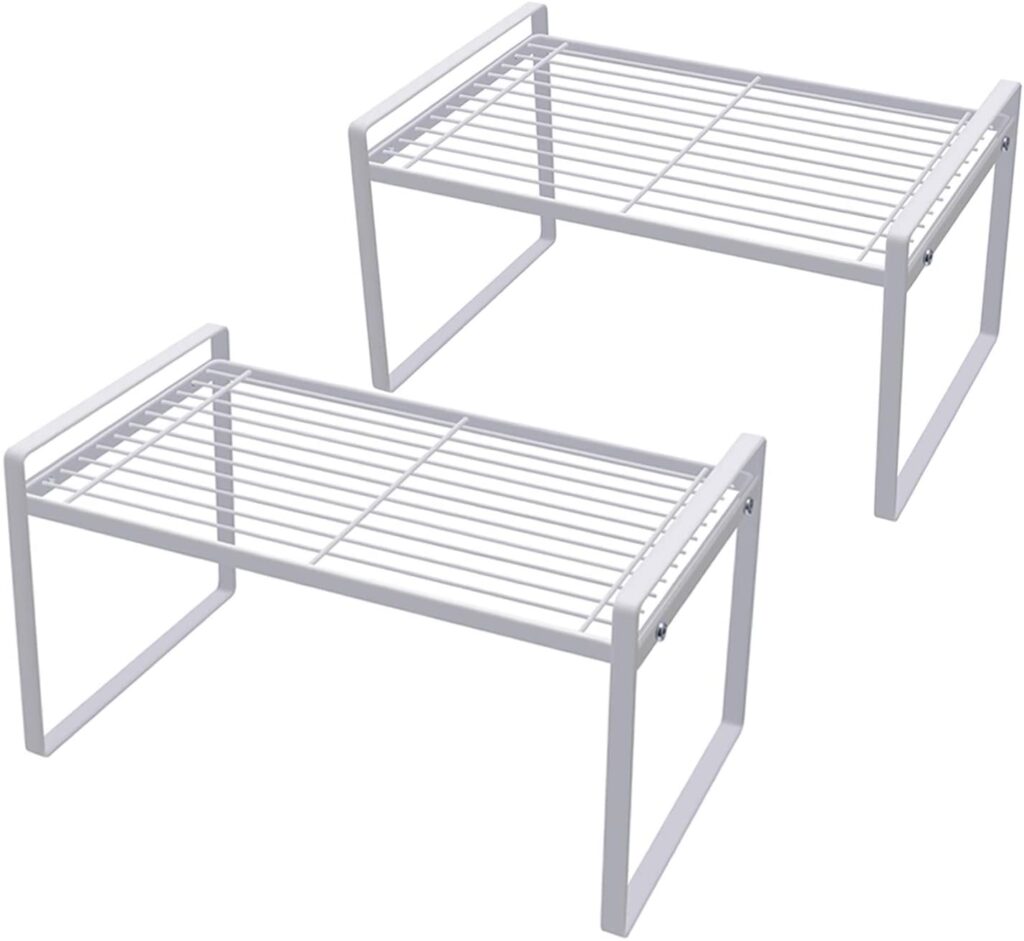 Keeping space in mind, RVers can get pretty creative with storage room. Anything that can help an RVer get the most from their space is a great option.
Some things to consider are:
These are just a few ideas, but I'm sure you get the point. New RV owners aren't always prepared with these right off the bat, so you can help by gifting them some easy storage solutions.
RV Decor
There are all kinds of cute RV-related decor available today, from magnetic maps to camping dish towels and throw pillows for the couch.
If you want to contribute to helping your favorite RVer make their place feel like home, a great way to do it is to gift some decor.
Always be mindful of the small space they have to work with but don't worry, you'll find excellent gifts geared specifically toward RVs!
Amazon and Etsy have super cute decor options for RV use.
Amazon Gift Card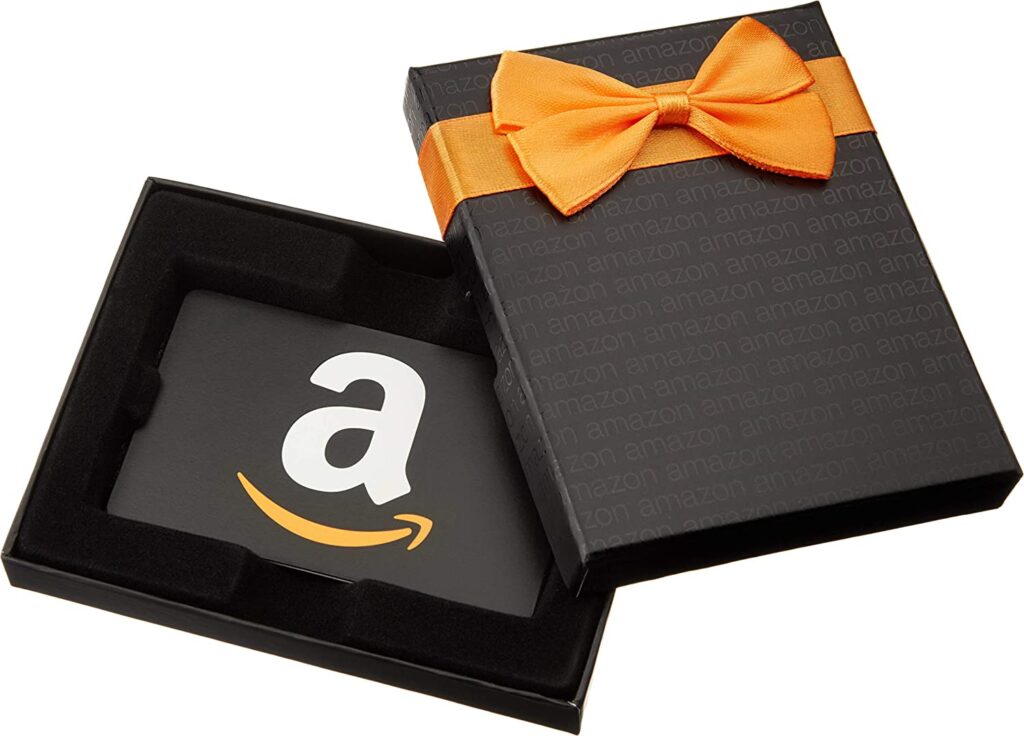 At the end of the day, you can't go wrong with giving gift cards. This way, your RV friend can get precisely what they want and when they need it.
Other gifts may come with an extra cost (think warranties), but this one does not. Gift cards can also be used in multiple ways, refillable, or be one and done.
Luci String Lights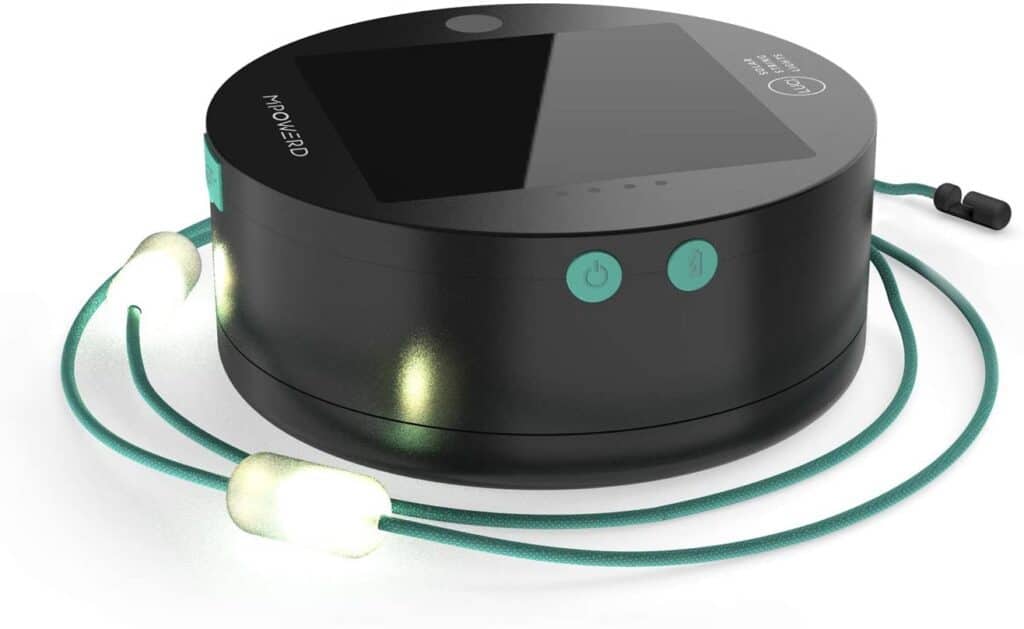 String lights are one of the best gifts for RV owners because everyone likes to have a little bit of extra light outside, especially for setting up camp at night.
But unlike most string lights, these Luci String Lights are great because they are solar-powered and easy to pack up and store until the next use.
And for $19, they are pretty much a no-brainer! If you're looking to add a bit of cheer to your favorite RVer's life, I guarantee they will be happy to have these.
Dustbuster Handheld Vacuum
Sure, you can use a broom to clean out the RV but getting to those tiny little crevices of crumbs or hair is difficult with a broom.
Also, you'll be able to clean the vents and behind the fridge with a handheld vacuum. I mean, come on, who doesn't want to have a spic and span RV?
Also, it's a pretty good gift for campers and vanlifers, too. Heck, it's suitable for anyone who's living in a tiny space.
Believe me, using a Dustbuster will make cleaning the RV a breeze! They are easy to use, pretty inexpensive, and a favorite for most RVers.
RV Bumper Sticker
This is a pretty bland gift to give, but for the RVer who has everything… but it's not a bad idea.
Bumper stickers are great because they are pretty cheap, and they get the message across of who you are and what you love.
If you're unsure where to get bumper stickers, just search online for RV bumper stickers, and hundreds will pop up.
GoPro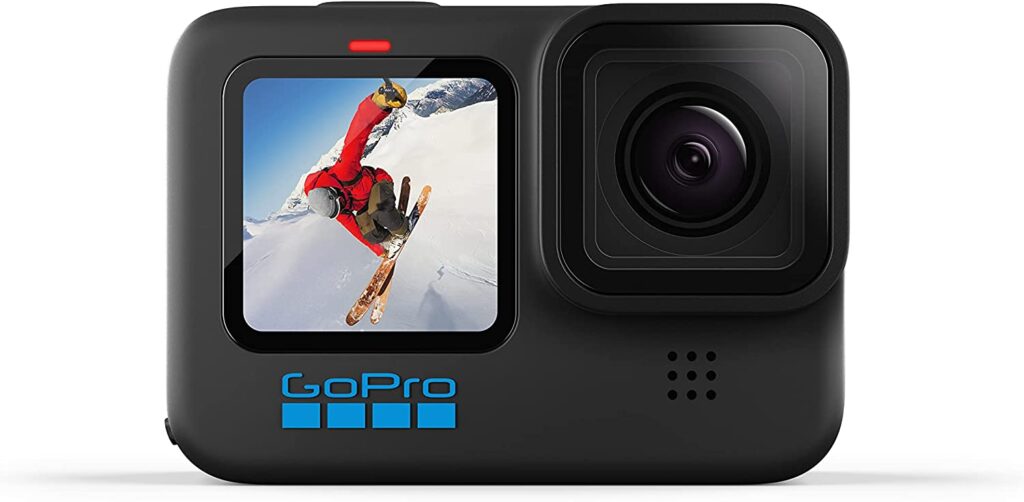 OK, this is definitely one of the more pricy items, but a GoPro for the adventure RVer is 100% worth it. It's one of the best time-lapse cameras in the world and can be used for so many different things.
With a GoPro, you can take both still photos and video. If you or someone you know wants to get in on the action, GoPro is the way to go.
People love recording their outdoor adventures, and with a GoPro, they can shoot quality footage from head to toe to share with their friends.
Dutch Oven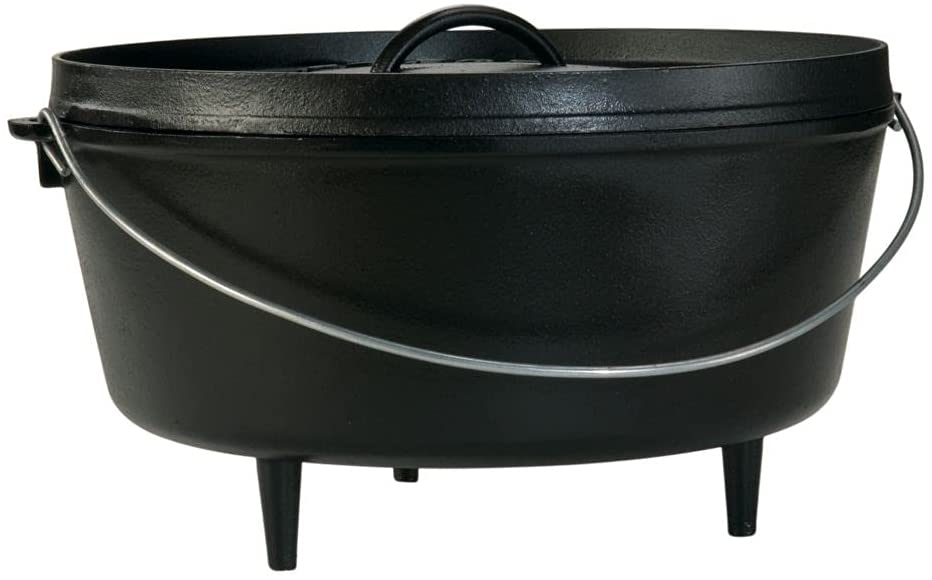 Nothing is better than cooking over a campfire with a dutch oven. The dutch oven is a staple in the outdoor cooking community and probably one of my favorite pieces of camping cookware.
A dutch oven can cook all sorts of things from stew to cobbler! It's also one of the most versatile pieces of cookware you can get for your outdoor adventurers.
Here are all the reasons that your Favorite RVer needs a dutch oven. Click here.
Don't miss our favorite dutch oven recipes.
Harvest Host Membership
Harvest Host is really cool (some people say it's the most expensive camping- more on this soon); it's a way to camp at various places throughout the US with a membership-based app.
Many of the places you'll find yourself camping at are wineries and breweries, so if you enjoy either of these two things, I think you or your RVer will really enjoy one of these memberships. OK, back to why it's been the most expensive camping.
As I mentioned, with a Harvest Host Membership, you get to stay for free (after membership) at unique places.
However, after a long day of driving and you're hungry and thirsty, many RVers can't resist a bottle or two of wine at the winery they're staying in or even a yummy pizza and beer from a brewery.
Portable Ice Maker
To get this party started, we're going to need some cocktails, and with those cocktails, we need some ice. Sure, you can head to the campground store if there is one, but why waste the money on ice if the RVer in your life has their own portable ice maker?
With this ice maker, they won't have to worry about having enough ice or not being able to make their next cocktail.
Outdoor Gifts
Although RVers use the vehicle as home, it doesn't mean they're always spending time in it. In fact, once they get to their desired stopping spot, they'll set up a few outdoor things.
This is where gifts such as a picnic table, portable grill, RV patio mat, or even a screened-in tent would come in handy.
Final Thoughts For RVer Gift Ideas
There is so much more you could consider gifting the RVer in your life. But, if you're stumped on the perfect present, don't hesitate to ask if there is anything in particular they need. T
hat way, you know that whatever you get will be exactly what they need. Also, I'd love to hear from you! Are you an RVer? What are some of the best gifts you've received?
What are some things you would enjoy receiving? Let us know in the comments below!