Best National Parks East Coast, USA
While the West Coast is usually highlighted as the most beautiful and scenic part of America, the East Coast is certainly no slouch when it comes to natural beauty. The national parks on the East coast are just as incredible as those in other parts.
If you're spending time on the East Coast, I highly recommend you hit up a National Park or two. The East Coast has some of the most beautiful beaches in America, and there are plenty of National Parks that feature them.
National parks on the east coast also feature many incredible mountains, forests, and other natural wonders.
East Coast National Park Road Trip
If you're looking to take your East Coast NP adventure to the max with a road trip, the Blue Ridge Parkway is your best bet.
A 469-mile highway connects Shenandoah National Park in Virginia with Great Smoky Mountains National Park in North Carolina. If you're looking for a detailed guide to visiting multiple parks in one road trip, check this out.
How To Visit East Coast National Parks
Our favorite way to travel anywhere in the country is by campervan. Traveling by campervan has many advantages over flying, driving a car, or taking the train.
I don't even want to think about all of the money I've saved by avoiding flights in favor of traveling in our van. If you're interested in campervan travel and don't have your own set of wheels, don't worry because you can easily rent an RV, campervan, camper, etc.
If you'd like to learn more about renting a campervan, click here to learn more.
East Coast National Parks
The East Coast has some of the best national parks in America, and here are a few that you should check out if you're planning a trip to this part of the country.
Acadia National Park-Maine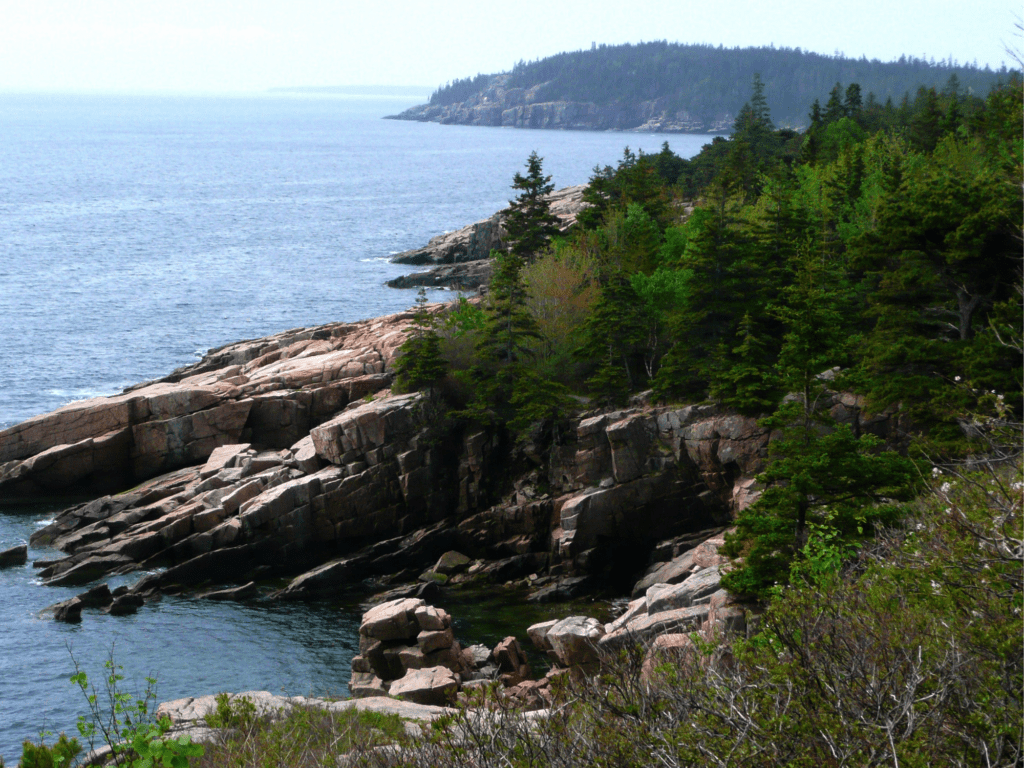 Why did I start with this park? Because it's the first place where the rays of the morning sun appear in the US! You can actually get atop Cadillac Mountain to feel the pureness of morning sunshine!
The summit of the Cadillac Mountain not only gives you a spectacular view of the sunrise, but also the breath-taking expanse of forests surrounding the mountain, the lakes, and the ocean all the way to the horizon.
But don't forget to make a reservation first, because it's usually jam-packed! Click here to learn more about reserving a ticket for the Cadillac Summit Road.
Apart from the sunrise, the Acadia National Park, located on the rocky shores of the coast of Maine, is an excellent place to go hiking or biking.
All you need is to bring is a mountain bike, a pair of hiking boots, and of course, a camera to capture memorable moments.
The 27-mile long Park Loop Road will take you to the 110-feet high Otter Cliff while you explore the long winding bends of the road in between the woods.
As the Acadia National Park is right on the coast, you can go kayaking amidst seals, enjoy whale-watching, and even witness a couple of bald eagles flying around the mountain tops.
A coastal experience with mountains, forests, and wildlife, sums up your visit to the Acadia National Park!
Biscayne National Park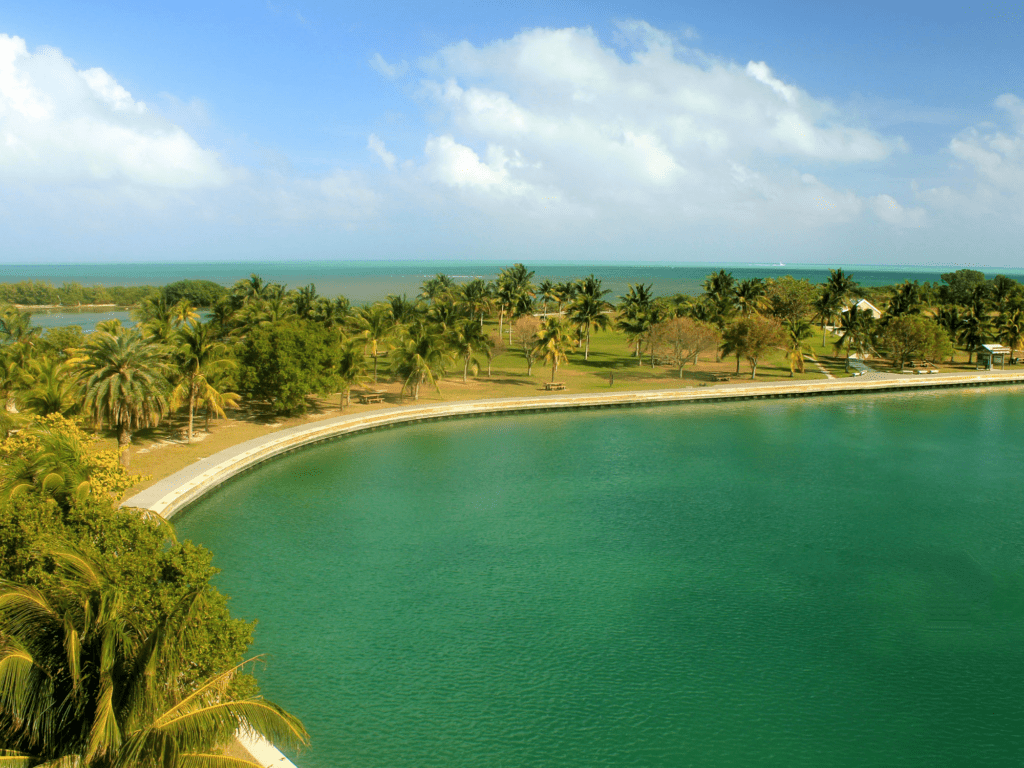 A visit to the coast and no underwater expeditions? That would be rather unfair! Worry not, as the Biscayne National Park is here to make your visit to the East Coast worthwhile!
To get to the park, you need to take a boat from Miami, which will take you into the Northern stretches of Biscayne with its tall palm trees, white-sand beaches, colorful coral reefs, and crystal blue water.
From here, you can take a canoe trip through the thick mangroves of the park.
Also, if you are adventurous and you'd like to explore the darker side of the park AKA the underwater park, you can go snorkeling or deep-sea diving to have a first-hand experience of a new world altogether!
The 3rd most extensive and most vibrant coral reef bursting with life! Here, you can see the graceful sea turtles, magnificent sharks, jiggly jellyfish, and many other colorful fish in their natural habitat.
It's definitely a once-in-a-lifetime experience! If I were you, I'd be packing my snorkeling gear to swim with the manatees!
Congaree National Park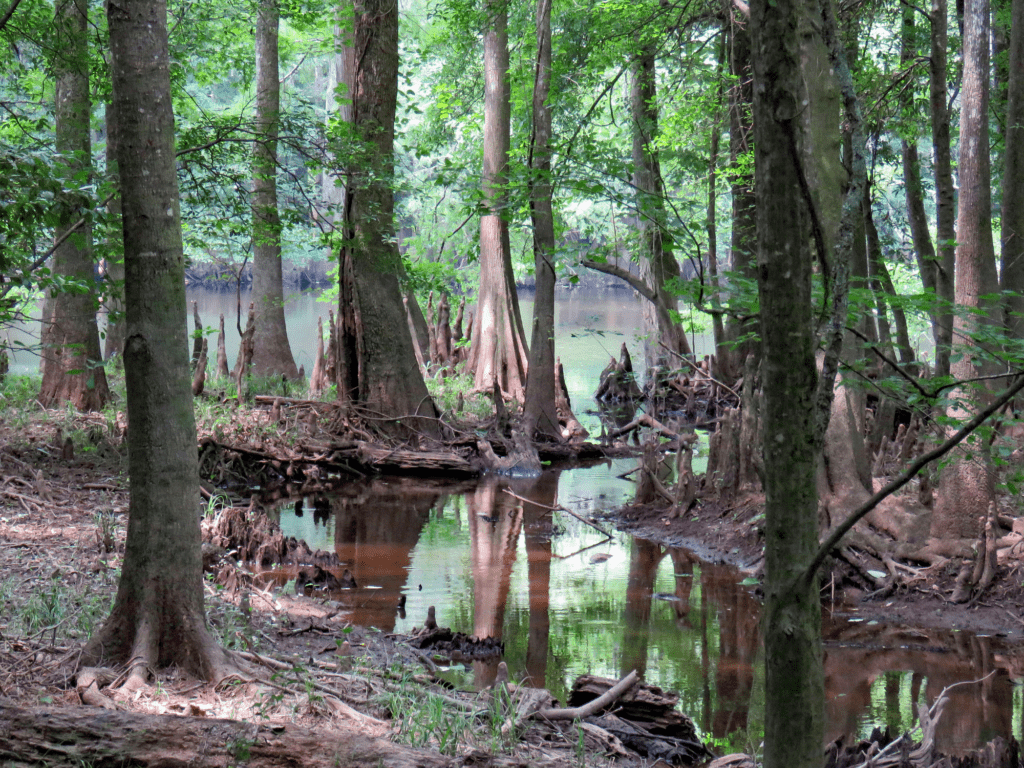 If snorkeling and diving is not your thing, you can go for the next best alternative: the Congaree National Park.
It is the largest remaining area of the ancient hardwood forest in South Carolina, spread over an expanse of a whopping 22000 acres.
But why would someone want to visit an ancient forest?
Because the Congaree National Park gets flooded multiple times a year and therefore is home to many riverine species like otters, alligators, water snakes, etc. but, that's not all! It also has a fair share of forest creatures like bobcats and deers.
And, if you're a birdwatcher, it gets even better! The 12-mile Kingsnake Trail has plenty of birdlife, including Red-tailed Hawk, Red-shouldered Hawk, Barred Owl, Summer Tanager, Red-bellied Woodpecker, Black-billed Cuckoo, etc.
So, for a marvelous experience of seeing waterborne species, wildlife, and birds, plan a visit to the Congaree National Park and get wow-ed!
Dry Tortugas National Park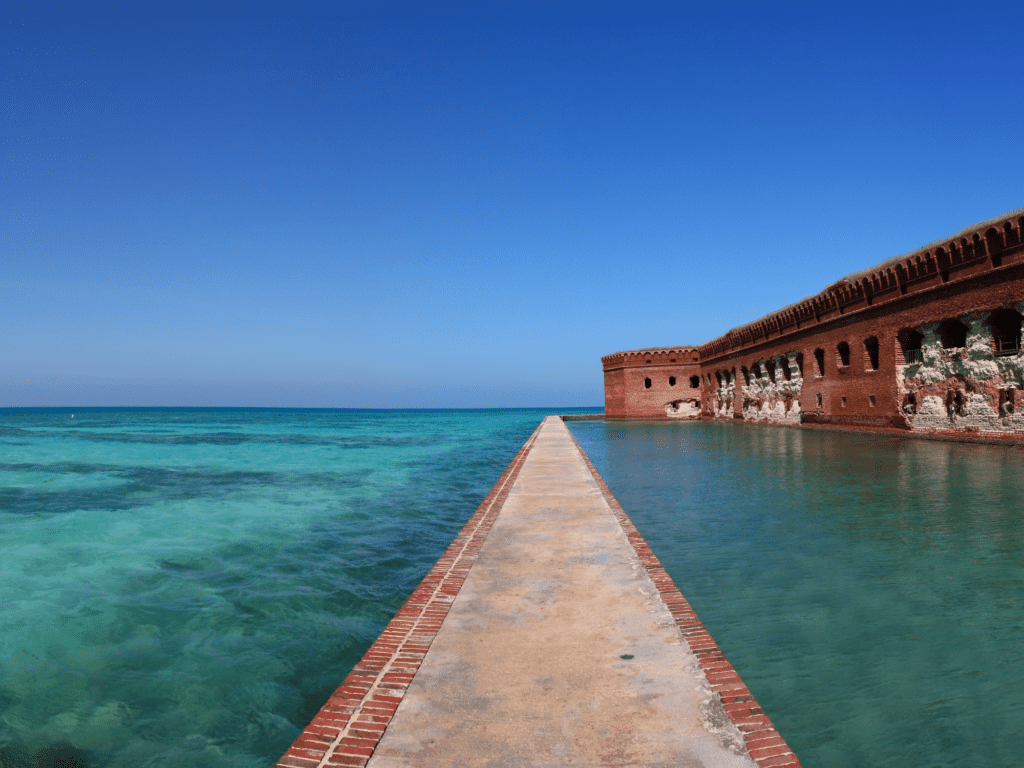 Let's take you on a trip down memory lane: In the late 1800s, the pre-civil war era, a red-bricked fortress stands in all its glory in the Gulf of Mexico.
What's that? It's Fort Jefferson, now in ruins, but still the main attraction at the Dry Tortugas National Park. A treat for all the historical fanatics out there!
Constructed using 16 million bricks, Fort Jefferson is the largest masonry structure in the US! And, let me add an interesting detail here: It was never finished!
Once you're done touring the unfinished fortress, you can go snorkeling with the sea creatures inhabiting the vibrant coral reefs, kayak through the clear waters to experience the diverse marine life, or just view the wildlife at the Tortugas National Park.
If you visit the park in late fall or early winter, from October to January, to be precise, you get the chance to explore Bush Key, a 16-acre subtropical island home to rare birds that you cannot find anywhere else; in the whole of the United States!
Great Smoky Mountains National Park- Tennessee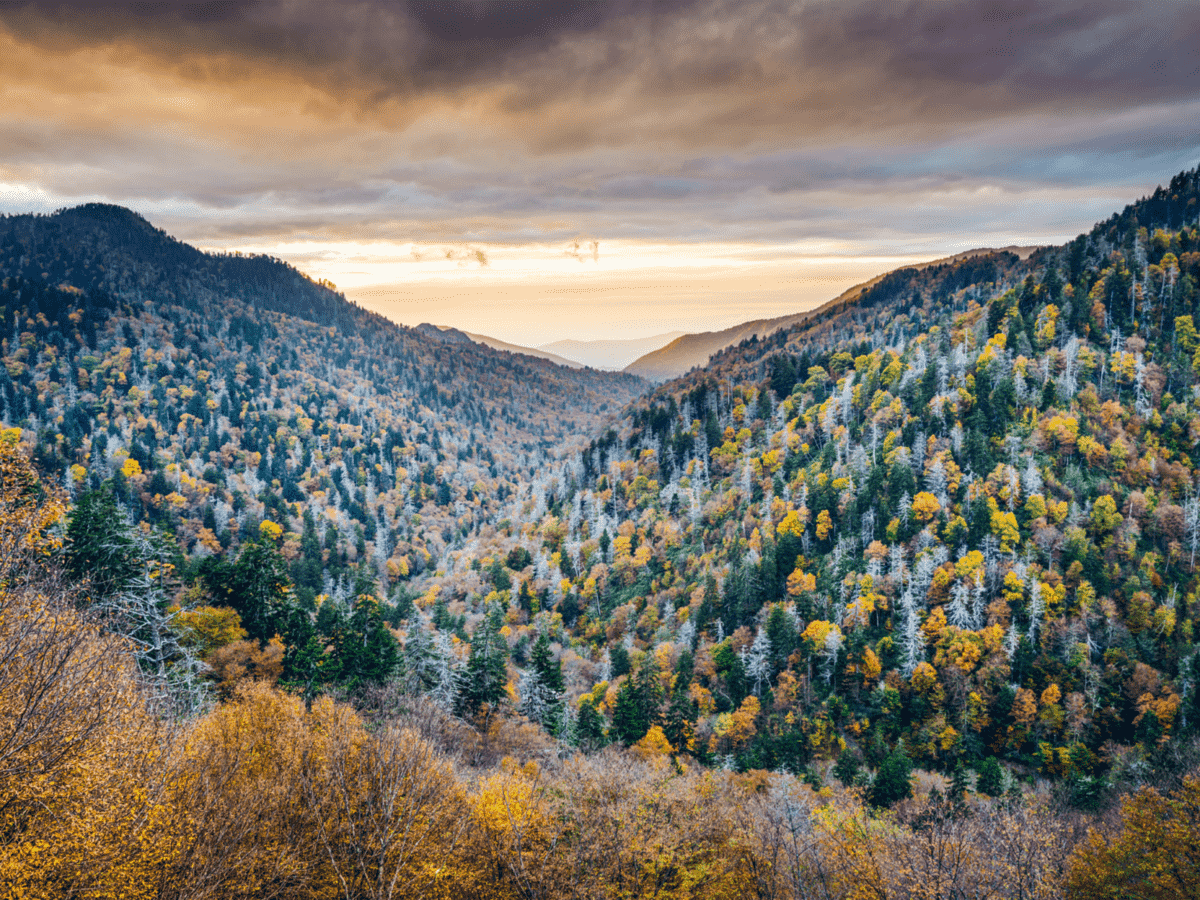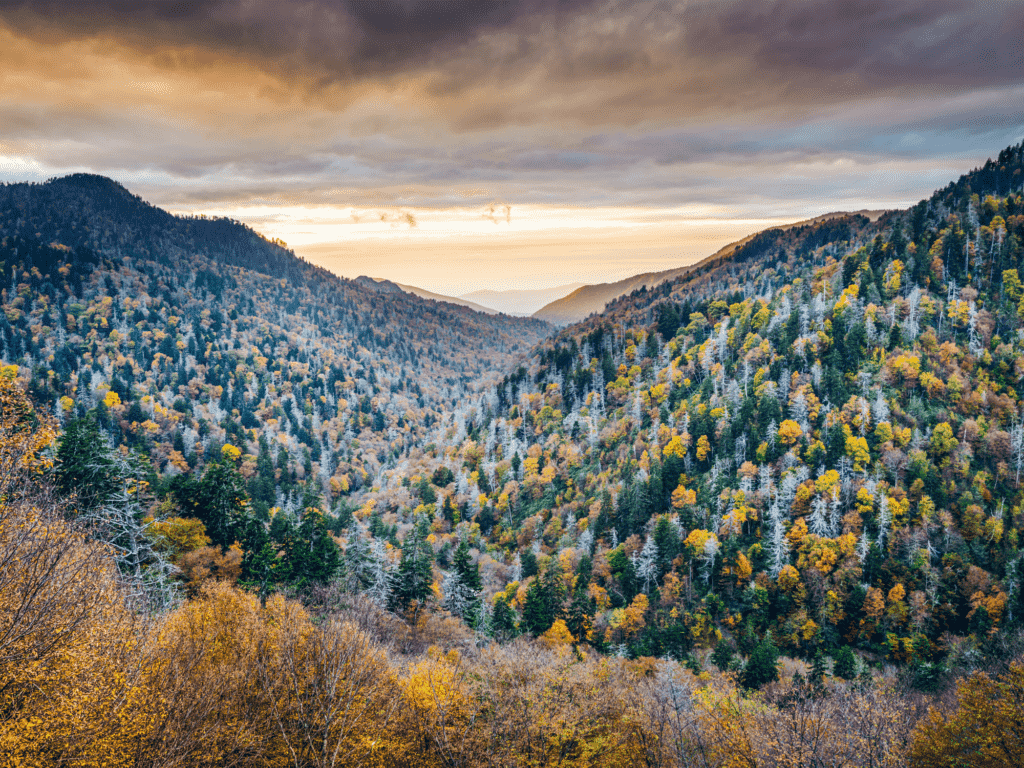 For true nature lovers, or as we call them, "wilderness freaks," the Great Smoky Mountains National Park is the ultimate getaway!
Although known to be one of the most visited national parks in the US, it is somehow untouched by modern development. It is home to more than 100 different types of local trees, a rare example of a lush deciduous forest.
Summer is when the Smokies see the most visitors, and you might even get stuck in traffic on the highway. However, you can always walk to the park via one of the many scenic trails to avoid the bustle.
If you want to see the crimson shades of the forests, autumn is the best time to visit the Great Smoky Mountains. And, if you're looking for a mystical experience, you will surely get one in spring, when the fireflies are in full bloom.
For a serene escape from the crowd and hustle of the city, the Smokies should be your next destination!
Everglades National Park- Florida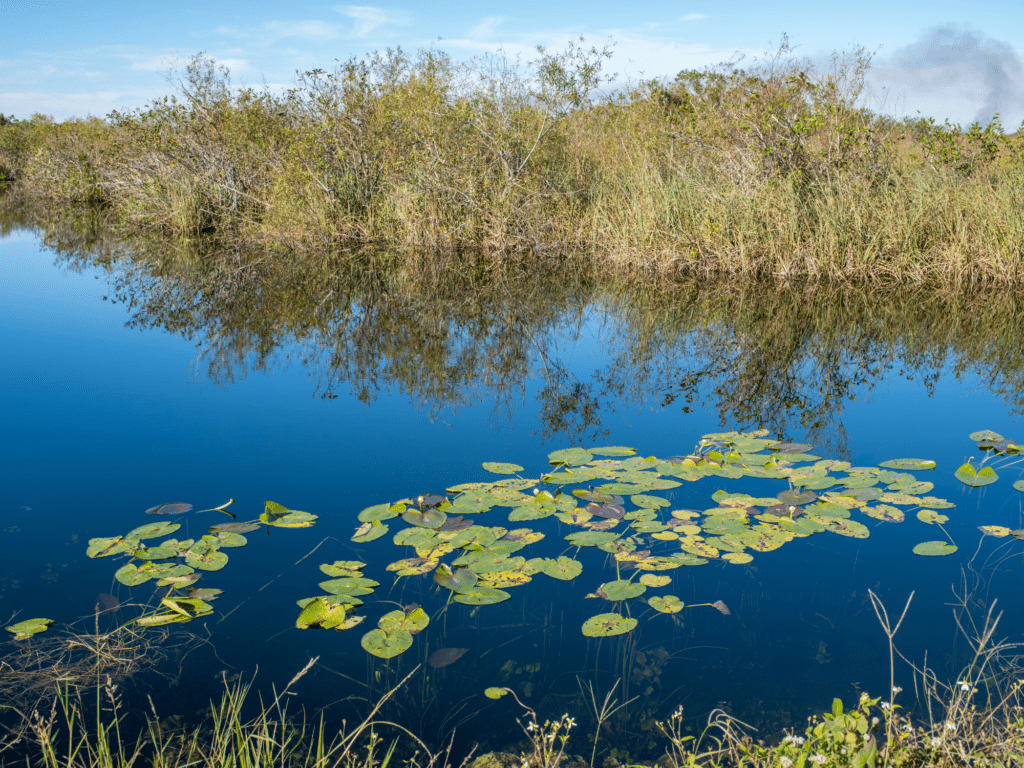 If you're a wildlife lover and enjoy learning about exotic creatures that prowl the Earth, your visit to Everglades National Park should definitely be a memorable one!
This historical park comprises 1.5 million acres of wetland. I would suggest taking a boat to explore the entire place; however, you also have the option of kayaking and canoeing across the water. There are several boardwalks in the park for those who would like to roam the park on foot.
During your visit, you might come across some of the many endangered species that Everglades is home to, like the American Crocodile, Florida Panther, West Indian Manatee, Burmese Python, skunks, Egrets, and Aligator Gar, to name a few.
Knowing that these animals are on the brink of extinction but living in a safe sanctuary is one of a kind experience. So, spend a day with these species, because you never know if you might see them again or not!
Shenandoah National Park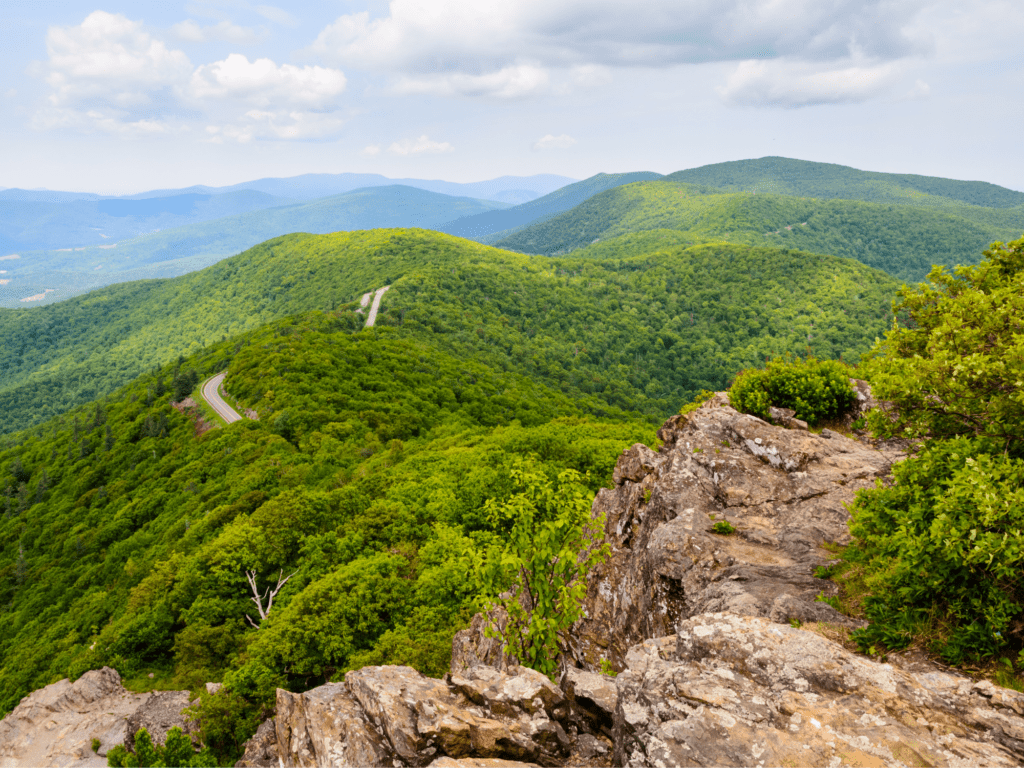 The Shenandoah National Park is yet again one of those places that have been spared development by humans and left for nature to shape its beauty.
Located just outside Washington, DC, high in the Blue Ridge Mountains, this park is a true work of nature. From old woody trees to rugged cliffs and steep waterfalls over rocky ledges, you will find plenty of spectacular sights to behold!
The Shenandoah National Park has around 500 miles of scenic hiking trails, along with the 105-mile Skyline Drive, where you can drive along the mountain ridge to see the enchanting views.
Also, the park's highlights are the 190 bird species, 50 mammal species, 20 reptile species, and around 40 fish species. This includes the white-tailed deer, big brown bat, the endangered Shenandoah Salamander, broad-headed skink, and an indefinite number of millipedes, centipedes, spiders, and other insect species.
If you're looking for a scenic drive with your family and friends, the Shenandoah National Park is an ideal pick.
Mammoth Cave National Park
If you're done with forests and mountains, it's time to go underground and wander about the labyrinth caves at the Mammoth Cave National Park.
The park is spread over 80 sq. miles above the ground, while there are several underground limestone caves, the entirety of which has yet to be discovered. However, about 365 miles have been explored, out of which 10 miles are open for public tours.
To join an excursion into the depths of the caves, you need to sign up first. The cave tours differ in the time and energy it takes to complete them.
For example, there's the introductory 30-minute Discovery tour, the 1-hour-15-minute Frozen Niagra Cave tour, and if you're really up for it, the 6-hour long Wild Cave tour, which involves a lot of crawling.
But, you're surely going to have an adventurous time crawling with lanterns in the caves of Mammoth Cave National Park!
Cuyahoga Valley National Park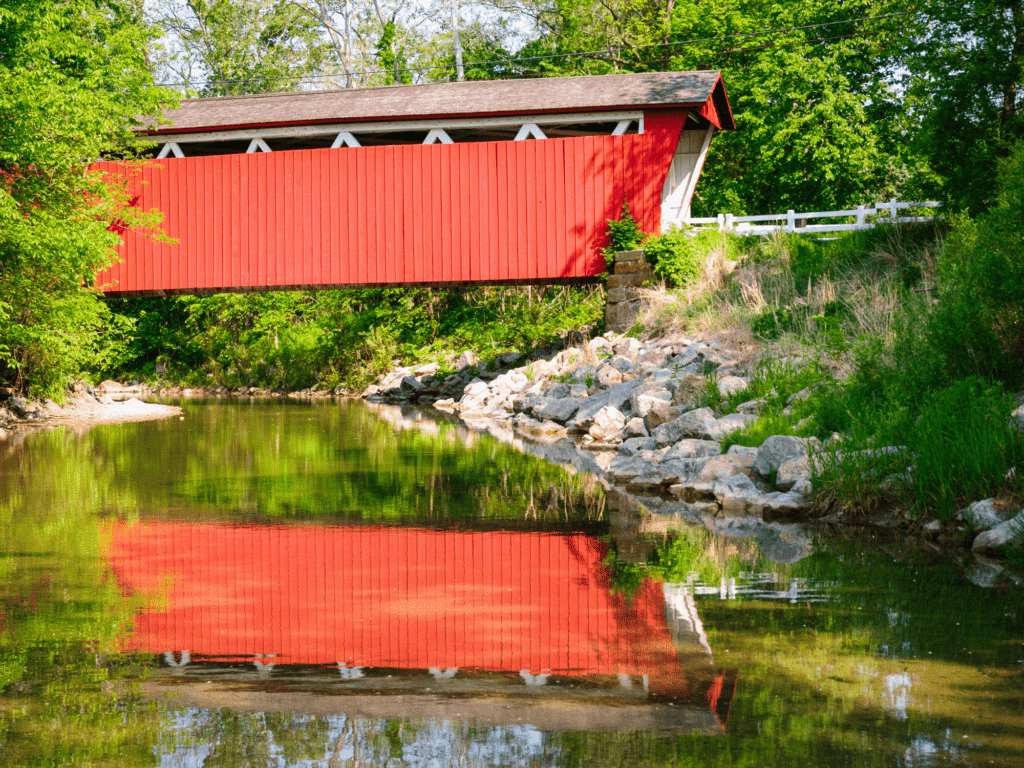 The Cuyahoga Valley National Park is located in Ohio and is home to the Cuyahoga River. The river is the second-largest river in Ohio and is known for its scenic beauty.
The Cuyahoga Valley National Park was established to preserve the natural environment of this area and protect a few historical sites.
The National Park Service has done an excellent job of ensuring that the park is well managed and maintained while still allowing visitors to enjoy all that it has to offer.
Cuyahoga Valley National Park is one of the best-kept secrets in America. While it doesn't boast the dramatic peaks and valleys of some of its counterparts out west, CVNP offers visitors a wide variety of activities and attractions, all located within a short distance from each other.
There are two lodges on-site that provide different service levels depending on what you're looking for: the Inn at Brandywine Falls and Stanford House.
The park has several hiking trails, including the Brandywine Falls and Kendall Ledges trails, which offer beautiful views of the surrounding landscape.
The Kendall Ledges Hiking Trail is a 2-mile trail that takes you through limestone caves, moss-covered cliffs, and gorgeous canopy-covered trails. It's definitely worth the hike for the beautiful views of the Cuyahoga Valley National Park.
Cape Cod National Seashore- Honorable Mention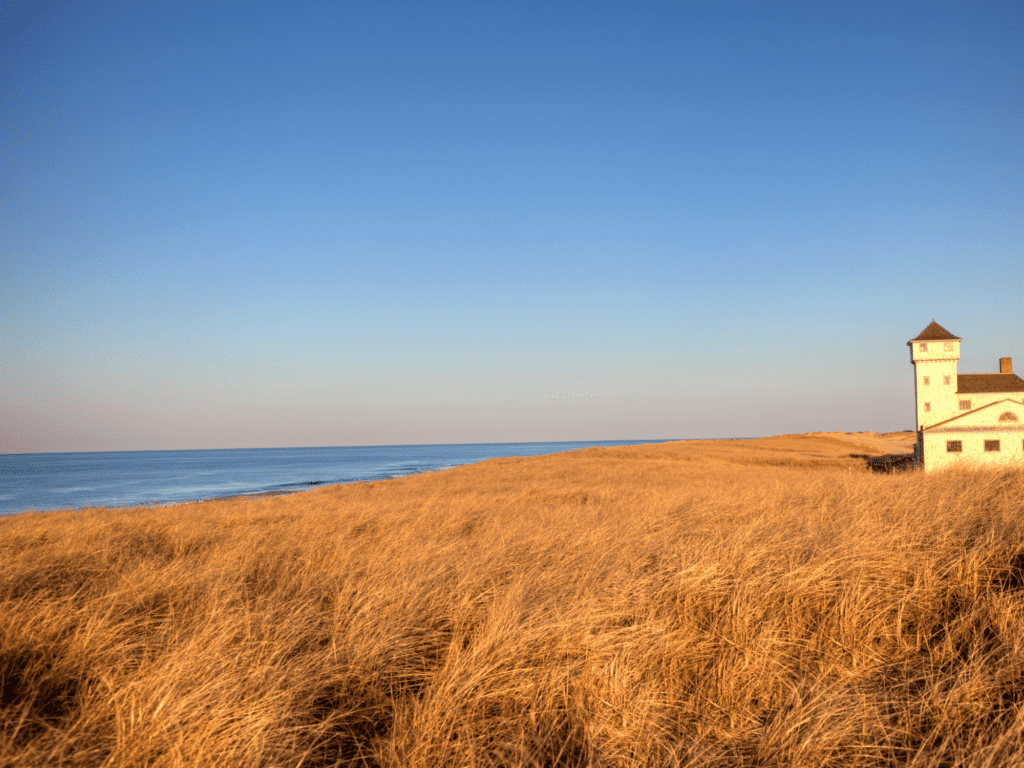 The Cape Cod National Seashore is NOT a National Park but its a beautiful park located in Massachusetts that deserves a mention in my opinion.
It was designated as a national seashore in 1961 and protects some 40 miles (64 km) of pristine beaches along the Atlantic coast of Cape Cod.
The seashore offers visitors a variety of recreational opportunities, including swimming, fishing, hiking, and biking.
Visitors to Cape Cod National Seashore can enjoy its many historic lighthouses, including Highland Lighthouse and Race Point Lighthouse. There are also wild cranberry bogs and windswept sand dunes in the park.
Sightseeing is popular, but there are also three bike trails to explore the area. Biking provides a great way to see everything the park has to offer while getting some exercise at the same time.
Our Favorite West Coast National Parks
I know this article is all about East Coast National parks but if you've read this far and are interested in a couple of our favorite NPS on the other side of the US, here are a couple of our favorites (and one honorable mention):
Honorable Mention- Monument Valley
East Coast National Parks – An Abundance of Beauty and Nature
The East Coast has a lot in store for you; if you go to the right places, that is!
The eight east coast national parks mentioned above are bound to give you a lifetime experience of the ethereal beauty of nature. From underwater tours to boat trips, long drives, hiking on the trails, biking your way to the top, and even crawling through dark caves, you will find everything for an adventurous vacation!
So, pack your bags and head off to the East Coast to get your dose of wild beauty and mother nature.