With a blend of nature and urban attractions, there are many fun things to do in Boise for every type of traveler! We've spent a better part of our lives in Boise, and Jill was raised in Nampa. We are sharing our favorite attractions in Boise to help you plan your perfect trip.
I've been slacking in writing about the finest attractions in Boise, Idaho, my hometown's neighboring city of Nampa, Idaho. And it's time to fix that! It's time for me to provide you with all the best things to see and do in Boise.
There are so many fun things to do in Boise, from exploring top-notch museums, seeing interesting and unique architecture, learning about the beauty of the desert, hiking the many mountains in and around the city, and enjoying the beautiful river.
While summer is a popular time for visitors, you can find fun all year round. And some killer hotel and resort deals during the off-season.
Is Boise Worth Visiting?
You bet it is! Boise is a mecca for outdoor activities. From hiking, biking, rafting, skiing, boarding, and nordic sports, if you're an outdoor enthusiast, you'll be in love. The great thing about Boise is it's positioned along both the Boise River and the Boise River Greenbelt.
If getting outside doesn't have you excited about Boise attractions, not to worry because there are plenty of urban things to do like checking out the local markets, dining at chic cafes and restaurants, shopping, or exploring the various museums.
Where is Boise?
Boise is located in southwestern Idaho, about 41 miles east of the Oregon border and 100 miles north of the Nevada border.
What's the Weather Like in Boise?
Summers in Boise, Idaho, is hot and dry, with highs peaking at around 100°F. Winters are chilly in Boise, with lows dipping to 0°F and little snowfall. Spring and fall are fairly mild, and you'll see that folks from Idaho's mountains flock to Boise in the spring to enjoy warmer temperatures and dry trails.
In the winter, snowfalls in the town, but it seldom lasts long. The drive up into the mountains provides you access to a winter fantasyland where you may ski, sled, and snowshoe.
What's The Population of Boise
Boise Is the capital city in Idaho and the most populous city in the state. The population as of 2022 is 231,000 people.
The Best Attractions and Things to See in Boise
When it comes to downtown Boise activities, the city of trees has a lot to offer. Idaho's capital city is jam-packed with entertainment, shopping, restaurants, outdoor adventure, and incredible nightlife.
Boise is one of the fastest-growing cities in the country for a good reason! It's really, really fun and offers up a great vibe.
Whether you are a lover of art or inspired by nature, the city has something for everyone. What's more, if you're visiting with kids, there's plenty to keep them occupied as well. The Boise Zoo and Aquarium is like an interactive museum that your children will love.1.
So, without further ado, here is a list of the best attractions in Boise from a local's perspective.
Hyde Park (Boise North End)- Best of Boise Neighborhood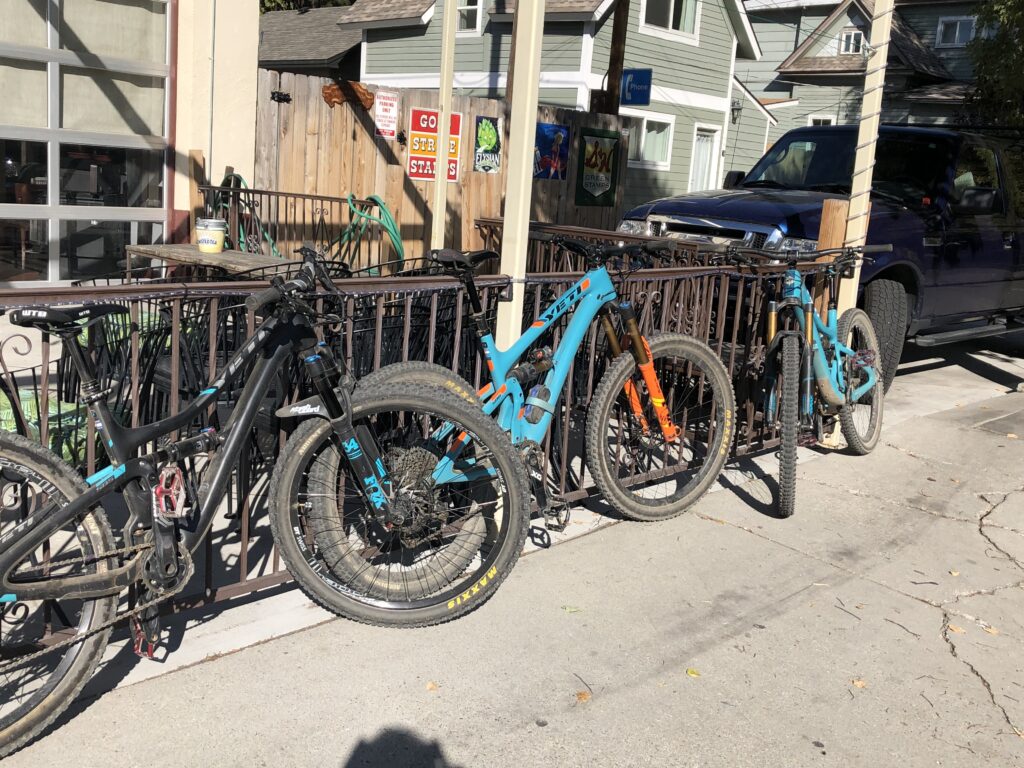 1413-1620 N 13th St, Boise, ID 83702
Hyde Park is a charming and unique treasure in Boise that should not be missed. Hyde Park is a breath of fresh air from the towering structures of downtown Boise and feels more like a community bustling with life. Hyde Park's historic main street and buildings, with its distinct architecture, are perfectly complemented by the area's best restaurants and cafés. What's more, you're just minutes from Camel's Back Park and the Boise Foothills.
So if you're anything like us, I'd recommend starting your day at Java with a great coffee and breakfast, then heading over to Camel's Back for a mountain bike ride. A great way to relax after your ride is to cozy up at one of the many outdoor patios where you can enjoy the people-watching and some terrific food and drink.
Zoo Boise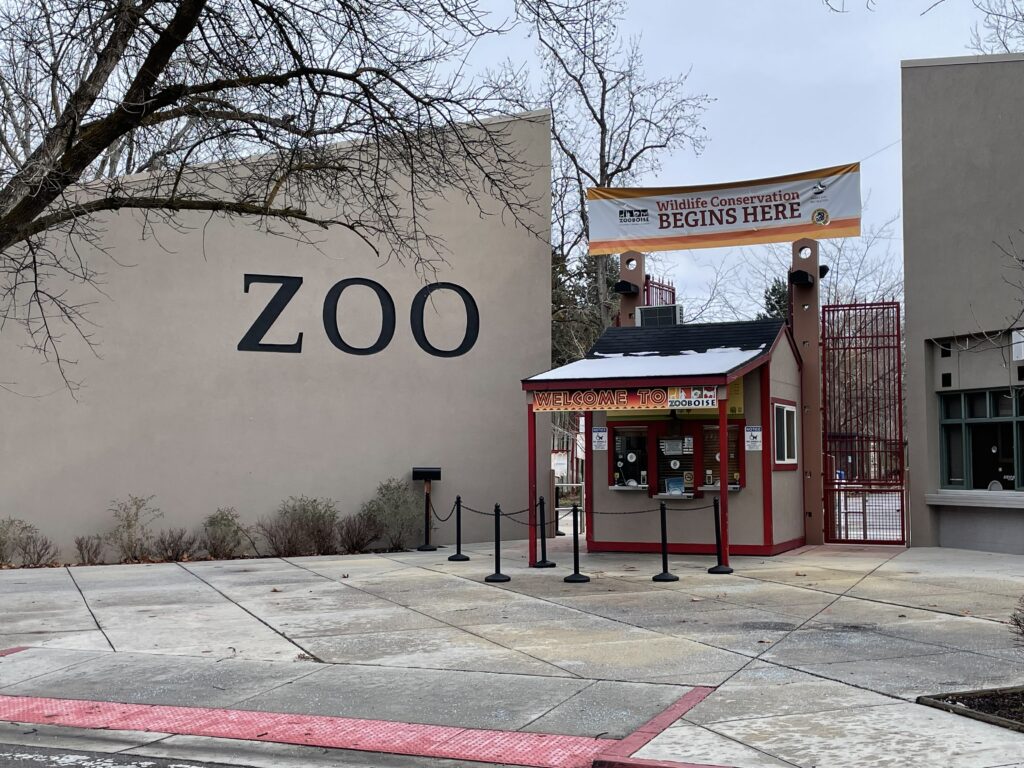 355 Julia Davis Dr, Boise, ID 83702
The Boise Zoo is home to approximately 200 animals, including several endangered and rare species. The Boise Zoo has interactive exhibits where you can feed and touch the animals, which are always popular with the kids.
In addition to the normal zoo animals Zoo, Boise also features themed attractions like "Giraffe Encounters" and "Butterflies in Bloom." The best part is you'll leave full of new knowledge after visiting their education center and animal presentations, where you can discover more about your favorite animals.
Camel's Back Park (Best of Boise Park)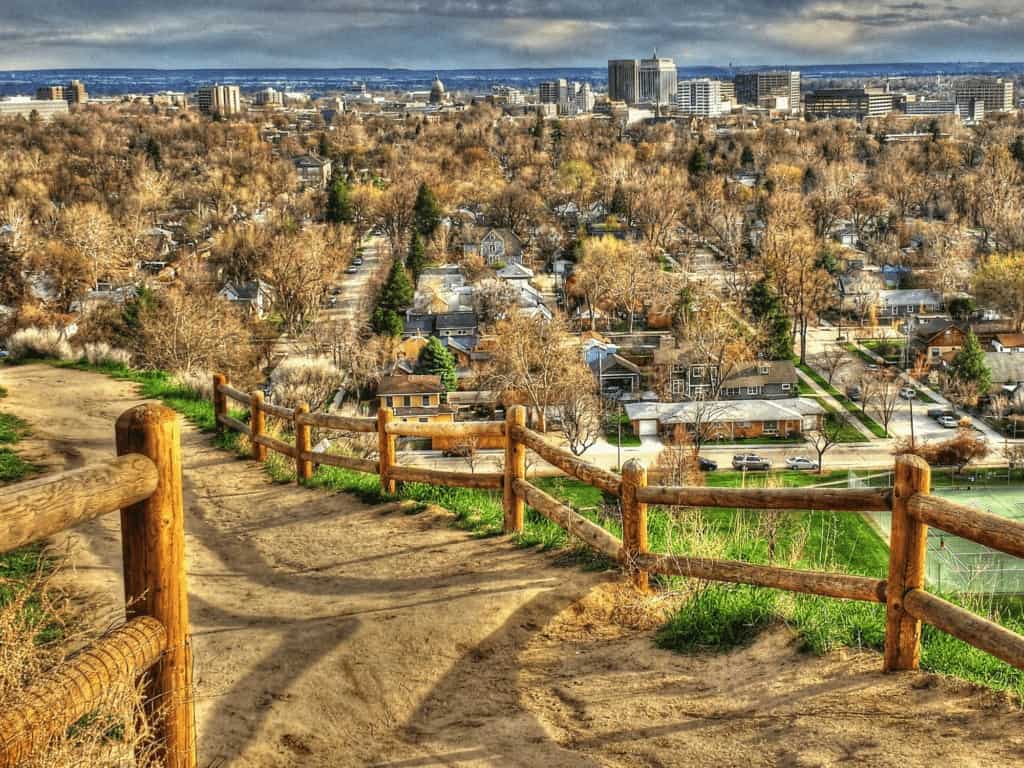 1200 Heron St, Boise, ID 83702
As mentioned above, Hyde Park is our favorite area in Boise, so it's no surprise that I will talk a bit more about Hyde Park and the popular Camel's Back Park. The park is located at the base of the Boise foothills and is a great park for soaking up some sun, getting some fresh air, and taking in your surroundings. This huge open area with a playground and restrooms is perfect for everyone; you'll find miles of easily accessible hiking trails and mountain bike trails for beginners and experts.
The path leading up the hill in front of the parking lot is one of Boise's finest viewpoints, and it's a fantastic location to watch a sunset or the fourth of July fireworks.
Are you looking for some of the best Boise Hikes? Check this out
Basque Museum and cultural center
611 W Grove St, Boise, ID 83702
Opened in 1985, the Basque Museum and Cultural Center is the only Basque museum in the united states. The site of the museum is actually a former Basque boarding house and is also k
The Basque Museum and Cultural Center was founded in 1985 and is the only Basque museum in the United States. The museum's location is a former Basque boarding house known for being the oldest brick building in the city of Boise.
Most people are shocked to learn that Boise has the greatest Basque population outside of Spain, and a stroll through the thriving community demonstrates a world of culture, history, and tradition.
The San Ignazio Festival is a popular celebration held in Basque Block at the end of July. The celebration is to commemorate St. Ignatius of Loyola, the Basque region's patron saint. The event began more than 25 years ago, and thousands of people come from all over the country to see this Boise attraction.
If you're for some authentic Basque food, this is an ideal place to give it a shot
Boise River Greenbelt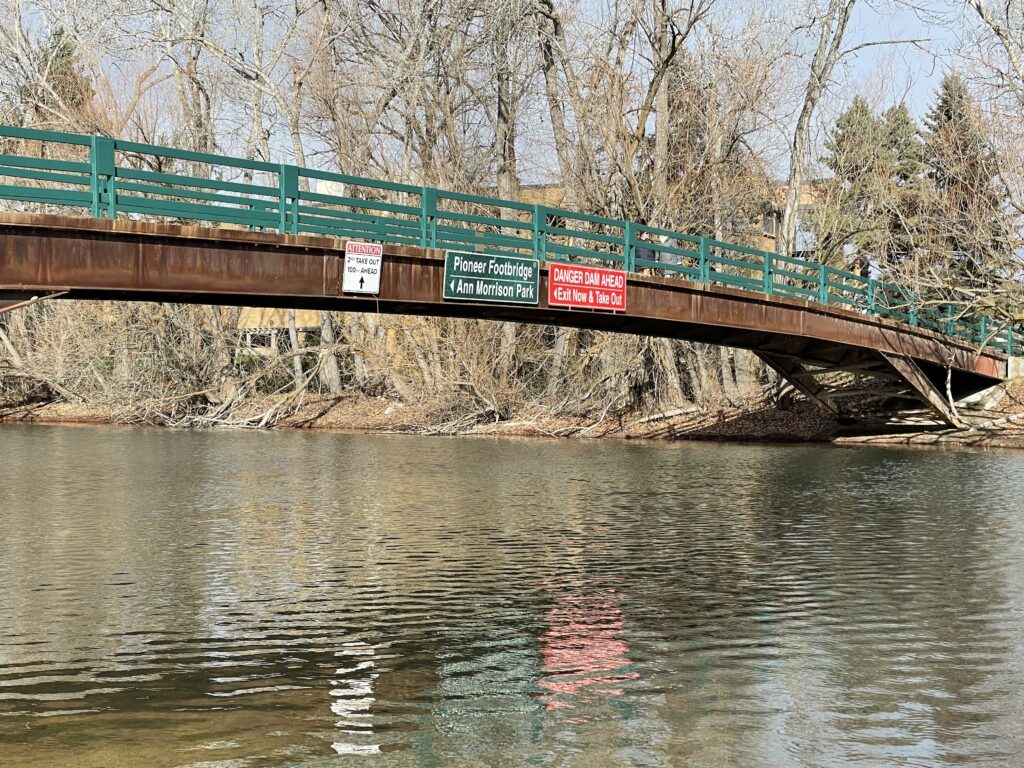 The Boise River Greenbelt, which runs for 25 miles through town, is a popular outdoor destination. The walk along the river is ideal for escaping the bustle of city life and exploring nature.
There are numerous points along the Boise Greenbelt worth visiting.
Quinn's Pond: Boise River's "outdoor gym," where you can rent a paddleboard, swim, or layout on the beach.
Julia Davis Park – The city's oldest park, home to Municipal Rose Garden, Boise Art Museum, The Boise Zoo, The Black History Museum, and more
Willow Lane Athletic Complex – Several softball fields, a soccer field, playground, and dirt jump park
Shoreline Park – At this park, you'll find picnic tables, a large grassy area, and a great river overlook.
Natatorium Pool – The city of Boise's largest public pool, with a 12-foot deep pool, waterslide, and diving area.
Idaho Anne Frank Human Rights Memorial – A beautiful monument (the only one in the US dedicated to Anne Frank) that showcases Anne's humanity.
Freak Alley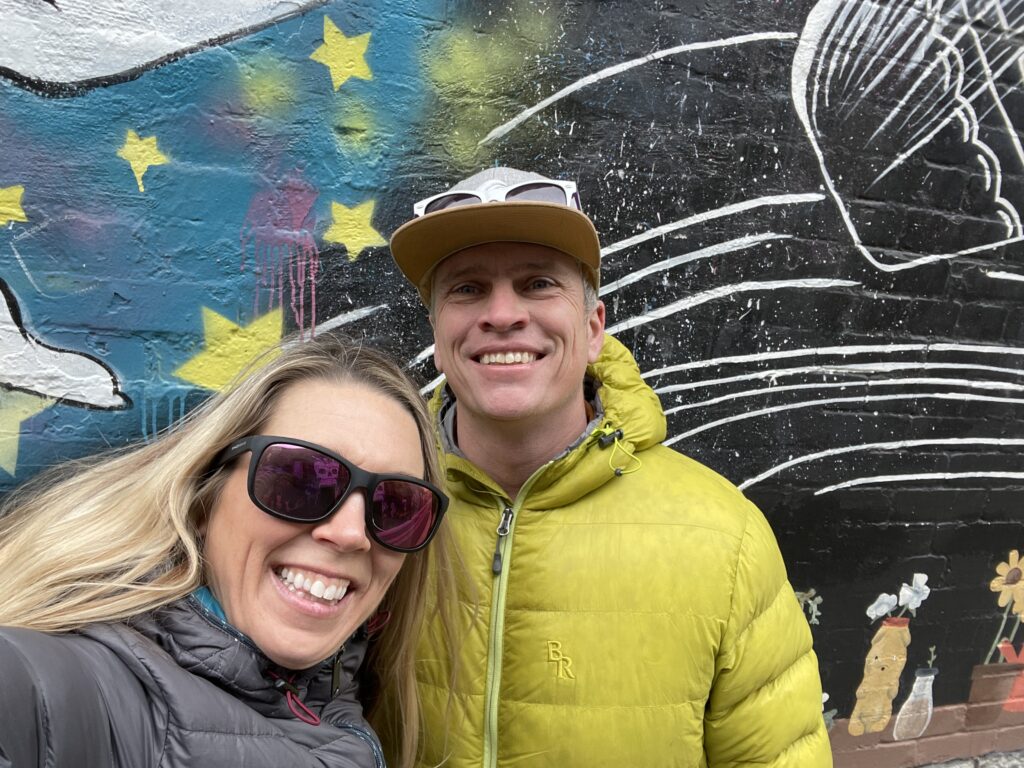 Freak Alley, a favorite Boise attraction, is located in the heart of downtown. This alleyway is known to be home to several paintings and artwork, some of which are said to be the biggest outdoor gallery in the Northwest.
What began as a single work in 2002 has blossomed into an incredible showcase of local talent. As new artists add their touch and incorporate older paintings into their own, this ever-changing work of art almost feels as though it's alive.
Don't miss some Bucket List Boise Idaho Festivals
Capitol Boise City Market
910 W Main St Suite #242, Boise, ID 83702
In the early 1990s, a modest Boise city public market began as a small business. Today, it has over 150 local vendors from all across the state of Idaho. There's no better location for the best produce or an unusual present than this one.
The Boise Capital City Market covers five blocks and is jam-packed with live music to keep you entertained while you shop, making it a popular downtown Boise attraction.
Old Idaho Penitentiary
2445 Old Penitentiary Rd, Boise, ID 83712
The Old Idaho Penitentiary was built in 1872 to accommodate some of the West's most notorious criminals. Experience over a century of prison history in Idaho with a visit to Solitary Confinement, cell blocks, and the Gallows today.
The J. Curtis Earl Memorial Exhibit, which houses a collection of antique weapons, is one of the park's 30 notable structures.
Boise Art Museum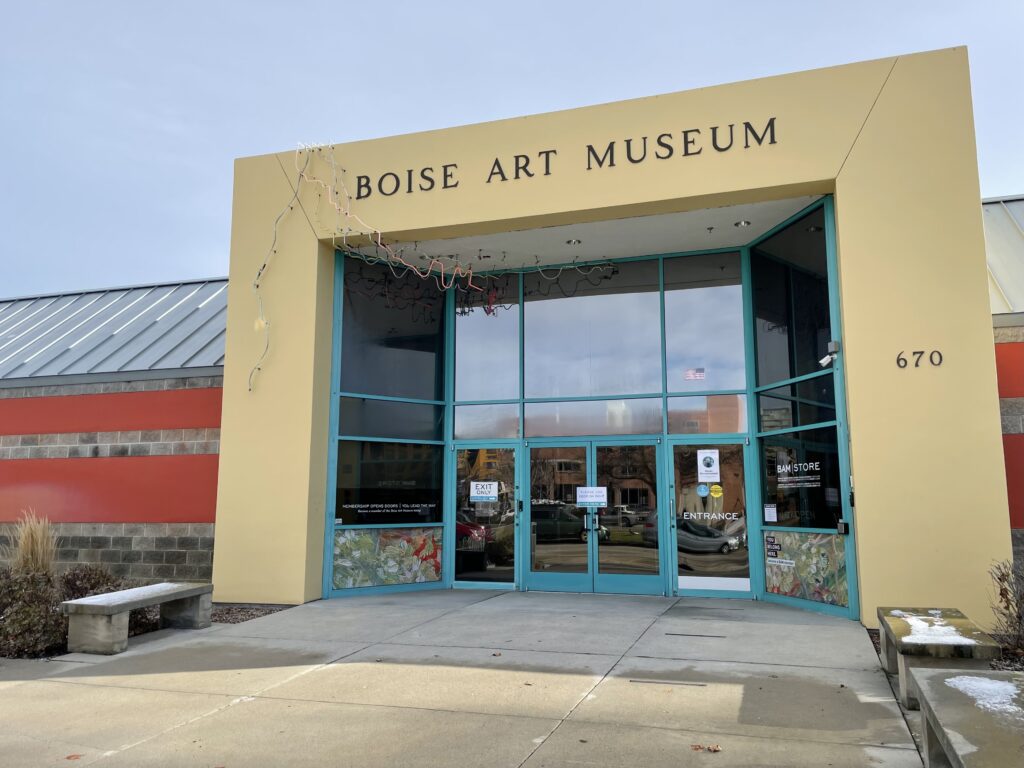 670 Julia Davis Dr, Boise, ID 83702
The Boise Art Museum, or BAM as the locals know it, hosts over 15 unique exhibits each year. BAM engages and inspires people of all ages through various artistic techniques, including multimedia, periods, and cultures.
There's something for everyone at this art gallery, which offers monthly educational programs, studio art lessons, and children's ARTExperience Galleries.
Bogus Basin Mountain Recreation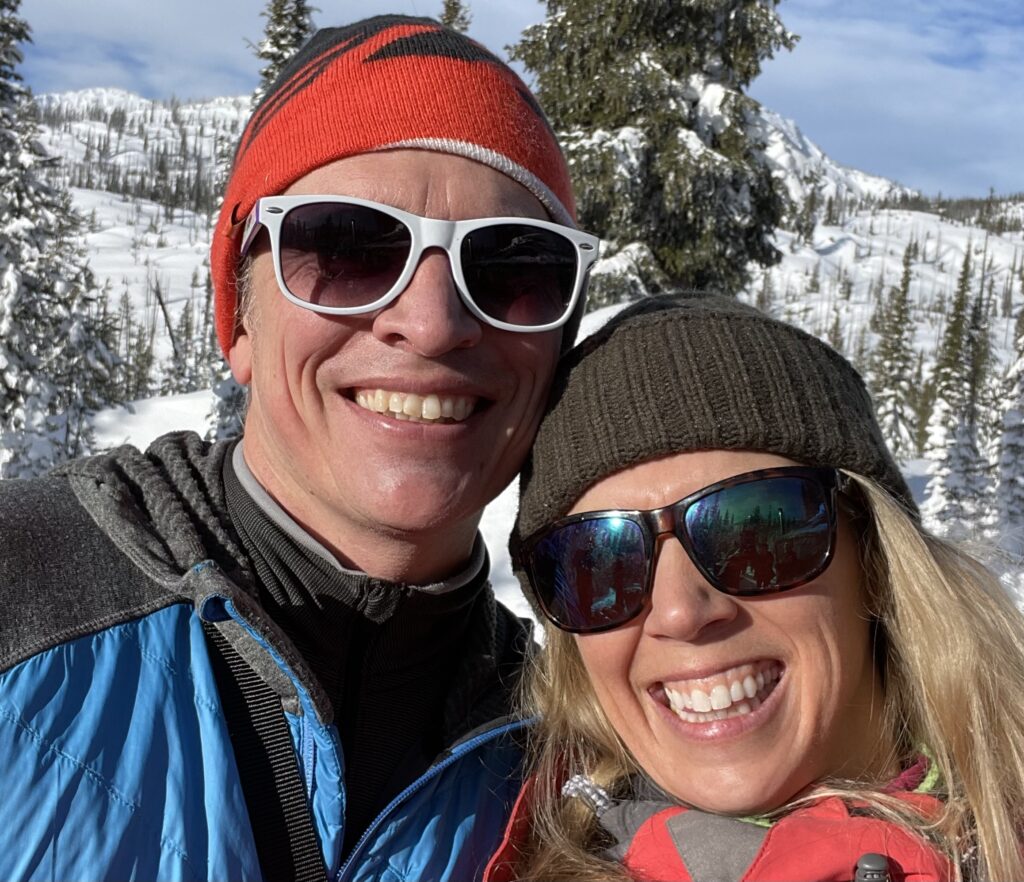 Boise is also a popular destination for anyone interested in the outdoors, as it lies at the base of the foothills and is only a short drive up. Bogus Basin, widely recognized as the region's local ski area, also has spectacular summer activities.
There are plenty of trails for hiking and biking as well as lift-served mountain biking near Bogus Basin. This is also home to Idaho's only mountain roller coaster, along with climbing walls, a tubbing hill, and a bungee trampoline.
Discovery Center of Idaho
131 W Myrtle St, Boise, ID 83702
The Discovery Center of Idaho, focusing on current technology and hands-on exhibits, has made a name for itself. From world-class exhibitions to virtual and in-person programs with community experts to hands-on exhibits designed right in their own Micron Innovation Lab.
The Discovery Center has a kid-friendly and fun approach to science and learning that appeals to children and adults alike.
Idaho Botanical Garden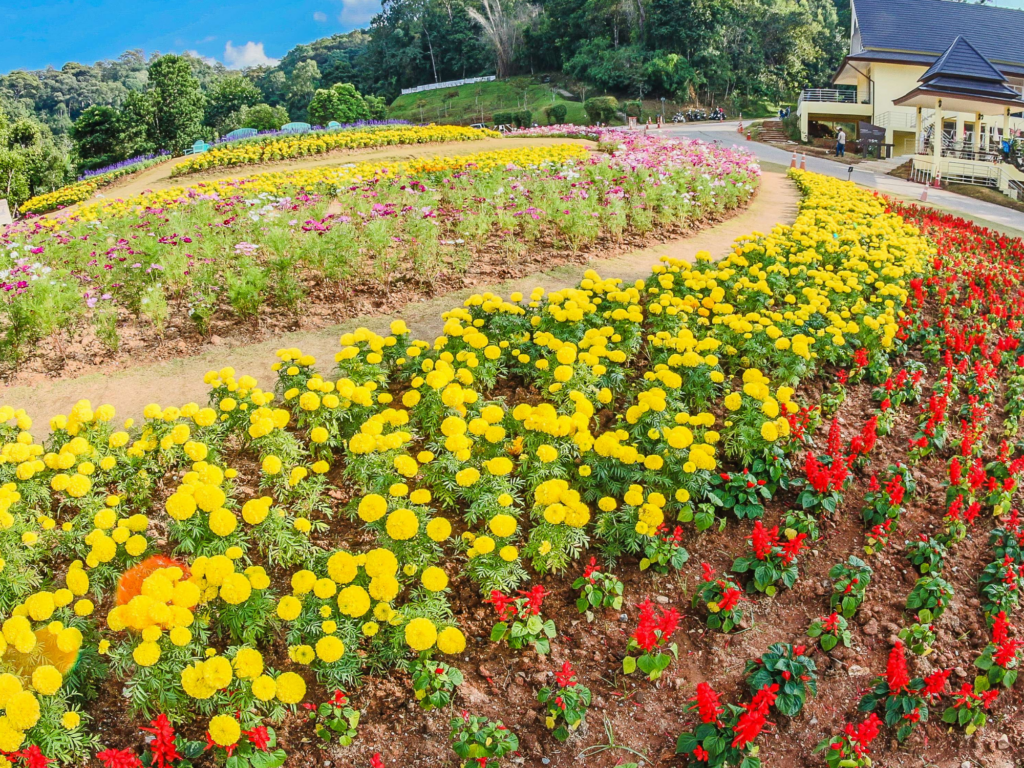 2355 N Old Penitentiary Rd, Boise, ID 83712
A wonderful thing about living in Boise is that you are never more than a stone's throw away from the serenity of nature. And there's no better example than the Idaho Botanical Garden to prove it.
The year-round living museum covers 14 acres and features plants from all over the world. It's a visual delight and a soothing experience for the senses to wander among the garden's bright sunshine, cultivated greenery, lush flowers, flowing water features, and artistic installations. To see
It's a lovely location for a leisurely stroll or picnic.
JUMP (Jacks Urban Meeting Place)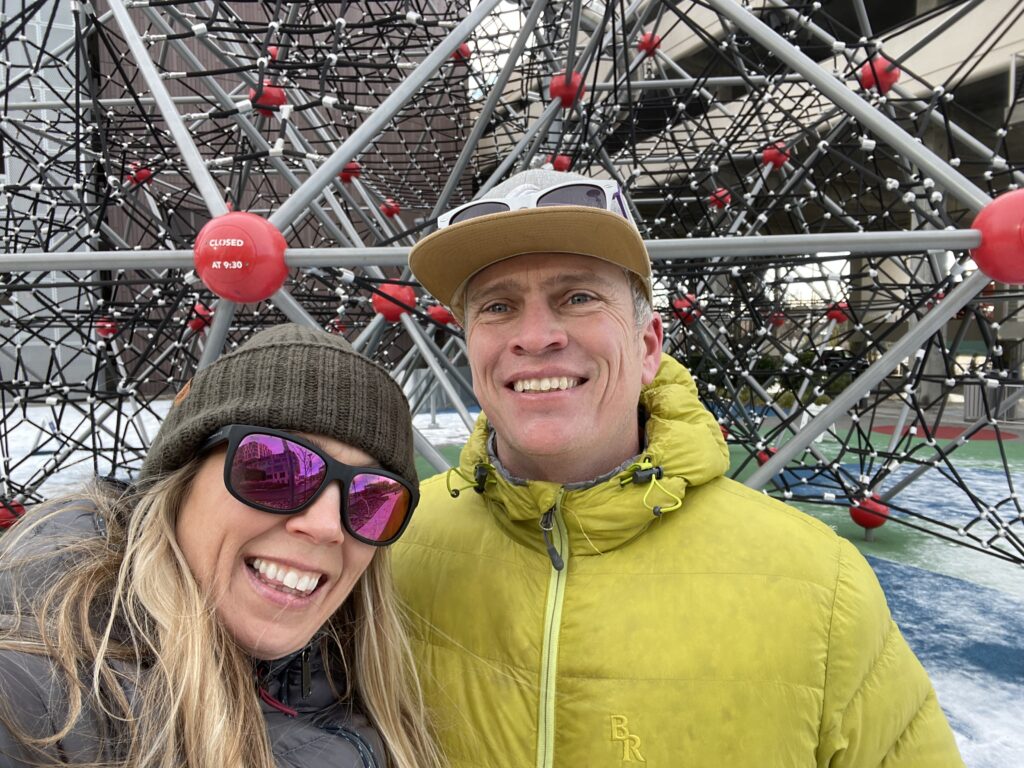 1000 W Myrtle St, Boise, ID 83702
In my opinion, JUMP reflects where Boise is heading and what it's all about. JUMP is a forward-thinking facility in the heart of downtown Boise that looks to the future.
If you're looking for a space that encourages creativity and innovation, check out JUMP (Jack's Urban Meeting Place). This interactive creative center is one of those places where individuals can enjoy themselves while still being productive! There are learning studios and event areas available for every purpose. They also have an outdoor amphitheater where impromptu performances are encouraged and outdoor movies and concerts under the brilliant Boise sky.
Don't miss wandering around the JUMP building; you'll be amazed by all the thought that went into building this facility. The rooftop deck is a great place to enjoy some solitude while taking in the views of the city.
Perhaps the facility's most stunning features are the spiral slide that descends from the top level of the JUMP building and the enormous "climber" that is a child's fantasy.
Idaho State Capital Building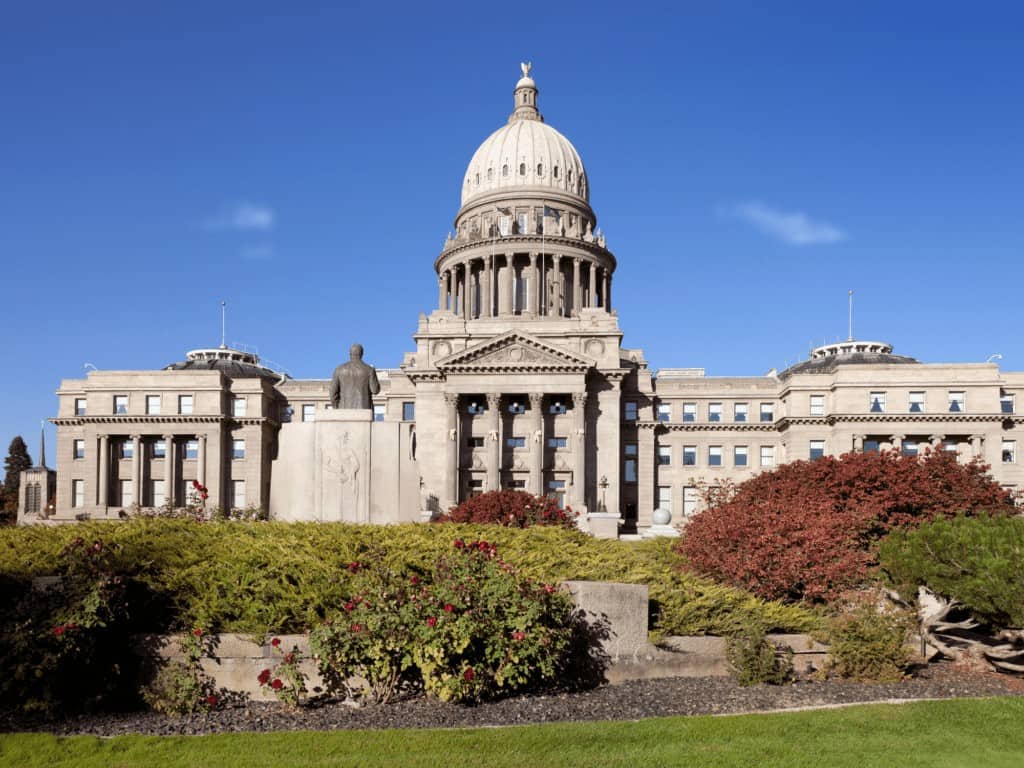 700 W Jefferson St, Boise, ID 83702
As I said before, the city of Boise has a lot to offer history fans. One of the many attractions of Boise's history is the stunning Idaho State Capitol building. The capital has a gift shop and rotating exhibit showcasing different aspects of the state's unique history. This, after all, takes place within the most magnificent marble grand chamber and spiral staircase ever built. It is quite a sight.
Download your Self Guided Idaho State Capitol Tour and be sure to take some time exploring the capitol building.
Aquarium of Boise
The Aquarium of Boise is a must-see attraction for any trip to SW Idaho. Their 10,000 square foot facility houses over 35,000 gallons of saltwater and over 250 different creatures and marine life species.
Looking for a great day trip or weekend getaway outside of Boise? Don't miss all the great things to do in Twin Falls Idaho
The Boise River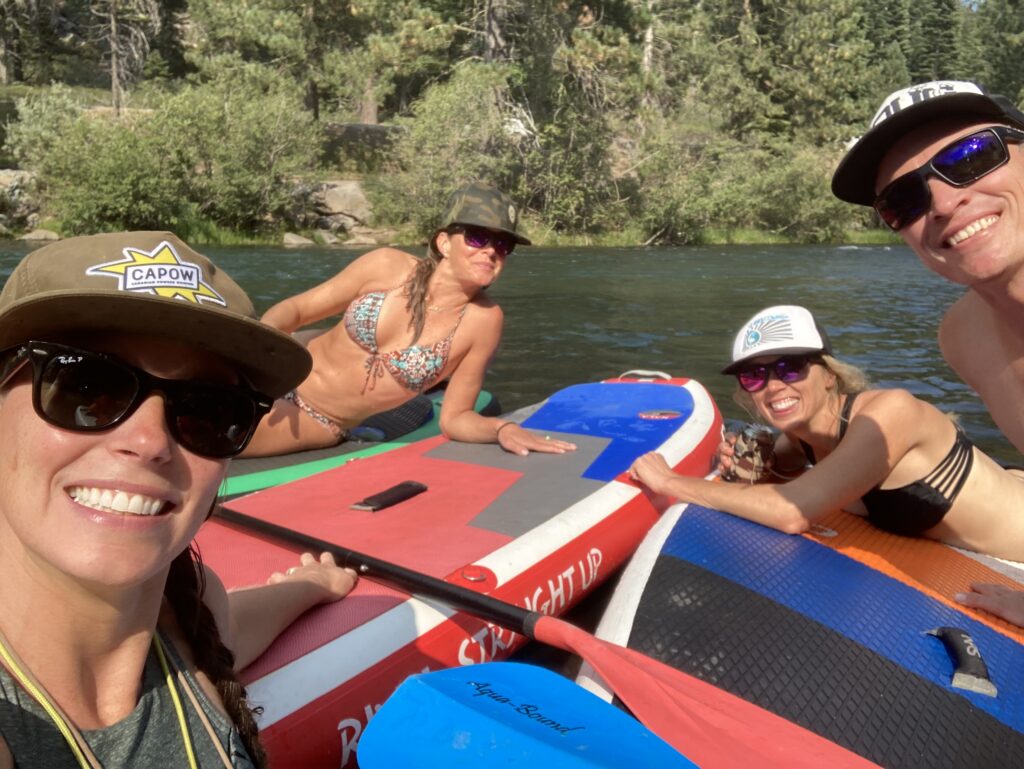 The Boise River is one of the most popular Boise attractions. It's a great place to cool off with friends and family while SUP'ing or tubing. One of the best parts of the Boise River is that it meanders through the heart of the city. There are very few cities in the US where you'll find a beautiful river float so close to the downtown corridor.
Boise Train Depot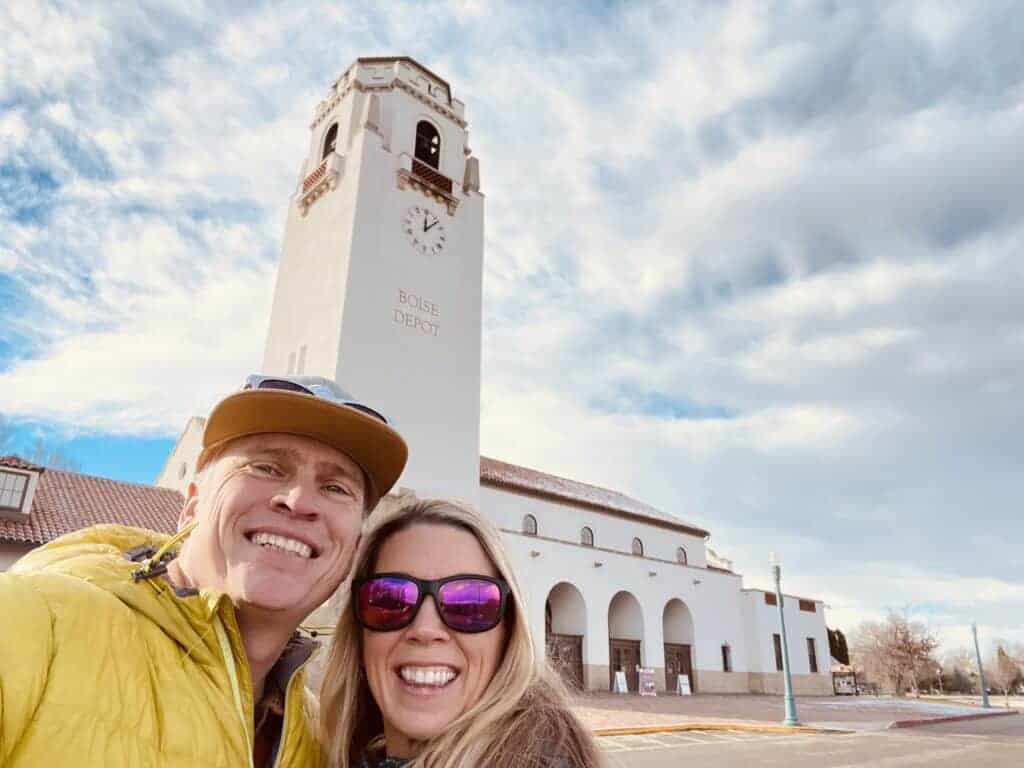 The Boise Train Depot is one of the best attractions in the Boise area. Not only is the depot one of the city's most well-known landmarks, but it also has remnants from when it was a train station.
Today, visitors can go on a tour of the depot and learn about its history. The ticket booth is still in place, as are platforms where passengers would have waited for their trains to arrive. Take a guided visit to the top of the bell tower where you'll get some fantastic views of the city.
What's your Favorite Boise attraction?
There are so many interesting attractions in Downtown Boise that it was difficult to only choose 15 of them. But believe me, you won't go wrong starting with these choices.
We'd love to hear about the activities you like best in Boise; leave us a comment below.