Coastal Towns In Oregon You Have To See At Least Once
Oregon's coastline is the perfect destination for an outdoor adventure. The state has many beaches and towns that are perfect for exploring during your next vacation. Check out our top 10 Oregon beach towns and their best beaches!
What Is The Best Month To Visit The Oregon Coast?
Summer is the most popular season on the Oregon Coast because it is the warmest and driest season. Summertime on the North Coast and Central Coast can be crowded, especially in Seaside, Cannon Beach, Lincoln City, and Newport. The South Coast is less congested in summer due to its distance from major cities.
Fall At The Oregon Coast
Many people agree that fall is the ideal season to go to the coast since the weather is still warm, there are considerably fewer visitors, and hotel rates drop a bit.
Winter At The Oregon Coast
Winter on the Oregon Coast is not for everyone, but many people love it. Winter storm watching is a popular activity on the Oregon Coast and beachcombing for agates, fossils, and shells. The rainiest season on the coast is from November to January. The beach is beautiful in late spring, and it's a wonderful opportunity to visit before the masses arrive. Whatever time of year you go, bring layers and be prepared for the possibility of rain.
Oregon Coastline
The Oregon Coast is a 363-mile stretch of wild shoreline that runs along the Pacific Ocean to the west and All-American Highway 101 to the east, where tide pools and hiking trails share sunsets with beach communities, lighthouses, and a coastal line you'll never forget.
Is It Better To Drive North Or South On Oregon Coast?
If you're taking an Oregon Coast road trip, definitely go south if you can; it's much easier to pull on and off the highway at all the scenic stops along the way, which are to the west of 101.
Cannon Beach And Haystack Rock- One of The Best Oregon Beach Towns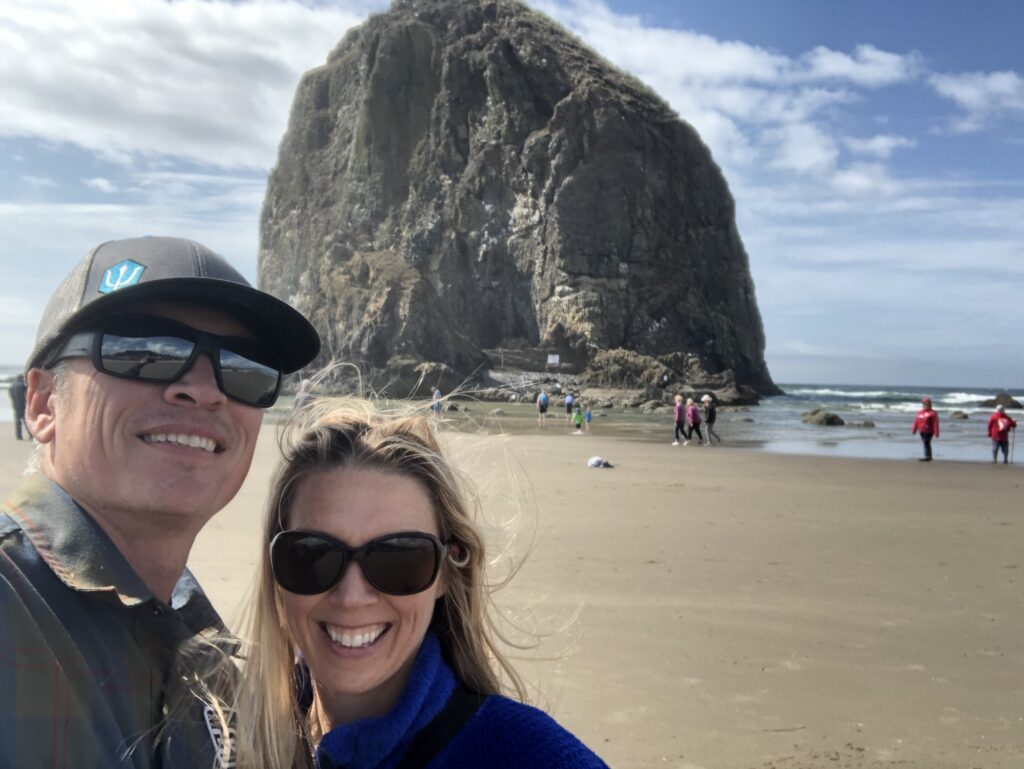 Cannon Beach is a small beach town in Oregon well-known for Haystack Rock and its many other attractions. The beach offers beautiful views and is one of the most photographed beaches in the US.
Visitors can explore the charming downtown area, which offers shops and boutiques and restaurants, coffee shops, wine bars, art galleries, and more. There are also plenty of hiking opportunities nearby, thanks to the town's proximity to four state parks.
Cannon Beach is a popular vacation spot for people who enjoy spending time by the beach. The sandy beach is spacious, with plenty of room to walk or run along it. Additionally, there are large tidepools and
Newport-Best Oregon Beach Town For Maritime Action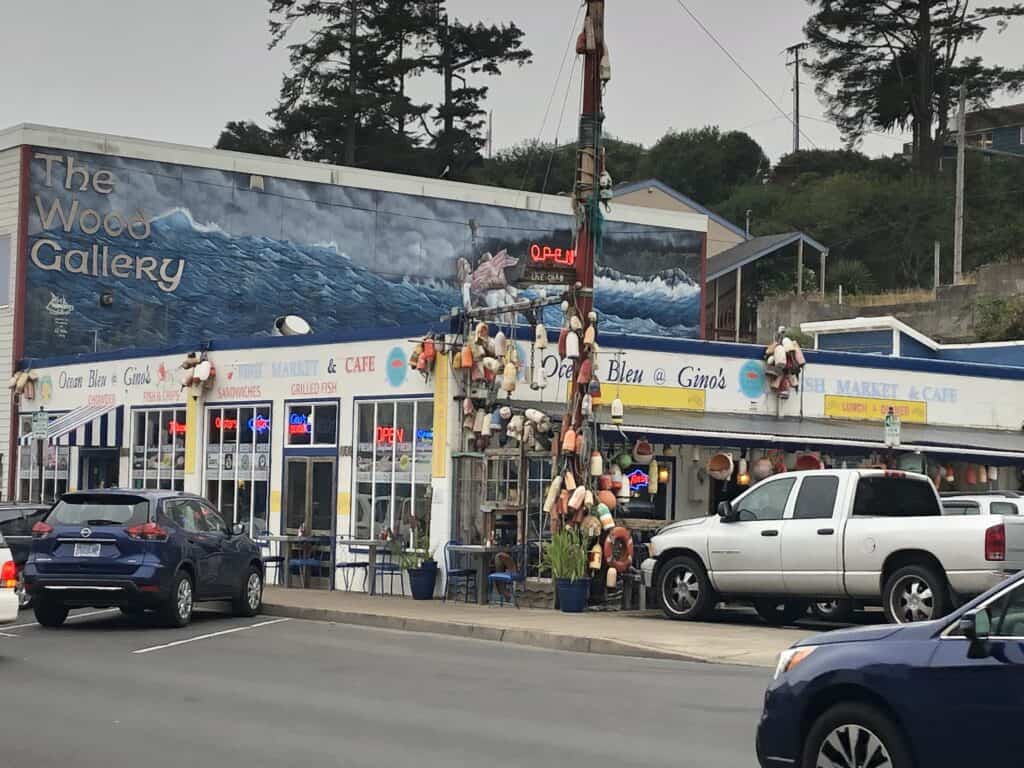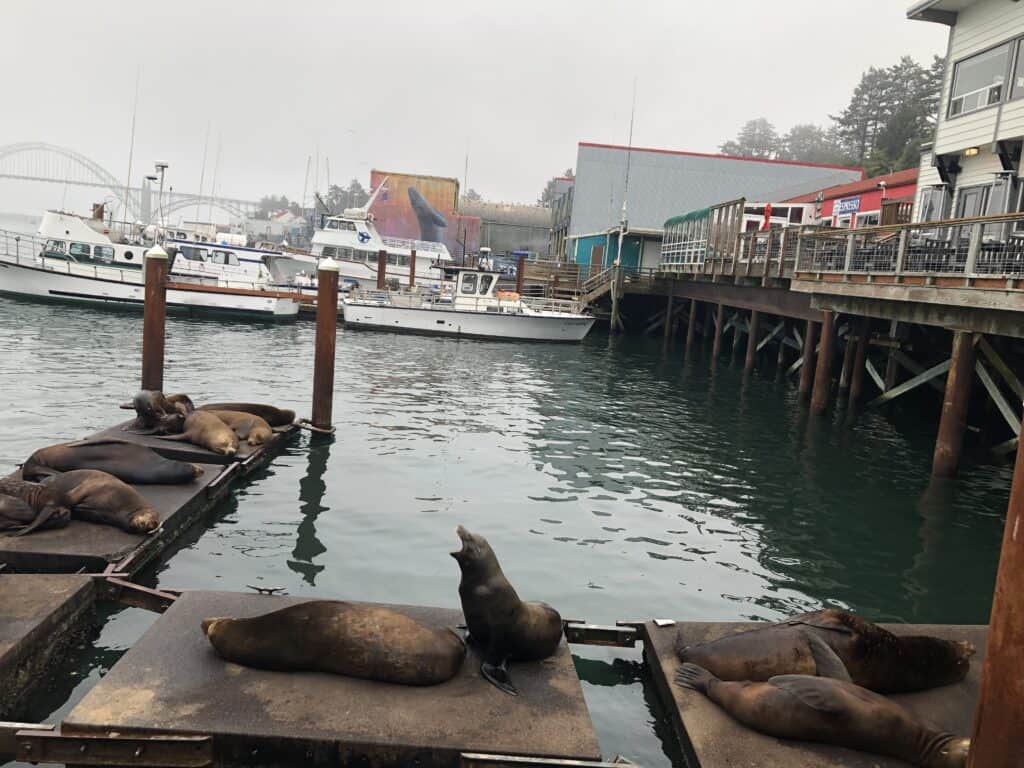 Newport, Oregon, is a coastal town that should be on every traveler's list. With plenty to offer in the way of seafood, marine attractions, and state parks, it's a great place to spend some time.
While you're in town, be sure to check out Hatfield Marine Science Center, Oregon Coast Aquarium, and Yaquina Bay Lighthouse Trailhead.
The vibe in Newport is relaxed and with a strong influence on the maritime lifestyle. The restaurants are excellent, and there is a variety of lodging available to suit your needs.
One of our favorite places to eat is Mo's Seafood & Chowder, where you can enjoy fresh seafood caught just off the coast. If you're looking for something else to eat, there are plenty of restaurants to choose from in Newport.
Lincoln City Beach
Lincoln City is located on the central Oregon Coast and is one of the most popular tourist destinations in the state. The city offers miles of beautiful coastline perfect for whale watching, beachcombing, tide pooling, and more. There are also a variety of activities available in Lincoln City, including golfing, shopping, dining, and more.
If you're looking for a beach town that offers plenty of activities, Lincoln City is the perfect place. There is no shortage of things to do with the Pacific Ocean on one side and the beautiful Siletz Bay on the other.
The walkable beach stretches from Roads End to Siletz Bay, giving visitors a chance to take in the breathtaking scenery along the way. If you're looking for some shopping and dining options, be sure to check out one of Lincoln City's historic districts.
Seaside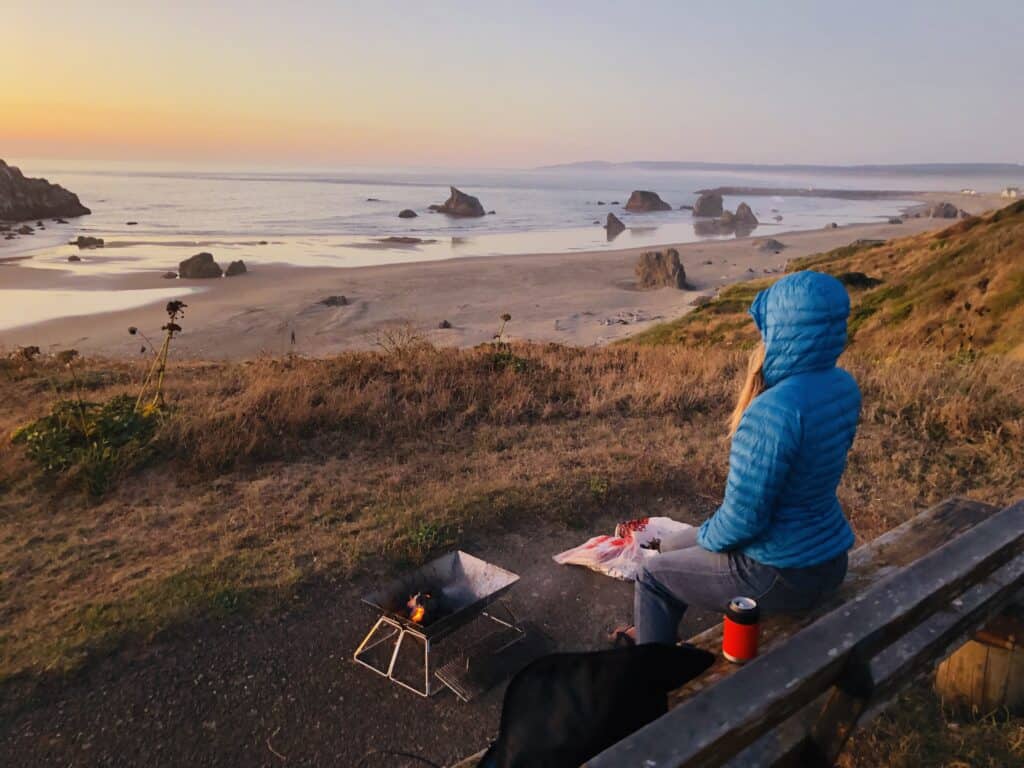 If you're looking for a fun and scenic coastal town to visit in Oregon, Seaside is a great choice! With plenty of activities to enjoy, beautiful views of the ocean and close proximity to other attractions, Seaside is perfect for a vacation.
One of the main highlights of Seaside is the aquarium. It's home to a wide variety of marine life, including octopuses, sea urchins, starfish, and more. Several exhibits allow visitors to learn about various aspects of the aquarium's inhabitants. For example, the "Touch Pool" allows guests to feel some of the animals on display.
In addition to the aquarium, there are plenty of other things to do in Seaside. You can go for a hike at one of the nearby nature preserves or take a boat tour around Tillamook Bay. There's also an extensive promenade that runs along the coast–perfect for a walk or jog. And if you're looking for some shopping or dining options, you'll find plenty within walking distance from your hotel or vacation rental.
Manzanita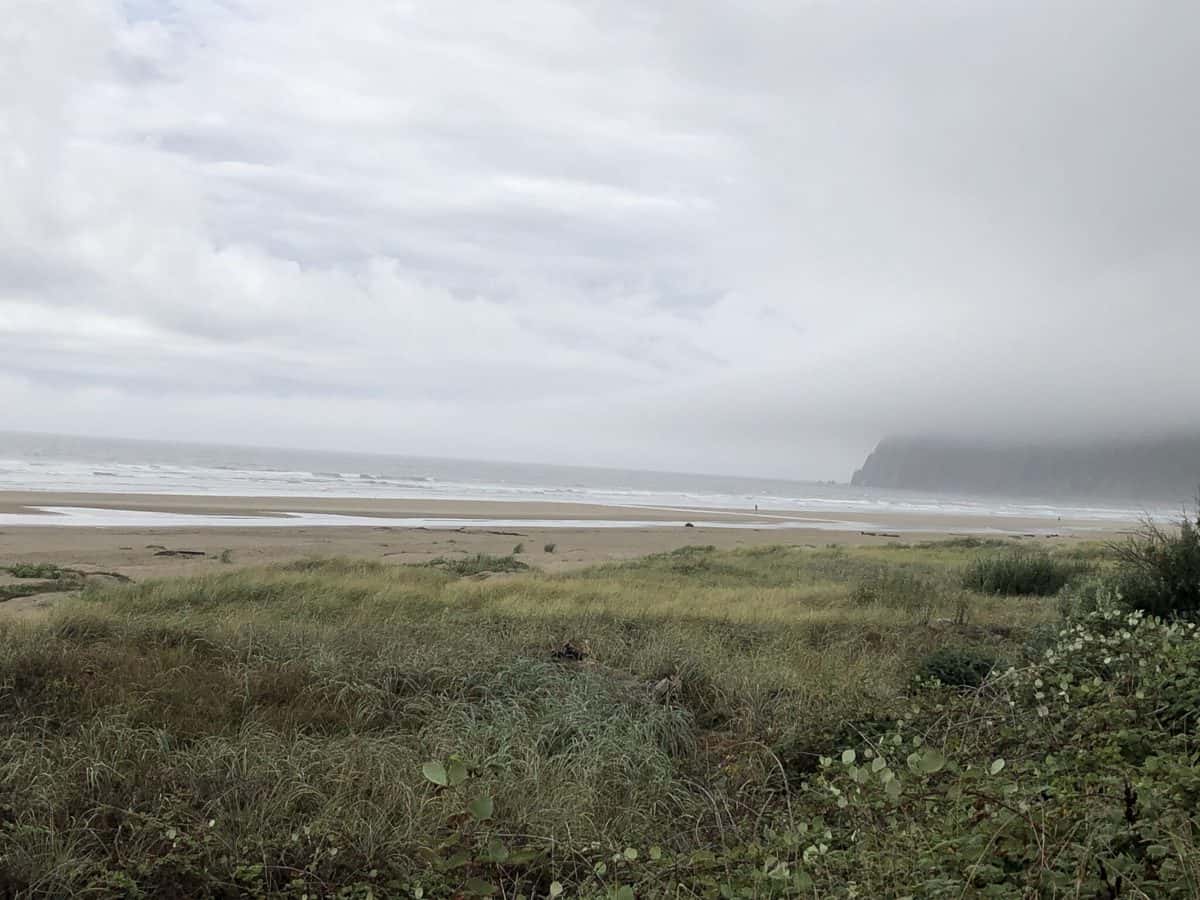 If you're looking for a beautiful and underrated coastal town in Oregon, Manzanita is your place. With its stunning views of the ocean and lush green forests, it's no wonder that Manzanita is one of the most photographed places in the state. And if that's not enough to convince you, its charming small-town atmosphere will undoubtedly do the trick.
Manzanita has plenty to offer tourists, including great food options like Bread and Ocean (which sells out its famous cinnamon rolls regularly) and wine bars and art galleries. And if you're looking for some outdoor activities, Manzanita is home to some of the best beaches in Oregon. So what are you waiting for?
Tillamook Bay
If you're looking for a place to enjoy some scenic views, fishing, and boat rentals on the Oregon Coast, Tillamook Bay is a great spot to check out. The town of Tillamook is located right on the bay and is home to a famous cheese factory throughout the state. There are also plenty of other activities available in town, like hiking and crabbing.
If you're looking for something more laid-back, you can always book a fishing guide instead of renting a boat. Guides can be excellent for crabbing. And if you're in the mood for some sightseeing, be sure to check out Cape Lookout State Park. It's one of the most beautiful spots on the Oregon Coast, and it offers incredible views of Tillamook Bay, Cape Lookout Lighthouse, and the Pacific Ocean.
Pacific City/Cape Kiwanda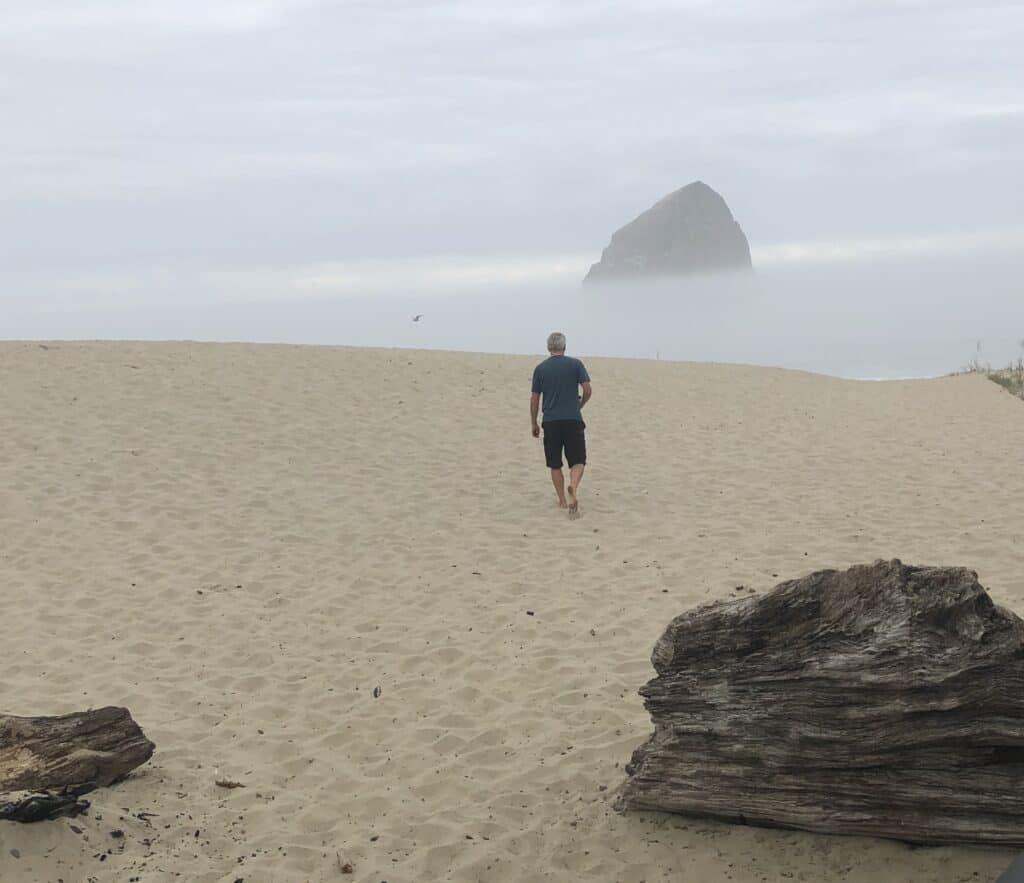 With its scenic views and abundance of outdoor recreation options, it's no wonder why Pacific City is a favorite among travelers.
The town itself is a fun place to visit, with art galleries, breweries with ocean views, and restaurants. But the real star of Pacific City is the sand dune. At over 500 feet high, it's one of the tallest sand dunes on the West Coast. You can climb to the top for some fantastic views of the coastline and the Pacific Ocean.
Nearby Cape Kiwanda is also worth a visit. You'll find trails, sea stacks, and lots of waves crashing against the shoreline. The Pacific City area is perfect for kite flying and watching fishing boats go by. So if you're looking for an incredible beach getaway, be sure to add Pacific City to your list!
While visiting Pacific City, don't miss getting a beer and bite to eat at Pelican Brewery, which offers fantastic outdoor dining options.
Yachats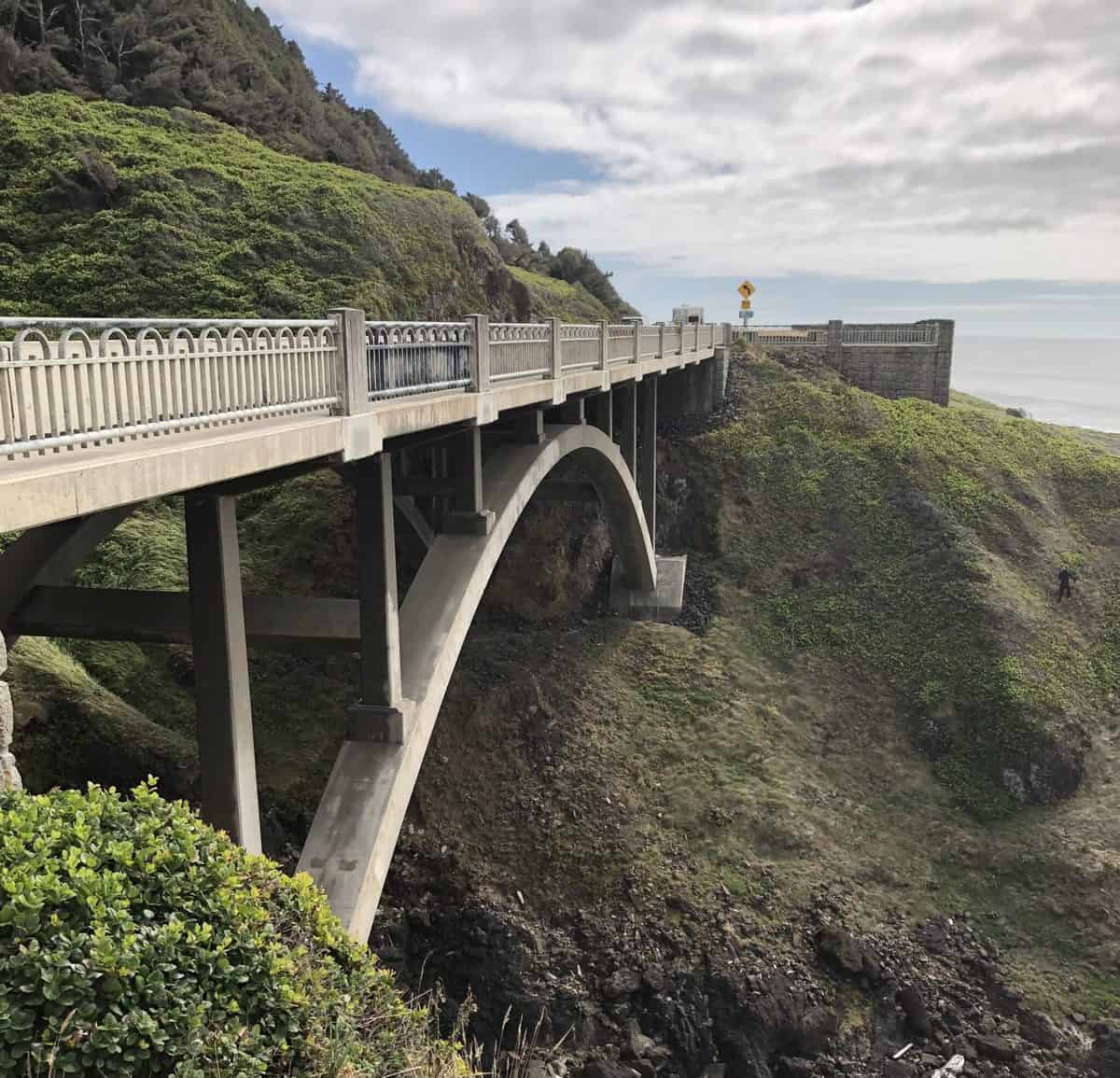 If you're looking for a charming coastal town to explore on your next trip to the Oregon coast, look no further than Yachats. This small town is located in the central coast region of the state and is known for its beautiful ocean views, coffee shops, restaurants, and outdoor recreation opportunities.
The town has boutique hotels overlooking the crashing waves and a large public park where you can hike, bike, or enjoy the local wildlife. While visiting, be sure to check out Cape Perpetua Scenic Area for a great south-facing view,
If you're looking for a charming coastal town with plenty of shops and galleries, Yachats is the place for you! This small town has a lot to offer visitors, including easy access to the Oregon Coast and some of the best views on the entire coast.
Waldport
Waldport is a quiet and relaxing town near plenty of parks, with views from forests to meadows to beaches. The town is home to cozy cottages worth checking out when passing through the area.
The Driftwood Beach State Recreation Site is a natural wonder, complete with a beach and driftwood. The Governor Patterson Memorial State Recreation Site has hiking trails, stunning ocean views, and wide, windswept beaches.
You can learn about the history of Waldport at the small but informative Waldport Heritage Museum. There are a few hotels and inns in Waldport that come at an affordable price. There are also plenty of RV parks and campgrounds along Route 101.
Bandon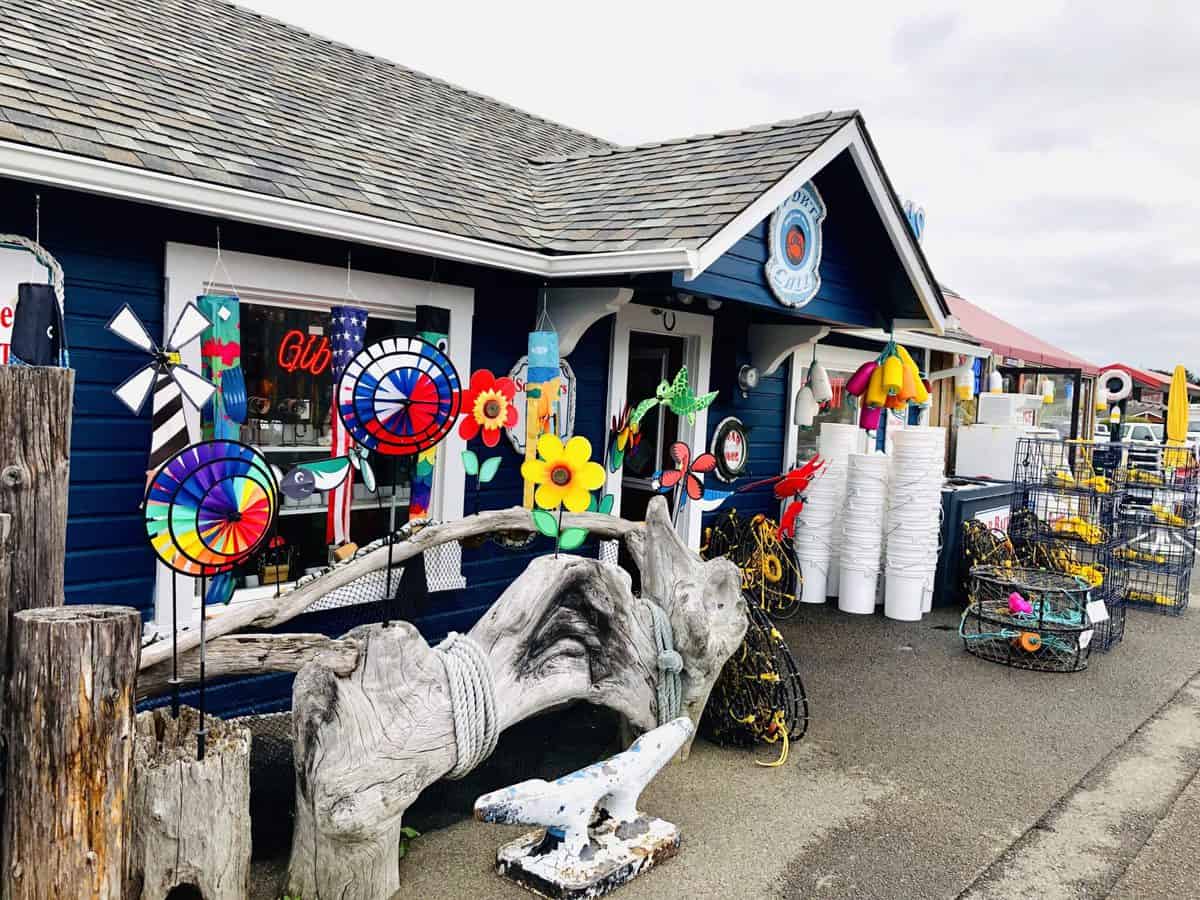 Bandon is a small coastal town on the Oregon coast. It's known for its quirky art scene, excellent seafood, and stunning beach. The best time to visit Bandon is in the summer when you have the best chance of warmer temperatures and sunny days.
You can walk the beach at Face Rock State Scenic Viewpoint while visiting Bandon. There are a few great dining options in Bandon, Oregon. Tony's Crab Shack and Bandon Fish Market are two of the best choices for seafood in town. Coastal Mist is an excellent choice for handmade chocolates in town. There aren't many hotels or vacation rentals in Bandon, but some gems are available on Airbnb and other sites with limited availability. Consider the Bandon Marina Inn or Umpqua Lighthouse State Park if you're looking for somewhere to stay overnight. Table Rock Hotel is well-located and has easy beach access.
Astoria
If you're looking for a charming town on the Oregon coast with plenty of activities to keep you busy, Astoria is a great choice. This historical city is located at the mouth of the Columbia River and offers stunning views of the water and cityscape. Astoria is also home to a diverse mix of cultures found throughout its streets, making it an interesting place to explore.
The Astoria Riverfront is a great place to start, as it offers an expansive view of the city. There are also many exciting attractions, such as Astoria Column.
The Astoria Riverfront Trolley is an easy and affordable way to get around, and it's definitely worth taking a ride on for the fantastic views alone. Be sure to check out the Columbia River Maritime Museum while you're in downtown Astoria–it's one of the coolest attractions in town. The Captain George Flavel Home Museum is also fascinating, providing guests with insight into the community's past and present-day life and its history.
The west side of Young's Bay in Astoria is home to some of the best camping spots on the Oregon coast. There are also plenty of natural attractions nearby, such as Fort Stevens State Park and Lewis & Clark National Historical Park. These parks add to the appeal of exploring this area, and they provide visitors with plenty to see and do.
If you're looking for some great places to eat, check out Local Heroes, Buoy Brewing, or Fort George Brewery & Public House.
Rockaway Beach
Rockaway Beach is a small coastal beach located in Tillamook County, Oregon. The town provides many activities for tourists to enjoy, including golf, hiking, and fishing. In addition, Rockaway Beach is one of the most popular destinations in Oregon for its seven miles of beautiful and quiet beaches with a sandy surface and shallow water for swimming or paddling. The perfect place to relax and escape the hustle and bustle of everyday life!
Rockaway Beach is a top-rated destination for tourists, and it offers a variety of different types of accommodations. Visitors can find villas, condos, houses, townhouses, and apartments that will fit their needs and budget.
Depoe Bay
The town of Depoe Bay, located in Lincoln County on the Central Oregon Coast, boasts one of the most impressive sea walls in the US. The massive wall runs along the length of the downtown area and allows shoppers and diners to enjoy uninterrupted views of the ocean.
Depot Bay is known as the whale watching capital of the Oregon Coast, every year, whales migrate to the warmer waters of the Pacific Ocean, and they usually pass by Depoe Bay. The town's prime location on the coast provides visitors with an excellent view of these gentle giants.
Depoe Bay is one of Oregon's most popular beach towns because of its long sandy beaches and clear waters. Visitors can enjoy swimming, boating, and fishing in the bay.
The area is a great place to visit if you're looking for somewhere to get away from the hustle and bustle of other coastal towns.
If you're looking to go out on a fishing tour, the area around Depoe Bay is your best bet – there are many fishing and whale watching tours available here.
Coos Bay
If you're looking for a great place to spend your Oregon vacation, consider the town of Coos Bay. This little port city has plenty to offer, including beach time and kite flying opportunities. The town is also known for its seafood-particularly twists on classic dishes. There's even a great market where you can explore what's available and pick up some fresh ingredients.
If you're looking to explore the outdoors in Oregon, Coos Bay and North Bend are your best bets. There are many state parks around Coos Bay, along with soft sand beaches and scenic hiking trails. Fishing is a popular activity near Coos Bay-North Bend due to the abundance of nearby fishing holes. In addition, there are three state parks located in Coos Bay that have a variety of activities, from hiking to beach-going and sunset watching.
Best Places Along Oregon Coast
In our opinion, our favorite places to stay along the Oregon Coast are Pacific City and Bandon Beach; We love the people, the vibe, and the area is beautiful. There are plenty of places to get fresh seafood in Bandon, and the art scene is quite fun. Pacific City offers spectacular views, and the sand dune and tourist vibe are top-notch.
We have been to Bandon Beach many times; we love it!
Get Out And Explore The Best Coastal Cities In Oregon
We hope this list of best Oregon beach towns will help you to plan your next vacation. The Oregon Coast is Beautiful and is something that we think everyone should experience