Colorado is a beautiful state full of amazing places to visit. The area has some of the best views with tons of outdoor activities to keep adventure lovers busy. In other words, the Centennial state knows how to throw a party when it comes to spectacular views and outdoor adventures.
Whether you are looking for some peace and quiet or an adrenaline-pumping adventure, you'll find plenty of options for you in the beautiful state of Colorado!
Are you looking for a vacation destination? Colorado is one of the most popular places to visit in the United States. It's a place where people can enjoy nature and explore outdoor activities, such as skiing or hiking. Whether you're on your way there now or thinking about it later, here are some of the best places to visit in Colorado.
Planning a Trip to Colorado
If you're just starting to plan your trip to Colorado, you're on the right path; congratulations, you're going to have an amazing time! The best part of visiting Colorado is that it's easy to get to from almost any state in the US.
Denver is served by 24 airlines, which offer direct non-stop service from 186 different cities, including 23 international destinations.
Colorado is a great place to explore because it offers natural beauty, history, culture, outdoor activities, and amazing cities with art galleries perfect for travelers who want to experience something new.
If you're looking for other adventures don't miss the best mountain views in Colorado.
Colorado Is Perfect For Outdoor Enthusiasts
Colorado has jaw-dropping mountains and great options for outdoor recreation like skiing at Vail or Aspen. You can also hike in Rocky Mountain National Park, bike through Boulder Canyon Trail System, or explore majestic rock formations along the Front Range.
Colorado National Parks and Monuments
Some states don't even have one national park, but the stunning state of Colorado has four. Each of the national parks is renowned for its beauty and recognized for its attractions.
You can stumble upon ancient cliff dwellings at Mesa Verde or the tallest sand dunes in the country at Great Sand Dunes. Tour through unmistakable canyons at Black Canyon of the Gunnison National Park and explore the unforgettable Rocky Mountain Mountain National Park in all their glory.
Where Should I go in Colorado For the First Time?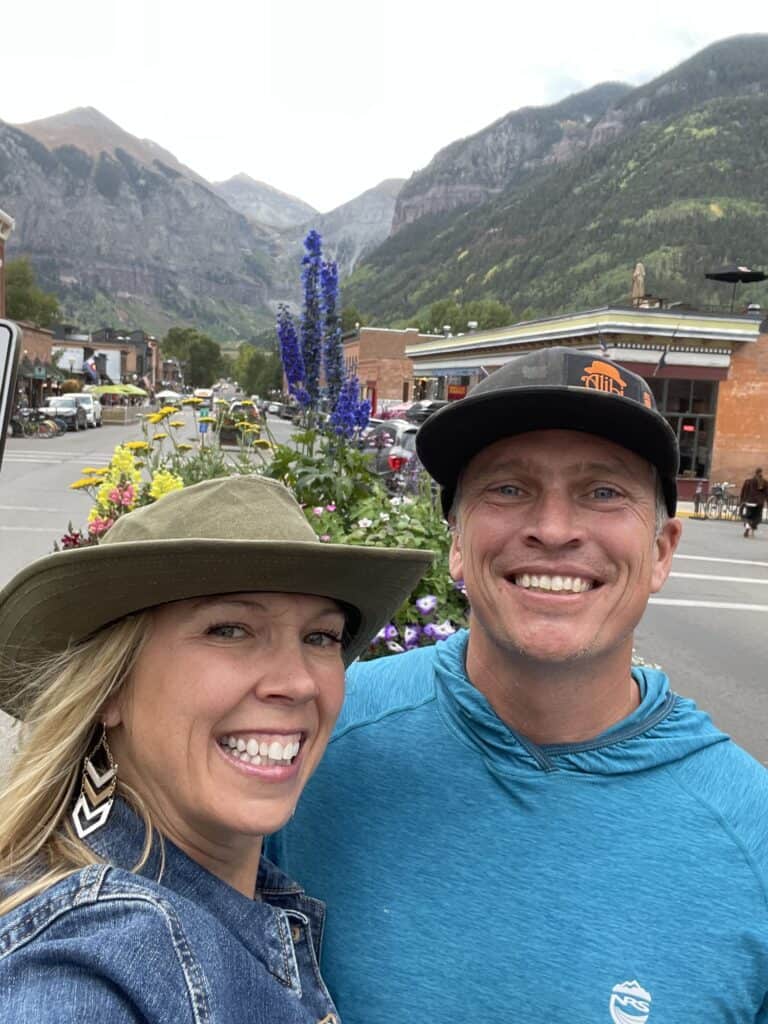 Colorado is a beautiful state with great things to offer for first-time travelers to the area. You'll find natural beauty, wildlife, cultural diversity, activities for everyone, and much more.
For those willing to travel away from the major cities, I'd recommend heading to Telluride for first-timers.
But be warned, Telluride is a trek from Denver, so if you're looking for something close to Denver, you can check out Rocky Mountain National Park/Estes Park or the Pikes Peak area.
Where Should You Go in Colorado This Summer?
If you're looking for an upscale adventure Vail is a great place to visit during the summers in Colorado. There are great hiking trails and plenty of things to do, like biking, golfing, fishing, zip-lining, or playing on the bungee trampoline.
You can also take advantage of the Vail Mountain Gondola, which offers views of the entire valley.
Looking for Something Less Touristy or Less Expensive?
If you're looking for what to do in Colorado that's less mainstream, consider visiting SW Colorado. SW Colorado is my absolute favorite area. I'd recommend going to Crested Butte (for out-of-this-world mountain biking) or Ouray and Silverton for incredible hiking opportunities.
Where Should I go in Colorado in the Winter?
Colorado is home to many attractions and places worthy of visiting in the winter. Colorado's most famous attractions are skiing and snowboarding during the snowy months. There are also a lot of cities that offer plenty of winter activities year-round. The most popular places for winter sports in Colorado are Vail, Breckenridge, and Aspen.
What is the Number One Attraction in Colorado?
With 300 days of sunshine the number one attraction in Colorado is anything outdoors. You can do so many things throughout the year, including hiking, biking, camping, fishing and skiing, and boarding.
If you are thinking about visiting Colorado soon, look at these great ideas below for where to go!
Best Places To Visit in Colorado
Great Sand Dunes National Park
Did you know that the tallest sand dunes in the United States are located in Colorado? Imagine a sea of towering dunes backed by some of the world's most remarkable mountains, and you'll have enough reason to visit this spectacular national park.
The fact that the Great Sand Dunes is designated as a Dark Sky Territory adds to its appeal. This means there is almost no light pollution in the area, making it an excellent location to observe the Milky Way during the night.
Breckenridge
Breckenridge, dubbed one of the most spectacular alpine towns in Colorado, is recognized as one of the best ski resorts in the United States.
Even if you choose to visit Breckenridge during the spring, summer, or fall, you'll find plenty of things to keep you busy in this outdoorsy community.
Breckenridge has almost 300 days of sunshine a year, making it an ideal location for outdoor enthusiasts to white water raft, paddleboard, and partake in numerous other exciting things like mountain biking.
Winter visitors to Breckenridge will enjoy world-class skiing and a wide range of winter sports operations held at the mountain.
If you're into checking out the downtown vibe, you'll be pleasantly surprised. The downtown area of Breckenridge offers visitors a wide variety of restaurants, bars, and shops to explore.
Telluride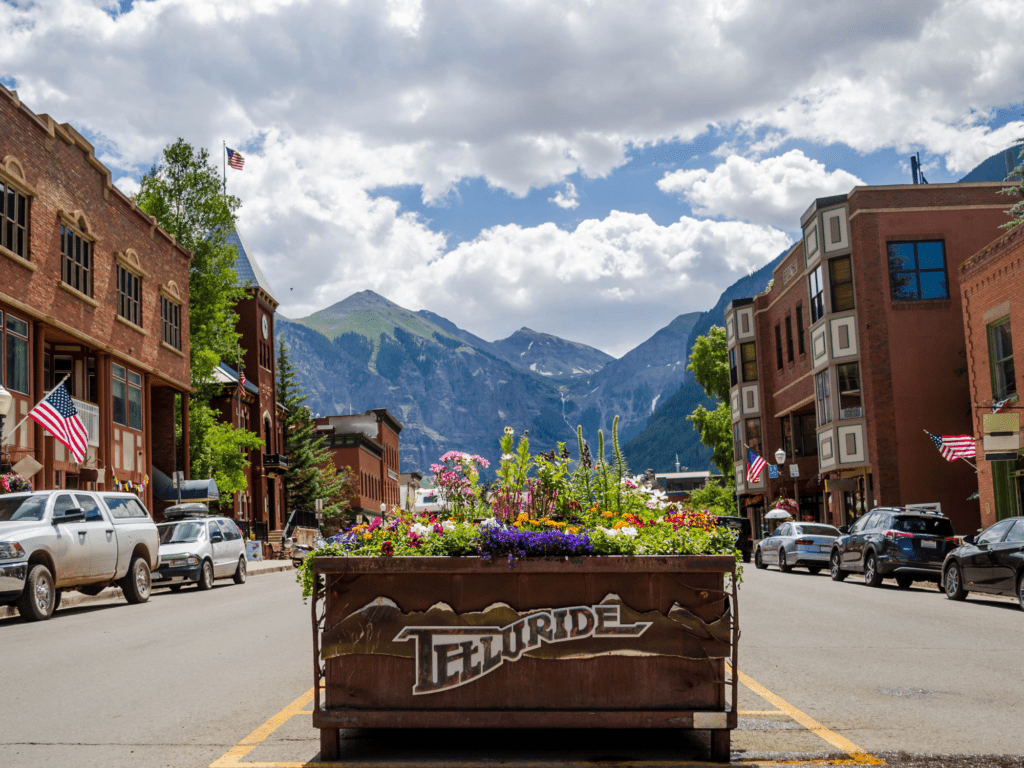 Telluride is one of the most attractive alpine towns in Colorado; with a stunning backdrop of the San Juan Mountains off in the distance, it's one of my favorites. Telluride offers world-class skiing and other snow activities during the winter season, but it also has a lot to offer all year!
The Telluride Via Ferrata is one of the most thrilling adventures in Colorado, where you will get to cross perilous cliff ledges and see some of the state's most spectacular views. If this sounds too daring for you, Telluride offers a variety of epic (and considerably less hazardous) hikes, including the legendary Bridal Veil Falls trek, which will allow you to see a 265-foot tall waterfall!
If you're looking for something that will test your limits and get your adrenaline pumping Telluride has a Via Ferrata over towards Bridal Veil falls. We did the Via Ferrata in Telluride and absolutely loved it you can read more about our experience here.
Emerald Lake
Emerald Lake is perhaps the most beautiful of Colorado's alpine lakes, and it might just be the mecca for all things Colorado.
Emerald Lake is located in the magnificent Rocky Mountain National Park, which means getting there entails a bit of hiking. However, the trail is well-defined and not particularly difficult, so you don't have to be in tip-top shape for this one! Plus, you'll see beautiful waterfalls, valleys, and stunning mountain vistas along the way.
Mesa Verde National Park
Although Colorado is recognized for its gorgeous mountains and world-class winter sports, Mesa Verde National Park demonstrates that the state has a lot more to offer.
Mesa Verde is the best location to learn about Colorado's rich indigenous history.
Thousands of years ago, the ancestors of today's Pueblo people constructed a massive dwelling structure on Mesa Verde's cliffs. Although no one knows for sure how or why this civilization fell, you can see the well-preserved ruins they left behind and paint a vivid picture of their lifestyle.
Million Dollar Highway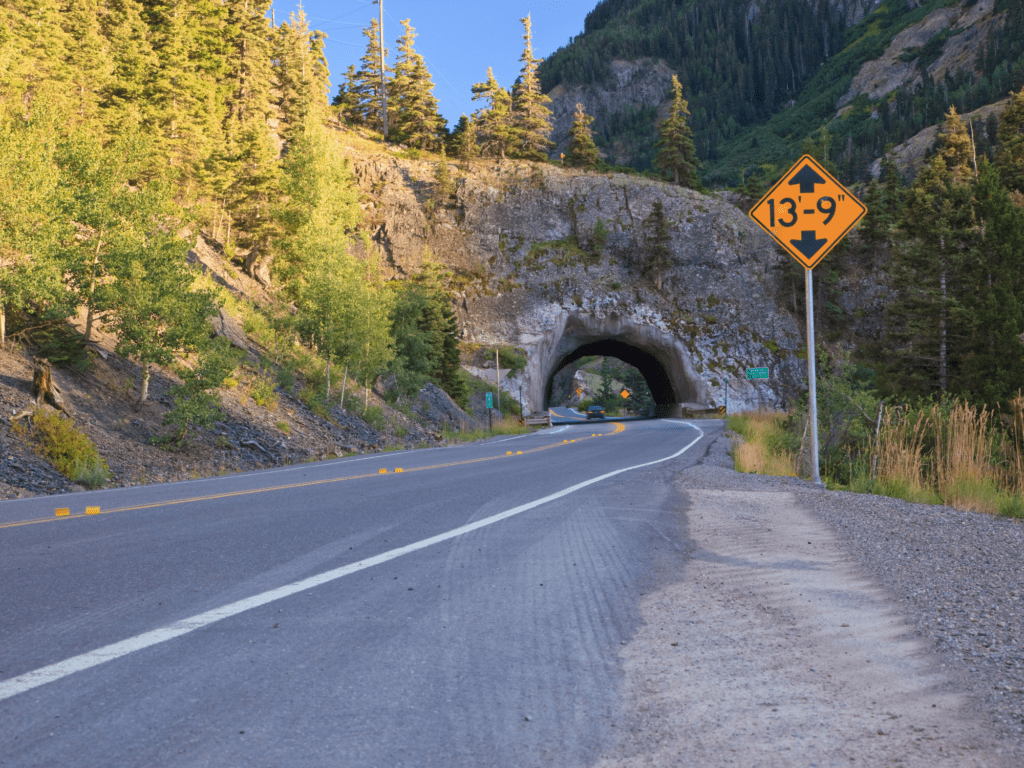 Even though it isn't a destination in and of itself, Colorado's Million Dollar Highway had to be included since, well, it's stunning! The Million Dollar Highway is part of the San Juan Skyway drive and offers some of the state's most spectacular vistas. The
The Million Dollar Highway is the stretch between Silverton and Ouray and is a bucket list adventure you shouldn't miss. The drive between Ouray and Silverton is less than an hour. Still, if you have more time, I highly recommend driving further along the San Juan Skyway drive, where you'll see beautiful places like Durango Telluride, Placerville, and Ridgeway.
Silverton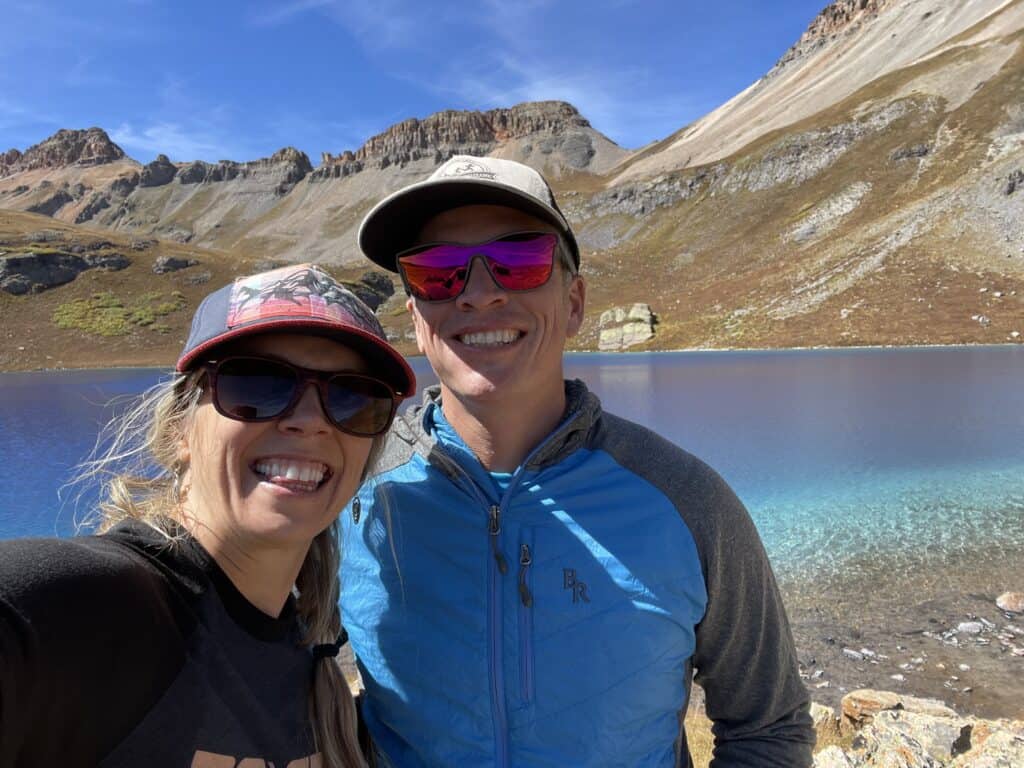 Silverton is a small town in SW Colorado surrounded by spectacular scenery and many areas to explore. Its incredible views and proximity to great attractions like Telluride and San Juan National Forest have popularized this area.
Silverton is home to the famous Durango & Silverton Narrow Gauge Train, which provides access to some of the most beautiful areas in all of North America.
If you are interested in exploring the region, Silverton is a great place to start.
Pagosa Springs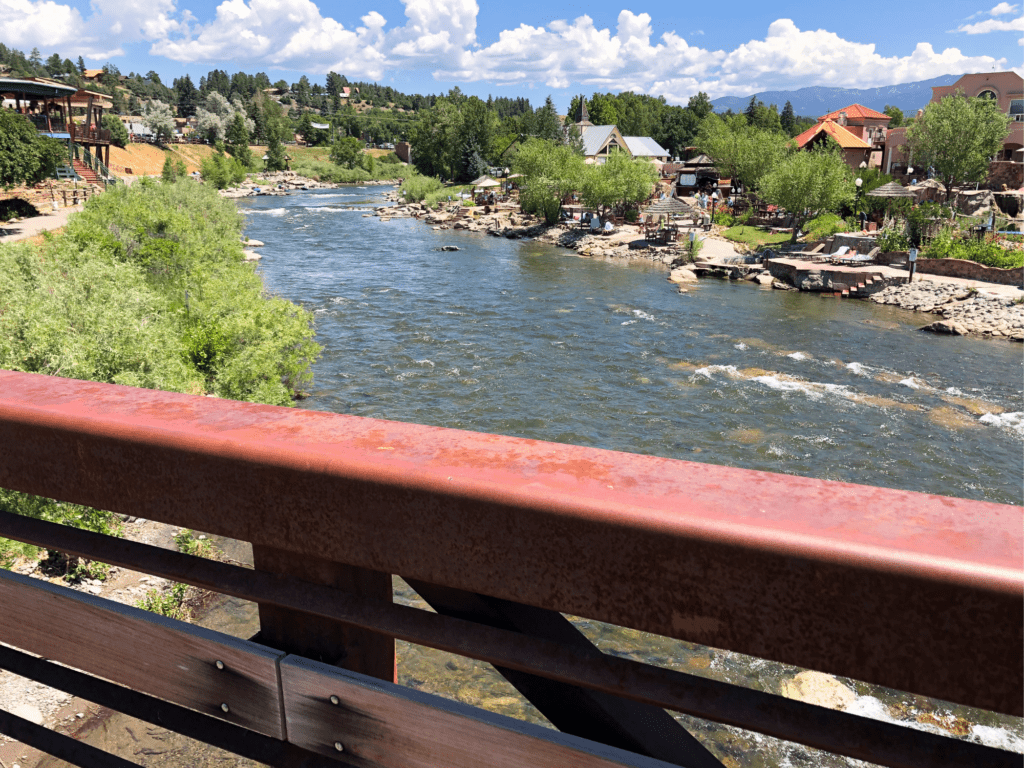 Pagosa Springs is a small town in southwestern Colorado near Durango and Silverton, famous for being the world's deepest geothermal hot spring.
It has been dubbed "healing waters" because it's home to mineral-rich waters, which have helped many people with their health issues. There are several natural springs and hot tubs that bring life back into your body as you soak in them!
It's also an excellent place for outdoor activities, like camping or hiking. You can find some beautiful scenic views from the top of Pagosa Peak, and if you're up for a challenge, you can hike to its peak!
Ouray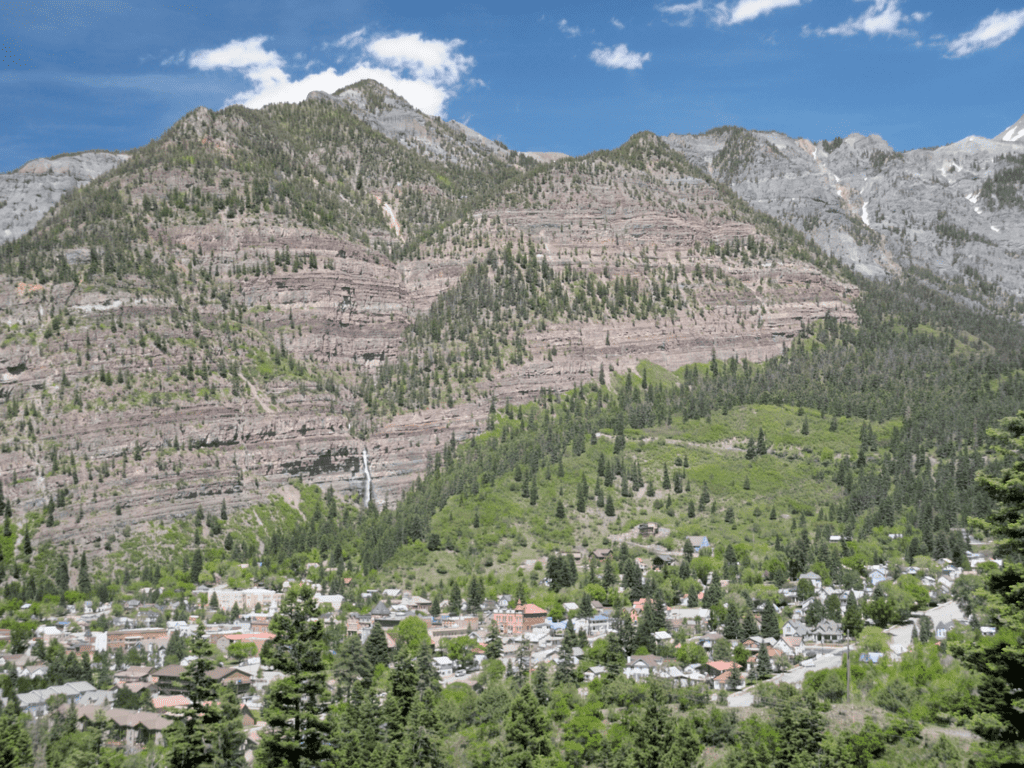 Ouray is a town in the San Juan Mountains of southwestern Colorado. This quaint town is considered one of the most beautiful towns in America. It's surrounded by towering mountains, tons of natural hot springs, and a main street that offers tons of old-fashioned charm.
Aside from the beautiful landscapes, Ouray has a lot of other things to offer. There are hiking trails perfect for those who love to get their sweat on outdoors or simply want some time outside. You can even explore natural landmarks like hot springs and waterfalls while you're here!
Ouray is a fantastic place with much more than just views; it's got everything you could ever ask for when traveling around Colorado!
Garden of the Gods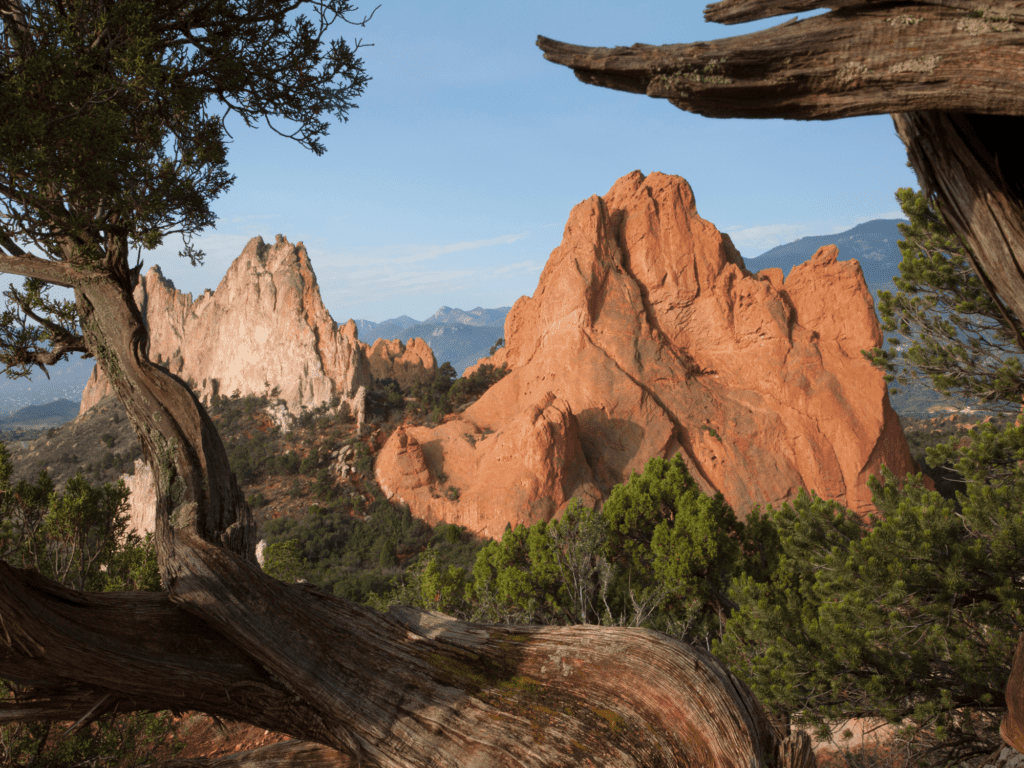 Garden of the Gods is a park in Colorado with beautiful rock formations and cliffs. Visitors can take a couple of tours, including walking trails tours through the park and boating on the Arkansas River.
The Garden of the Gods also offers unique attractions like an amphitheater for concerts, scenic overlooks that provide spectacular views of Denver below, and various museums showcasing artworks from all over America.
Garden of the Gods is a sight in Colorado with majestic sandstone formations. It is 90 minutes from Denver, making it an ideal destination for those wanting to explore this state while remaining close enough to their home base.
Estes Park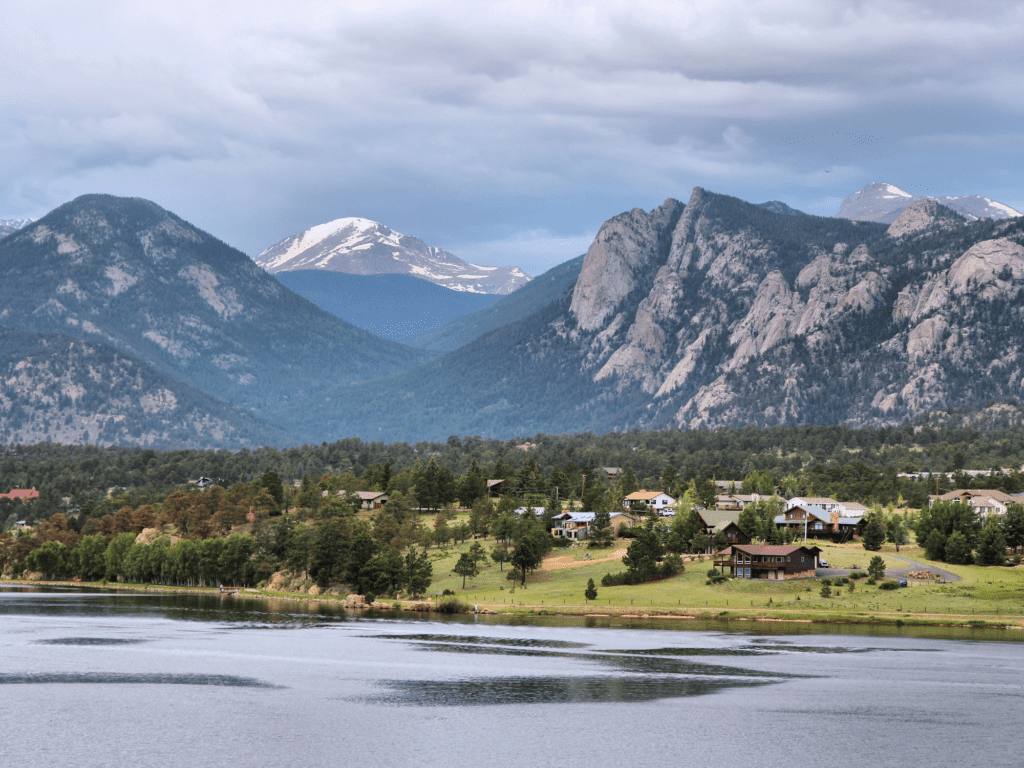 Just 90 minutes from Denver, Estes Park is consistently ranked as one of Colorado's best places to visit.
The breathtakingly beautiful mountain town is known as "the basecamp to Rocky Mountain National Park" and is on the National Register of Historic Places.
Estes Park is known for its stunning mountains, free-roaming wildlife, and outdoor activities.
The area is family-friendly and is one of Colorado's most visited scenic locations. It's the ideal location to unwind and enjoy the nature around you.
Pikes Peak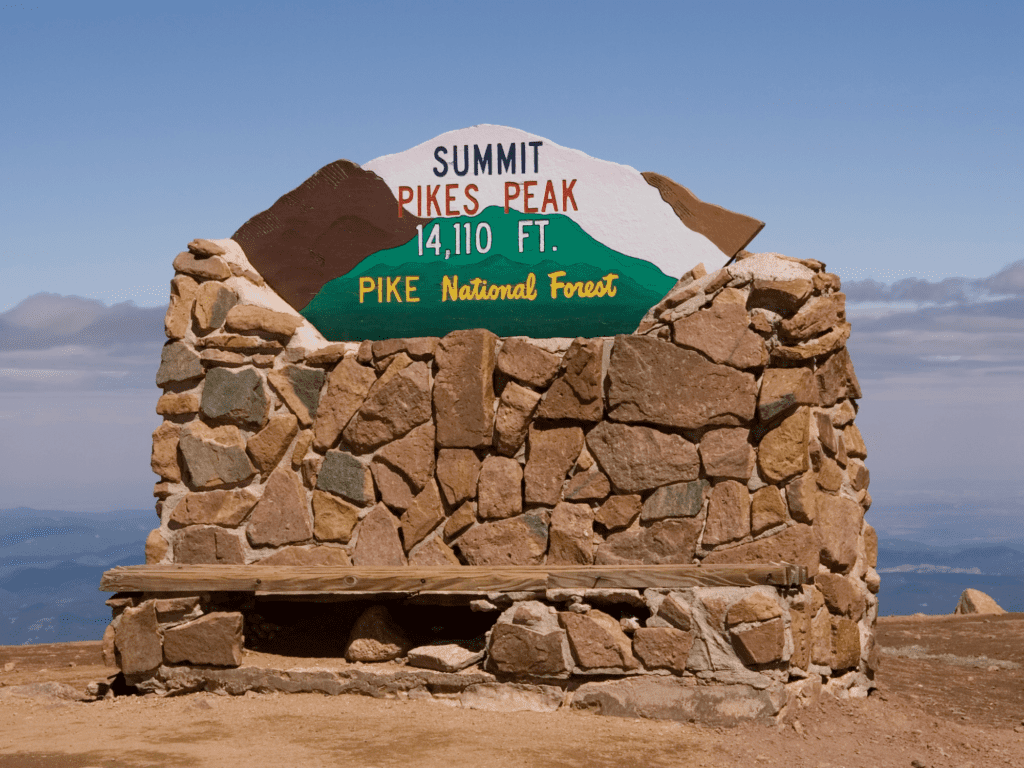 Pikes Peak is the highest point in Colorado and one of the most popular places. It's located at 14,115 feet in elevation and has a snow-capped peak.
Pikes Peak is a mountain named after Zebulon Pike, who explored it in 1806. It's located just outside Colorado Springs and can be seen from the city.
It offers some of the best places to explore; there are hiking trails as well as panoramic vistas where you'll feel like you're standing on top of the world.
The Pikes Peak Cog Railway is fun to see the beautiful views from atop this peak. The train costs $34 for adults or $24 for children ages 3-11, but it's worth every penny!
Palisade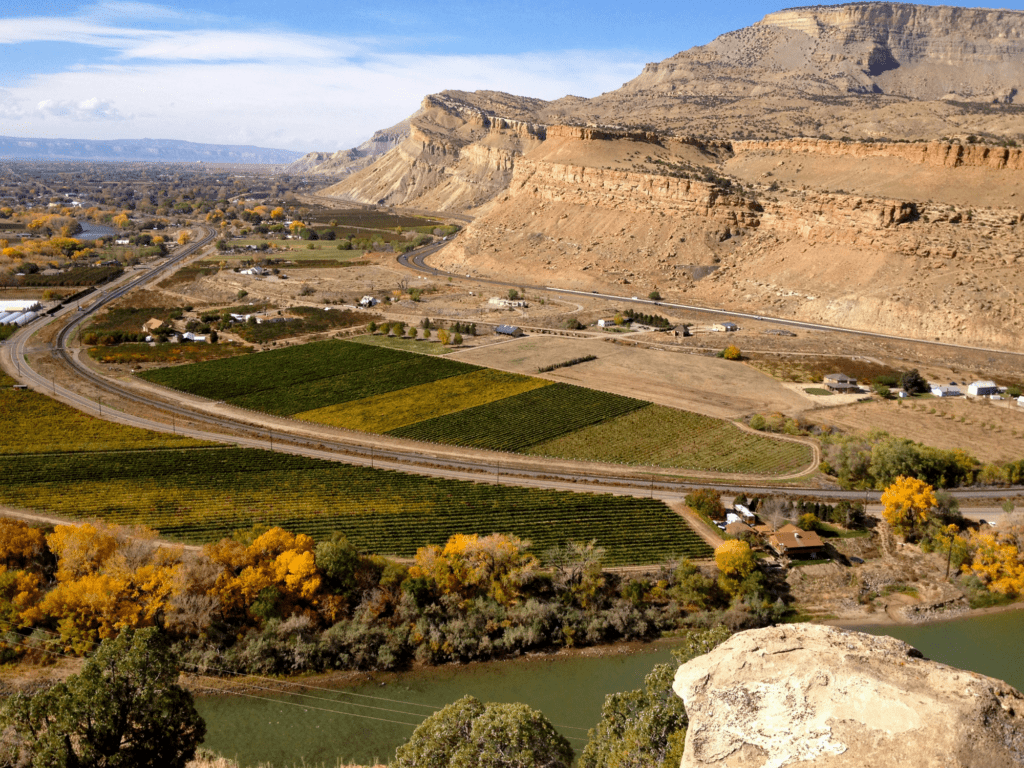 Palisade is famous for a variety of reasons, but perhaps its most notable claim to fame is its delicious peaches and produce. The town, which has been part of the state since 1877, was initially founded by pioneers who were looking for loamy soil that could grow crops during the summertime. Today Palisade boasts an annual peach festival in honor of this agricultural success story.
Palisade is a wine country located in Colorado that offers delicious peaches and produce. The grapevines are one of the main attractions here, dubbed "The Peach Bowl ." It also has many other fun activities such as hiking or biking trails, farm markets, local restaurants serving traditional American fares like burgers and barbecue sauce.
Palisade is one of the best places to visit in Colorado because it provides a 10-mile bike trail and mountain bike trail. People who enjoy biking can travel on these trails, which are both wide enough for two people to ride side by side.
People visiting Palisade must explore its many hiking routes and take advantage of the beautiful scenery that surrounds this area while they're there.
Winter Park, CO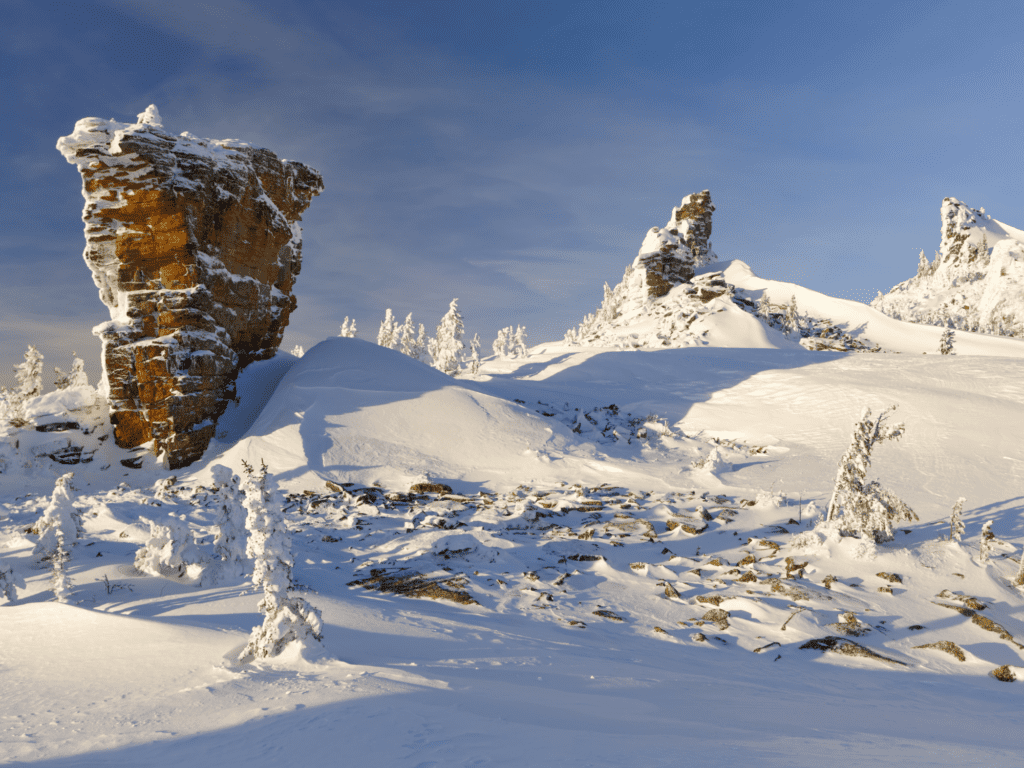 The ski town of Winter Park (Colorados oldest ski resort) is home to more Olympic skiers than any other town in North America. It's also the site of the Winter Park Resort, which includes a variety of restaurants and bars for visitors to enjoy. You'll find plenty of shops and boutiques throughout the city as well as fantastic mountain views.
Winter Park offers an abundance of activities for all ages, including skiing, snowboarding, hiking, biking, sightseeing around beautiful Lake Dillon or just relaxing at one of the many charming hotels.
Crested Butte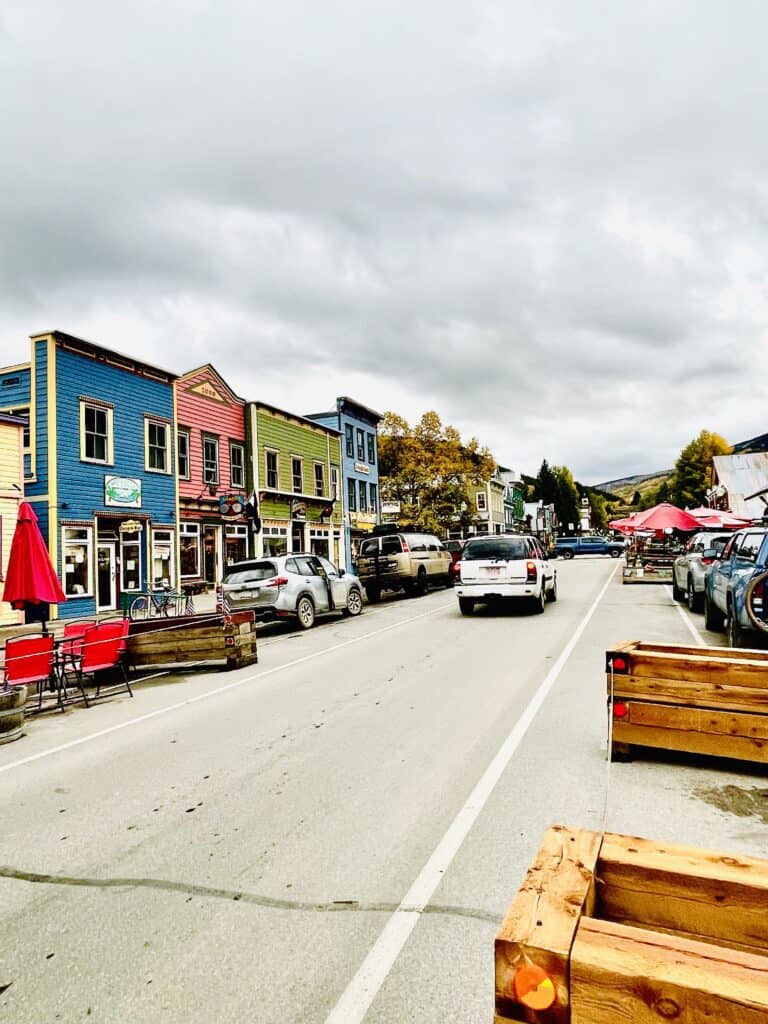 Crested Butte is a mountain town in the heart of Colorado known for its beautiful scenery, wildflowers, hiking and biking trails, and hot springs.
It's also home to the famous Crested Butte Mountain Resort, rated as one of the top ski resorts.
Crested Butte has been named one of Colorado's best places to visit.
It has excellent restaurants, an active arts scene, and an adorable downtown area. Its natural beauty is quite spectacular with its elevation at around 10,000 feet above sea level; it comes alive during winter when snow covers everything in sight!
This fantastic place to visit in Colorado is an excellent spot for winter sports. After you've experienced skiing and snowboarding, take on some of its many cross-country ski trails. If you're looking for an adventurous trip outside of your comfort zone, this could be just what you need!
Besides, there are also plenty of places to visit in Crested Butte. One such place is the cross-country ski trails that have been made around town for mountain bikers and hikers alike. It's a great spot to get some fresh air while you're on your way up into the mountains!
Scenic Maroon Bells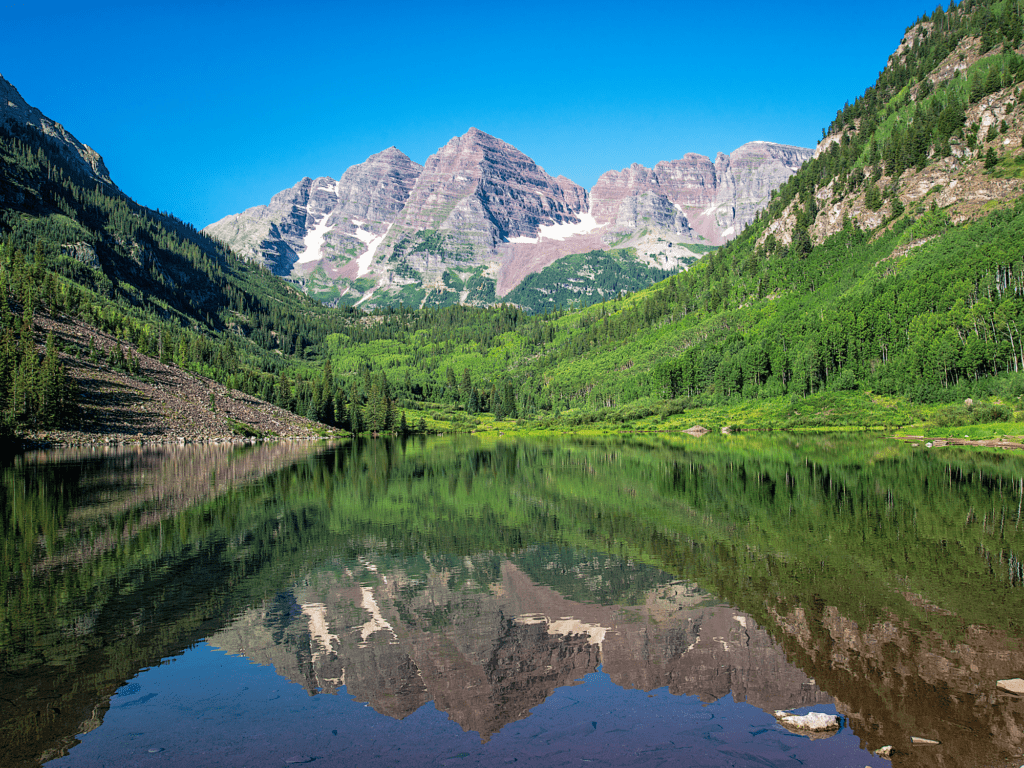 The Maroon Bells are an iconic destination known for its scenic views. They are located within the front range and Elk mountains. And offer a panoramic view of the Gore Range, Elk Mountains, and Taylor Fork Valley.
The best way to see them is by hiking up close.
The Maroon Bells Scenic Loop is an example of a beautiful location offering breathtaking views while staying relatively close to home.
Trek through the mountains or camp on top of the peaks for some time away from your everyday life!
Steamboat Springs, Colorado
Located in northeastern Colorado, Steamboat Springs is a resort town full of winter activities and experiences.
In the summertime, you can enjoy outdoor recreation such as hiking and biking with some of the best views in the country.
For decades, the town has been home to well-known ski areas, including Winter Park Resort and Arapahoe Basin Ski Area.
Steamboat Springs is known for its natural beauty with abundant wildlife, including elk and moose. It's a popular destination for people of all ages because there are plenty of slopes, so everyone has an option. The ski resort boasts over 150 miles of skiable terrain, and the town offers many family-friendly activities such as tours to historic mining towns in nearby Routt County.
Steamboat Springs, Colorado, is one of the top places to visit in Colorado, and the best part is the locals are extremely friendly!
Get Out and Explore
I hope this list of unique places in Colorado helps you plan your next excursion! Even though it would be nearly impossible to describe all the lovely locations where this beautiful state is located, these 17 locations capture a good cross-section of what the Centennial State has to offer.