Idaho is a state with jaw-dropping scenery and a fantastic variety of natural beauty. We promise that your time spent exploring Idaho will be memorable, thanks to its endless options for activities, things to see, and attractions to visit.
Tourist Attractions in Idaho
Idaho has it all when it comes to the outdoors. People enjoy hiking, biking, and floating or kayaking down the river in the summer. There's also a lot to do in winter, such as downhill skiing, snowmobiling, cross-country skiing, and ice fishing. If you're looking for something a bit more mellow, there are plenty of museums, parks, and historical sites to visit too.
Idaho Travel Guide – Best Places To See
Idaho has a lot of different cities and towns, each with its own unique history. Some of the best places in Idaho include Boise, Ketchum, Coeur d'Alene, Sandpoint, McCall, and Sun Valley.
If you're looking for a short trip or want to see more than just major cities, consider visiting one of the smaller towns like Wallace or Stanley.
Best Time To Visit Idaho
Personally, I believe the best time to visit Idaho is during the summer because I really enjoy the dry, hot weather. However, I'd suggest picking one of the other three seasons for those who don't want hot, dry temps ranging from the upper 80s to '90s.
Best Things To Do in Idaho
Alright, let's get to it and let you in on some of the best things to do in Idaho.
Twin Falls and Shoshone Falls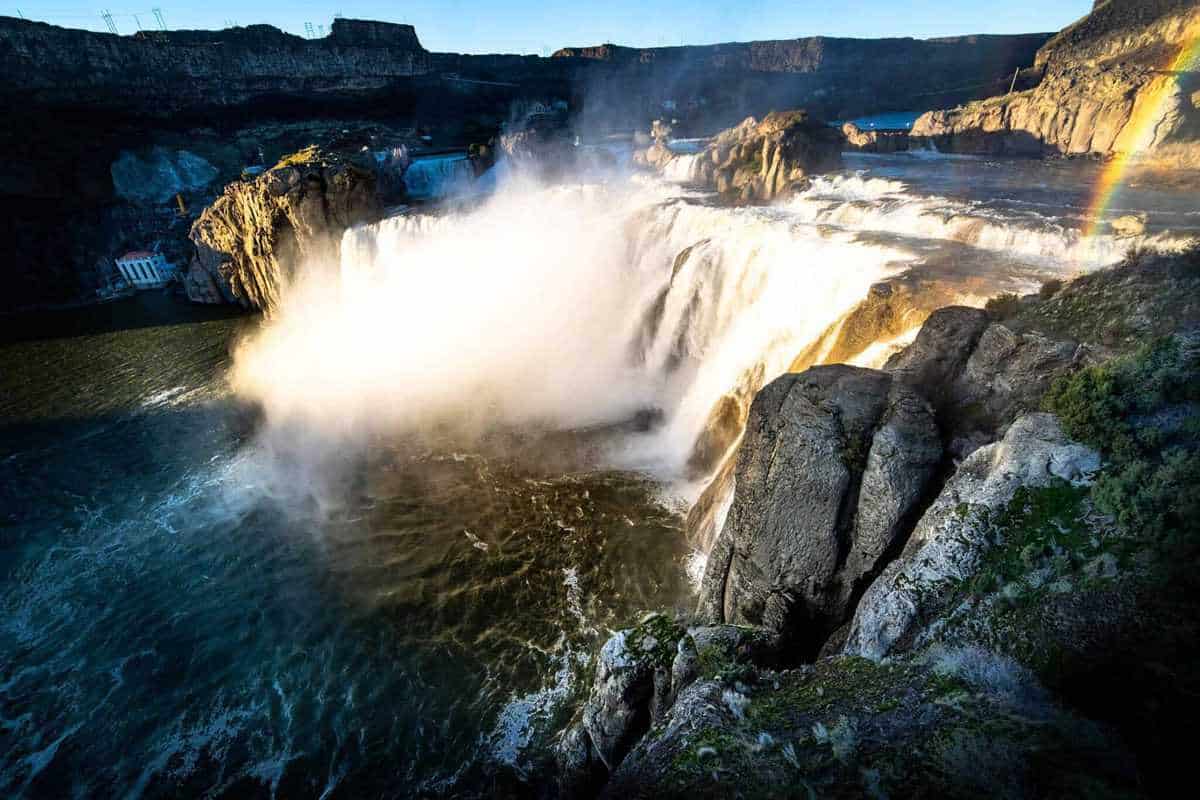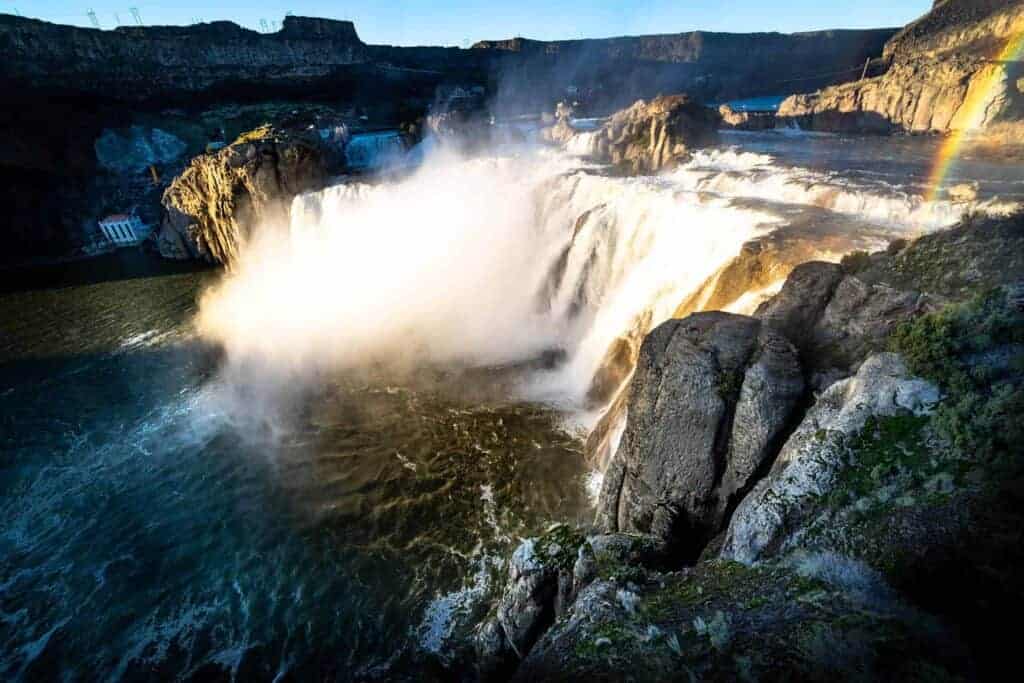 The most popular thing to do in Twin Falls is to visit Shoshone Falls, but there's a lot more to see in this growing city than just the falls.
The Snake River Canyon Trail offers a spectacular view of Twin Falls and the natural beauty that surrounds it. The path is 14 miles long, follows the Snake River, and leads walkers and runners by the infamous falls.
If you're looking for something a bit more active, there's plenty of hiking, biking, fishing, SUP'n, and boating to do too.
Twin Falls is a town that people flock to for BASE jumping (if you've never heard of it, you can learn more here), so if you're up for this daring adventure, Twin Falls is your place.
RELATED: Don't Miss all of our favorite things to do in Twin Falls you can read about it here
Driggs
Driggs is a beautiful town located in eastern Idaho that is quickly becoming a popular destination for tourists. The town is only about 25 miles from Jackson Hole, Wyoming, and offers plenty of activities for visitors.
Visitors can go backpacking, fishing, and rafting on the Teton River, and if you're looking for a place to relax and take in some beautiful scenery, Driggs is the perfect destination.
Driggs is popular during the summer and the winter; the proximity to Grand Targhee Resort makes it a popular destination for skiers and snowboarders.
If you want to see the Grand Tetons in all their glory, the Idaho side provides unforgettable views of the beautiful mountains in a friendly and unpretentious atmosphere.
Sandpoint Idaho
Sandpoint is a northern Idaho town that feels almost beach-like. Sandpoint has unique waterfront shops, restaurants, and a beautiful lake.
In Sandpoint, there are plenty of activities to keep you busy. With 111 miles of shoreline and a wealth of outdoor adventures, it's the perfect spot to spend a day. If you're looking for hiking and biking trails, there are plenty of those too.
Pro Tip: Don't miss Utara Brewing in Sandpoint for some great beer and AMAZING Indian Food!
Lava Hot Springs
Lava Hot Springs is a geothermal water paradise located in southeastern Idaho. The highlight of Lava Hot Springs is the natural springs heated by the lava ground. This area is a popular tourist destination because of its therapeutic effects on the skin, mind, and body.
If you're looking for a fun place to visit in Idaho, look no further than Lava Hot Springs. This water paradise has several different pools and hot springs, making it the perfect destination for an evening soak.
In addition, the Olympic Swimming Complex offers winding slides, indoor and outdoor pools, six-story high-speed slides, and a kids' cove that will keep the whole family entertained.
Coeur d'Alene
Coeur d'Alene is a beautiful city in northern Idaho. The city is located on the shore of the famous Lake Coeur d'Alene, named after a Native American tribe. Downtown you'll find many art galleries, shops, and yummy restaurants. I recommend heading to Jimmy's Round the Corner for their famous Guy Fieri approved pecan roll.
The lake and surrounding area have been developed into some of the most beautiful resort areas in the United States. You'll find a wide array of water-based activities, including lake cruises and sailing as well as whitewater rafting, kayaking, etc.
People enjoy walking along the lakefront and taking in the view. Be sure to take some time to stop at the beach for a picnic and watch the boats cruise by.
Craters of the Moon National Monument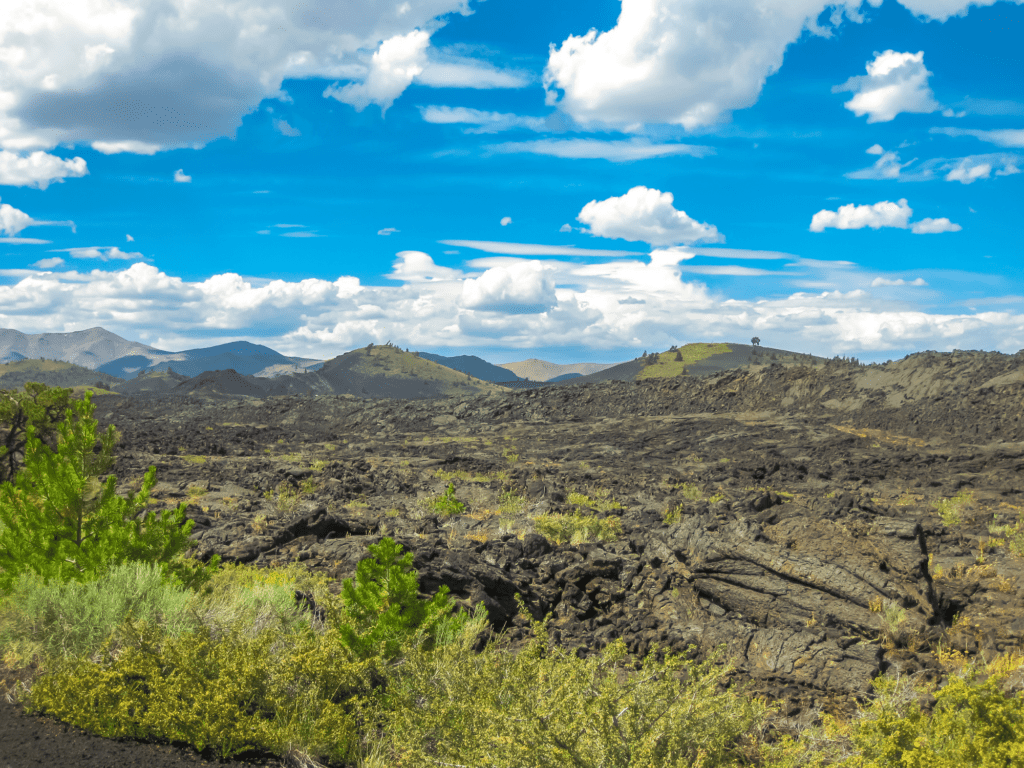 The Craters of the Moon National Monument is a fascinating place to visit. The area originated from lava flows, and the landscape changes from desert to black hardened rock of the lava fields as you drive through it.
The displays in the visitor center are very informative and teach about the lava flows that formed this region. Additionally, Craters of the Moon takes education a step further than most national monuments by providing interactive exhibits and Ranger-led programs.
If you're looking for another fantastic adventure not far away. In that case, Yellowstone National Park- home to Old Faithful and other geysers- is only about an hour away from the Craters of the Moon National Monument.
Boise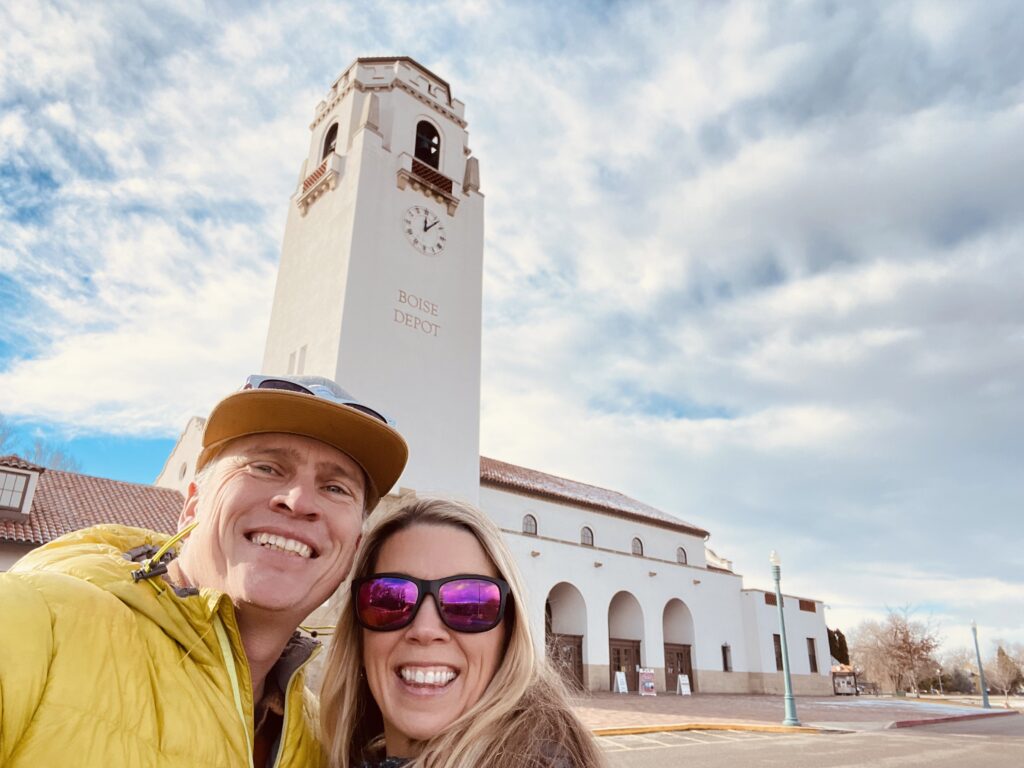 Boise is a great place to visit if you're looking for outdoor activities and a great city to explore. The city has plenty of parks, biking and hiking trails, and trendy areas to shop, get a bite to eat, and something to drink.
Residents and visitors of Boise will be happy to know that the city has a wealth of dog-friendly breweries and restaurants. In fact, many businesses in Boise have designated areas where pets are allowed, so you can enjoy a meal or drink with your furry friend by your side.
If you're looking for a great ski area, Bogus Basin is just 30 miles outside of town and perfect for a day trip.
You can also find great cultural attractions in Boise. The Basque people began migrating to the Boise area in the 1800s, and their culture significantly influenced the city.
Today, you can visit a traditional Basque dinner, go to a Basque market, or visit a museum dedicated to the culture.
RELATED: Don't Miss all of our favorite attractions in Boise you can read more about them here
McCall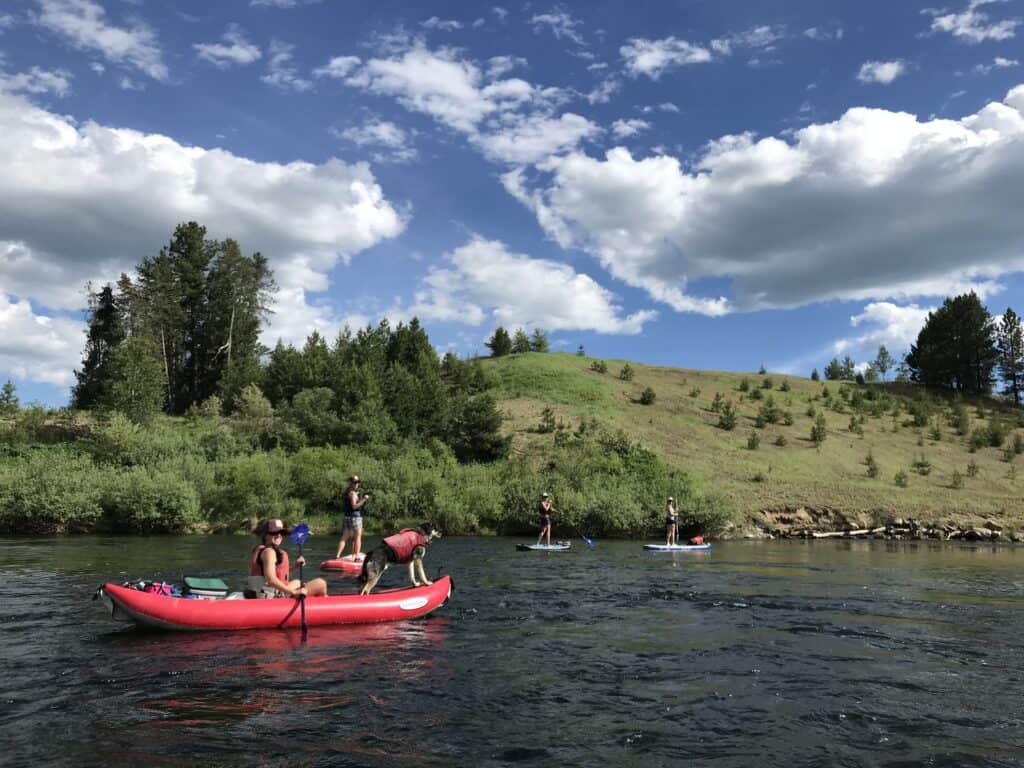 McCall is our favorite! We lived in McCall for 20 years and still spend a TON of time in the area. McCall is a laid-back mountain town with a "home town" resort and a buzzing downtown.
There are many outdoor activities, including water sports and fishing, hiking at Box Lake, and skiing at Brundage Mountain.
My favorite hike is Boulder Lake, which starts relatively easy and gets more challenging as you make your way towards the lake. The scenery is beautiful, and you'll hike along granite boulders and trees.
If you decide to spend the night in McCall, I recommend checking out Shore Lodge for great food and accommodations on the lake (Yes, it's more expensive than most places).
Idaho is great for dipping in hot springs if you haven't figured it out already. If you're looking for a good one, take the short drive to Gold Fork Hot Springs for the perfect hot springs experience – only $10 to get in!
Bruneau Dunes State Park
The Bruneau Dunes State Park is a beautiful park located in southern Idaho. It is home to North America's tallest freestanding sand dunes, which reach heights of over 470 feet. The park also offers plenty of other activities, including camping, fishing, hiking, bird watching, sandboarding, and gazing at the stars in the park's observatory.
The Bruneau Dunes State Park was designed with the intention to preserve the unique landscape formations and provide public recreation.
In addition to the activities mentioned, visitors can also explore the area around the sand dune. The Bruneau Dunes State Park has a visitor center, observatory, and campgrounds. There are also various other places to visit in Idaho, making it an excellent destination for tourists.
Stanley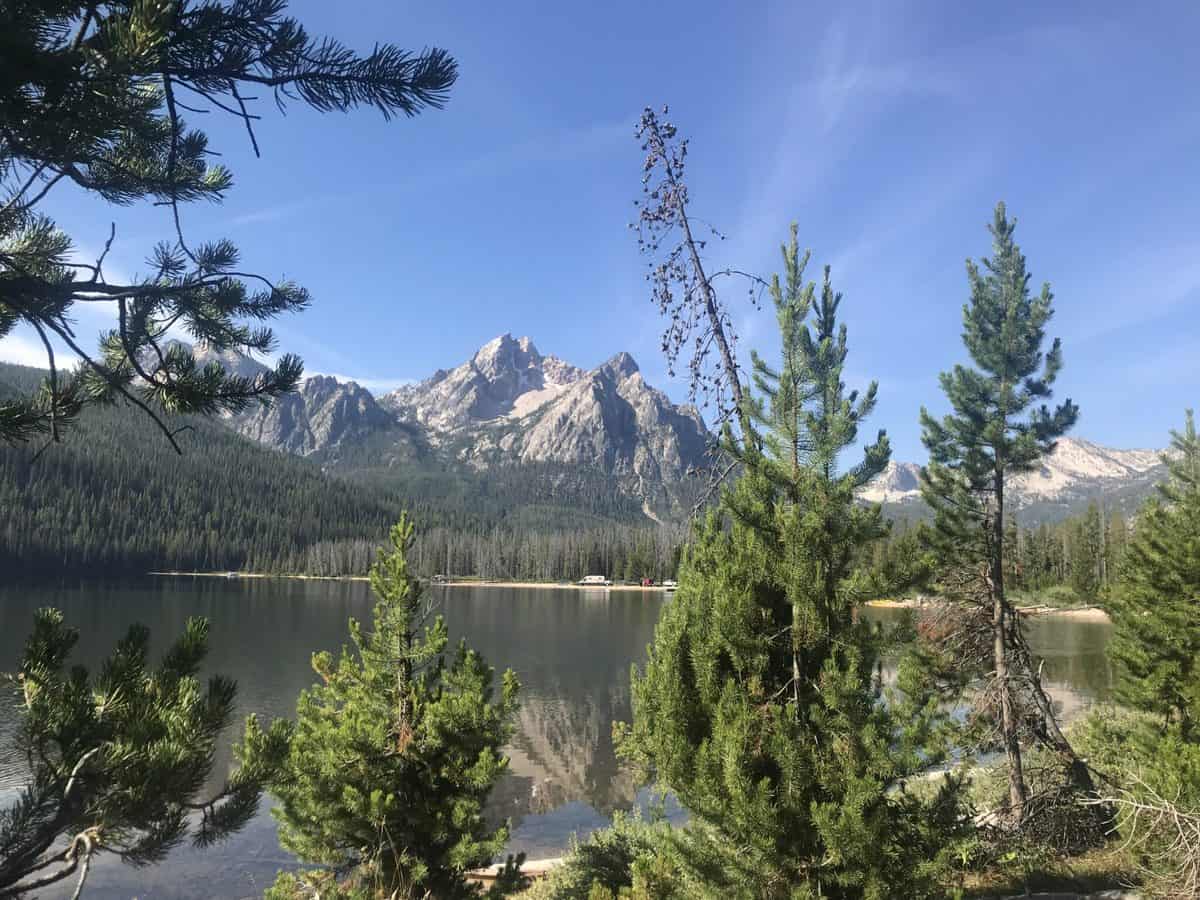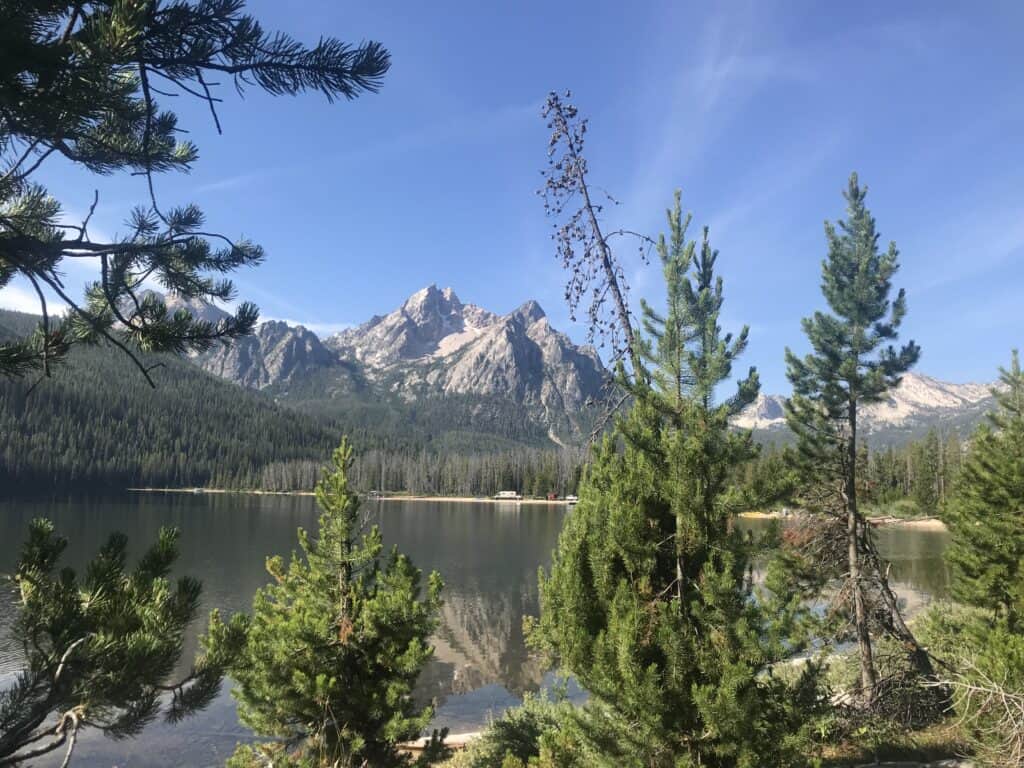 Stanley is a beautiful place that captures your attention with its deep blue waters surrounded by jagged mountain peaks and a small-town vibe. There are tons of outdoor adventures, including hiking and mountain biking, in the summer and backcountry skiing and snowmobiling in the winter.
Don't miss a dip in Redfish or Stanley Lake during the summer after a day full of hiking or biking.
A handful of easily accessible hot springs are a real treat to all those who visit during the winter.
The town of Stanley is tiny but fun, so save some time to explore!
Thousand Springs State Park — Hagerman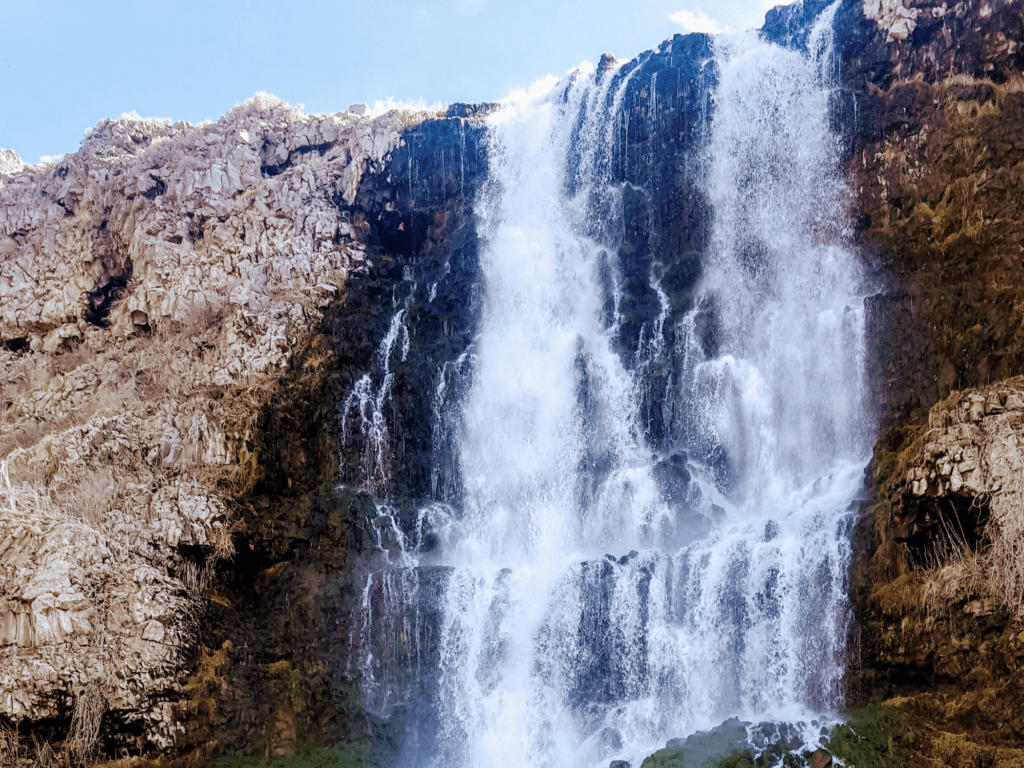 Thousand Springs State Park is a 2,000-acre nature preservation area in southern Idaho. Home to one of the world's largest spring areas, Thousand Springs State Park makes for an ideal vacation spot in Idaho.
The park comprises nine different areas that feature volcanic landscapes, historic sites, and fantastic water displays.
Thousand Springs State Park is home to one of the world's largest spring areas, at the end of a massive underground aquifer that flows underneath the Snake River Plain. If you're visiting Thousand Springs State Park, there are plenty of activities available in Hagerman and the surrounding area, such as hiking and biking.
Kirkham Hot Springs in Lowman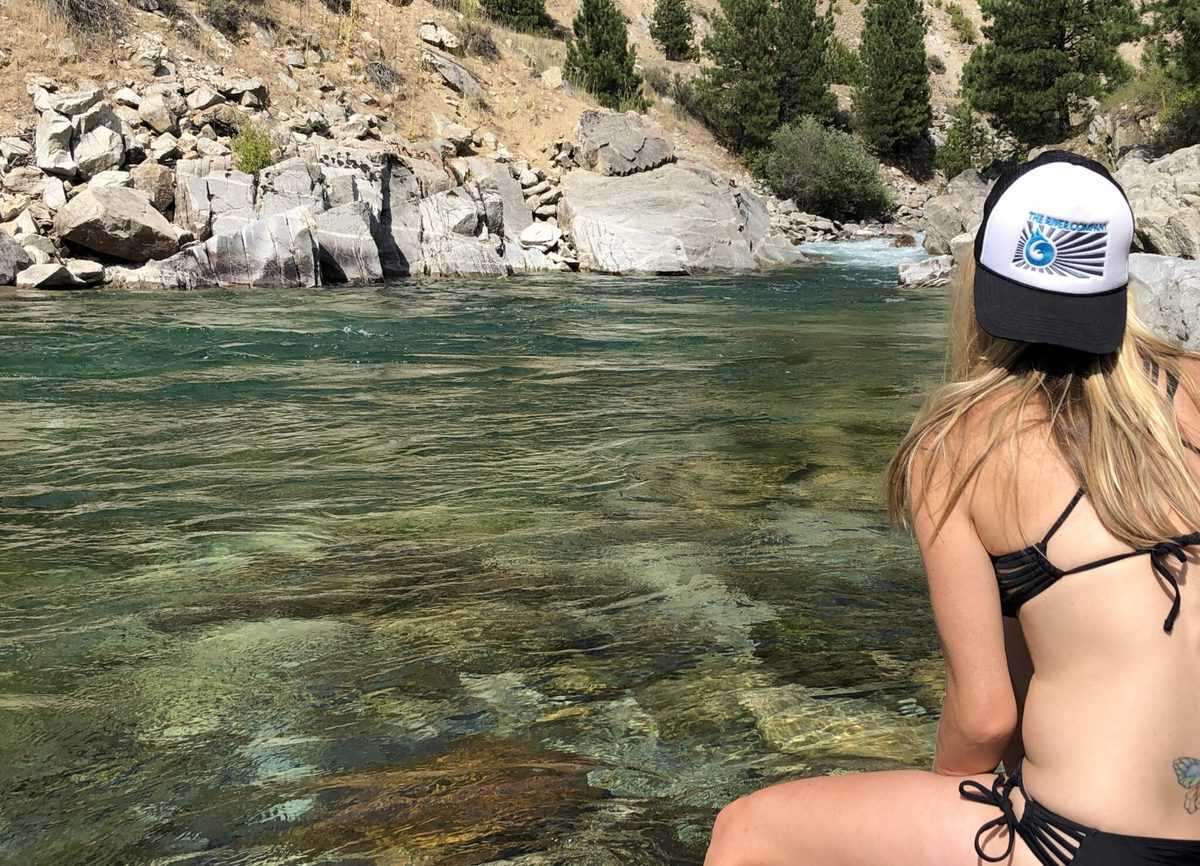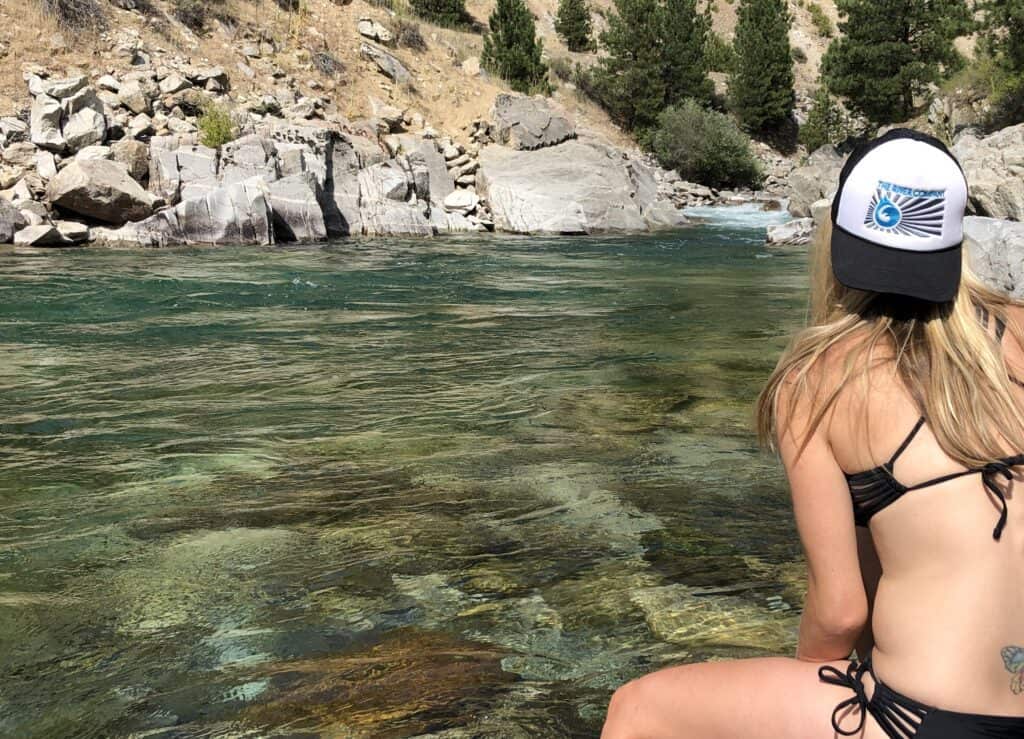 The Kirkham Hot Springs is a popular natural hot spring in Idaho. The springs are located in the small town of Lowman and offer stunning views of the surrounding mountains. They're situated near the Payette River and Boise National Forest, making it an ideal place to visit. The springs are a bucket list destination for Idaho, and people from all over come to soak in the therapeutic waters.
The area offers a variety of activities for visitors, including fishing, hiking, camping, and sightseeing.
There are multiple soaking pools, small waterfalls, and a campground near the site. Visitors can enjoy the natural surroundings and relax in the hot springs.
Sawtooth National Recreation Area- Sawtooth Mountains
The Sawtooth National Recreation Area is a 756,000-acre wilderness area in central Idaho. The Sawtooth Mountains are one of the principal ranges in the Sawtooth National Recreation Area and offer stunning views, pristine lakes, and opportunities for hiking, backpacking, fishing, and camping.
The Sawtooth National Recreation Area is a large, beautiful area in Idaho. It is known for its many mountains, including the tallest peak in the state and its crystal clear lakes. Some other notable landmarks in the area include Stanley Lake and Salmon River. The Sawtooth National Recreation Area includes mountains, lakes, rivers, plains, and more- making it a popular destination for visitors of all kinds.
Salmon River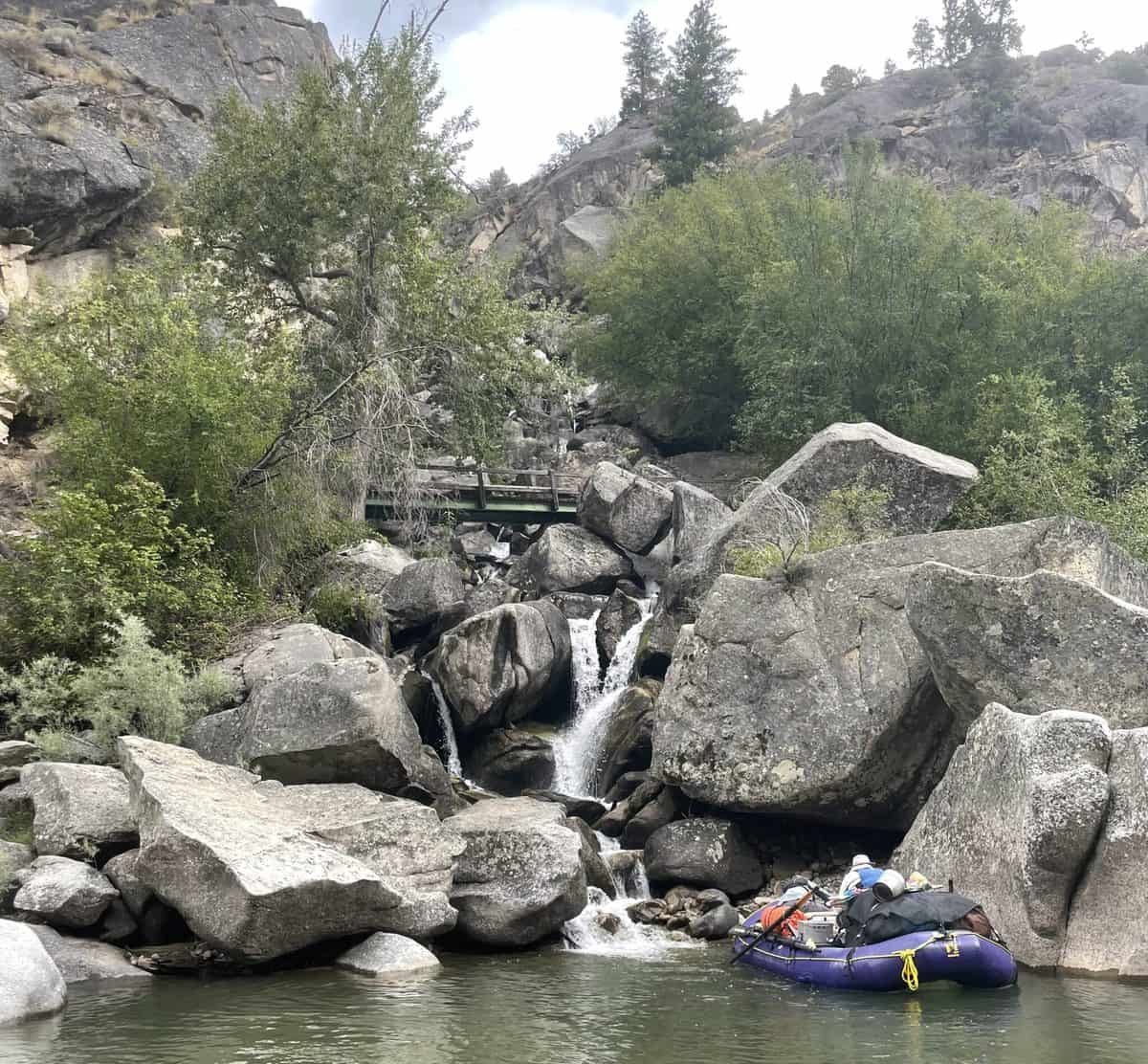 The Salmon River is a scenic byway in the state of Idaho. The byway winds through some of the most beautiful and diverse scenery in the state, including mountains, forests, rivers, and canyons. There are plenty of opportunities for outdoor recreation along the way, including hiking, fishing, rafting, and kayaking. The region is also home to several ghost towns and natural hot springs.
The Salmon River Scenic Byway is a beautiful area in Idaho filled with hikes, river activities, natural hot springs, and ghost towns. Visitors can spend their time exploring the many different attractions in the area or relaxing in one of the numerous hot springs.
Yellowstone National Park, Idaho
The Yellowstone National Park is a national park located in the United States. It was the first national park to be established in Wyoming, Montana, and Idaho. The park is famous for its geothermal features, such as geysers and hot springs.
In addition to the 1000 miles of trails, Yellowstone National Park is a bucket-list destination for those who love hiking and camping. There are 12 campgrounds in the park, and each one has something unique to offer visitors. You can also find lodging and restaurants inside the park boundaries.
The Yellowstone National Park is one of Idaho's best places to visit. It is well-known for its diverse wildlife, including bears, buffalos, elks, wolves, and many more. You are likely to have an encounter with some of these animals during your visit.
Sun Valley and Ketchum, Idaho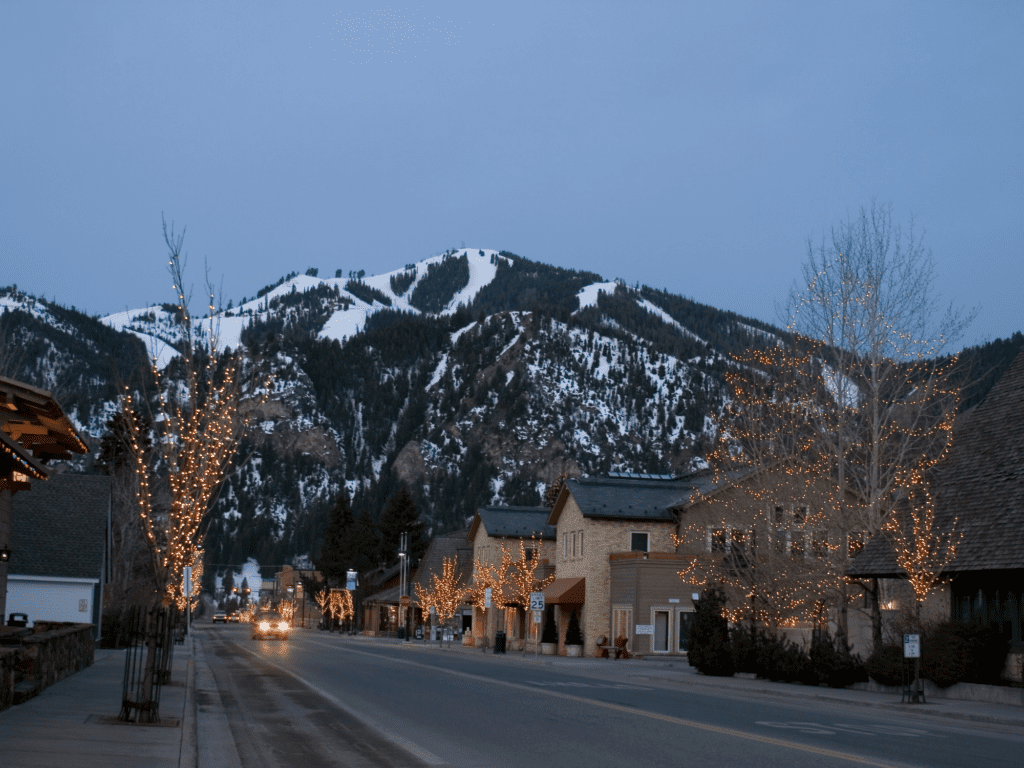 Ketchum is a resort town in Idaho known for its beautiful scenery and many recreational opportunities. The town has a rich history dating back to the 1800s when miners and loggers first settled it. These days, Ketchum is most well-known as the home of the Sun Valley ski resort.
Ketchum, Idaho, is a beautiful town that's surrounded by mountains. The traditional wooden sidewalks are a great way to explore the town's past, and there are plenty of activities for visitors to enjoy.
Hells Canyon
Hells Canyon is a canyon located on the border of Idaho and Oregon. It is the deepest canyon in North America, and the Snake River flows through it. The area is popular for its recreational opportunities, including fishing, hiking, camping, and white water rafting.
If you're looking for an outdoor adventure, I highly recommend visiting Hells Canyon. You can take a half-day Jet Boat Tour to get up close and personal with the gorge and learn more about its history. The canyon is also home to deer, bighorn sheep, and bald eagles, so be sure to bring your camera!
Riggins and Grangeville, Idaho, are the closest towns to Hells Canyon. The canyon is a popular destination for fishing, boating, and hunting.
Snake River Canyon
The Snake River Canyon is a breathtaking natural landmark in Idaho. It is 50 miles long and spans across the city of Twin Falls. The canyon features two powerful waterfalls, Shoshone Falls and American Falls, and several smaller springs. It is a popular tourist destination for those visiting Idaho.
The Snake River Canyon is the deepest river gorge in North America. It stretches for over 200 miles and is located in Idaho. The canyon was carved out by the Snake River, which is the longest tributary of the Columbia River. Various boat tours will take you close to the Snake River and Shoshone Falls.
Wallace Idaho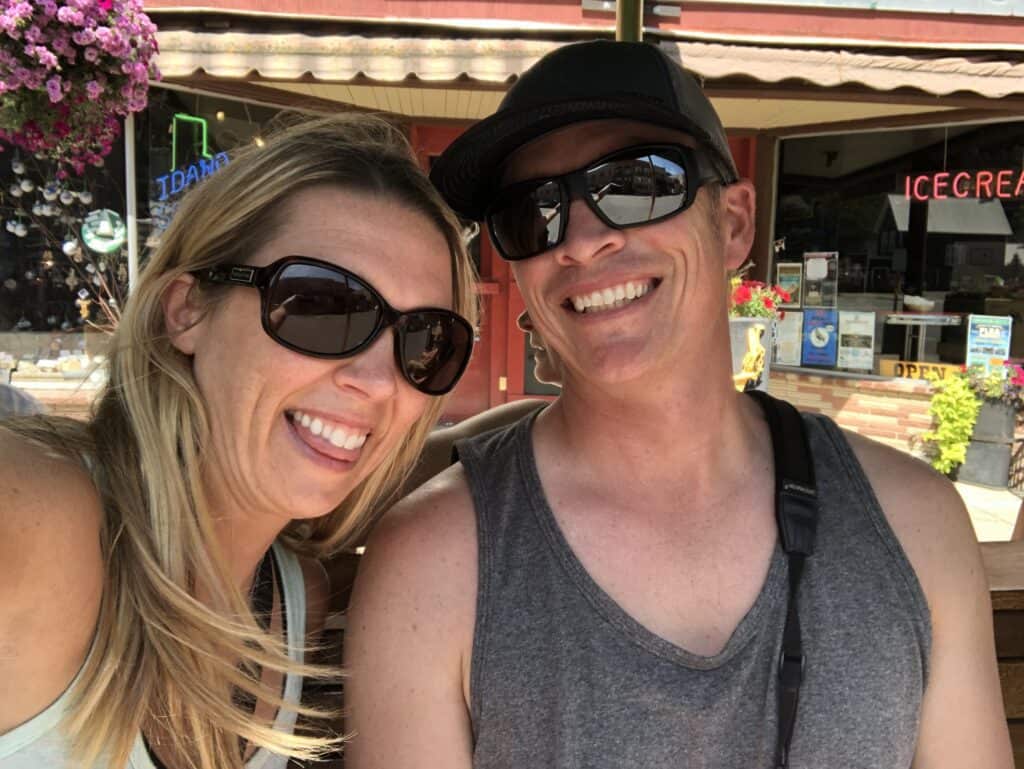 Wallace, Idaho is a National Historic Place and was once known as the Silver Capital of the World. The town is located in the Rocky Mountains and attracts history buffs and adventurists alike. There are a variety of attractions in Wallace, including museums, historic sites, and outdoor recreation opportunities.
Wallace is a great place to visit if you're looking for some outdoor recreation. There are plenty of activities to choose from, including underground mine tours, mine museums, logging, mountain biking, and snowmobiling on Forest Service roads. If you're looking for a day adventure away from Wallace, hit up the Hiawatha trail or take a mining tour.
Wallace has several excellent restaurants, places to drink, and even a brewery.
Where Should I Travel to in Idaho?
Idaho is a large state that isn't the quickest to get around. So if you're short on time, I'd recommend finding a specific area within the state and explore
Idaho is a U.S. state located in the North American Rocky Mountains region. It borders Oregon to the south, Wyoming to the east, Nevada, Utah to the west, and Montana to the north.
Get Out and Explore the Best Places to Visit in Idaho
Don't miss out on seeing some of the best attractions in Idaho. These must see places are sure to please