The Best Swiss Chocolates You Must Try
Switzerland is known for its picturesque Alps, cuckoo clocks, and of course, Swiss chocolate. It's no wonder that this small country produces some of the best swiss chocolate globally. In fact, Swiss chocolate has a long and exciting history.
Chocolate is a universal pleasure. The melt-in-mouth, smooth, flavorful, and rich experience is hard to resist. And when it comes to Swiss chocolate, the quality is unrivaled.
Whether you're a fan of milk or dark chocolate, there's nothing quite like biting into a piece of rich, delicious Swiss chocolate. There's nothing it can't solve. Birthdays, proposals, breakups, you name it – Swiss chocolate has your back.
What Makes Switzerland Chocolate Brands So Popular?
The Swiss have been making chocolate since the 18th century and they're experts in all things cocoa. The best chocolates are made with pure milk, sugar, butter, vanilla and a hint of salt.
With a rich and creamy texture, these chocolates are perfect for baking or eating on their own.
Swiss chocolate is also famous for being very high quality with many brands using single-origin cocoa beans from different countries.
What Other Countries Are Popular For Their Chocolates
Many countries have their own famous chocolate brands—Switzerland is one of the most popular, with Lindt and Toblerone topping the lists.
But it's not just Switzerland that produces some of the world's best chocolates. Here are 4 other countries to explore if you're looking for a new favorite:
Belgium
Germany
Italy
Poland
Are you packing for a trip and need some tips to help you got away from home? Check These Out
10 Best Swiss Chocolate Brands (Plus A Couple Extras)
We aim to familiarize you with some of the best Swiss chocolates around. There's something for everyone in this roundup, from world-renowned brands such as Lindt and Toblerone to smaller regional producers.
Lindt – The König of Swiss Chocolate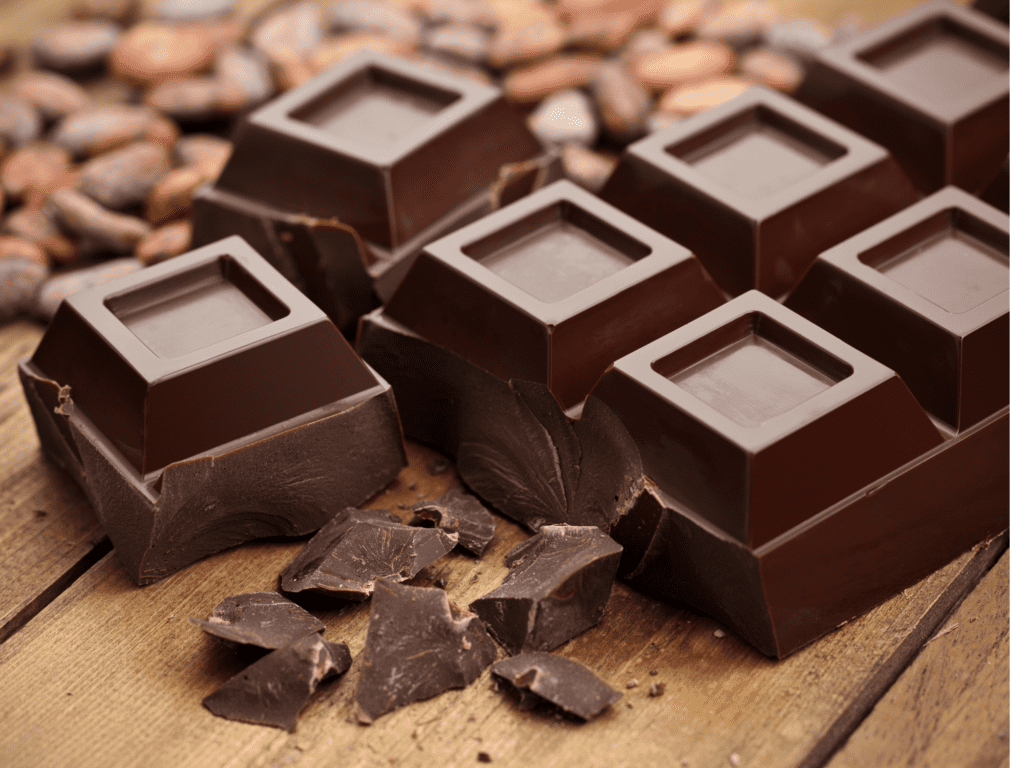 The successful innovator and chocolate pioneer Rodolphe Lindt laid the foundation for Lindt's chocolate empire back in 1845 in Zurich, Switzerland. The Swiss chocolate brand is now available in over 100 countries and has become a household name.
Lindt stands for its high chocolate quality. Swiss chocolate is characterized by a deep cocoa flavor, a velvety smooth texture, and an intense aroma. The secret to Lindt's success is the Lindt Swiss chocolate recipe, which uses only the finest ingredients.
The makers of the heavenly Lindt chocolate are true masters of their craft. The Swiss chocolatiers have been perfecting their art for over 170 years, resulting in the best Swiss chocolate in the world. They monitor the quality of their ingredients in their factories and on different steps in their supply chain, beginning in the countries of origin.
The premium cocoa beans are sourced from the best cocoa-growing regions like Ghana, Dominican Republic, Madagascar, and Ecuador. The expert Swiss chocolatiers then roast the beans to perfection before skillfully turning them into Lindt Swiss chocolate. Even the hazelnuts, almonds, and vanilla in Lindt chocolate are of the highest quality and carefully roasted to enhance their flavor.
The result is pure magic. A Lindt Swiss chocolate bar is more than just a tasty treat – it's a work of art. Lindt owns around 370 chocolate shops globally and offers free testing and tasting of their chocolates so that you can find your perfect chocolate bar.
RELATED
Toblerone – The Swiss Chocolate With a Unique Taste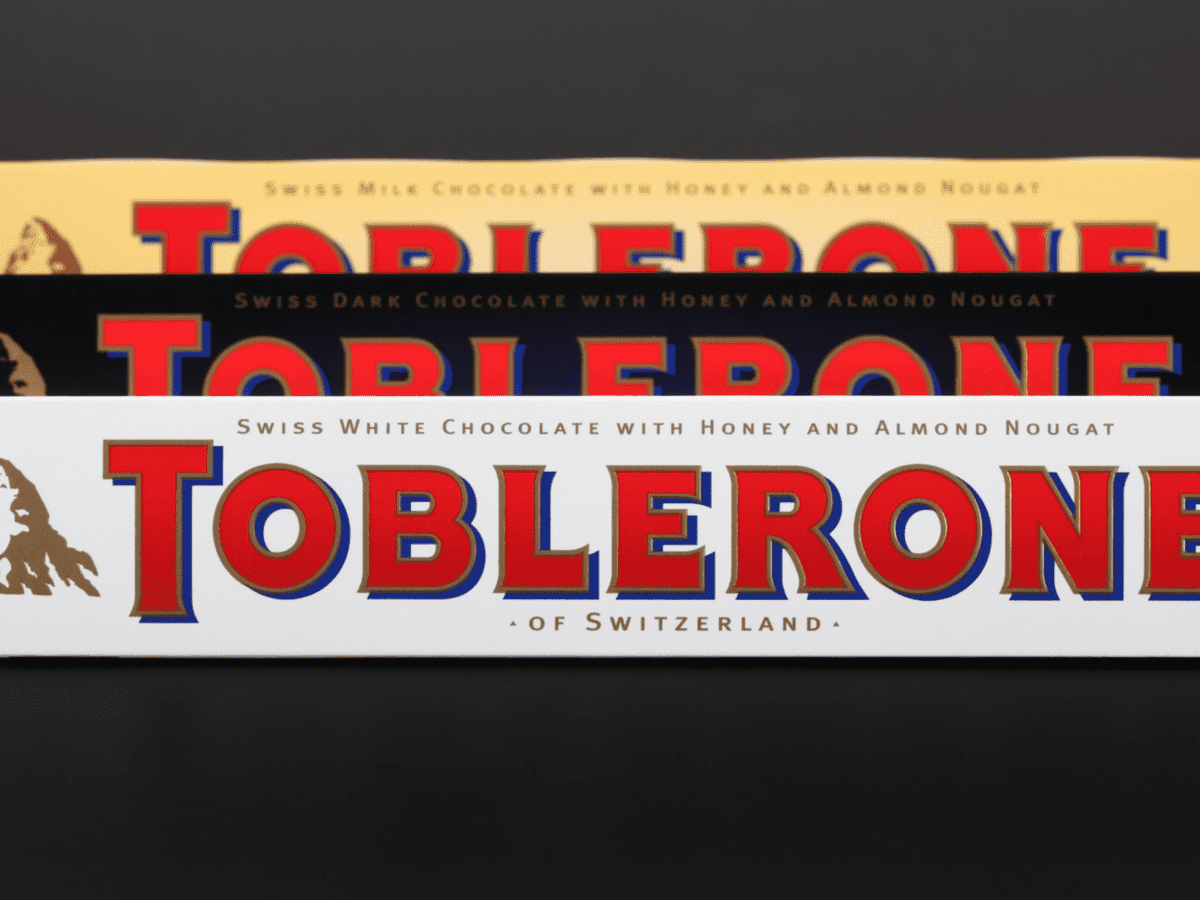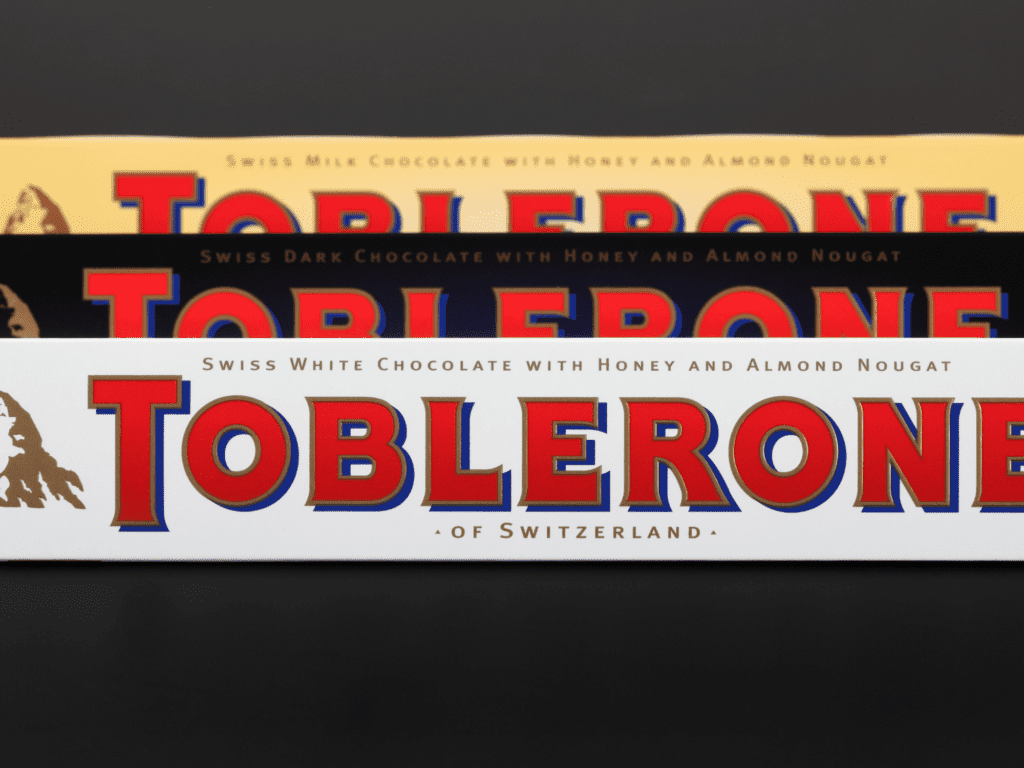 Ah, the long-lasting flavor that enriches your taste buds, the one and only Toblerone. This Swiss chocolate brand has been around since 1908 and is now available in over 100 countries.
Emil Baumann and Theodor Tobler are the masterminds behind the distinctive triangular prism-shaped chocolate. Emil came up with the brilliant recipe for this Swiss chocolate made with nougat, almonds, and honey, giving it a unique flavor that chocolate lovers worldwide love. In contrast, Theodor's creativity and inspiration led to the now iconic triangular shape.
Toblerone is produced in Bern, Switzerland, and is owned by the US-based Mondelez International. The Swiss chocolate brand is known for its innovative flavors, such as Swiss chocolate with yogurt, orange, and almond.
Toblerone's Swiss chocolate bars are available in milk, dark, and white chocolate. Swiss chocolate with nougat is the most popular flavor. Still, if you're looking for something different, we recommend Swiss chocolate with orange.
You can buy Toblerone Swiss chocolates online here.
Cailler – The Oldest Swiss Chocolate Brand
Cailler is the oldest Swiss chocolate brand, founded all the way back in 1819 by François-Louis Cailler.
The brand's premium raw materials include the finest Swiss sugar and fresh Alpine milk. Combined with a slow roasting process, this results in an intense and complex flavor that chocolate connoisseurs around the world love.
The Swiss chocolate company is located in the village of Broc in the Canton of Fribourg. It has been passed down through five generations of the Cailler family.
In 1929, Nestlé acquired a majority stake in Cailler, making it a part of the Swiss food giant's impressive chocolate portfolio, including KitKat, Smarties, and Nespresso.
Even though Nestlé now owns Cailler, it still maintains its independence and unique identity. The Swiss chocolate brand is best known for its Cailler Blond, milk chocolate with a smooth and creamy texture.
If you're looking for a newer and nicer experience, we recommend trying the Cailler Grué, a bar of dark chocolate made with unroasted cocoa beans. This Swiss chocolate has a strong and intense flavor that satisfies any chocolate lover. The best part about the brand is the fact that quality hasn't faltered despite it now being owned by a large corporation.
Villars – The Swiss Chocolate with a Unique Taste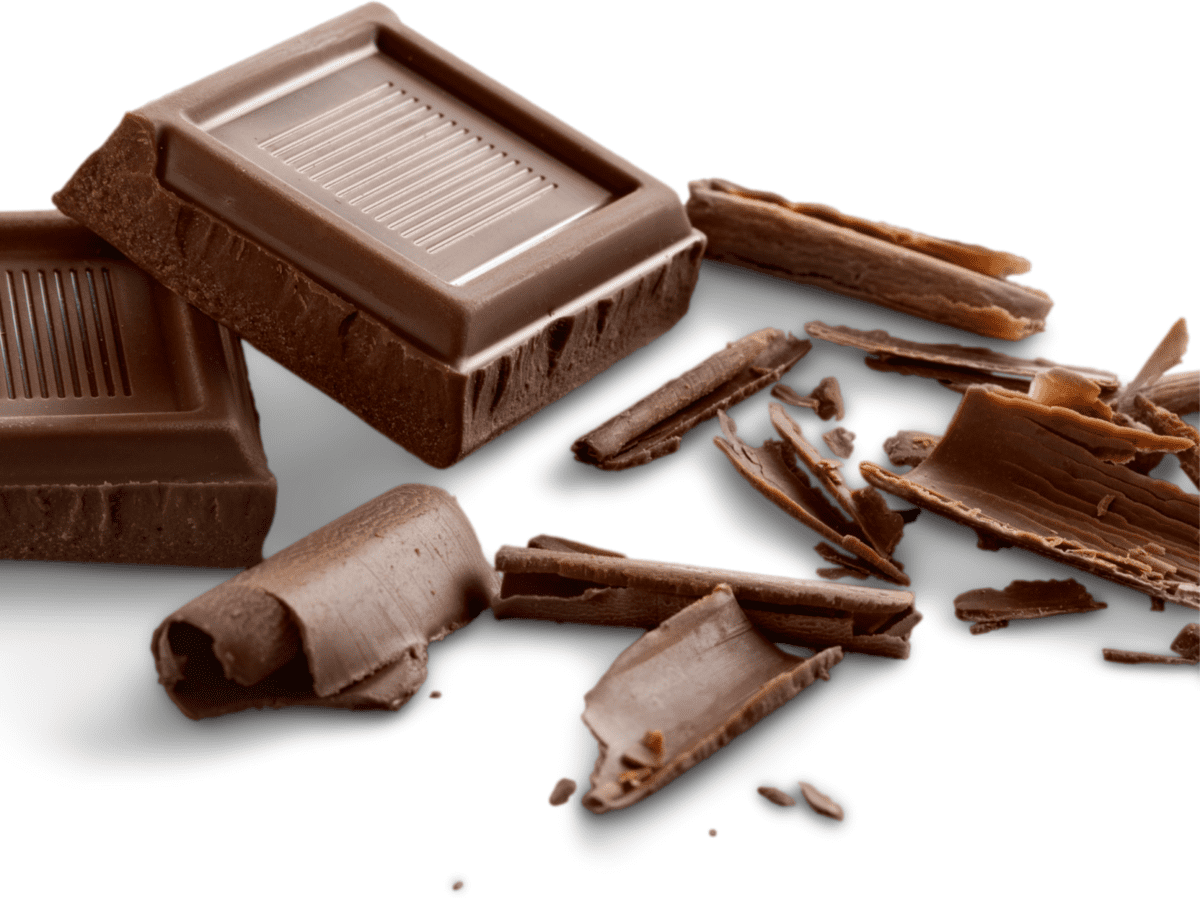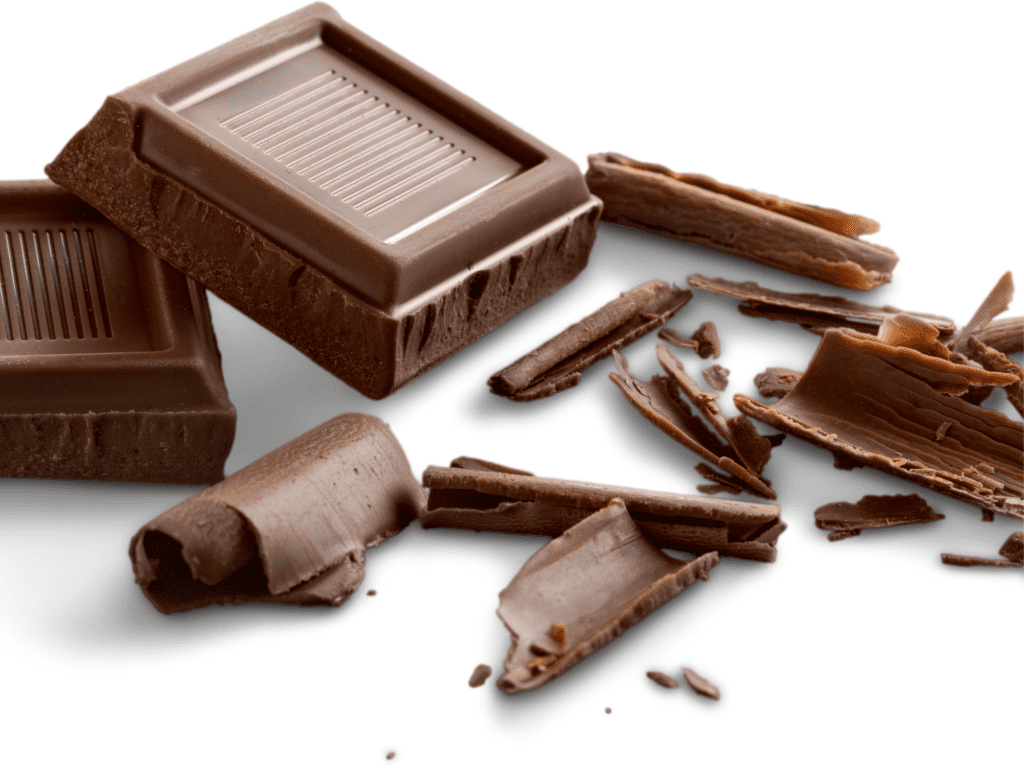 Villars is a Swiss chocolate brand that's known for its unique taste. The company was founded in 1901 by Wilhelm Kaiser and is now owned by the Savencia Fromage & Dairy group.
The brand is a story of passion and innovation. Wilhelm Kaiser was constantly experimenting with new recipes to create the perfect Swiss chocolate in the early days.
His persistence paid off, and Villars is now known for its unique flavor profile resulting from using high-quality ingredients and a special roasting process.
Villars white chocolate has a flavor reminiscent of vanilla and is loved by chocolate lovers. The Swiss chocolate company also offers milk and dark chocolate bars and a variety of chocolate-covered nuts and fruits.
If you want to indulge in something extraordinary, try the Villars Chocolate Fondue. This Swiss chocolate fondue is made with dark chocolate and has a rich and intense flavor. It's a perfectly dreamy treat for any chocolate lover.
The Villars Swiss chocolate with Rum is a treat for your tastebuds.
Ovomaltine – The Journey from a Drink to a Swiss Chocolate Bar
Ovomaltine is a Swiss chocolate brand with a long and interesting history. The company was founded in 1904 by Dr. Albert Wander and was acquired by Nestle in the early 2000s.
Ovomaltine started as a drink, but the company later began producing chocolate bars. The Swiss chocolate brand is best known for its Ovomaltine Crunchy Cream, a bar of milk chocolate with a crunchy malt center.
Ovomaltine is also famous for its Swiss chocolate bars with almond and hazelnut. The love for Ovo has grown the brand from strengthening chocolate drinks to chocolate spreads and bars.
Dive right into the Ovomaltine Dark Chocolate Bar if you want to try something different. This Swiss chocolate has a lasting flavor that will keep you coming back for more.
Chocolat Frey – The Swiss Chocolate Brand with a Social Mission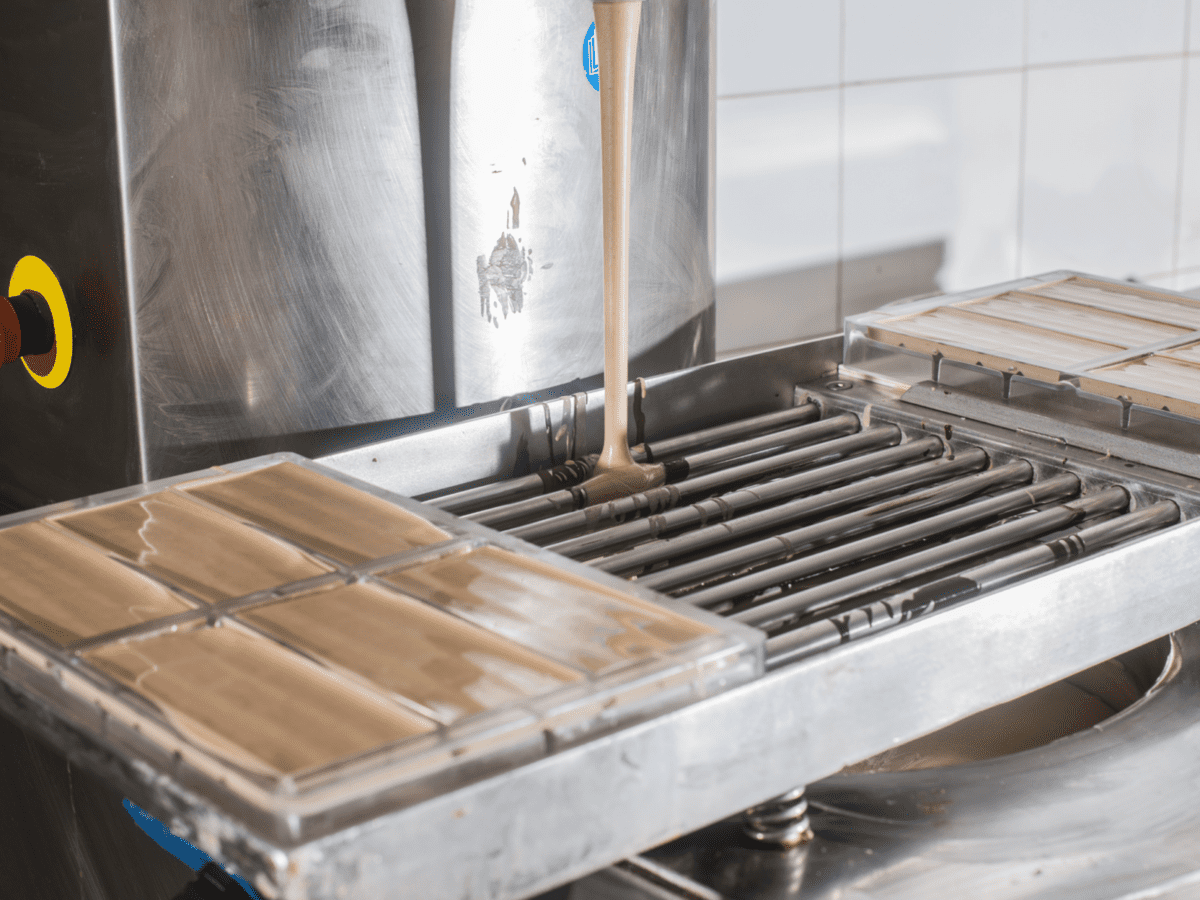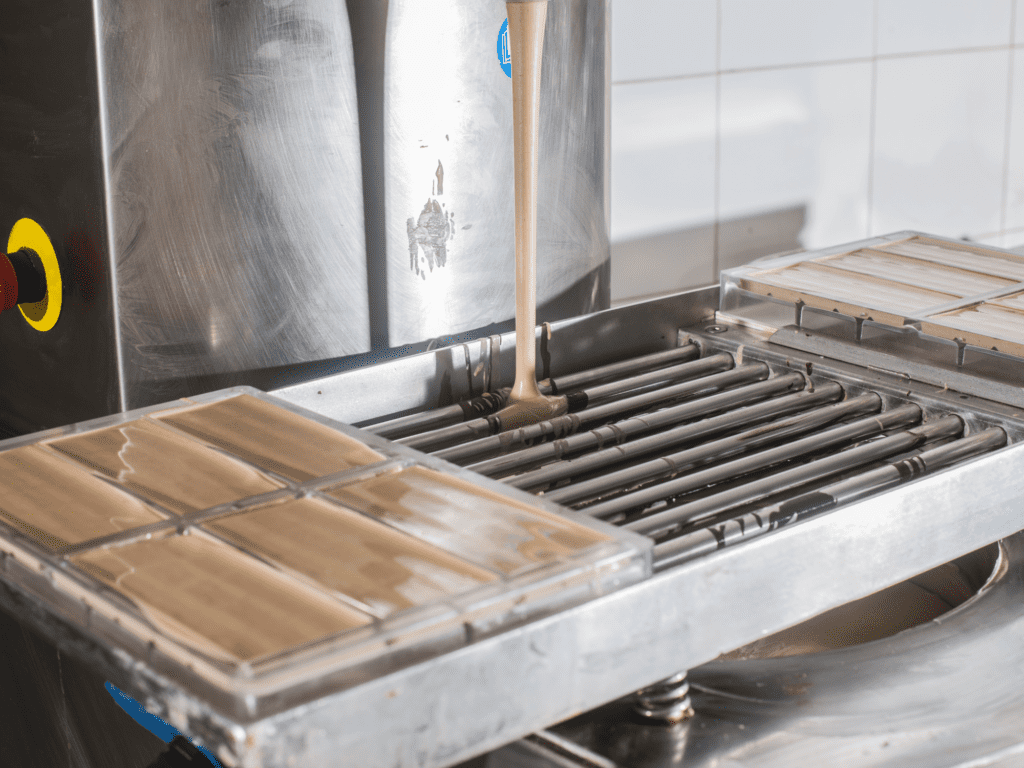 Frey is a Swiss chocolate brand with a social mission. The company was founded in 1887 by Robert and Max Frey and became a part of the Migros Group in 1950.
Frey is known for its imitations of the renowned Swiss chocolate, Toblerone. The company's flagship product is the Frey Classic Milk Chocolate, a bar of milk chocolate with a smooth and creamy texture.
There are several other chocolate bars in various fillings ranging from honey, nougat, hazelnuts, almond, and more.
The classic truffle balls made with Swiss chocolate are also a must-try. Frey Swiss Chocolate is also available in various dark chocolate bars with different fillings such as orange, raspberry, and more.
We recommend the Frey Dark Chocolate with Sea Salt for those who want to try something different. This Swiss chocolate has a unique flavor that's a perfect balance of sweet and salty.
Swiss chocolate has something for everyone: pralines, bars, chocolate balls, and more. These are just some of our favorite Swiss chocolates that we think you'll love.
Frey is a proud UTZ-certified company, which means that its products are made with sustainably sourced cocoa beans. The Swiss chocolate brand sources its cocoa from Rainforest Alliance Certified farms.
Durig Chocolatier – The Artisan Swiss Chocolate Brand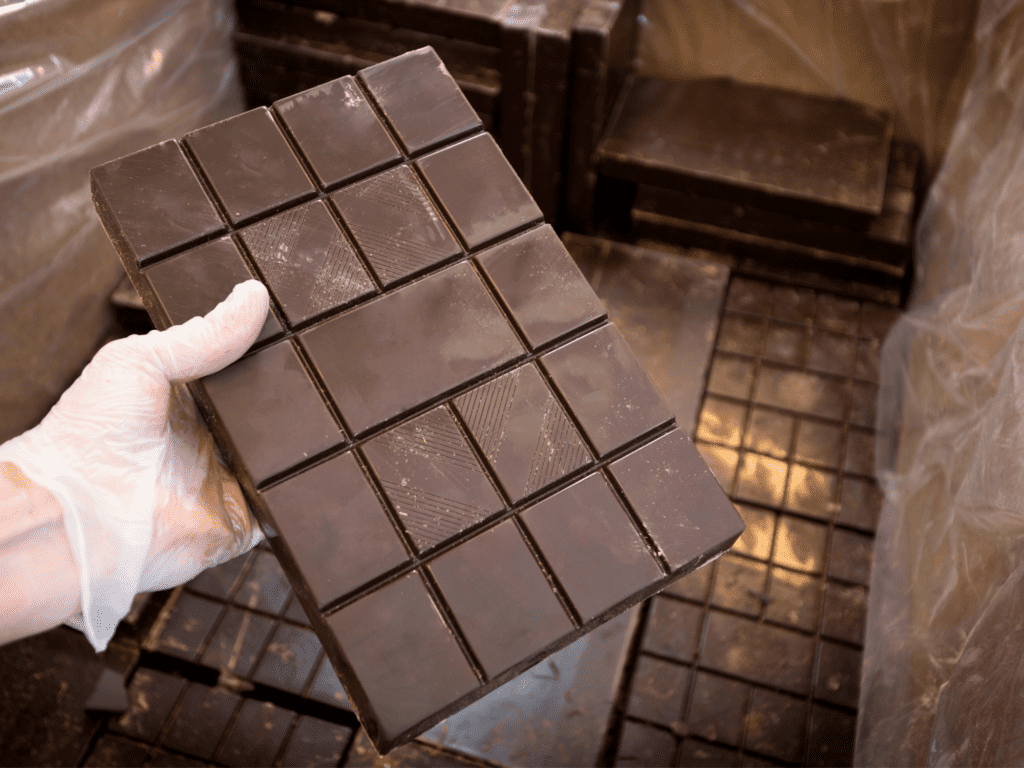 The epitome of Swiss chocolate is artisanal, small-batch chocolate made by Durig Chocolatier. It is a family-owned business that Dan Durig founded.
The brand has won hearts using the best organic materials with its simple but beautiful packaging. The high cocoa content and less sugar make Durig some of the world's healthiest and most delicious chocolate.
The brand sources its materials from a local and organic Alpine farm based in the picturesque region of the Pays d'Enhaut.
With a focus on quality over quantity, each piece of Durig is handmade with passion in their workshop in Lausanne.
The company's philosophy is that chocolate should speak for itself.
And it does. From milk chocolate to dark chocolate, there are a variety of flavors to choose from. The Swiss chocolate brand also offers a selection of vegan chocolates.
Durig Chocolatier also introduced fun animal shapes to its line of chocolates. If you're looking for Swiss chocolate that's both delicious and adorable, look no further than Durig Chocolatier.
Gottlieber – The Popular Swiss Chocolate Brand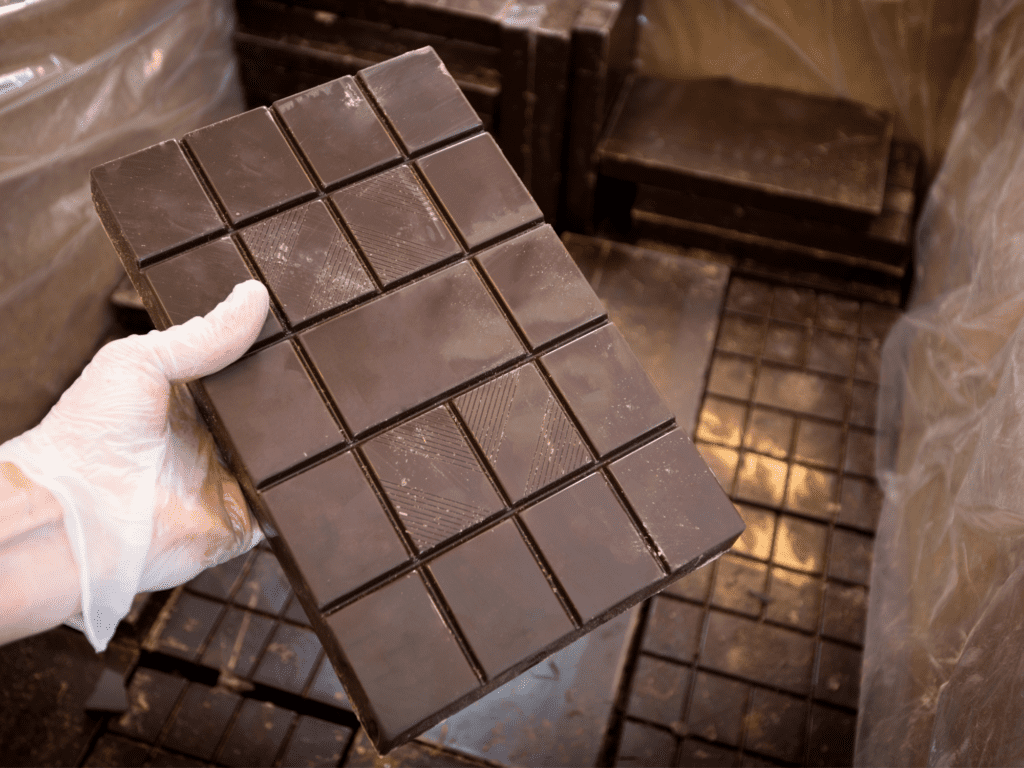 Gottlieber is a popular Swiss chocolate brand founded in 1928 by Elisabeth Wegli. This crowd-pleasing and old chocolate brand has some of the most mouth-watering mini wafer rolls filled with chocolate.
Gottlieber's chocolate wafer rolls are available in various flavors, such as milk chocolate, dark chocolate, and even white chocolate.
But our favorite has to be the milk chocolate with hazelnut filling. The perfect balance of sweet and nutty, it's no wonder this is one of Gottlieber's most popular chocolates.
Eastern bunnies, truffles, and tartufi – Gottlieber has something for everyone. They are laced with crispy pieces of Huppen to give them the unique touch of Gottlieber.
The company also offers the evergreen and sough-after almonds and hazelnuts dipped in lush chocolate.
Gottlieber's chocolates are a must-try for anyone visiting Switzerland. And if you can't make it to Switzerland, don't worry – Gottlieber's chocolates are available online.
Auer Chocolatier – The Iconic Swiss Chocolate Brand
Named after the family name that has been running the brand for more than five decades, Auer is among Switzerland's most loved chocolate brands. The wide variety of more than fifty flavors and styles of chocolates ensures there's something for everyone with a sweet tooth.
All the truffles and pralines are intricately handmade with the finest ingredients. The chocolate is also sourced from some of the best cocoa plantations in South America and Africa.
Auer's chocolate-dipped almonds and hazelnuts can leave a person in a haze. The brand also has a beautiful café where you can dive into a soothing cup of hot chocolate and relish the taste of Auer's luxurious ganache.
Chocolate is a big part of Swiss culture, and Auer Chocolatier is at its forefront. The assortment box of Auer's best picks is an excellent gift choice for chocolate lovers.
Laderach – The Exquisite Swiss Chocolate Brand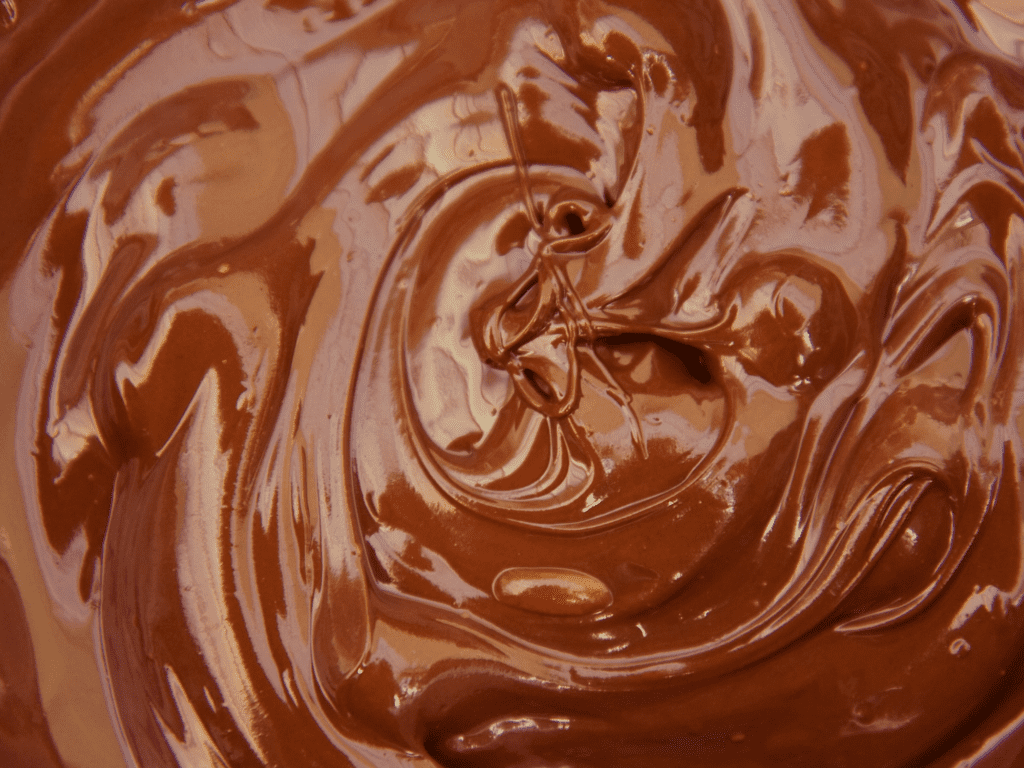 Laderach is an exquisite Swiss chocolate brand that has been in action ever since 1962 and has become Switzerland's most prominent chocolate retailer.
The fresh chocolate barks and the fancy bonbons are the brand's highlights. And don't ever forget to dive into their white chocolate flakes with crushed raspberries and blackberries.
Suppose you want to learn more about Swiss chocolate making. In that case, you can take the self-guided tour in Bilten and learn everything there is to know about the history, origins, and production of Laderach chocolate.
The brand offers a fantastic selection of gifts and souvenirs to take home for friends and family. Although priced at a premium, Laderach's chocolates are definitely worth the splurge.
Du Rhone Chocolatier
Du Rhone Chocolatier is a high-end chocolate shop in Geneva, Switzerland. They specialize in traditional Swiss chocolate, which is known for its rich flavor and smooth texture. The chocolates at Du Rhone are made with only the finest ingredients and are sure to satisfy any sweet tooth.
Du Rhone Chocolatier is a Swiss chocolate company that offers classes on how to make their chocolate. In addition, they have a variety of flavors to choose from, including dark, milk, and white chocolate.
Du Rhone Chocolatier also offers a chocolate tasting workshop. It is a very interesting and informative workshop where visitors are shown around the chocolate making area and the history of Du Rhone. I recommend trying three famous chocolates, each of which is award-winning chocolate – Coline, praline Imperial and Mocca Glace. The last one is made to a recipe kept secret for more than a century.
Thats A Wrap For Our Favorite Chocolate Shops in Switzerland
Swiss chocolate is worth every extra pound. With its long tradition, Swiss chocolate brands have perfected the art of chocolate making.
The next time you are in Switzerland, be sure to indulge in some of the best Swiss chocolates the country offers. From Gottlieber to Laderach, there is some delicious chocolate for everyone. And if you can't make it to Switzerland, don't worry – many of these brands are available online.
Purchase a bar of chocolate or get your hands on that satisfactory jar of chocolate spread, and let your taste buds be the judge of which Swiss chocolate brand is the best. After all, there's no wrong answer when it comes to chocolate. Enjoy!