There's an app for that! Travel Apps are an essential tool to keep things organized, save you money, and make the best of your precious time while traveling. We've gathered up the 9 best travel apps we've used in our travels and ditched the ones that are a waste of your time.
These 9 Essential Travel Apps will help maximize your time and money while traveling.
THE 10 BEST TRAVEL APPS
The thirst for travel inspiration can hit you at any time. So it's important to have the right apps that harness the inner travel beast and get the ball rolling on your next trip. Here are a few of my favorite apps guaranteed to stoke the wanderlust in you.
1. MAPS.ME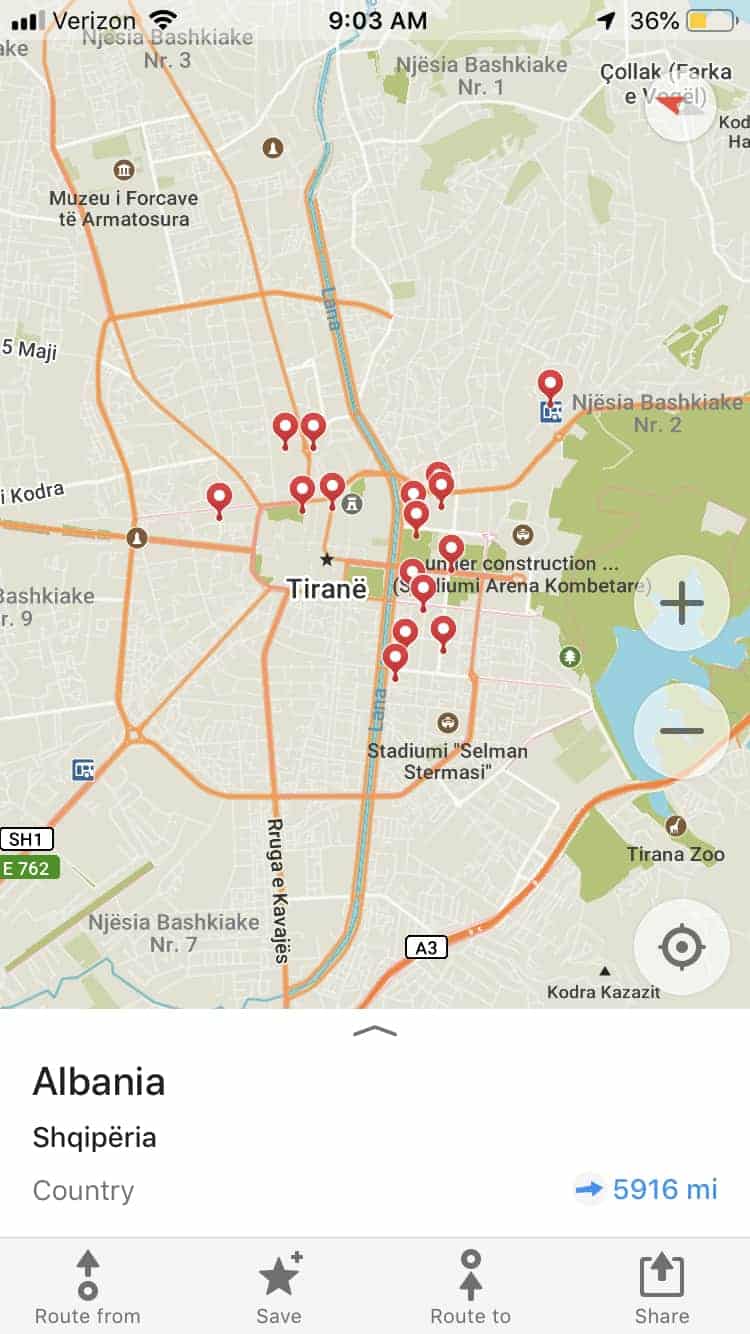 Without a doubt, our favorite travel app is nothing more than a really good map. The MapsMe app is a real life saver when exploring a neighboring state, a foreign country, or even trekking in your favorite country.
The app lets you download maps for particular countries or areas to your phone. Once downloaded these maps can be used off-line and they even work with your phones GPS.
The maps are searchable so you can easily find that particular restaurant or attraction. You can even save your own points of interest. The app is great for planning a trip as you can easily pin your hotels and attractions before leaving.
2. SKYSCANNER
Skyscanner is a flight and destination booking app that includes a lot of smaller budget airlines that bigger booking sites don't. I find this especially helpful in Europe and Southeast Asia.
Within the app, you can hit "explore" from your preferred departure city and check out what the world has to offer. If you're flexible with your destination this is a great way to score a killer deal.
3. HOPPER
I wish there was a magic app that always found you the cheapest flights. But there isn't and if anyone says there is they are FOS.
But Hopper is one that I always keep an eye on in the rare circumstance that I'm actually paying for a ticket.
By the way, if you're paying for airline tickets that's stupid. We haven't paid for an airline flight in ages. If we can do it so can you. Travel Hacking is the only way to go.
But if you insist on wasting money Hopper is a great tool to help you waste less money. It lets you pick destinations and then it forecasts what it thinks the ticket prices will do. It even alerts you if a ticket drops to your set threshold. Hopper has a pretty big following and in general does really well.
4. VISIT A CITY
a
When planning a trip it's always tough to know how much time you need in a particular place. Visit A City helps to solve this problem. In addition, it helps to maximize your vacation time by grouping nearby attractions together.
When you select a city it offers recommended itineraries based on how much time you have. Whether you have just 1 day or several it puts together the ideal itinerary. Have some downtime and want to see what's cool near you? Just hit nearby attractions and it will give you a bunch of ideas.
It really helps to get an idea of how much time to plan for each city and how best to hit all the sights without backtracking all over the place.
5. GOOGLE TRIPS
I recently found Google Trips and have been stoked. Previous to this I've been using TripIt and while it was okay, Google Trips absolutely smokes it!
TripIt was always a little clunky and some things wouldn't automatically sync requiring you to manual correct things on a desktop.
Google Trips, on the other hand, works perfectly every time. All your reservations from entry tickets, to flights, to ferries all autoload with ease.
In addition, it provides a ton of travel planning resources including top sights, restaurants, and sample itineraries. You even have the option to download all these resources for offline viewing. Goodbye TripIt!
Oh, there's one catch…….it only syncs with Gmail. So if you're stuck in the 90's on Yahoo or Hotmail now is the time to switch.
THE BEST TRAVEL APPS ARE NOTHING WITHOUT A GOOD PLAN
Check out our travel planning resources to get you off on the right foot. From picking the perfect destination, passports/visas, and essential travel tips we've got you covered.
6. ROME2RIO
I hate to call anything a headache when it comes to travel because travel rocks but…. The headache of figuring out how to get from point A to point B can sometimes be a pain. Bus, Taxi, Train, Swim, Bike, Fly, Ride a Camel or ride a broom. Too many choices!
Rome2Rio helps you sort out the getting around conundrum. If you want to go from Dublin to Galway just punch it in. The options for travel will be lined out for you including time, costs, and all the details. It even tells you the specific bus or train numbers you need to catch.
Throw in some dates and it even tells you specific departure times for that ferry ride, flight or bus. It's cool check it out.
7. PACKING PRO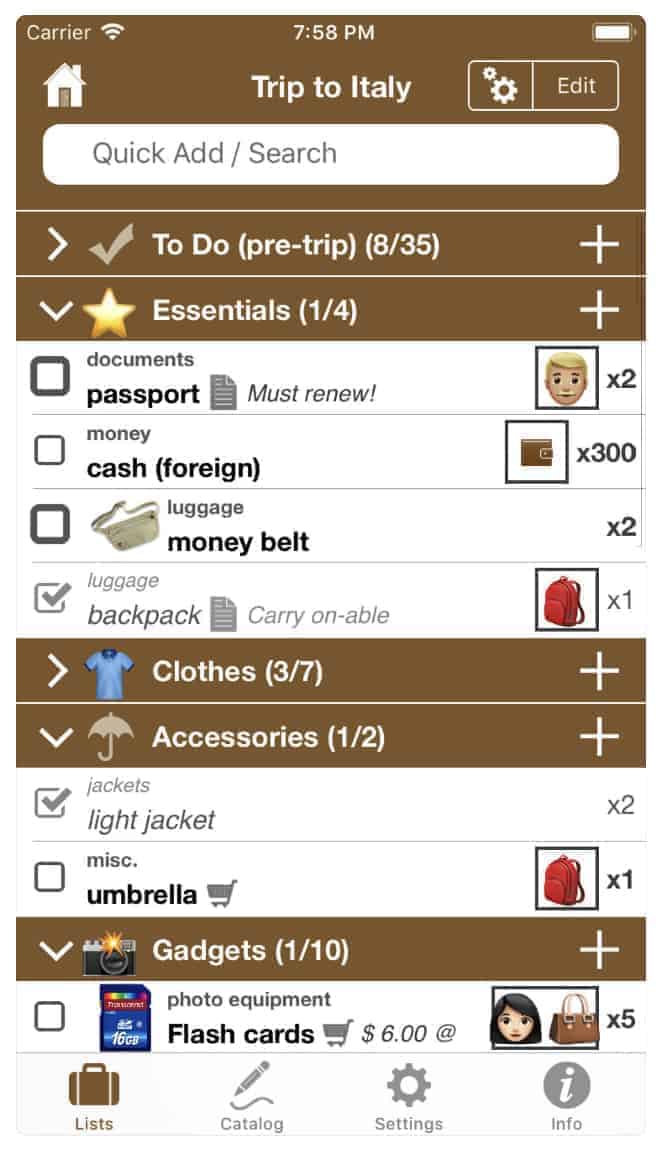 I'm sure we've all suffered that "shit I forgot __" moment. Having a sound packing list can really speed up packing and assure you don't forget anything.
Packing Pro is a great app and is very thorough with a ridiculous amount of features. It has recommended lists for various types of travel. It breaks the lists down for his and hers and even kids. And of course, it's all customizable.
If you have a few bucks to spare it's certainly worth it. Or you can download my slightly less fancy but PRINTABLE packing list below. Either way should get you started off right.
Packing Pro Android – sorry not available yet
8. AIRHELP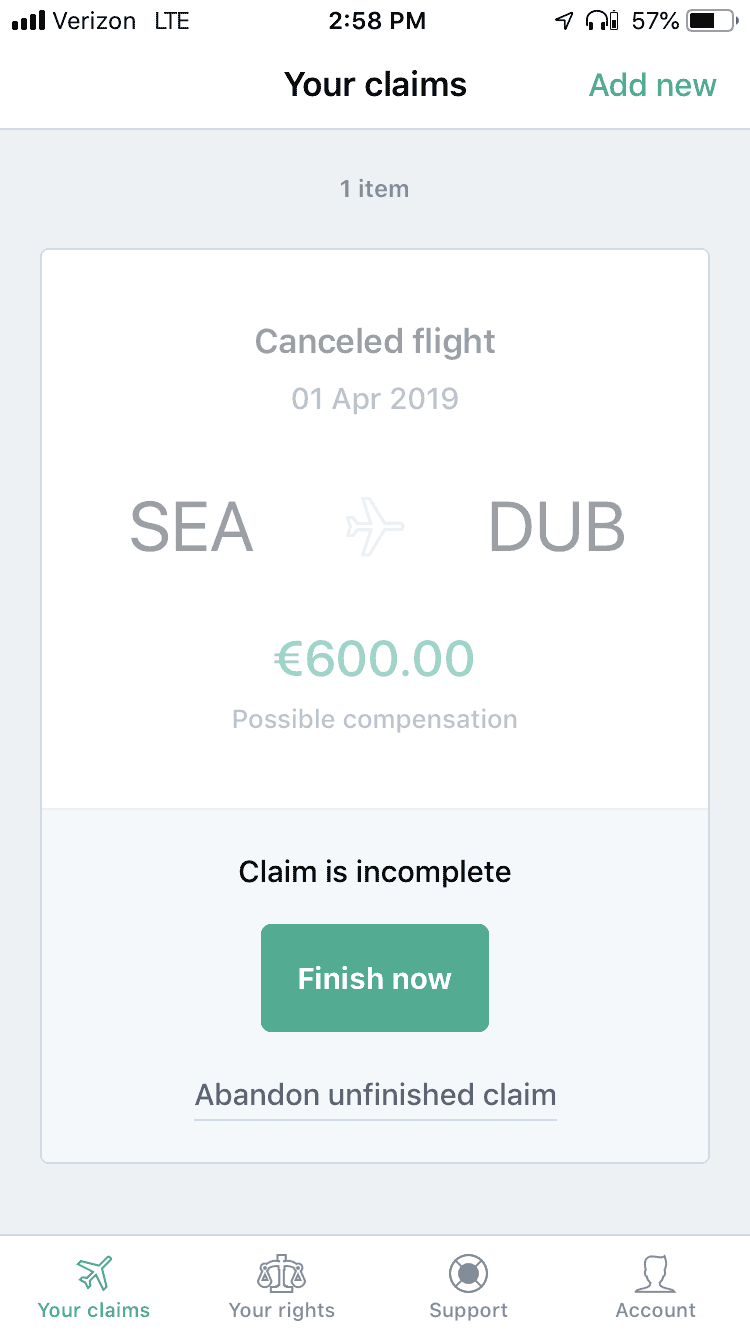 Get paid when you're delayed! Delayed and canceled flights are just one of the things that suck with travel. But did you know there are international rules that may require airlines to compensate you for a delayed or canceled flight?
Airlines are not forthcoming with these rules and often just throw a discount flight voucher or a free meal your way. When in reality you may be entitled to a lot more.
The rules get a bit complicated and vary depending on what countries you're flying to and from. You can read more about the rules here, Delayed and Cancelled Flight Rights.
But a much easier way is to use AirHelp anytime you have a delayed or canceled flight. Simply scan your boarding pass or enter your flight number should something come up.
The app then goes to work checking your particular flight against the International Flight Rights rules and lets you know what you're entitled to. Makes for a great negotiating tool when airlines try to jerk you around.
9. HOTEL TONIGHT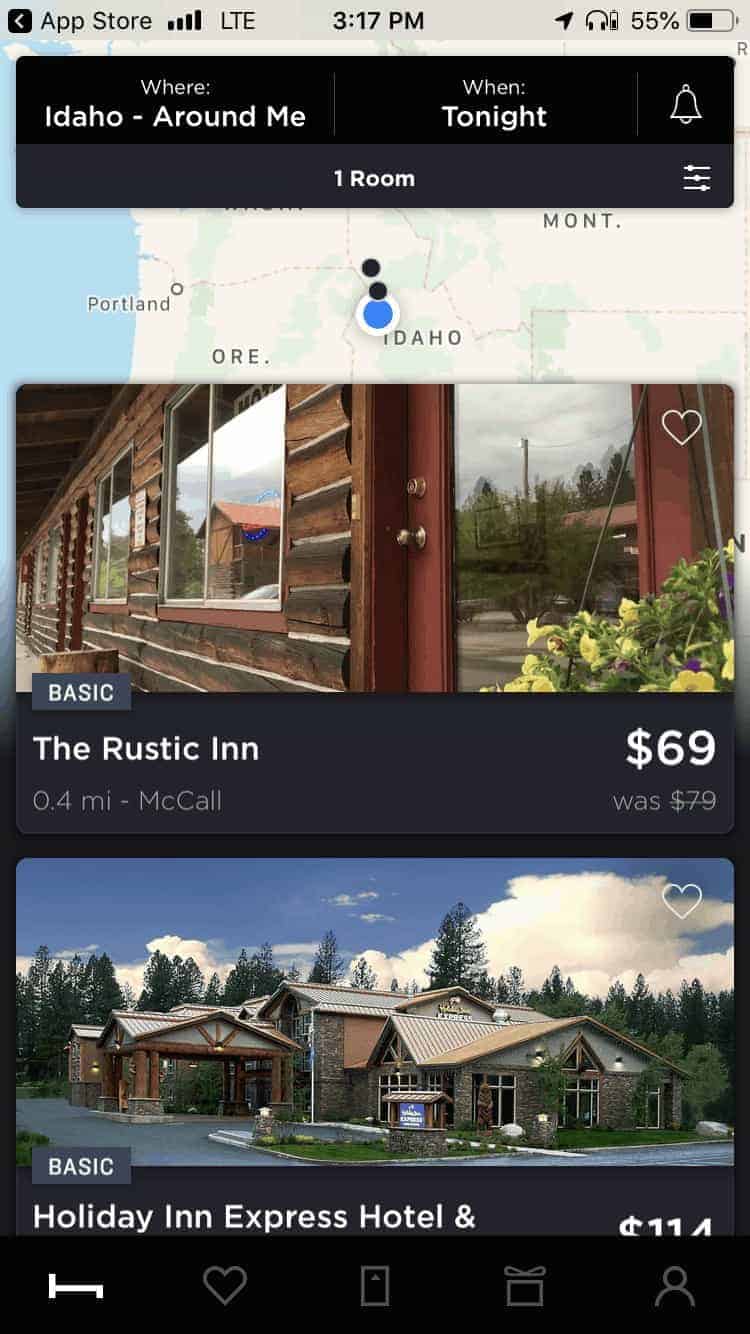 Hotel Tonight can get you some great last-minute deals. When a hotel realizes that their room is likely going to be empty, they often throw down some pretty big savings.
That's where Hotel Tonight comes in by searching these last-minute vacant rooms that hotels are desperate to fill. This is our go-to for last-minute rooms.
10. GOOGLE MAPS
Google Maps is a great tool while traveling. In some parts of the world it might not be the most complete but in general it does a really good job.
For offline use we prefer the MapsMe app mentioned above. We find that it works a lot better when offline. But if you do have cell service Google Maps is definitely worth a look.
What are your favorite Travel Apps? We're always on the lookout for something new so let us know what we missed. As always, happy travels!