If you haven't had the opportunity to take advantage of boondocking in some of America's public lands you're missing out.
Don't worry, it's ok! Our goal is to give you all the information that you need to feel comfortable with the whole boondocking thing. We get it, for some people, the idea of "camping in the wild" is a bit foreign or even scary.
If you're anything like us, I have a feeling that once you know the basics of boondocking it'll end up being your absolute favorite way to camp.
Boondocking aka dry camping is when you camp in areas without hookups (water, sewer, electricity). The best part is they don't cost anything.
Government agencies (The National Forest Service and Bureau of Land Management) refer to boondocking as dispersed camping. However, as you become more experienced with the art of boondocking you'll begin to hear of other phrases such as dry camping, off the grid, primitive, moochdocking or my favorite stealth camping!
All in all, when you hear any of these terms just know that you'll be camping in areas that don't have the things you may be familiar with such as water, electricity, bathrooms, and a sewer station.
What is Boondocking?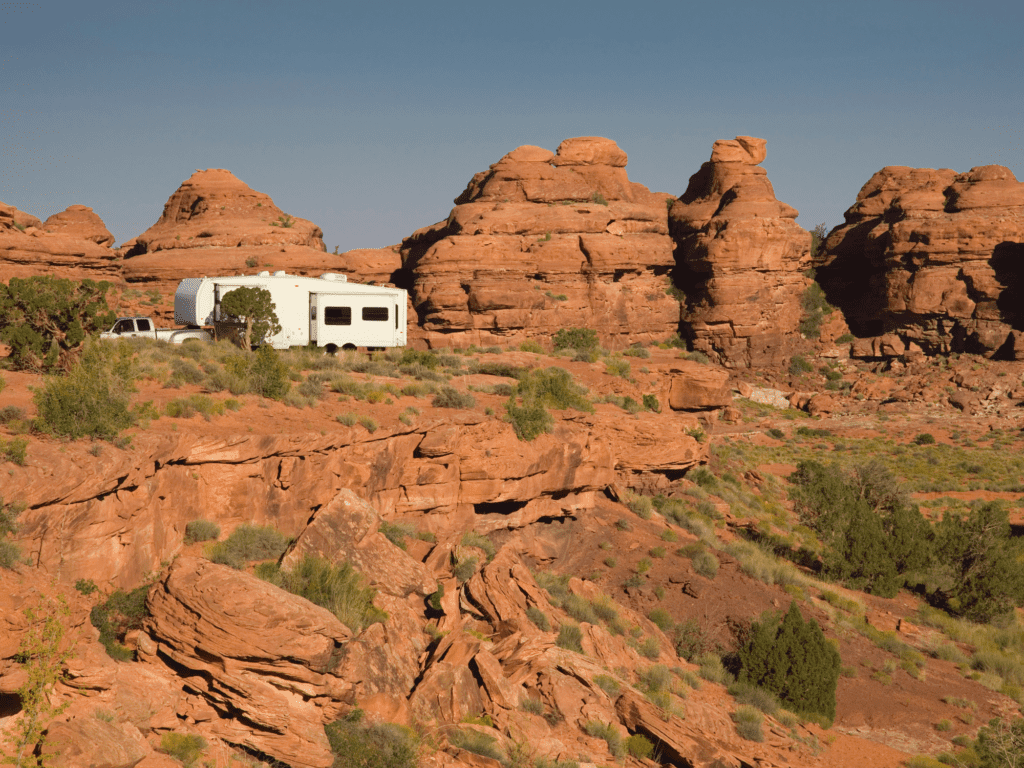 Boondocking, also known as dry camping, is a type of camping that allows campers to stay in areas without hookups (water, sewer, electricity). Boondocking is usually free of charge, although some public lands may require a permit.
What Are The Benefits of Boondocking?
There are many benefits to boondocking, including the opportunity to camp in beautiful and remote locations. Boondocking also allows campers to save money, as there are no hookup fees. Additionally, boondocking usually means less people and more peace and quiet.
What Should I Expect When Boondocking?
When boondocking, you can expect to find yourself in a beautiful, natural setting. However, you should also be prepared for primitive conditions, as there will be no hookups or amenities.
Be sure to bring enough food and water, and plan accordingly for sewer and waste disposal.
Boondocking Tips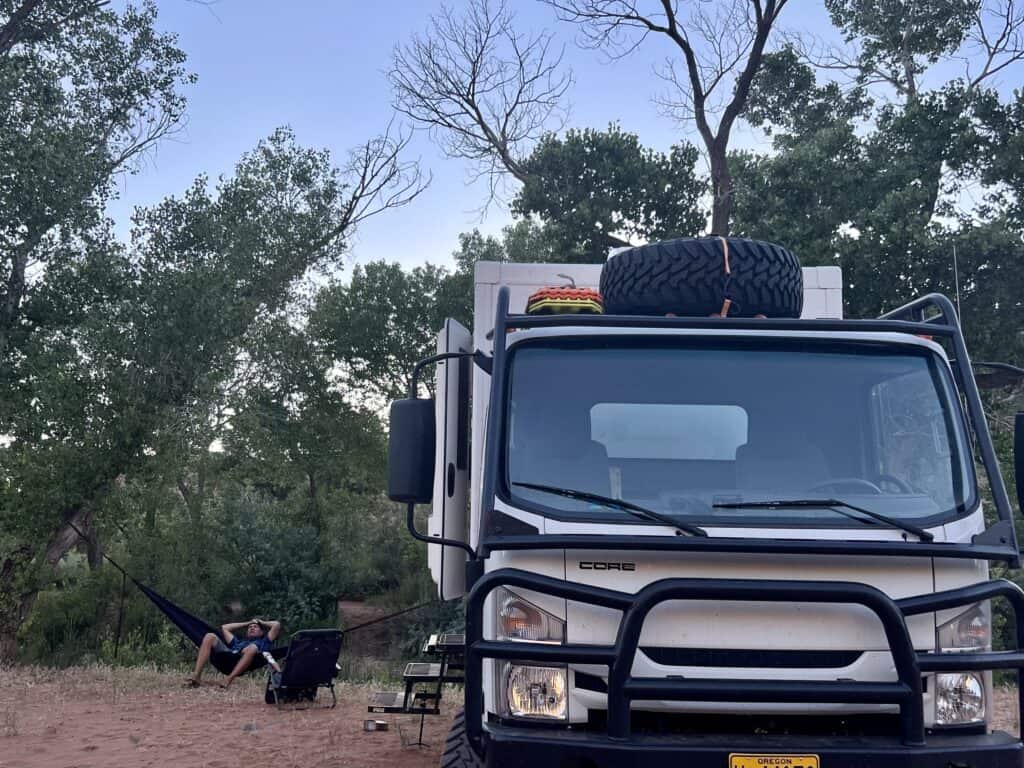 Here are a few tips to help you make the most of your boondocking experience:
-Bring enough food and water for your entire stay.
Plan for waste disposal before you go.
Be prepared for all weather conditions.
Bring a flashlight or headlamp for nighttime use.
Pack out all trash and dispose of properly
Follow all fire restrictions
Be aware of your surroundings and be respectful of nature and wildlife
Leave no trace!
What is the Leave No Trace principle?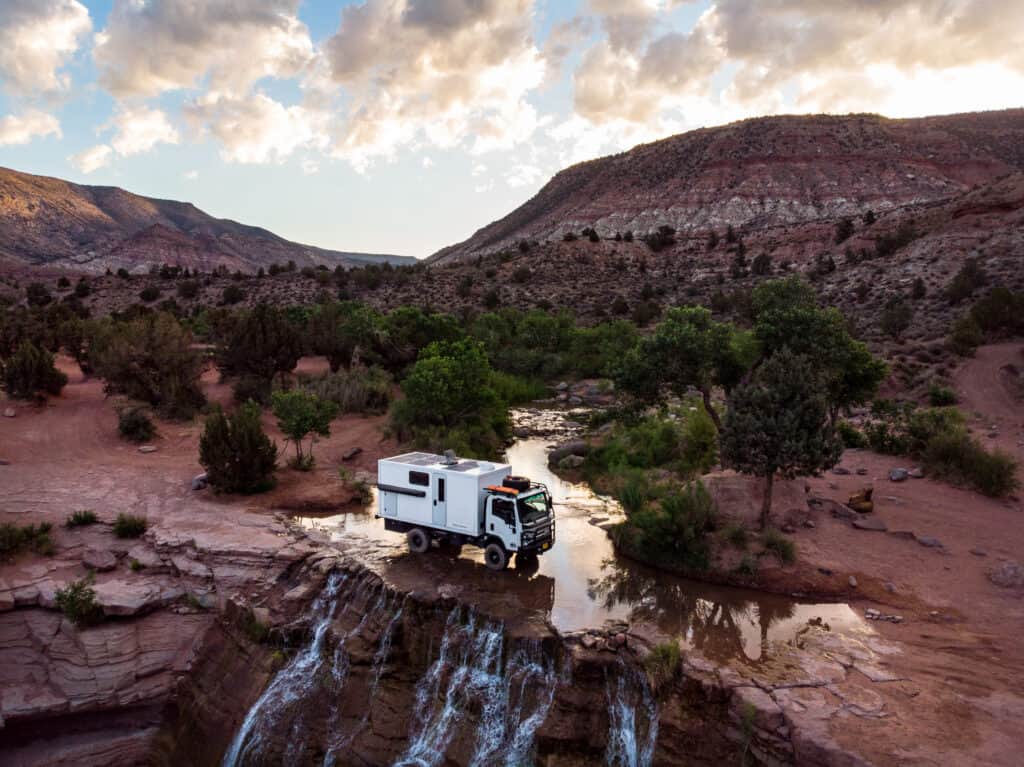 The Leave No Trace principle is a set of guidelines for outdoor recreation that helps minimize human impact on the environment. The seven principles of Leave No Trace are:
Plan ahead and prepare
Travel and camp on durable surfaces
Dispose of waste properly
Leave what you find
Minimize campfire impacts
Respect wildlife
Be considerate of other visitors
When following the Leave No Trace principle, it's important to remember that you are a guest in nature. Be sure to leave your campsite better than you found it.
Follow burn restrictions if you do have a fire make sure it is cold to the touch before you leave. Always practice pack-it-in pack-it-out and try to leave the camp better than you found it.
Boondocking on Public Lands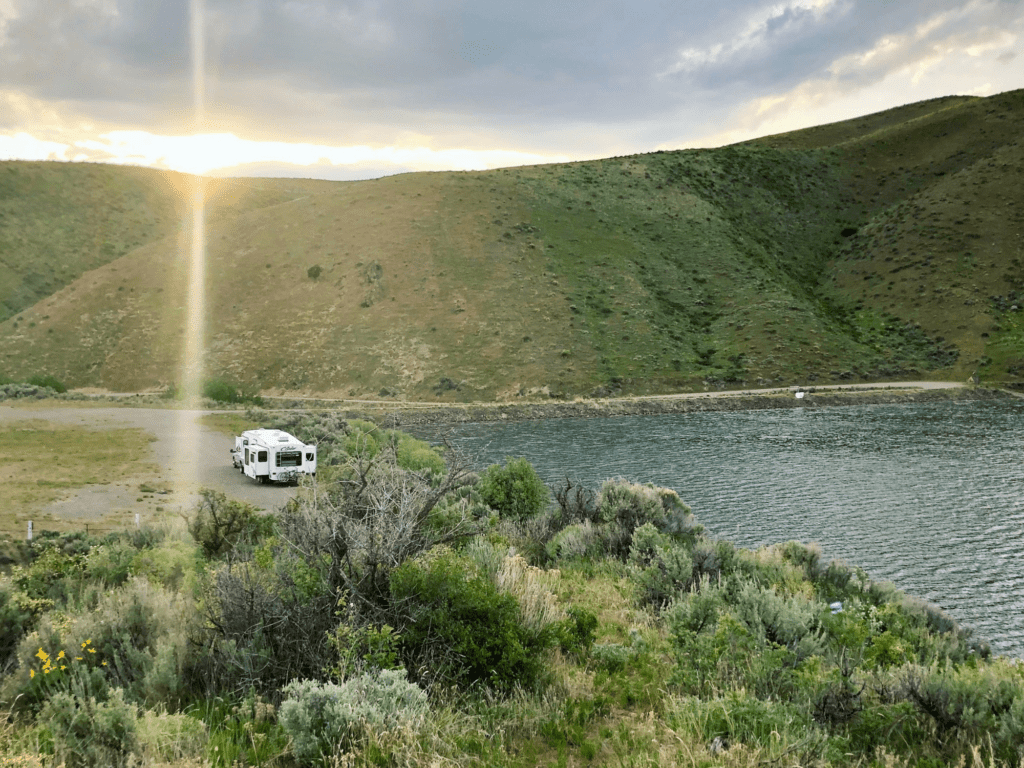 When you're looking for the best way to find free camping there are a couple of great boondocking apps that make locating BLM and Forest Service land a breeze.
We love using Campendium and Allstays to help us. Or if you're feeling adventurous just drive down some forest service roads and start looking for a spot. If it's public land and you find a spot that looks inviting and vacant you're usually good to go. Unless of course, you see a "no camping sign."
If you're new to this whole dispersed camping thing and unsure what land is public and what is not you can always stop by the local forest service or BLM office to ask. The people who work in these offices have a ton of knowledge about the area and can probably offer you some beta on the ultimate spot for boondocking.
What Can I Expect to Find On Public Lands?
Both BLM and The National Forest offer amazing opportunities for camping. These vast open lands will afford you plenty of room to stretch out. If you're lucky you may find an area with a portapotty but don't bank on it. You'll often see a makeshift fire ring from a previous camper.
Is Boondocking Legal?
Alright, so now that we're on the same page when it comes to free camping and what you can expect. You're probably wondering is boondocking legal and how the heck can it be free?
I know, there are very few things that are free when it comes to travel but boondocking is one of those free things that we LOVE to take advantage of. Not only is it free, but Government agencies actually encourage that we all use it!
Boondocking is legal and you shouldn't run into any problems as long as you stay in the designated areas. Most public lands have a limit on the number of days you can stay, typically this is anywhere from 14-30 days.
If you stay within the limits you should be fine. Just be aware boondocking is contagious! Once you start down the path of camping in beautiful expanses of land, with a perfect sky for stargazing, and very few neighbors it really is quite nice.
Boondocking Etiquette.. What Are the Expectations?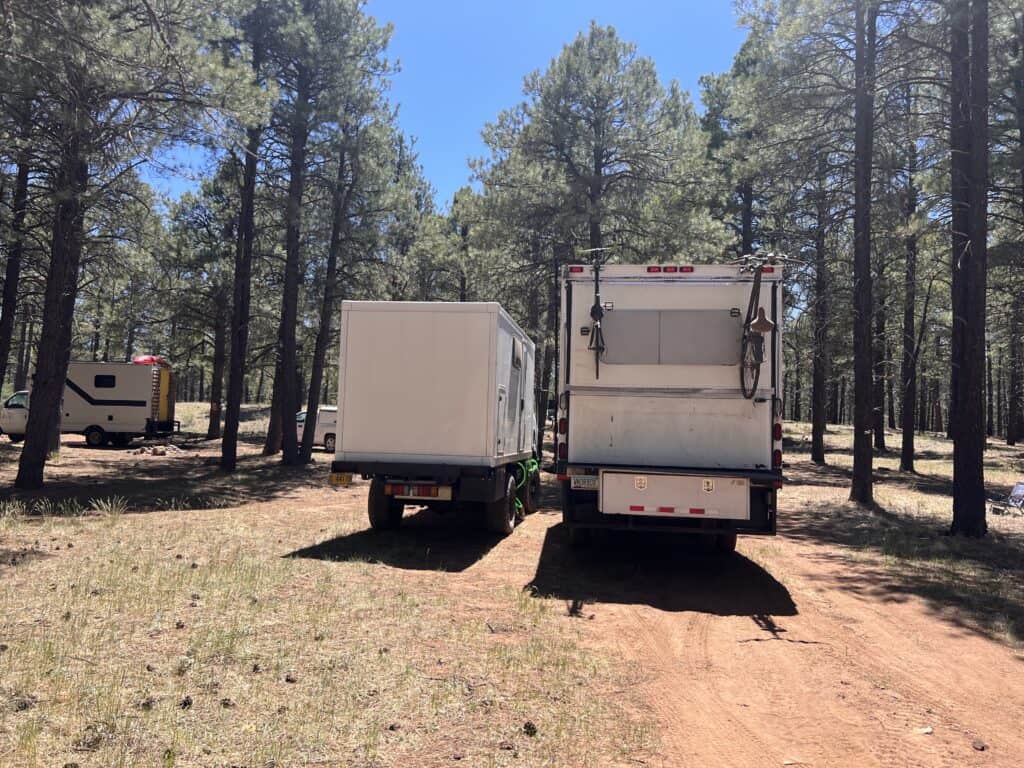 As mentioned above it's really important that you leave no trace while camping. The sad reality of boondocking is that more and more sites are being shut down each and every year because of the trash that campers are leaving behind.
Second, don't be "that guy." Yes, you heard me. Don't be the person who crowds your neighbor by setting up camp right out his front door when there's plenty of other camping options to choose from.
Obviously, some public lands are more popular than others but use your judgment when it comes to setting up camp close to your neighbor.
Last but not least be respectful! Be mindful of how loud you're being especially if you have neighbors nearby. If you have dogs and want to let them roam, keep them within sight so that they aren't causing trouble at a nearby camp.
Just be aware of others in the area and play nice so we can all enjoy this great experience together.
Water Conservation When Boondocking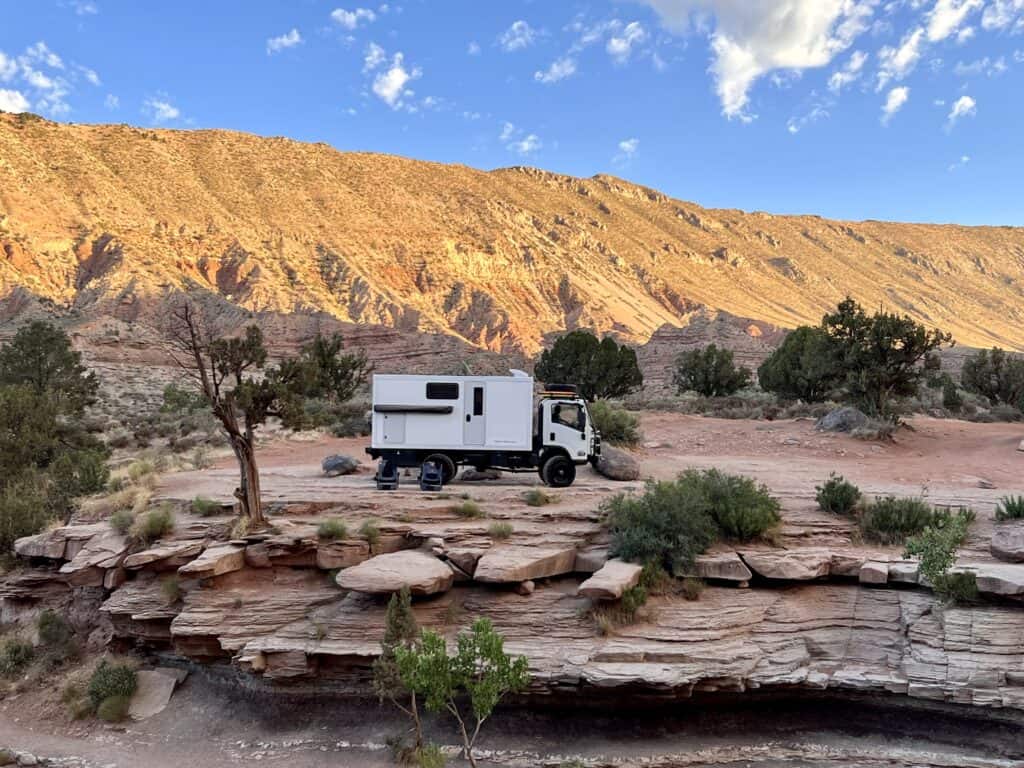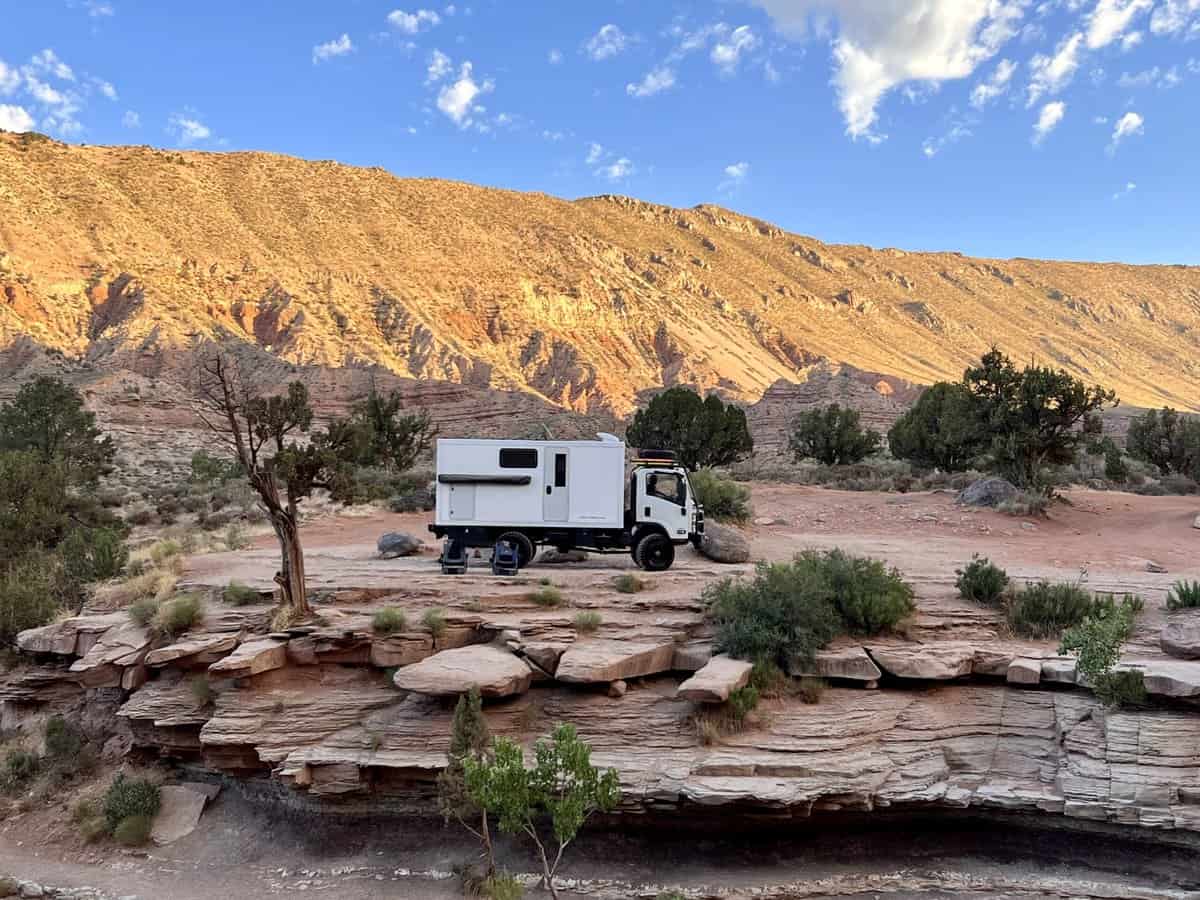 When you're boondocking, or camping without hookups, you need to be extra mindful of your water usage. Water conservation is key to being successful while camping off-grid, off-roading and boondoocking.
There are a few things you can do to conserve water while boondocking:
Use a marine toilet or composting toilet. This will save you a lot of water that would otherwise be used to flush a traditional toilet.
Collect rainwater to use for cooking or washing dishes
Don't let the water run when you're brushing your teeth – fill up a cup instead
Some people go as far as using a spray bottle for doing their dishes this drastically decreases the amount of water consumed from your fresh water tank
Use a sun-shower to rinse off instead of using fresh water from your tank
And finally, always be mindful of your water usage to help conserve this precious resource.
Food and Drinking Water While Boondocking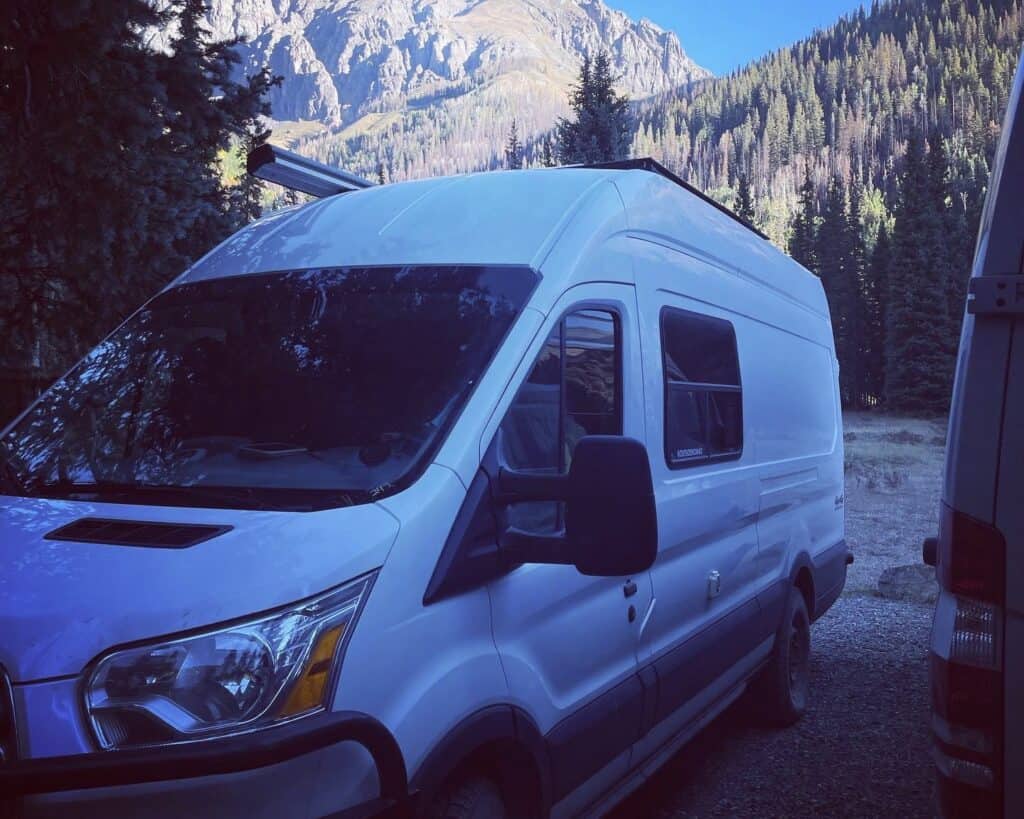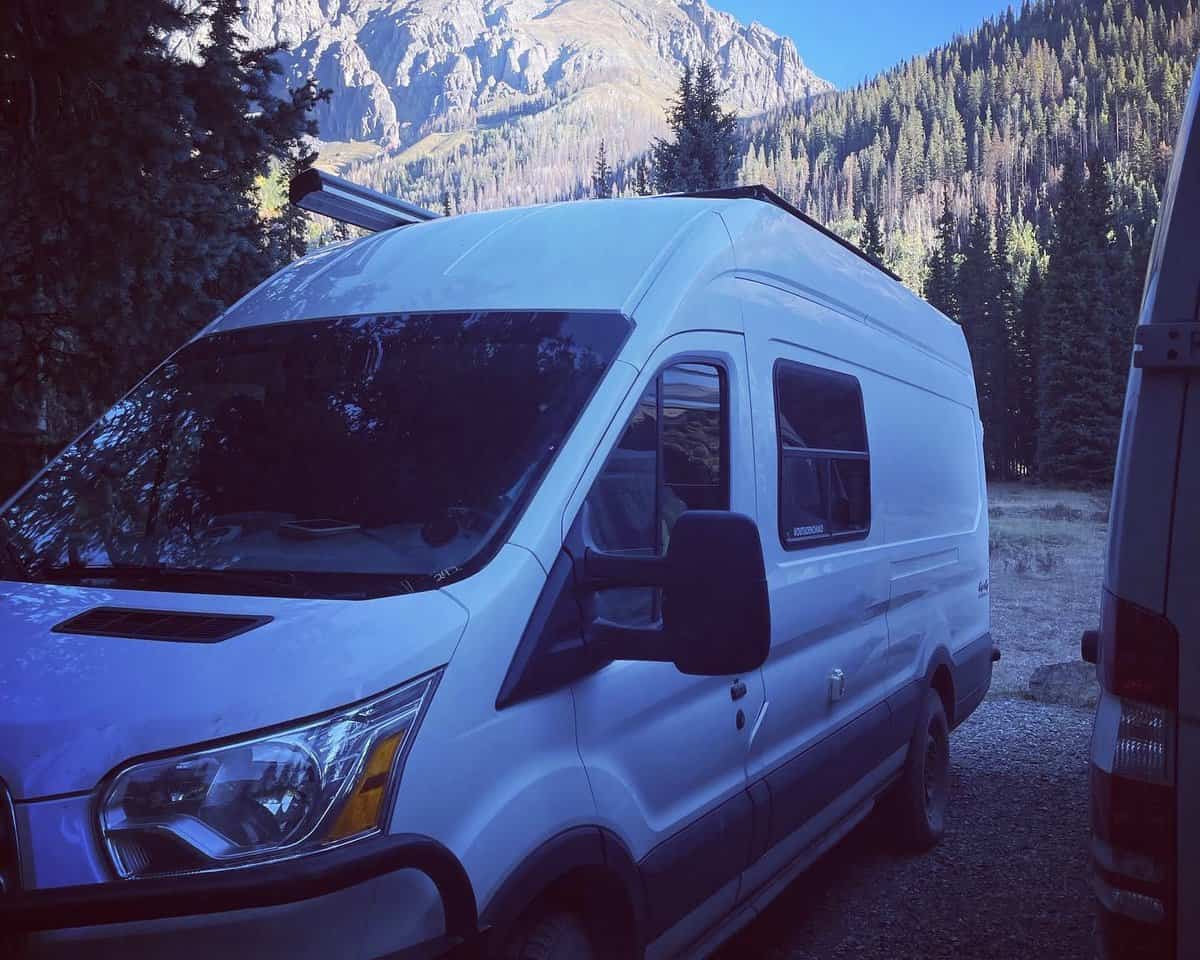 If you're planning to be in an area with no potable water, you'll need to bring your own. Be sure to filter or purify any water that you collect from natural sources.
A good rule of thumb is to bring 1 gallon of water per person, per day. This will ensure that you have enough for drinking, cooking, and washing.
If you have animals traveling with you you'll want to make sure to bring enough for them as well.
As for food, it's important to remember your power source or solar production for powering your fridge. If you're boondocking in a location with no power, you'll need to be mindful of how long your fridge will keep your food fresh.
If you have a generator, you can use it to power your fridge for longer periods of time.
Alternatively, you can opt for non-perishable food items, such as canned goods or dried fruit and nuts. You can also plan your meals around what can be cooked over a campfire or eat no-cook camping meals
Waste and Trash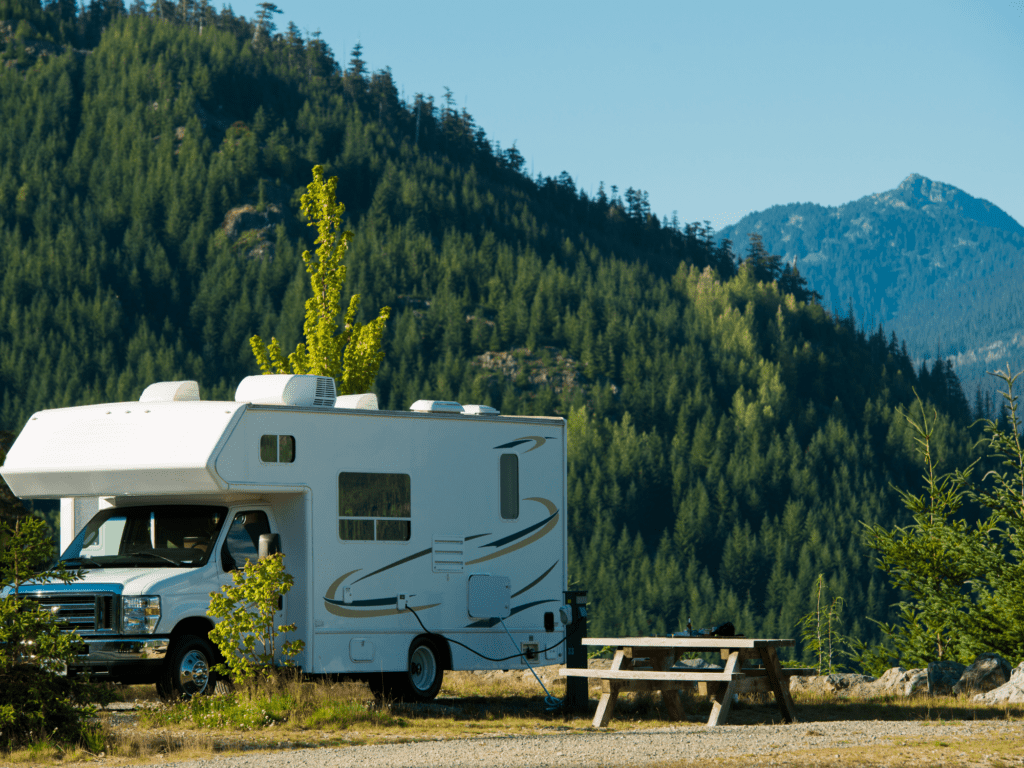 When boondocking, you need to be careful about your waste. Remember that you're in a remote location with no garbage service, so you'll need to pack out all of your trash.
This includes food scraps, packaging, and any other waste that you generate.
Be Prepared For The Weather Conditions With Heat Or Air Conditioning if Necessary
Check the weather conditions for the area you'll be boondocking in advance, and be prepared for extreme temperatures. If it's going to be hot, make sure you have enough water and shade.
If it's going to be cold, be sure to have warm clothing and blankets. You may also want to consider bringing a portable heater or air conditioner, if necessary.
Be Aware of Your Surroundings and Who Or What Wildlife Is Around You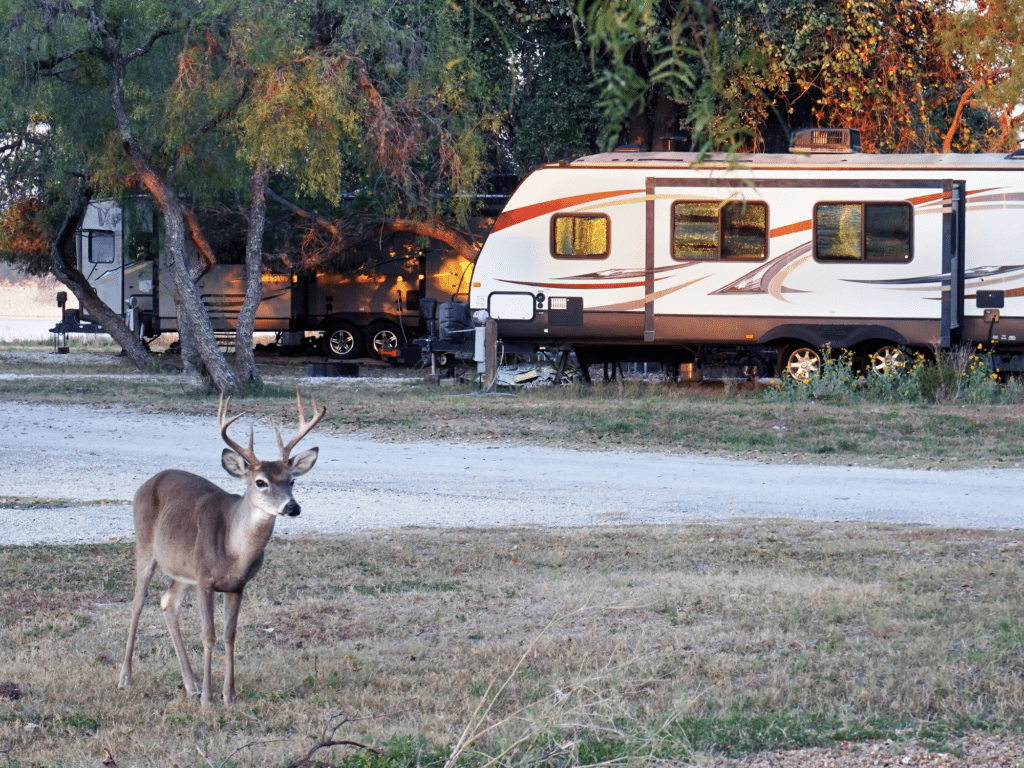 When boondocking, you're in a remote location with no one around for miles. This can be both good and bad. On the one hand, it's peaceful and quiet with beautiful views. On the other hand, it's important to be aware of your surroundings and who or what wildlife is around you.
Make sure you know how to properly store food and dispose of waste so that you don't attract wildlife to your campsite. If you do encounter wildlife, never approach them, and always give them space. Remember, you're in their home, not the other way around.
Be Mindful of Your Power Usage
Power Needs, And Amount Of Solar Production While Off-Grid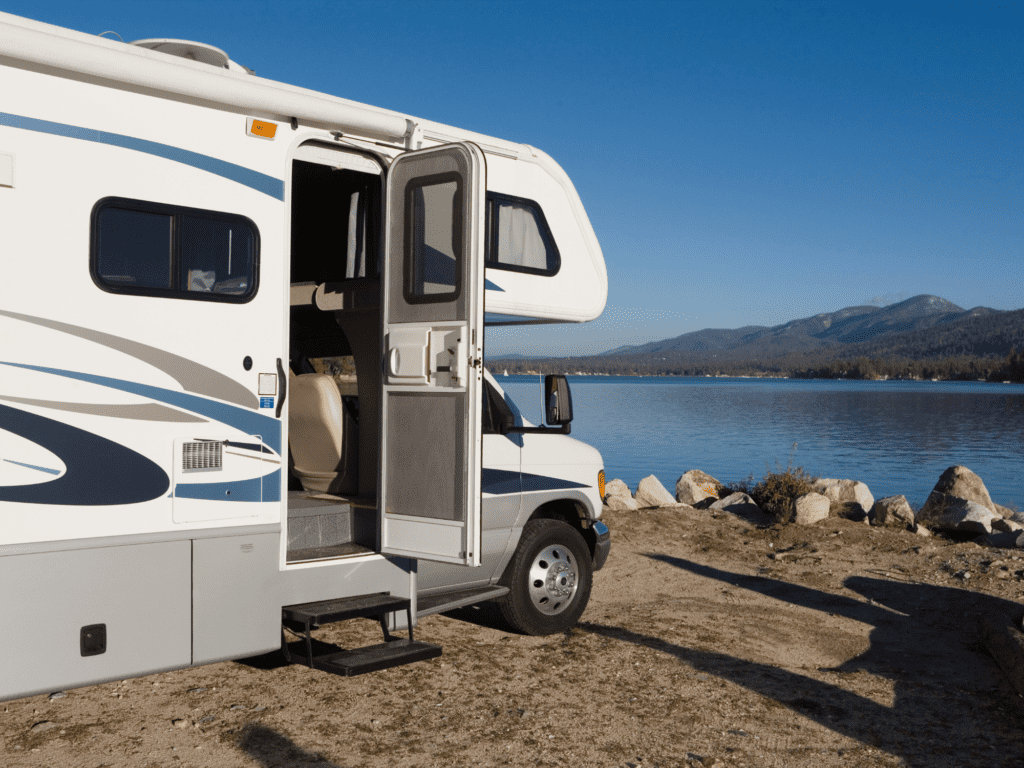 Another thing to be mindful of is your power usage. Since you won't have access to an electrical outlet, you need to be careful about how much power you use.
When boondocking, you're relying on a limited power source, whether it's solar panels, a generator, or an extra battery. This means that you need to be mindful of your power usage.
Be sure to turn off lights when you're not using them and unplug electronics when they're not in use. You may also want to consider investing in energy-efficient appliances, such as LED lights. And, of course, be sure to conserve water as much as possible.
Solar panels are a popular choice for boondockers, as they allow you to generate your own electricity.
However, it's important to note that solar panels don't work well in all locations espcially during incremental weather. If you're boondocking in a shady spot, or during the winter months, you may not be able to produce enough power to meet your needs. In these cases, it's important to have a backup plan, such as a generator or an extra battery.
Fill Up Your Gas Tank And Fresh Water Tank Before Heading Out For Extended Boondocking Stays
Before heading out on an extended boondocking trip, be sure to fill up your gas tank and your fresh water tank. This will help ensure that you have enough resources to last for the duration of your trip.
You should also consider bringing along some extra fuel and water, just in case you run into unforeseen circumstances.
For example, if you get lost or have to take a detour, you may use up more resources than you planned. Having extra on hand will help you avoid being stranded in the middle of nowhere.
Dump Stations After Your Boondocking Stay
If you need to dump your holding tanks after your boondocking stay, you can find dump stations at most RV parks and campgrounds. You can also find them at some truck stops and rest areas.
We use an app called Ioverlander that helps us find dump stations, as well as other amenities like water and propane fill-ups.
Do I Have to Have My Own Toilet When Boondocking?
No, you do not have to have your own toilet when boondocking. However, it is always a good idea to be prepared for primitive conditions. If possible, bring a portable toilet and some baby wipes or plan to use a public restroom when available.
Can I Have a Campfire When Boondocking?
Generally speaking, yes, you can have a campfire when boondocking. However, it is important to check with the local fire restrictions before doing so.
What Are Some Popular Boondocking Locations or Campsites?
There are many popular boondocking locations or campsites across the United States. Some popular locations include national forests, Bureau of Land Management (BLM) land, and some state parks.
How Do I Find Boondocking Near Me?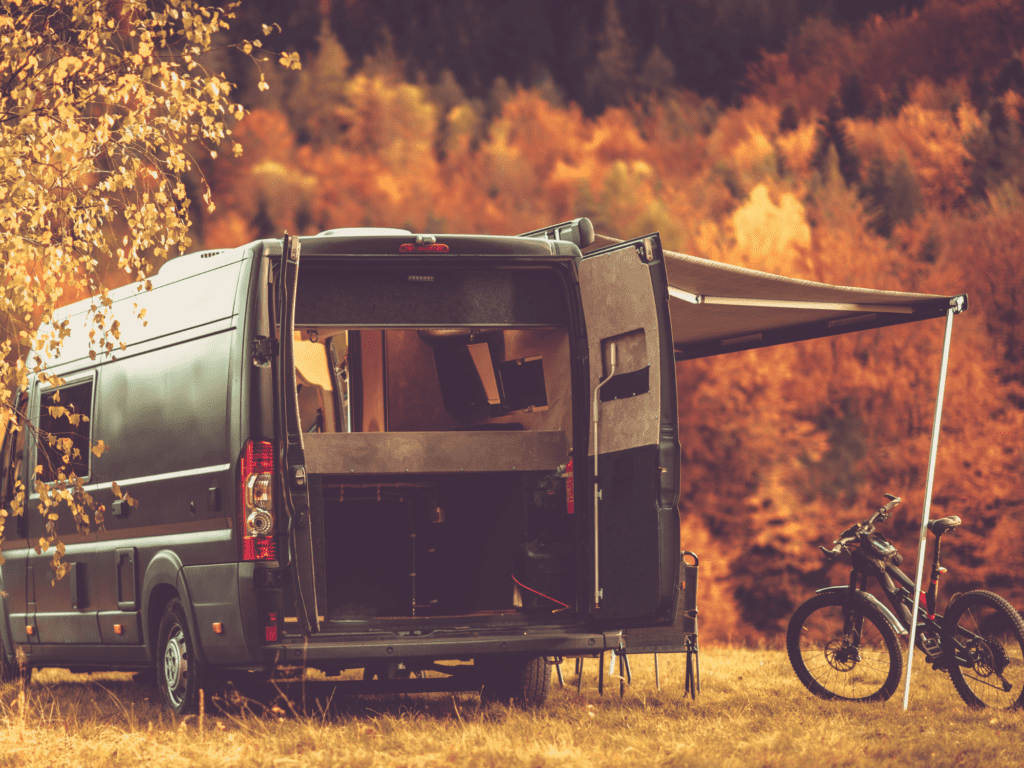 For us, we love blazing our own path! However, if you're not up for the adventure there are tons of apps and resources you can use to help you find the perfect spot to post up for the night.
Here are a couple of our favorite resources for locating boondocking options
Want The Deets On Our Favorite Boondocking Spots?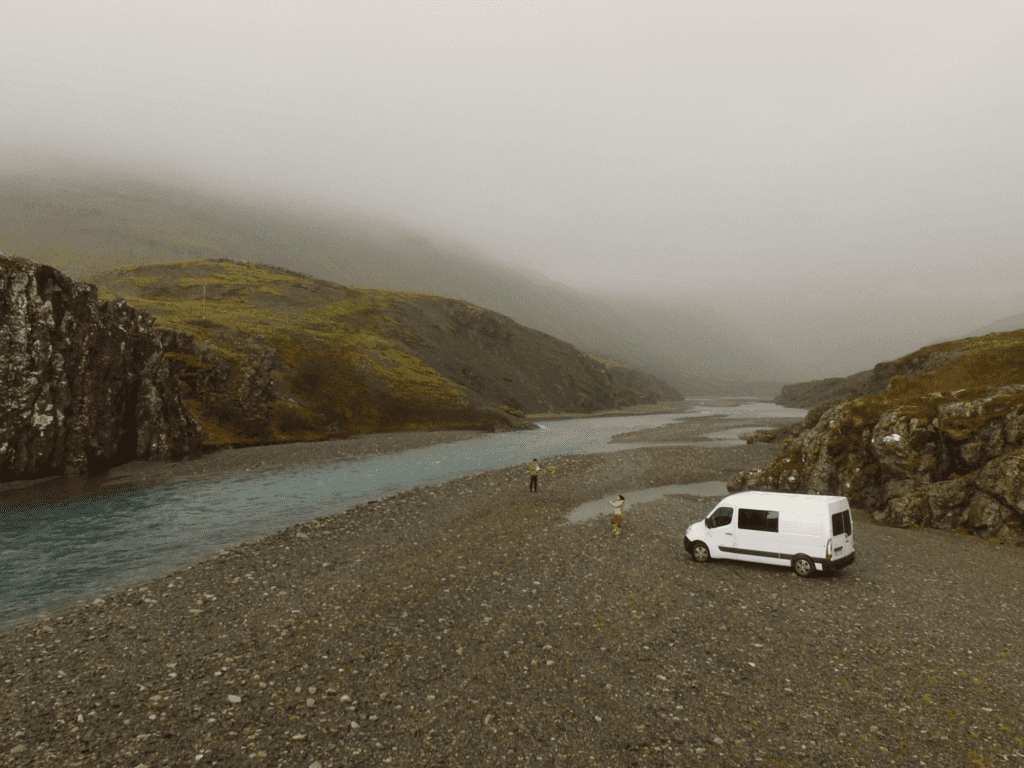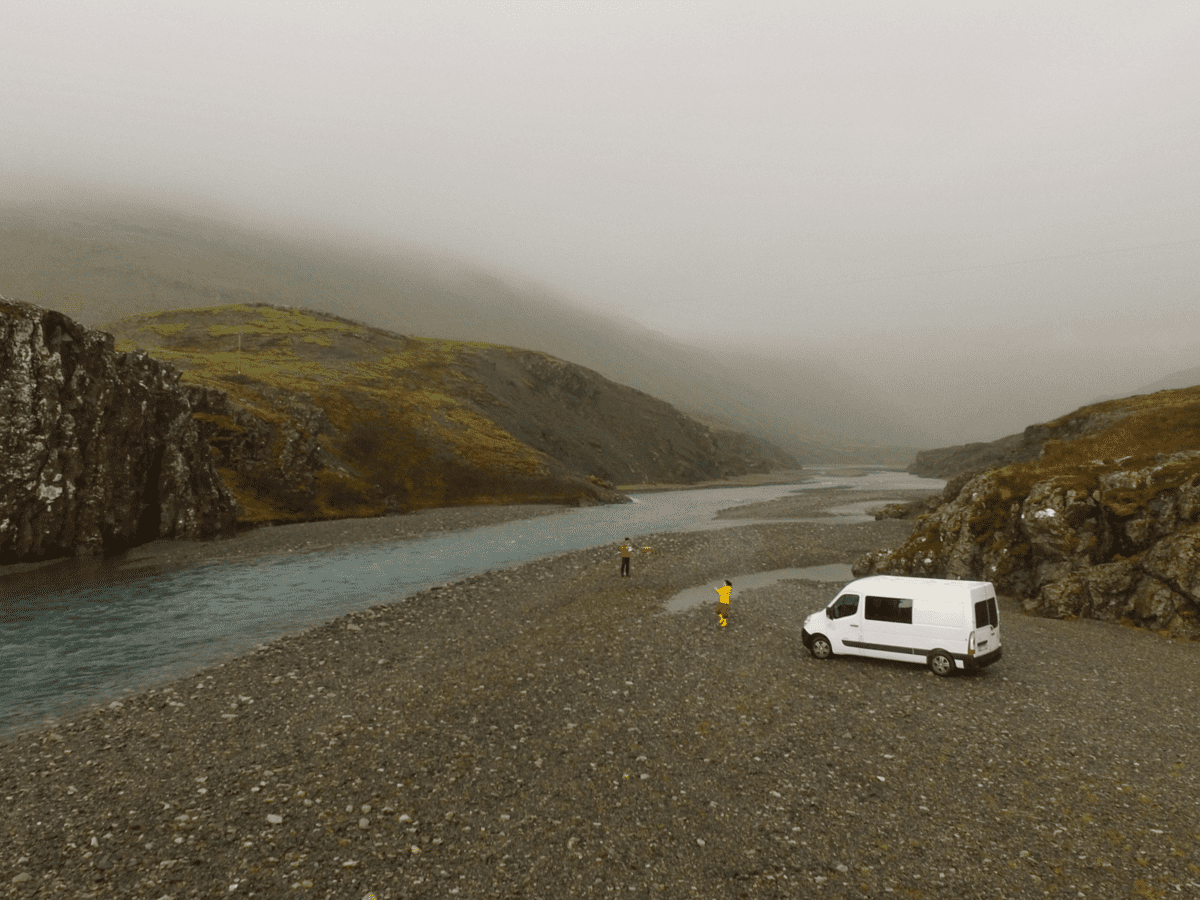 Our two favorite places to boondock are Flagstaff, Arizona and Moab, Utah.
If you haven't been to Flagstaff I highly recommend a full day of mountain biking followed by a tasty beer at Dark Sky Brewery and a boondocking experience in the Coconino National Forest.
If you're into tasty craft beers there's no shortage of fine places to get a cold beverage. Here's a list of our favorite breweries in Flagstaff.
There's also several great day trips you can do from the Flagstaff area that are worth checking out. Our absolute favorite day trip from Flagstaff is visiting the ghost town of Jerome Arizona. Jerome is a must if you've never been, it's a fantastic little town with a ton of character, great places to get a bite to eat, and some kick a$$ bars.
If you happen to find yourself in Moab there are so many things you can do to keep yourself entertained. Obviously, one of the things on your bucket list should be to check out Arches National Park. Once inside the park, you can hike to the Delicate arch or pick another hike that suits your hiking style.
The best time to visit any national park is during the off-season. Last year we went to Arches at the end of February and just about had the whole place to ourselves, it was incredible!
What's All This I Hear About People Boondocking (Wallydocking) At Walmart and Cracker barrel?
I'm glad you asked because obviously there will be times where you need to find a place to pull over for the night and you aren't near any public lands. In this case, I'd like to introduce you to the world of camping at a good ole Walmart for the night.
Yep, you heard it. Walmarts, Cracker barrels and some big box hardware stores like Lowes and Home Depot allow people to camp for free for the night. Make sure to check the parking lot signs to make sure they allow overnight parking or better yet use a boondocking map app from Allstays to look into the details.
Alternative Places To Stay While Living On The Road
RV Parks
If you're new to boondocking or just want to try it out for a short period of time, RV parks are a great option.
RV parks offer hookups for your rig, as well as amenities like bathrooms, showers, and laundry facilities. Some RV parks also have swimming pools, playgrounds, and other recreation options.
Of course, RV parks come with a few downsides. First of all, they're not free.
Secondly, they're often located in more populated areas, which means you won't have the same sense of peace and quiet that you would if you were boondocking in a remote location.
Free Places To Stay On Long Drive Days
Gas Stations are an option for an overnight stop. Many truckers stay at gas stations, and as long as you're respectful, they're usually fine with RVers doing the same.
Just be sure to ask the manager first, and be prepared to move on if they say no.
Rest areas are another option for free places to stay overnight. However, it's important to check the rules and regulations for each state, as some states do not allow overnight camping at rest areas.
Parking lots of big box stores (Home Depot, Cabelas) are often empty overnight and are usually safe places to park for the night. Just be sure to check with the store manager first to make sure it's okay.
Casinos are another option for free places to stay. Many casinos allow RVers to park overnight in their parking lots, and some even have hookups available. Just be sure to check with the casino first to see what their policy is.
The 101 On Stealth Camping and Boondocking Safety and Concerns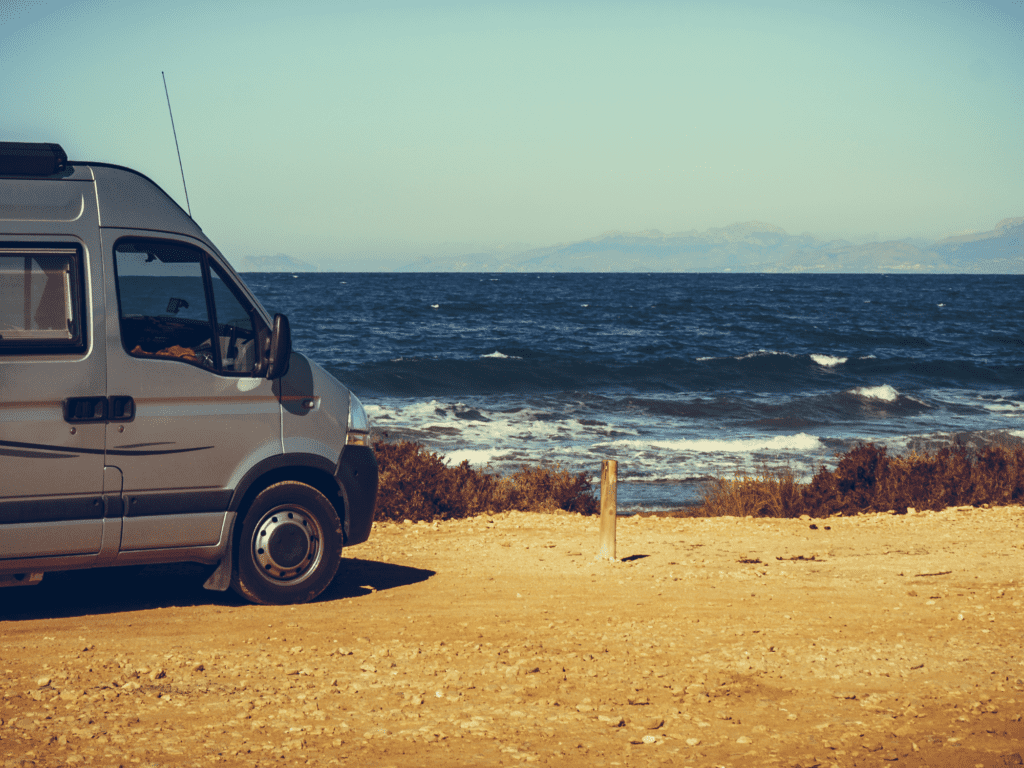 I get it, whether it be boondocking or stealth camping it can be a bit worrisome if you've never done it before. The first step is to follow any rules when they're posted.
The more you boondock or stealth camp the more comfortable you'll become. Over the years we've become pretty good at picking safe and legit boondocking locations.
Use your gut and follow your instincts, if something doesn't feel right it's probably not!
Keep an eye out for signs that restrict overnight parking.
If you're parking in a parking lot consider parking under the lights and look for security cameras and park near them.
Always lock your vehicle during the night
Keep you're driver's seat clear and know where your keys are so if you need to leave in a hurry you can.
Memberships To Help Travelers Find Places To Stay
Harvest Hosts and Boondockers Welcome are two membership-based programs that offer travelers a way to find places to stay. With Harvest Hosts, members can stay overnight at participating wineries, breweries, farms, and other locations for free.
Boondockers Welcome is similar, but instead of staying at commercial locations, members can stay at fellow RVers' homes in their driveways.
Final Thoughts On Beginner Boondocking
Boondocking is the absolute best way to score free camping with the ultimate view. If you're looking for ways to find the best locations for your overnight camping make sure to check out some of the apps I mentioned above.
The forest service maintains online maps of National Forests and the BLM allows you to access their regional maps. If you need help just drop by the ranger station and have them give you the lay of the land!
Or just start exploring. We love cruising the roads of our public lands. The further you explore, the better your chances are of finding that ideal spot.