Fun Camper Accessories to Make Your Time On The Road More Enjoyable
If you're going camping, you need to gear up!
And by gearing up, I don't mean getting a tent or hiking boots. I'm talking about stuff that might come in handy during your camping trip, stuff that will make your life easier, and stuff that won't have you rubbing rocks and carving wood with a stone axe!
So, here are 10 fun camper accessories to help you have a great time on your next camping adventure.
Best Camper Accessories And Gadgets
1. Mosquito Repellent Device

Imagine sitting around a campfire or on the lake, enjoying a beer or two and suddenly a mosquito starts buzzing in your ear! You reach out to squat it, but it's too late; it has already bitten you. The next few minutes of your relaxing camping trip are spent itching yourself to relief.
But, you don't have to worry about that anymore. A mosquito repellent device will take care of those mosquitos for you by creating a protection radius of 225 square feet.
So, no more swatting! Get a mosquito repellent device and have an itch and bite-free camping experience.
2. First-Aid Flashlight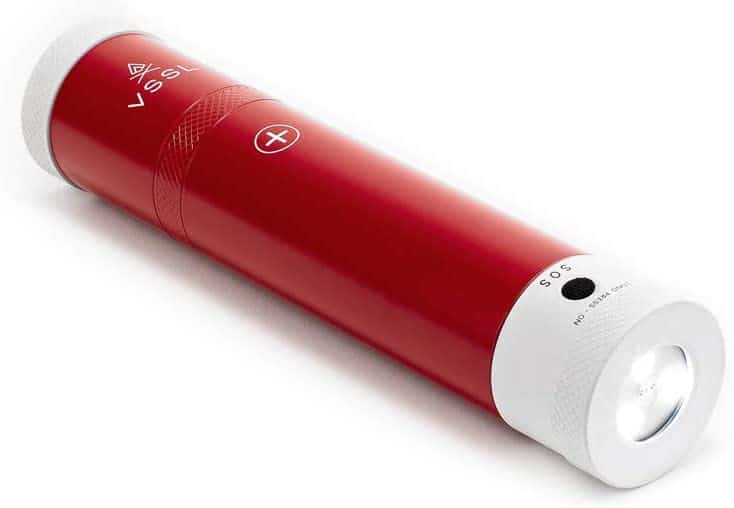 A first-aid flashlight? That sounds new! But it actually serves as a twofer: A flashlight and a compact first-aid kit.
But how?
Here's where the flashlight tube comes in handy! Everything you need in case of an emergency, like band-aids, tweezers, antiseptic wipes, painkillers, gloves, etc., are all packed neatly inside the tube of the flashlight!
No need to carry an extra first-aid kit! Just get the first-aid flashlight and attach it to your bag or belt, and you're good to go!
3. State Sticker Travel Map- Fun Camper Accessories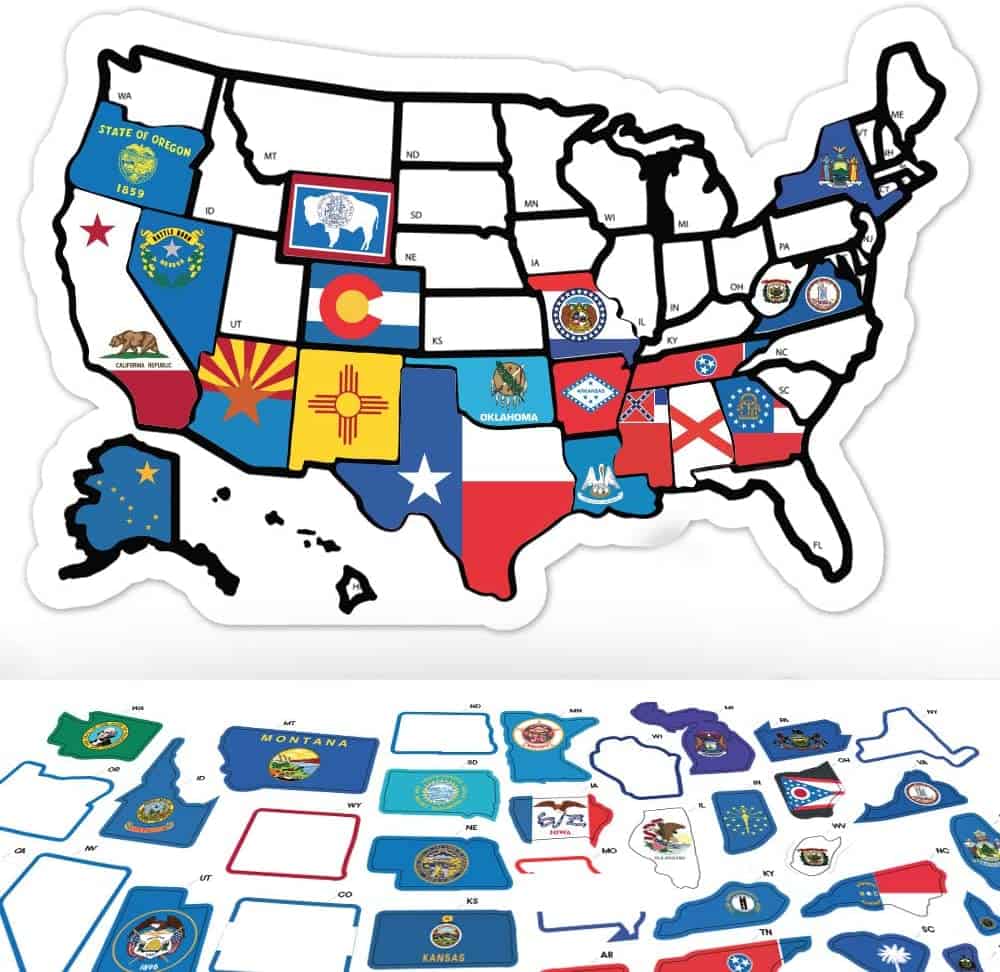 If you're an avid camper, a state sticker travel map is sure to add an element of fun to your trip. It's even better if you have an RV!
Stick the map to your RV door and keep track of all the places you have visited. The exciting part is that you can even take up a challenge to visit as many places as you can within a given time.
Plus, it makes for a great gift too!
4. Glow in the Dark Rope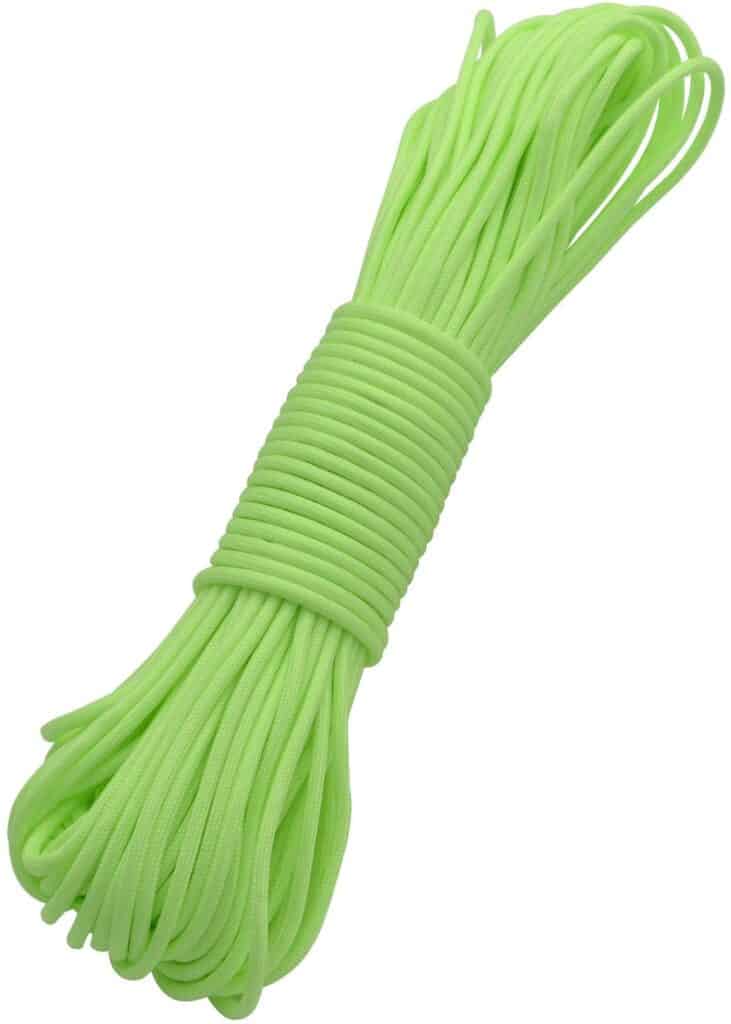 We've all heard of glow-in-the-dark stars and stickers, but what's the deal with a glow-in-the-dark rope?
Well, it's a rope that glows in the dark! It's a fun accessory to add some glam to your otherwise boring tent. Also, no more tripping and bringing down the entire tent if you step out in the dark to pee.
5. 4-in-1 Wash Bag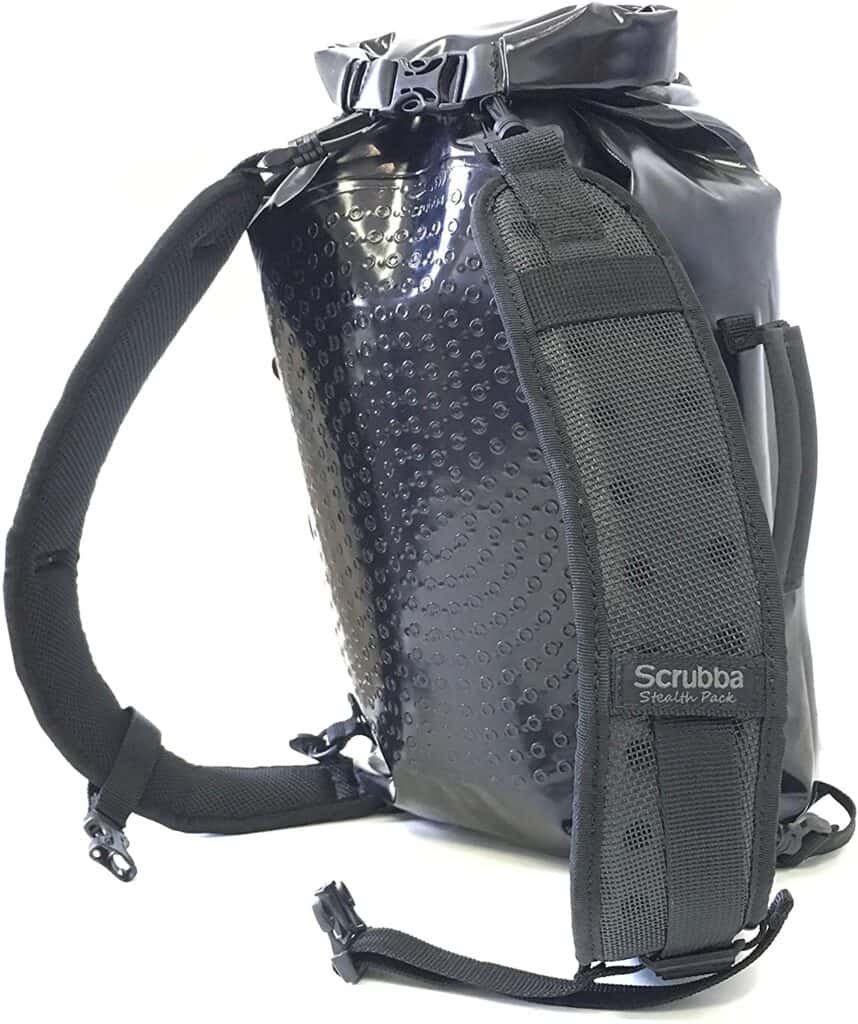 Here's a camper accessory that's going to blow you away! A 4-in-1 wash bag not only helps you carry your gear and keep it safe from rain and water, but it also serves as a washing machine, a portable shower, and a dryer!
Fill the bag with dirty clothes, water, and detergent, and seal the bag. Now, rub it from the outside to give your clothes a machine-like wash. To dry the clothes, simply compress the bag to wring out all the water from the washed clothes. And lastly, fill it up with water, hang it from a tree or something, open the valve, and enjoy a shower right in the middle of the great outdoors!
This is an ideal accessory for camping and hiking and a must-have if you're on the go most of the time.
6. Portable Fire Pit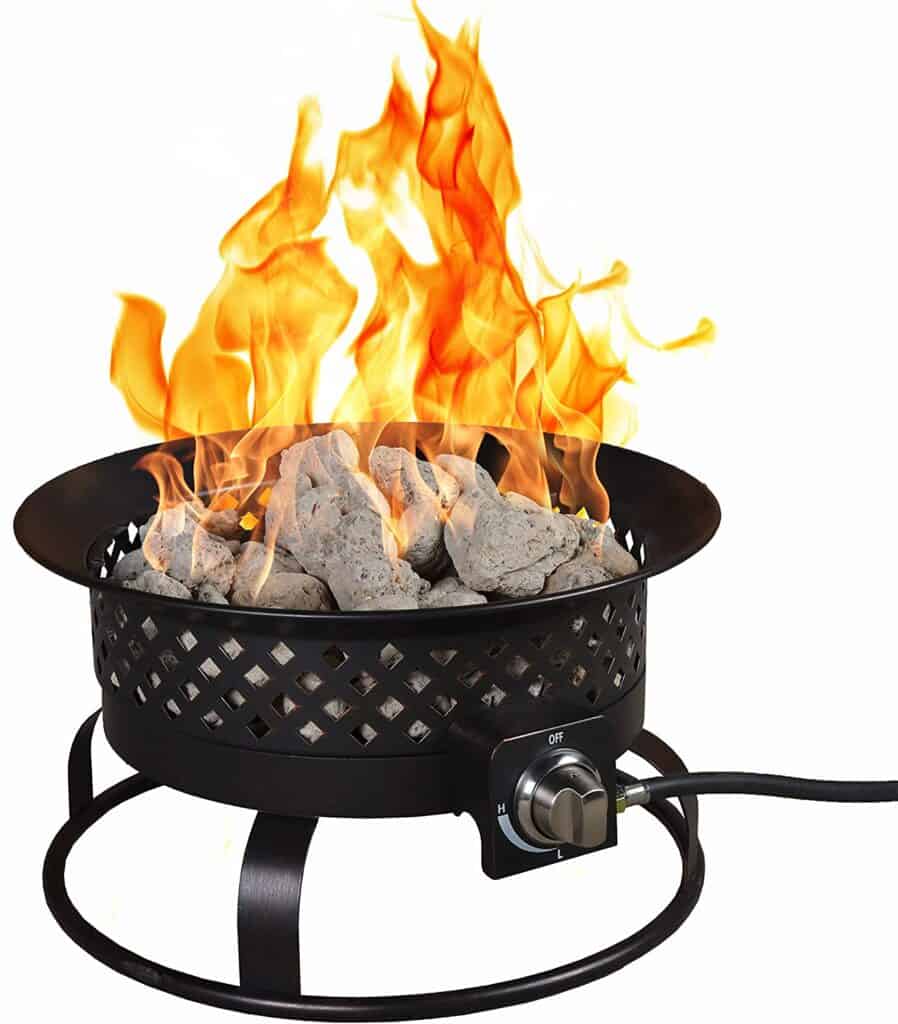 One of the best parts about camping is sitting around a bonfire, enjoying marshmallows, and telling ghost stories! But to build a traditional campfire, you need wood, sticks, a fan, and other things to keep the fire burning.
Why go through all the hassle when you can get a portable fire pit? It is powered by propane gas and is pretty easy to light and extinguish. Just turn it on in minutes using the regulator knob, and enjoy a true bonfire experience no matter where you are.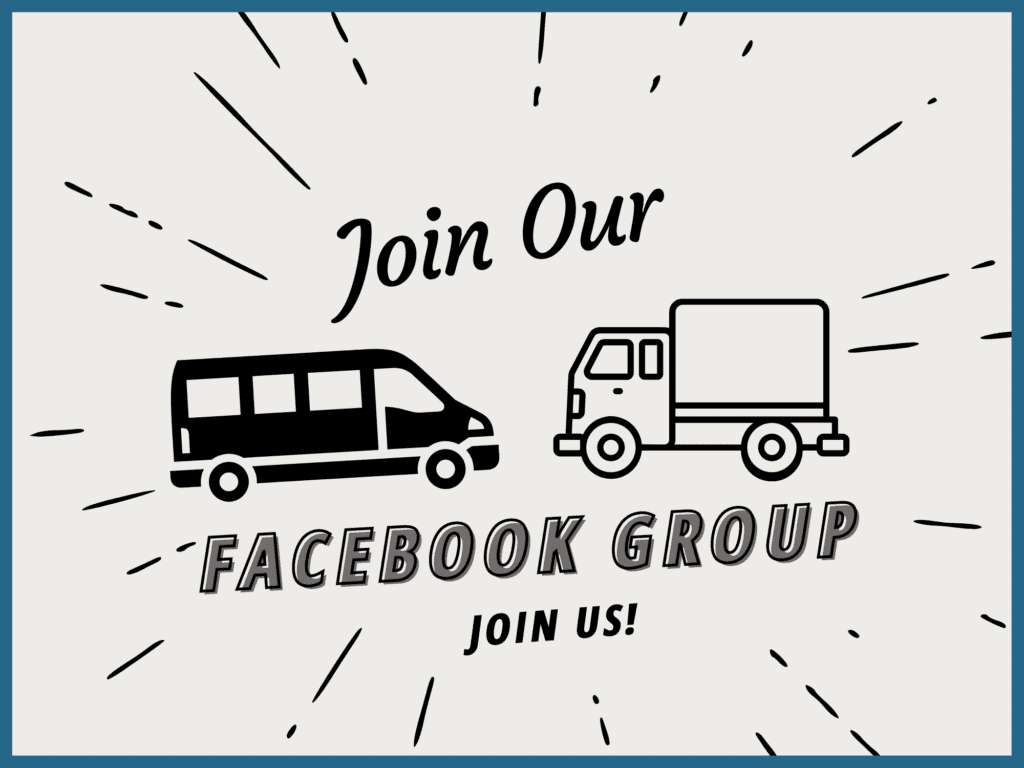 7. The Survival Lantern A Camper Essentials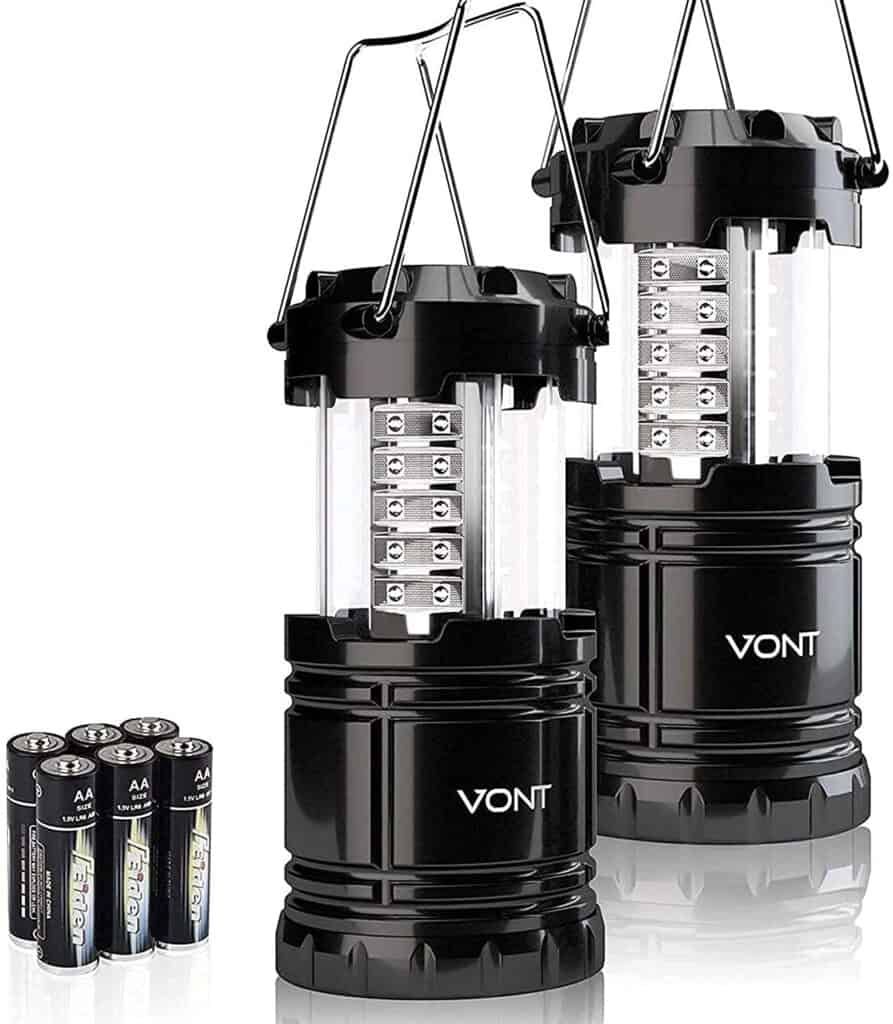 There's no denying that a lantern is one of the most important accessories that we must keep while going camping. But, running out of batteries or changing the oil in a traditional lantern is quite a hassle.
Say goodbye to flickering lights and say hello to the 30-day survival lantern! Just charge it up once, and it will give you approximately 90 hours of light! That roughly equals 30 days. You can also adjust the brightness settings to save the charging.
But, come on! 30 days of light with just 3 D batteries? That's something I would definitely add to my list of must-get camping accessories.
8. Multi-Purpose Camping Shovel- RV Camping Gear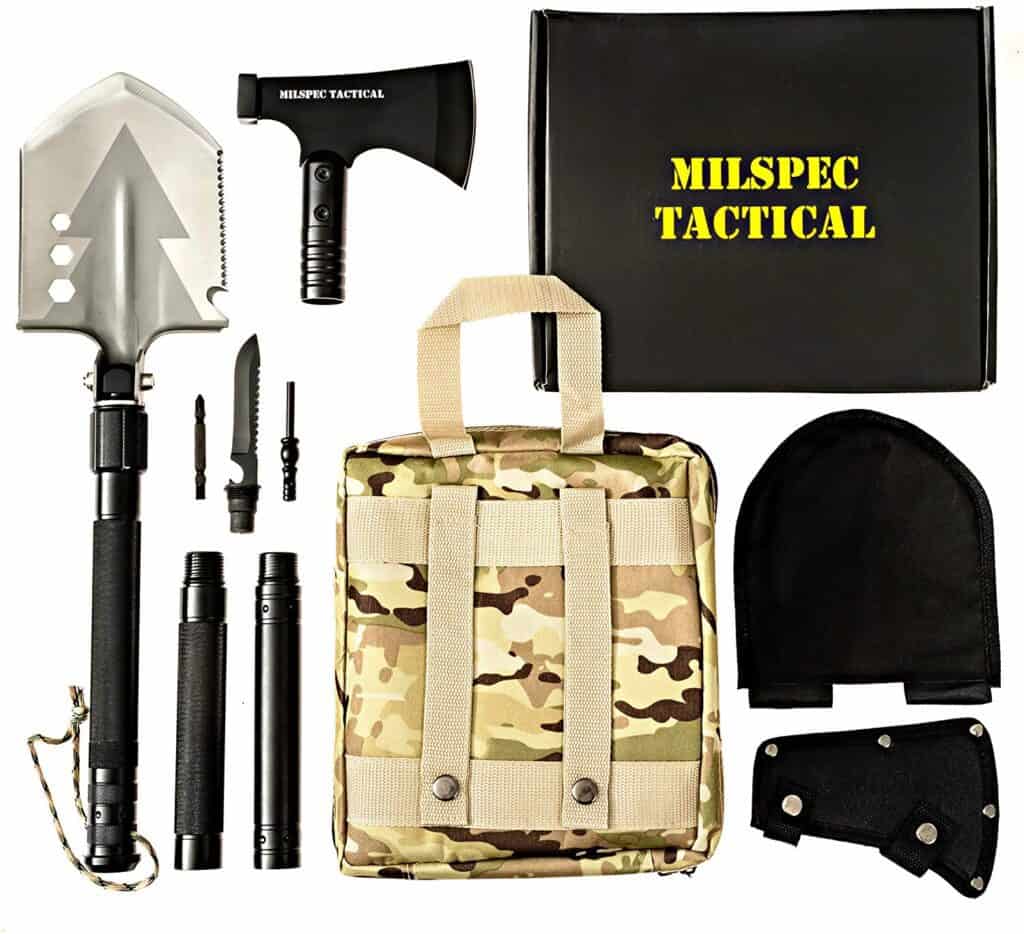 You never know what you might come across when camping out in the woods; therefore, it's always a good idea to keep some tools at hand, like a camping shovel.
But, not just any camping shovel, a multipurpose camping shovel! This tool serves as a shovel, of course, but also as a saw, a pick, and a hoe. Plus, it's foldable! So, whether you're at a campsite or out in the wilderness, this 4-in-1 tool is sure going to be a handy camping accessory.
Kitchen Camping Accessories
9. Instant Pot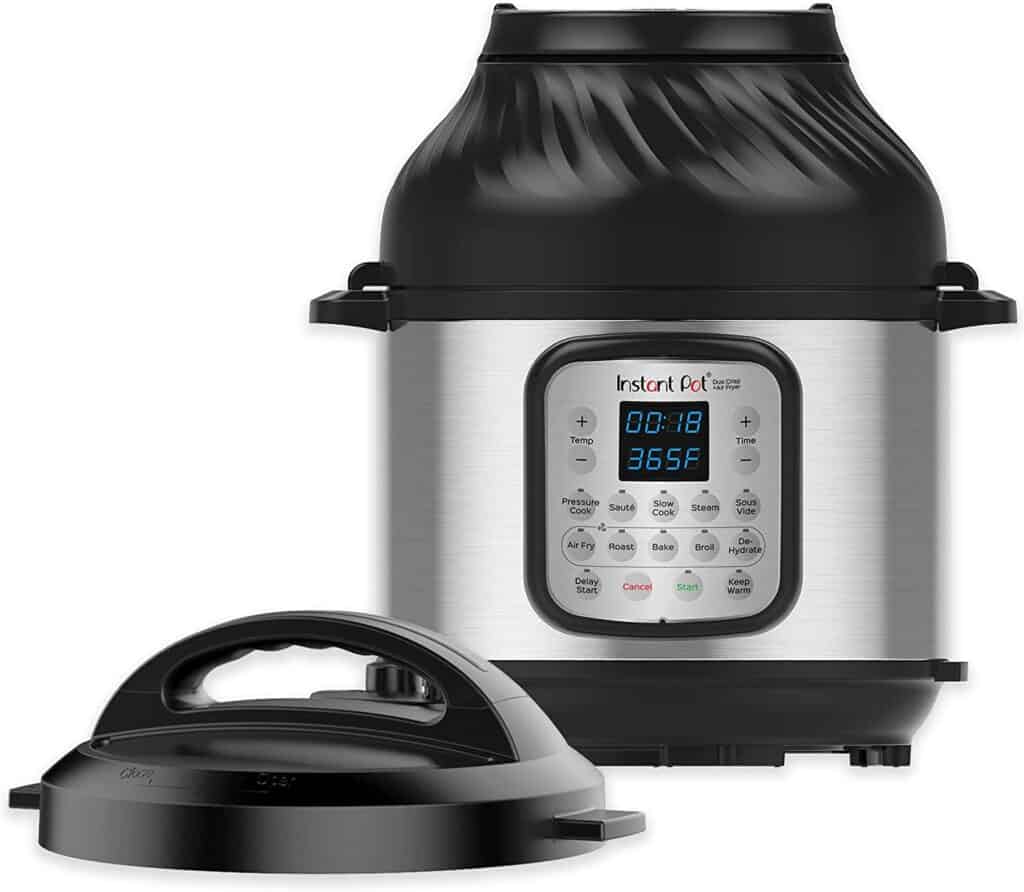 Instant Pot is a great kitchen appliance to have for new RVers. It has six functions including browning, sautéing, slow cooking, yogurt making, rice cooking and steaming. You can set the timer, dial in the settings and then return to your fun until you hear the cooker beep signaling that it is ready for cooking. This will free up your time and allow you to enjoy your RV, camper, or trailer even more.
10. Blackstone Table Top Grill
While RV camping is a blast, sometimes the limitations of being on the road can keep us from building a wood fire at our campsite. That's where the Blackstone grill comes in – it's a portable, easy-to-clean grill that will let you cook up your favorite meals while you're enjoying nature.
This grill can be used indoors or outdoors, making it the perfect option for cooking while camping. The grill is also a great option for small spaces, as it is compact and easy to store.
11. Espresso or Coffee Maker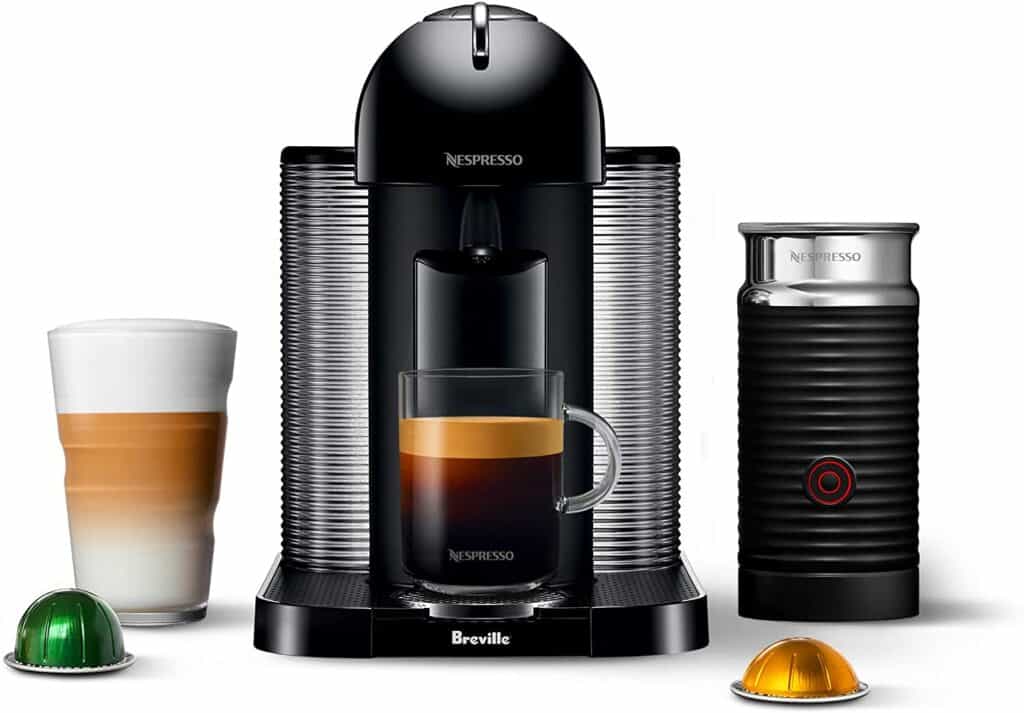 There are a variety of coffee makers on the market, and the one you choose will depend on your lifestyle and how much coffee you drink. If you're a light coffee drinker, then an espresso or coffee maker might not be necessary. However, if you enjoy drinking coffee throughout the day, then having a coffer machine can save you time and money.
The Breville espresso maker is the perfect coffee machine for campers and RV enthusiasts. It is small and compact, making it easy to transport, and it has all the features you need to make a great cup of espresso. Whether you're on the road or camping in the wilderness, this machine will help you start your day off right.
12. Aeropress Coffee Maker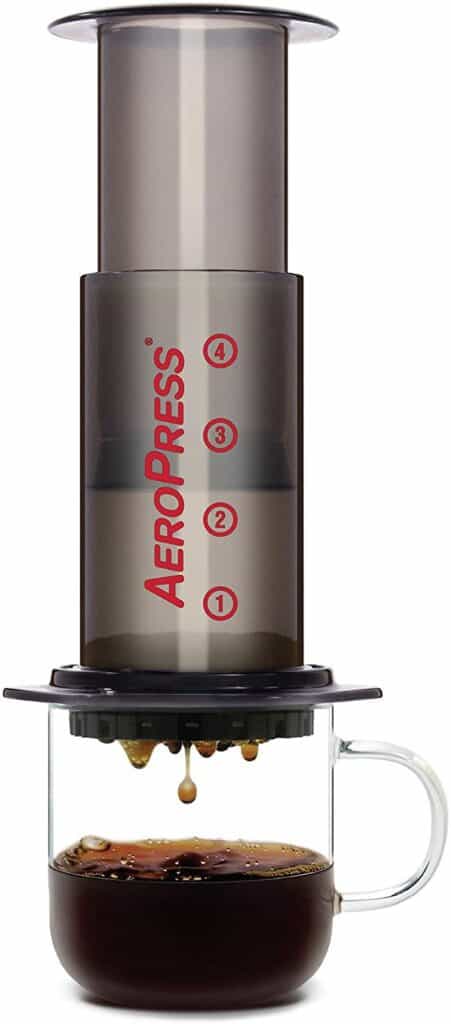 The Aeropress can be a great option if you want to have espresso or coffee while camping and don't want to bring along a big, bulky machine. It's smaller and easier to use than most other espresso makers, so it's a good choice if you're traveling light.
13. Staresso-One of My Favorite Camper Accessories
The Staresso is a coffee maker that has been gaining in popularity in the past few years. It is an upgrade from the Aeropress because it has more features than the Aeropress. The Staresso can make both espresso and coffee, which makes it a versatile option for those who want to save space or have different preferences.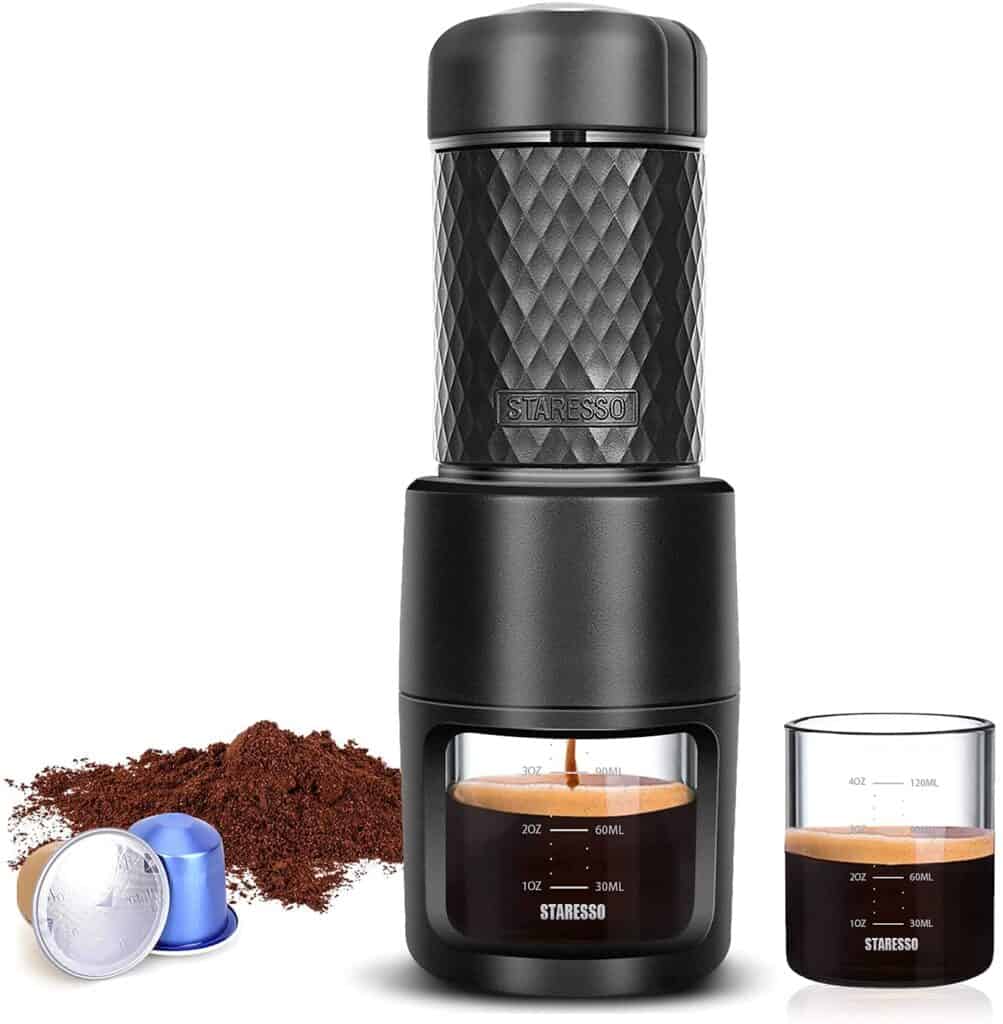 14. Dutch Oven
Dutch ovens are a type of cast iron pot that are popular for camping they're a versatile and inexpensive cooking accessory that every camper should have. Dutch Ovens can be used to cook a variety of items, including stews, roasts, breads, and desserts.
Additionally, they can also be used as a slow cooker or oven. The best part is They are durable and can be used over campfires. They come in a variety of sizes, making them a versatile option for cooking while camping.
15. Sporks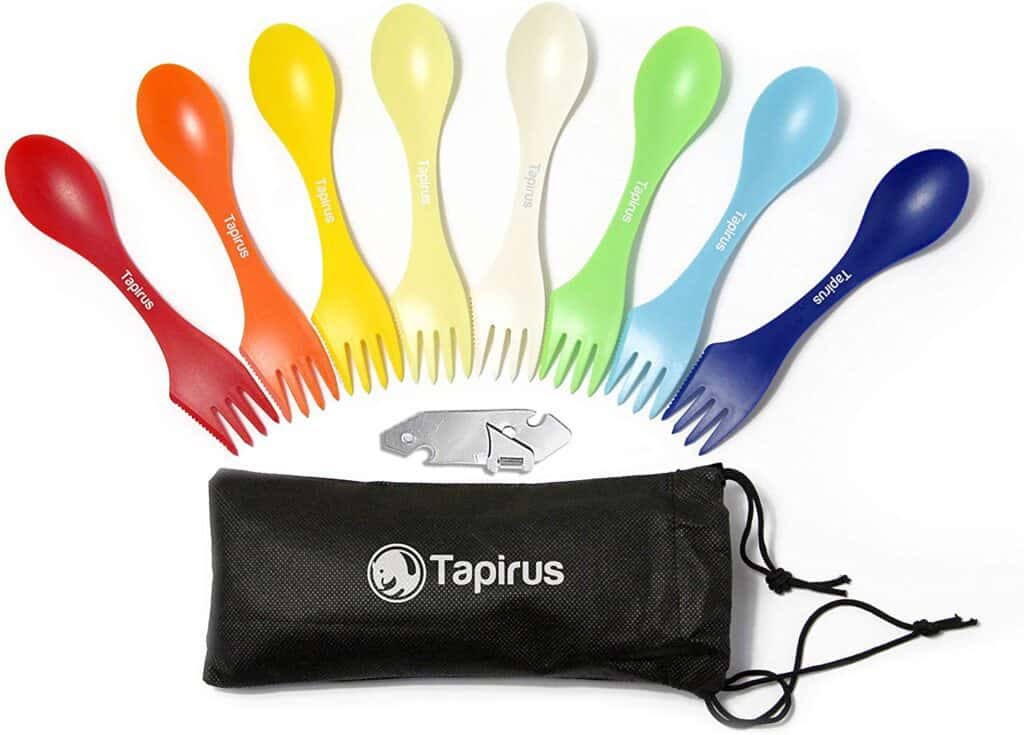 A spoon and a fork in one; hence, spork!
You will be eating on your camping trip, and you will need cutlery! So, instead of packing spoons and forks separately, get sporks and save space! This very helpful accessory is double-sided, with a fork on one end and a spoon on the other.
The best part? The kids love 'em!
RV Travel Accessories
16. Zero Gravity Chairs
A zero gravity chair is a type of camp chair that offers superior comfort. It got its name because it allows the user to recline in a position that simulates zero gravity. This type of chair is popular with RVers because it is lightweight and packs small.
Zero gravity chairs are a great choice for camping because of the many features that make them stand out. One of these features is the built-in lumbar support, which helps to keep your back comfortable. Additionally, zero gravity chairs recline to a perfect position for taking a nap or reading a book.
17. Fold Up Table- One Of The Most Useful Camper Accessories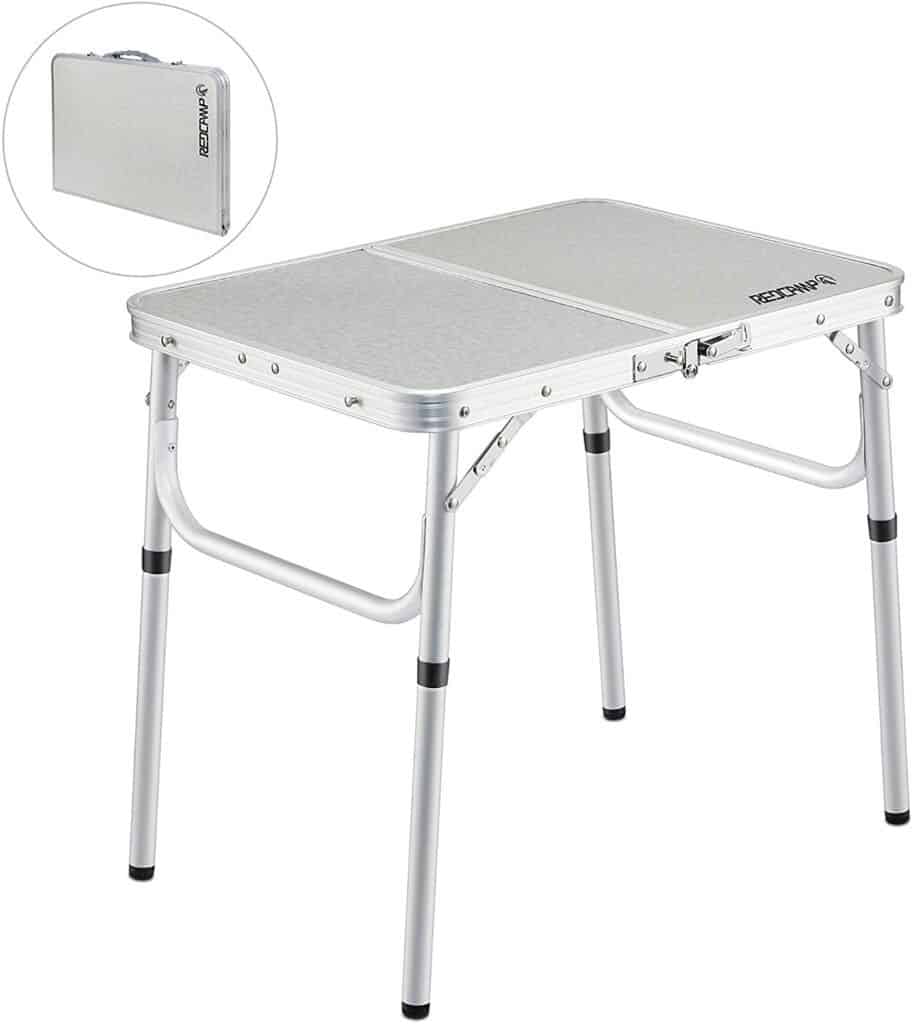 A compact folding camping table is an RV must have. It provides a place to eat, play games, or work on your laptop. There are many different types and styles of camping tables, so it is important to find the right one for your needs.
This fold-up table is perfect for RVers, campers, and trailer enthusiasts. It easily folds up and stores away when you're done using it, making it a space-saving option. Plus, this table only weighs 10 pounds, making it an ideal addition to any recreational vehicle.
18. Hammock
Hammocks are a great way to relax in your RV, camper, or trailer. They are easy to set up and take down when you want to move from one campsite to another. There is no need for a special stand or a complicated system to attach them. A few simple knots and you have yourself a hammock that is ready for your next camping trip.
Hammocks come in all shapes and sizes and are made of different materials. They range in price from a few dollars to several hundred dollars depending on the material and design. The best designs are those that have an adjustable rope so you can adjust the length of the hammock to fit your body.
Hammocks can be used for more than just relaxing. They are great for sleeping, reading, and even watching a movie.
19. Portable Generator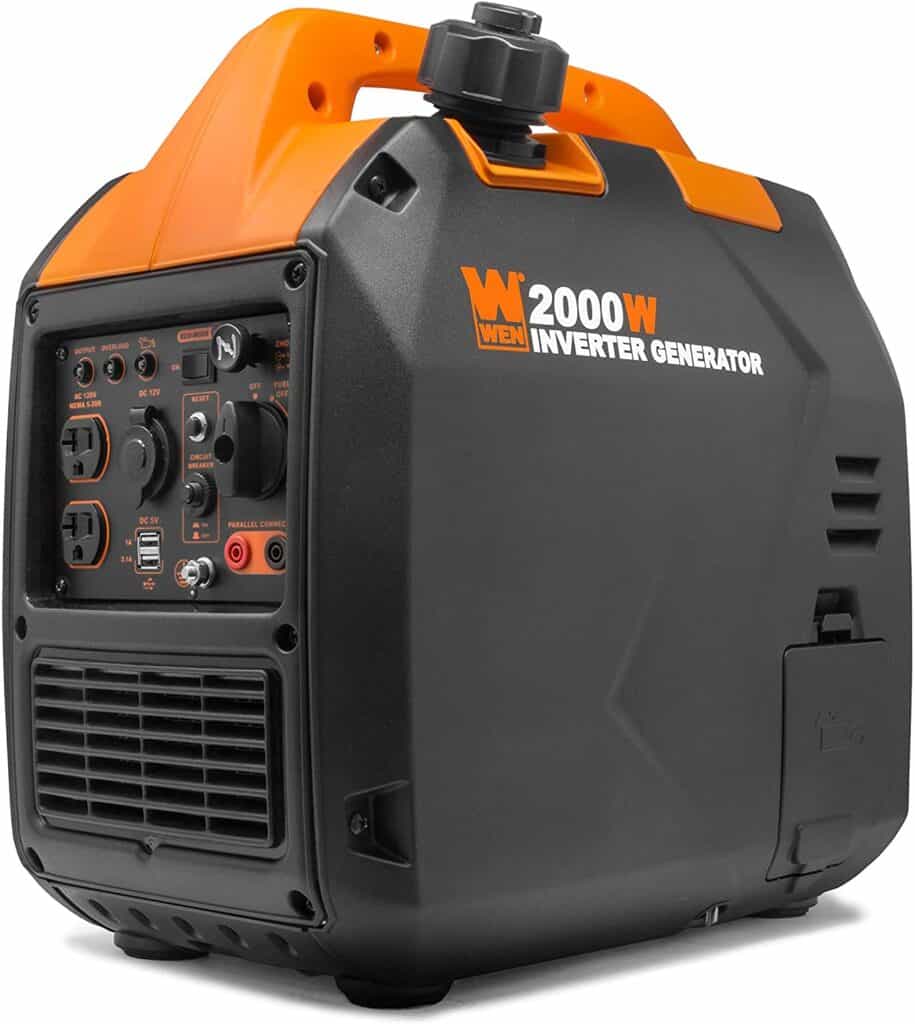 We have to admit that going on a camping trip is incomplete without having our gadgets powered up for some music and entertainment. And, for that you need electricity.
A portable generator is small, lightweight, yet powerful enough to keep your electronic items running for the entirety of your trip. It can provide almost 2000 watts of electricity and is a perfect accessory for your adventure.
20. Camping Door Mat- Fun Camper Accessories
Camping door mats are one of the best RV accessories to have. They are great for keeping dirt and mud from coming into your camper, RV or trailer. They are also handy for wiping feet before entering the camper. There are many different styles to choose from that will fit the decor of your camper.
Get Out and Explore And Use The Best Camping Acessories
Camping is quite a fun family and friend activity. However, it can turn into a not-so-good experience if you're not prepared well. It's always wise to plan ahead and arrange for all the things you want to take along to have the best experience.
Therefore, the 10 fun camper accessories that I have discussed will surely help you have a nice and comfortable adventure, no matter where you go!