Have you let Labor Day slip past without planning that final summer getaway? Are you looking for the best cheap places to visit in Fall in the USA?
Don't worry! The magic doesn't have to end. Even as we are moving into the colder months, the fun is still very much alive.
From charming city trips to exciting beach getaways, these affordable fall destinations will make your travel dreams possible.
Affordable November Getaways: Cheap Destinations for Your Fall Travel
Exploring the Charms of Vermont
Vermont, dressed up in fall colors, is a sight for all seasons.
Most of it is blanketed by a medium-density forest, primarily composed of maple, birch, and beech trees.
As the fall season sets in, these trees transform into a display of warm hues. Cities like Burlington are perfect for this spectacle, allowing for remarkable reflections over Lake Champlain and the distant Adirondack mountains.
Instead of car rides, take a more active route. Renting a bicycle lets you experience the beauty up close and personal. Tempted?
Make it even better by taking a gondola ride in Stowe, delivering a bird's-eye view of the valley.
Additionally, Vermont's vineyards offer a unique and delightful experience for wine enthusiasts.
Pro tip: Vermont can be pricier during the peak season, but trust me, the view is worth every penny.
1. The Spectacular Grand Smoky Mountains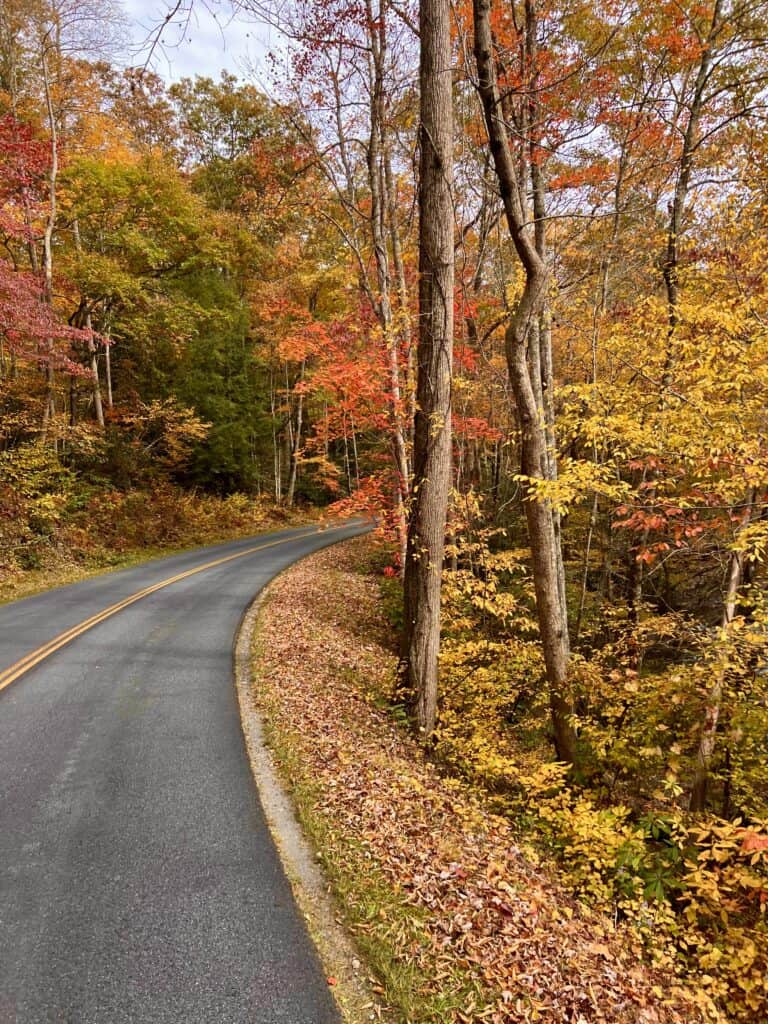 Gatlinburg's mountain charm is quite the show in fall. Sitting at the door of the Great Smoky Mountains National Park, it's a haven for adventurers and nature lovers.
As the foliage turns to shades of orange, gold, and crimson, the already stunning view becomes breathtaking.
A hike to the Chimney Tops, though steep and short, presents a classic Smoky Mountain panorama. You'll find plenty of affordable camping, hotel, and rental options to choose from.
Here's a fact: The Smoky Mountains are the most visited national park in the US, particularly in October.
2. Silverton, Colorado Our Favorite Cheap Place To Visit In Fall In USA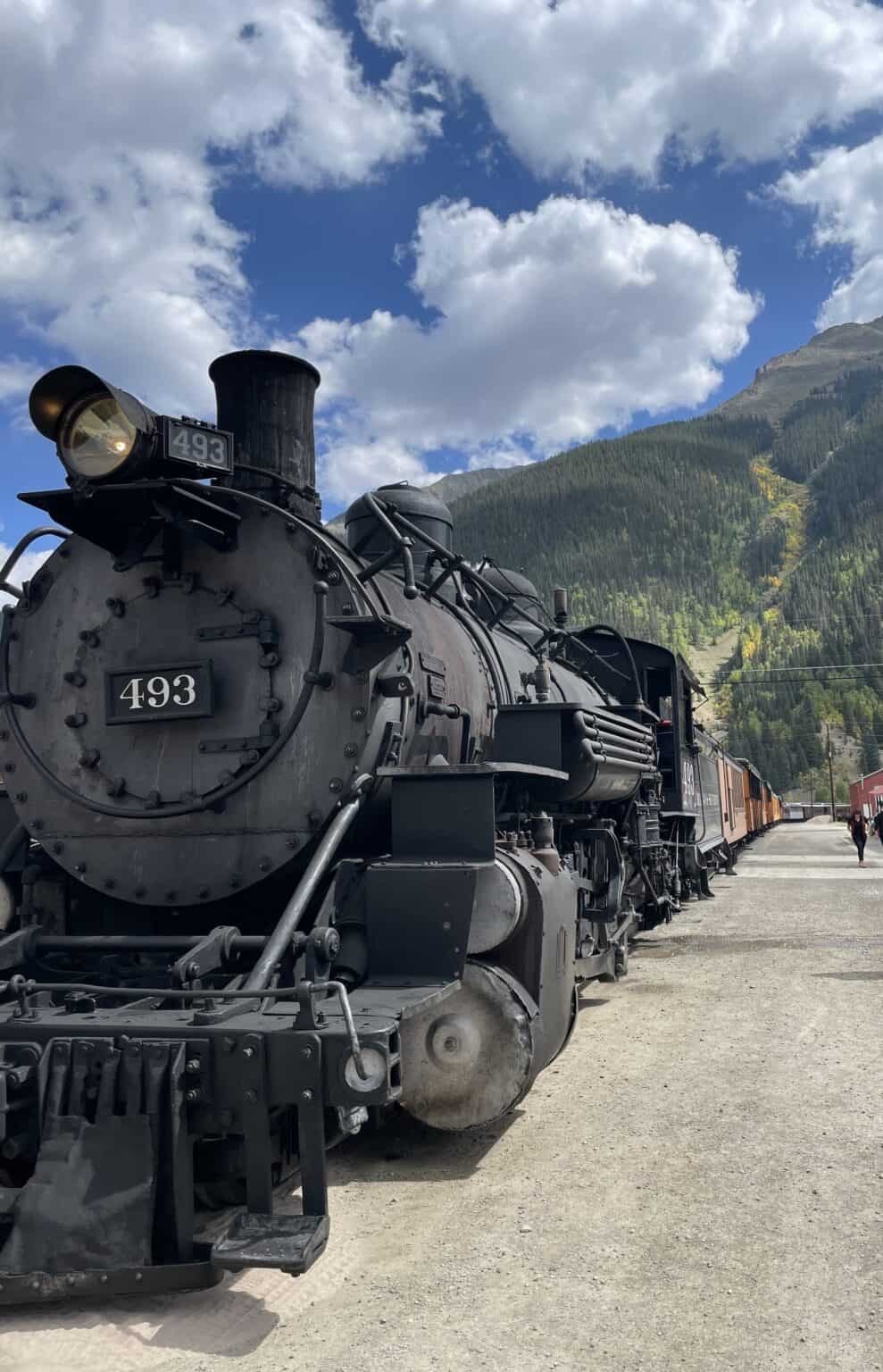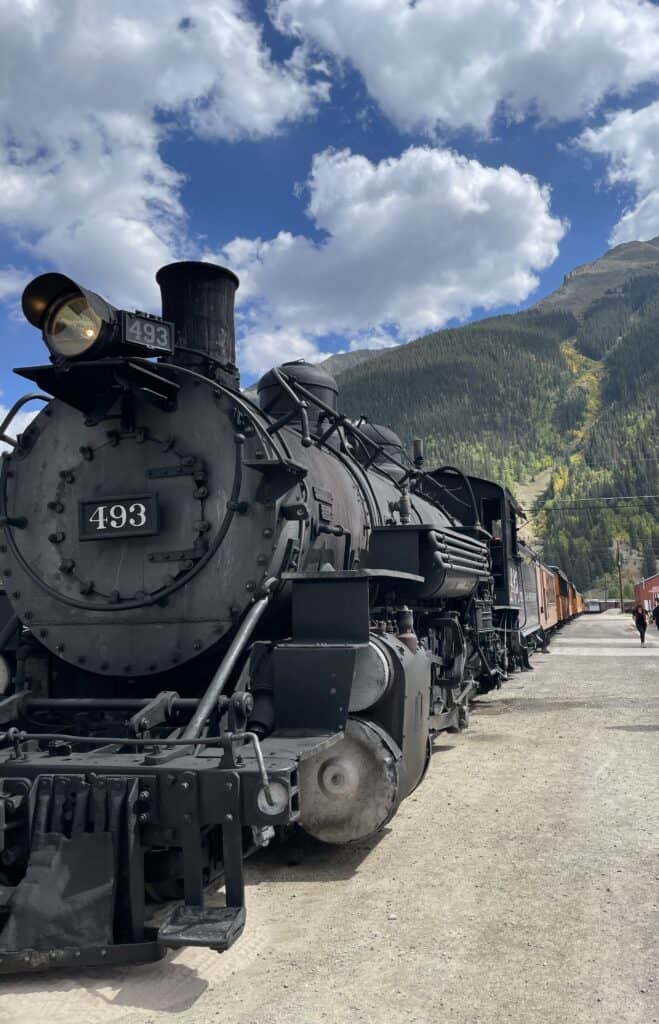 There's a small town nestled in the San Juan National Forest, by the name of Silverton. This hidden gem in Colorado turns into a golden spectacle during the fall, as the aspen trees mature into a fiery yellow.
Famed for its historic downtown charm and numerous trails, its vivid hues are a delight to the eyes and the camera.
For an added adventure, there are short drives to the nearby historic mining towns of Animas Forks, Eureka, and Lake City.
Now for the thrill-seekers, take the Ice Lake Trail or the Kendall Peak Road, which are fantastic Rocky Mountain trails for hiking.
Pro tip: Silverton has surprisingly affordable prices, making it no less than a treasure for travelers on a budget.
Good to know: Silverton's fall colors peak from mid-September to mid-October, but can vary depending on the specific area.
3. Holland, Michigan
Holland, found on the shores of Lake Michigan, is a splendid fall spot. Famous for paying tribute to the region's Dutch heritage with magnificent spring tulips, it transforms into a sea of orange and red during the fall.
Mount Pisgah, a nearby dune, offers the best foliage views in Holland, thanks to an extensive boardwalk system. Ascend to the top for mesmerizing 360-degree views.
Just outside of town lies Riley Trails, boasting miles of paths perfect for a fall hike or bike.
Wrap up your visit with Fall Fest, an annual jamboree in October featuring food, pumpkin carving, parades, and tours. What's more, there are plenty of budget-friendly breweries, distilleries, and cafes to explore.
Here's a secret: To save money, visit in September or October. The changing leaves create an equally spectacular scene as the spring tulips. But shhh, you didn't hear it from me!
4. Fall Colors in Asheville, North Carolina
Welcome to Asheville. Rich in culture and steeped in natural beauty, the small city charm combined with the breathtaking foliage is a sight to behold.
A jewel in the Blue Ridge Mountains, fall hues in Asheville lasts from early October to mid-November, making it an autumn lover's paradise.
Whether you prefer scenic drives through Blue Ridge Parkway or hiking Hickory Nut Falls Trail in Chimney Rock State Park you're sure to get your fill of the autumn colors.
The tall ranges of the parkway offer vistas at every bend. Thanks to Asheville's elevation and location, this fall display lasts longer than most places.
Among its urban attractions, the 434-acre North Carolina Arboretum shines with its botanical gardens, showing off the season's spectrum.
Good to know: For a memorable trip, consider an early or late visit to avoid the tourist rush while still catching peak leaf color.
For the budget-conscious traveler, Asheville is one of the best cheap places to visit in the U.S during fall.
Experiencing the Stunning Pacific Northwest
5. Uncover Seattle, Washington's Treasures
Imagine drinking coffee at a local café overlooking the vibrant hues of fall at the Washington Park Arboretum.
Sounds amazing, doesn't it? This is just one of the charming experiences that Seattle offers. The Washington Park Arboretum and Discovery Park provide serene escapes within the city limits, making them perfect fall destinations.
The Pike Place Market bustles with life, offering fresh produce, artisan crafts, and lively street performances. Add to this a visit to the famous Space Needle and you've got yourself an unforgettable getaway.
The city's falls colors light up, especially when the leaves change, presenting a sight that is nothing short of breathtaking.
Here's a fact: Seattle's forested surrounds, including the city itself, comprise of forests, mountains, and water.
On top of all these, the travel rates are cheaper during fall, allowing both peace and charm without burning a hole in your pocket. It's no wonder why Seattle is one of the best cheap places to visit in fall in the U.S.
Enjoy the Serenity of Olympic National Park
Located in the northwestern part of Washington state, Olympic National Park is a nature lover's dream, perfect for outdoor enthusiasts.
With roughly a million acres of wilderness, it offers panoramic views of glacier-capped mountains, picturesque beaches, and temperate rainforests.
For fall escapades, camping near the Madison Falls offers up dramatic views and allows you to fully immerse yourself in the great outdoors.
Stargazing here is a must-do, and the wildlife here could include spotting mammals like black bears and elk so be aware of your surroundings.
The park's major trails like Hurricane Ridge and the Hoh Rainforest remain open through the fall, providing plenty of opportunities for outdoor exploration.
Here's a tip: For the warmest weather and mostly sunny conditions, visit between July and August. But remember that this is the park's busiest time of the year, so expect crowds.
City Trips For the Budget Traveler
Austin, Texas: A Hub of Food and Music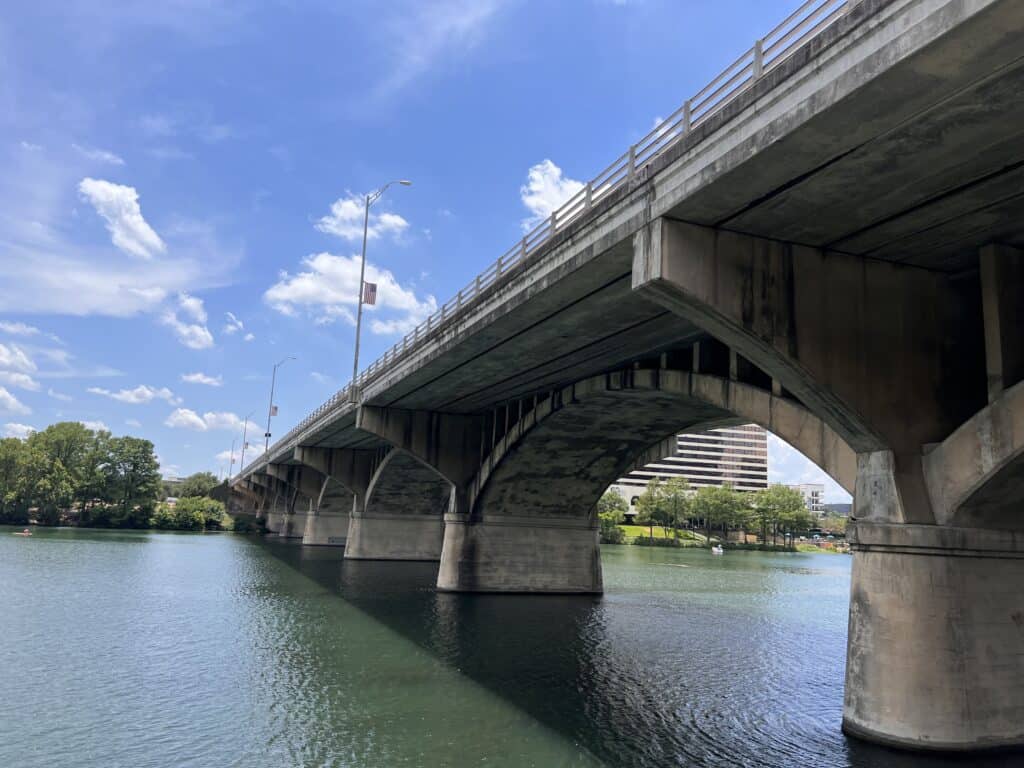 Austin is the heart of Texas' music scene, but that's not the only card it holds. As the leaves change into brilliant hues of oranges, yellows, and reds during fall, the city comes alive with festivals.
The Austin City Limits music festival in October, the jazz festival, and the Texas Book festival are not to be missed.
Pay a visit to the Texas State Capitol, a magnificent structure located in the heart of the city, or check out one of Austin's numerous food trucks, serving everything from barbeque to doughnuts.
You'll find local farms offering pumpkin picking and corn mazes throughout October too.
Here's a top tip: Fall in Austin isn't just about the leaves. The mild weather makes it a great season to get out and explore, especially for outdoor activities such as paddleboarding on Lady Bird Lake.
The best part? Austin is an affordable fall vacation gem, making it one of the best cheap places to visit in the U.S during fall.
Flagstaff, Arizona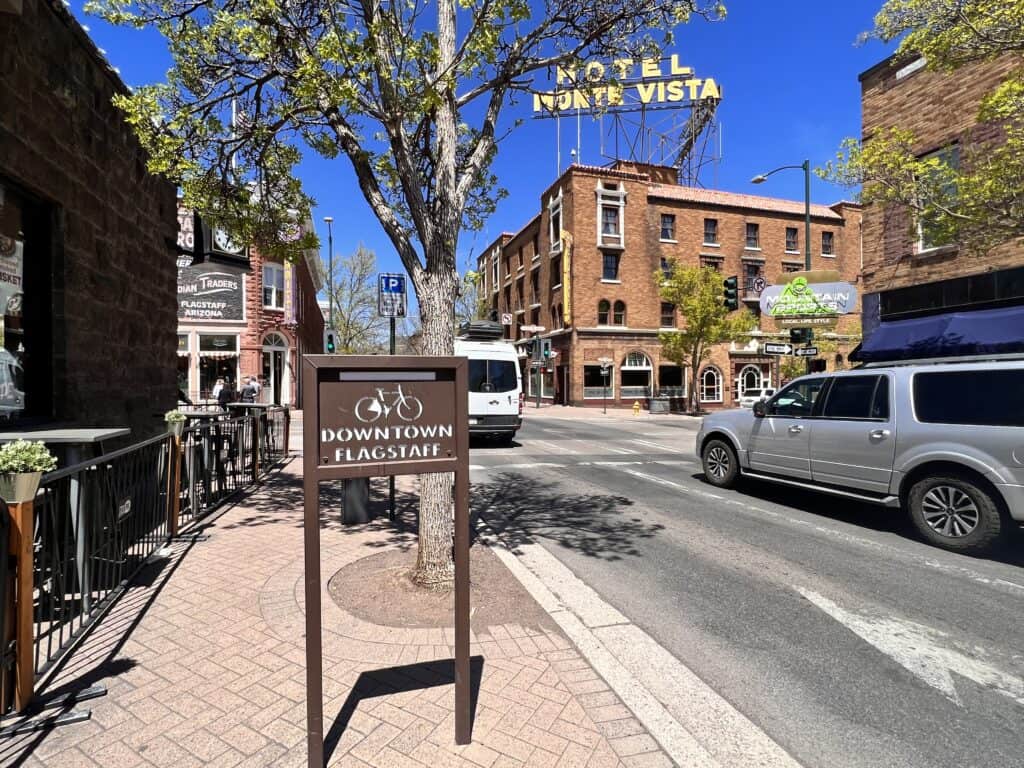 Flagstaff is a desert city often overlooked, but it holds a wealth of fun for budget-friendly activities.
It's especially splendid during fall. Geographically rich, it's surrounded by mountains and ponderosa pine forests. Then there's the changing colors of the aspen tree leaves into glorious shades of golden yellow, orange, and crimson red—truly a spectacle for the senses!
The Lowell Observatory, one of Arizona's top attractions, offers stargazing opportunities that are unparalleled.
Craft beer lovers can explore the Flagstaff Brewery Trail, a paradise of local brews. With lots of cheap accommodation and the Grand Canyon merely 80 miles north, it's a two-for-one adventure waiting to be ticked off the bucket list.
For a quick look into Flagstaff fall activities, a romantic walk in Buffalo Park, chairlift ride over Arizona Snowbowl, or a drive to nearby Sedona is recommended. It's time to let Flagstaff surprise you!
Chattanooga, Tennessee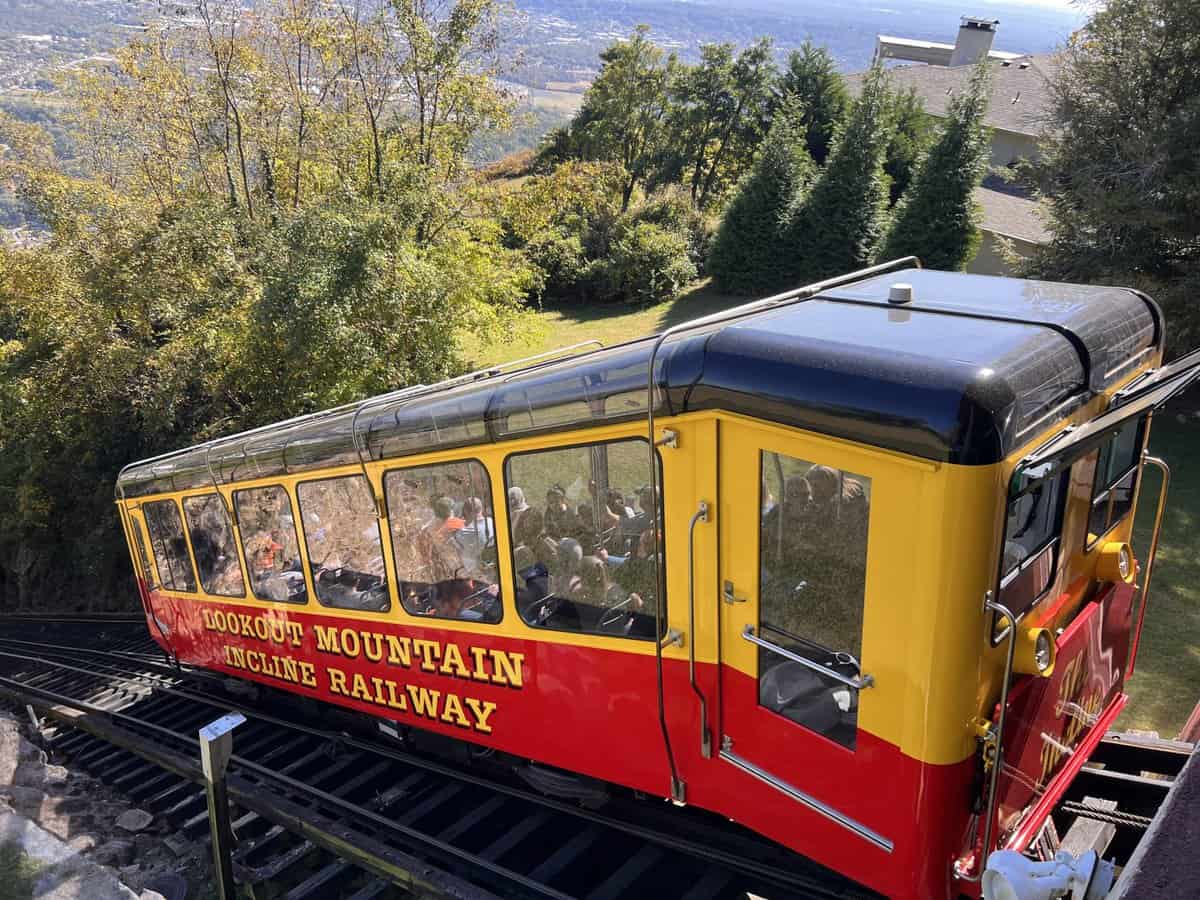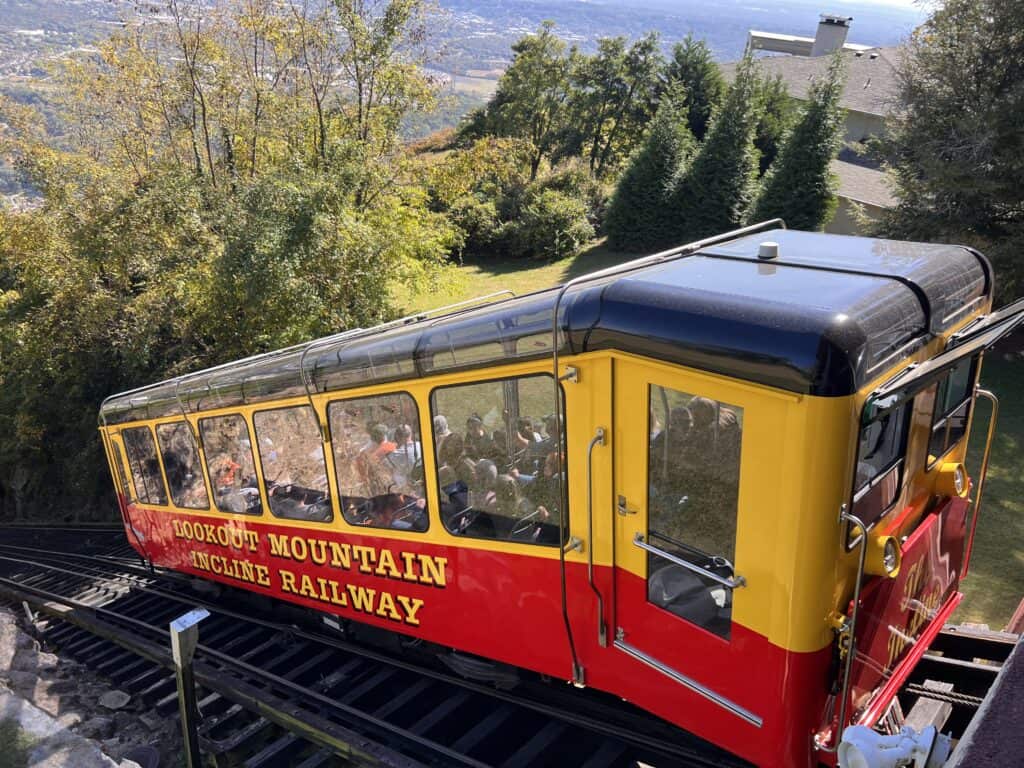 Chattanooga in Tennessee gets its charm from the city's picturesque surroundings along the Appalachian Mountains and the Tennessee River.
In the fall, the city basks in the glow of autumn hues as the leaves turn gold and crimson. Adding to its charm, it hosts a plethora of affordable attractions like exploring the Lookout Mountain – you can either hike, or take the Incline Railway – or venture inside the mountain to discover Ruby Falls, the tallest underground waterfall.
Downtown, you'll find a growing brewery scene with lost of things to do.
Good to know: Chattanooga is not only known for a teriffic network of hiking and biking trails, but also for the unique opportunity to see fall foliage by boat. Checkout the Southern Belle Riverboat, and soak in the sights.
Boise, ID
Boise, the "City of Trees," is fast becoming the more affordable Portland, ranking 11th among the "best places to live," according to U.S. News & World Travel Report.
Now add in over 200 days of sunshine a year, an average fall temperature of around 52.6 degrees, a raft of outdoor activities to enjoy like hiking and mountain biking, and you have a fall paradise.
The Boise River Greenbelt, with its 25 miles of scenic paths, is a sight to behold during this season. The Albertsons Stadium, home to the Boise State Broncos' blue turf, is a unique attraction.
Add to this the flourishing dining scene – a culinary adventure awaits you.
Pro tip: Save money by opting for a vacation rental instead of a hotel. It's a great way to feel like a local while exploring Boise's vibrant community scene. With so much going for it, Boise is now one of the best cheap places to visit in the U.S during fall.
Sedona, Arizona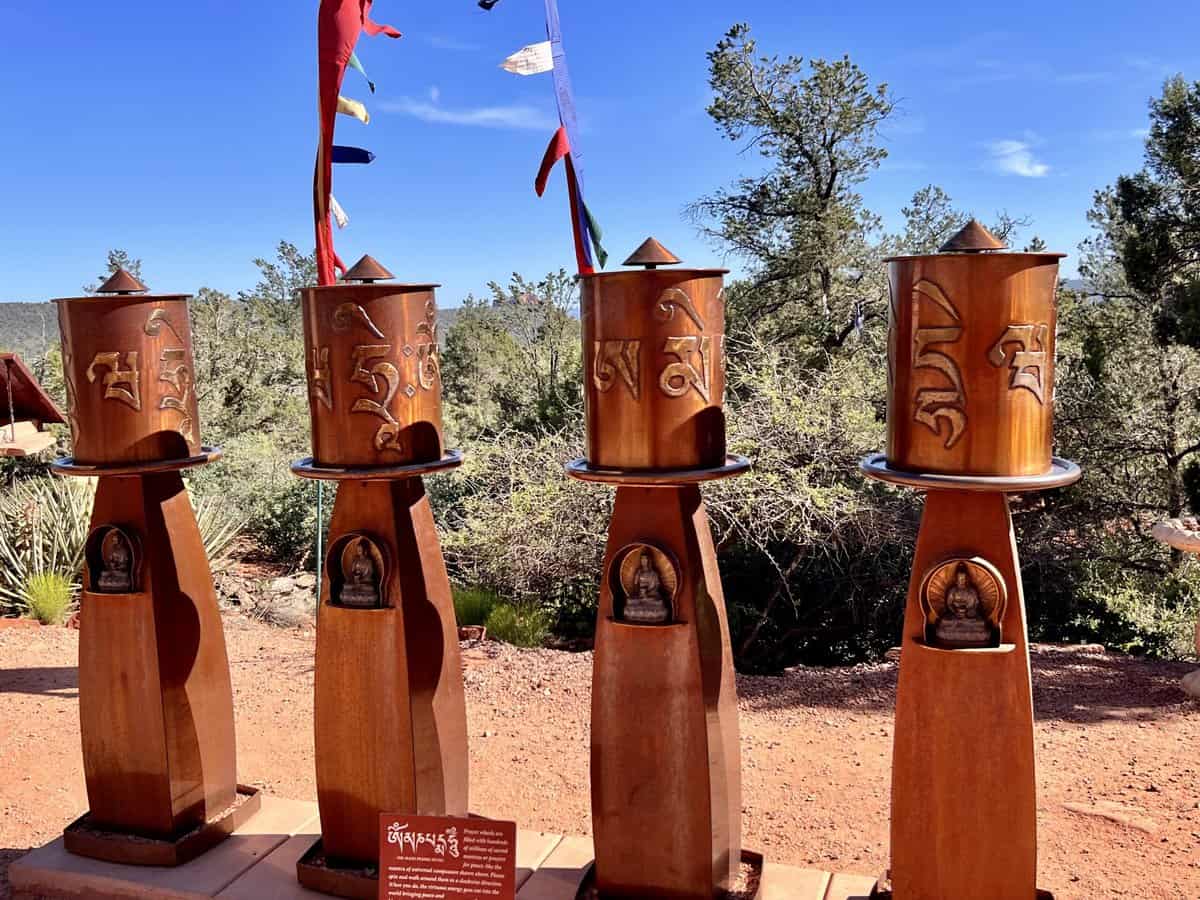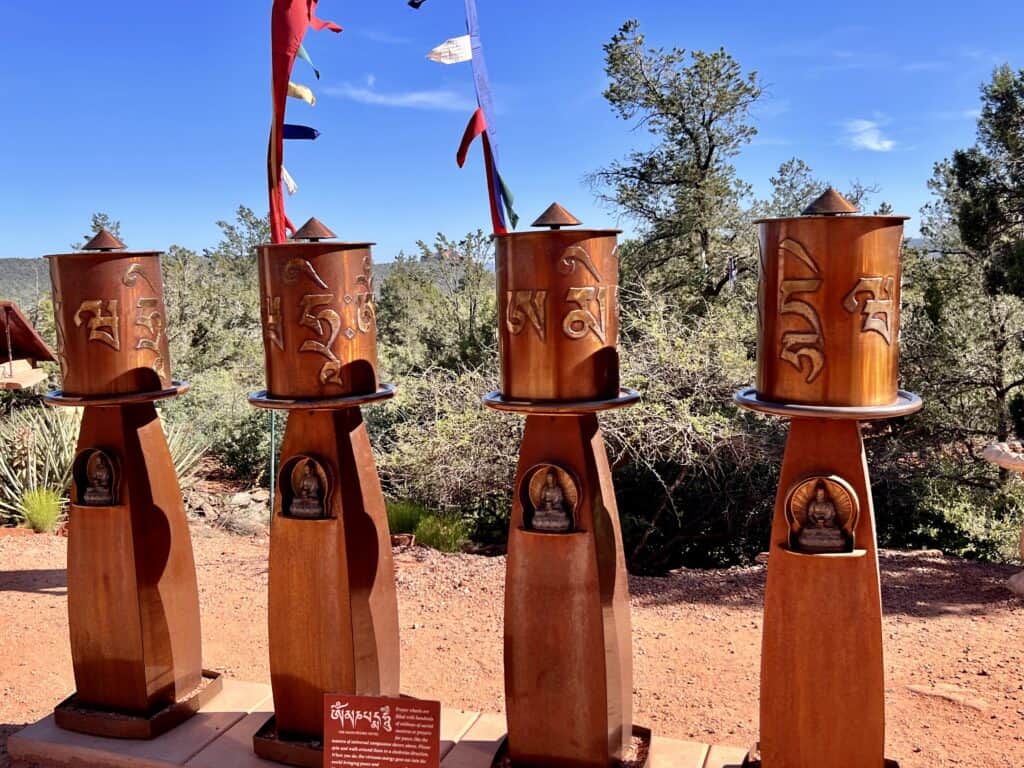 Sedona, a desert town surrounded by red-rock monoliths and steep canyons, takes on a vibrant glow in fall. It offers a mix of stunning natural beauty and small-town charm.
The temperatures make it ideal for outdoor activities like hiking the Bell Rock Pathway or discovering the area's mystical energy vortexes—Hiking in Sedona during fall is not only inviting but also visually pleasing.
Chapel of the Holy Cross, a man-made wonder blended into the red rocks, is a must-visit destination. Attend the Sedona Yoga Festival, Vortex Yoga Festival or take a helicopter ride during fall for a truly immersive and rejuvenating experience.
Looking for more? You're lucky as the famed Grand Canyon is just a short drive away and if you're a wine lover don't miss the Verde Valley Wineries in nearby Cottonwood.
Beach Getaways in October
Myrtle Beach, South Carolina – Sun, Sand, and Sea!
Myrtle Beach, the jewel of South Carolina's Atlantic coast, is a dream destination for budget-conscious travelers. Known for its mix of golden sands and warm, inviting autumn colors along the shoreline, it offers a host of cost-effective activities.
Be it wandering through Brookgreen Gardens or participating in dolphin-watching excursions, it won't break your bank.
But the city's charm doesn't end there. With activities like parasailing, jet-skiing, shopping, and family-friendly dinner shows, there's no room for boredom.
To save the big bucks, try the city's Passport to Fun pass. With comfortable temperatures in the 70s, you can still enjoy the sand in October.
San Juan, Puerto Rico – Tropical Paradise on a budget
You're in for a surprise in San Juan, the capital city of Puerto Rico. It manages to effortlessly blend history, a casual beach vibe, culture, and delectable cuisine without digging deep into your pockets.
Explore the past at the historic San Cristobal and El Morro fortresses or unwind at beautiful, vibrant beaches. If you happen to visit in October, be assured to get the best bang for your buck on airfare and rooms.
For a wholesome experience, immerse yourself in the local culture, and try out traditional Puerto Rican dishes.
Here's a fact: The bustling city of San Juan is also home to El Yunque – the only tropical rainforest in the U.S. National Forest Service. Being a US territory, you won't need to worry about currency exchanges or passports.
It's clear, San Juan is not only a tropical paradise but also one of the best affordable places to visit in the fall.
Hilton Head Island, South Carolina
Fall in Hilton Head Island, South Carolina, ushers in warm and pleasant temperatures, making it an excellent beach escape.
With immaculate beaches, picturesque bike trails, and countless golf courses, this island offers a relaxing retreat.
The Island is popular for its 12 miles of beaches with public access such as Coligny Beach, Driessen Beach, and Burkes Beach – perfect spots for sunbathing, swimming, or enjoying the coastal views.
You must also visit the Harbour Town Lighthouse and the Coastal Discovery Museum.
Offering a variety of activities for children and adults alike, Hilton Head Island is a perfect blend of sun, sand and fall foliage – offering a unique fall vacation experience unlike any other.
Gulf Shores Alabama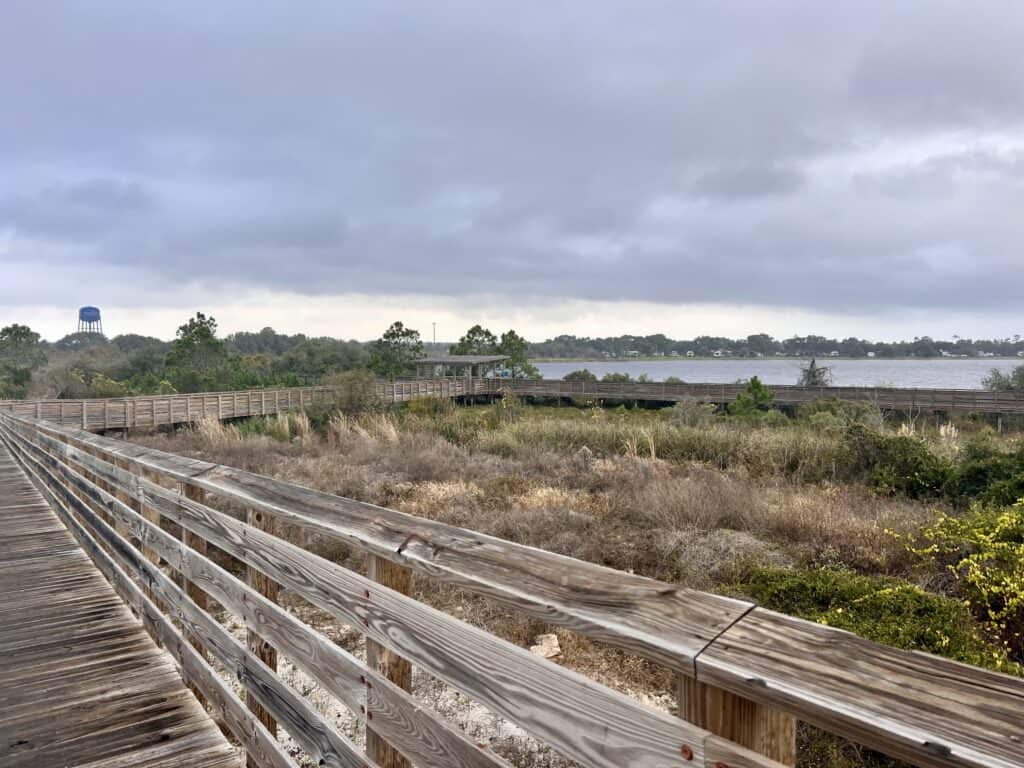 Gulf Shores in Alabama is the epitome of a beach vacation – white, sandy beaches, warm Southern hospitality, and delectable seafood.
The fall is a great time to visit, enjoy water sports, fishing trips, and various festivals without having to deal with summer crowds.
The island plays host to the National Shrimp Festival in October – think food, music, and art. And how about a stroll around the Gulf State Park, 6,500 acres of land that includes trails, a fishing pier and lovely beachfront?
Fun fact: Gulf Shores was also featured as #8 in Best Cheap Vacations in the U.S. for 2023. It's easy to understand why Gulf Shores is one of the best cheap places to visit in the U.S during fall. Affordable, entertaining, and relaxing – it checks all the boxes of an ideal vacation!
Top Affordable Family Vacation Spots
Orlando, Florida: Entertainment for All Ages
If you're imagining a magical and budget-friendly family getaway, Orlando, Florida should top your list. With average temperatures ranging from 67°F to 84°F in October, it's a perfect travel spot with family.
One might think of Disney World as an expensive choice, but visiting during October can offer lower prices and shorter lines compared to peak seasons.
You can also visit the entertainment, shopping, and dining complex, Disney Springs, that offers a taste of Disney magic without the theme park price tag.
Kids will especially love the LEGO Imagination Center, watch the street performers, or enjoy the live music. Fact: Orlando's Lake Eola Park is a popular spot featuring a lake with swan-shaped paddleboats for both locals and tourists alike.
Las Vegas, Nevada
Las Vegas might not be your first thought when considering affordable fall destinations. As temperatures cool off in the fall, outdoor attractions like gondola rides at The Venetian, Bellagio fountains, and volcano eruption shows outside The Mirage become enjoyable.
A tour to nearby national parks like Death Valley, Red Rock Canyon, and Bryce Canyon is also an option.
From admiring the Botanical Gardens at the Bellagio hotel to exploring The Neon Museum, a gallery of old signage from Vegas hotels of the past, there's plenty to do.
Fun Fact: Las Vegas sees average highs of 83°F and lows of 46°F. With the advantage of off-peak season prices and cooler weather, Las Vegas could provide a surprising yet affordable fall vacation.
Pigeon Forge, Tennessee: Family Friendly Attractions Galore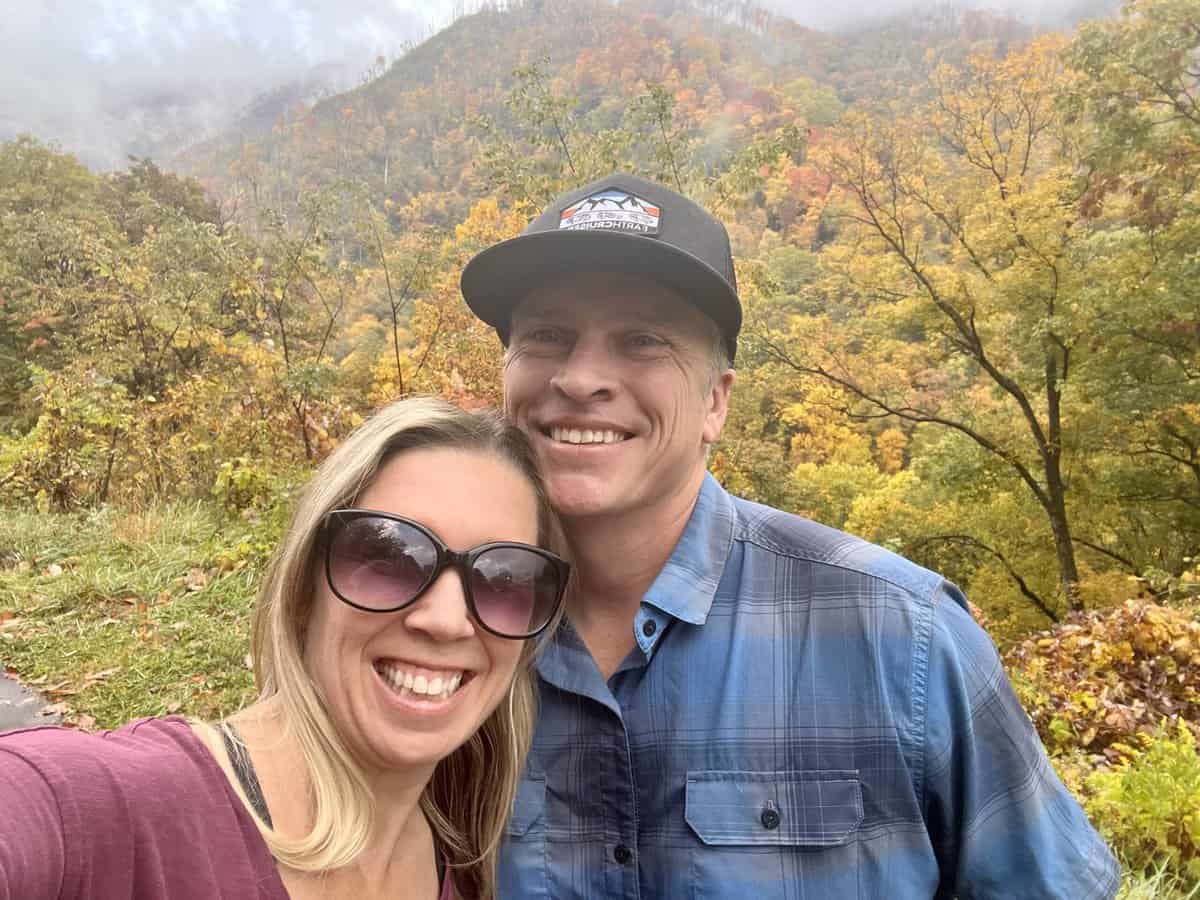 Pigeon Forge, the ultimate family destination, is an entertainment paradise nestled in the Smoky Mountains of Tennessee.
Known for Dollywood, the town's own themepark and water park founded by Dolly Parton, the area plunges into a wave of autumn colors, perfect for outdoor activities like zip-lining, horseback riding, and hiking.
The best part? You'll find vacation rentals with a pool and hot tub for under $100!
A shopping spree at the outlet malls, a round of mini-golf, or go-karting will give the family all the fun they need without burning a hole in your pocket.
You can also head down to the Old Mill Square for boutiques and delightful crafts.
Did you know? Pigeon Forge's Titanic Museum is a life-size, partial replica of the original ship and a must-visit.
National Parks on a budget
Sequoia National Park: Giant Treasures Await
Situated in the heart of California, the magnificent Sequoia National Park, ranked #5 in Best Cheap Vacations in the U.S for 2023, is famous for its massive sequoia trees.
As the fall weather suppresses the summer crowds, it's an excellent time for budget travelers to explore the park's diverse landscapes.
From spotting wildlife such as mountain lions, gray foxes, and bears to signing up for a free ranger-led program or hiking among the massive namesake trees, the possibilities are endless.
You'll need to pay an entrance fee of $35 per vehicle, but this pass lasts for seven days and covers everyone in the vehicle – making it quite economical.
You'll love hiking in this park, but make sure you stay at one of the three campgrounds in the park that remain open during fall for a surreal, star-gazing experience under the clear skies of California. Sequoia National Park is definitely one of the best and cheapest places to visit in the U.S during fall.
Fun Fact: The General Sherman, found in Sequoia National Park, is the largest-known living single stem tree on Earth.
Yellowstone National Park: Nature's Space of Wonders
Yellowstone National Park, the first national park in the U.S, packs a punch for visitors even during the fall season, making it an affordable vacation choice.
Picture this: Searing geysers, azure pools, towering waterfalls, and wild animals in startling numbers – all set against a backdrop of vibrant fall colors.
Take the scenic drives such as the Golden Gate or the Mount Washburn for mesmerizing views. Visit the Old Faithful geyser, the park's most iconic watery spectacle, which erupts roughly every 90 minutes.
Elk rutting season or Yellowstone's 'elk mating season' is a crowd-puller during fall as well.
Note that many park facilities close for the season on varying dates throughout September and October, but some roads and facilities, like Old Faithful, remain accessible even into December.
If your choice of accommodations is camping, lots are scattered around the park with the most popular being Mammoth Campground, open year-round. Affordable, beautiful, and historic – Yellowstone is a must-visit.
Glacier National Park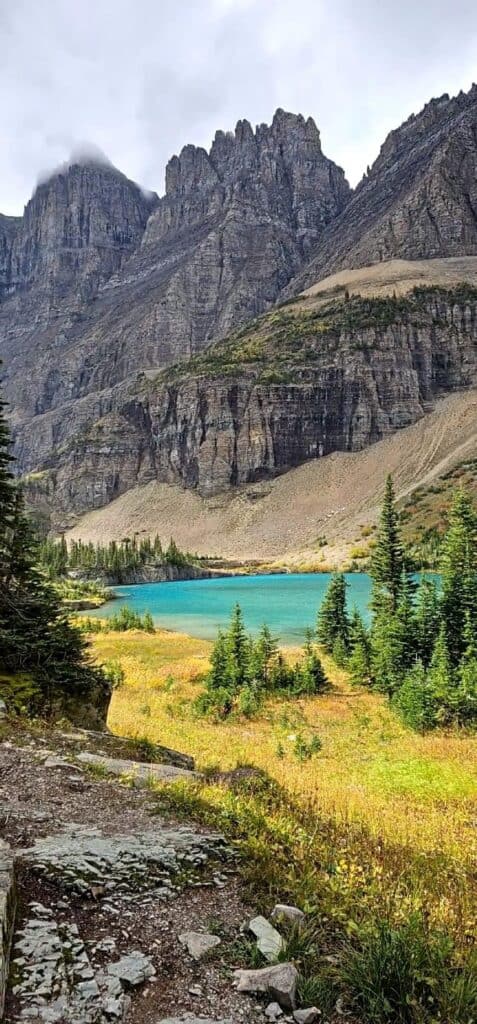 Glacier National Park, bordering Canada from the northern edge of Montana, offers breathtaking views, an abundance of wildlife, and amazing hiking trails that will leave you mesmerized.
Come fall, the park lights up with vibrant colors. Visitors can explore over 700 miles of hiking trails ranging from easy strolls to strenuous climbs.
The park's free ranger-led activities include day-long hikes and stargazing events at Logan Pass.
Remember, there's a $35 entrance fee, but the experiences waiting for you are worth every penny.
Undoubtedly, Glacier National Park is a treasure for the nature enthusiast on a budget. While Glacier National Park is in Montana, another stunning and affordable destination for nature lovers is Alaska.
With its rugged mountains, vast wilderness, and diverse wildlife, Alaska offers an unforgettable experience for those seeking adventure and natural beauty. Whether it's exploring the stunning fjords of Kenai Fjords National Park, witnessing
Pro tip: Drive along the famous Going-to-the-Sun Road with glacier-carved peaks and sparkling waters providing the scenery; you'll cherish it for a lifetime.
Grand Canyon National Park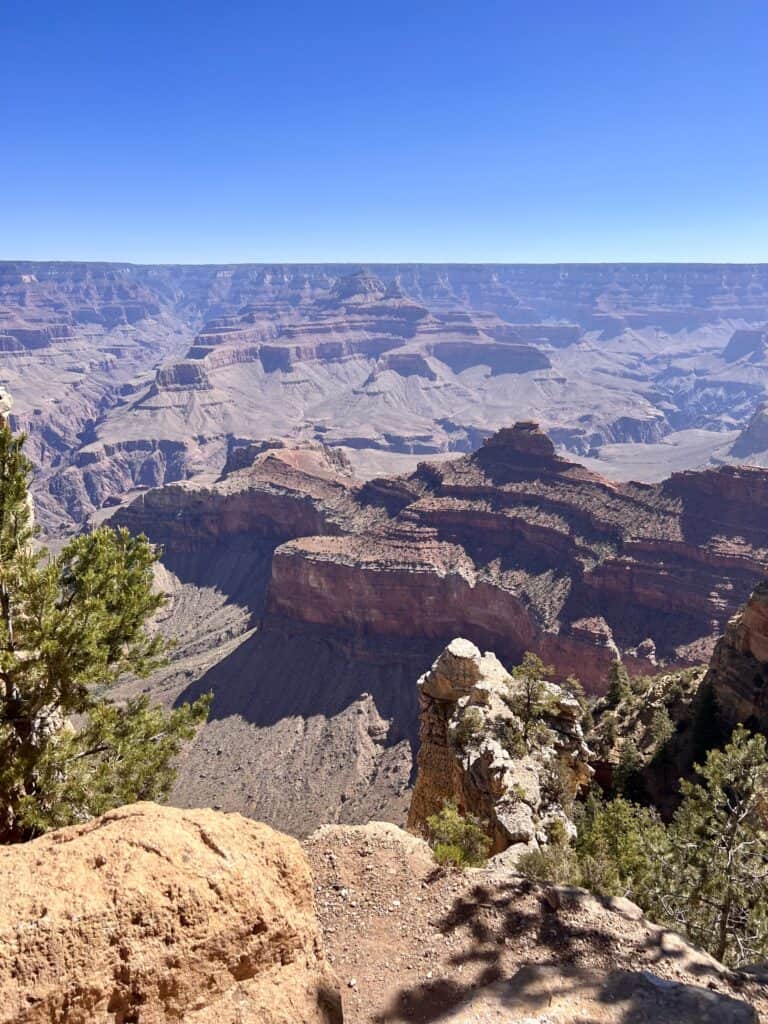 Grand Canyon National Park, listed as the UNESCO World Heritage Site in 1979, is a land of enormous proportions and stunning beauty.
Experience a bird's eye view of this beautiful wonder either through a helicopter ride, hiking up or down the canyon or taking a Grand Canyon Tour.
The North Rim, with picturesque views, boasts serene beauty and is less crowded compared to the South Rim.
Believe it or not, it costs only $35 per vehicle for seven days. This covers all passengers and also allows frequent entries into the park.
For accommodations, you can either camp outside or book a room at the Grand Canyon Lodge.
Fun fact: The Grand Canyon is 277 miles long, up to 18 miles wide and attains a depth of over a mile. The temperatures drop significantly during fall and winter making it super comfortable for outdoor activities.
Arches National Park Moab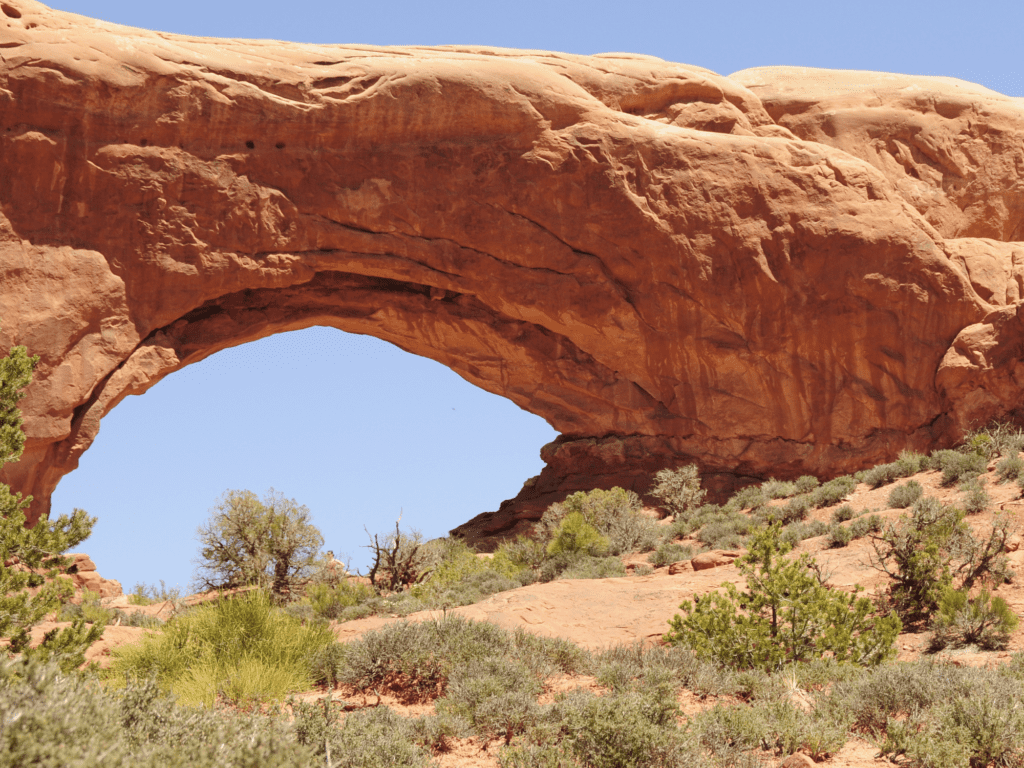 Arches National Park, home to over 2,000 natural stone arches, is a wonderland of red rocks and blue sky. Witness nature's artistry at Delicate Arch, one of the world's most famous natural arches, and capture spectacular photographs at Sunset Point.
If you prefer solitude, the remote trails leading to Tower Arch or Morning Glory Bridge offer peaceful hiking. There's no shortage of adventurous pursuits in Moab that offers opportunities for hiking, biking, ATV tours, and rafting down the Colorado River.
With primitive campgrounds and well-maintained sites providing stunning views of clear night skies, it's an ideal place to vacation without burning a hole in your pocket.
Pro tip: The park costs $30 per vehicle, valid for seven days, but the ticket also includes admission to the nearby Canyonlands National Park. Camping under the stars at Devils Garden Campground is a must for the ultimate Arches experience.
Tips for Planning Your Fall Vacation Cost-Effectively
Timing your Visit Right
Timing your visit right is a golden rule for budget travel. In most places, the peak tourist season typically corresponds with summer vacations and holiday seasons.
Fall is often considered the "shoulder season," the period between high and low season when demand drops. As the crowds disperse, discounts pour in. You'll likely snatch cheaper airfares, accommodation prices fall, and even tourist attractions often contain fewer crowds.
Looking for the best deals? Try comparing prices across various travel websites.
Remember: Be flexible with travel dates. A simple shift of a few days could save you significant bucks.
Here's another insider tip: Subscribe to airlines and travel websites' newsletters. You never know when a last-minute deal might pop up!
Affordable Accommodation Options
Lodging can eat up a big chunk of your travel budget. So, choosing wisely is a must for a cost-effective getaway. If hotel rates are biting your wallet, there are numerous affordable alternatives.
Ever considered homestays or apartment rentals? Websites like Airbnb and Booking.com offer sizable homes, apartments, and private rooms for a fraction of hotel room costs.
If you're not choosy about luxury and care more for experience, hostels and room shares can save significant dough. Remember to read reviews and ensure the place is safe, clean, and as expected.
For nature-loving souls, camping is a great way to savor the experience of a destination without overspending. Pro tip: Accommodations far away from city centers are usually cheaper.
Consider staying a bit farther out from the main tourist attractions, but ensure easy access to public transportation.
Frequently Asked Questions (FAQs)
What are some easy ways to save on my fall vacation?
Saving on your vacation requires a bit of planning and smart choices. Here are a few tips:
Book Early: Whether it's flight tickets, accommodations, or tourist activities, it's always advisable to book early. You often get better deals and avoid last-minute price hikes.
Avoid Weekends: Traveling during the week can often be more affordable than during the weekends. Flights and accommodations tend to be cheaper.
Pack Wisely: Avoid excess baggage charges by packing smart. Carry only essentials and remember, you can always do laundry on the go.
Eat Local: Avoid expensive touristy restaurants and try local eateries instead. They're often cheaper and the food is probably more authentic.
Find Free Activities: Most cities offer plenty of free activities. Take advantage of local parks, free museum days, and public attractions.
Use Public Transport: Instead of renting a car or using taxis, save money by using public transportation. It's usually reliable and significantly cheaper.
Remember, the key is to enjoy your vacation. So, plan your budget, but don't stress over every penny spent. It's the experiences that matter most!
How to find cheap accommodation during my travel?
Finding affordable accommodations can significantly reduce your travel expenses. Here's how you can do it:
Use Booking Search Engines: Websites like Booking.com, Trivago, and HotelsCombined allow you to compare hotel prices from numerous sources. Always compare before you commit to a booking.
Consider Alternative Accommodations: Booking a private room or apartment through Airbnb often provides more space and features at a lower price than hotels.
Try Homestays: Websites like Homestay or Couchsurfing.com let you stay with locals for a small fee or even free, allowing you to save money and have a more authentic travel experience.
Book Direct: Sometimes, booking directly through the hotel's website can get you a better deal due to discounts or perks available only to direct bookers.
Stay in Nearby Towns: Staying outside the city center or away from popular tourist areas often results in lower accommodation costs.
Look for Last Minute Deals: Several apps offer last-minute deals for hotels trying to fill their rooms. This option is riskier as you might not get the place you want.
Consider Hostels or Camping: If your primary goal is saving money, staying in hostels, or camping (if possible and safe) could be the cheapest options.
Wrapping Up The Best Cheap Places To Visit In Fall
As the leaves change color and the air becomes crisp, fall presents a unique opportunity for travelers to experience the beauty of nature without the summer crowds or winter chills. More importantly, it's a season where many destinations become more affordable, offering budget-conscious travelers a chance to explore without breaking the bank.
The destinations highlighted in this guide are not only picturesque during the autumn months but are also light on the pocket.
Whether you're a nature enthusiast, a history buff, or simply someone looking to relax and take in the scenic beauty, there's a destination for you.