Looking for the ultimate Colorado Road Trip? Lucky for you you've come to the right place
If you love the outdoors, then you will want to plan a Colorado road trip! There are so many beautiful spots to see in Colorado, but the best way to enjoy them is by taking a road trip. The state offers plenty of scenic drives that will allow you to experience nature at its finest! Below are some tips for planning where to go and making it as enjoyable as possible.
The state of Colorado is home to many beautiful national parks and wildlife refuges that are perfect for exploring. There are also plenty of trails that offer amazing views of nature. Keep reading to learn the best places to go for your Colorado road trip.
Colorado Trip Planning
You may be wondering when is the best time to visit Colorado? We're HUGE fans of Colorado and becuase we love this state so much I would say ANYTIME is a good time to visit colorado.
However, for those who aren't into skiing or winter sports I have to back up and say the best time to visit Colorado is during the warmer months from June to October. Visiting Colorado during the summer months will provide you with plenty of opportunities to hike, bike, or play in one of the many beautiful lakes or rivers.
If you're looking for the fall colors (which are absolutely beautiful in Colorado) I would recommend visiting during September and October.
How Many Days Does it Take to Road Trip in Colorado?
To be honest I would recommend at least 2 weeks for a good road trip through the state of Colorado. There is so much to see and do that anything less than 2 weeks (in my opinion) requires focusing on specific areas of Colorado rather than the whole state.
This Roadtrip Itinerary is only 6 days and although it features top attractions in Colorado, unfortunately it misses some things I would highly recommend doing.
I'm going to be writing an Ultimate Road Trip in Colorado soon but for those who have only 5 to 7 days for a road trip in Colorado here are some of the top attractions to get you started.
When is the Best Time to Visit Colorado?
It really depends on what you're visiting Colorado for. Obviously if you're heading to Colorado to play in the snow it'll best be done in the winter months. However, the best time to visit Colorado for a road trip is in the spring and summer months. The winter months receive heavy snowfall, making traveling slower and a bit more difficult.
Planning Your Road Trip Around Colorado
As I mentioned above a 5-7 day road trip is just scraping the surface of what the beautiful state of Colorado has to offer. However, I realize that not everyone has endless amounts of time to spend in Colorado and because of that I've created this a smaller guide to get you started.
Colorado Road Trip For Nature Lovers
For those of you who have at least 6 days to play in Colorado, let's dive into our Colorado Road trip Itinerary -Specifically for Nature lovers!
Day 1: Boulder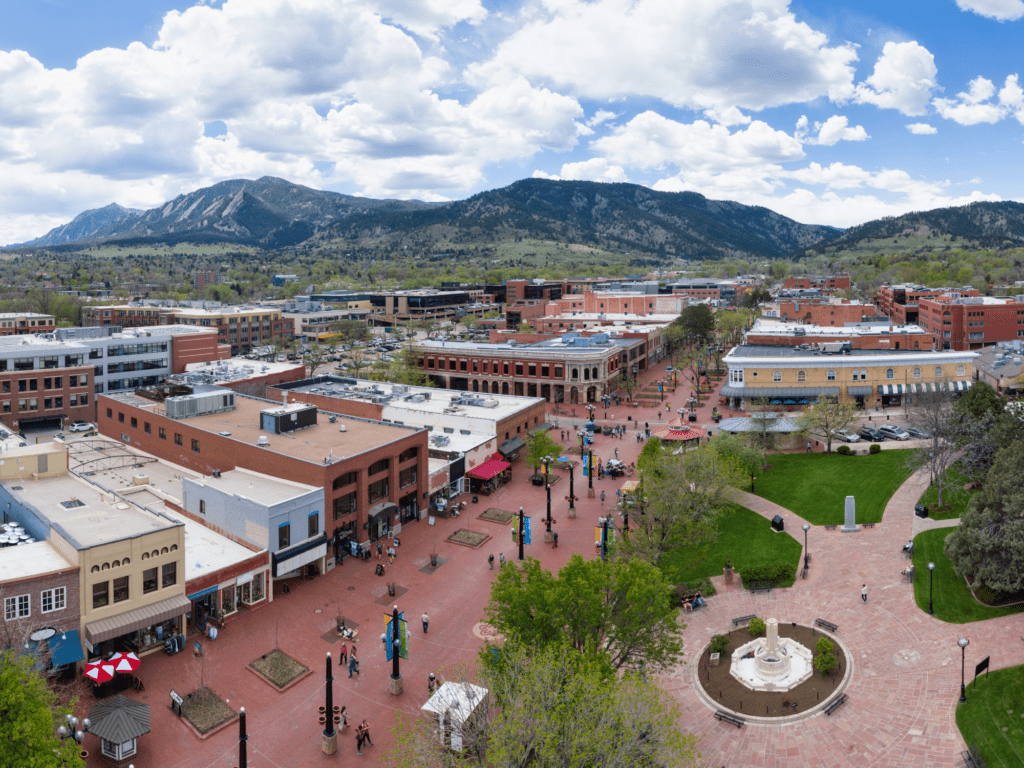 Situated close to Denver, Boulder is an excellent place to begin any trip throughout Colorado. Aside from its wonderful restaurants and exciting nightlife, this charming college town is a delight. The area surrounding Boulder is the ideal location to warm up your hiking skills before tackling more difficult excursions that are to come.
The ideal way to get a feel for Boulder is to go on a hike or two in the beautiful hills surrounding the city. You can choose between simpler hikes like the Chautauqua Trail and Fowler Trail, both of which offer stunning views of the area around you.
However, if you're looking for a challenge, consider heading to the 4th of July Trailhead, which is a little more difficult on the legs and offers some of the most breathtaking views of the Indian Peaks Wilderness Area from above.
At the end of your hike, you will find yourself in charming Boulder. Take some time to explore this unique city that boasts a great selection of restaurants and bars as well as its quaint downtown area full of shops and boutiques.
Afterwards, consider heading up Flagstaff Mountain for one more stunning view before calling it night!
Day 2 : Rocky Mountain National Park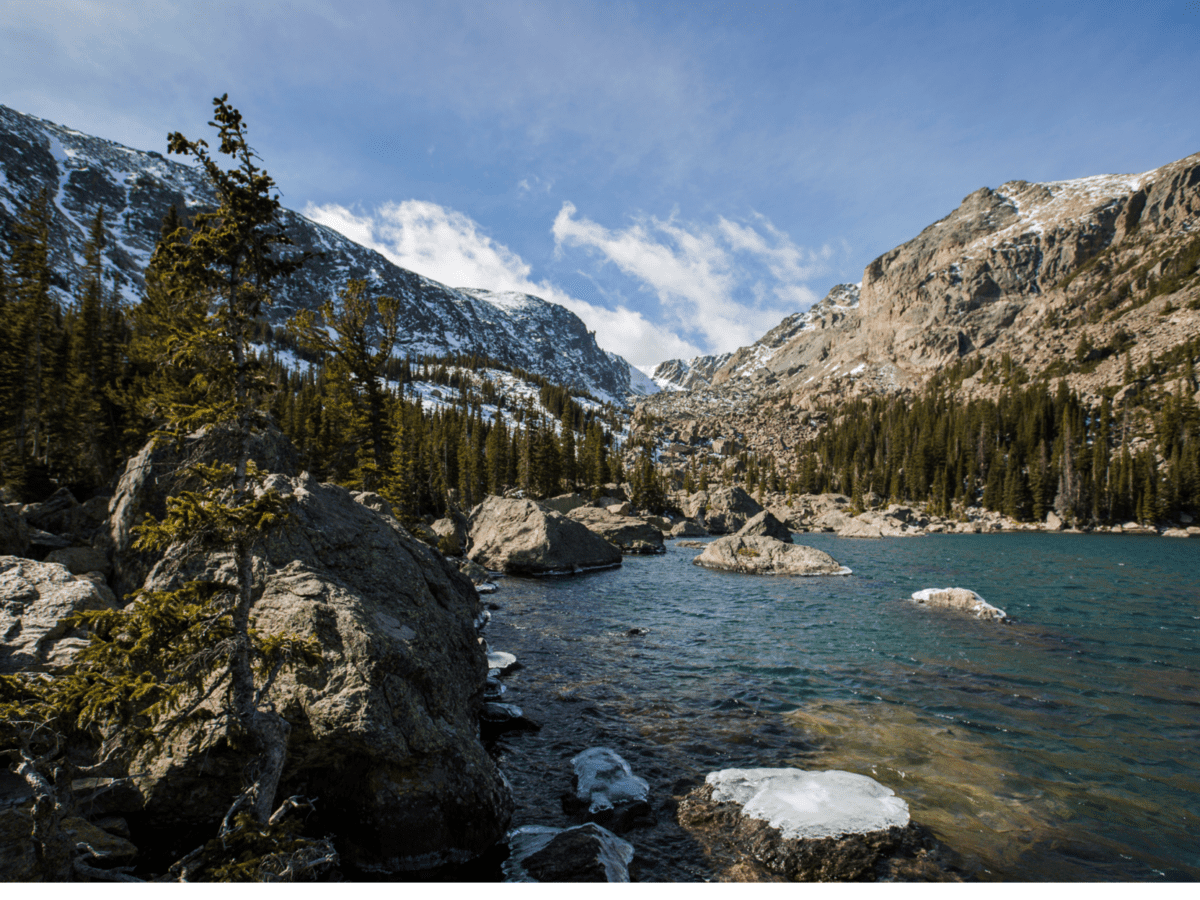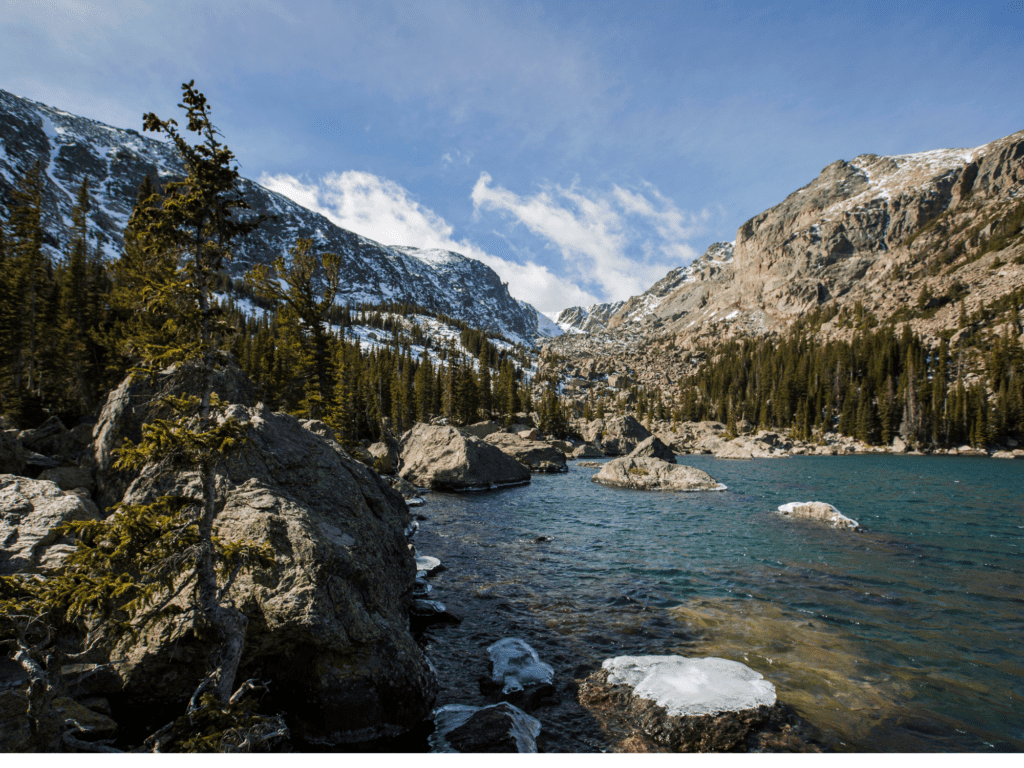 After a day adjusting to the altitude in Boulder, it's time to visit Colorado's most famous national park. With over three hundred miles of hiking routes, getting bored in The Rockies is nearly impossible for nature lovers.
In addition, this magnificent national park offers panoramic views of snow-capped mountains like no other place on Earth, as well as a wide range of activities for everyone in the family, from kid-friendly lakeside strolls to scrambling up one of the highest peaks in Colorado.
The truth is, you could spend the entire road trip just in Rocky Mountain National Park since there's so much to do here; however, because we only have a limited amount of time, we recommend seeing some of the park's popular (and stunning) hiking routes. Emerald Lake, Bear Lake, or Sky Pond are all popular options. After that, make the most of your trip by taking the Trail Ridge Road, a drive that will leave you speechless every mile of the way.
Day 3: Breckenridge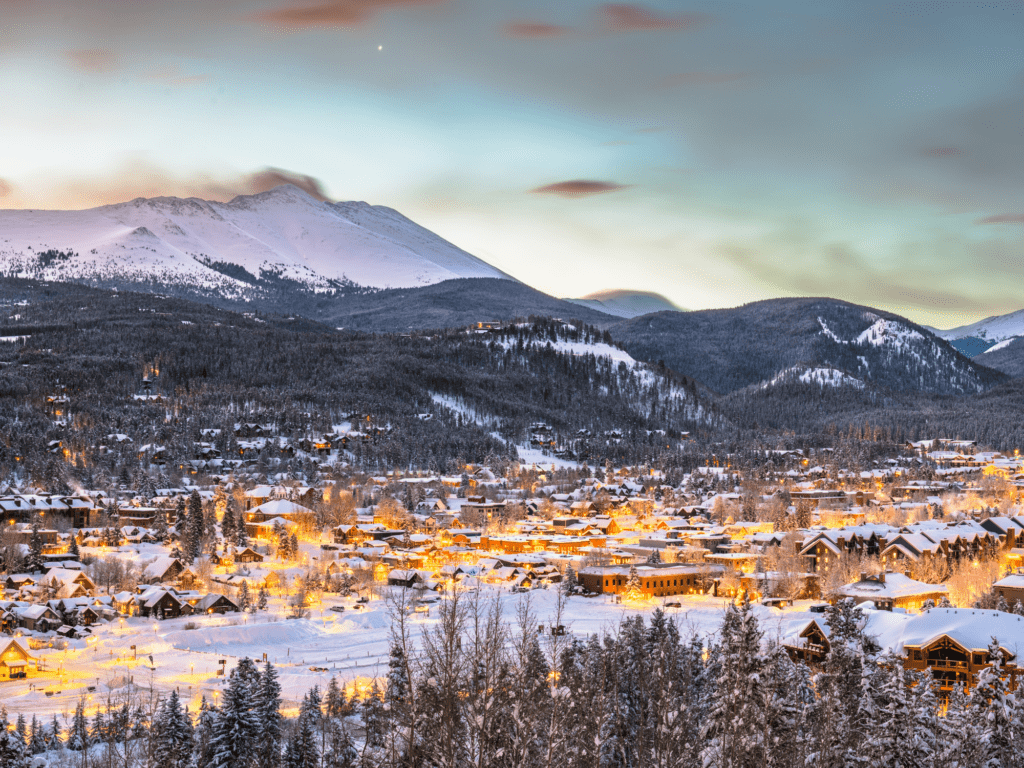 For all things adventure in Colorado, head to Breckenridge! Of course there's skiing, but there's also tubing, snowshoeing, snowmobiling, hiking, biking, paddleboarding, kayaking and golfing
Basically, if you like being outside, Beckenridge is the place for you! This is a wonderful one-day stop on an epic Colorado trip with lots of options for lodgings and food.
While you're in town, don't miss heading to Maggie Pond which is a fantastic place for families and firsttime paddle boarders to get on some calm waters to practice their skills. If you're looking for a more challenging water experience for paddleboarding head to Lake Dillon which is in Frisco.
A good way to end your day in Breckenridge is by hitting up one of the breweries. Our favorite breweries are Broken Compass and Breckenridge Brewery & Pub.
Day 4: Salida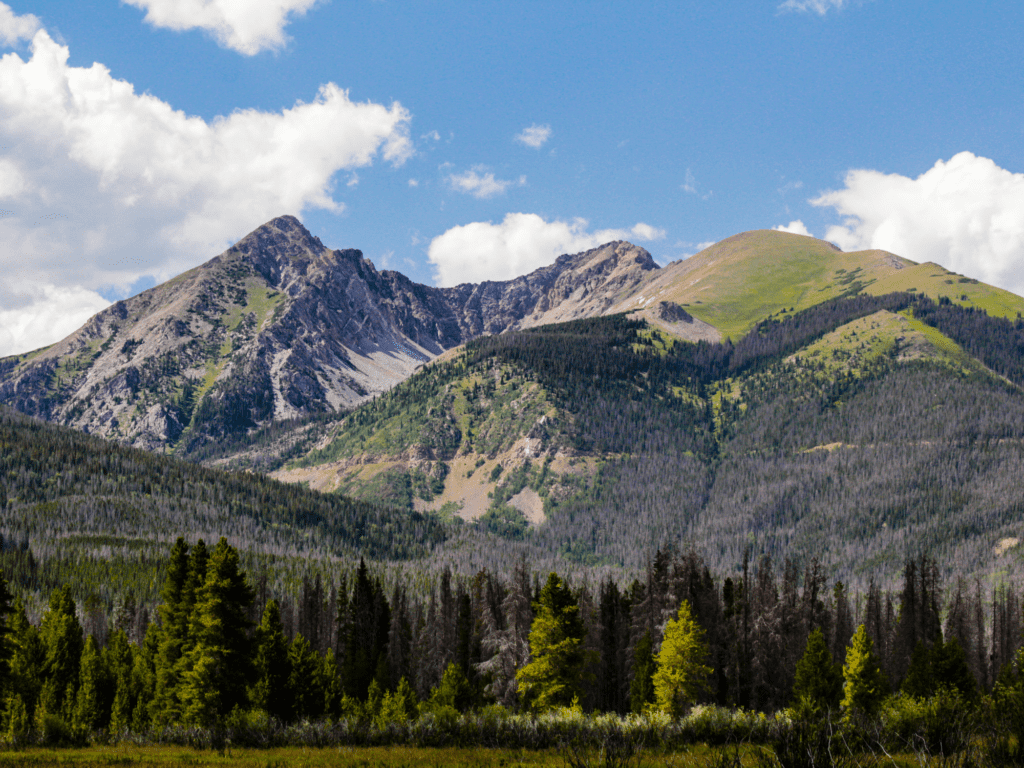 Located in the Rockies the small mountain town of Salida is a great place to visit for tourists. It has lots of scenic sites to explore, and a number of attractions such as the Arkansas River and whitewater park that flows through downtown. The infamous Monarch Crest trail that follows the scenic Continental divide trail is known for fantastic mountain biking. The "S" mountain right in downtown Salida offers up mountain biking and trails for hiking. Of course, (like every awesome town in Colorado does) Salida also has skiing at Monarch Mountain.
Downtown Salida has many shops, restaurants, and fantastic breweries to explore. In order to see what makes downtown Salida so interesting, I suggest wandering around downtown yourself; you'll be glad you did!
Day 5: Black Canyon and the Gunnison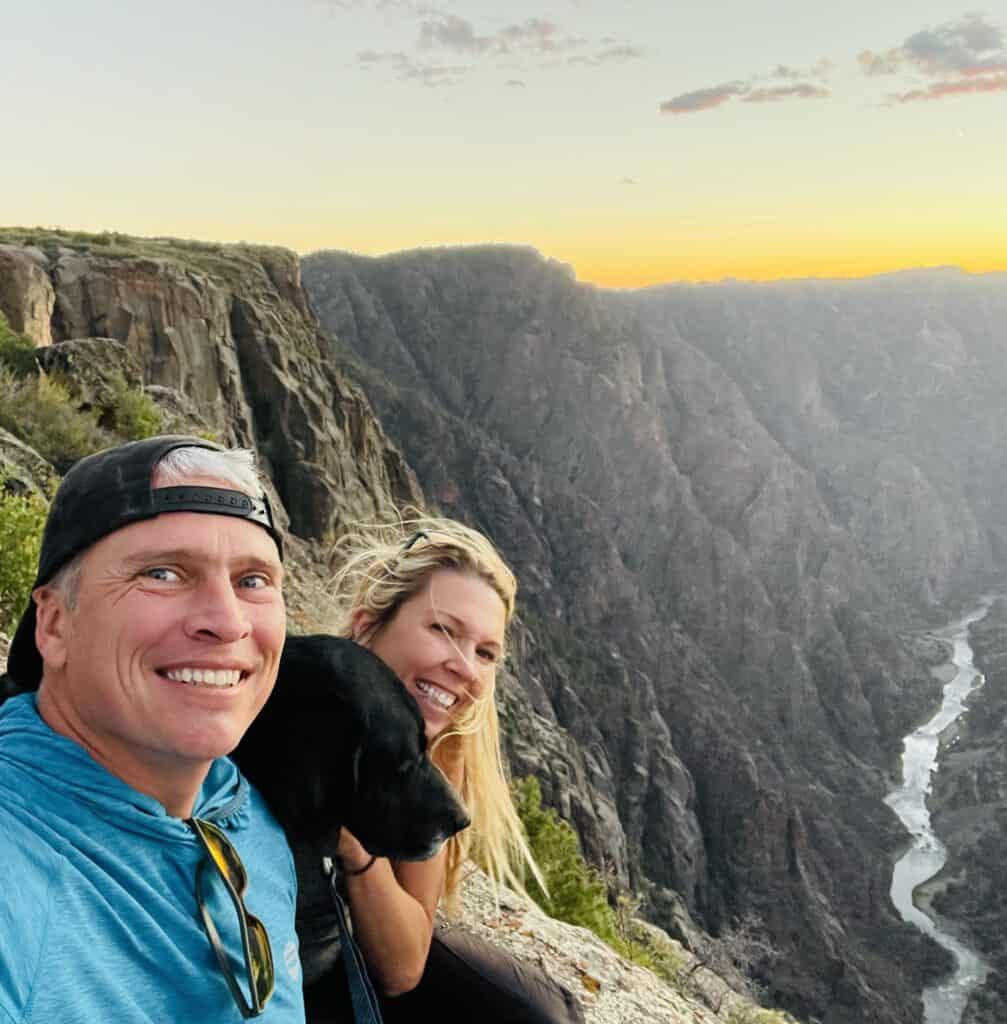 Located in close proximity to Montrose, Black Canyon, and the Gunnison, is an excellent place to stop before continuing on with our itinerary..The area's largest canyon, which plunges nearly 3,000 feet down and has been dubbed the "Grand Canyon of the Rockies," combines aesthetics with a sense of drama that is unsurpassed. The canyon walls are striped, giving the entire scene the appearance of zebra stripes
Driving down the Rim Drive, which has 12 stunning viewpoints of the canyon, is one of the best ways to see Black Canyon. Furthermore, if you want to get up close and personal with the canyon, I recommend setting out on one of the smaller hikes in the area.
Day 6: Drive the Million Dollar Highway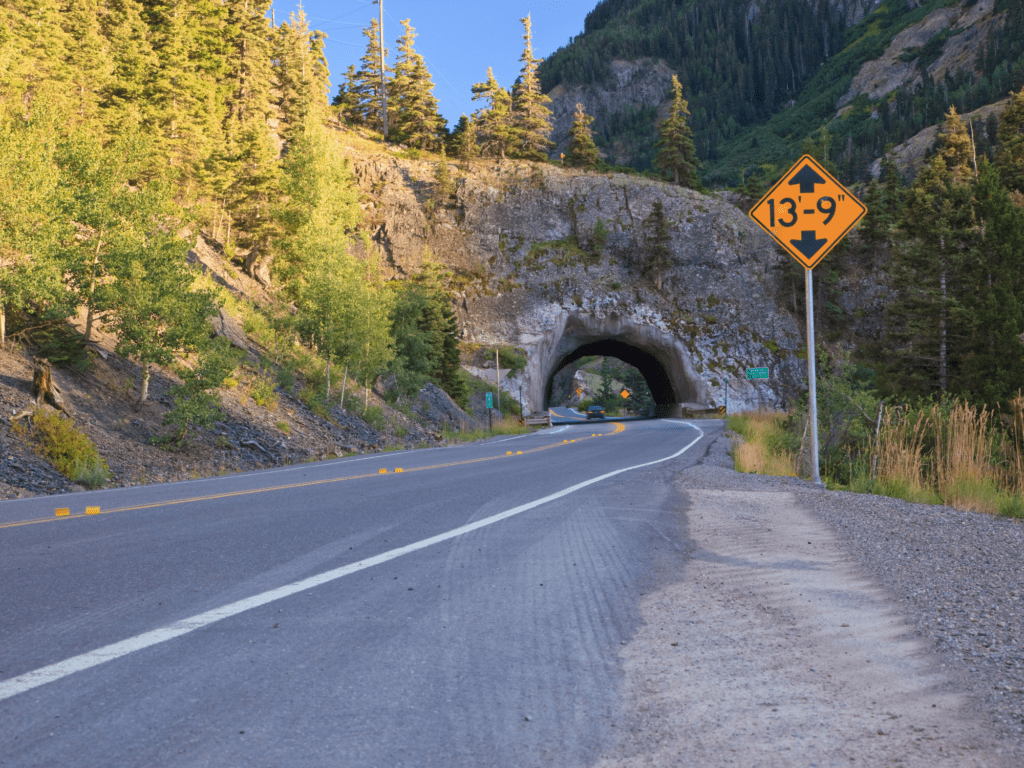 While the Million Dollar Highway isn't a destination in and of itself, one of the most beautiful routes in North America is a good way to spend your final days road tripping throughout Colorado.. THe Million Dollar Highway is part of the San Juan Skyway. This jaw-dropping scenic drive passes through some of the state's most desired areas: Ouray, Telluride, Durango, and Ridgeway.
It's possible to see everything in a single day, but you'll need at least two days to make stops along the way at each destination to check out a trail or two. If you have more time, though, consider stopping over for the night at each location to really get a feel for the environment in each city.
Get Out and Explore
That's it for our Colorado road trip Itinerary. Even if seeing everything Colorado has to offer would take a lifetime, these are the finest places to visit to get a taste of some of the state's best attractions.
Have you been to Colorado before? What are some of your favorite places to visit on a vacation? Let us know about them in the comments area below!