Incredible Day Trips From Boise Idaho. What places to see and even a couple pointers for different things to do.
Coming from a local, I can 100% attest to Boise being pretty darn cool. Boise is a city growing very fast, and its people are friendly and welcoming. It's a great place to be. But, if you're looking for some adventure or just want to explore a little more of what Idaho has to offer, here are 11 incredible day trips from Boise.
About Idaho
Because of the great quantities of high-quality minerals and gemstones discovered within its beautiful landscape, Idaho is known as the Gem State. This natural paradise attracts tourists for the same reasons. Idaho is home to many beautiful areas that are great for day excursions, such as mountains, vineyards, protected wilderness regions, state parks, and rivers, all within driving range of the capital city.
Day Trips From Boise
There's a lot to see and do in Boise, Idaho – but sometimes all you need is a change of scenery! These 11-day excursions will introduce you to some of the finest things Idaho has to offer.
Looking for Other Great Things to Do in Idaho? We got You
1. The Sawtooth National Recreation Area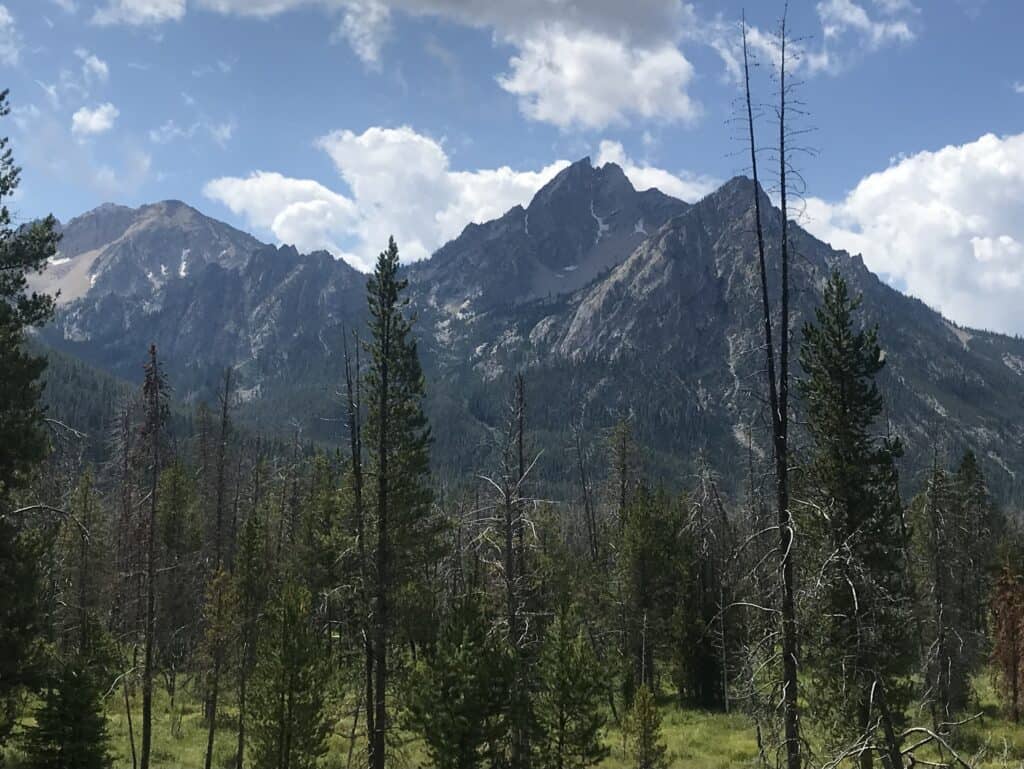 The Sawtooth National Recreation Area is a beautiful area just a few hours north of Boise, and it's one of the most popular day trip destinations in the state. The area offers some of the best hiking in Idaho, with options for all skill levels, and there are also plenty of opportunities for fishing, camping, and rafting.
2. McCall- (Our Home Town For Many Years)
To be honest I hesitated if I should include this in our list of day trips (in hopes of keeping it on the down low). However, McCall is no longer a secret, the secret's out and McCall is a hot spot for tourism. 
Just a two-hour drive from Boise, McCall is a popular mountain town with plenty of outdoor activities to keep you busy. In the winter, hit the slopes at Brundage Mountain Resort, and in the summer, go fishing, hiking, or lounge by Payette Lake.
McCall has plenty of restaurants and three breweries to keep you entertained during your visit. If you're feeling up for an adventure, I'd highly recommend a trip out to Burgdorf hot springs located about an hour from McCall.
3. Silver City
The city of Silver City was founded in 1864 as the site of one of the greatest silver discoveries in the west, when deposits were discovered on War Eagle Mountain. The small settlement gradually expanded from a handful of prospectors to a well-established city and one of Idaho's largest at the time.
In fact, the first telegraph and newspaper service in Idaho was founded in Silver City, along with more modern comforts such as telephone and electrical wiring, among other things.
The remote location of Silver City has largely protected the village from typical old west decay. It is one of the most well-preserved ghost towns in the country today, perched high in the mountains alone. Seventy or so buildings continue to stand in 'downtown", just as they did back in 1860.
4. City of Rocks National Reserve
Driving Time: 3 hours 11 min
Miles from Boise: 206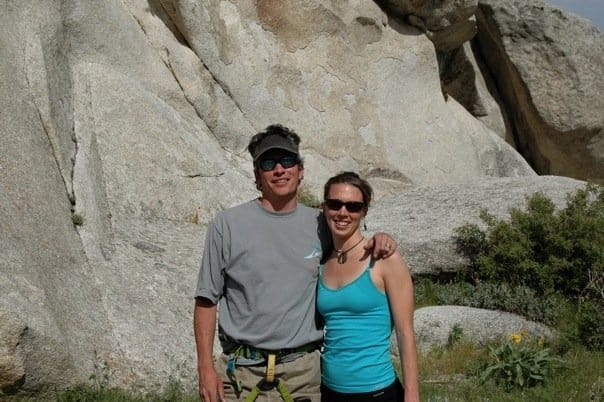 This beautiful reserve is home to massive granite boulders that have been sculpted by wind and water over millennia. It's a great place for hikers, climbers, and photographers. The reserve is about a 3-hour drive from Boise.
5. Hells Canyon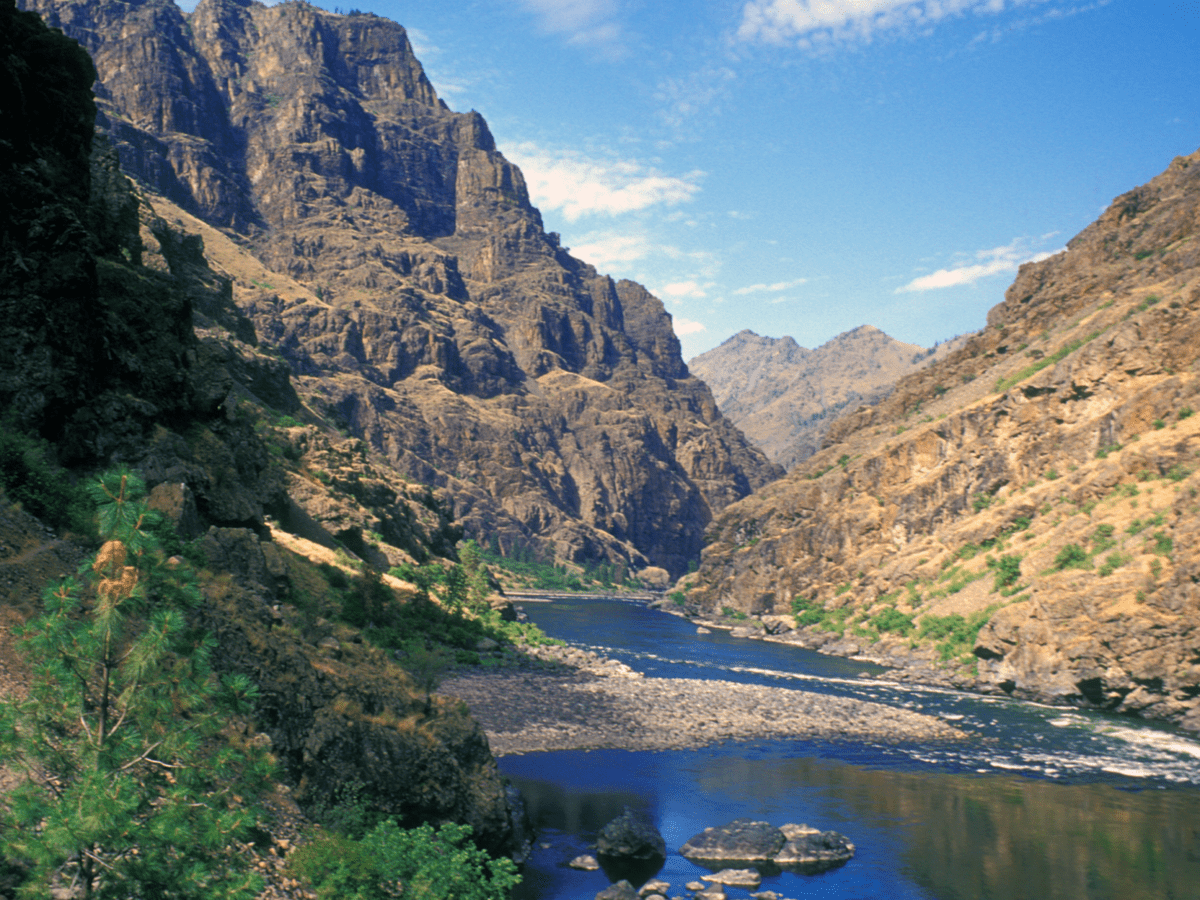 Driving Time: 3.5 Hours
A day trip from Boise to Hells Canyon is definitely an adventure! This stunning area is the deepest canyon in North America and offers some of the best whitewater rafting in the country. It's a long drive, but it's well worth it.
6. Jerome
Driving Time: 1 hour 45 minutes
Miles from Boise 115
Situated right off the I-84, Jerome is the gateway to fantastic adventures. This historic mining town is a great place to spend a day. Take a tour of the old mines, wander through the shops and galleries, or have a drink in one of the local saloons.
There are many sights to see in Jerome, including the Sawtooth National Forest, Craters of the Moon National Monument, City of Rocks, Minidoka National Historic Site, Thousand Springs, and much more.
7. The Owyhee Canyonlands (Leslie Gulch)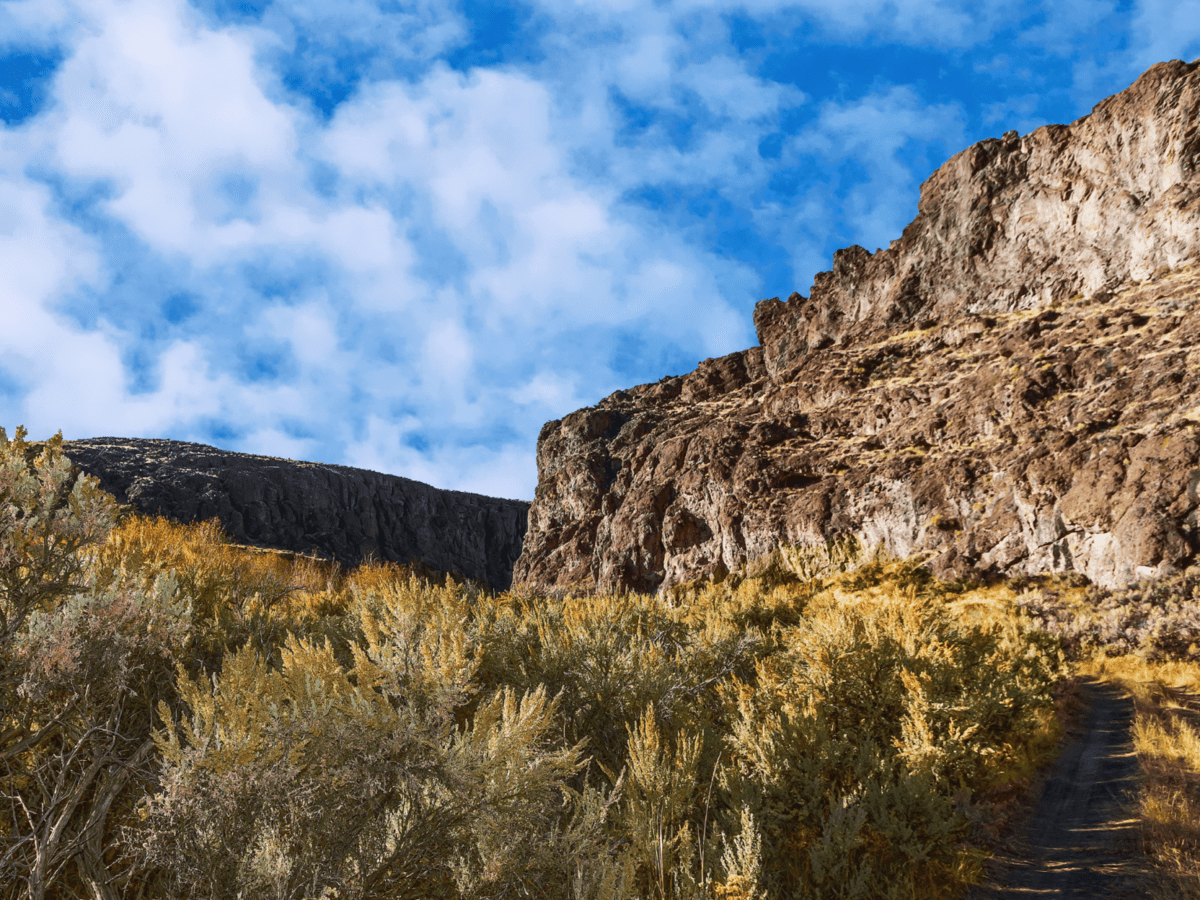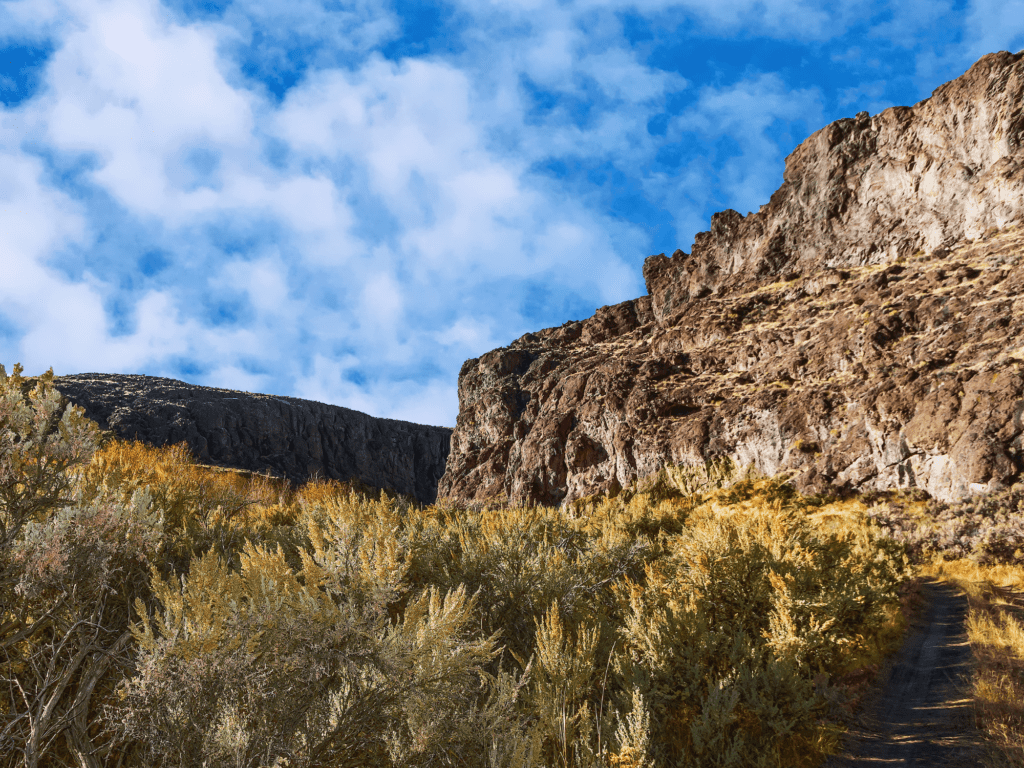 Driving Time: 2 hours 15 minutes
Miles: 81 miles
Yes, this area is technically in Oregon, but the Oregon border is only 55 miles from Boise. This rugged and remote area is a great place to explore the wild west. The Owyhee Canyonlands are full of canyons, rivers, and plateaus and offer some of the best hiking and camping.
Leslie Gulch is located in the gorgeous canyonlands of Eastern Oregon's Owyhee (pronounced oh-wah-hee) Wilderness. We can safely say it's a bucket list place places to see in Oregon, with striking rock formations, sharp pinnacles, and lovely desert hues!
8. Sunnyslope Wine Trail
Driving Time: 40m – 1h
Distance from Boise: 30-miles
Take a little trip to Caldwell, Idaho, which is in the wine country of Idaho. The Sunnyslope Wine Trail connects seventeen wineries throughout Idaho that can be visited individually or as a tour group.
While tasting wine all year along the Sunnyslope Wine Trail, you may explore the picturesque vineyards and orchards of the area.
9. Thousand Spring State Park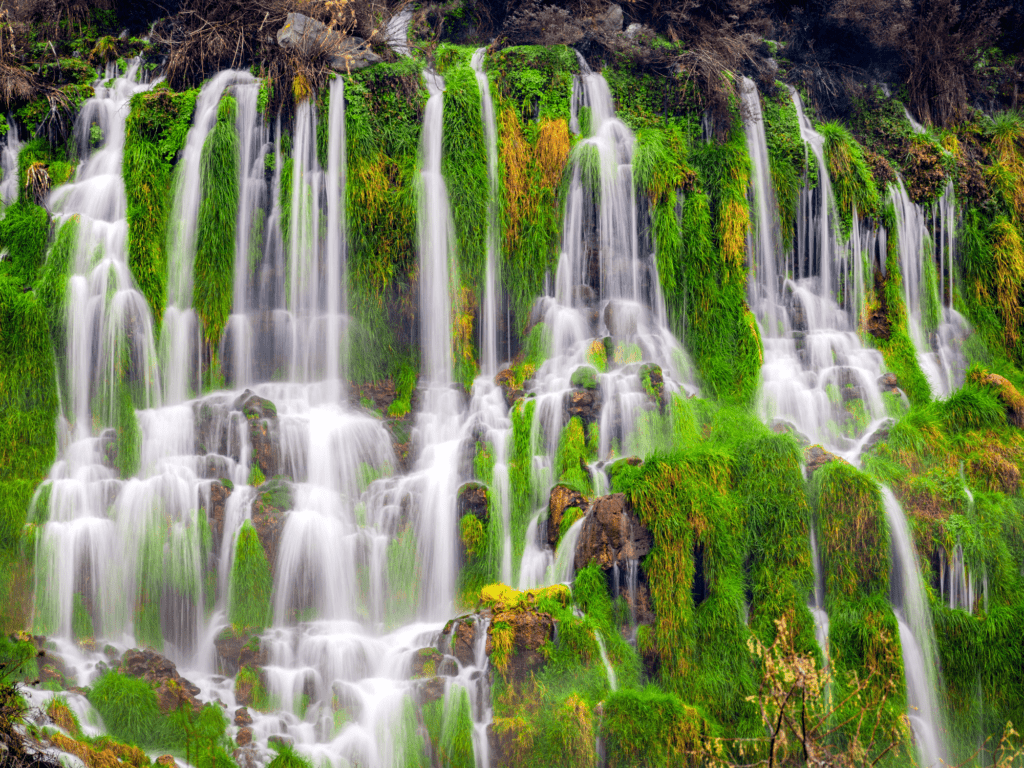 Driving Time: 1h30m Directions
Distance from Boise: 100-miles
The thousand-spring state park comprises seven distinct parks that are close to one another. It is named appropriately after the many lovely waterfalls that plunge down the rocky slopes. On a day trip from Boise, the nearest park is Malad Gorge Unit, which features a beautiful canyon with magnificent river views. Hiking, picnics, horseback riding, and other activities are available here.
10. Bruneau Dunes State Park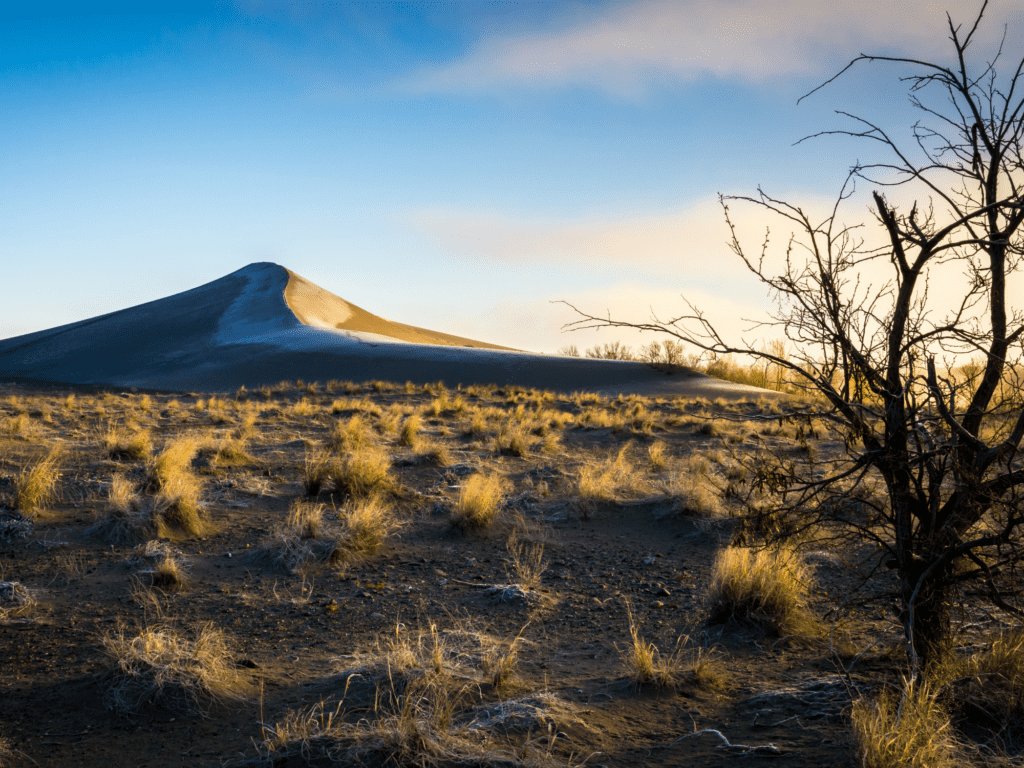 Driving Time: 1h 5minutes Directions
Distance from Boise: 62-miles
Visit the Bruneau Dunes State Park on a day trip from Boise. The tallest single-structured sand dune in North America, with a peak rising 470 feet above the surrounding desert, is found at Bruneau Dunes State Park.
Adventurers can sandboard down the desert slopes, and those looking for something more relaxing may enjoy fishing, hiking, or horseback riding.
11. Kirkham Hot Springs Favorite Day Trip From Boise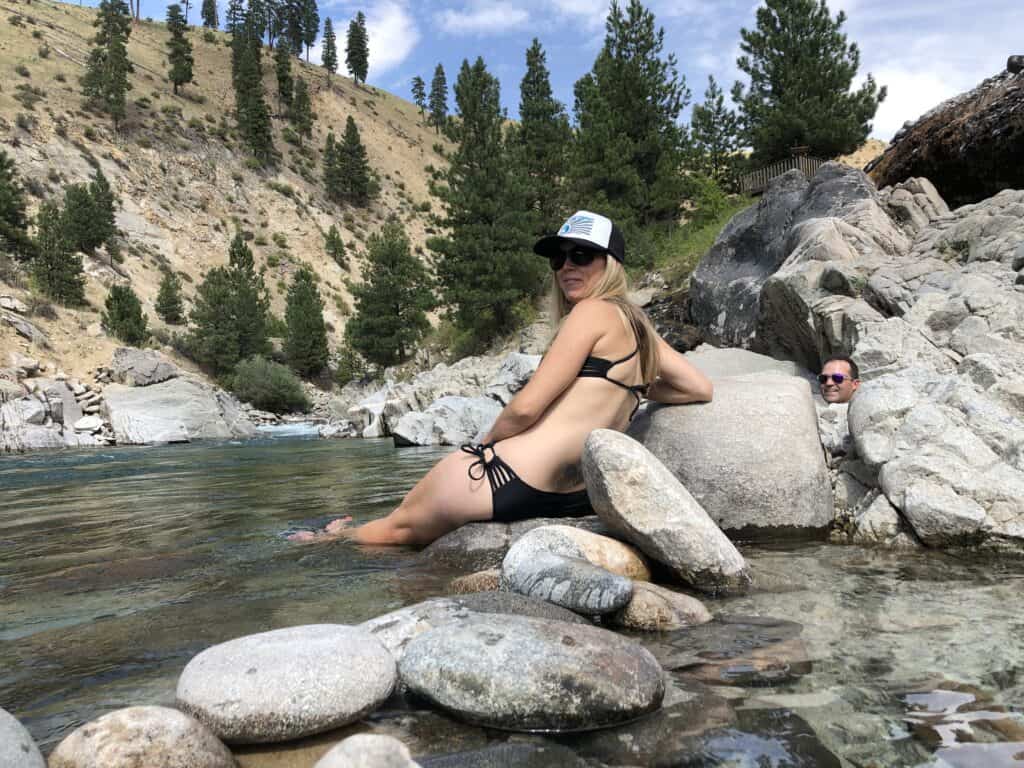 Driving Time: 1h 45 – 2h Directions
Distance from Boise: 78-miles
What could be more restful than a geothermal pool in the woods near a river on a hot day? This day trips and beautiful picnic sites are available for those who want to visit Kirkham Hot Springs in Idaho. Visit between April and October if you want optimum weather conditions.
Don't miss some of our favorite hot springs near Boise
12. Idaho City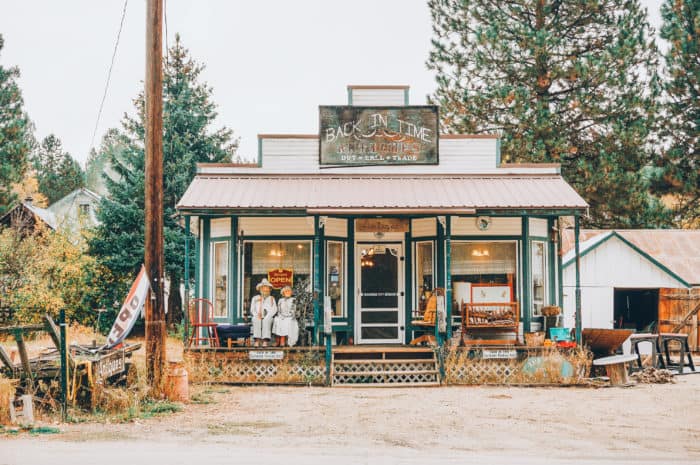 Driving Time: 45m – 1h Directions
Distance from Boise: 40-miles
Idaho City is easily accessible from Boise. This former gold-rush town retains traces of the old West atmosphere, founded during the Boise Basin gold rush. Now that the populous city has quickly lost its citizens after the gold rush, it is considered a ghost town.
Today, you can go on a historical walking tour of Idaho city or just walk the town at your leisure, admiring its antique shops and ancient buildings. A modest 4-mile hiking trail called the Charcoal Gulch Hike can be done as a day hike from Boise.
13. Bogus Basin
Driving Time: 30m – 45m Directions
Distance from Boise: 20-miles
Bogus Basin is known for its exceptional winter ski season. It is, however, a year-round natural wonderland that provides an easy way out of Boise. In the snow, enjoy skiing, winter tubing, and snowshoeing. While summer in Bogus Basin offers numerous hiking possibilities, mountain biking and even a ride on the Glade Runner are available at other times of the year.
14. Shoshone Falls Park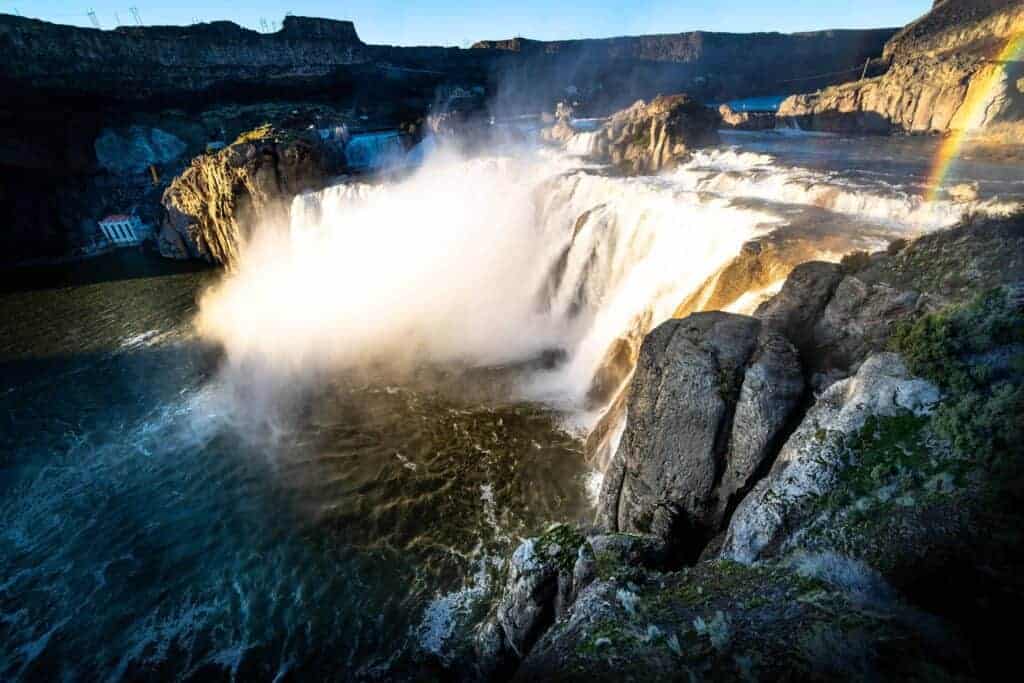 Driving Time: 2h Directions
Distance from Boise: 130-miles
On a day trip outside of Boise, get a taste of the serenity at Shoshone Falls Park's waterfalls. Shoshone Falls is known as the Niagara of the West because it is located along the Snake River. The optimum time to go is during the spring season.
15. Craters of the Moon National Monument & Preserve
Driving Time: 2h45m – 3h Directions
Distance from Boise: 180-miles
This incredible national monument is a must-see for nature lovers. The stark landscape is littered with volcanic craters, lava tubes, and other geological features.
This protected area, which is situated outside of Boise, offers spectacular views that are difficult to find in other parts of the state. Hike along black lava routes and discover flora and fauna thriving in these strange regions.
16. Hagerman Fossil Beds National Monument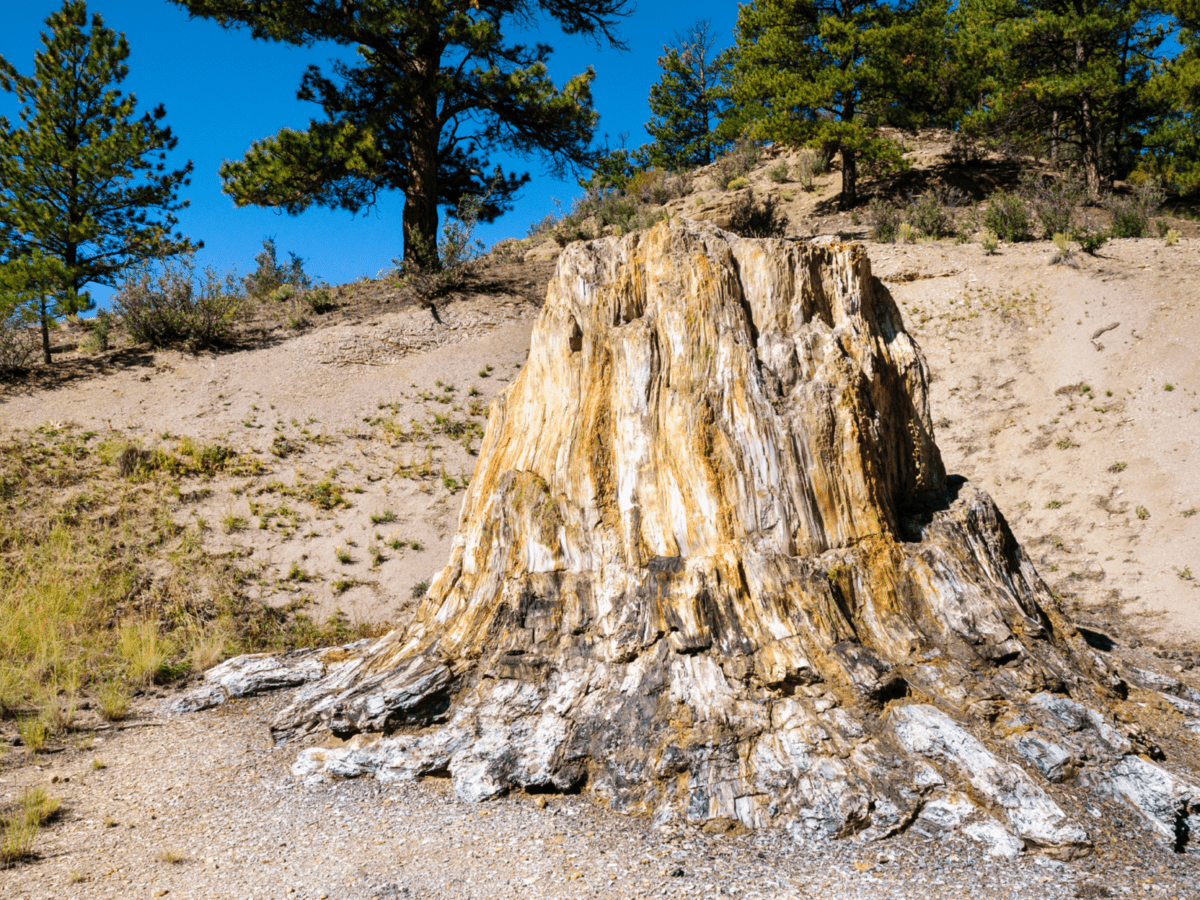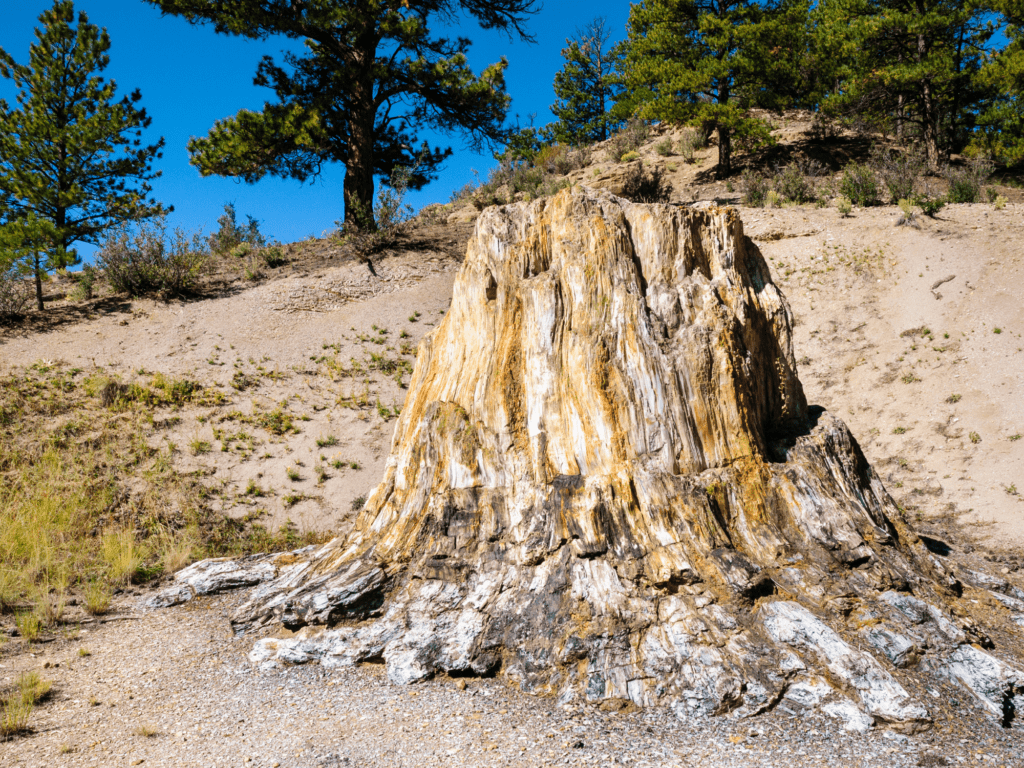 Driving Time: 1h30m Directions
Distance from Boise: 100-miles
The Hagerman Fossil Beds National Monument is home to fossils of now-extinct species, including the Hagerman Horse, known as the "American zebra." The Hagerman Horse, the American Mastodon, and other animals are among the fossils that may be seen. Day trips from Boise to the Hagerman Fossil Beds offer a wonderful opportunity to get out of town and learn something new.
The world's most extensive collection of Ice Age fossils is found at this fascinating geologic site. Visit the museum and learn about the animals that once inhabited this region.
17. Eagle Island State Park
Driving Time: 30m Directions
Distance from Boise: 15-miles
Eagle Island State Park is a 545-acre park located west of Boise. Eagle Island has a swimming beach, picnic area with grassy lawns, and more than five miles of paths for horseback riding, hiking, or dog walking along the northern and southern banks of the Boise River. The waterslide is typically open from Memorial Day weekend through Labor Day.
18. Lucky Peak
Driving Time: 20
Distance From Boise: 10 Miles
A day trip to bask in the sun at Lucky Peak is a great way to spend a summer day in Idaho. The reservoir, located about 30 minutes from Boise, offers fishing, swimming, boating, and windsurfing activities. Lucky Peak also has some hiking trails for visitors to explore.
19. Boise National Forest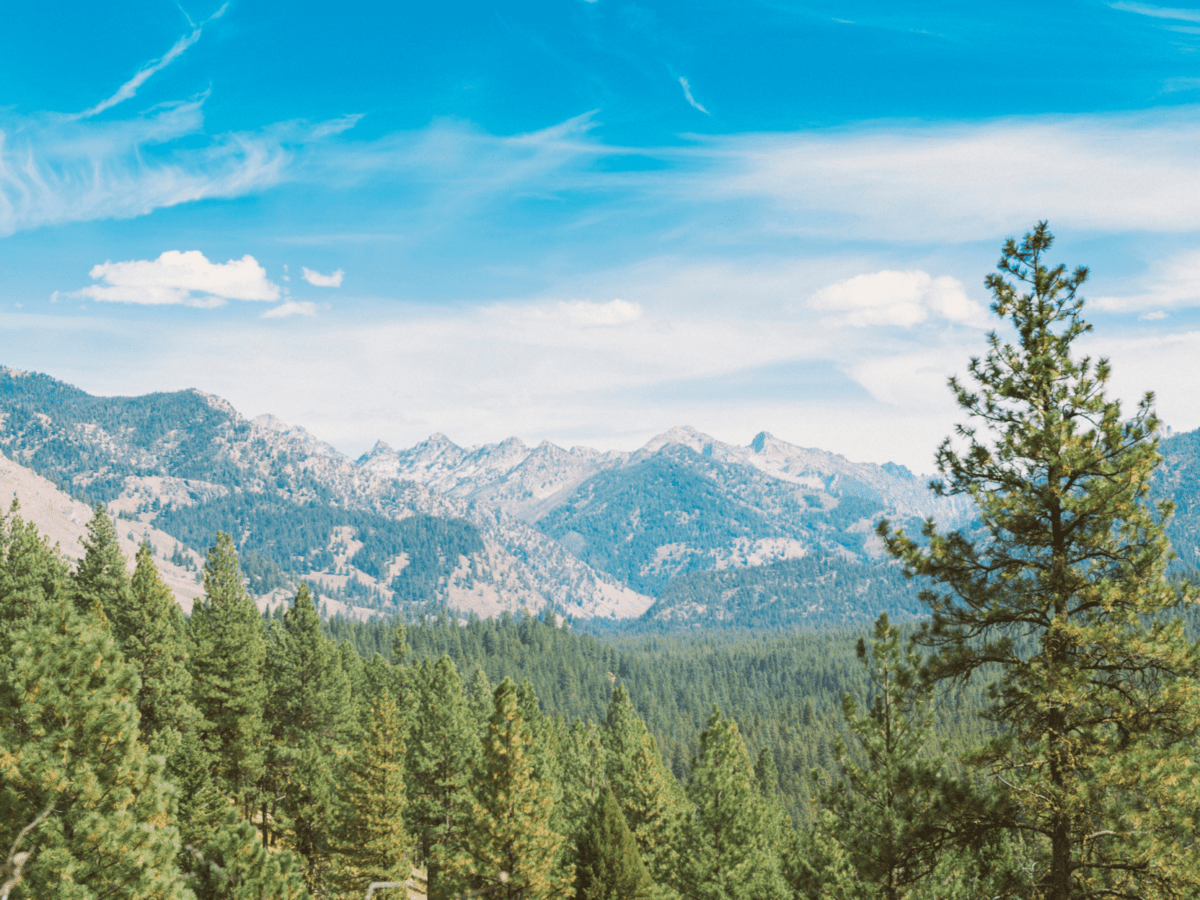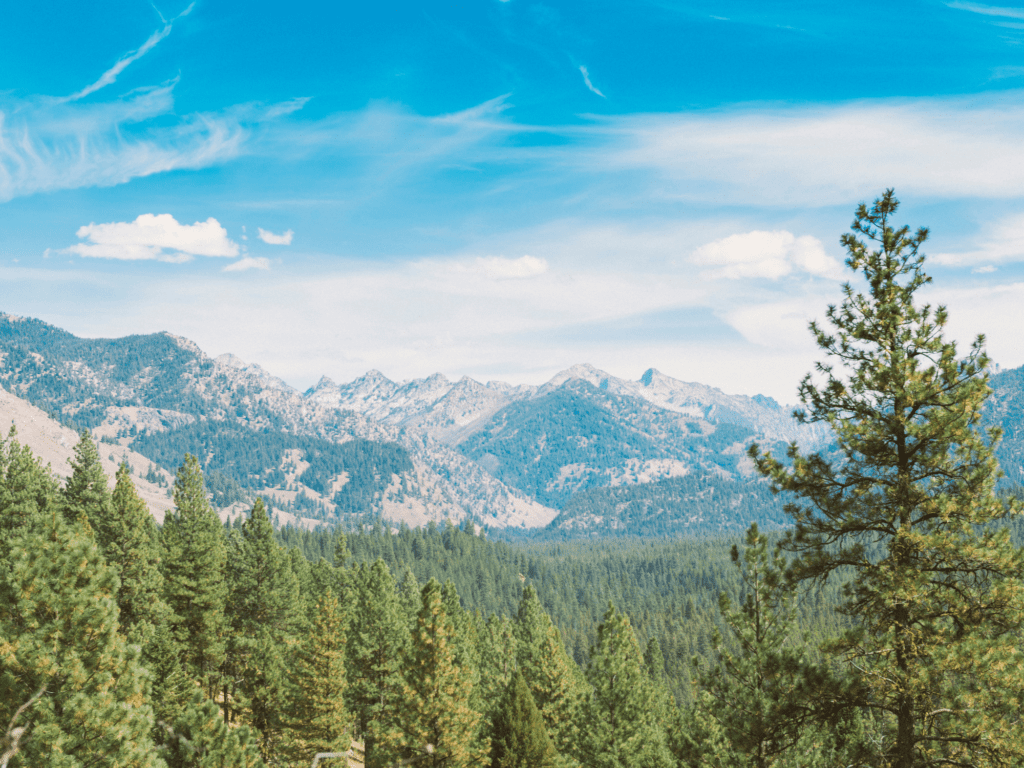 Driving Time: 2 hours 40 min
Distance From Boise: 90 Miles
The Boise National Forest is a stunning setting for mountains, rivers, and forests, making this area an ideal destination at any time of year. The Boise National Forest is surrounded on all sides by Payette, Salmon-Challis, and Sawtooth National Forests. It's located conveniently close to both urban fun in Boise and infinite wilderness excursions everywhere else. The Payette River is ideal for rafting, while Banks Beach and Beehive Bend are two of the best access points on the forest's 250 lakes and reservoirs (Arrowrock Reservoir has surprisingly good salmon fishing for central Idaho).
You don't have to travel far to get some nature therapy… Hiking, cycling, snow activities, swimming, and kayaking are just a few optional activities available.
There are almost 100 hiking trails in the Boise National Forest, and one of the most well-known is the well-shaded Stack Rock Trail, a 10.9-mile, intermediate difficulty out and back route located 13 miles up the Bogus Basin Road in Boise. The Stack Rock Trail is home to gorgeous wildflowers during the best season, ranging from May to October.
20. Snake River Canyon
The Snake River Canyon can be see in different places but our favorite is in Twin Falls
Driving Time 2 hours
Distance From Boise: 128 miles
The Snake River cut through ancient basalt lava flows, forming an enormous canyon that extends for more than fifty miles and includes two major waterfalls and numerous springs. The spectacular Perrine Bridge spans the canyon about 500 feet above the Snake River, near where Evel Knievel's controversial 1974 attempt to jump across the canyon failed. The popular Perrine Bridge is open to BASE jumping year-round, making it the only location in the United States accessible to this extreme sport.
There is a 10-mile, paved walking path along the South Rim of the canyon with access points at the Twin Falls Visitor Center and Shoshone Falls.
21. Twin Falls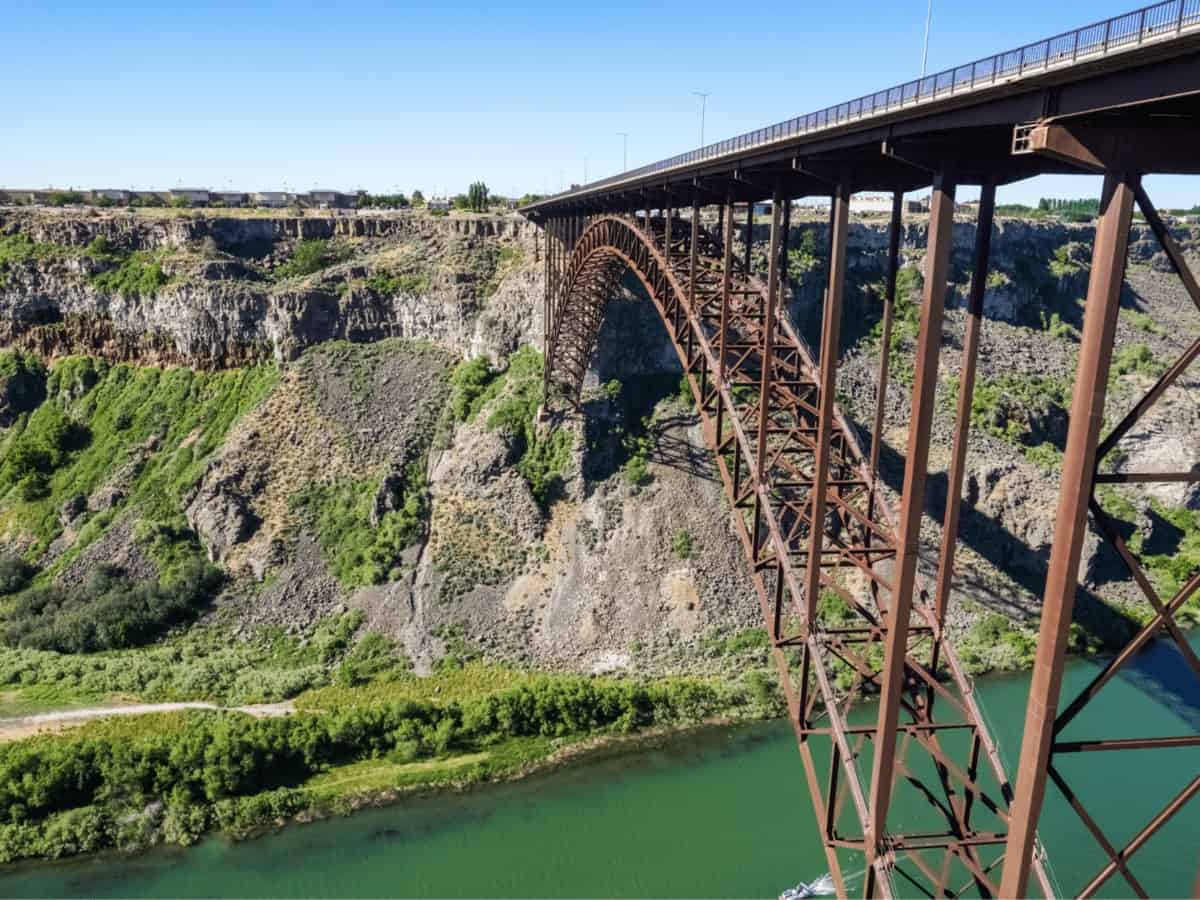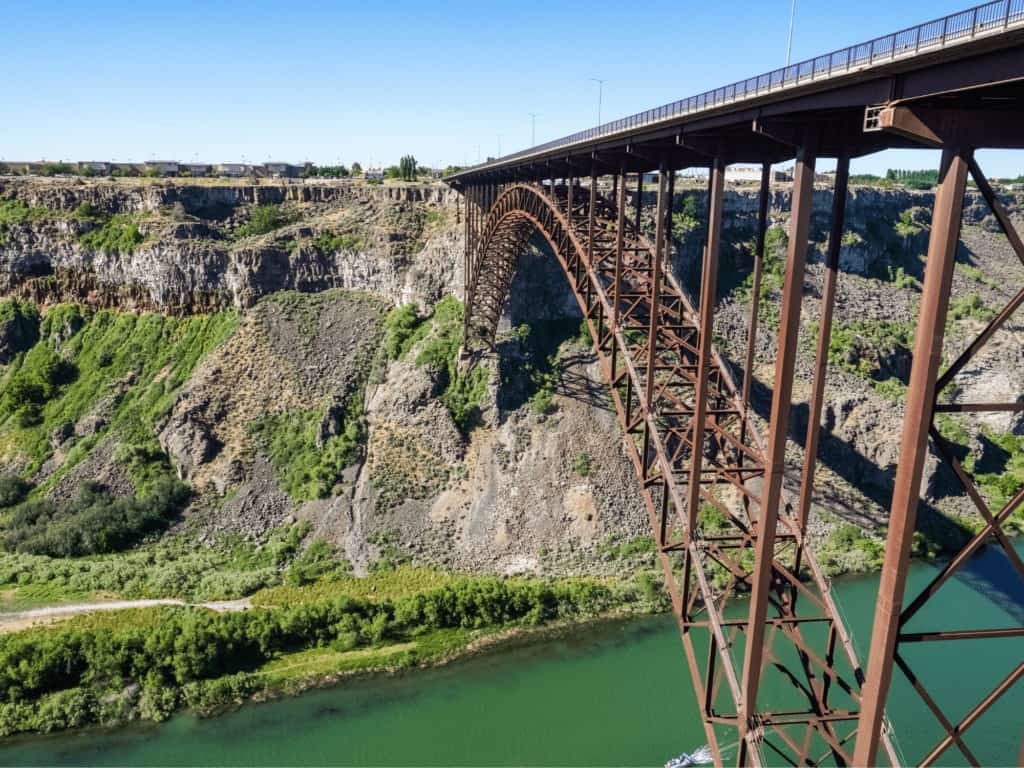 Driving Time 2 hours

Distance From Boise: 128 miles
Located just a short drive from Boise, Twin Falls is the gateway to one of Idaho's most beautiful and popular natural attractions. It boasts a variety of activities for all ages, including hiking, camping, and biking.
While visiting Twin Falls, I recommend stopping at Shoshone Falls, exploring the city park, and checking out Snake River Canyon. If you're up for a brewery visit, you're in luck because Twin Falls has a couple. Koto Brewing is our favorite.
If you're in search of a fantastic dining experience, I recommend a stroll along the Snake River Canyon Rim trail followed by Happy hour at Elevation 486. I promise you won't be disappointed.
If you're looking a detailed guide of what to do in Twin Falls don't miss our full write up here.
22. Caldwell
Driving Time: 30 min
Distance from Boise 28 miles
Caldwell has created a new name for itself. This area is growing and thriving, and with its small town feel. The city has great restaurants and shops located right downtown, making this the perfect place to spend an afternoon.
The Indian Creek Plaza is a popular area for tourists and locals to go to enjoy the small town feel and enjoy the shopping. The local farmers market is held every Saturday morning, starting at 9:00am, in the plaza, which has a wide variety of vendors offering fresh produce and homemade goods.
Get Out and Explore
I hope that that this list of day trips around Boise will help you to get out and explore the beautiful surroundings around Boise. Do you have a favorite day trip that we missed? If so leave it in the comments below