Top 14 Day Trips from Phoenix
The Central location of Phoenix makes it a popular city as well as a perfect spot to take a day trip to surrounding areas.
Indeed, the valley of the sun itself is a marvelous city to explore, but if you want to dive deep and truly experience the essence of the Old West, we have compiled a list of the best day trips from Phoenix.
Grand Canyon Day Trip From Phoenix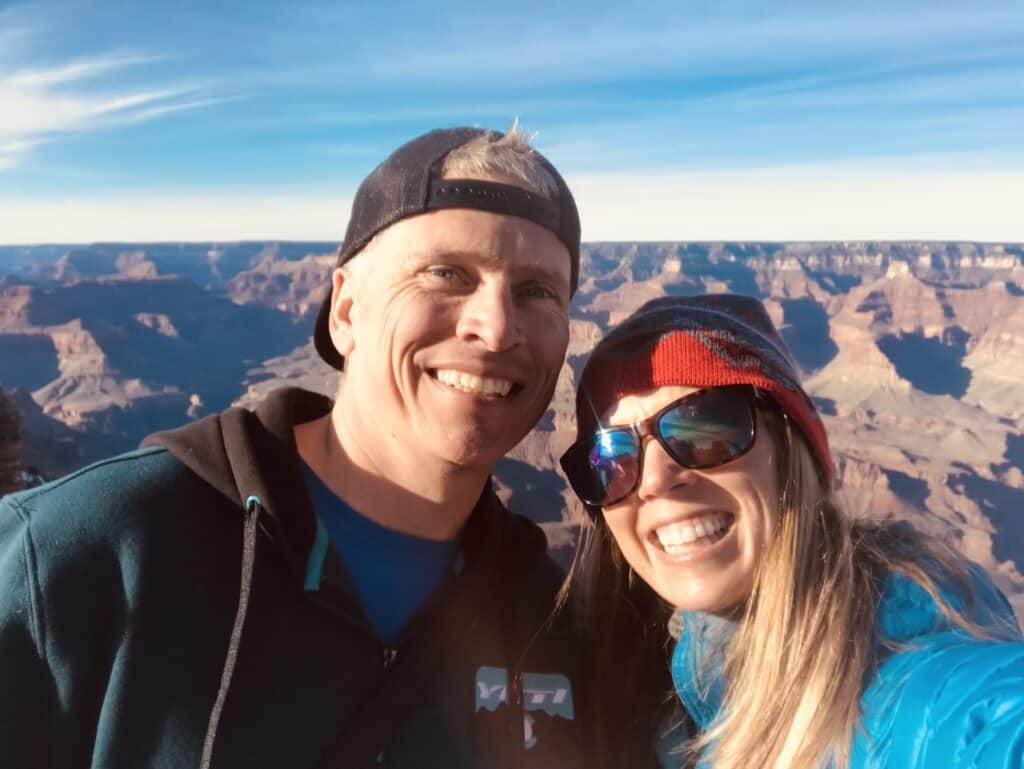 When in Phoenix, a day trip to the "Grand Canyon" is a must. The name does complete justice to this place which is also listed as one of seven wonders of the world. We are talking about 277 river miles length, 18 miles width, and the 1-mile deep chasm that is nature's wonder in its truest sense.
The fiery red and orange splendor of the Grand Canyon has attracted people from all over the world. It is one of the most visited sites in Southwestern USA and leaves 6 million visitors per year in awe of its grandeur.
The trip to the Grand Canyon will take you a full day if you are going by car. The scenic drive is worth it and will keep you entertained for hours. You can make a quick there-and-back trip if you are in a rush.
Another option is to extend your trip to enjoy red rock formation to Sedona and then continue to Flagstaff by driving through the scenic Oak Creek Canyon. From Flagstaff, take Interstate 40 West to 64 North for the fastest route, or for a more scenic drive Hwy 180 North to 64 North is a great option.
RELATED: Favorite Things To Do Near Flagstaff CLICK HERE For More Info
RELATED: Best Breweries in Flagstaff That You Have To Visit CLICK HERE For More Info
Day Trip to Montezuma Castle National Monument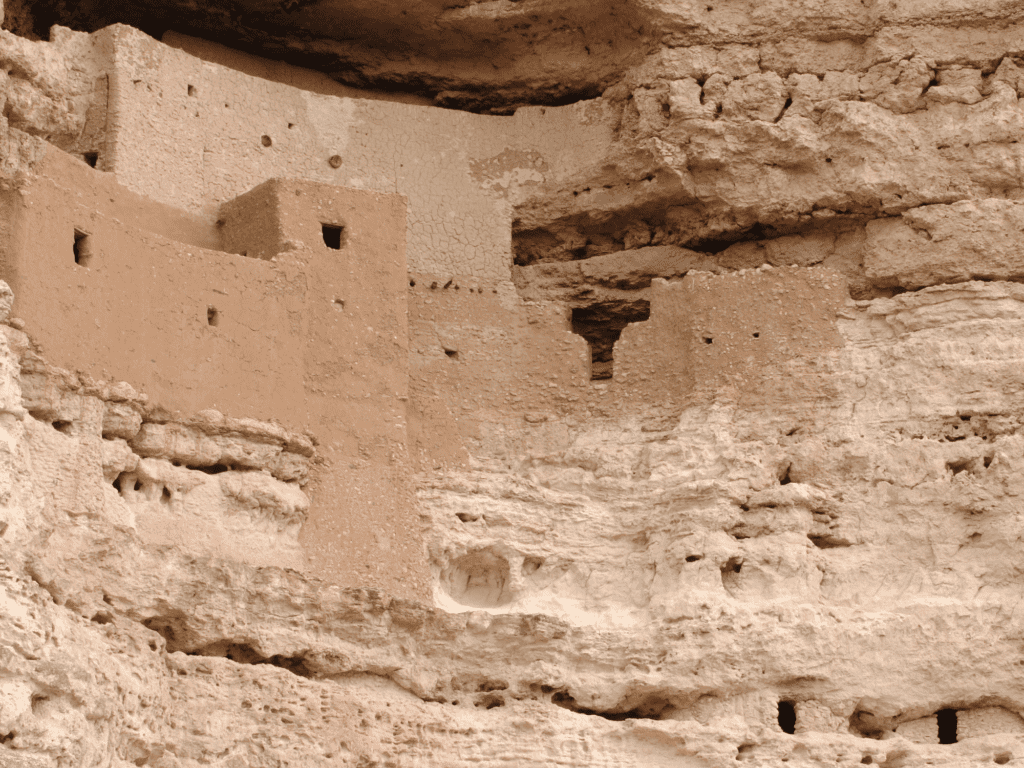 If you are a history buff, taking a day trip to Montezuma national Monument is exactly what you need. This mystical monument is located an hour and a half north of the Phoenix.
Here, you will find the best-preserved 90 feet cliff dwellings of Montezuma Castle, which was the home to the Sinagua people in the 12th century. 
The cliff actually served as a great defense against enemies as well as the yearly flooding of beaver creek. This five-story castle with 20 rooms tells a lost tale of a decadent civilization whose people carved their homes into the cliffs. You can take a tour of the associated museum that displays a wide range of artifacts and relics.
Only 1.5 hours away from Phoenix, you can explore the unique lifestyle and culture of the Sinagua inhabitants. Don't forget to explore the grounds by hiking through the tails of Montezuma's well, (more on this below) which is like an oasis in the desert and pumps out 1.5 million gallons of water per day.
Montezuma Well National Monument (Same Area As Place Above)
The Montezuma Well National Monument is a well-preserved prehistoric village in the red rocks of Camp Verde.
The monument is an essential link to our past because it preserves evidence of native culture from the Sinagua Indians.
The Sinagua were one of the first cultures to inhabit the area, and their artifacts can be found at the monument. Visitors can explore the well, hike the trails, and learn about native culture at this beautiful park.
The well is a sinkhole that has more than 1 million gallons of water flowing through it. The water is constantly replenished by an underground river, so scientists have not been able to determine the well's source. The well is an ecosystem in its own right, primarily because of the nearly 1 million gallons of water that flow through the well.
The trail from the parking lot winds around a cliff dwelling built by Sinagua Indians. The cliff dwelling has twenty rooms and was built over 600 years ago. There is also a 1/2 mile loop trail from the parking lot to the water.
Take A Great Day Trip to Prescott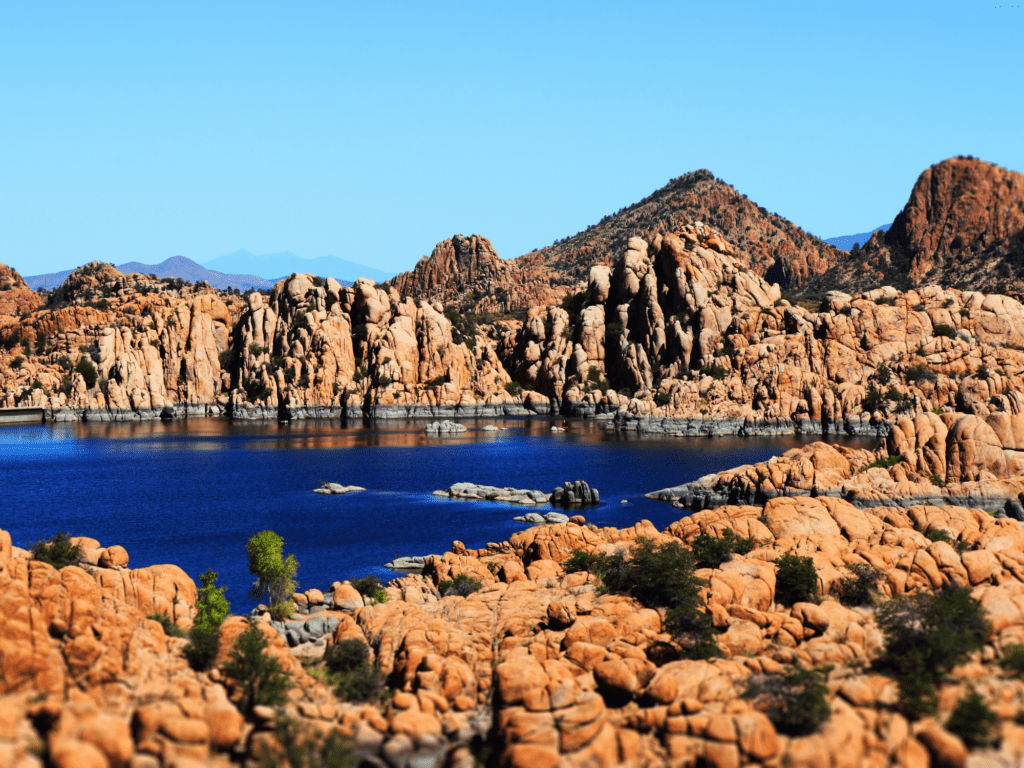 What's a day trip without a bit of sun, water, and a beautiful beach? If that's on your mind, a day trip from Phoenix to Prescott is just the place to have a fun-filled day.
Only a 2-hour drive from Phoenix will take you to the historic city of Prescott, where you can enjoy scenic hiking trails, go camping or just enjoy a walk around the old city center.
The stunning Watson lake encircled by granite boulders and sparkling topaz water, along with gorgeous hiking trails, is a must-visit for outdoor enthusiasts and nature lovers alike. You can go boating, kayaking, fishing, or simply soak in the sun and the abundant beauty this place has to offer.
Take an Easy Day Trip To Jerome
If you want to make the most out of the trip and don't mind exploring twisty mountain tracks, why not include the old mining town of Jerome in your day trip to Prescott.
You can still feel the soul of this town by exploring the restored ghost town and the nearby museum—the perfect spot for a bit of a history lesson in the old west.
From Jerome, you can head back to Phoenix via Cottonwood on Highway 260, which will connect you to Interstate 17.
Day trip to Sedona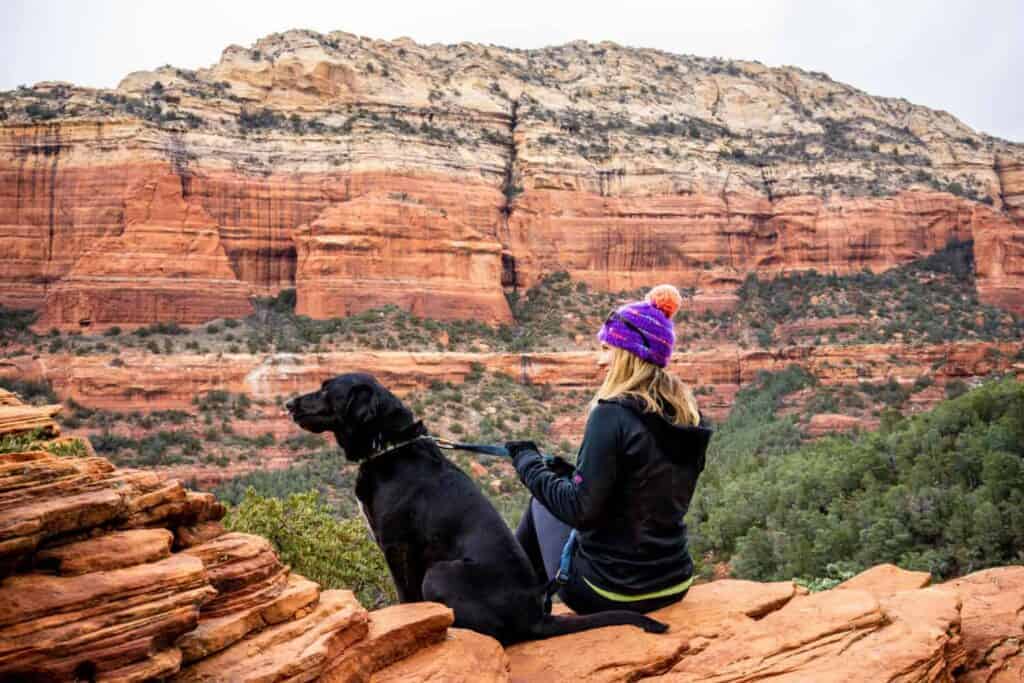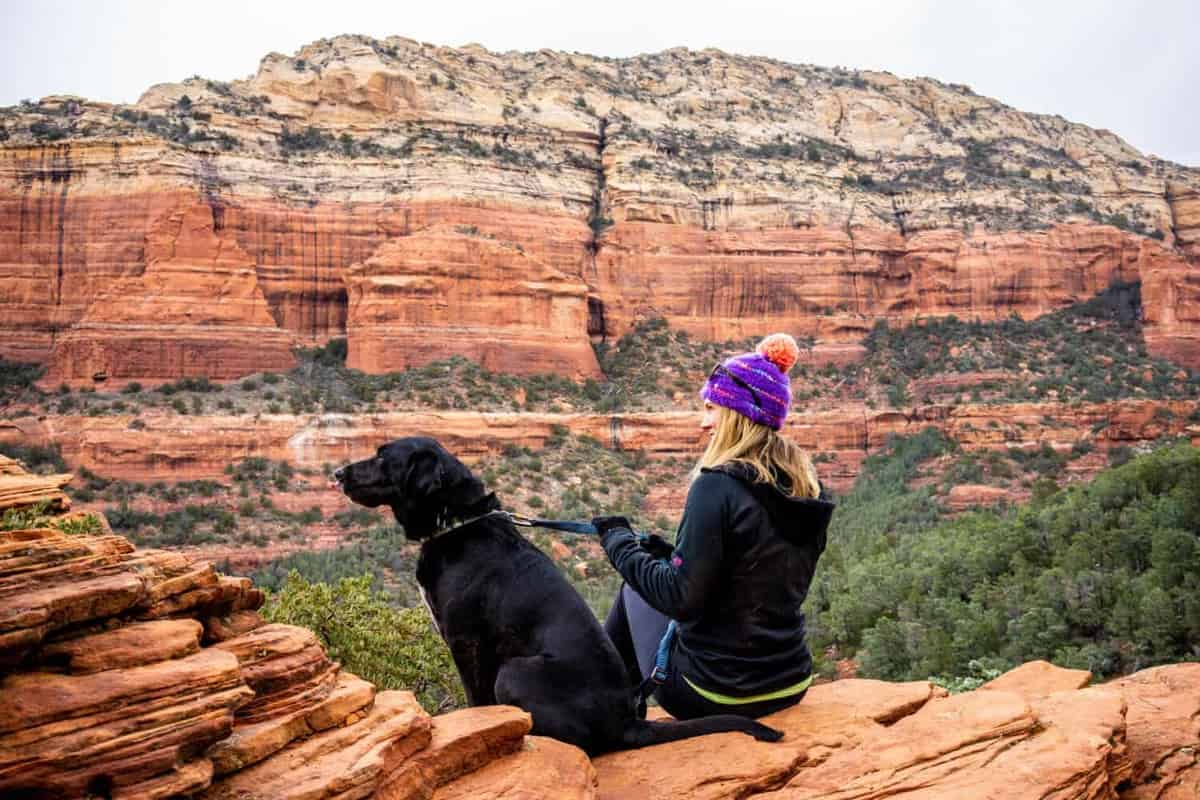 A mix of mystery, enthralling beauty, and red rock mountains- Sedona is said to be one of the most beautiful places in the United States.
That's why a day trip from Phoenix to Sedona is highly recommended. There are so many things to do and so much beauty to soak in Sedona that a day might not seem enough for you. 
The beautiful oak creek zigzagging through looming red rocks with a backdrop of jet blue sky makes it a popular spot for tourists around the world.
Apart from good looks, Sedona is also said to have good energy thanks to the "Vortexes" that possess spirit-balancing powers. It gives Sedona a mystical vibe that beckons tourists and spiritual healers from around the world.
With 100 hiking trails, this place is a heaven for explorers and hikers alike. And when you're done exploring, head over to any of the numerous spas in Sedona, where they provide relaxing local treatments with a twist of local wine. A perfect way to relax and unwind, right?
Slide Rock State Park- Right Outside of Sedona
If you're looking for a fun day trip from Phoenix, look no further than Slide Rock State Park. Slide Rock State Park is a popular destination for hikers in the Sedona area. The park features a natural water slide that visitors can use to slide down into the creek below. The park is also home to a variety of wildlife, including deer and birds.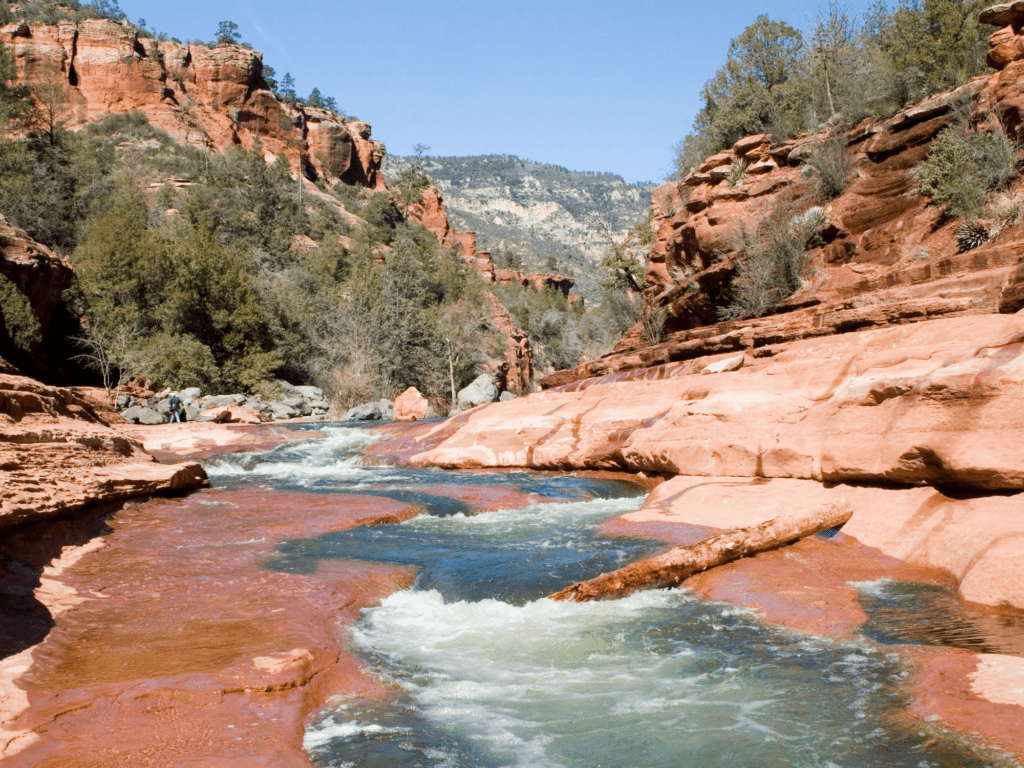 With its natural chute that's worn into the sandstone and easy-to-navigate rocks, it's perfect for zooming down into the pools of water below. The slide is 80 feet long and four feet wide, making it a great place to go for a quick splash.
Flagstaff- Best Place For A Day Trip
With a 7000 foot elevation encircled by the world's largest Ponderosa pine forest- Flagstaff offers a perfect day trip from Phoenix.
Just a two-hour drive from Phoenix will take you to a land of scenic beauty filled with outdoor charm and youthful energy, thanks to the students of Northern Arizona University.
The best thing about Flagstaff is that it offers a range of activities throughout the year, including all four seasons.
In winters, you can enjoy snow sports such as skiing and snowboarding, while in summers, hiking, biking and rock climbing are popular sports.
Even if you want to keep it low, you can soak in the enchanting beauty of Flagstaff and spend time exploring various sites.
Flagstaff is often considered a pitstop, but the place is much more than that. With its laid-back, leisurely charm, majestic pine forest to the outdoor sports to youthful city vibes- Flagstaff is a town brimming with natural beauty and should not be marked off your list.
Coconino National Forest- Best AZ Day Trip For Outdoor Lovers
The Coconino National Forest is a great place to go for outdoor adventures. It's located about two hours and thirty minutes away from Phoenix and has a variety of different activities to offer visitors. Some popular activities include hiking, camping, fishing, and mountain biking.
If you're looking for a hike, The Jack's Canyon Trail No. 55 winds through a dry stream bed before ending with a short, steep climb to the top of Munds Mountain. The views from the top are well worth the effort!
The East Clear Creek and Barbershop Canyons are two of the most popular destinations in the forest, but there are also many other beautiful places to see.
The Mogollon Rim is a beautiful drive that circles the area and offers visitors a stunning view of the landscape. From the rim, visitors can see miles of pine-covered hills, rocky gorges, and rolling meadows. There are also several picnic areas and hiking trails that offer visitors a chance to explore the forest.
In order to make the most out of your day trip, it is vital to plan ahead. Coconino National Forest spans a vast area, so you'll want to narrow down your options and pick an activity that corresponds with the time you have available. A great spot to start is the Mogollon Rim, where you can take in some of the most beautiful views in the park.
Saguaro National Park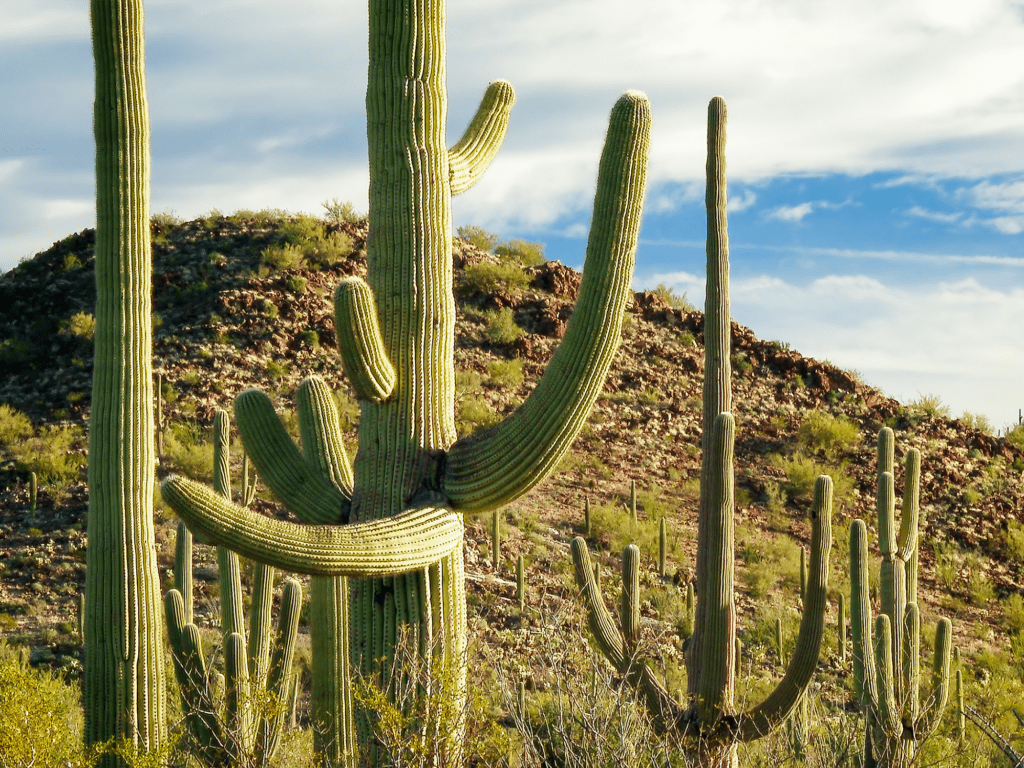 Saguaro National Park is located about two and a half hours away from Phoenix. One of the things I love about this area of Arizona is the saguaro cacti. These are the giant cacti you see in pictures of the Southwest. SNP is named after these unique plants because it's a great place to see them.
The park is home to more than 200 of these cacti, which are native only to the Sonoran Desert. It's quite a sight! The Saguaro cactus is easily recognizable by its tall, thin frame and long arms.
These cacti are strange, beautiful, mysterious, and inconsistent; they can grow anywhere from 3 to 70 feet tall and live for up to 200 years.
They are an essential part of the ecosystem in the Sonoran Desert and offer food and shelter for a variety of animals.
The Saguaro National Park has two different sides: the east and the west. The west side of the park has some of the largest and oldest saguaro cacti in the world, while the east side is excellent for hiking and epic drives; it's even got a pine forest and some high elevation trails.
Take An Arizona Road Trip From Phoenix To Tombstone
Tombstone is a small town in Arizona that is known for its Western-themed attractions. It's full of history and culture from the Wild West, making it a fun place to visit. There are plenty of things to see and do in Tombstone, so you'll never be bored!
Tombstone is most well known for the O.K. Corral gunfight, which took place on October 26, 1881. This gunfight was between the Earp brothers and the Clanton gang over a dispute about stolen money and cattle. The gunfight only lasted 30 seconds, but the fight that led up to it was much longer and had many more players.
The Earp family moved to Tombstone in 1879 when the silver mines opened. The Earp brothers were hired as lawmen and quickly became known for their quick actions and bravery. Wyatt Earp's wife, Josephine, was the daughter of a wealthy mining engineer, and she was very influential in Tombstone.
In Tombstone, visitors can enjoy a variety of attractions, including old-timey transportation options like stagecoaches and trolleys. There are also museums, art galleries, and shops to explore. Plus, there are plenty of outdoor activities available in the area.
Bisbee
Bisbee is a small town located in the Mule Mountains of southeast Arizona. It is about a three-hour drive from Phoenix and is becoming increasingly popular as a day trip destination for people who need a break from the hustle and bustle of the city.
Bisbee has a lot to offer visitors, including its charming historic downtown district, its many art galleries and studios, and its wide variety of restaurants.
The town was founded as a mining camp in 1880 and multiplied after copper was discovered in the area. There are a number of interesting historical sites in the area, including a number of old mines and mining camps.
The Queen Mine is one of Bisbee's most popular attractions, drawing more than 100,000 visitors each year. The mine was closed in 1975, but it has been preserved and turned into a museum. Visitors can take an elevator down to the bottom of the mine shaft and then explore a series of tunnels.
Sabino Canyon
Sabino Canyon is a desert oasis located in the Coronado National Forest just north of Tucson, Arizona. The canyon is home to a variety of plants and animals, including several endangered species.
There are also a number of hiking trails that lead through the canyon and up into the surrounding mountains. Visitors can also enjoy tubing and kayaking on Sabino Creek, which runs through the canyon.
Sabino Canyon has been designated by the United States Forest Service as a National Natural Landmark and is a great spot to take in the Southern Arizona beauty.
Sabino Canyon is a popular tourist destination, especially during the summer months, so be sure to get there early in order to find parking and a good spot on one of the many hiking trails.
Wupatki National Monument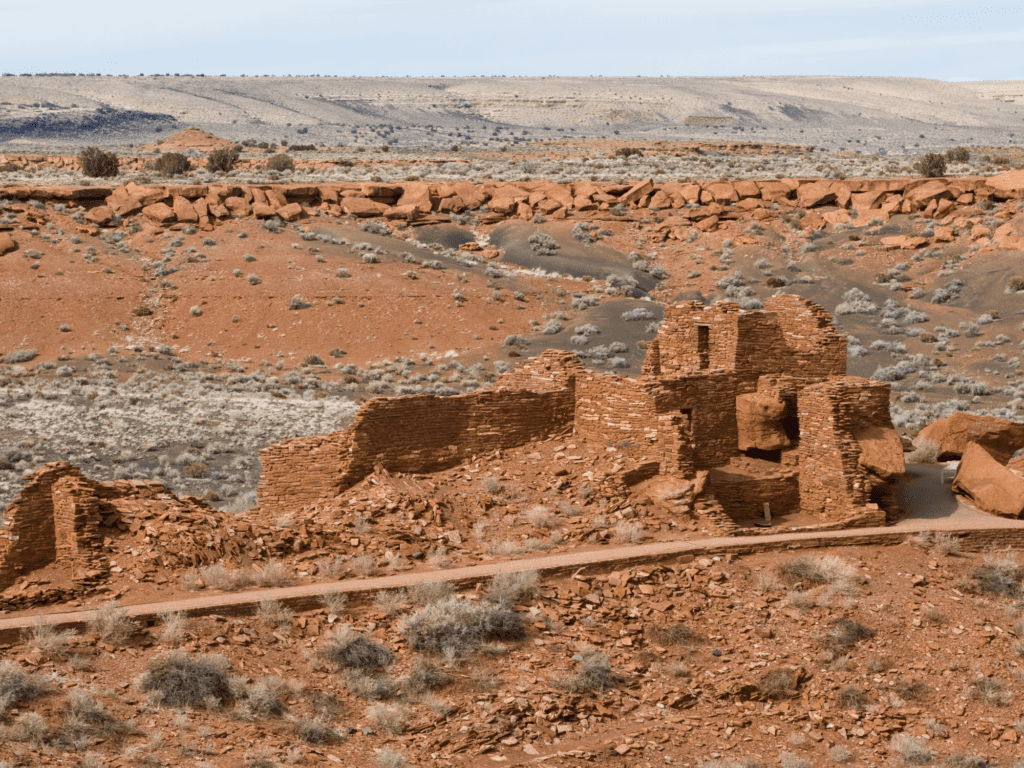 Wupatki National Monument is a United States National Monument located in the Painted Desert of northern Arizona. The monument features the ruins of several Ancestral Puebloan villages, as well as petroglyphs and other archaeological artifacts.
There are five different sites at Wupatki National Monument, and each one has something unique to offer visitors. If you're looking for a place to take in some beautiful desert scenery, the Sunset Viewing Area is definitely worth a visit.
The Sunset Viewing Area is located on top of a hill, and visitors are encouraged to hike up the short trail leading there. The view from the top is well worth the effort. From here, you can see for miles in every direction. In addition to the view, there are a couple of picnic tables and benches located there where you can sit and relax.
Wupatki National Monument is located in the high desert, and as a result, it can get quite hot during the summer. The Sunset Viewing Area is one of the few places at Wupatki National Monument where you can find some shade.
Get Out and Explore The Best Things Surrounding Phoenix
Keep in mind that this list just touches the iceberg as there is so much to explore around Phoenix. From adventurous sports to history lessons to gorgeous beaches and scenic places- Phoenix and the surrounding areas have so much to offer. That being said, our list of best day trips from Phoenix is an excellent place to start exploring the Old West.