Contrary to popular belief, here in the U.S., there are actually no federal requirements for airlines to compensate for delayed or canceled flights. It would fall upon the airlines themselves to write up any sort of policy to cover this and unfortunately, that isn't the norm. There are however some cancelled and delayed flight rights that everyone should know.
There's nothing more frustrating than getting your flight bumped or canceled. You've taken the time off work, planned the trip, booked hotels, and can't wait to start your trip. Throwing a wrench in that plan is a huge inconveniance and can even cost you money.
Thankfully because it would be bad business to not take steps to minimize the inconvenience, most airlines will provide some form of compensation. These include scheduling you on a later flight or perhaps another airline entirely. You can also request a full refund. But again, these are not guaranteed.
Despite the U.S. not having strict guidelines on this there are some rules that can help you.
Regulation (EC) No 261/2004, EU 261 (often referred to as EC 261) was enacted February 11th, 2004 by the European Parliament. It established some much needed rules for compensation and assistance to passengers in the event of flight cancellation or long delays.
The compensation is based on 3 levels:
Level 1 – Flight less than 1500 km (932 miles)
Level 2 – Flight between 1500 km to 3500 km (932 miles to 2175 miles)
Level 3 – Flight greater than 3500 km (2175 miles)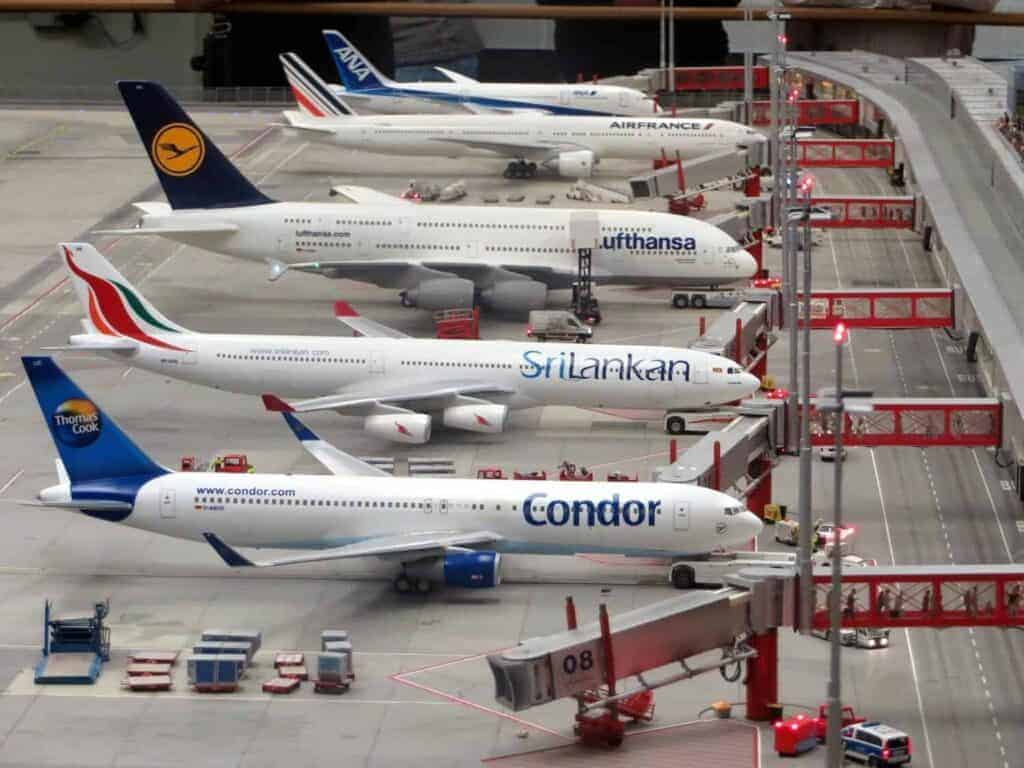 FLIGHT DELAYS AND CANCELLATIONS EU 261 (EC 261)
EU 261 not only covers you for cancellations but flight delays as well. You are entitled to refreshments and communications if the delay is more than:
Two hours for a level 1 flight
Three hours for a level 2 flight
Four hours for a level 3 flight
In addition, if the flight is expected to depart on the following day from your departure time, you are entitled to accomodation.
For flights that are delayed by five hours, you are entitled to cancel your trip and be refunded for all unused tickets. If this occurs in the middle legs of a trip you are also entitled to a return flight to your original departing city.
There is also coverage for delays of three hours or more waiting on the tarmac. If you land and the doors don't open within 3 hours of your scheduled arrival time, they owe you cash compensation.
Cash Compensation for Cancellations or Delays
Level 1 flight – 250 euros ($285)
Level 2 flight – 400 euros ($457)
Level 3 flight – 600 euros ($685)
These amounts are payable to you even if the airline schedules you a reroute that is delayed beyond your original scheduled arrival time.
The cash compensation is payment for your inconvenience and is still yours to take should you chose a refund or a reroute.
EU 261 (EC 261) RULES
The bummer for us here in the states is that this rule only applies to European Union countries. But there are some ways EU 261 may be able to help you in the event of a cancelled flight.
I'M FLYING FROM THE U.S. TO AN EU COUNTRY, AM I COVERED?
For flights terminating in a EU country, the regulation only applies to flights operated by an EU carrier. A flight from Seattle to Paris on American Airlines would not be covered, while that same flight on Lufthansa(EU carrier) would be covered.
FLYING FROM A EU COUNTRY TO A NON-EU COUNTRY AM I COVERED?
Yes you are. Because the flight originates in an EU country you are covered regardless of what airline you're flying or the destination. So flying from Paris to Seattle on American Airlines would be included under EU 261.
As you can see the EU has some good provisions in place to help out their stranded passengers.
Related articles:
HOW TO GET A REFUND
Start with the airline that delayed you by asking specifically for EC 261 compensation. If your request goes unanswered, consider calling in a third party such as Airhelp, Claim Flights, or Flightright. These folks specialize in the matter and can be a real help.
HOW NOT TO GET A REFUND ON FLIGHTS
Let me first start off with a few tips on how NOT to be successful in getting compensation or refunds. Getting angry, raising your voice, or any other form of choice language will get you nowhere.
I once was waiting in line at customer service where someone ahead of me was yelling and demanding a refund. They of course got denied. Now it's my turn and I'm thinking there's no way. I politely explained my situation and asked for a refund and to my delight they obliged without hesitation.
U.S. based airline personnel have a lot of discretion in handling these situations so being nice will get you a lot further than striking an attitude. Every airline has its own set of standards as to what compensation they may offer so results will vary.
Another recommendation is to give the customer service folks at the gate a break and call the airline's customer service 1-800 number. When a flight gets cancelled the folks at the customer service desk get slammed with a line of unhappy customers. You may have better luck and even be a bit quicker by calling customer service for the airline and avoid the line altogether.
TRAVEL INSURANCE
Perhaps the best advice I can give is to make sure you have travel insurance. It covers you for so much and is a bargain in the big picture. For canceled or delayed flights they will pay you cash, pay for your hotel, and get you on a flight from whatever airline will get you to your destination the fastest.
In addition you're covered if someone swipes your laptop or your luggage is lost or stolen. Family emergency back home and you need to leave early? Yup you're covered. Medical emergencies while overseas? That's covered as well.
Remember to buy your travel insurance early so that if a hurricane rolls in and cancels all your flights you'll be covered. They won't be able to cover you if you buy the insurance a day before you leave and the storm has already landed.
There are plenty of travel insurance companies out there and it can be really overwhelming to find a good one. World Nomads I can recommend as I have used them for claims and they offer terrific coverage.