There's no place like home, they say. But there's also nothing quite like exploring far-off lands and discovering new cultures. If you're looking to add some excitement to your life, why not pack your bags and set off on an adventure to one of the world's dreamiest destinations?
Think of all the amazing places in this world to explore. Now think of all the ones you haven't even heard of yet. The possibilities are endless for your dream vacation destination, but some stand out above the rest.
Whether you crave sandy beaches and crystal-clear waters or snow-capped mountains and icy lakes, these dream destinations will inspire wanderlust in even the most reluctant of travelers. From ancient ruins to sparkling seas, here's a list of the dreamiest destinations you must visit:  
Zanzibar, Tanzania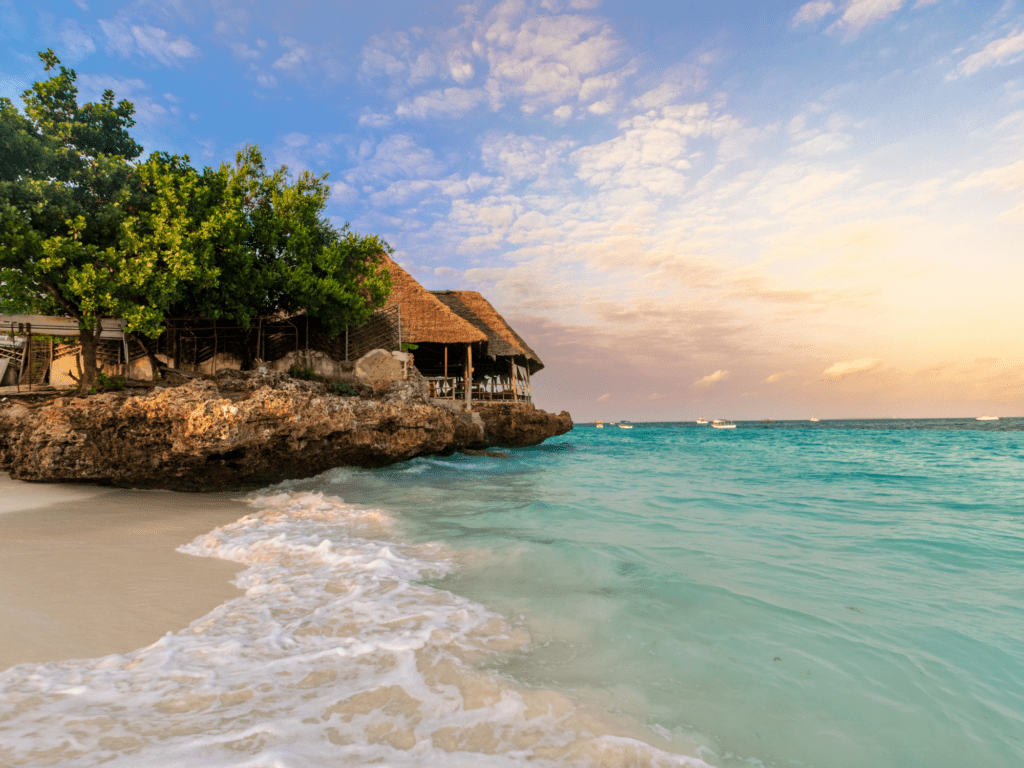 Zanzibar is an archipelago off the coast of Tanzania, consisting of two large islands (Unguja and Pemba) and several small ones. The islands are a popular tourist destination known for their white sand beaches, clear blue waters, and lush vegetation.
Zanzibar is also home to a unique blend of cultures, with influences from Africa, Arabia, India, and Europe. This diversity can be seen in the architecture of The Old Stone Town, which features a mix of Arab, Indian, and European styles.
With its exotic beauty and fascinating history, it's no wonder that Zanzibar is often called the "Spice Island." The water is crystal clear, with shades of blue that range from light to deep, and it's perfect for swimming, snorkeling, and diving.
The beaches are lined with palm trees and soft white sand, and there's a laid-back vibe that makes it the perfect place to relax. The island was an important trading center for centuries, and you can still see the influence of this in architecture and art. There's so much to explore on this beautiful island, and it's definitely a dream destination.
From the spice plantations of Pemba to the glass-bottomed boats of Unguja, there is something for everyone to enjoy on these magical islands.
Hallstatt, Austria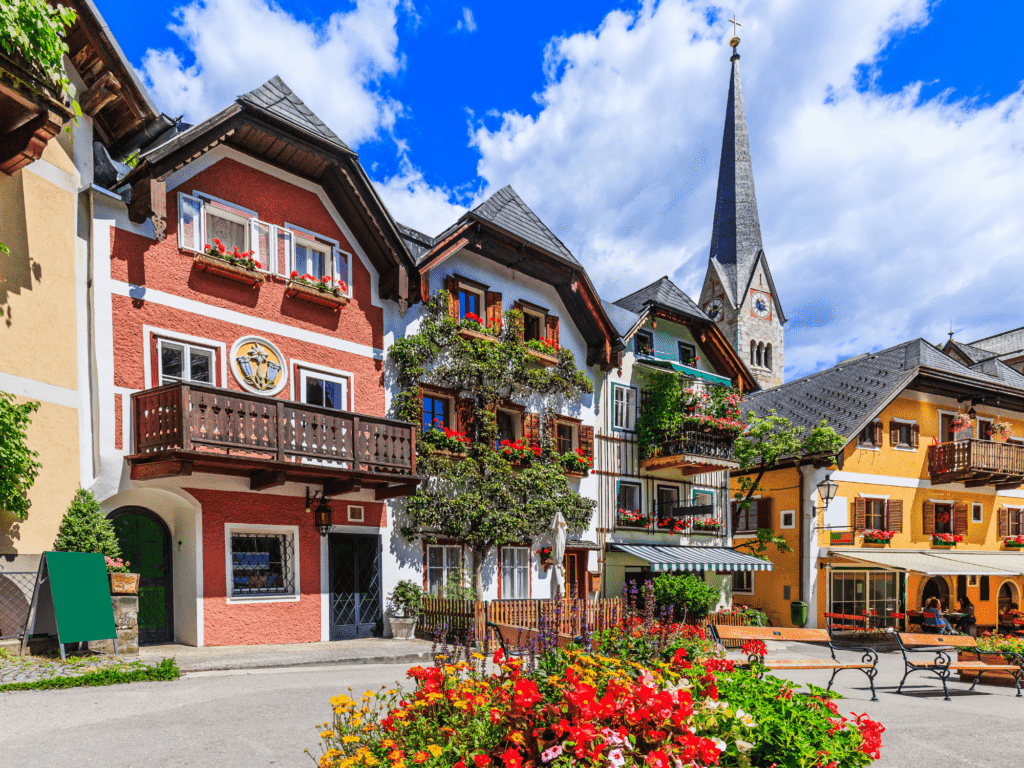 With its fairytale setting of a castle atop a hill, set against the magnificent backdrop of the Austrian Alps, it's no wonder Halstatt is often called the "Pearl of Austria." This picturesque village has been a popular travel destination for centuries, and it's easy to see why. 
Thanks to its quaint streets and buildings, the stunning natural beauty, rich history and culture of Hallstatt makes it a top dream destination. But what really sets Hallstatt apart is its unique location. Nestled between a lake and the mountains, Hallstatt enjoys both stunning scenery and plenty of opportunities for outdoor activities.
In the summer, you can swim in the lake or hike in the mountains; in the winter, you can ski or snowboard on the nearby slopes. And no matter what time of year you visit, you'll be able to enjoy the village's charming atmosphere.
So if you're looking for a place to relax and take in the beauty of nature or an opportunity to explore and experience new things, Hallstatt is sure to delight you. Go and see why this magical place is one of Austria's most beloved travel destinations.
Budapest, Hungary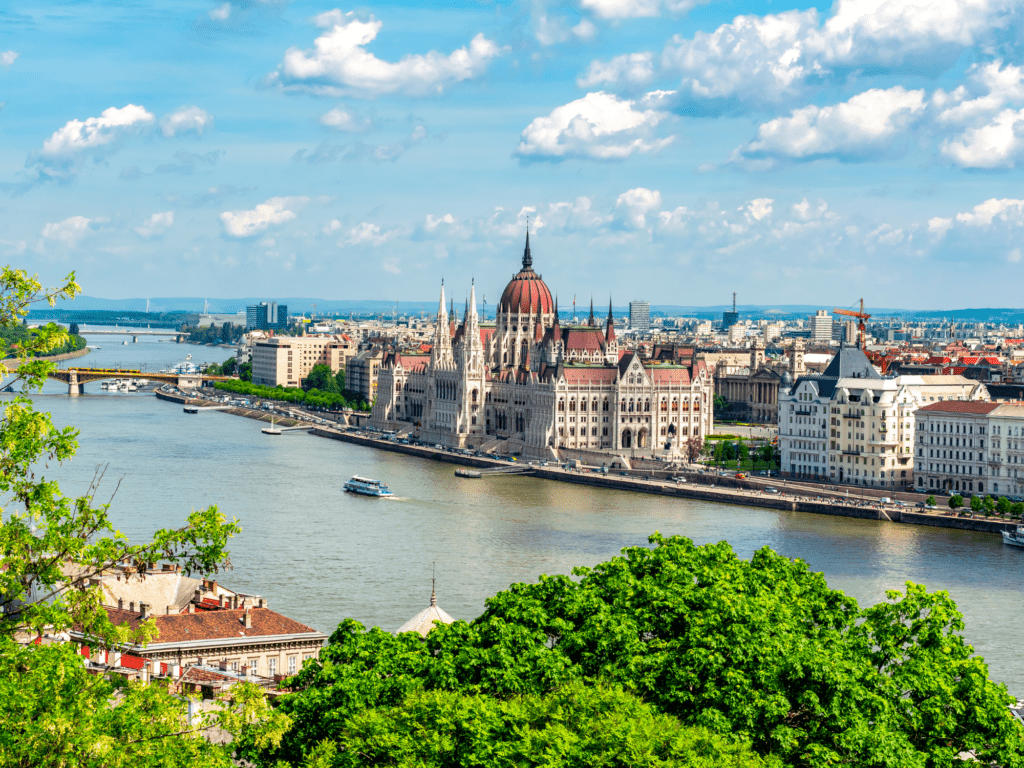 Budapest, Hungary, is a city of stunning architecture and natural beauty. The city is dissected by the Danube River, and its picturesque setting has made it a popular travel destination. Visitors to Budapest can explore its many historical landmarks, including Buda Castle, the Fisherman's Bastion, and St. Stephen's Cathedral.
The city also offers a variety of cultural attractions, such as museums, art galleries, and theaters. In addition to its architectural and cultural riches, Budapest is also renowned for its thermal baths, which are said to have therapeutic properties – it's no wonder that Budapest is often referred to as the "Pearl of the Danube."
Budapest is a city that seems to have it all: fascinating history, beautiful architecture, a lively cultural scene, and plenty of opportunities for relaxation. It's no wonder that this Hungarian gem is often called one of the most dreamy travel destinations in the world. 
From the stunning banks of the Danube to the grandiose buildings of Buda Castle, there's something to delight everyone in Budapest. And when you're ready to take a break from sightseeing, you can enjoy some of the city's world-famous thermal baths or sample the delicious local cuisine. With so much to offer, it's no wonder Budapest continues to enchant visitors from all over the globe.
Dolomites, Italy- Adventurous Dream Destination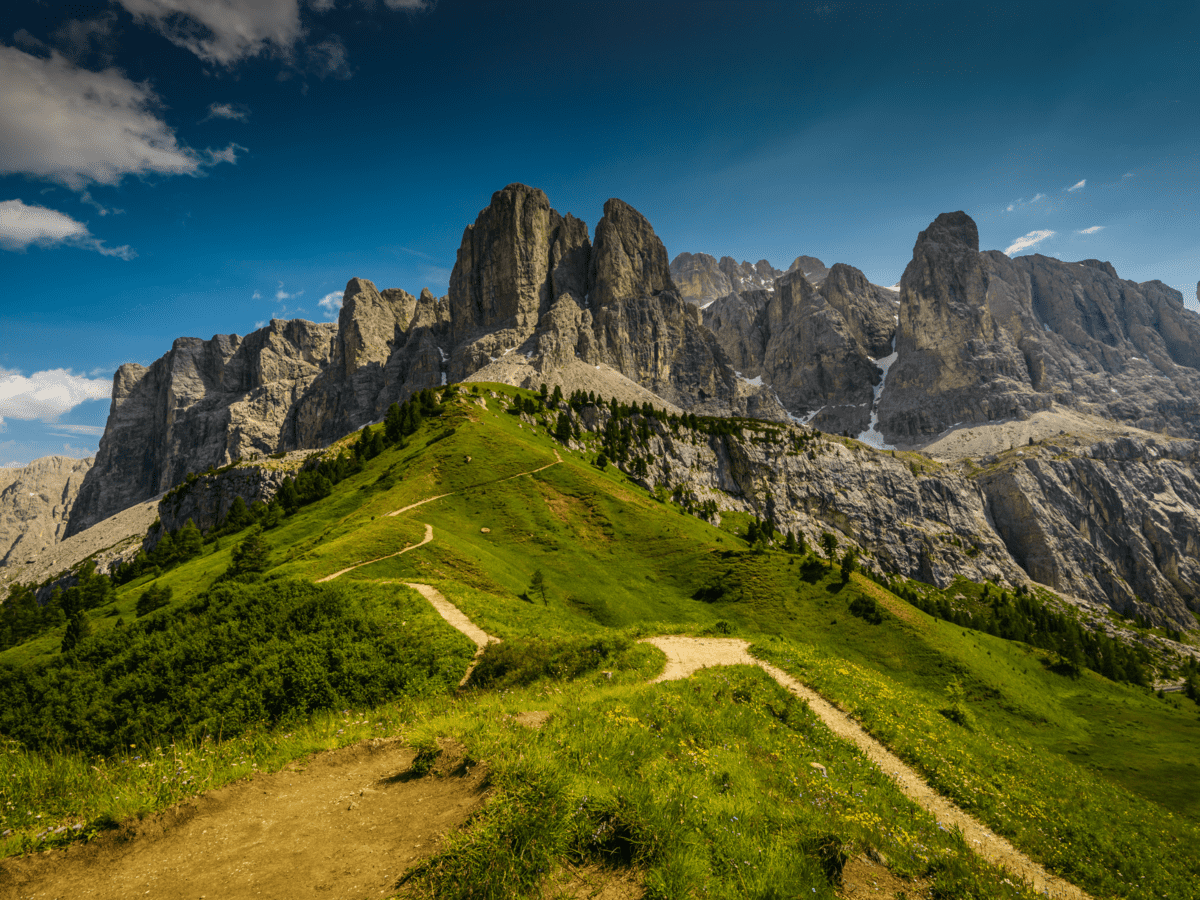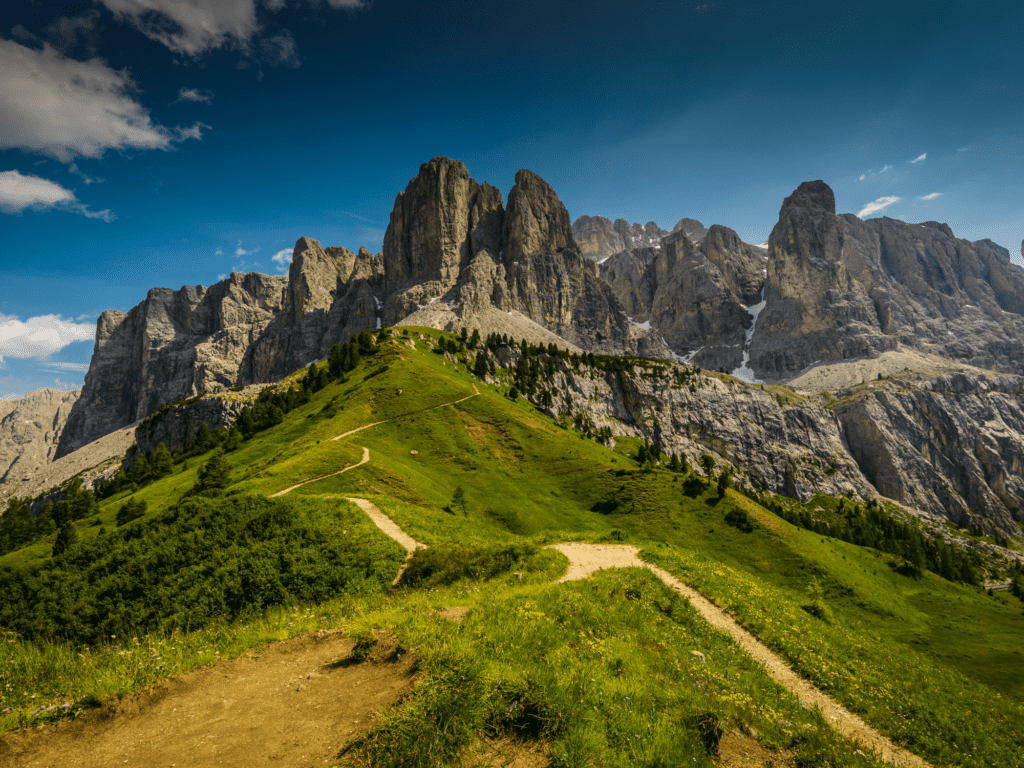 The Dolomites in Italy are a stunningly beautiful and popular travel destination. Formed by an immense upthrust of sedimentary rock, they stand taller than the surrounding Alps and provide some of the most breathtaking views in all of Europe.
The rockface's whites, pinks, and oranges are radiant in the sunlight, and the contrast between the jagged peaks and the smooth valleys is simply striking.
In addition to its natural beauty, the Dolomites are also home to several quaint villages and alpine towns. With their centuries-old architecture and cobbled streets, these towns offer a glimpse into the past while still providing all the amenities of modern life.
From skiing and hiking in the winter to golfing and mountain biking in the summer, there is truly something for everyone in the Dolomites. It is no wonder that this magical place is one of the most popular travel destinations in the world.
Jungfrau Region, Switzerland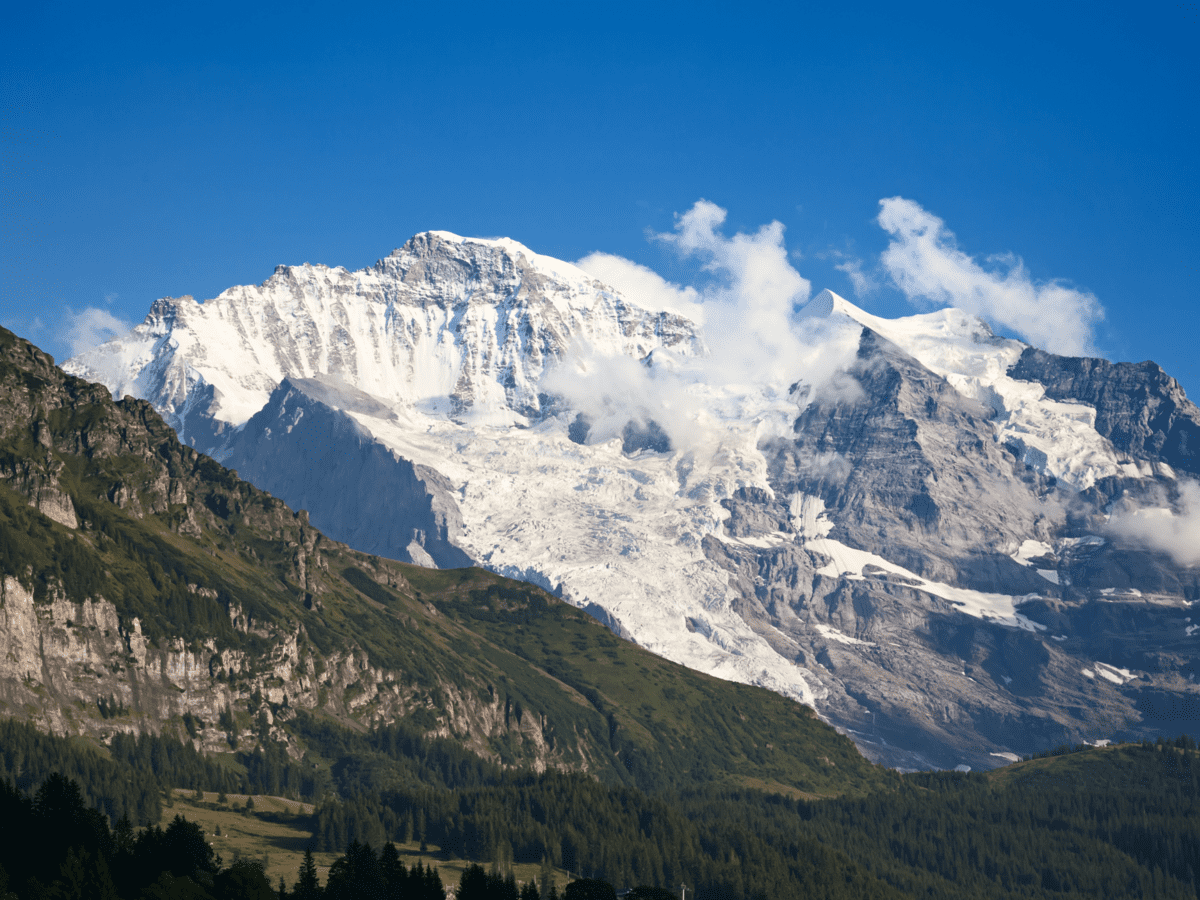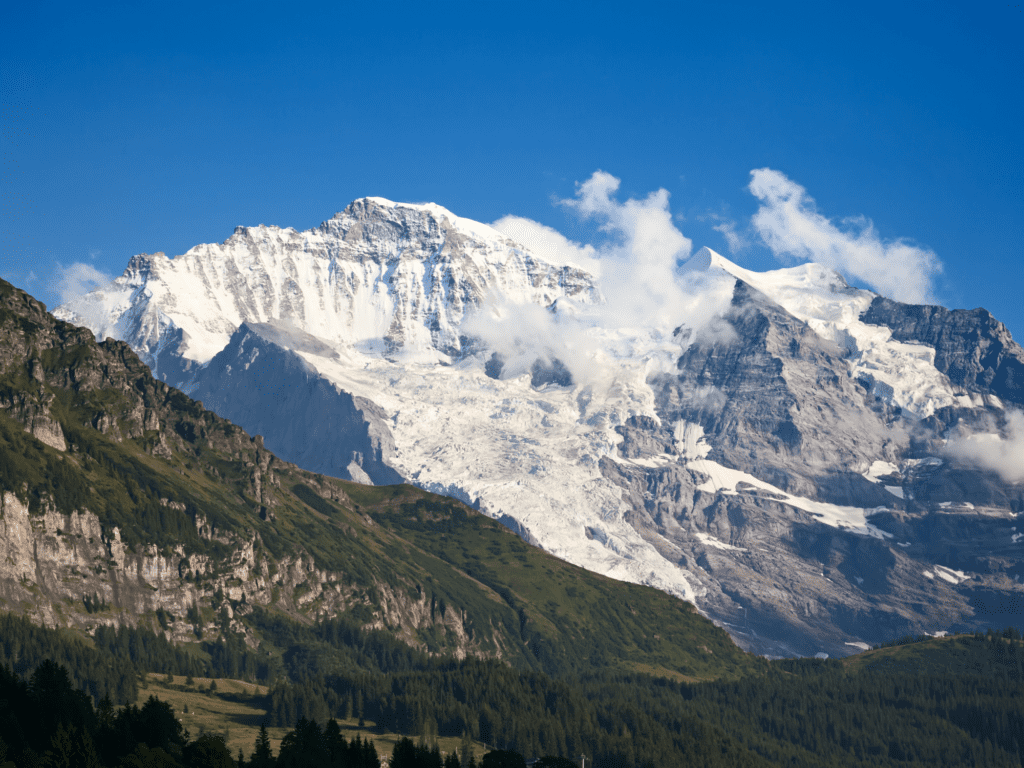 The Jungfrau region is a true fairytale destination – towering peaks, pristine glaciers, and picturesque valleys make it a dream for any traveler. The beauty of the Jungfrau Region in Switzerland is incomparable. With towering mountains and pristine valleys, it is a place of unparalleled natural wonder.
The snow-capped peaks of the Jungfrau massif reflect the sunlight, creating a scene of breathtaking majesty. The alpine meadows are blanketed with wildflowers, and the rivers flow with crystal-clear water.
The air there is crisp and clean, the views are breathtaking, and the people are friendly and welcoming. In the winter months, the region is transformed into a winter wonderland, with snow-capped mountains and frozen lakes.
In the summer, the valleys come alive with color as wildflowers bloom. No matter what time of year you visit, the Jungfrau region will take your breath away. Whether you're hiking to the top of one of the many peaks or simply enjoying a leisurely stroll through a valley, this is a place that will stay with you long after you've left.
Santorini, Greece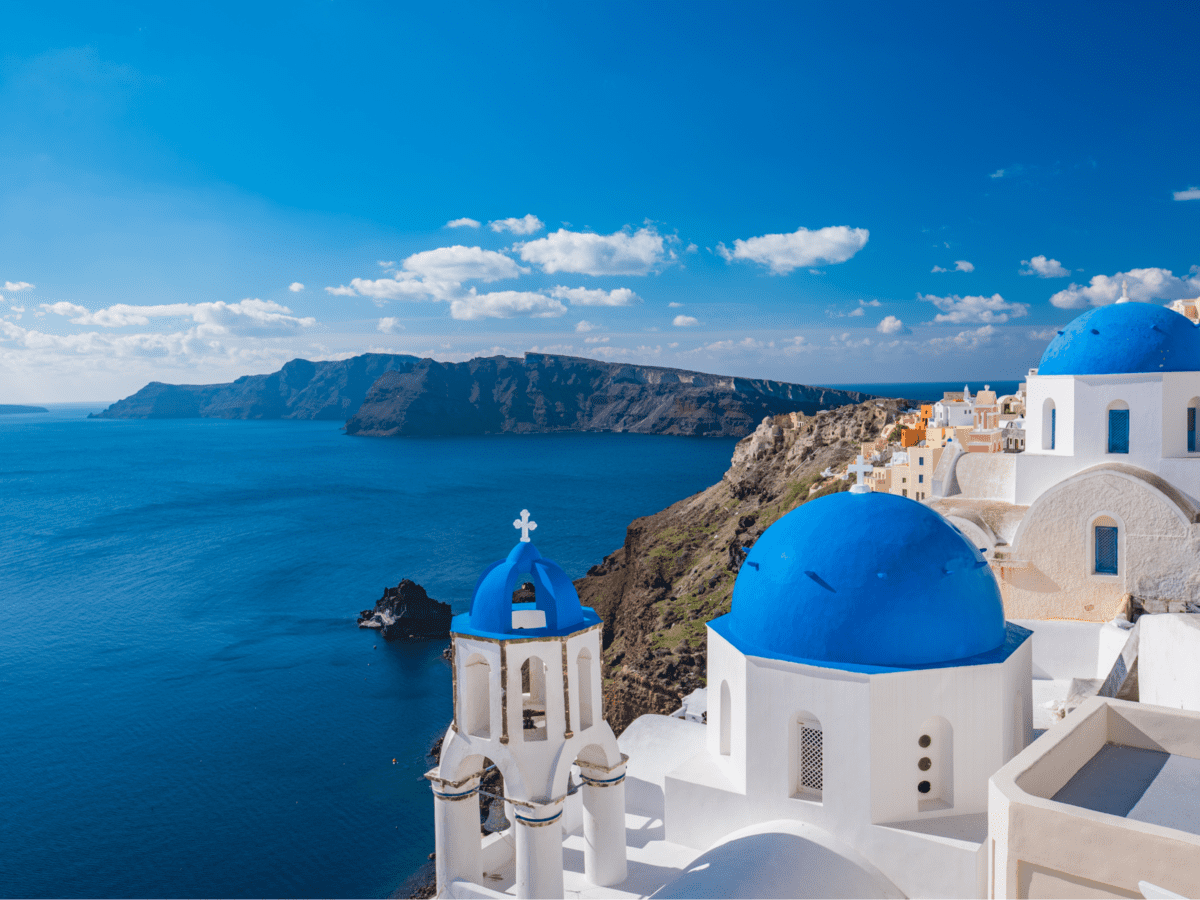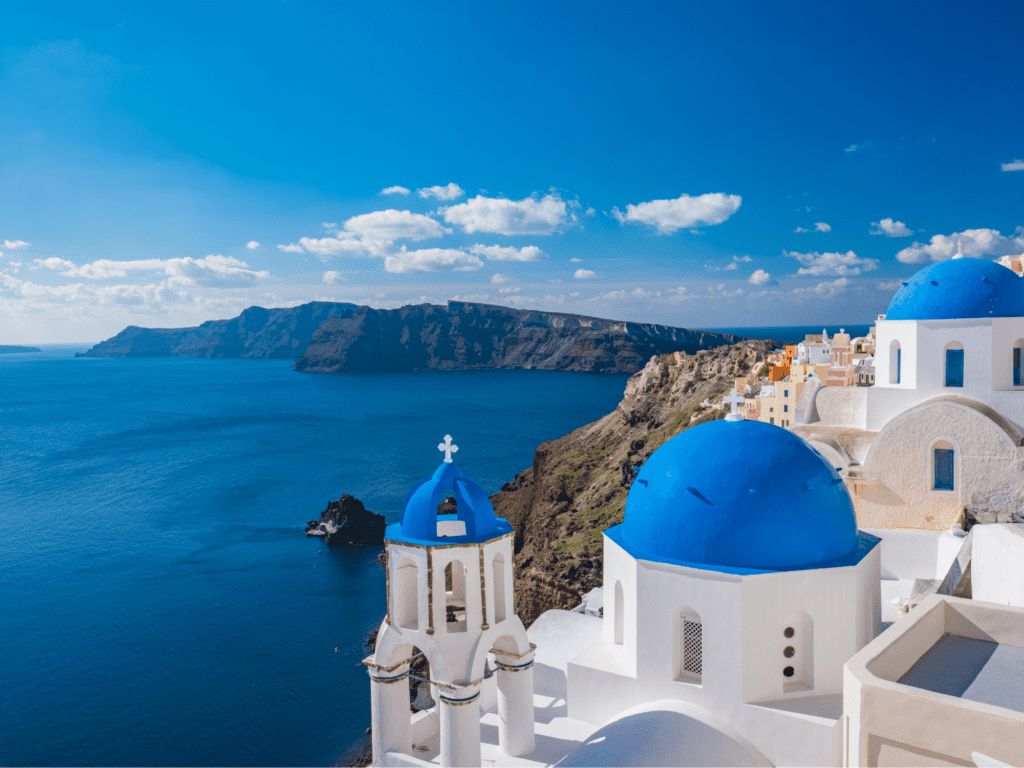 Santorini is a place of dreams. The white houses with their blue rooftops, the crisp Aegean air, and the deep blue waters of the caldera all combine to create a sense of otherworldly beauty. And yet, despite its fairytale appearance, Santorini is very much a real place.
Its dramatic history and vibrant culture give it a richness absent in many other travel destinations. Whether you're strolling through the narrow streets of Oia or soaking up the sun on one of the black sand beaches, Santorini is sure to enchant you. For those who enjoy hiking, there are plenty of trails winding through the dramatic landscapes.
From its white-washed buildings perched atop cliffs to its azure blue waters, Santorini is a place that begs to be explored. And that's precisely what makes it an ideal tourist destination for everyone. 
Whether you're looking for a place to relax and soak up the sun or seek adventure and excitement, Santorini has something for you. The island is home to numerous beaches, each with its own unique character. With so much to offer, it's no wonder Santorini is one of the most popular tourist destinations in the world. So why not let yourself be swept away by this island paradise?
Bavaria, Germany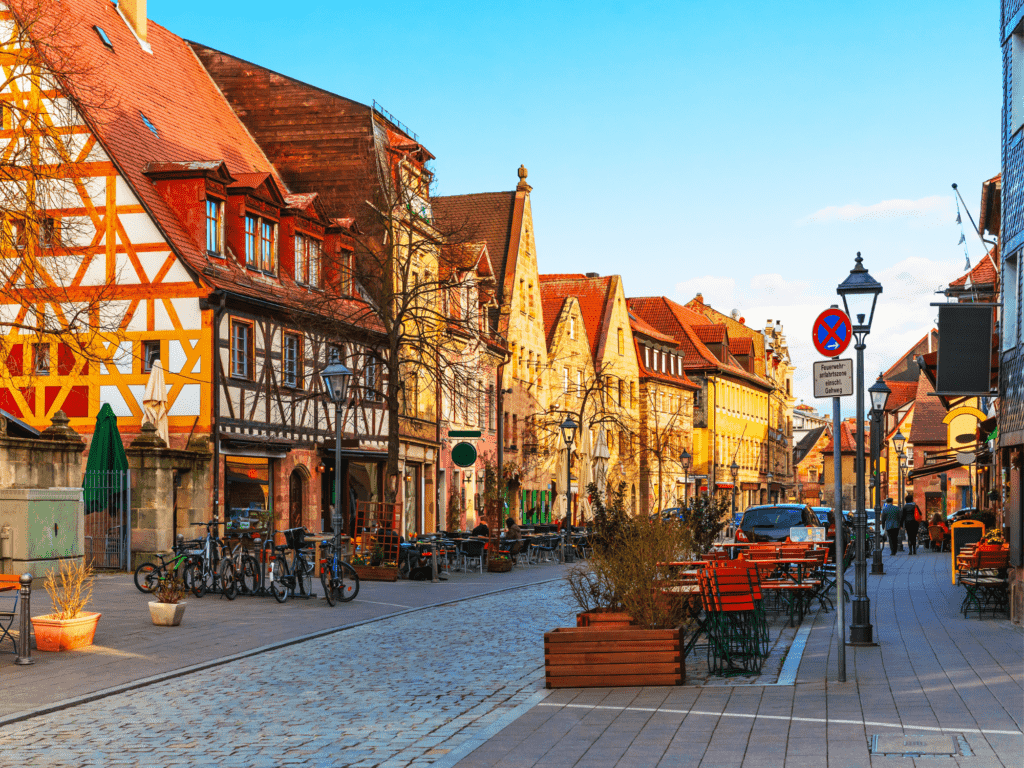 Bavaria is a place of fairytale castles, pristine valleys, and alpine forests. It's a land where time seems to stand still, and visitors can forget their troubles. There's something magical about Bavaria that sets it apart from other travel destinations.
Bavaria is also a land with a rich history and culture, from the magnificent castles of Munich to the traditional villages of the Bavarian Alps. Whether you are looking for an adventure or a relaxing holiday, Bavaria always has something to offer. With its convenient location in the heart of Europe, Bavaria is the perfect destination for a dream getaway.
Maybe it's the feeling of being in another world when you step inside a castle like Neuschwanstein. Or the way the sun glints off the snow-capped peaks of the Alps. Whatever it is, Bavaria is sure to enchant anyone who visits.
Travelers will find plenty to explore in this picturesque corner of Germany, from the city of Munich to the tiny villages dotting the countryside. With its stunning scenery and rich history, Bavaria is a place that will stay with you long after you've left. So explore the beauty of Bavaria, and discover why it is a not-to-miss travel destination.
Bali, Indonesia -Tropical Dream Destination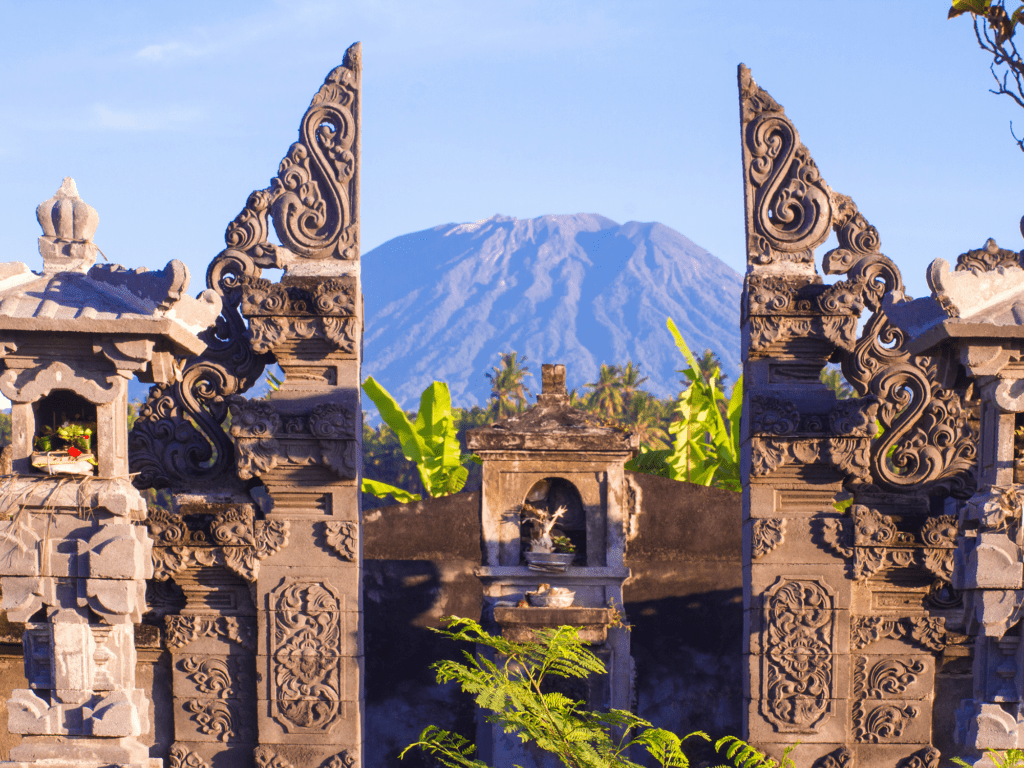 Bali, an Indonesian island located at the westernmost end of the Lesser Sunda Islands, boasts gorgeous beaches, luxury resorts, and abundant natural beauty. This dream travel destination attracts visitors from all over the world with its promise of an unforgettable experience.
From the moment you arrive, you will be enchanted by the island's unique culture and tropical atmosphere. The friendly locals add to the island's charm, and there is no shortage of things to see and do.
No matter if you want to relax on the beach, explore Balinese temples, or go on an adventure, Bali has something for everyone. With its stunning scenery and welcoming people, it's no wonder that Bali is often referred to as the "Island of the Gods." Book your trip today and see what makes this island so special.
Golden Circle, Iceland
Golden Circle, Iceland, is a place of ethereal beauty, where nature seems to have been untouched by human hands. Situated on the edge of the Arctic Circle, this unique landscape is home to an array of amazing natural phenomena, from glaciers and waterfalls to hot springs and geysers.
And with its easy access to the capital city of Reykjavik, Golden Circle is the perfect destination for those who crave adventure and want to explore a truly wild place. Whether you're hiking through the Icelandic wilderness or simply admiring the view from your car, the Golden Circle is sure to leave you mesmerized.
If you're looking for a place that will take your breath away, look no further than Iceland's Golden Circle. This popular tourist route takes you past some of the country's most stunning scenery, from the glacial waters of Thingvellir National Park to the bubbling hot springs of Geysir.
Also, remember that no visit to the Golden Circle would be complete without a stop at Gullfoss, one of Iceland's most powerful waterfalls. So if you're longing to satiate your wanderlust, add Golden Circle, Iceland to your must-visit list. You won't be disappointed.
Kyoto, Japan-Cultural Dream Destination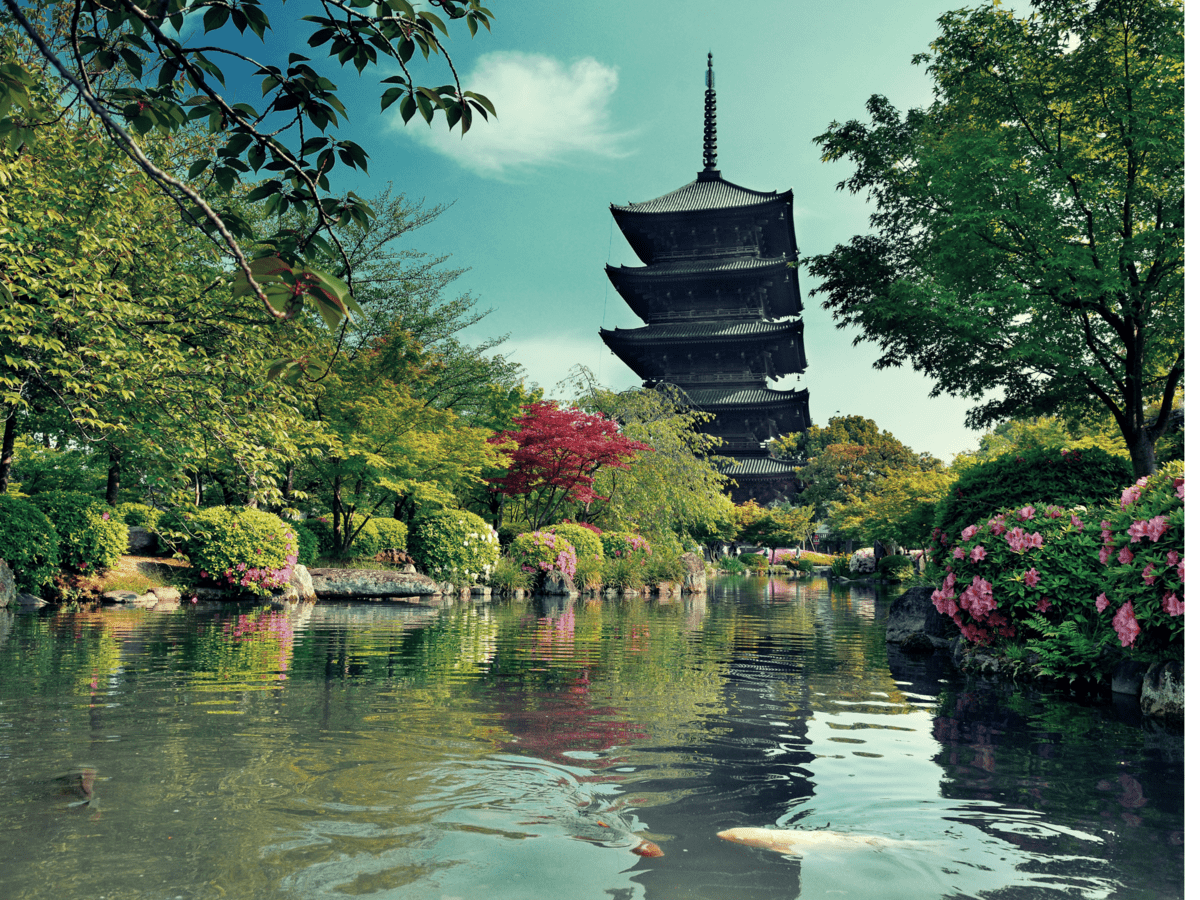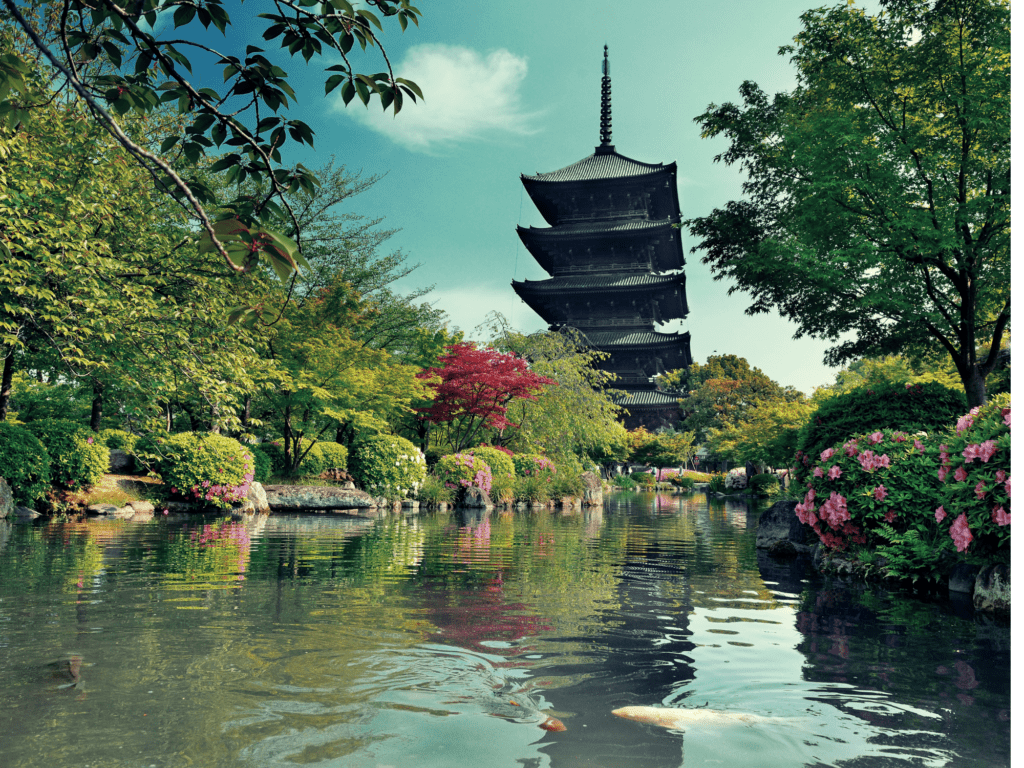 Every destination has its unique allure, but there is something special about Kyoto, Japan, that makes it a truly unforgettable place. Perhaps it is the city's history, which can be seen in its many temples and shrines. Or maybe it is the way that traditional culture seamlessly blends with modern life.
Whatever the reason, Kyoto is a must-see for anyone who loves to travel. The city is home to a wide variety of attractions, from the serene beauty of the bamboo forest to the lively atmosphere of the Gion district. No matter where you go, you will be sure to encounter the legendary Japanese hospitality that makes Kyoto such a special place.
Nestled among verdant mountains and pristine rivers, Kyoto has long been a refuge for those seeking to escape the hustle and bustle of urban life. For centuries, Kyoto has been home to some of Japan's most important cultural treasures, including countless temples and shrines.
It is also a paradise for nature lovers, with beautiful gardens and parks scattered throughout the city. And of course, no visit to Kyoto would be complete without sampling the local cuisine, which features fresh, seasonal ingredients.
Kyoto is sure to please you, whether you're looking for history, culture, or simply a place to relax and rejuvenate. So why not add it to your travel plans and see for yourself?
Amsterdam, Netherlands-Canal Lovers Dream Destination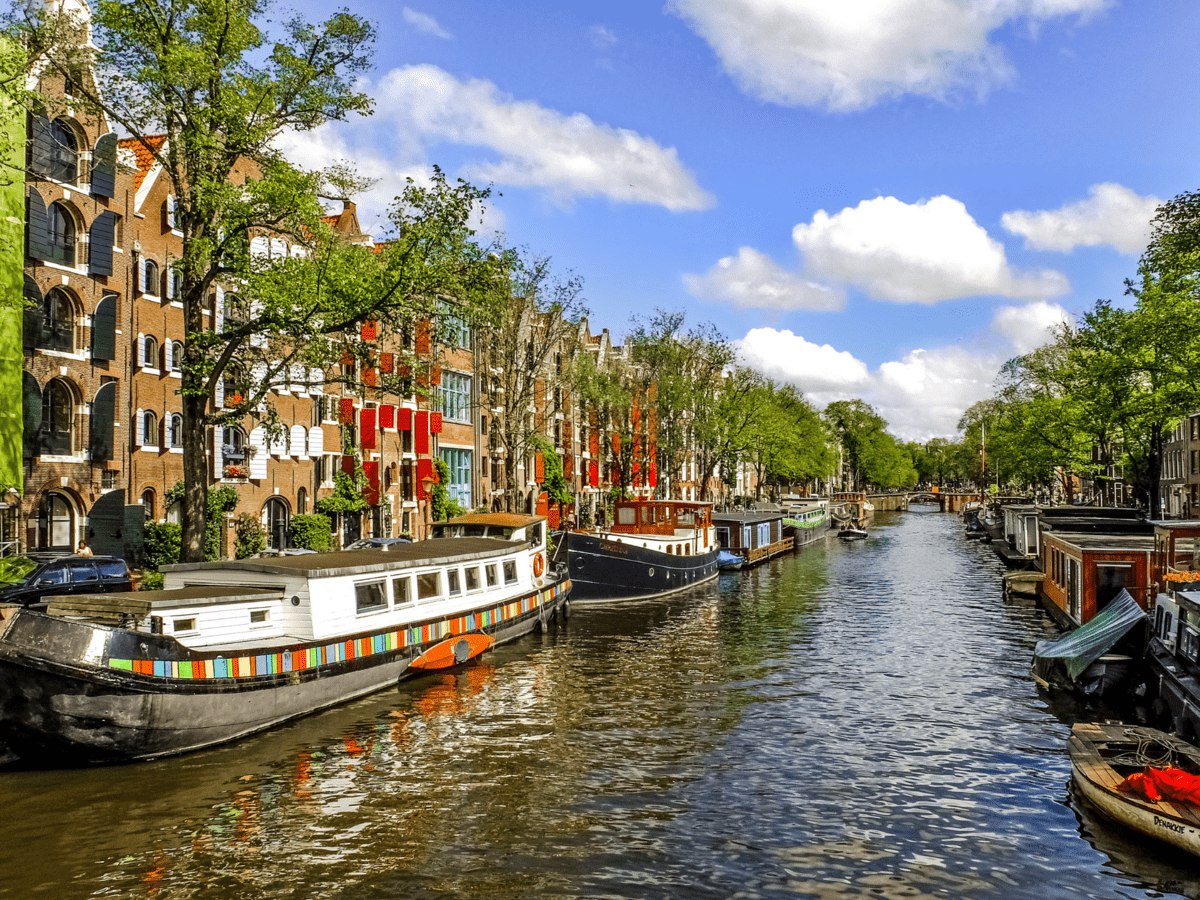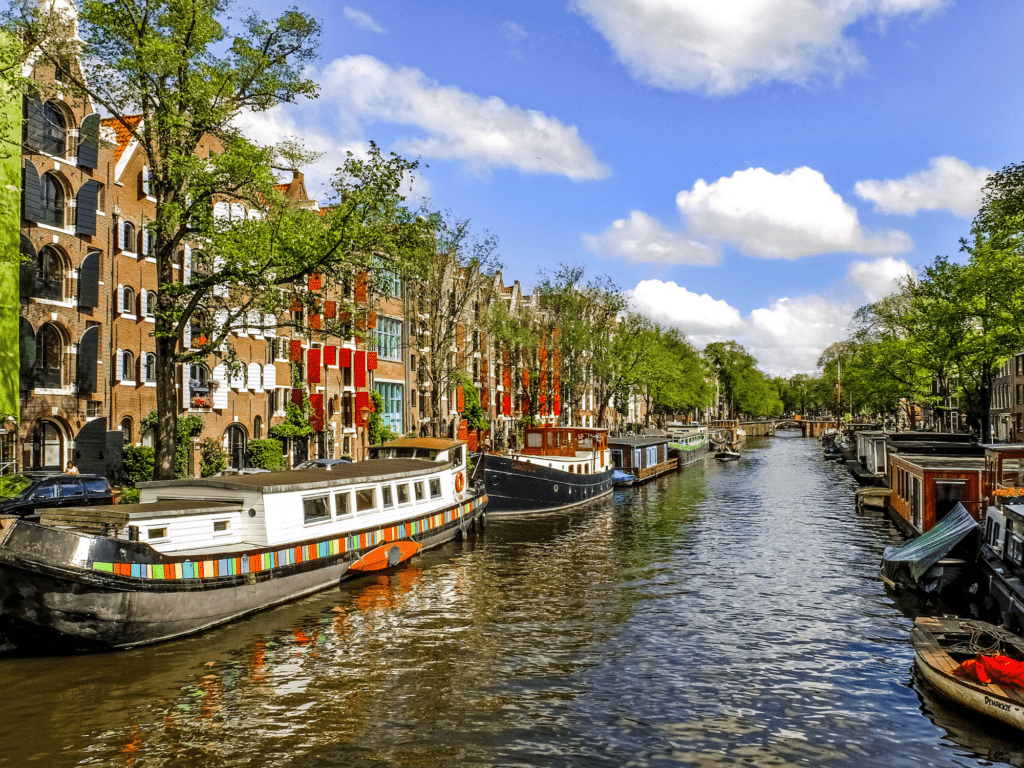 Of all the places in the world, Amsterdam is one of the most dreamy. With its winding canals, quaint bridges, and brick houses covered in ivy, it's no wonder that so many people travel there each year.
The city has a certain charm that is unlike anywhere else. When you walk down the narrow streets, it feels as though you are stepping back in time. When you ride a bike through this city, you can't help but feel like a child again. There is something about Amsterdam that just makes you feel happy.
It could be the endless array of tulips or the fact that there are more museums per capita than in any other city. Or the feeling that you've stepped into a painting that came to life. Or the quaint cobblestone streets lined with charming shops and cafes. Whatever it is, Amsterdam has a way of making even the most jaded traveler will fall in love with it.
And there's plenty to explore in this dreamy destination. Start by strolling down the famed Canal Belt, taking in the stately mansions, and allow yourself to get lost in the Jordaan district, wandering down crooked alleyways and discovering hidden courtyards.
Or take a leisurely bike ride through Vondelpark, stopping to picnic or people-watch along the way. Also, a visit to Amsterdam is incomplete without a tour of Anne Frank House, one of the most moving museums in the world. With its fairytale setting and an endless list of things to do, it's no wonder Amsterdam is one of the most popular travel destinations around.
Siquijor, Philippines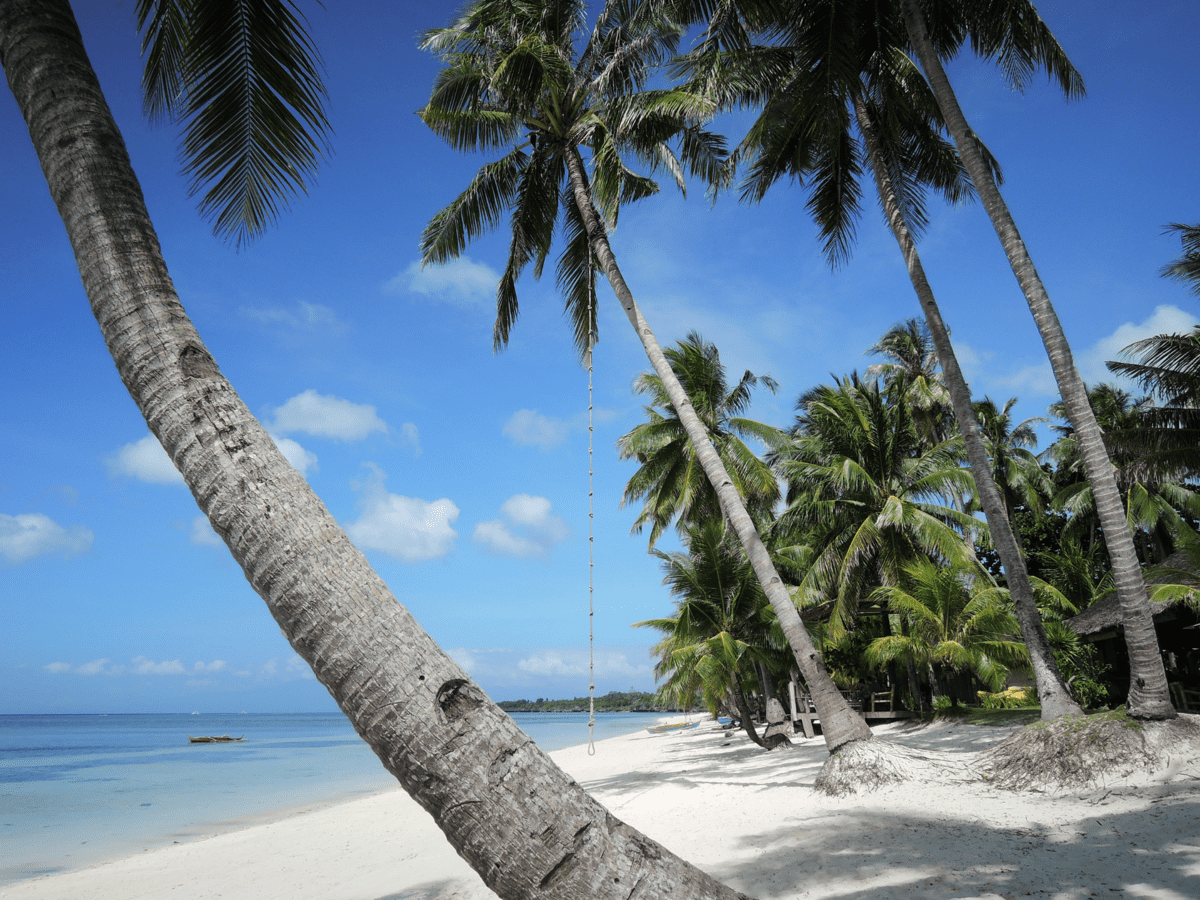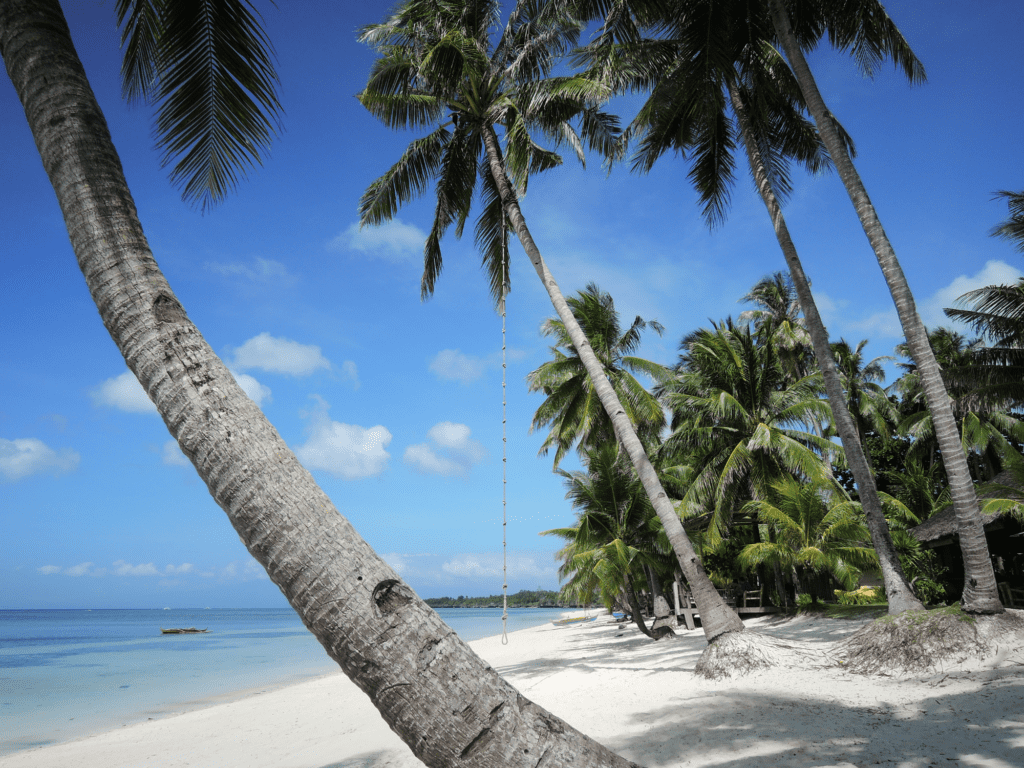 Siquijor is a tiny island in the Philippines that is big on charm. With its white beaches, clear turquoise waters, and lush jungle landscapes, it is easy to see why this island is often referred to as a tropical paradise.
Although it is relatively unknown compared to some of the other islands in the Philippines, Siquijor has a lot to offer tourists. From stunning sunsets to friendly locals, there is no shortage of reasons to fall in love with this idyllic destination.
Siquijor is perfect for travelers who want to get off the beaten path and experience a more authentic side of the country. The island is home to stunning white sand beaches, crystal clear water, lush jungle, and friendly locals.
There are also plenty of activities to keep you busy, from scuba diving and snorkeling to hiking and exploring waterfalls. And, best of all, Siquijor is still relatively undeveloped, so you won't find any large resorts or tourist traps.
So why not add this hidden gem to your travel wish list? You may just find that it is the perfect place to finally satisfy your wanderlust. Want to learn more about this area of the Philippines? Click here to learn more.
Dubrovnik, Croatia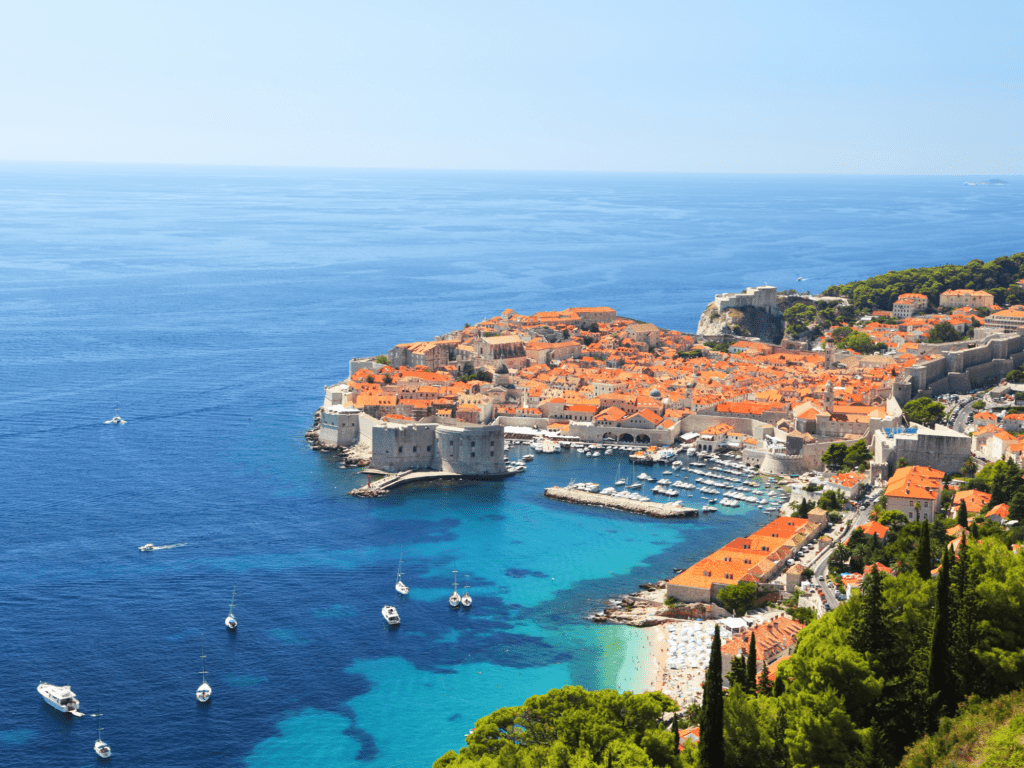 If there is one place on Earth that looks like it was plucked straight out of a fairytale, it is Dubrovnik, Croatia. With its glittering turquoise waters, medieval architecture, and red-tiled roofs, Dubrovnik is the stuff of dreams.
And while it may be best known as a filming location for Game of Thrones, Dubrovnik is so much more than that. It is a city with a rich history and culture, and its beautiful setting makes it the perfect place to relax and rejuvenate. Whether you want to explore the Old Town, take a dip in the Adriatic Sea or simply enjoy some time in one of Dubrovnik's many cafes and restaurants, there is something for everyone in this magical city.
The city of Dubrovnik is a true jewel of the Adriatic Sea. With its stunning medieval architecture, turquoise waters, and endless sunny days, it's no wonder that this Croatian city is a top travel destination.
Dubrovnik is known for its well-preserved Old Town, surrounded by massive stone walls. Within the Old Town, visitors can explore winding streets and beautiful squares, all while admiring the stunning views of the Adriatic Sea. No visit to Dubrovnik is complete without taking a dip in the sparkling waters or enjoying a meal of fresh seafood overlooking the sea.
With its natural beauty and rich history, Dubrovnik is truly a dream travel destination. Start planning your dream trip to Dubrovnik today and get ready to fall in love with this dreamy city!
Kotor, Montenegro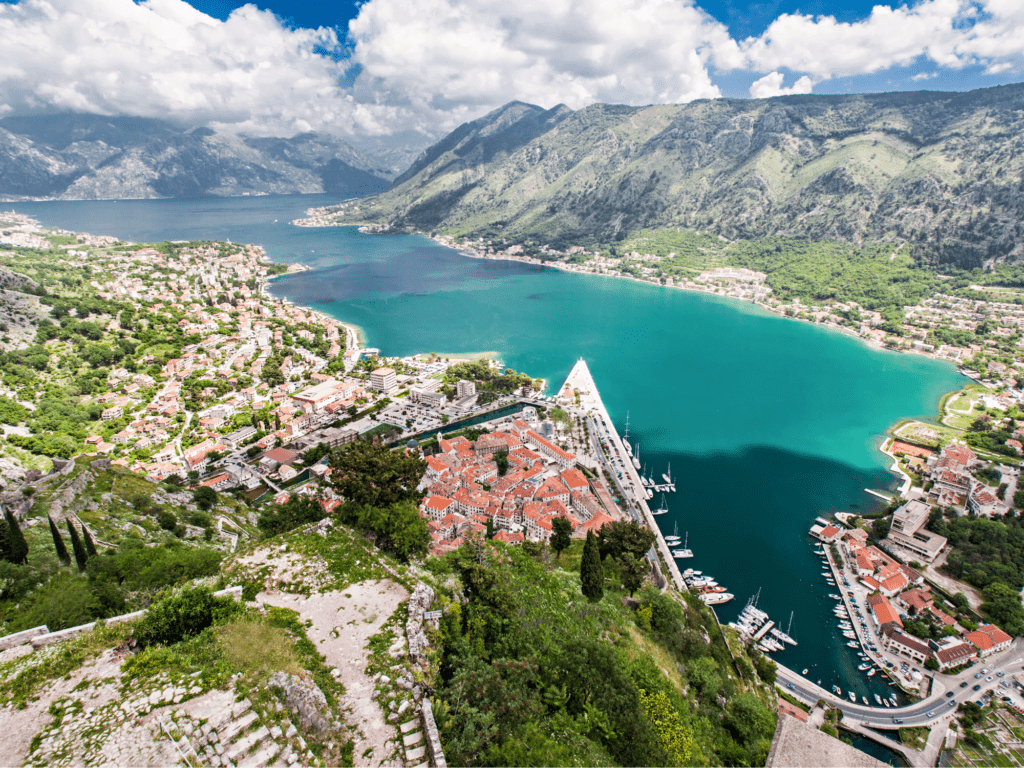 Kotor, Montenegro, is a place of natural beauty and old-world charm. Situated on the Bay of Kotor, this small city is surrounded by towering mountains. The narrow streets and alleyways are lined with stone buildings, many of which date back to the medieval era.
Visitors can explore the well-preserved, UNESCO-listed Old Town or take a cable car up to Mt. Lovcen for stunning views of the city and bay. With its fairytale setting and a plethora of things to see and do, it's no wonder Kotor is considered one of the dreamiest travel destinations in the world.
Winding medieval streets lead up to a magnificent castle overlooking the bay, while nearby, you can find idyllic beaches and pristine hiking trails. To add to the enchantment, Kotor is located in one of the most beautiful countries in the world. Montenegro is renowned for its dramatic coastline, which features towering cliffs, secluded coves, and crystal-clear waters.
This stunning natural beauty is combined with a rich history and culture, making Montenegro a truly unique destination. Whether you're looking for an unforgettable adventure or a relaxing escape, Kotor will exceed your expectations.
Get Out and Explore The World's Dream Destinations
There's something magical about exploring new places and cultures. It's a chance to learn about the world and ourselves. When you travel, you have the opportunity to create lasting memories. So why not make your travel itineraries as diverse as possible? By including a mix of worldwide dream destinations, you can ensure that your trips are rich and rewarding experiences.
By broadening your horizons, you can open your heart and mind to new possibilities. When you're ready to travel the world, keep an open mind and heart. Venture to new places, meet new people and immerse yourself in different cultures.
So start planning your journey today, and include a little bit of everything on your itinerary. The world is waiting for you – good luck with your travel dreams!