Elephants in Thailand are a controversial subject. With the boom of tourism they have been exploited and mistreated as tourist attractions. As travelers, we have an obligation to drive tourism in a sustainable and positive direction.
Elephants are an amazing and intelligent animal that in the right circumstances crave human interaction. We chose to revel alongisde this mighty giant through the Chai Lai Orchid sanctuary in Chiang Mai.
Let's make this very clear, elephants don't want people riding them. While it may look like they don't care it just simply isn't the case. Elephants, often poached from the wild, must be "broken" using abusive techniques to accept riders. This starts at a very young age and involves starvation as well as isolation of a very social animal.
Once "broken" into accepting riders they face long hours and horrible working conditions churning elephant tourism into cash for their handlers.
We want to share our journey of striking the right balance between elephants and tourism in what we think is a great place for both people and elephants.
Not only is Chai Lai Orchid a sanctuary for elephants but it's helping the people of Thailand as well.  This is why it tops our list for sustainable tourism that drives change in a positive direction. You can book your stay at Chai Lai Orchid HERE with free cancellations.

TRAFFICKING AND WOMEN'S RIGHTS
While the elephants are facing an uphill battle, Chai Lai Orchid strives to improve the lives of more than just elephants.
There are a lot of great things about Chai Lai Orchid and their mission is simple, stop exploitation and trafficking by empowering at-risk women.
Chai Lai Orchid welcomes young mothers and at-risk girls to participate in education programs for english, computer classes, women's health, and trafficking to name a few.
Chai Lai Orchid provides this education at no cost while providing fair wages, housing, and meals for their work. In addition, 100% of the proceeds go to Daughters Rising Programs.
AN ELEPHANT SANCTUARY
In addition to helping the people, this sanctuary provides desperately needed homes for elephants as well. Chai Lai Orchid rescues elephants from abusive situations and improves their lives by returning them to natural habitat. But that's easier said than done as there is little to no natural habitat left for these great giants.
While returning these magnificent giants to the wild is their primary goal it's often not possible. Instead, they offer them a safe place, a home, where they can interact with people, be fed, and live a better life. They currently have 12 rescued elephants that they are able to care for.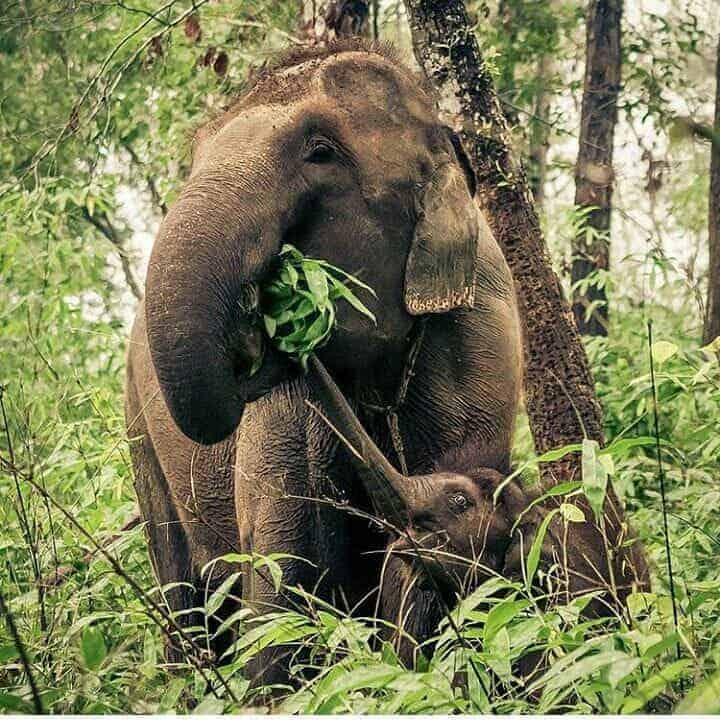 RIDING ELEPHANTS
We visited Chai Lai Orchid prior to 2017 when they did, in fact, offer elephant rides. These were rescued elephants that had already been trained to accept riders. They would only be ridden for short bareback(no platform or seat) tours and only ridden twice a day.
And yes we rode one….and yes we regret it!
Even though this was perhaps the best circumstance to ride an elephant it still felt wrong.
As of 2017 Chai Lai Orchid no longer allows elephant rides. Instead, you can take them on walks through the stunning country of the sanctuary. We are happy they made the choice to prioritize the elephants well being over tourism dollars. The future of sustainable travel starts here and it's more important than ever to support folks like these that are making the world a better place.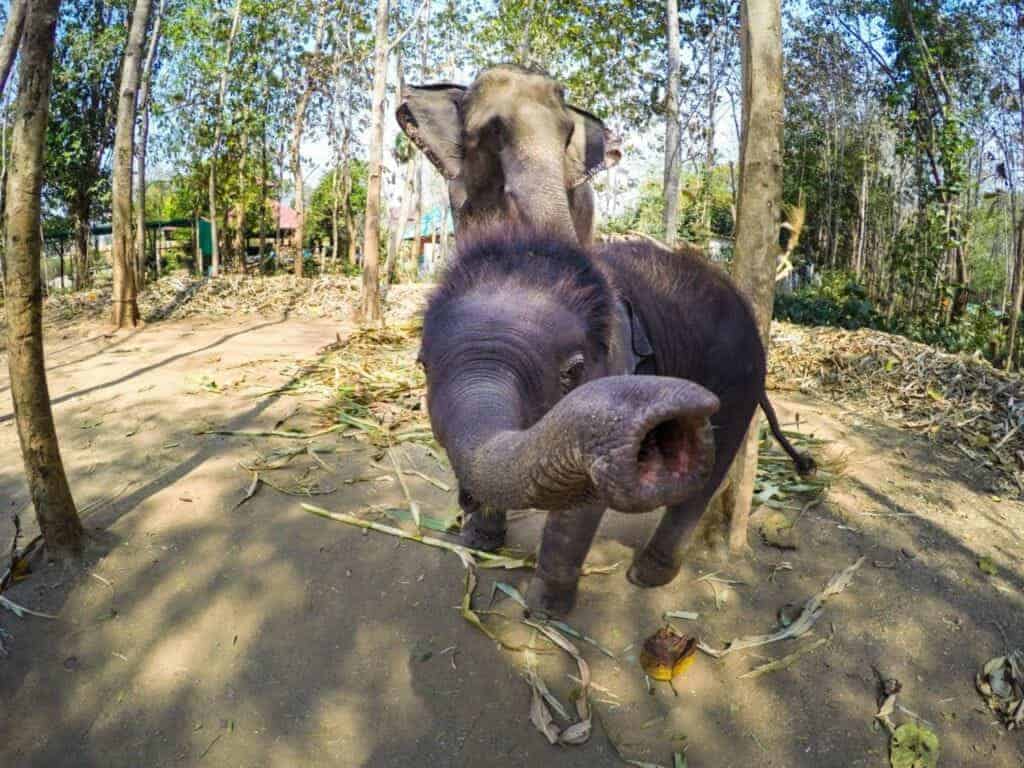 WALKING ALONGSIDE THESE GENTLE GIANTS
They offer a variety of different things you can do with the elephants from feeding, walking, and bathing the elephants. In addition they offer several hikes and even a bamboo raft float down the Mae Wang River which is conveniently located right out your front door.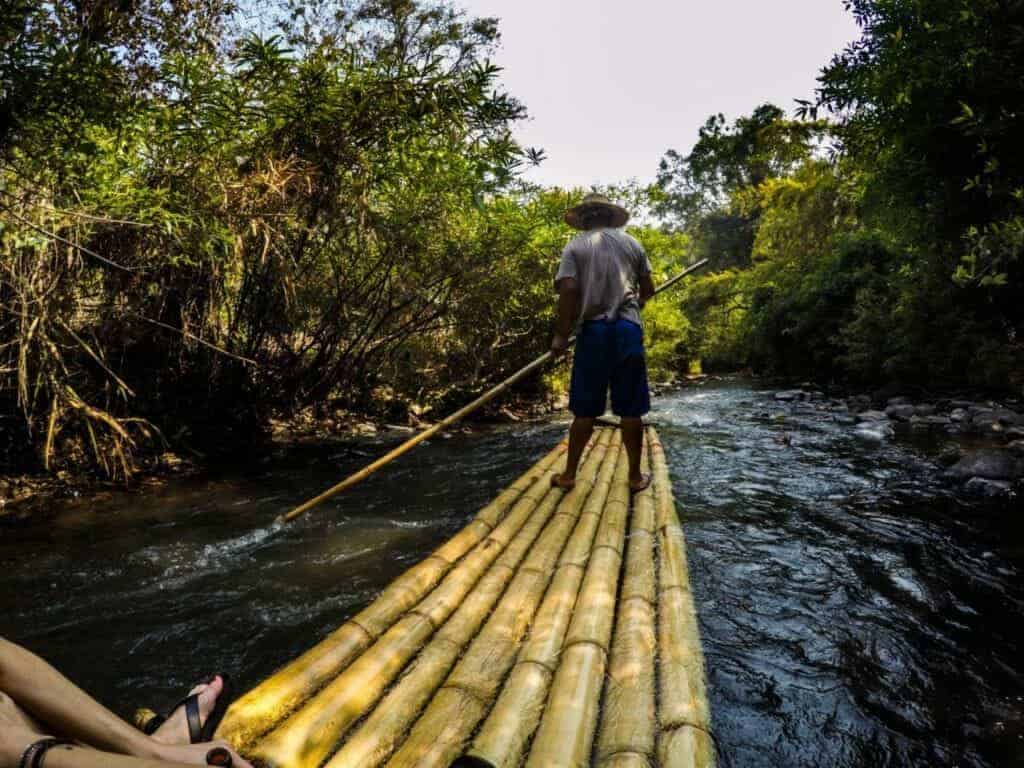 These mighty creatures absolutely loved a good scrub and bath in the river just feet from our bungalow.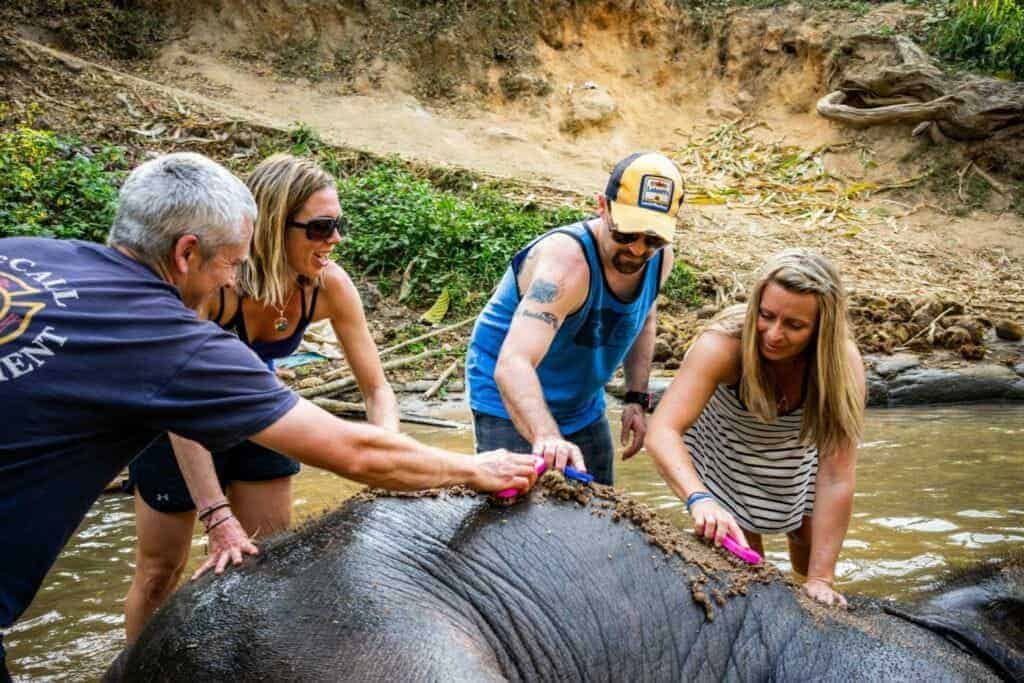 The elephants getting a good dirt scrub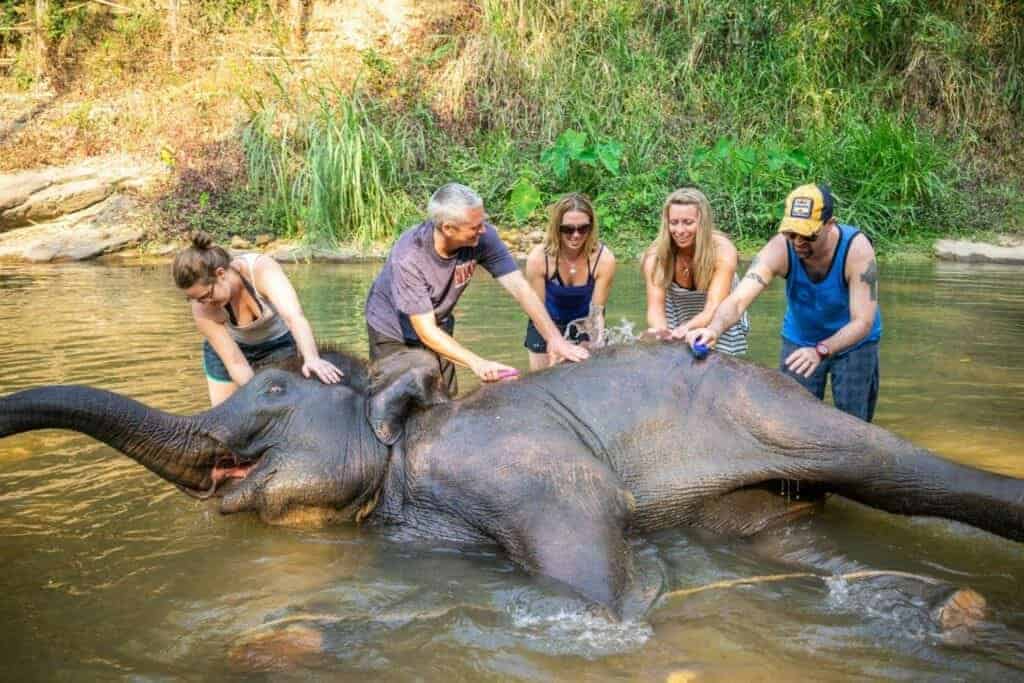 CHAI LAI ORCHID NATURE BUNGALOWS
While it's possible to just visit the sanctuary for the day we opted for a 2-night stay. You can stay at the sanctuary in their Eco Lodge or they offer homestay options as well.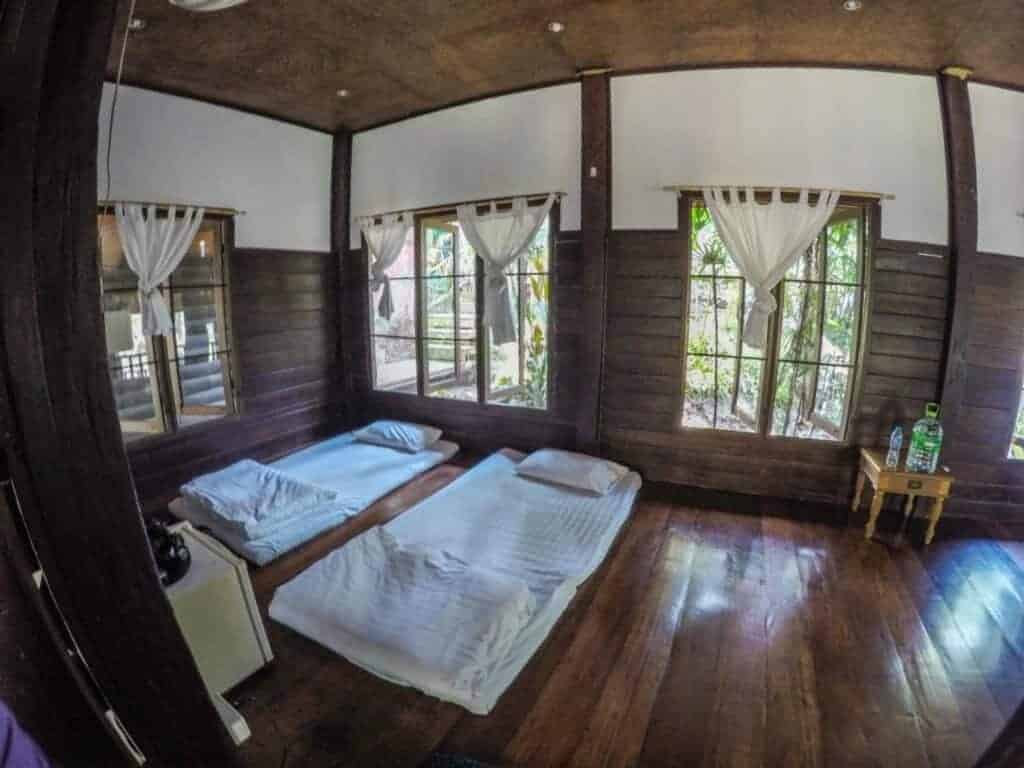 They have a variety of accommodations from detached 1-2 person bungalows to larger suites that can accommodate up to 5 guests.
All of the rooms and bungalows are located along the river and amongst the lush elephant habitat.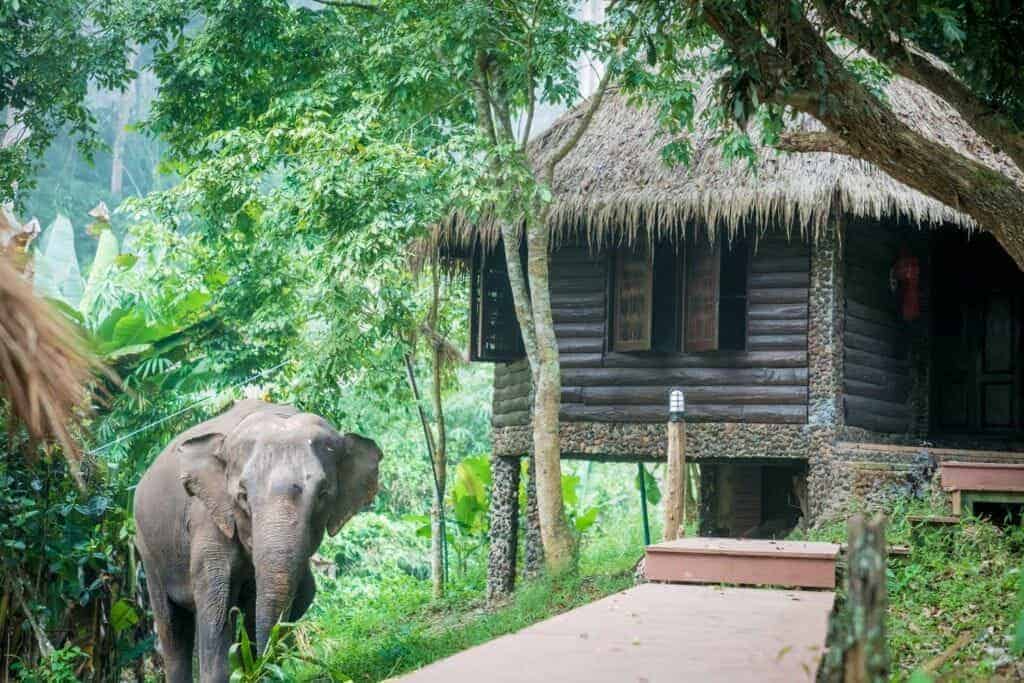 You can book this awesome spot through Booking.com which offer free cancellation. Here's the direct link to Chai Lai Orchid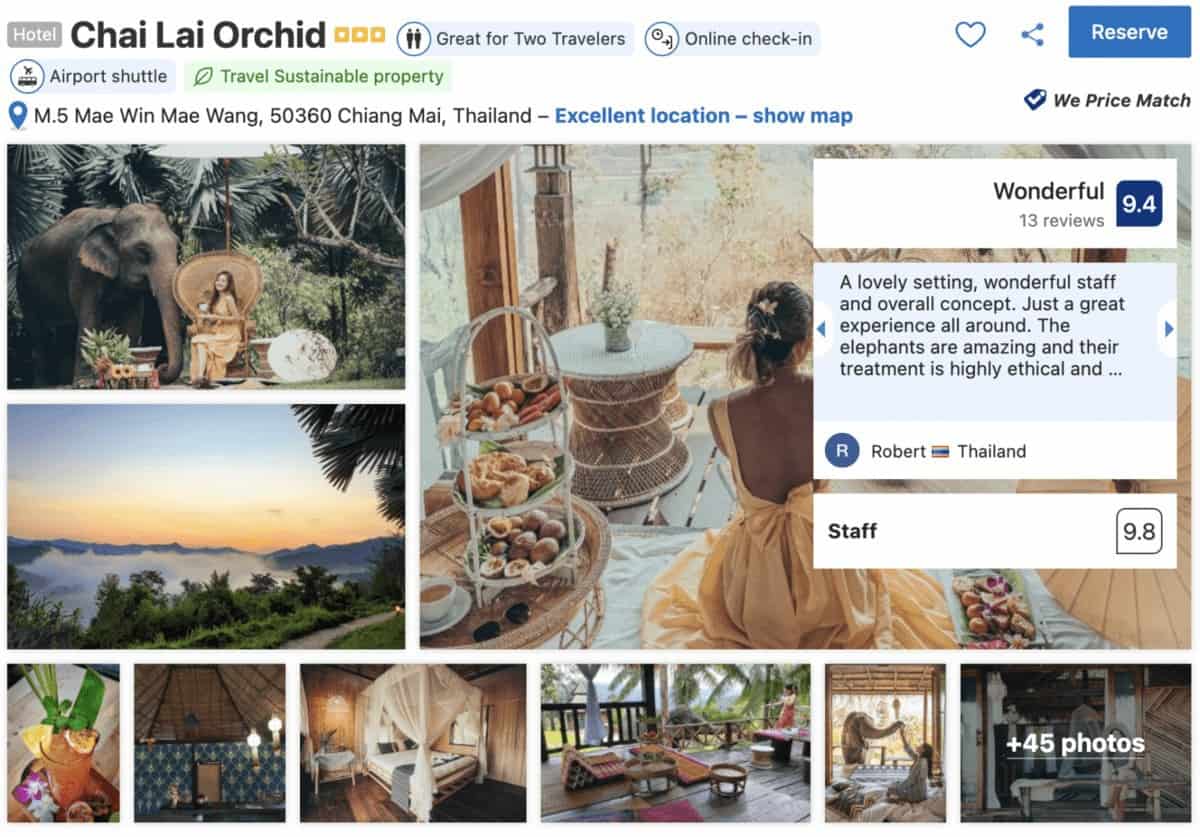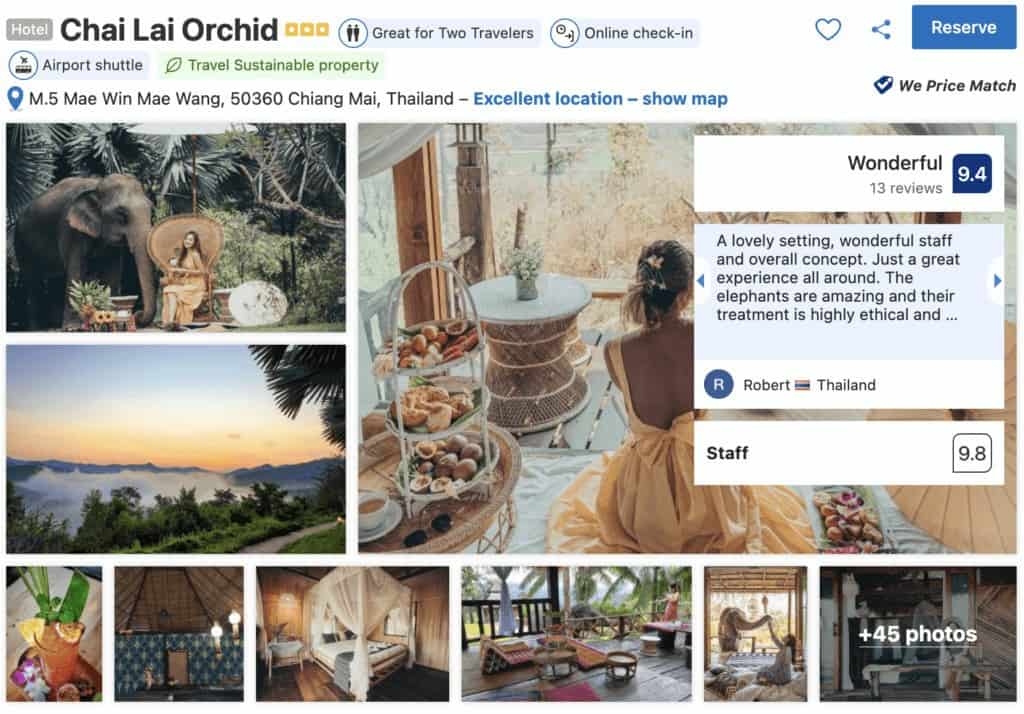 Below you can see the main lodge and eating area. The food was great!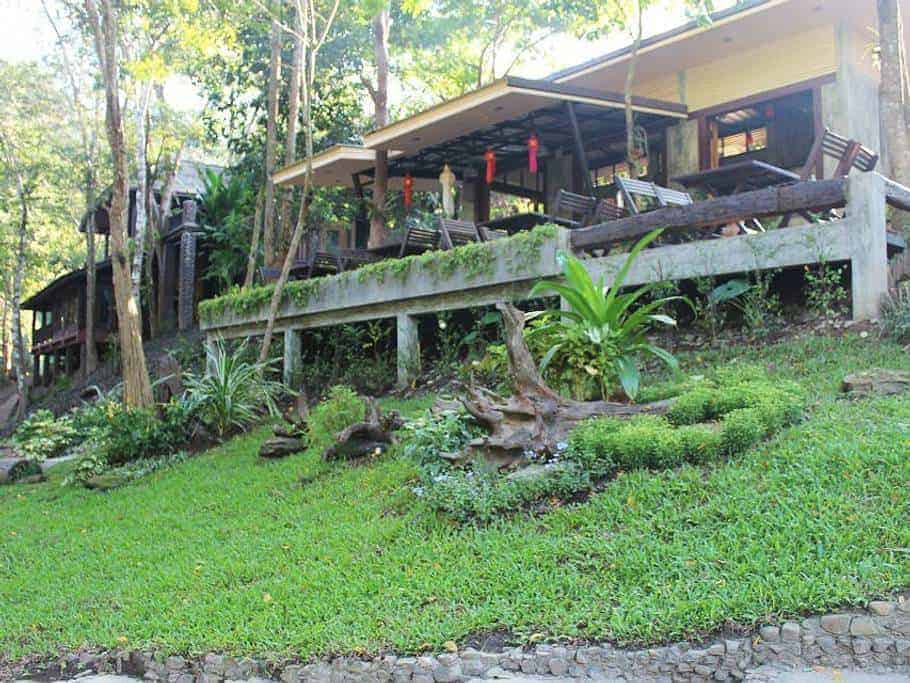 CONCLUSION
We really enjoyed our stay here. Very comfortable accommodations, well kept and clean, great food, friendly people, and a one on one interaction with the elephants like no other.
Perhaps the best part is knowing that your money is going towards something good. A better life for both people and animals.
Head over the Chai Lai Orchid for more information.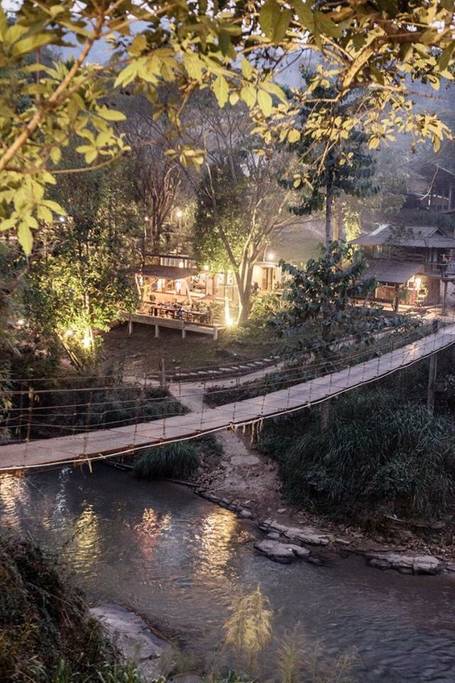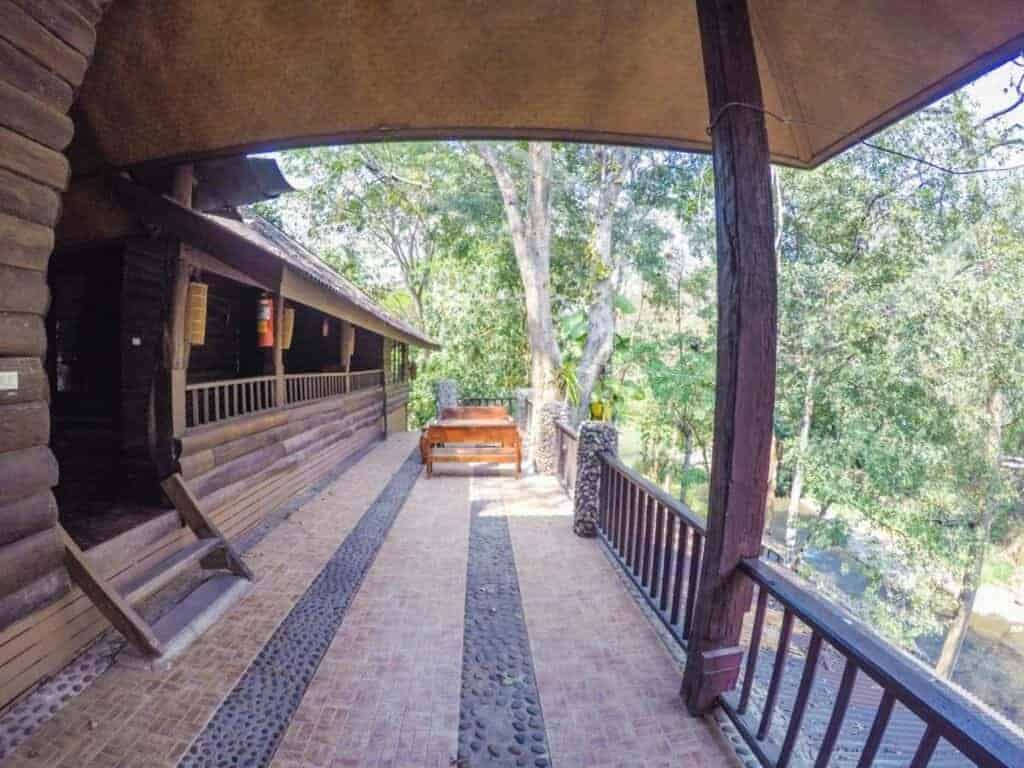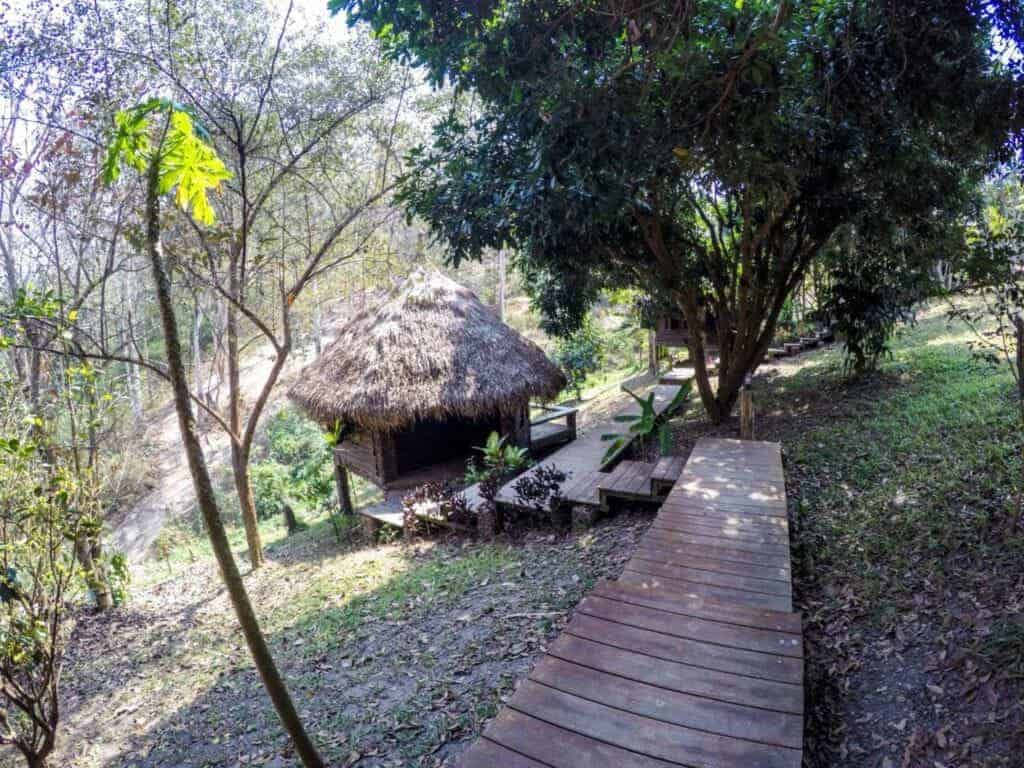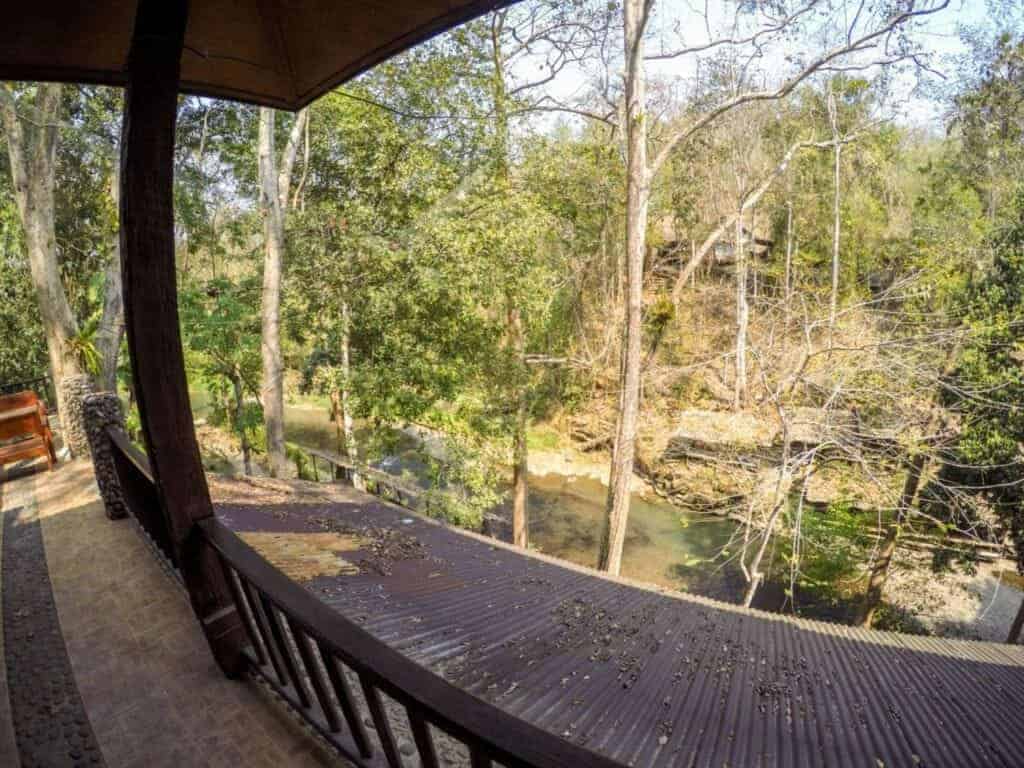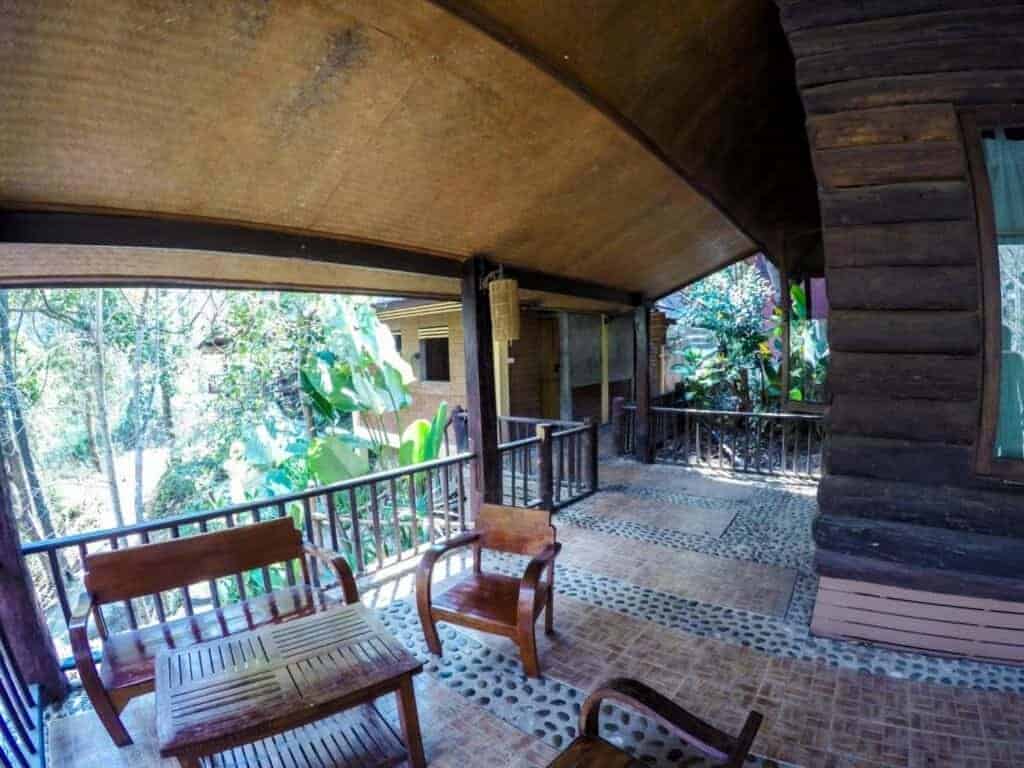 If you're planning a trip out of the country be sure to check out these handy resources.
As always, happy travels!