Join us as we build our dream Expedition Camper using the Earthcruiser CORE chassis and Total Composites camper box. After years in our DIY Campervan build we've decided to make the upgrade to an Overland Camper. While we loved our Vanlife time we are excited to have a more spacious and off-road capable vehicle.
Introducing RockSea!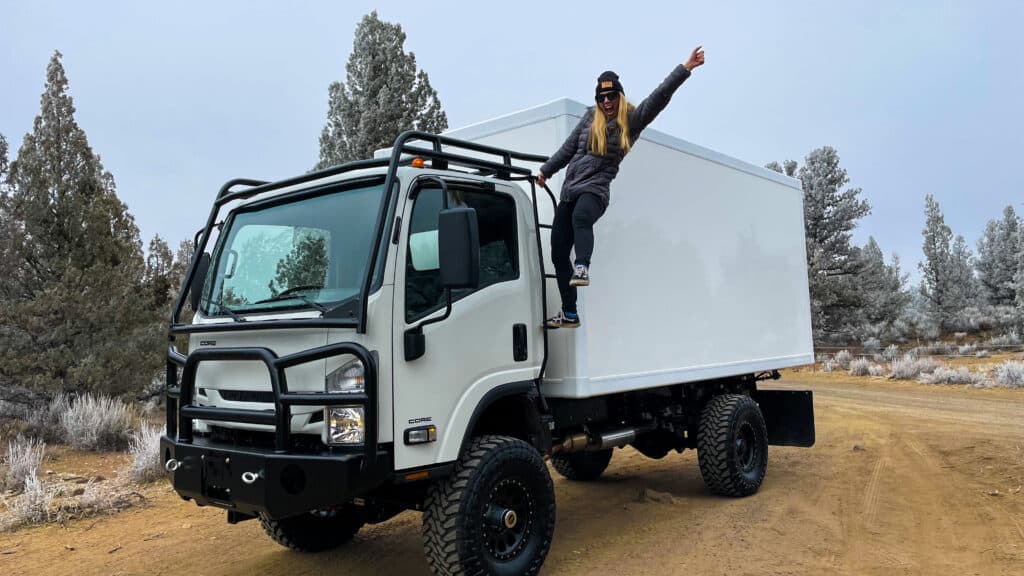 DIY Expedition Camper Build Goals
Interior build with Coosa Composite Panels for a "no wood build"
Composting toilet with recirculating shower
1100 Watts of rooftop solar that are designed to be walked on
1100 Amp hours of DIY Lithium batteries in a 24 volt system
Rixen Hydronic Heating System
Mini-split Air Conditioning and Heat Pump system
Electrical components by Mastervolt with digital switching and remote monitoring.
24-7 Security camera system with remote monitoring
Under-bed garage space for Mountain Bikes
Documenting Our DIY Expedition Camper Build
Documenting the build will be done in 3 phases.
Phase 1: As the build progresses on a day to day basis we will be doing daily written updates with pictures and video clips. Comments will be available for any questions or suggestions you might have.
Phase 2: Detailed blog posts for the build. These will included topics like, DIY Lithium Batteries, Mini-split install, recirculating shower, Solar install, electrical components, plus a ton more.
Phase 3: Youtube videos to accompany the detailed build posts above.
What's The Best Way To Follow Along?
The best way to follow along on our Overland Camper Build is to sign up for our dedicated build email list. This email list will only contain build info and will not contain anything from our general Outside Nomad travel.
You can expect emails every 2-3 days with a short description of the progress as well as a few pictures. Links will be included for the more detailed daily blog where comments are welcomed should you have any questions. You will also be notified as more detailed build articles and Youtube content becomes available.
You can also follow us on,
Instagram @outsidenomad
Facebook @outsidenomad