BEST FLAGSTAFF BREWERIES
Flagstaff Arizona is one of our all-time favorite cities. This 4-season mecca has no shortage of fun things to do and is surrounded by some the best country in America. In addition, the numerous Flagstaff breweries offer a unique blend of styles and tastes to satisfy your thirst.
Let's have a look at the 6 Flagstaff breweries and find the one that's right for you, your family, and even the dog.
1. DARK SKY BREWING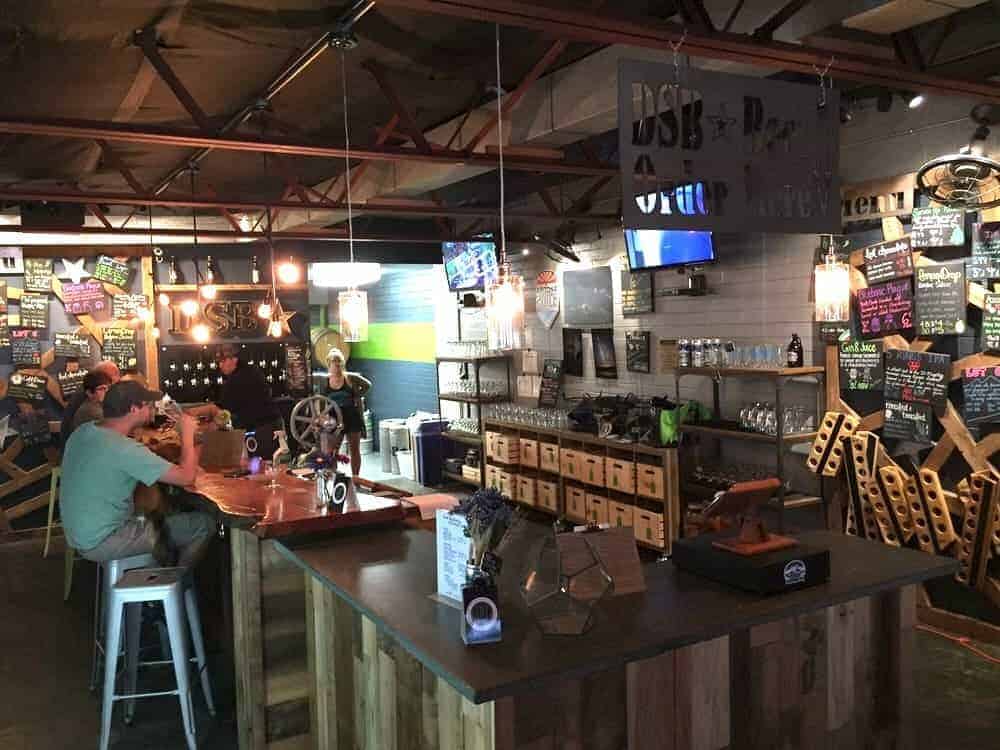 Established in just 2014, Dark Sky Brewing pushes the limits on flavor & style with over 385 different recipes to date. They produce anywhere from 1-3 new beers a week! This is one of our favorite Flagstaff breweries.
We loved the chill vibe and it's got a rotating food truck out back that serves up delicious eats.Oh and it's dog friendly! Dogs are no longer welcome inside but they can be in the courtyard.
Flagstaff sits on the iconic Route 89 and makes the list for one of the most scenic drives in America.
Scenic Drives Of The U.S. You Don't Want To Miss
2. FLAGSTAFF BREWING COMPANY
Jeff Thorsett opened Flagstaff Brewing in July, 1994 with the mission to provide craft-brewed beer and a robust whiskey selection to a thirsty mountain town.
Sitting in the heart of downtown, Flagstaff Brewing throws down that classic brewpub style we've all grown to love. The outdoor seating located alongside in the pedestrian-only alley will be buzzing with activity on a hot day.
3. MOTHER ROAD BREWING COMPANY
Driving on a dark stretch of two lane road, the Marquess family headed into the final stretch of their journey home.Pondering how to better live their creed of 'finding joy in the adventure,' they came up with a plan to join their passions of craft beer, travel, Arizona and the enjoyment of life. Founded, was Mother Road Brewing Company.
The mission of Mother Road Brewing is to brew distinguished beers and build community one pint at a time. The vibe is chill as you sip away amongst the brewing equipment that you share the room with.
For food don't miss out on the terrific wood-fired pizzas that can be ordered from one of my favorite restaurants, Pizzicletta next door.
They also have a great dog-friendly outdoor courtyard complete with fire pits and propane heaters. Bring the entire family as kids are welcome here.
4. LUMBERYARD BREWING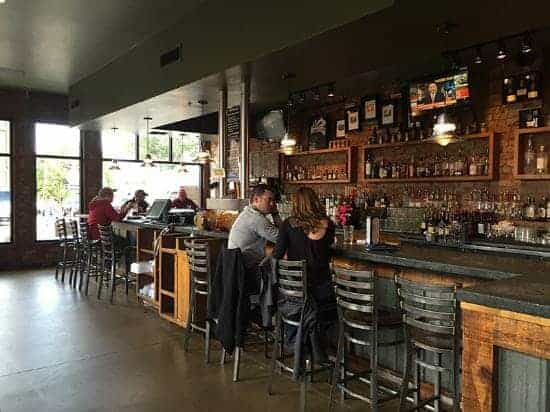 Restored from one of the last standing buildings from Flagstaff's lumber era, sits the Lumberyard Brewing Company. This large establishment has a bit more of a restaurant feel and would be ideal for large groups. Under the same ownership as Beaver Street Brewery.
While it lacks that small-town quaint vibe it offers a good variety of food that is sure to please everyone in your group. They also have a large outdoor courtyard for those sunny Arizona days.
5. HISTORIC BREWING
"Founded in 2013 in Flagstaff, Arizona, Historic Brewing Company was built on the desire to do what we want, when we want to do it, and with the people we want to do it with. We are committed to creatively designing a lifestyle that works for us and brewing delicious craft beer for those who also choose to carve out their own path in life. We are all about a lot of hard work that is balanced with living a life on our own terms. Our company strives to come together and create a craft beer experience that is exciting, fulfilling, and tasty."
Don't be fooled by the rather bland building that Historic sits in. Once you come inside you'll be rewarded with a fun decor and hefty variety of beers as well as a unique and fresh menu.
6. BEAVER STREET BREWERY
In March of 1994, Beaver Street Brewery opened its doors as Flagstaff's first brewpub. Over the years Beaver Street Brewery's beer has been well received by the public and has won numerous awards. Their sister brewery is the Lumbaryard Brewery.
Beaver street has the classic wooden pub style bar with a large dining area that can accommodate large groups. Similar to the Lumbaryard, they have a large and plentiful menu.
7. HOTEL MONTE VISTA COCKTAIL LOUNGE
While this is not a brewery I couldn't resist giving Monte Vista an honorable mention. Take a step back in time with Flagstaff's first speakeasy.
Historically, The Monte Vista Cocktail Lounge was the first speakeasy in Flagstaff, welcoming everyone from celebrities and law-breakers to skiers and river runners. During prohibition, the Cocktail Lounge opened and was successfully running a major bootlegging operation in the very same location as today! Come 1931, the Cocktail Lounge was raided by officials and was forced to close their doors until prohibition ended two years later.
Need ideas for your next road trip?
11 Stunning Destinations Not To Miss In The US
Don't miss these awesome small towns of the West