Florida, known for its sun-kissed beaches, balmy weather, and lush landscapes, is also a haven for those seeking a naturist experience. Across the state, a variety of nudist resorts and nude beaches offer sanctuary for individuals and families looking to connect with nature and each other on a deeper level.
These Florida nudist resorts, each with its own unique charm, promise not just a break from clothing, but also an escape from the everyday hustle.
Welcoming communities, pristine facilities, and a shared respect for freedom and authenticity make Florida's nudist resorts a favored destination for those eager to embrace the naturist philosophy amidst the state's idyllic settings.
Florida Nudist Resort Etiquette
Embracing the naturist lifestyle at a nudist resort can be a liberating experience, but it's essential to remember that like any community, there are certain norms and guidelines to follow.
Nudist resort etiquette isn't just about where you shed your clothes—it's about ensuring that everyone feels safe, respected, and free to enjoy the environment.
Whether you're a seasoned naturist or a first-timer, understanding the unwritten rules and accepted behaviors of these resorts will make your visit more enjoyable for both you and those around you. Let's delve into the essential etiquettes to keep in mind when visiting a nudist resort.
Consent is Crucial: Always ask for permission before taking photographs or videos. This ensures that everyone's privacy is respected. In many resorts, cameras and phones might even be prohibited in certain areas.
Personal Space: While nudist resorts are social places, it's essential to respect personal boundaries. Avoid staring or making others feel uncomfortable. If you're unsure about a particular behavior, it's always better to err on the side of caution.
Sit on a Towel: Hygiene is important. Whenever you sit down, especially on shared furniture or public spaces, it's customary to place a towel beneath you.
Dress Appropriately: While this may sound counterintuitive, there are areas or times at the resort where clothing might be necessary, like in restaurants or during specific events. Be sure to follow the resort's guidelines.
Engage Respectfully: It's natural to make new friends and socialize. However, always be respectful and avoid personal topics or comments about someone's body. Remember, nudist resorts are not about showcasing the body but celebrating its natural state.
Keep It Clean: This goes for both personal hygiene and the environment. Shower before entering shared pools or hot tubs, and always clean up after yourself.
Avoid Public Displays of Affection: While holding hands or a quick peck is generally accepted, overtly sexual behavior is a no-go. Nudist resorts focus on a family-friendly environment, and intimate actions should be kept private.
Know the Resort's Specific Rules: Each resort may have its own set of rules and guidelines. Familiarize yourself with these before you arrive or upon check-in. This will ensure a smooth and enjoyable stay for everyone.
Children's Etiquette: If you're visiting a family-friendly resort with your kids, teach them the same etiquette. This includes not pointing or making comments and always asking for permission before touching anyone or their belongings.
Be Yourself: While there are rules to follow, remember that nudist resorts are all about acceptance and being genuine. There's no need to be overly conscious or try to fit into a mold.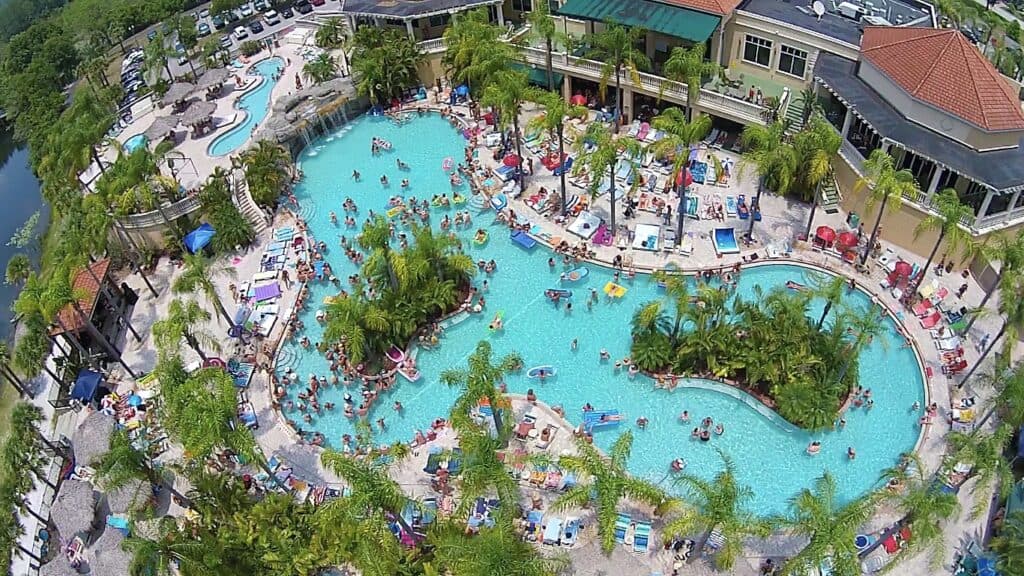 Whether you just enjoy being nude or are looking to discover your more daring side, Caliente Club & Resort is one of the more luxurious, adults only, clothing-optional experiences you can imagine.
Elegantly designed condos, holiday cottages, and hotel suites serve as your private retreat for a stay that may only span a few nights, but will create memories to last a lifetime.
Right beyond your doorstep, shimmering turquoise lagoons, a deep-blue lake, sports and fitness amenities, inviting tiki bars, exquisite dining, and the luxurious Retreat Spa await your discovery.
Make no mistake this place likes to part, with 3 pool side bars, nightclub, and DJ's pumping out tunes till 3 am there's no lack of entertainment here.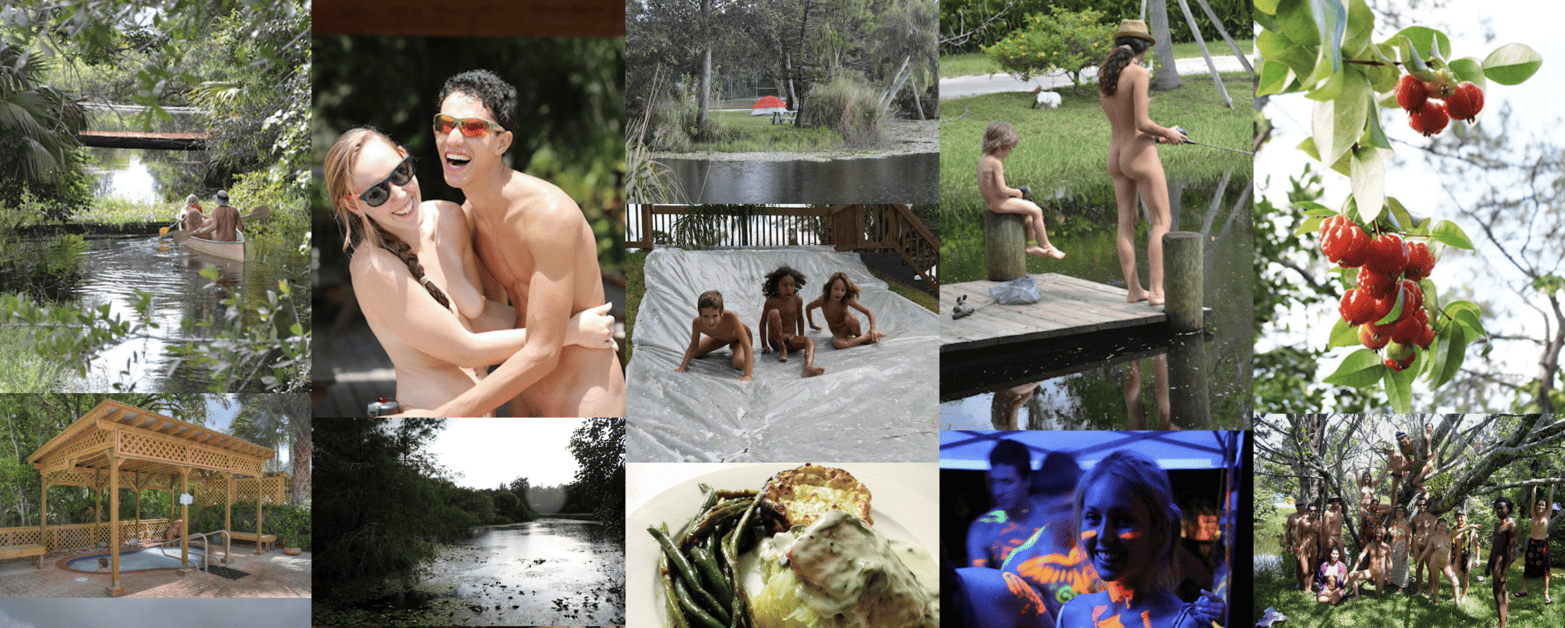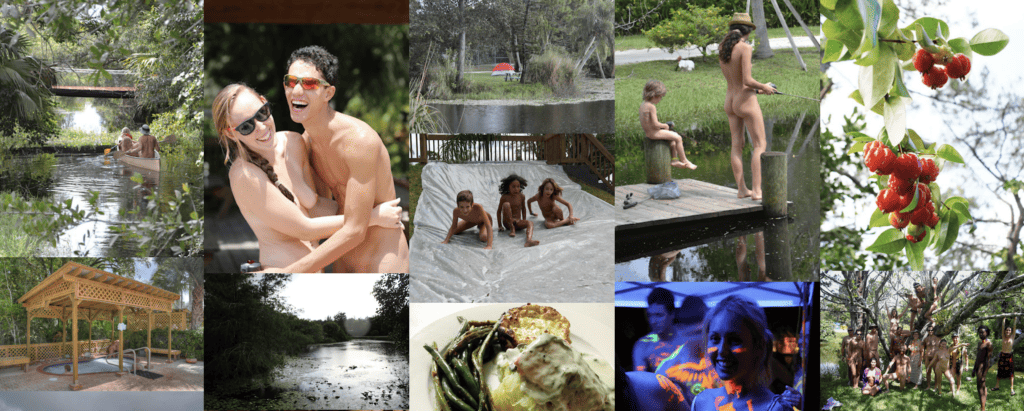 Sunsport Gardens is a premier naturist resort nestled in the heart of Florida's picturesque landscape. In this tranquil haven, you'll found a perfect fusion of natural beauty, relaxation, and community, offering a backdrop for the purest experiences of naturism.
Surrounded by lush tropical greenery, you'll revel in the resort's diverse amenities, all tailored to enrich the naturist way of life. From their shimmering pools to nature trails, from the communal dining spaces where they serve scrumptious, health-focused meals to the varied recreational facilities, Sunsport Gardens truly has something for every soul eager to bond with nature and fellow naturists.
Whether you've embraced naturism for years or are just dipping your toes into its liberating waters, Sunsport Gardens is where you, and many others, can find a space to relax, rejuvenate, and celebrate life in its most authentic form.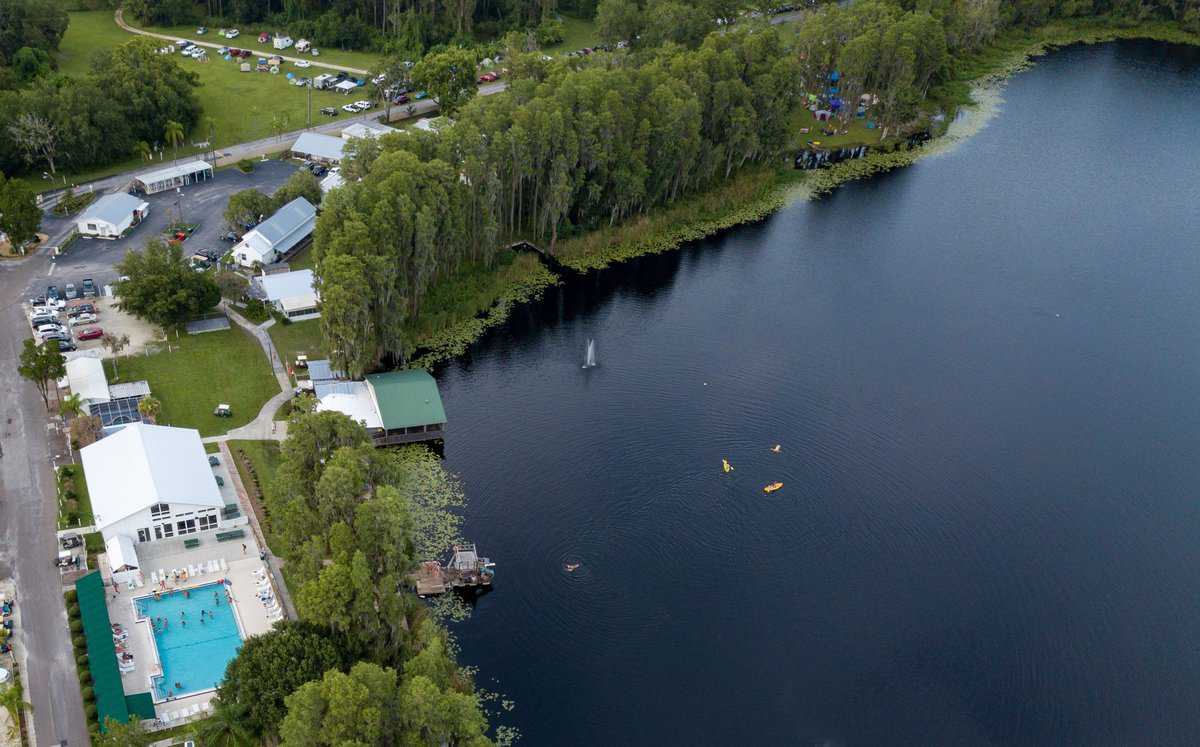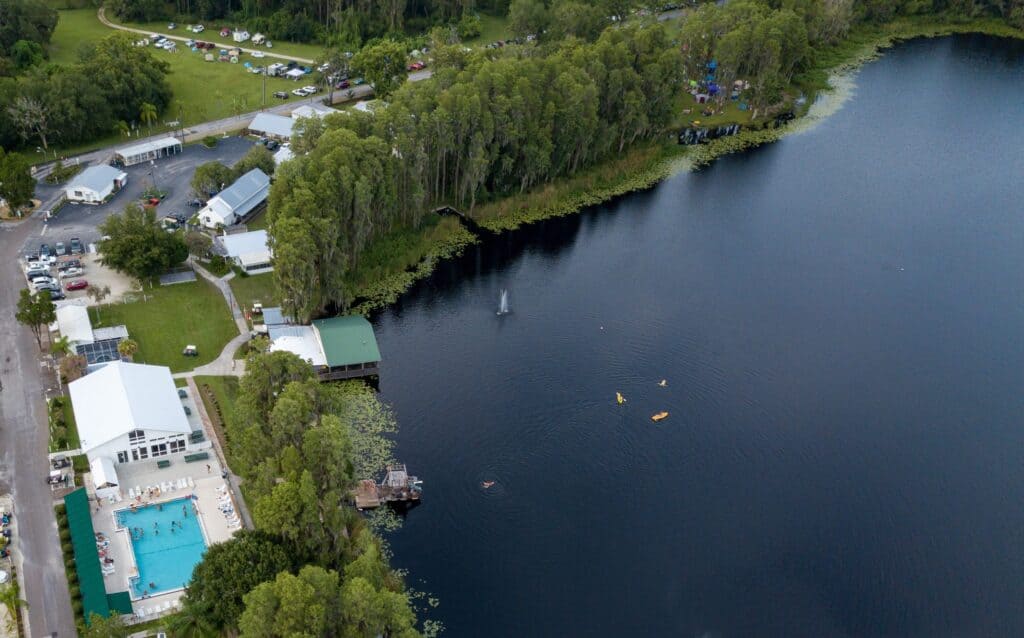 Whether you want to socialize and join in the fun offered by their varied events, entertainment and activities, enjoy a game of tennis, pickleball or volleyball, chill out at the sandy beach, take a kayak or pedal boat out on the 35 acre private lake, or explore the many trails through their extensive nature preserve, you can do it clothes-free at Lake Como Resort!
This massive resort also has a great variety in accommodations including camping, RV sites, and cabins.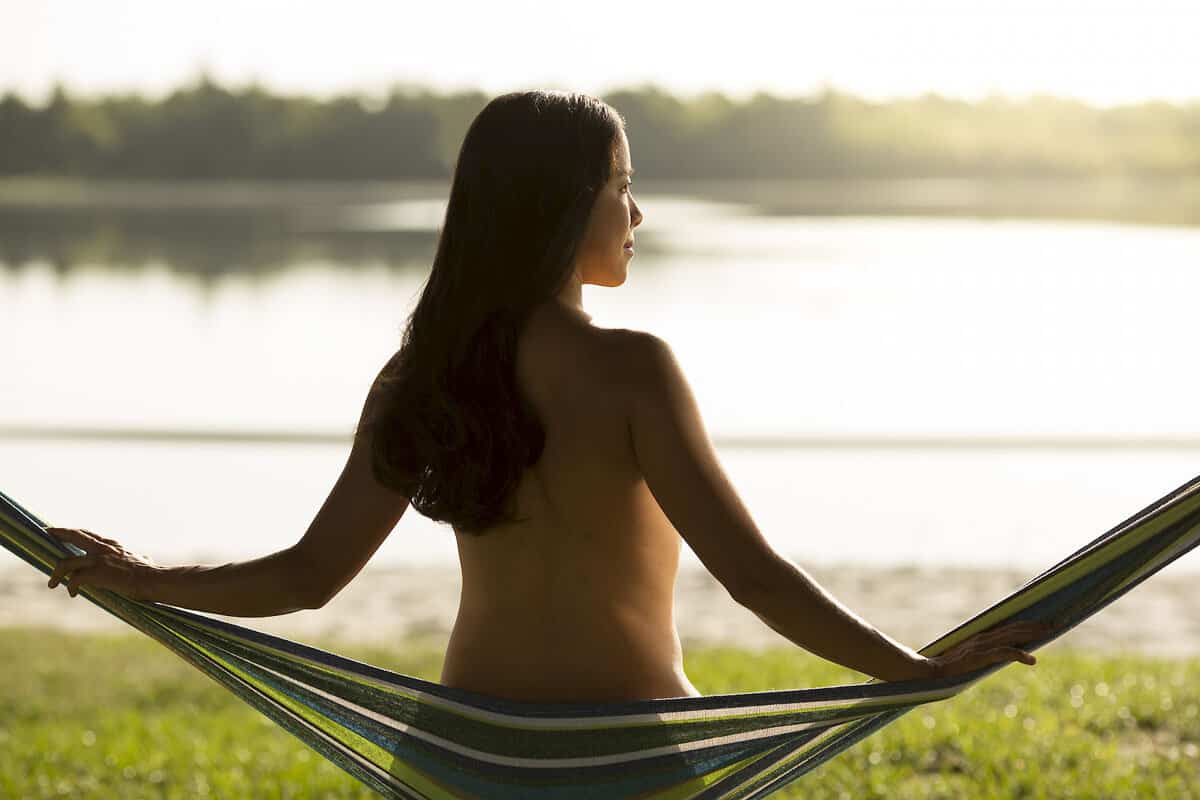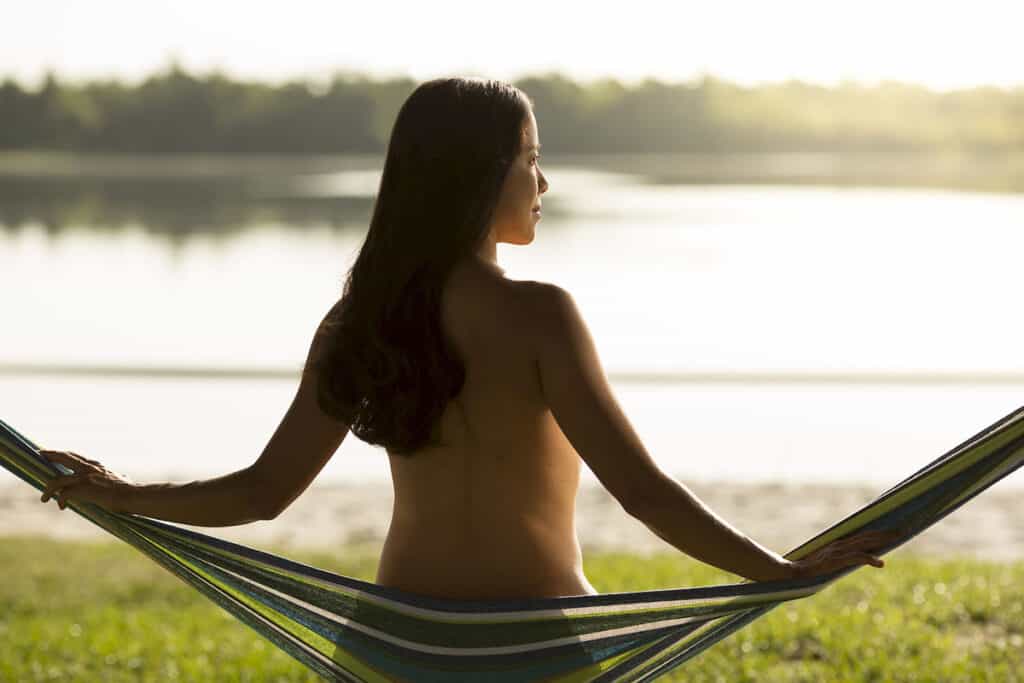 Cypress Cove stands out as a premier destination for those new to the naturist experience. Combining luxurious amenities, stunning natural vistas, and exceptional entertainment, you'll enjoy an unparalleled introduction to the nudist lifestyle.
The expansive resort boasts a serene lakefront setting, allowing guests to ease into their comfort zone at their own rhythm. Their state-of-the-art facilities are meticulously maintained, and with a commitment to fostering a family-friendly environment, every guest, whether a first-timer or a regular, can expect a sense of security and comfort during their stay.
Tucked amidst Florida's citrus groves and towering pines, Sunnier Palms provides a tranquil country setting for naturist enthusiasts. Embracing a clothing-free ethos, this cooperative community welcomes RV campers, resident members, day guests, nature aficionados, and devoted nudists to partake in its vibrant nudist ambiance.
Founded in 1992, Sunnier Palms thrives today as a cooperative haven. The heart and soul of the community lie in the dedicated volunteer efforts that continuously enhance its charm and appeal.
Sanibel Naturist Club pulsates with activity, hosting regular monthly gatherings. While they are a just a beach club and don't possess facilities like clubhouses or lodgings, they stand out as the sole AANR club with private ownership of pristine nude beachfront land.
This unique beach, part of a bridgeless barrier island on Florida's Gulf Coast, is a secluded gem accessible only by boat, offering no additional facilities, and transportation is on your own.
The vibrant community frequently orchestrates flotillas to this exclusive beach. Beyond that, their event roster boasts monthly dinners, house and theme parties, poolside gatherings, baseball outings, and more. They also venture out on road trips, visiting fellow nudist resorts and various nude or topless locations within the state.
Sunny Sands is no frills clothing optional RV park with plenty of high quality amenities. The large pool and jacuzzi are the perfect finish to evening at the restaurant and lounge.
They also have a large natural lake and spacious RV sites popular for seasonal and full-time RV'ers.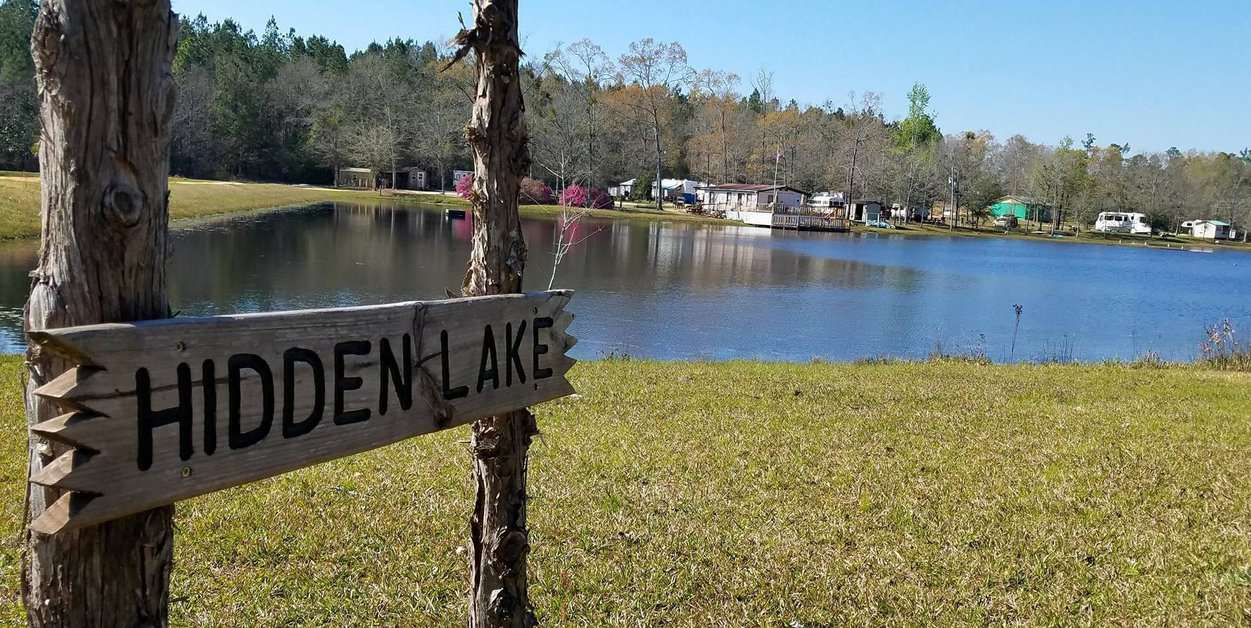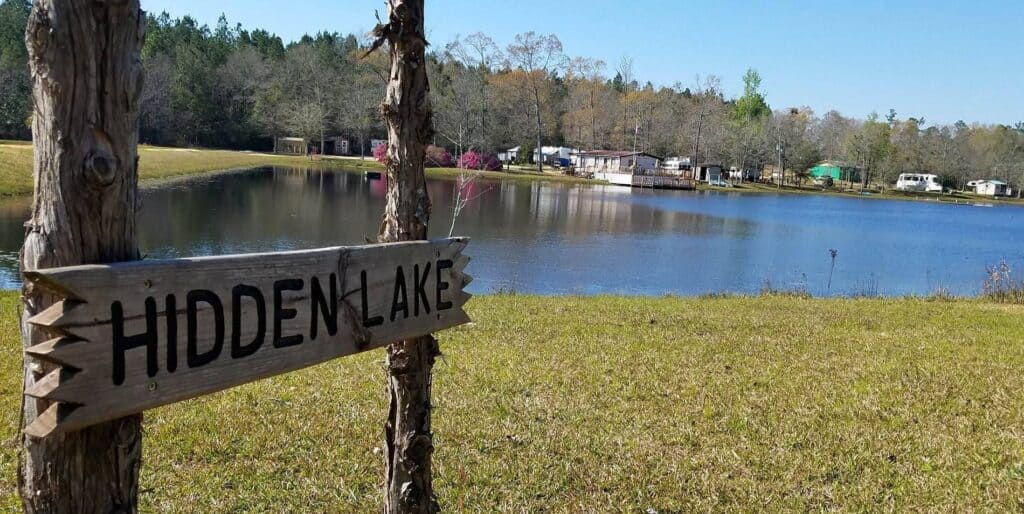 Tucked away in a serene natural landscape, Hidden Lake Resort is a haven for nudist camping enthusiasts. Here, they offer a distinctive retreat for those in search of relaxation and renewal. Their community radiates warmth and hospitality, inviting you for an experience like no other.
Choose from diverse camping accommodations, including RV with hookups, rentals, or traditional tent sites. With impeccable facilities and a devoted staff, your comfort and contentment are their top priorities. Whether it's a weekend escape or a longer sojourn, you'll enjoy a delightful stay.
Final Thoughts On Florida Nudist Resorts
Florida, with its sunny climate and welcoming ambiance, is a magnet for various vacation styles, and its nudist resorts hold a unique position in this tapestry. These havens, sprinkled throughout the state, offer visitors a unique blend of liberation, connection, and natural beauty.
Beyond just shedding clothes, they offer an opportunity to shed societal pressures and embrace authenticity. For both the curious traveler and the seasoned naturist, Florida's nudist resorts stand as a testament to the state's commitment to diversity, inclusivity, and the profound beauty of the human experience in its most natural form.
What state is the most nudist friendly?
Florida comes out on top as it has a healthy variety of nudist resorts as well as some of the finest nudist beaches.