The hardest part of camping is having to prepare food while out in the wilderness. But, with these simple and easy-to-make foil packets recipes, you can cut down the amount of time you spend cooking, allowing you to spend more time outdoors and with excellent company.
One of our favorite activities while camping or on the road is to cook over a campfire. When you're short on time and there aren't many facilities available, foil packet dinners are a fantastic choice. Toss some things in a foil packet and grill for a few minutes. It's really simple!!
By combining foil packet dinners and dutch oven camping recipes with some of the best kitchen campervan tools you can cut down the amount of time you spend cooking, so you can spend more time enjoying the great outdoors and good company!
For your ease, we've rounded up some of the best foil packet recipes right here.
WHAT IS FOIL POUCH OR PACKET COOKING?
Foil packet cooking involves wrapping food in aluminum foil. The foil "packet" is cooked over campfire coals, on a grill, or in an oven to seal in moisture. It helps steam and cook your meal by keeping the foil sealed.
HOW TO MAKE A FOIL PACKETS
To fold the packets, bring the two longest edges together and roll them to form a seal. Then, fold in the shorter sides of the packet. Remove another piece of foil from its wrapping. Place the packet seam side down and repeat the folding process for a total of two pieces of foil.
Now your pouches are ready to be cooked!
WHAT DO I NEED TO BE SUCCESSFUL AT COOKING FOIL PACKET MEALS?
I'm glad you asked but because cooking your food in foil is so easy you need very few things. All you need is your foil packet full of food, your beverage of choice, a nice fire, a comfy chair and hungry bellies.
THIS ISN'T THE TIME TO BUY CHEAP FOIL
The type of foil you use and how you fold it up can make or break your food's chance of being properly cooked. Heavy-duty foil is your best friend here. Lighter weight foil might rip, and you'll have a better chance of losing your meal to the fire. And no one wants that to happen.
TIPS FOR MAKING FOIL PACKETS
Make a meal plan and ingredient list before your camping trip
Use two sheets of foil. It'll guarantee the steaming process with out the foil ripping or leakingI
Make sure you completely seal the pouches
Preheat the fire so that you're fire is nice and hot for when you're ready to cook
Be careful when opening the packet the steam is HOT and can easily burn you if you're not careful
Make some "make ahead foil packets" so you can enjoy your time camping without having to worry about cooking
SUPPLIES FOR MAKING FOIL POUCH MEALS
Here's the beauty of this you don't need much, the idea of this way of cooking is that it's suppose to be minimal. You'll need the ingredients for your meal, and the camp accessories below
CAMP KITCHEN ACCESSORIES YOU'LL NEED
knife
lighter
fork for eating
cutting board
heavy duty aluminum foil
metal tongs (or fire gloves)
yummy seasonings
THE BEST FOODS FOR COOKING PACKET MEALS
One of the main draws of foil packets is that they're really difficult to mess up! You can fill them with almost anything you want, including vegetables, fruits, and meats. However, there are a handful of items that have proven to be worthwhile.
What can you cook in foil packets? The following is a list of foil packet ingredients that always turn out excellent!
PROTEIN:
sausage
ground beef
ground turkey and chicken
steak
chicken thighs
FRUITS AND VEGETABLES
potatoes
carrots
mushrooms
green beans
onions
corn
bell peppers
broccoli
zucchini
asparagus
apples
pears
pineapple
MAKE AHEAD FOIL PACKETS FOR CAMPING
Because I knew you were going to ask if you can you prep foil packets ahead of time I'm including a small section of make ahead foil camping recipes. Everyone should spend more time enjoying their meal and less time cooking so these recipes for make ahead packets are perfect to take camping.
27 CROWD PLEASING FOIL PACKET RECIPES AND MAKE AHEADS FOR CAMPING
I have tried to organize them by type of meal, so make aheads are first, then breakfast, followed by appetizers, then lunch and dinners in the middle, and a couple of desserts at the end!
MAKE-AHEAD FOIL PACKETS FOR CAMPING
1. MAKE-AHEAD BREAKFAST BURRITOS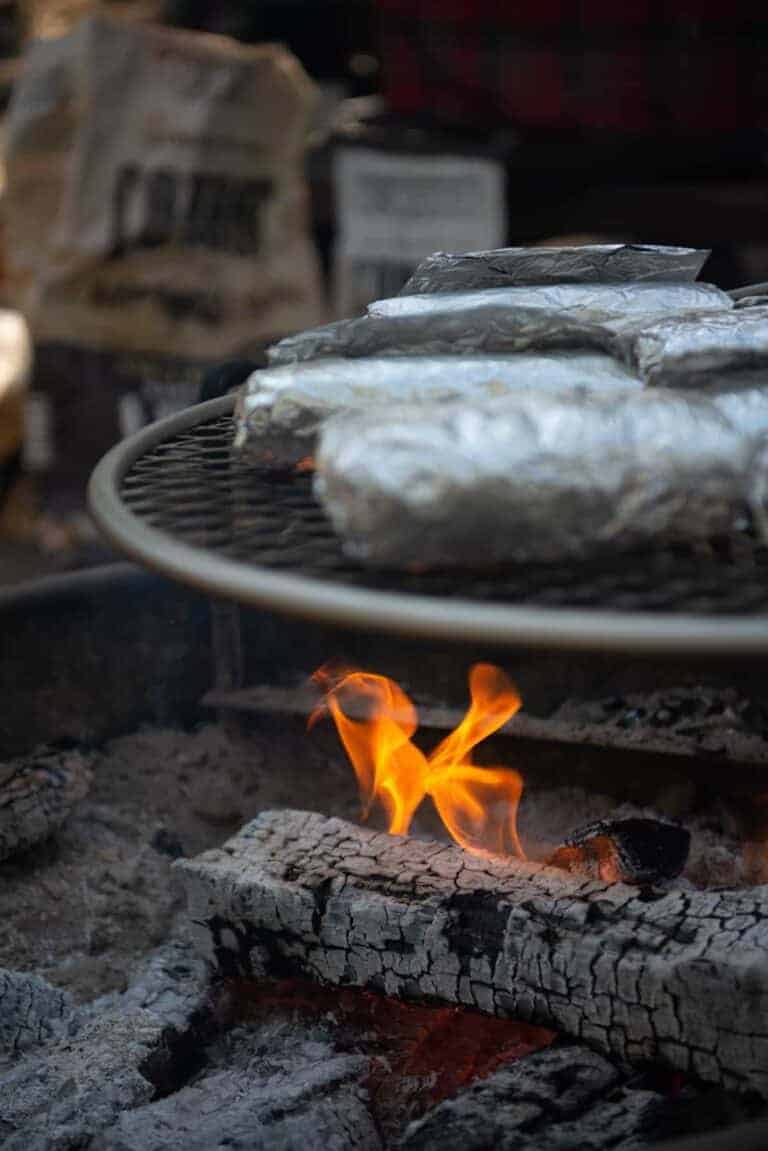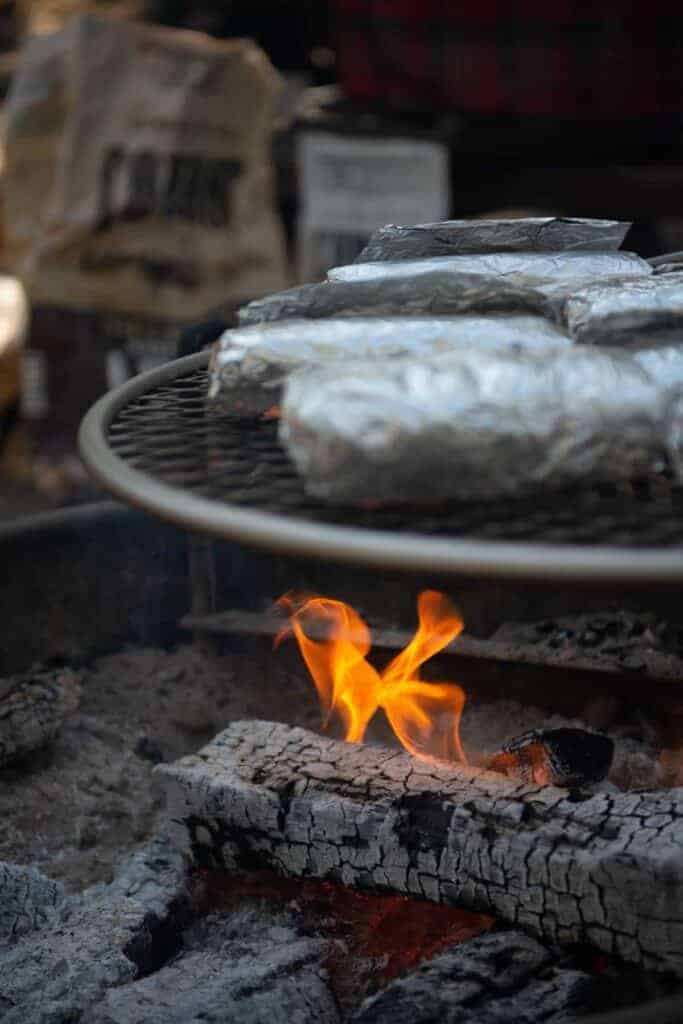 Make ahead breakfast burritos are bomb-diggity because they make for the perfect breakfast when you're short on time. These burritos are a popular hit when you're on river trips because prep is quick and easy and clean-up is a breeze.
2. MAKE-AHEAD SOUTHWEST VEGGIE POUCH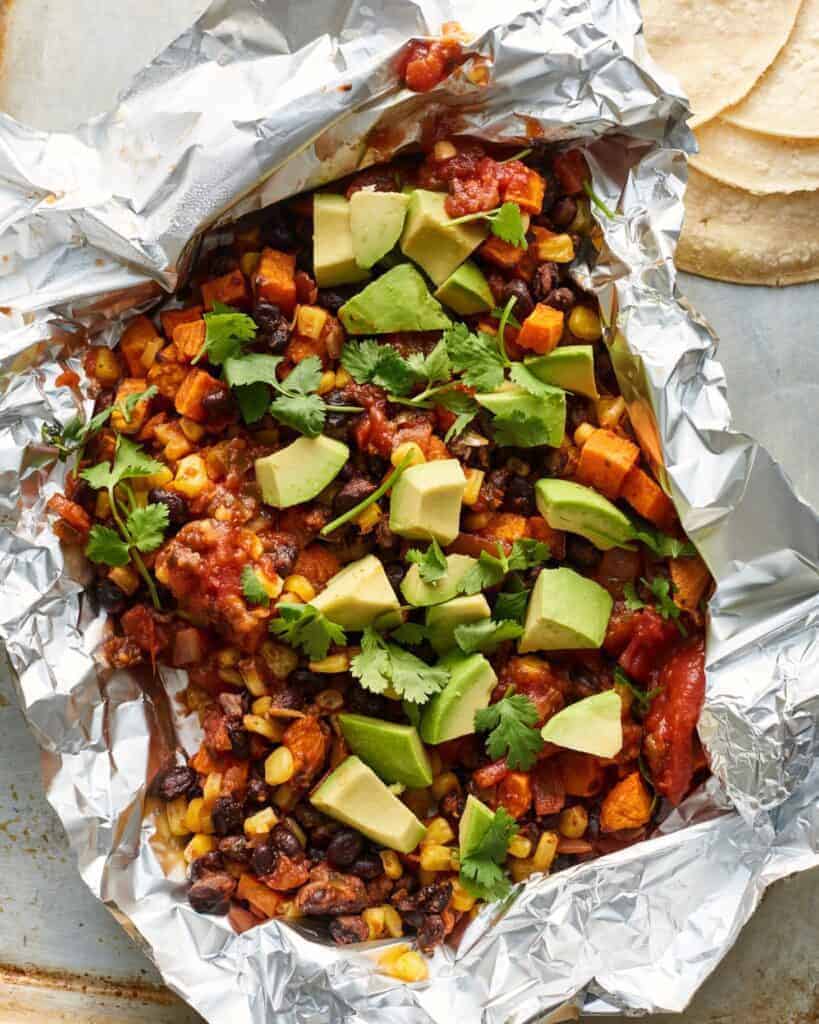 If you're looking to try out a new way of grilling, then foil packet grilling is the way to go. These spicy and smoky veggie packets prove how simple it is to use foil packet grilling. Serve over rice for a fast and filling supper (everyone may customize their own!), or fill with chips and cheese for easy loaded
Check Out These Other Easy Camping Recipe Ideas
BREAKFAST FOIL PACKETS
3. EGG BAKE BREAKFAST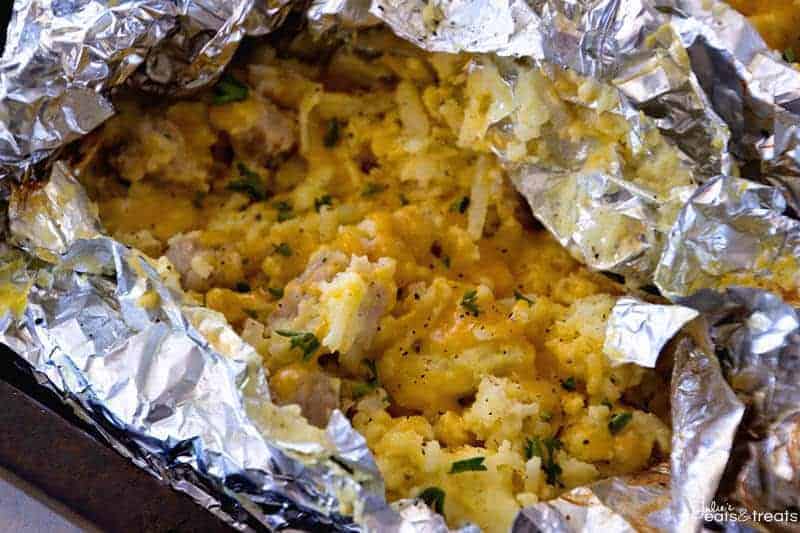 Start your morning off right, with a foil packet egg bake breakfast. Whether you choose to rough it, enjoy luxury camping, or just stay at home, these Egg Bake Breakfast Foil Packets are a fun meal to cook over the fire or on the grill.
4. BREAKFAST EGG BOWLS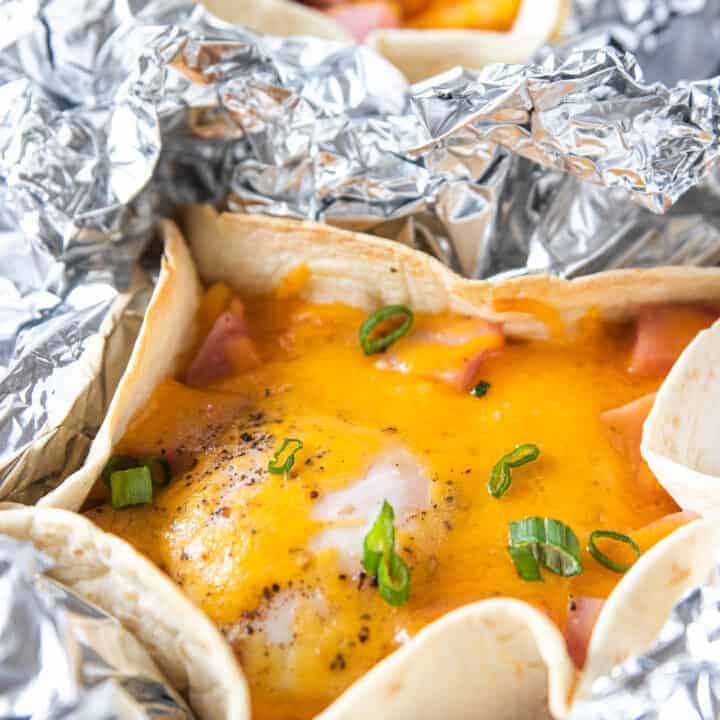 Breakfast egg bowls combine hash browns, ham and cheese in a tortilla to make an unforgettable meal. The ideal start to the day! Even better, kids enjoy seeing this dinner dish served on their own. Parents are all for this breakfast bowl recipe at any time of the week because there are no dishes to wash.
5. FRENCH TOAST FOIL PACKET RECIPE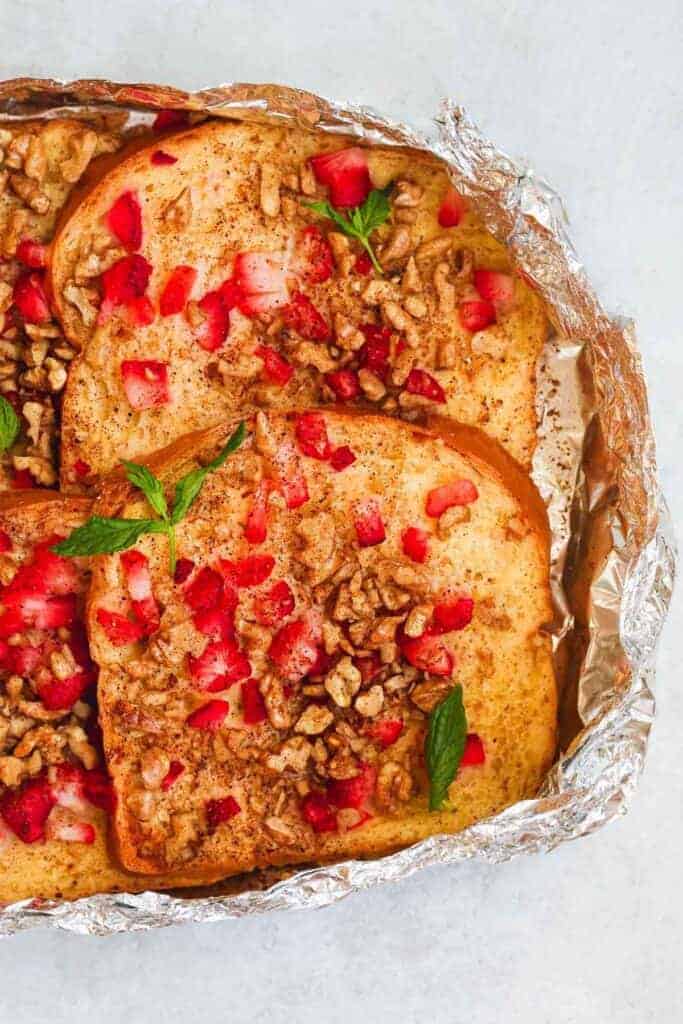 French toast is a favorite all around the world. Whether it's for breakfast or dessert, everyone adores french toast. I enjoy every form of french toast: plain, with chocolate, fruit, or marshmallows. There are a variety of different types of french toast!
APPETIZER FOIL POUCH RECIPES
6. BACON RANCH GRILLED POTATOES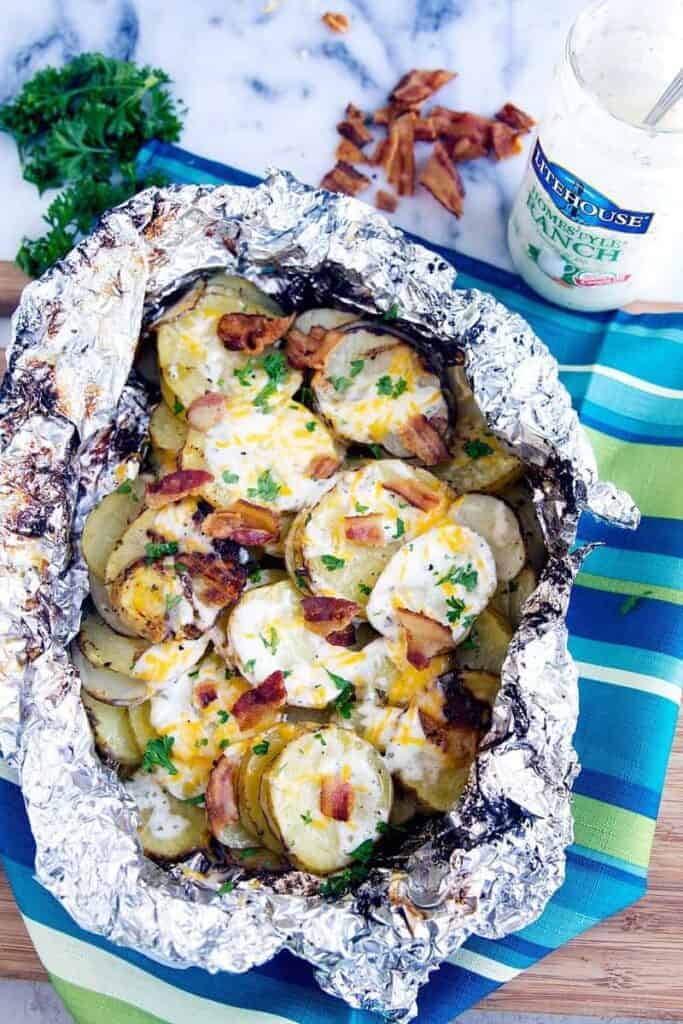 These foil packets stuffed with flavorful grilled potatoes are sure to be a crowd-pleaser. Who can resist bacon and ranch? Not me! These are a perfect side dish for a campfire gathering.
7. CAMPFIRE LOADED NACHOS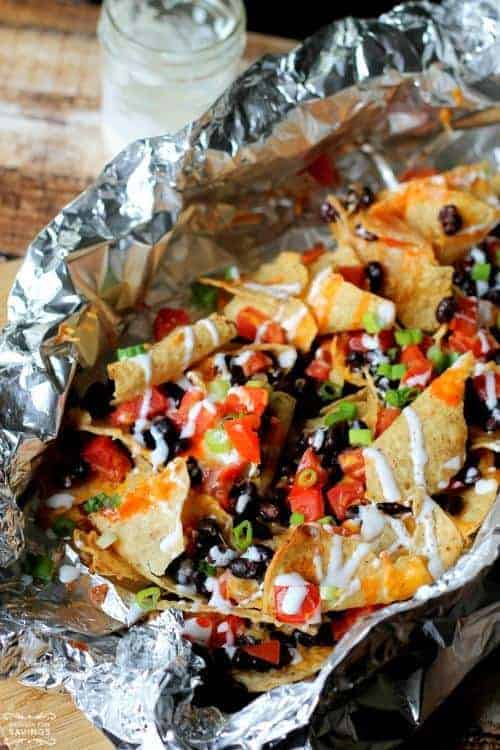 No mess, no fuss Loaded Nachos are the easiest foil packet meal around. Load up your tortilla chips with black beans, juicy tomatoes, shredded cheddar cheese, olives, and some green onions for a quick lunch or dinner.
8. GRILLED CHEESY FRIES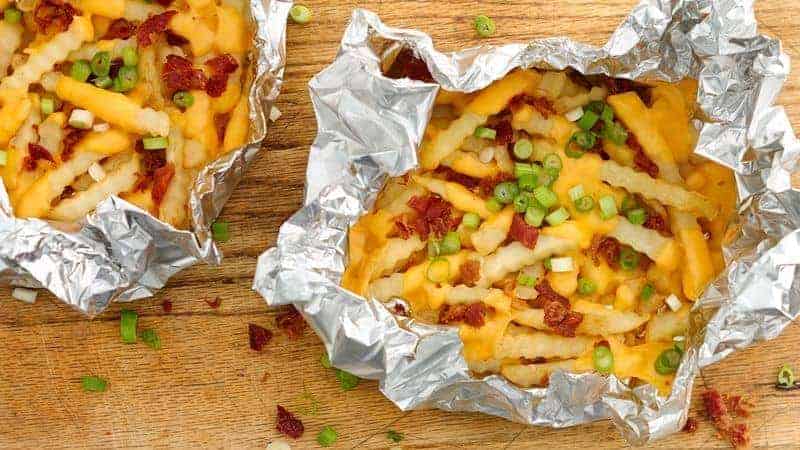 Let me start out by saying I LOVE french fries, so when I saw this recipe for foil-wrapped french fries I couldn't resist. All I can say is YUUUM!
FOIL PACKET LUNCH RECIPES
9. HOT HAM AND PINEAPPLE CAMPFIRE SANDWICH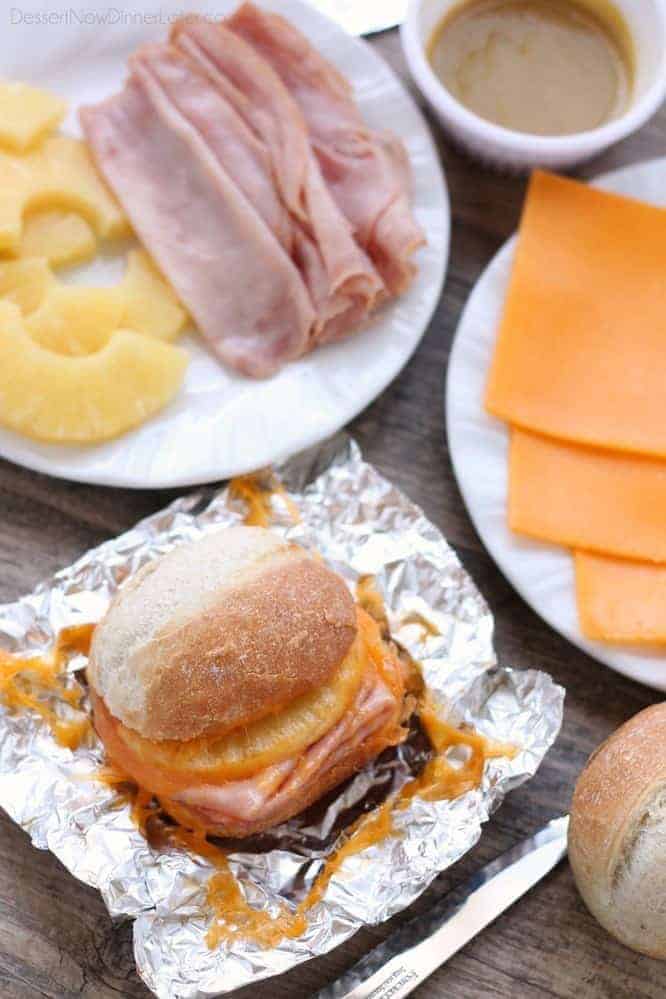 These Hot Ham and Pineapple Campfire Sandwiches are a delicious and easy recipe. Doesn't that pineapple and grilled cheese look delicious?
10. CHEDDAR BBQ CHICKEN FOIL POUCH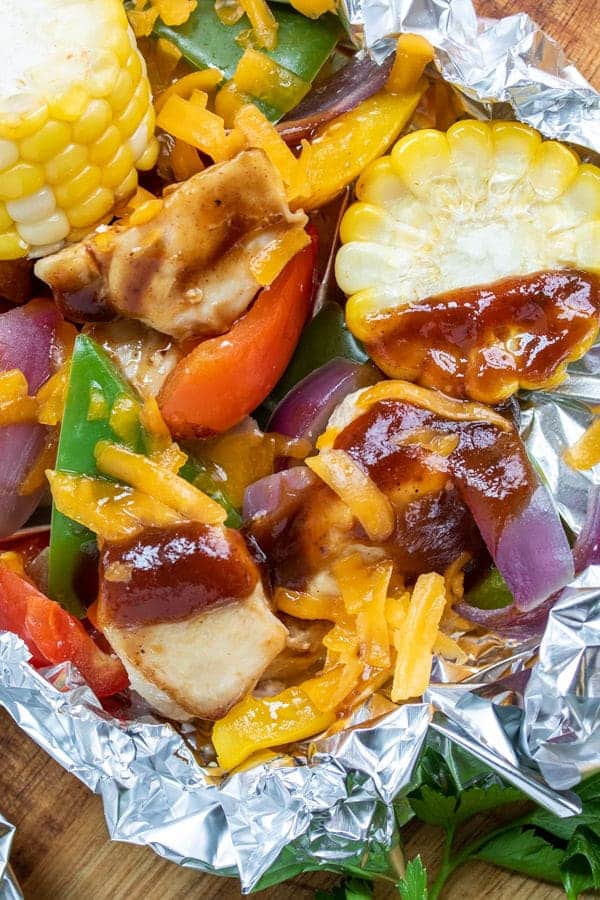 These delectable Cheddar Barbecue Chicken Foil Packets are simple to make and ideal for quick summer lunch barbecues or campfire cooking this summer. In each BBQ chicken foil pack, you'll find chicken and vegetables, cheese, and your favorite BBQ sauce. You may serve a complete dinner in just a few minutes when you cook it on the grill or in the oven!
DINNER FOIL PACKET RECIPES
BEEF TINFOIL PACKET DINNERS
11. PHILLY CHEESESTEAK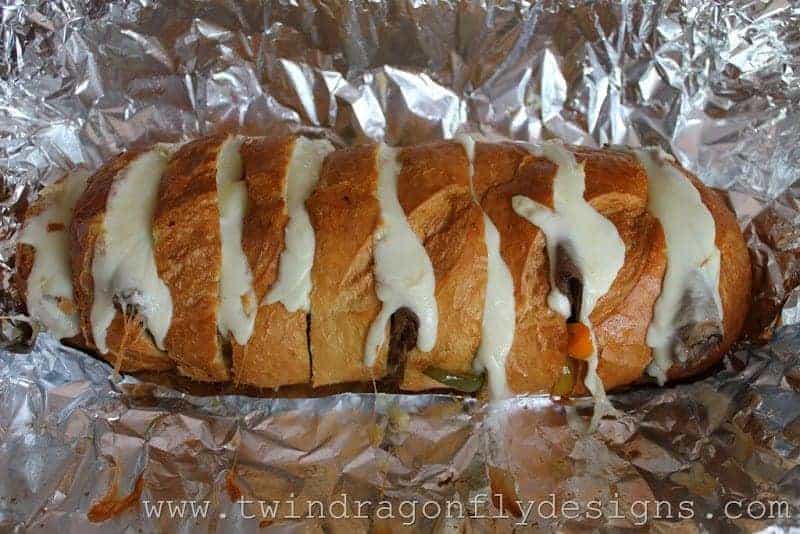 I can't think of a better way to prepare Philly cheese sandwiches than over an open campfire. The campfire will give your peppers just what they need to be amazing
12. GRILLED BUTTER GARLIC STEAK AND POTATOES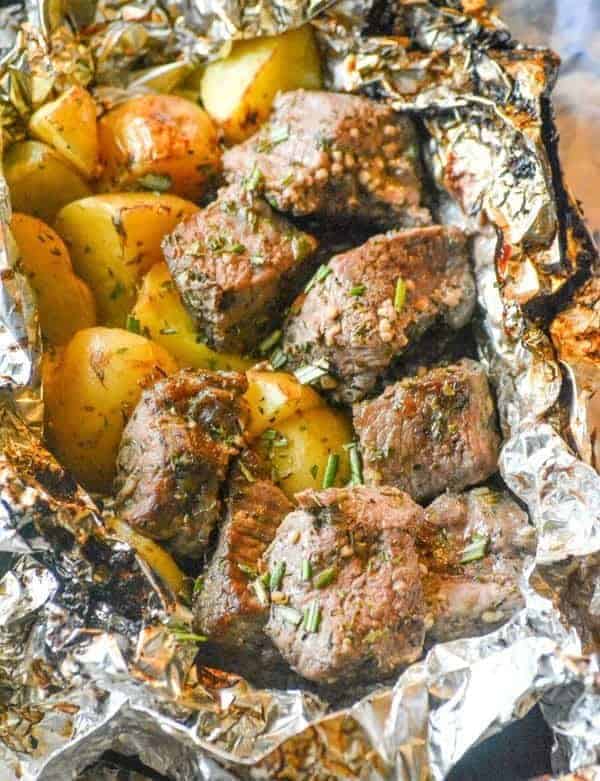 Steak and potatoes were meant to be paired. Add in some yummy garlic and some good seasonings to this foil-wrapped dinner and you'll have a bunch of happy campers
13. EASY BEEF HOBO TIN FOIL DINNER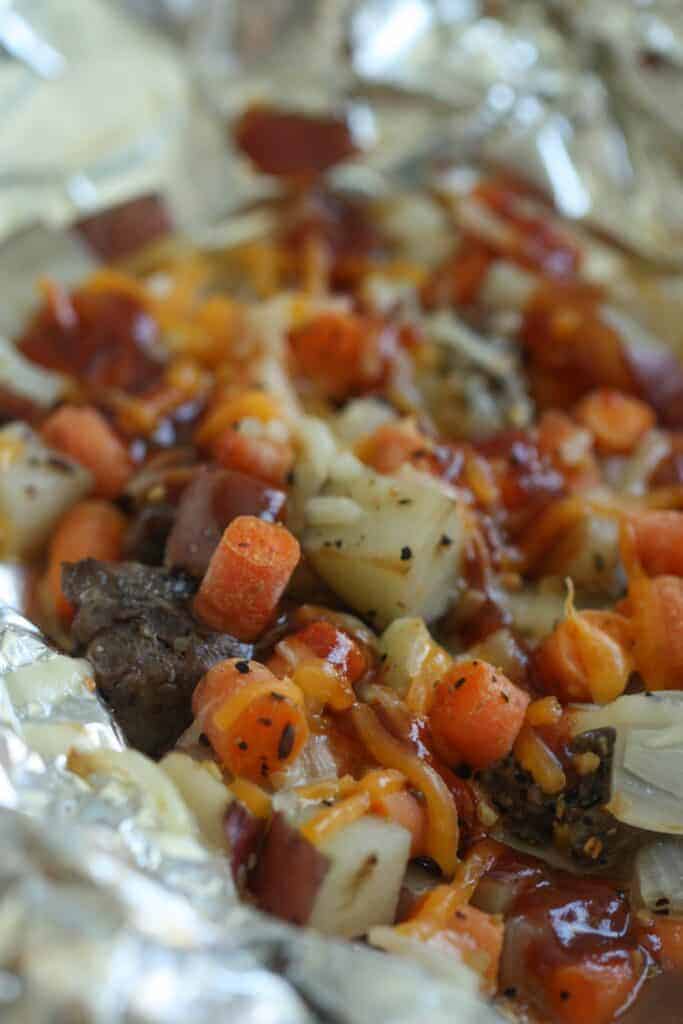 Simple to prepare, a complete dinner in one that's ready to eat. These easy hobo tin-foil dinner packs will be what your children remember eating while camping for years! I'm sure I'll do the same!
CHICKEN FOIL PACKET DINNERS
Chicken foil packets are a great camping food. Prepare one of your favorite chicken dishes in the heat of the campfire or over the grill. Try one of these yummy chicken foil packet dinners:
14. GRILLED HAWAIIAN BARBECUE CHICKEN IN A FOIL WRAP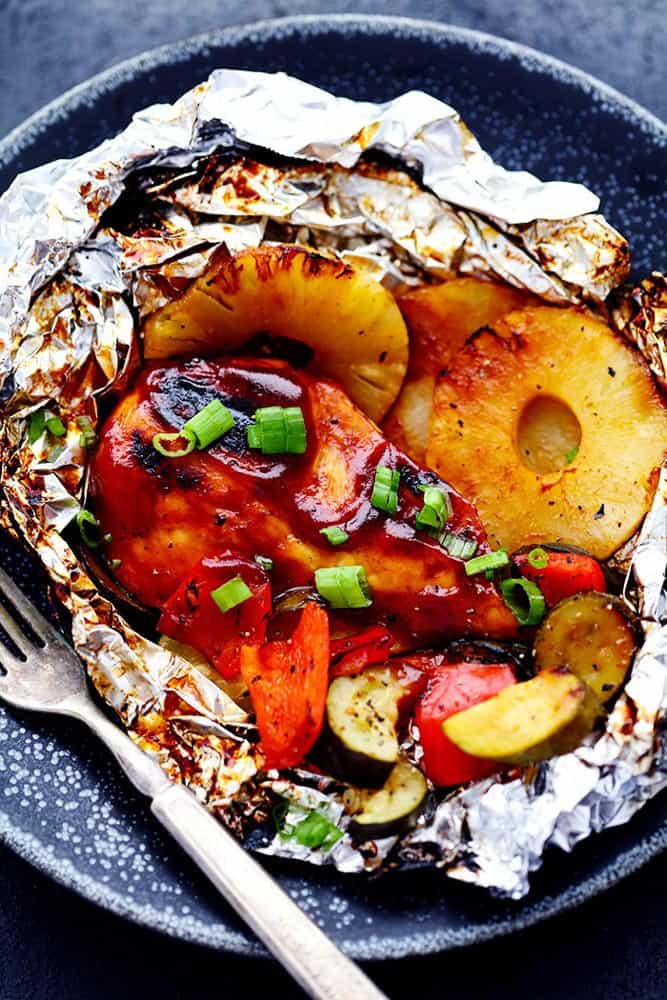 Sweet pineapple and tangy barbecue sauce are perfect for your chicken and veggies. Loaded with flavor, this Grilled Hawaiian Barbecue Chicken takes your chicken recipe to the next level. And it can all be on your dinner table in less than 30 minutes.
15. EASY CHICKEN FAJITA FOIL PACKETS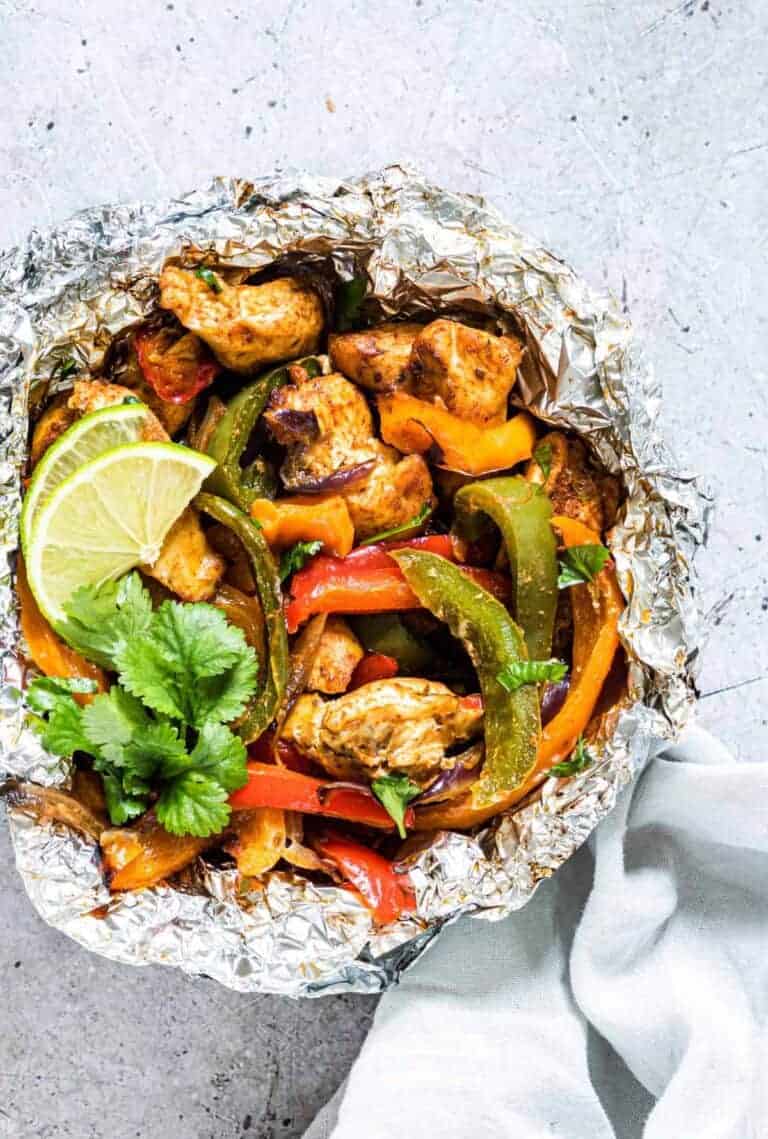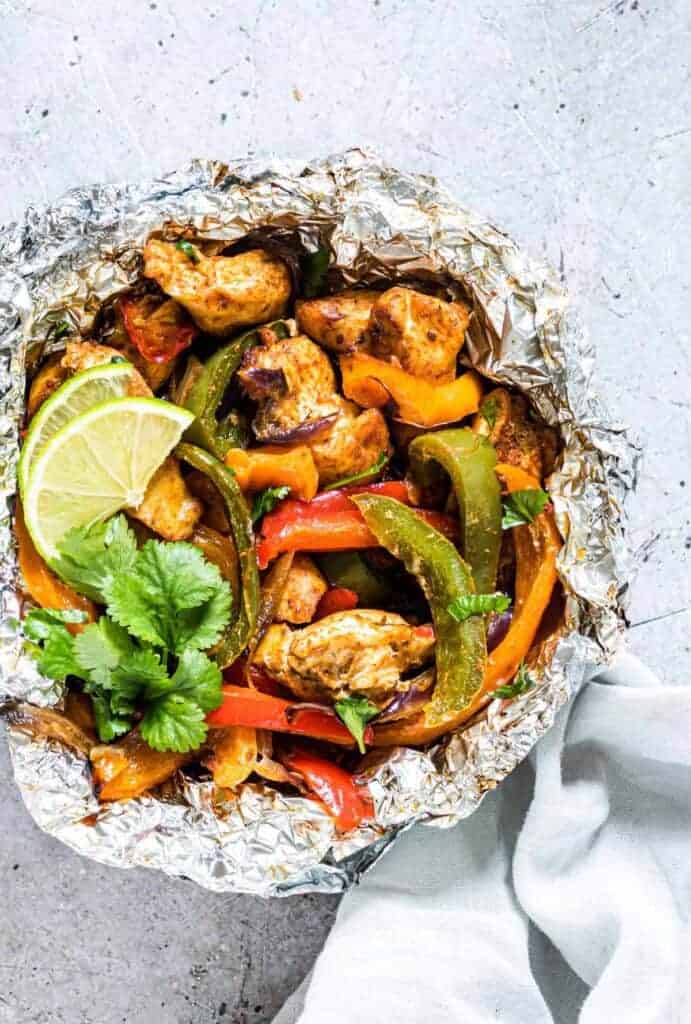 These 5 ingredient Chicken Fajita Foil Packets are a pantry staple, minimal prep lunch or weeknight dinner that can be made on the grill or in the oven. The whole family will love these.
16. TEX MEX WHITE BEAN & CHICKEN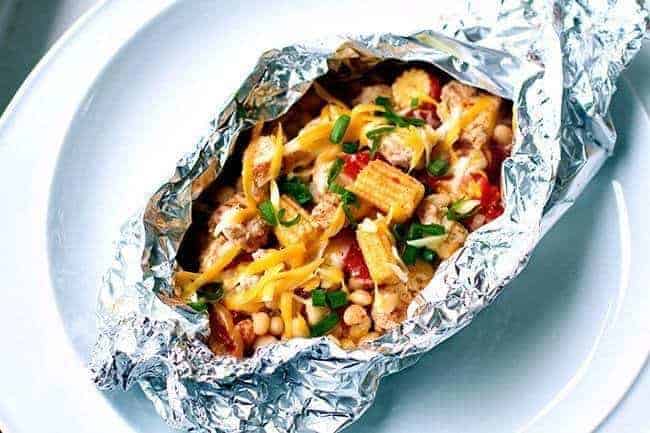 You CAN eat healthy while camping! Who knew? These Campfire Tex Mex White Bean Chicken Foil Packets were an absolute hit. Chicken foil packets are the way to go when camping!
17. CREAMY SALSA VERDE CHICKEN WITH RICE AND VEGGIES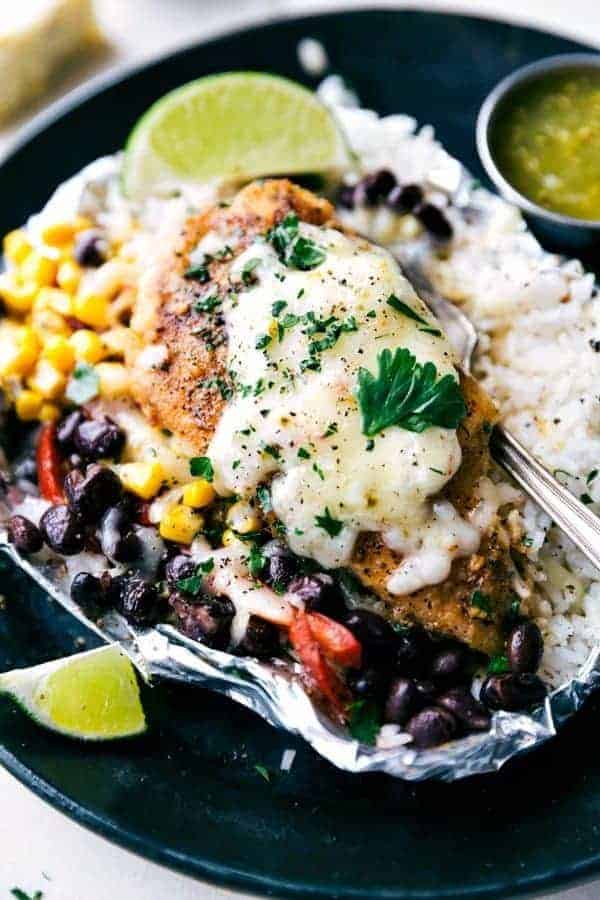 In the mood for Mexican? This creamy salsa verde chicken with rice and veggies is amazing! No need to pre-cook the rice or chicken. This dish takes no more than 10 minutes to assemble and is bursting with delicious Mexican flavor.
18. LEMON CHICKEN ASPARAGUS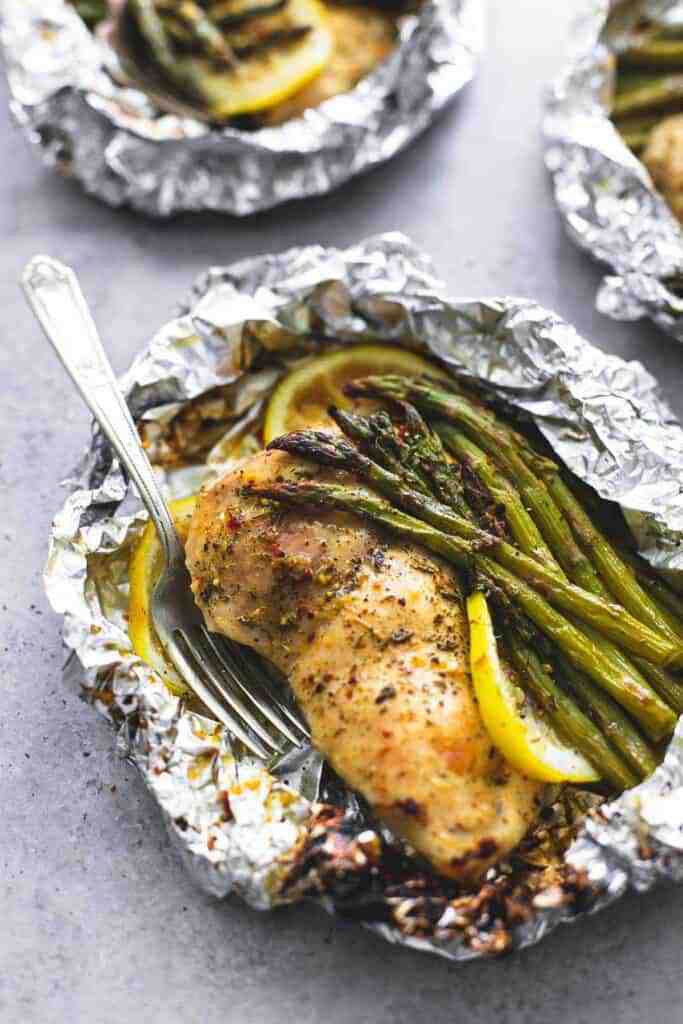 Simple Lemon Chicken & Asparagus Foil Packs are an easy and incredibly delicious 30-minute meal you can do over the campfire with ease.
Another easy and fun way to cook around the fire is in a dutch oven. How To Pick The Right Dutch Oven Plus Our Favorite Recipes.
SEAFOOD (INCLUDING FISH) FOIL PACKET DINNER
Prepare a seafood foil packet meal using fish you caught during your camping trip or catch fresh seafood from your morning fishing excursion and prepare one of these seafood f oll packet recipes:
19. SHRIMP BOIL IN A FOIL PACKET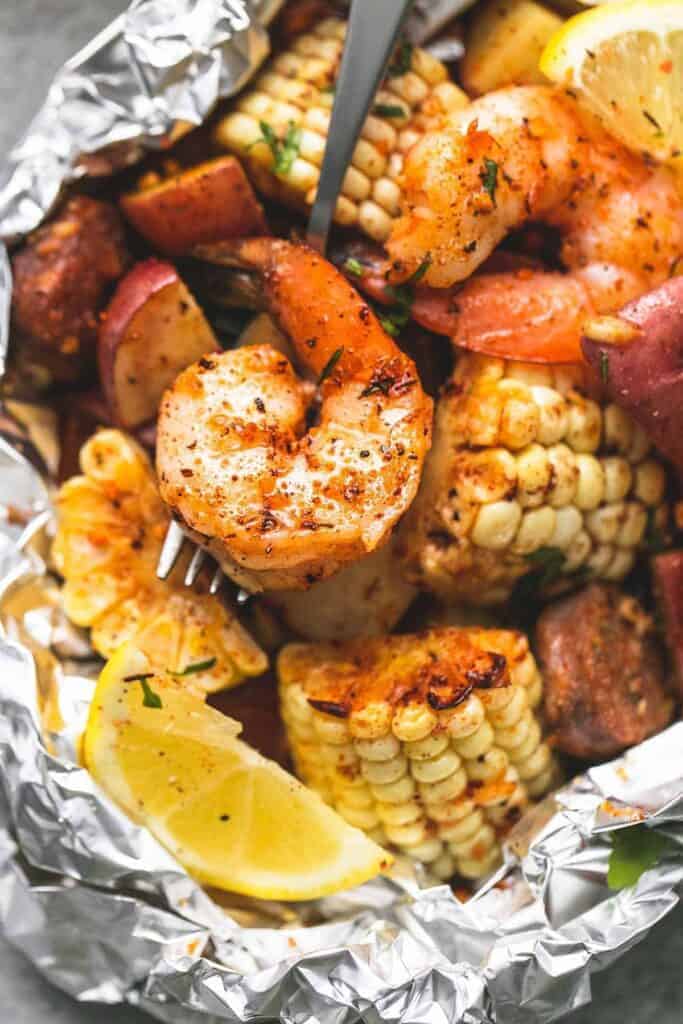 No foil packed dinner list would be complete without a shrimp meal. This shrimp boil is delicious and the clean up is so easy. We often add some Andouille sausage for a classic southern flare.
20. THAI SALMON RECIPE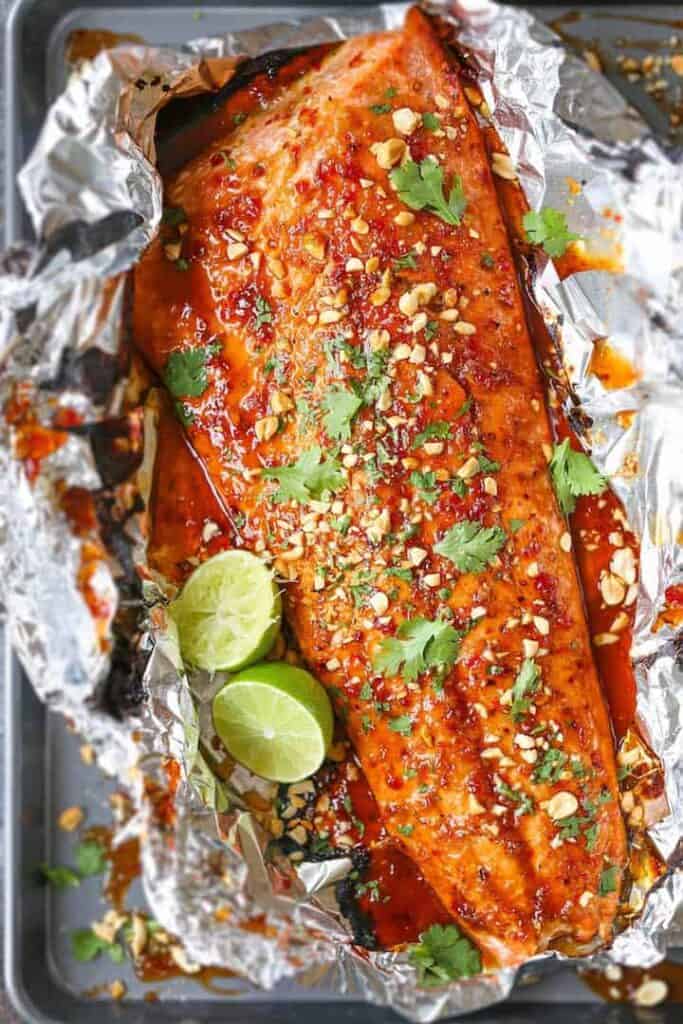 Thai is one of our absolute favorites! I can't think of a better way to prepare salmon than with a Thai flair. The cilantro, peanuts, and chili sauce give this dish a flavor like no other!
21. SHRIMP PASTA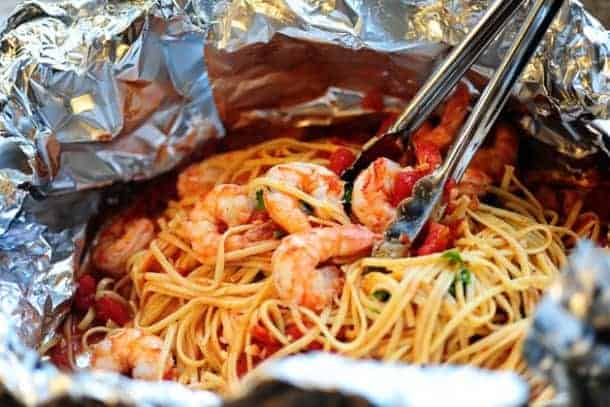 Didn't know you can do pasta in a tin foil pack? Oh yes, you can! This scrumptious shrimp pasta is a perfect crowd-pleaser. The trick to cooking this dish is using partially cooked pasta and a hearty homemade sauce. Toss that all in some heavy-duty aluminum foil with your raw shrimp and your packets are ready for the campfire.
22. Grilled Foil Packet Tilapia with Pesto Vegetables |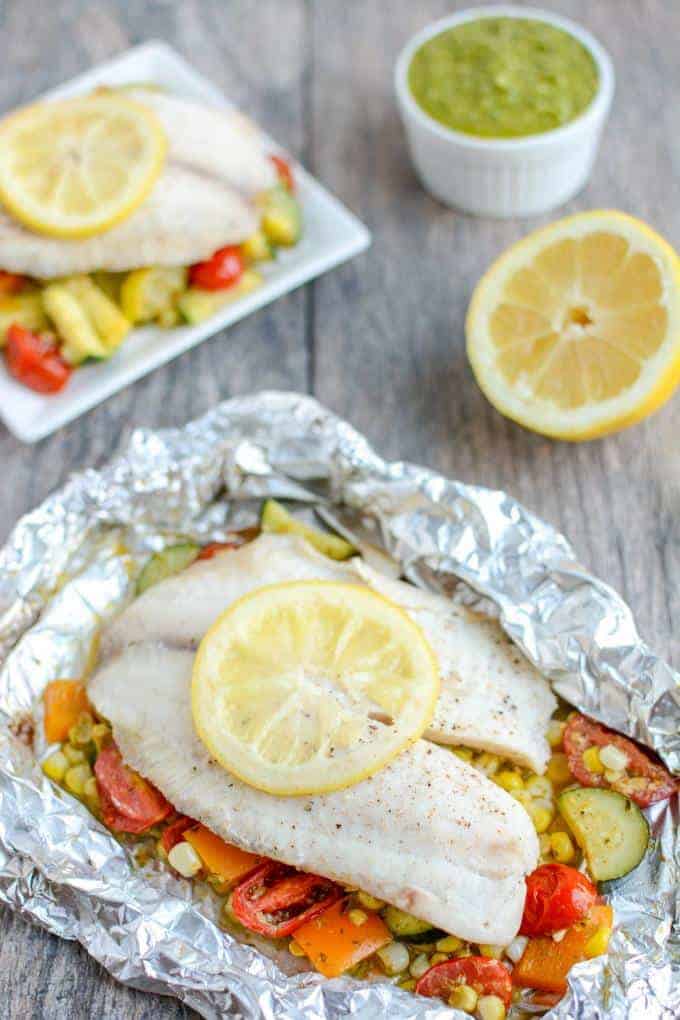 Foil Packet seafood is a delicious choice for summer. It cooks quickly, takes very little preparation time, and tastes fantastic. All you have to do is dice some veggies, add pesto, and wrap them in foil.
23. GRILLED MAHI MAHI FOIL POUCH DINNER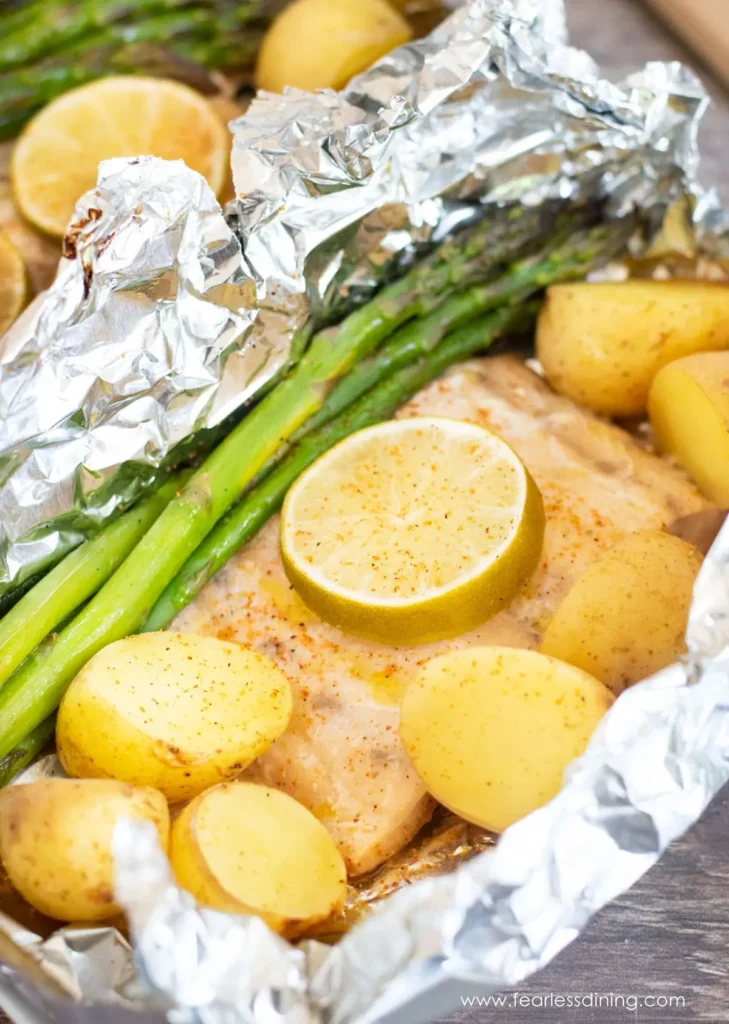 If you're looking for a way to get your fill of fish during your camping trip, these healthy grilled mahi mahi foil packets with fresh vegetables, lime, and spices are a must-try. Even if it's not mahi mahi, this recipe can be used to cook any fish you catch during your camping excursion.
SAUSAGE FOIL PACKET DINNERS
24. CAMPFIRE PAELLA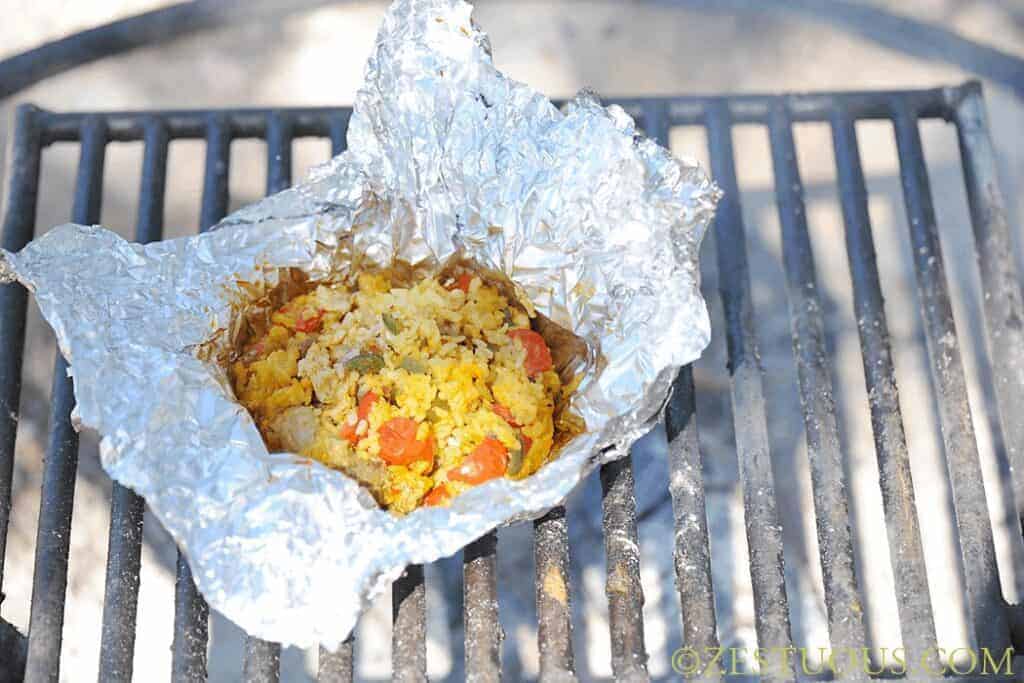 Ever since we visited Spain I've been addicted to paella. In the past, we've prepared our paella in our dutch oven but these individually wrapped packets give the paella a bit of campfire love.
25. SAUSAGE GREEN BEAN AND POTATO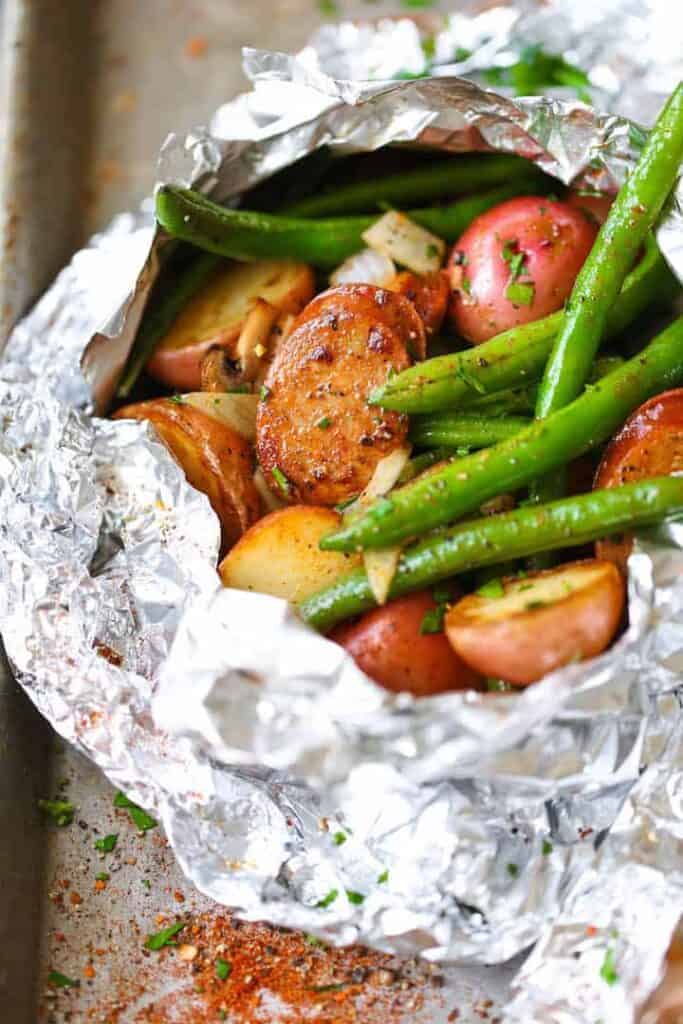 I love grilled sausage over a campfire and adding in some fresh green beans and potatoes into a foil pack makes this a super easy meal.
DESSERT FOIL PACKET IDEAS
26. APPLE CRISP FOIL PACKETS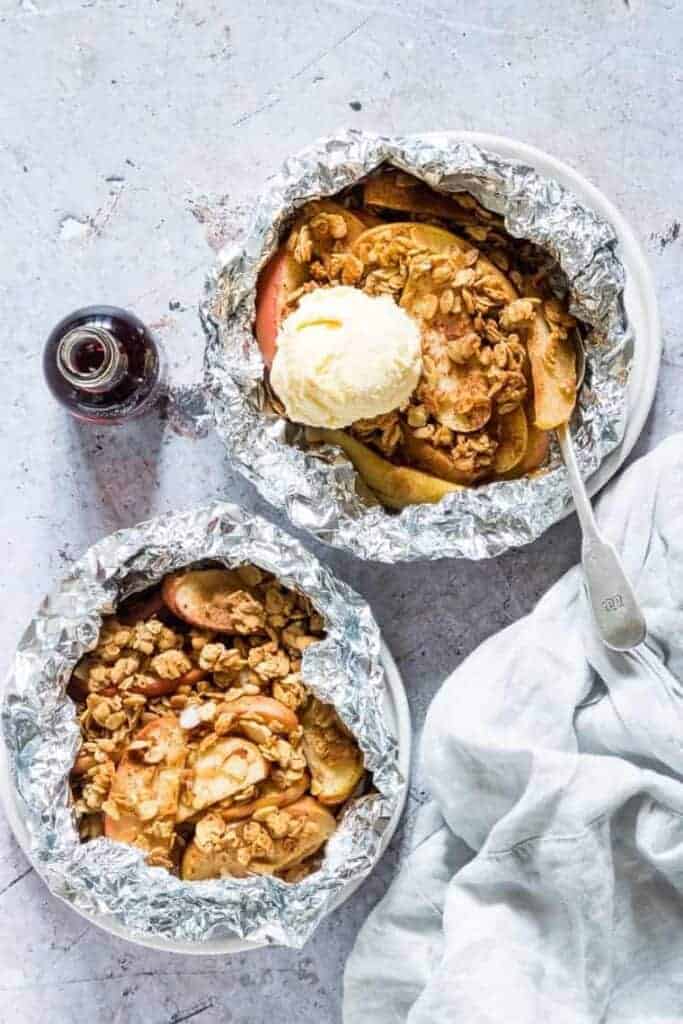 These apple crisp packets over the fire are jam-packed with basic, everyday ingredients that, when combined, result in the most delicious apple crisp you've ever tasted. These cozy vegan dessert apple crisp packs are hearty, sweet, fragrant, and irresistible.
27. CAMP FIRE BANANA S'MORES
In my opinion every campfire or camping adventure needs to include some kind of s'mores. S'mores are the international treat for all campfire enthusiasts young and old.
FINAL THOUGHTS ON THESE EASY CAMPING MEALS
Try making a few of these meals on your next road trip or camping trip. You'll be amazed at just how easy they are. And forget about doing the dishes. Cleanup with these meals is a breeze.
FAQ ABOUT FOIL PACKET COOKING
Can you prep foil packets ahead of time?
You absolutely can, At the top of our recipes you'll find some pre-prepped foil packets.
Do you flip foil packets?
Most people recommend flipping the foil packets every 10 minutes