When it comes to freelancing, many people think that all you need is a computer and an internet connection. While this may be true for some types of freelance work, there are other high-paying skills that you can learn to make even more money.
We're going to be sharing with you the most profitable skills to learn in freelancing. So whether you are just starting out or have been freelancing for a while, read on to find out what skill set can help you make the most money.
Do Large Companies Hire Freelancers?
You bet they do! Did you know that Google's workforce has more freelancers than regular employees?
Over 75% of workers in the design industry are freelancers, and 48% of Fortune 500 companies hire freelancers for different jobs.
These statistics are just the tip of the iceberg because the freelance market is growing by leaps and bounds.
Hiring Freelancers Abroad Is More Popular Than Ever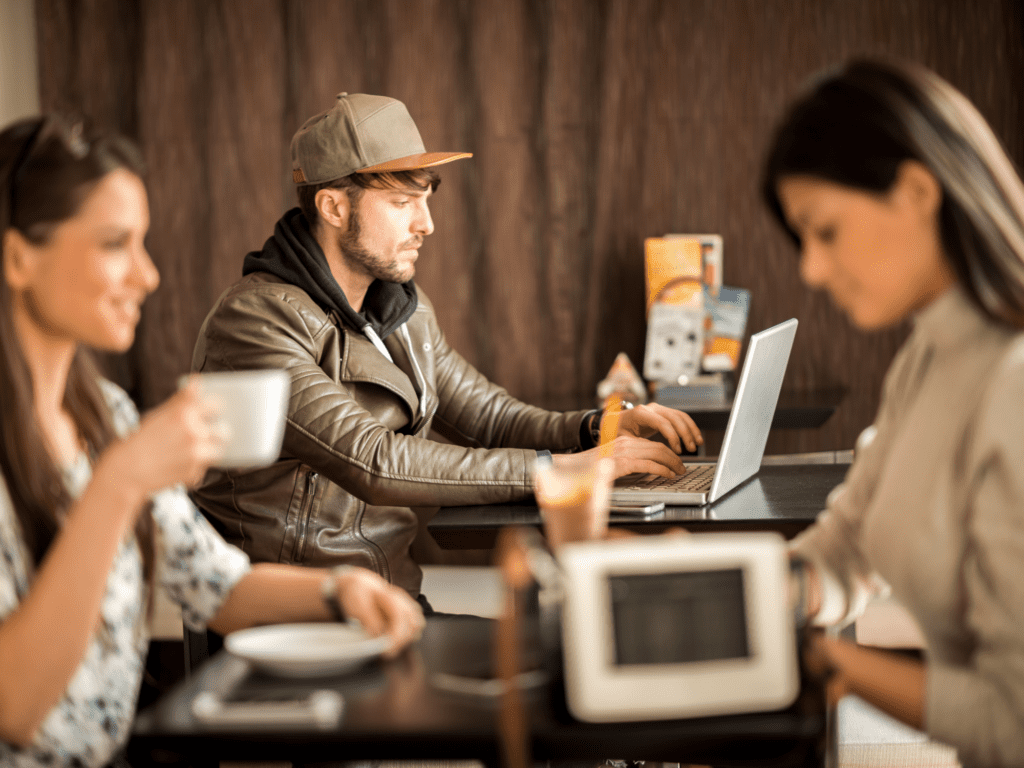 Countries with lesser domestic work opportunities (i.e., Pakistan, Bangladesh, Philippines, and Nepal) are new big players in the freelance market.
And the best part is many digital nomads are now venturing into this arena as it offers an opportunity to live and work from anywhere in the world.
Companies are ditching the conventional workforce models and investing in sustainable freelance networks that help them if and when required.
Can You Make Enough Money As A Freelancer?
According to a recent study, 31% of freelancers make more than $75,000 per year.
From all this talk of numbers, it's evident that the way we work is changing – with technology becoming more accessible, in-demand freelance skills are the new black.
If you want to earn good bucks working from anywhere in the world, exploring high paying skills in freelancing should be your first step. That's
why today, we'll explore the most high paying skills in freelancing and explore their potential in 2022. So, stick around to learn about the hottest skills in freelancing!
The Freedom You'll Experience as a Freelancer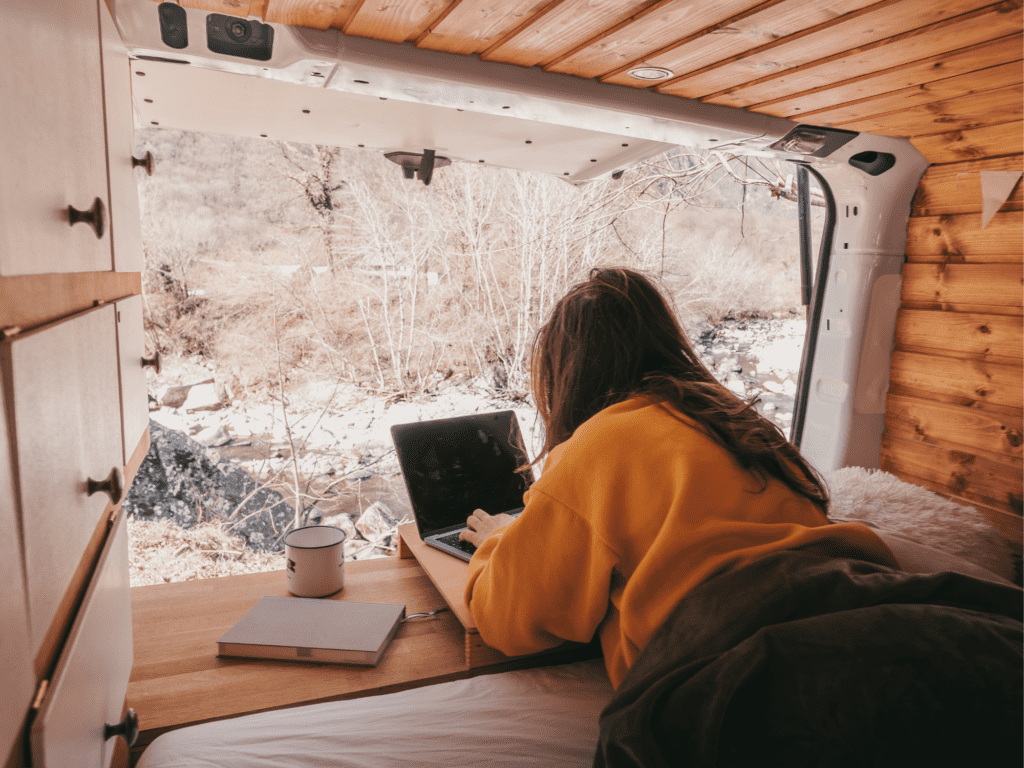 Once you master freelance skills that pay well, you have the freedom to choose your projects and set your hours. You can work from anywhere and don't have to punch a clock or answer to a boss if you're a pro at in-demand freelance skills.
Instead, you're in control of your career and can take advantage of opportunities as they come up without having to ask for permission.
If you're feeling creative, you can switch up your working hours, take on a new challenge, and earn a little extra from your usual. Likewise, when you need a break, take some time off without worrying about taking unpaid leave, and come back with a fresh mind.
And that's just the beginning. You can build a successful and rewarding career that fits your lifestyle with freelancing.
But remember that all these rewards will only pan out if you're great at one of the most high paying freelance jobs. Also, reliable clients and a superb portfolio are your two tools to thrive in the gig economy.
Looking For Additional Information To Help You Work From The Road?
Top High Paying Freelance Skills
Now, enough of the big talk and stats; it's time to explore the most high paying skills in freelancing. Whether you want to make a career switch or expand your skill set to bank extra bucks, here are the most high paying freelance jobs:
1. Social Video Marketing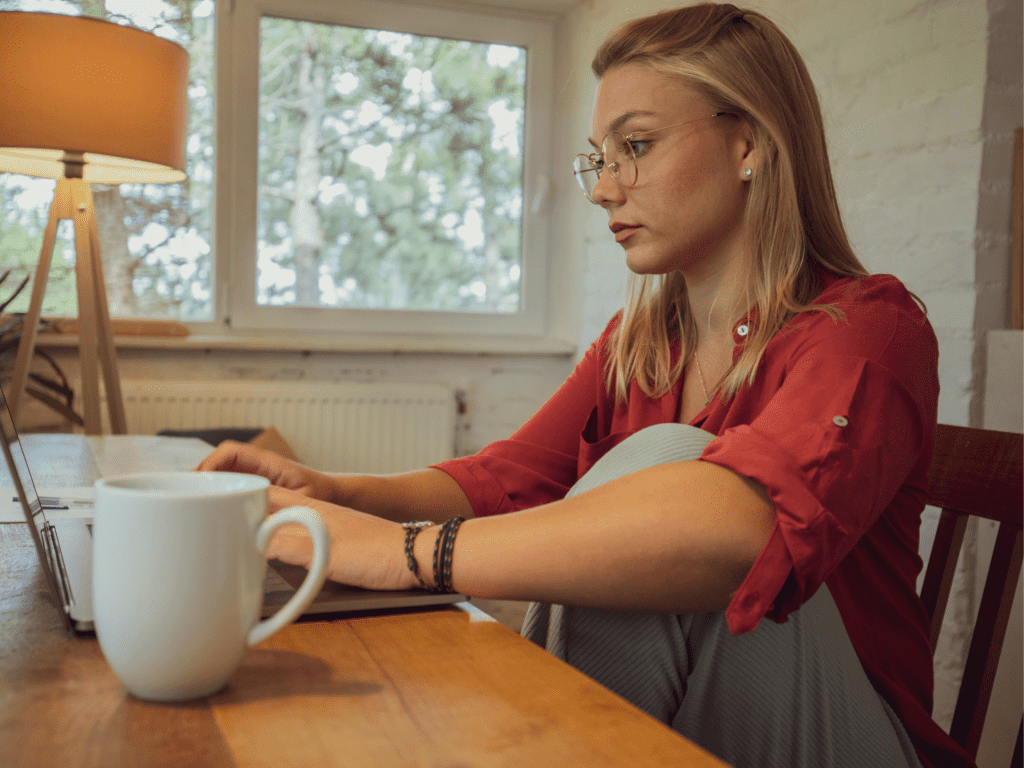 Sounds like a new term, no? Kind of, yes, but social video marketing is as old as the existence of motion pictures. Ho
wever, it wasn't long ago when the popularity of video content exploded, and every business felt the need for these catchy bits of content.
This is the era of short-form, catchy, and informative content; if you can master this art, your future is bright.
As a freelance social video marketer, you'll have the opportunity to create engaging content that resonates with millions of people.
With platforms like TikTok, Facebook Reels, and Instagram Videos on the ruse, you can reach a massive audience and build a following of devoted fans.
If you're creative and passionate about marketing, then this is the perfect freelancing skill for you.
There's never been a better time to get started in social video marketing than now because this field doesn't have much competition as of now.
Sure, these platforms have billions of users, but they aren't working for brands. If you get the hang of video marketing and create content for brands, you'll see how rewarding it is.
What Is The Earning Potential Of A Video Marketer?
Exciting, creative, and with an earning potential that is only limited by your ability to market your services, freelance video marketing is a great way to make money while doing what you love. With
the right mix of talent, hard work, and marketing savvy, it is possible to earn a good living as a freelance video marketer.
While there is no one-size-fits-all answer to this question, many freelance video marketers make $150 an hour from this skill. In addition, those who have large loyal client bases can work on a retainer basis, averaging $2000-$2500 per month.
2. Programming & Software Development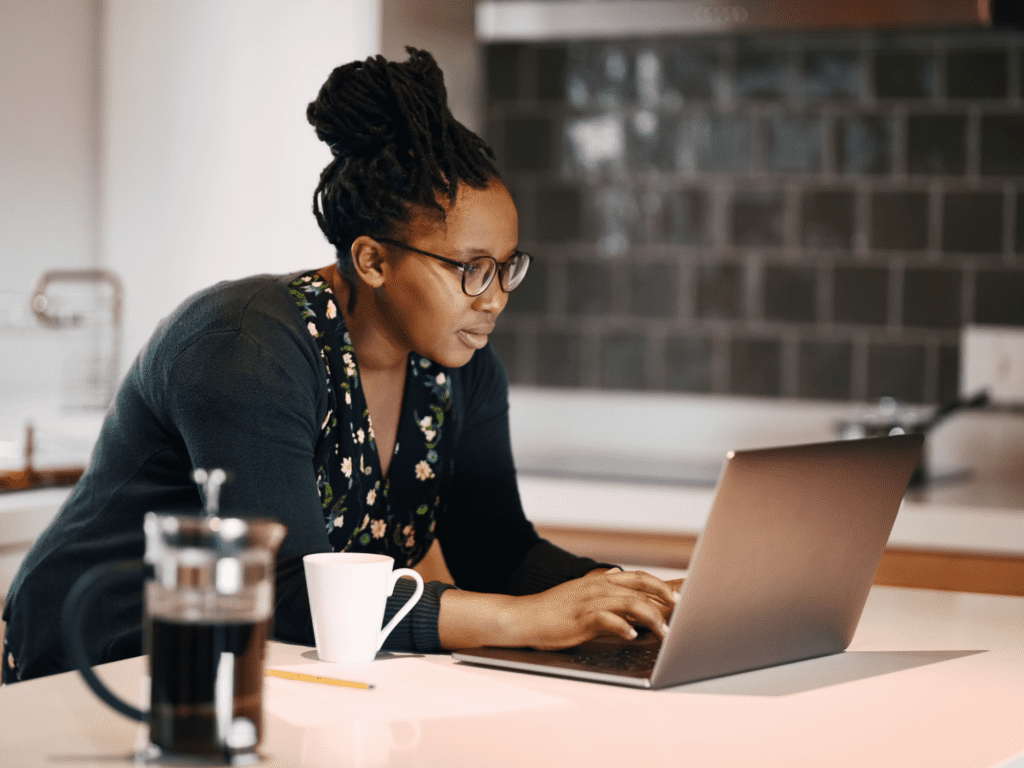 In today's economy, more and more people are turning to freelancing to make a living.
And of all the freelance skills out there, programming and software development are some of the most in-demand – and highest paying.
If you want to make serious money as a freelancer, focus on programming and software development for new businesses and startups.
These skills are not very common, and if you're in the computer field for a while, you already have a leg up on the competition.
When you master coding, you can find work developing apps, websites, and other software products on freelance platforms.
And since there's always a need for new and innovative software, you'll never have to worry about finding work as a programmer.
What Is The Earning Potential Of A Programmer And Developer?
According to recent studies, the average hourly rate for programming and software development is $100 – nearly double the average rate for other freelance skills.
What's more, the demand for these skills is only expected to grow in the coming years, with us entering a new phase of internet advancement.
3. UI & UX Design
User interface (UI) and user experience (UX) design are critical components of any modern software application or website.
As the world becomes increasingly digital, businesses are under pressure to create applications and websites that are not only user-friendly but also visually appealing.
UI and UX designers work together to create interfaces that are easy to use and visually appealing.
In recent years, there has been a growing recognition of the importance of good UI and UX design, and demand for designers with these skills is already rising.
It seems every other person is a web designer these days because of the number of platforms we come across.
But the truth is, actual UI & UX designing goes way beyond editing a design template. You either need a degree in a computer-related field, or some advanced-level courses will help you hone this craft.
Once you're capable enough to work at the backend of big websites and apps, you'll find high paying freelance jobs of all scales.
How Much Can You Make As a UI & UX Designer?
As a freelance UI & UX designer, you can expect to earn a competitive hourly rate of $200.
In addition, many designers charge a project fee for their work, usually between $2000-3000. This fee is based on the scope of the project and the designer's experience.
As with any freelancing career, your earnings as a UI & UX designer will depend on your skills and experience. However, if you can land high-paying clients, you could earn a six-figure salary from this one lucrative skill.
4. Copywriting
In a nutshell, copywriting is about creating persuasive, interesting text that can sell products or services.
While it may sound like a relatively simple task, copywriting is quite complex and takes a lot of practice to master.
No matter what industry you're in, there will always be businesses that need help selling their products or services.
What's more, copywriting is relatively easy to learn – while it takes practice to become a master copywriter, the basics can be picked up relatively quickly.
And the best part, copywriting is extremely rewarding – not only does it pay well, but it also offers a great sense of satisfaction from helping businesses achieve their sales goals.
Top-rated copywriters on UpWork, Fiverr, and other freelance platforms easily cross 6-figure salaries through their mega clients.
Now, this isn't to say that only English typing will make you $3K and higher every month. Your initial copywriting days will likely be low-paying and struggling.
But once you become a known name in this field, you'll see copywriting clients popping up from all business sectors.
What Can you Make as a Freelance Copywriter?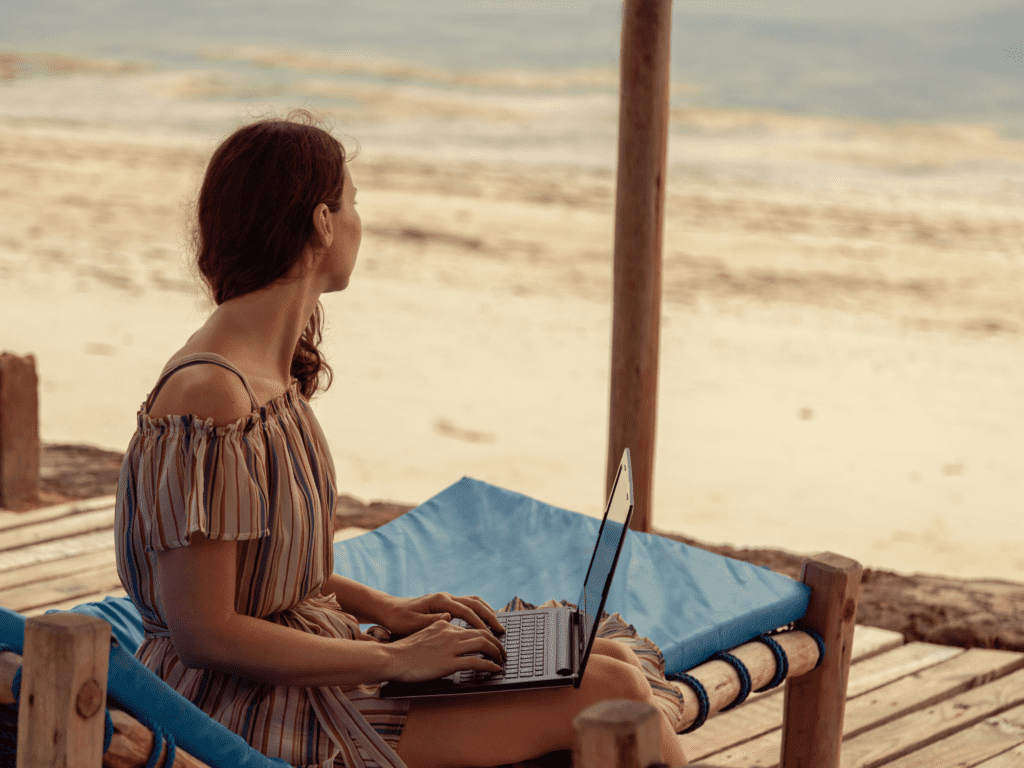 A freelance copywriter can make a relatively good wage. The average hourly rate for a freelance copywriter is $27.50 per hour, and the average monthly income is $4,200.
However, these numbers can vary significantly depending on the individual's skills and experience.
A highly experienced and in-demand copywriter can easily command an hourly rate of $50-$100, and some may even be able to negotiate a monthly retainer fee of $5,000 or more.
On the other hand, a beginner copywriter may only be able to find work at a much lower rate, such as $15-$20 per hour.
5. SEO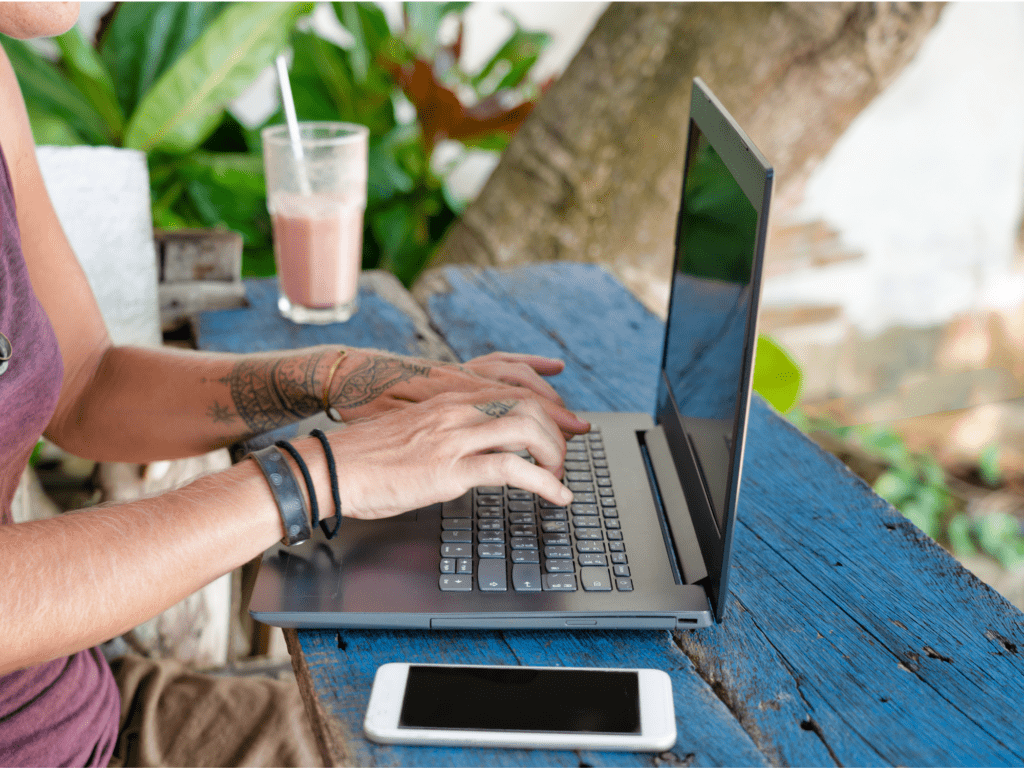 Search engine optimization (SEO) is a constantly evolving field that offers plenty of work opportunities and one of the best freelance skills that pay well.
Here's why: As more businesses move online, they must ensure their website is visible to potential customers.
That's where SEO comes in. By optimizing website content for search engines, freelancers can help businesses attract more visitors and boost their bottom line.
Optimizing website content for specific keywords and phrases enables businesses to attract more organic traffic from people searching for what they offer.
While SEO requires technical know-how, it is also a highly strategic process that requires an understanding of how search engines work and what people are searching for.
As a result, businesses are willing to pay handsomely for freelance SEO experts who can help them achieve their visibility goals.
In 2022 and beyond, SEO will continue to be one of the most in-demand and best-paying freelance skills.
How Much Can You Earn as a Freelance SEO Specialist?
The amount you can earn as a freelance SEO specialist will depend on your experience level, the complexity of the projects you take on, and the clients you work with.
However, the average hourly rate for SEO specialists is around $100 in 2022. If you work 40 hours per week, you could earn approximately $4,000 monthly.
Of course, these figures are just estimates, and your actual earnings will depend on the factors mentioned above.
Nevertheless, if you're looking to make a decent income as a freelance SEO specialist in 2022, these figures should give you an idea of what to expect.
6. PR Management for Brands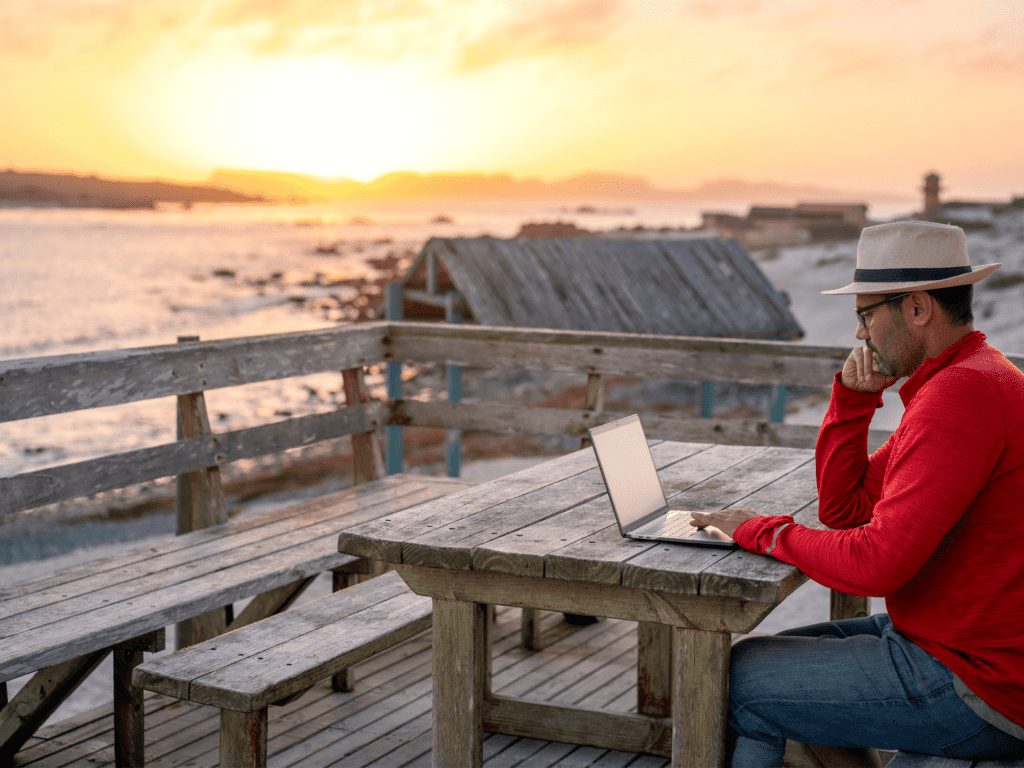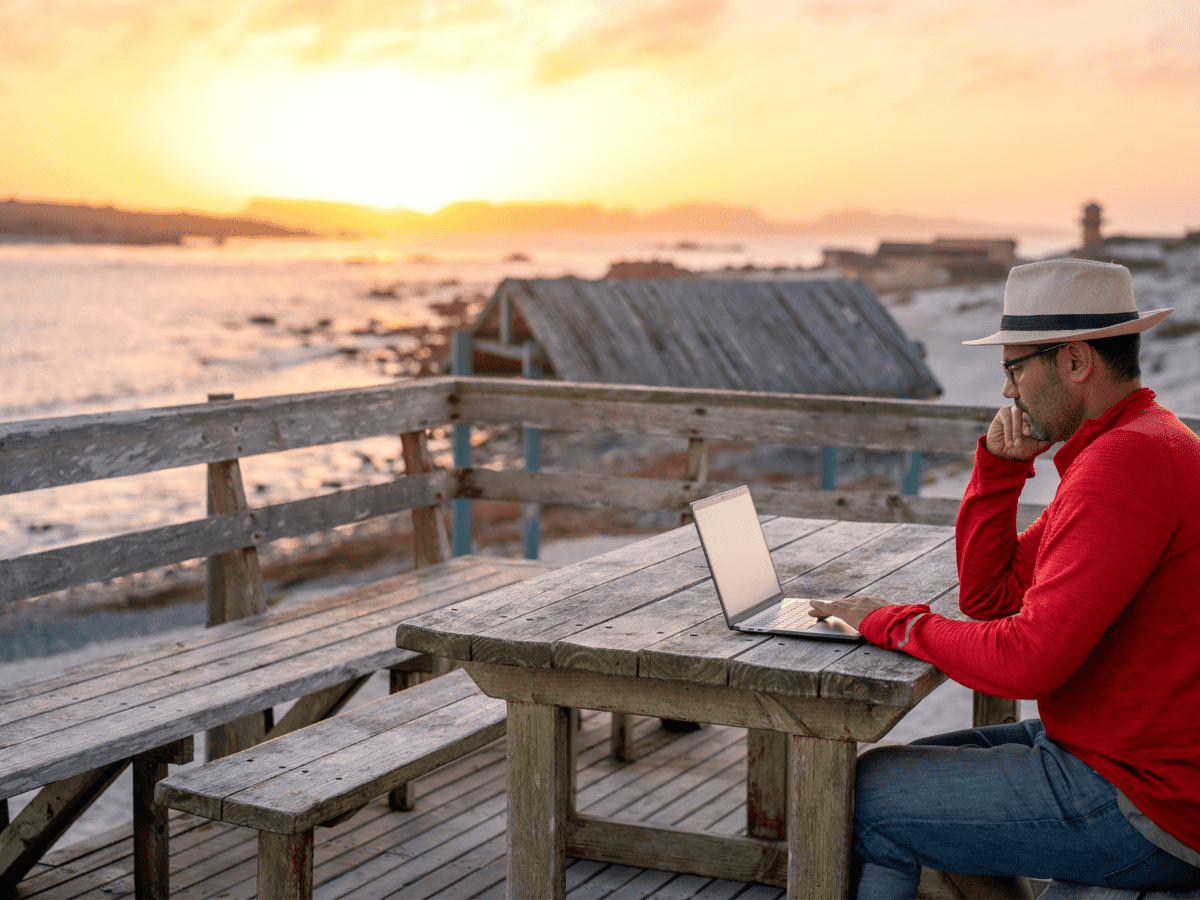 Public relations is all about managing a brand's reputation. In the digital age, that means creating and maintaining a positive online presence.
It's a complex and ever-changing field, which is why brands are always in need of skilled PR professionals.
If you're thinking of becoming a freelance PR manager, here are a few things you need to know:
First and foremost, you need to be an expert at social media and know how to build a following, create engaging content, and monitor online conversations.
You should also be able to identify and manage crises, which requires strong communication and problem-solving skills.
Additionally, you should be well-connected and have a good understanding of the media landscape. If you can provide all this for your clients, you're already in the race for freelance skills that pay well.
What are the Earning Prospects for a Freelance PR Manager?
As a freelance PR manager, you can expect to earn a competitive hourly rate working for brands in 2022.
The average hourly rate for a freelance PR manager is $50, but rates can vary depending on experience and location.
Monthly earnings will depend on the number of hours worked, but the average monthly salary for a freelance PR manager is $5,000.
With experience, you can expect to earn a higher hourly rate and bring in more clients, which will lead to increased monthly earnings.
Rounding Up The Most Profitable Freelancing Skills To Learn
It's clear that freelance work is here to stay. And with businesses increasingly looking to save money, there's never been a better time to develop your freelance skills.
If you want to make good money as a freelancer in 2022, you must learn high paying skills in freelancing.
Copywriting is always in demand, so if you can learn to craft compelling copy, you'll be sure to find work. With the rise of social media, businesses are also increasingly seeking help with their content marketing.
So if you're good at creating engaging content, you'll be in high demand.
Social video marketing is another skill that's becoming increasingly important for businesses of all kinds.
If you can help brands create compelling and viral content, your freelance career will grow at the speed of a lightning bolt in 2022.
Likewise, SEO and PR are two evergreen freelance skills in the digital era. If you can help clients earn great search engine presence and more connections, nothing can stop you from growing.
If you're new to freelancing, it can be tough to know where to invest your time and energy.
Many courses and programs out there promise to deliver the secrets of success, but it's hard to tell which ones are worth your time.
If you want to make a real splash in the freelancing world in 2022, invest your energies in courses that will deliver value – not ones that will rip you off.
Look for programs with positive reviews from past students, and make sure they offer a money-back guarantee in case you're not satisfied. With the right course, you can set yourself up for freelancing success in 2022 and beyond.