Are you an avid traveler seeking a unique and affordable way to explore new destinations? How to become a house sitter might be just the tool you need to take your travel and life experiences to the next level.
This increasingly popular travel trend allows responsible individuals or couples to stay in a homeowner's property while they're away, providing them peace of mind and security.
In return, house sitters enjoy free accommodation, offering a cost-effective and immersive travel experience.
From short-term stays to extended vacations, house sitting opens the door to countless opportunities, allowing you to discover new cultures and communities while saving on accommodation expenses.
Embrace the house sitting lifestyle and unlock a world of travel possibilities!
What is house sitting?
House sitting is a mutually beneficial arrangement between homeowners and responsible travelers, who temporarily reside in and care for the property while the homeowner is away.
This unique concept enables homeowners to have their home, pets, and belongings looked after in their absence, providing them with peace of mind and security.
For house sitters, the perks include free accommodation in exchange for their services, allowing them to explore new destinations and experience diverse cultures without the added cost of lodging.
House sitting assignments can vary in duration, from a few days to several months, and typically involve tasks such as maintaining the home, caring for pets, and ensuring the property remains safe and secure.
By taking advantage of house sitting, travelers can unlock a world of exciting and affordable travel experiences.
Benefits of Being a Housesitter
Being a house sitter offers numerous benefits, particularly for travel enthusiasts. One of the main advantages is the opportunity to enjoy free accommodation in exchange for taking care of the property, significantly reducing travel expenses.
House sitting also allows for an immersive experience, enabling house sitters to live like locals and discover hidden gems in the community.
The chance to care for pets often adds another layer of enjoyment for animal lovers, providing companionship and the satisfaction of helping homeowners in need.
Additionally, house sitting fosters a sense of adventure, as it opens doors to a wide range of destinations and unique living situations, making it an appealing option for those seeking to explore the world in a cost-effective and authentic way.
1. Affordable Accommodation
One of the most significant benefits of house sitting is the access to free accommodation.
By staying in a homeowner's property, house sitters can substantially reduce their lodging expenses, making travel more affordable and enabling them to explore destinations for extended periods.
2. Discovering Local Neighborhoods and Communities
House sitting provides an authentic and immersive experience, allowing house sitters to truly live like locals.
This unique opportunity enables them to explore neighborhoods, interact with local residents, and discover hidden gems that typical tourists might miss.
3. Save Money on Travel Costs
With free accommodation comes the potential for considerable savings on overall travel costs.
House sitters can allocate the money saved on lodging to other aspects of their trip, such as dining out, attractions, or engaging in more activities at their chosen destination.
4. Travel Slow With a Relaxing Lifestyle
House sitting often offers a more tranquil nomadic lifestyle and comfortable environment compared to busy hotels or hostels.
Staying in a private home allows house sitters to enjoy a more relaxed pace of life, providing a peaceful retreat after a long day of exploration.
5. Embracing Unique Living Experiences
House sitting can expose individuals to various living situations and lifestyles, from urban apartments to secluded countryside homes.
This unique opportunity allows house sitters to gain new perspectives, adapt to different environments, and broaden their horizons, enriching their overall travel experience.
How To Become A House Sitter
Embarking on a house sitting journey offers a unique way to travel and experience new places. But how do you land that perfect house sitting job?
With some strategic planning and effective networking, you can secure opportunities that cater to your preferences and skills.
Here are some essential steps to successfully break into the world of house sitting and kick-start your adventures.
1. Research Popular Housesitting Websites
Begin by exploring various housesitting platforms to familiarize yourself with the options available. Websites like TrustedHousesitters, HouseCarers, and MindMyHouse offer extensive listings and resources to connect homeowners with potential house sitters.
These platforms cater to different regions, so take the time to identify the ones that best suit your travel preferences.
2. Build A Great House Sitting Profile
Once you've identified the most suitable websites, create a detailed and compelling profile that showcases your skills, experience, and reliability.
Include information about your background, house sitting experience (if any), and personal interests. Don't forget to provide a clear, friendly profile picture that exudes trustworthiness.
3. Post a House Sitting Ad
The benefits of using a house sitting company like Trusted Housesitters are the built in safety components like background checks and insurance.
But if you'd prefer to go on your own you can post your own ad in something like Craigslist or social media groups.
Craft a well-written ad that describes your availability, preferred locations, and the services you offer as a house sitter. Ensure that your ad is engaging and highlights your unique qualities, increasing the likelihood of catching a homeowner's attention.
4. Find Housesitting Jobs Through Social Media
Social media platforms such as Facebook, Instagram, and Twitter can serve as valuable tools for finding house sitting opportunities.
Join relevant groups, follow relevant pages, and engage with the online house sitting community to increase your visibility and chances of securing a job.
6. Check Classifieds For House Sitting Jobs
Classifieds websites like Craigslist and Gumtree occasionally feature house sitting job listings. Regularly browse these websites to stay informed about potential opportunities in your preferred locations.
8. Use Facebook Classifieds To Find or Post House Sitting Jobs
Facebook often has classified pages for specific cities and towns were people can post location specific information. These can be a gold mine as you can specifically target a particular location.
Take time to get to know the area so that when you pitch your house sitting ad you can mention particular facts about the area.
Tips for a Successful House Sitting Job
1. Research Your House Sit Location
Make sure the location fits your wants and expectations. Are you looking for a busy downtown house sit or a quiet spot in the country?
Is it close to the things you want to see and do in the area. Is there easy transportation to get you around like Uber or public transportation.
Some house sits will even include use of a car!
2. Understand Your House Sit Responsibilities
If you're going to be taking care of animals make sure you understand the needs of the animals and make sure you're up for the challenge.
The host may request you take long walks with their animals so make sure you can handle their wild 70 pound puppy.
3. Write An Honest Profile
Be honest with your profile description and list any limitations you might have.
For example, if you don't like snakes or spiders it's best to mention that so hosts looking for that won't reach out to you.
Or perhaps you have physical limitations and would prefer caring for small animals.
4. Find a Suitable Homeowner
A successful housesit relies on developing a mutually beneficial relationship between the host and the housesitter.
After all, they are trusting you with their home, belongings, and their loved pets.
At the same time, the location and responsibilities should align with your wants and needs so that you can benefit from the house sit as well.
5. Communicate Effectively With Your Host
I can't emphasize how important communication is for a successful house sit. As described above communication is crucial in determining if the house sit is a good fit for both parties.
Good communication should not stop once the house sit starts. Homeowners appreciate good communication.
Consider sending pictures of you walking their dog or caring for their animals. Hosts love this!
If you notice something that doesn't look right, whether it has something to do with the house or their pets, make mention of it early so that it doesn't become a larger problem.
Programs like Trusted Housesitters even offer veterinary services as part of their plans so you can rest assured you'll have resources immediately available should you need them.
6. Consider the Costs of Housesitting
In addition to the annual fees for house sitting platforms like Trusted Housesitter, there will be additional expenses.
Consider your transportation needs. How close is the house to a grocery store? Will you need a rental car or Uber to get you around, both of which can add considerable expenses.
7. Choose a Good House Sitting Platform
Selecting the right house sitting platform is crucial for both homeowners and house sitters, as it sets the foundation for a successful and enjoyable experience.
A good platform ensures a safe and reliable environment for both parties, offering a variety of opportunities, user-friendly features, and a strong community.
By choosing a reputable platform, you'll have access to a wider pool of options, receive better support and resources, and ultimately increase your chances of finding the perfect house sitting match.
So, take the time to research and invest in a platform that aligns with your needs, preferences, and goals, to make the most of your house sitting adventures.
Popular House Sitting Websites
Best Overall and What We Use
---
Largest database of homes from all over the world
3 different plans to choose from
Background checks included
Best insurance and protection
#2 MindMyHouse
Most Affordable
---
Limited features
No safety or background checks
Smaller database
#3 Nomador
Good International Coverage
---
3 plans to choose from
No insurance coverage
Limited safety – No background checks
Tips For Making Your House Sitting Profile Stand Out
1. Show Authentic Love for Animals
The majority of house sits revolve around caring for their beloved animals. So naturally they want people who genuinely love animals.
Show pictures of yourself interacting with animals. If you have pets briefly talk about them and show how important they are to you.
2. Consider a Pet First Aid Course
Taking a pet first aid course really shows that you're taking the house sitting job seriously which provides a great deal of comfort to the host.
3. Background Checks
If the the platform you're using doesn't include background checks, consider getting one done on yourself that you can provide to the host. Afterall, they are trusting you with just about everything they have.
4. House Sitting References
Get your references all dialed in. Hosts will like to see references from past or current employers and previous house sits.
Have your references if applicable mention their pets and how well you cared for them.
Have them use words like cleanliness, safe, communication, and trust to convey these important aspects to the host.
Meeting Your Host For The First Time
Now that you've been accepted by the host for your house sitting job it's important to realize your work isn't done yet. This is where good communication is so important.
Before that actual meeting consider getting a home care checklist and pet care checklist. This helps to solidify the expectations so there are no surprises on your first day.
During the first meeting with your host and their pets is the time for you to be a good listener and ask appropriate clarifying questions. Come prepared with questions for your host.
For example,
"Who is your preferred veterinarian and have they been notified that I will be caring for your pets?
In case of emergency and you are not available, is there someone else I should contact?
Questions like these communicate to the host that you are a professional and trust-worthy house sitter.
Come prepared with pen and paper so you can efficiently gather all the information that you need from your host.
Our Experience Becoming a Trusted Houssitter
For our nomadic lifestyle house sitting has been an absolute game changer. House sitting falls right inline with our travel slow philosophy and our itch for immersive experiences.
The process has been easy to get set up and the volume of opportunities world-wide is amazing. The modest annual fees for these programs is an absolute bargain.
Most important are the relationships that you develop with your hosts who are often travel enthusiasts just like yourself. It feels great to put the host's mind at ease knowing that their home, belongings, and pets are safe and well cared for.
While we choose Trusted Housesitters as our platform there are many reputable options out there to suit the different needs of hosts and house sitters.
If you're an avid traveler seeking a unique and affordable way to explore new destinations, this might just be the ticket you've been looking for.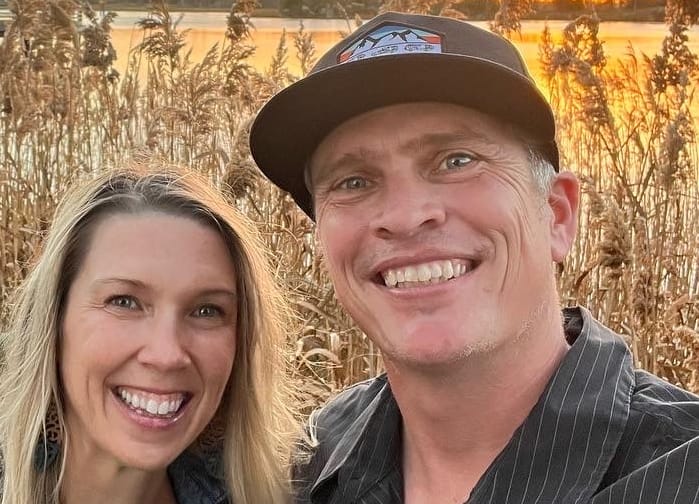 Hello! My name is August, and I'm a devoted traveler and travel blogger living full-time on the road. I made the decision to leave my 9-to-5 job and pursue a nomadic lifestyle, and it's been an incredible journey. My passion for experiencing new cultures is what drives me, and I aim to motivate others to embark on their own adventures through my stories, photos, and advice. When I'm not discovering the wonders of the world, I indulge in skiing, mountain biking, and savoring the unique flavors of different places.
What is housesitting?
House sitting is an arrangement where an individual, known as the house sitter, takes care of someone else's home and often their pets while the homeowner is away. This mutually beneficial arrangement provides the homeowner with peace of mind that their property is being looked after, while the house sitter enjoys the opportunity to live rent-free in a new location, allowing them to experience a different lifestyle and explore new communities.
How do I become a housesitter?
The easiest way to become a house sitter is to use a platform such as Trusted Housesitters where you can search for and connect with house sitting opportunities.
What website can I use to find house sitting jobs?
Trusted Housesitters is a popular choice which allows you to browse house sitting jobs for free to see what is available in your particular area.
What qualifications do I need to become a housesitter?
To become a successful house sitter specific qualifications can vary based on the house sitting platform used. Homeowners often seek individuals who are responsible, trustworthy, reliable, and with good references. Some platforms require background checks. Prior experience in house sitting, pet care, or property maintenance can be advantageous, as it demonstrates your ability to handle the needs of the homeowner.
What type of house sitting assignments are available?
House sitting assignments can vary greatly in terms of duration, location, and responsibilities. The majority of house sits will involve caring for a pet, watering plants, and maintaining the yard.