Have you ever wondered why you see SO MANY South Dakota plates on Rv's? When we first started our nomadic lifestyle this was definitely a question of ours.
The short answer is that South Dakota has a ton of benefits for full-time travelers and the process to become a SD resident is rather easy and painless.
South Dakota is a popular choice for domicile, particularly among full-time RV'ers and travelers, due to several legal, financial, and logistical advantages.
When we started living full-time on the road we decided we needed to learn more about how to establish residency in South Dakota and why it is so appealing.
Let's have a look at how to claim South Dakota residency and make SD your new address!
What Does Claiming Residency (Domicile) in South Dakota Mean?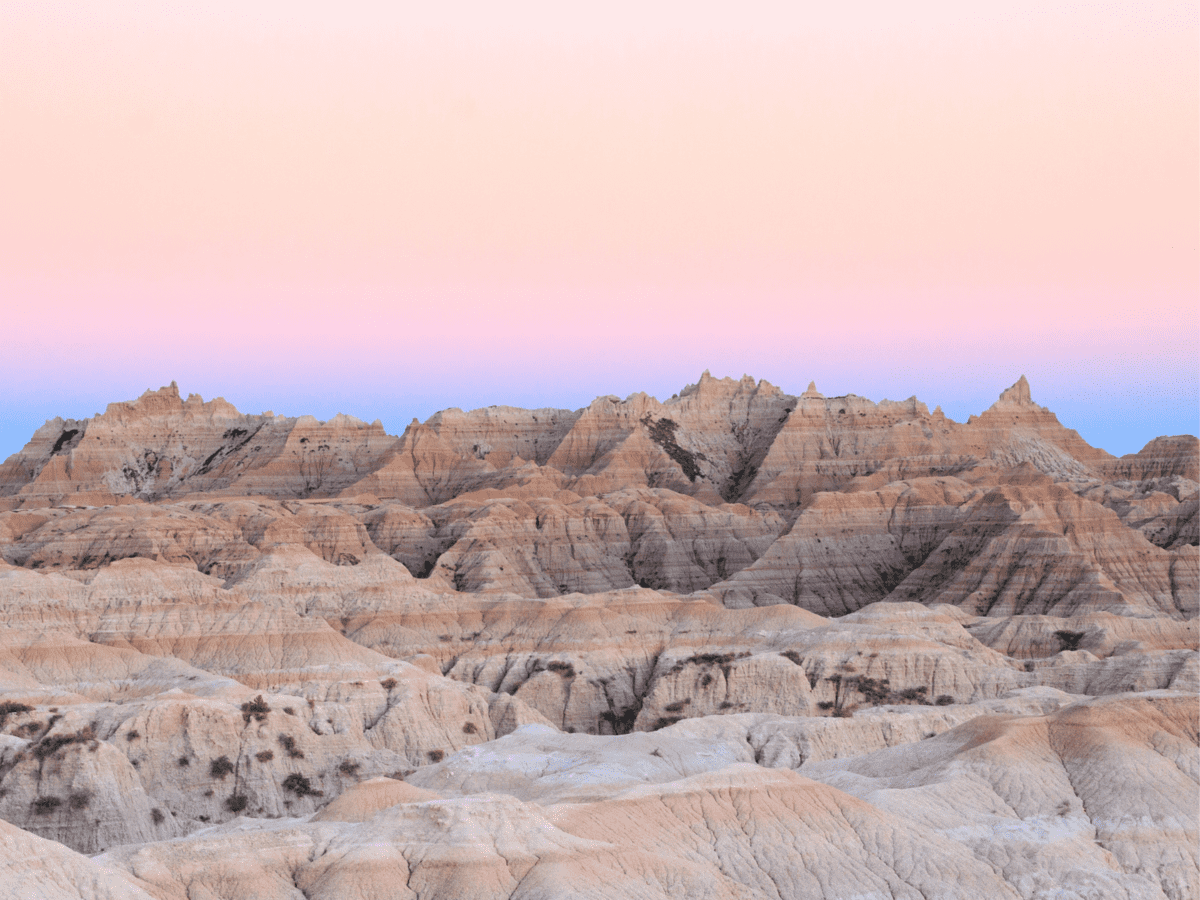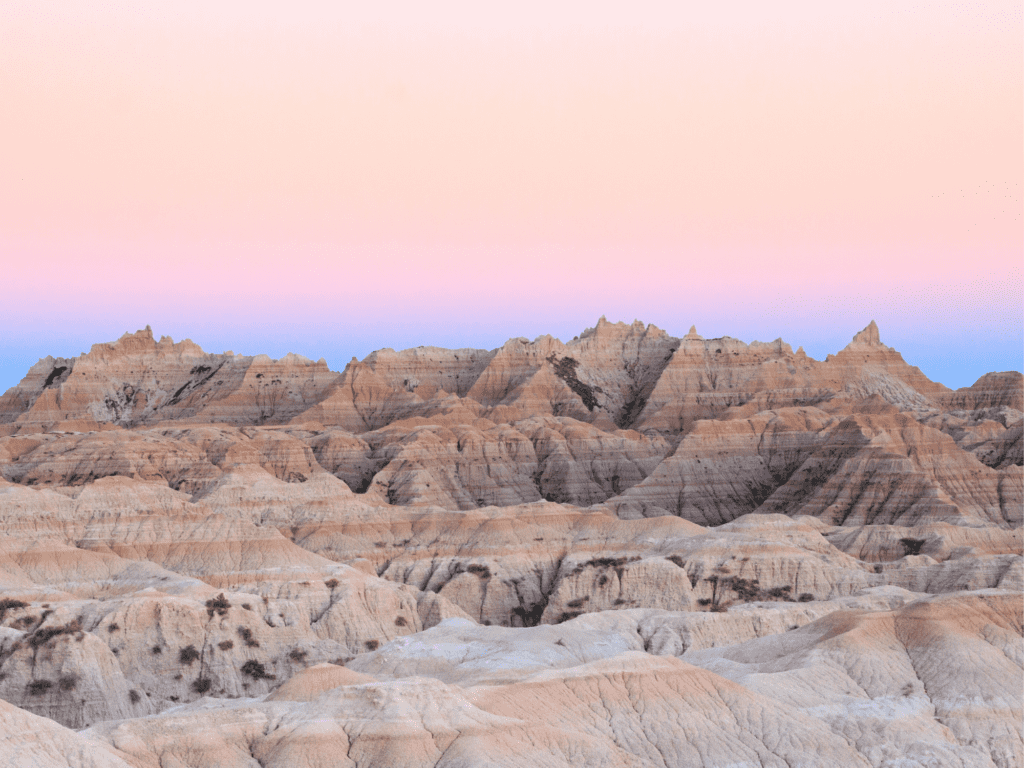 Some people might think that claiming residency in South Dakota is complicated and costly, but it can be as simple as changing your driver's license and getting your vehicle registered at a South Dakota DMV or treasurer's office.
However, know that there's a bit more to it than that. To establish residency, you need to have a physical presence in the state and demonstrate an intent to make it your permanent or vacation home.
This means you'll need to obtain a South Dakota mailing address and prove that you have stayed in the state for more than 24 hours to claim a South Dakotan domicile.
If you're using state health insurance you'll also need to switch to South Dakota health insurance, register your vehicles in the state, and file your taxes as a resident. Establishing residency can take some time and effort, but it's worth it if you want to enjoy the benefits of living in South Dakota.
Pros And Cons of South Dakota Residency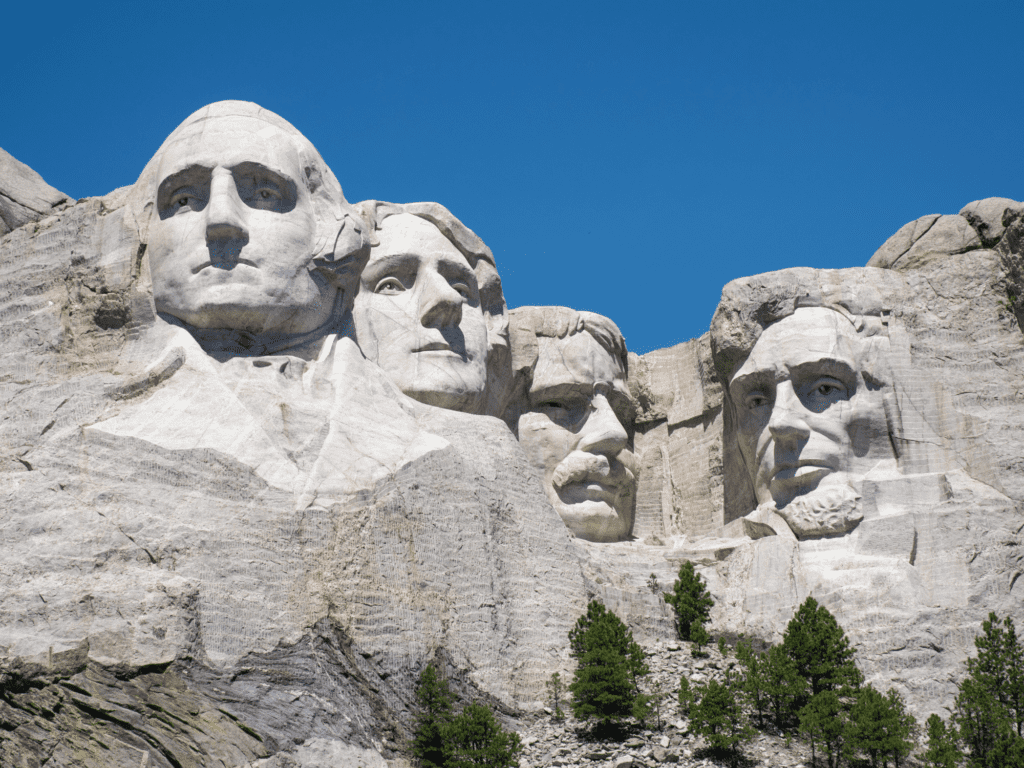 When thinking about the Pros and Cons of South Dakota domicile there are a couple of (VERY SMALL) reasons why you may chose not to. I think the pros of SD residency far outweigh the cons, and we'll dive into those below.
Do you want to live in a place that is affordable, has an amazing quality of life, and is tax-friendly? If you answered yes, then South Dakota may be the perfect state for you. Let's quickly outline some of the top benefits of claiming residency in SD before we explain the process of claiming it!
South Dakota Residency Tax Benefits
No State Income Tax: South Dakota does not impose a state income tax. This means residents aren't required to file a state tax return, which can lead to significant savings for many individuals.
No Inheritance Tax: South Dakota has no inheritance tax, which can be beneficial for estate planning purposes.
Sales Tax: While South Dakota does have a sales tax, it's relatively low compared to other states.
Favorable Vehicle Laws
Low Vehicle Registration Fees: Compared to many other states, South Dakota has reasonably low vehicle registration fees.
No Vehicle Inspection: The state does not require vehicle inspections, which is beneficial for those who are not often physically present in the state.
RV-Friendly: For RV owners, South Dakota's vehicle laws are particularly advantageous.
Easy South Dakota Residency Requirements For Tax Purposes
Establishing residency is straightforward. The state requires minimal presence, and using mail-forwarding services can provide an official address without needing to rent or buy a physical residence.
Asset Protection and Trust Laws
South Dakota has become known as a domestic alternative to offshore trust locations due to its favorable trust laws, providing significant advantages in terms of asset protection, tax savings, and privacy.
Mail Forwarding Services
There are several reputable mail forwarding services in the state catering to RV'ers, nomads, and those without a fixed residence in South Dakota. These services provide a physical address and handle the logistics of sending mail wherever the individual may be.
Friendly Insurance Rates
South Dakota tends to have more favorable vehicle insurance rates compared to many other states.
What Are The Cons Of South Dakota Residency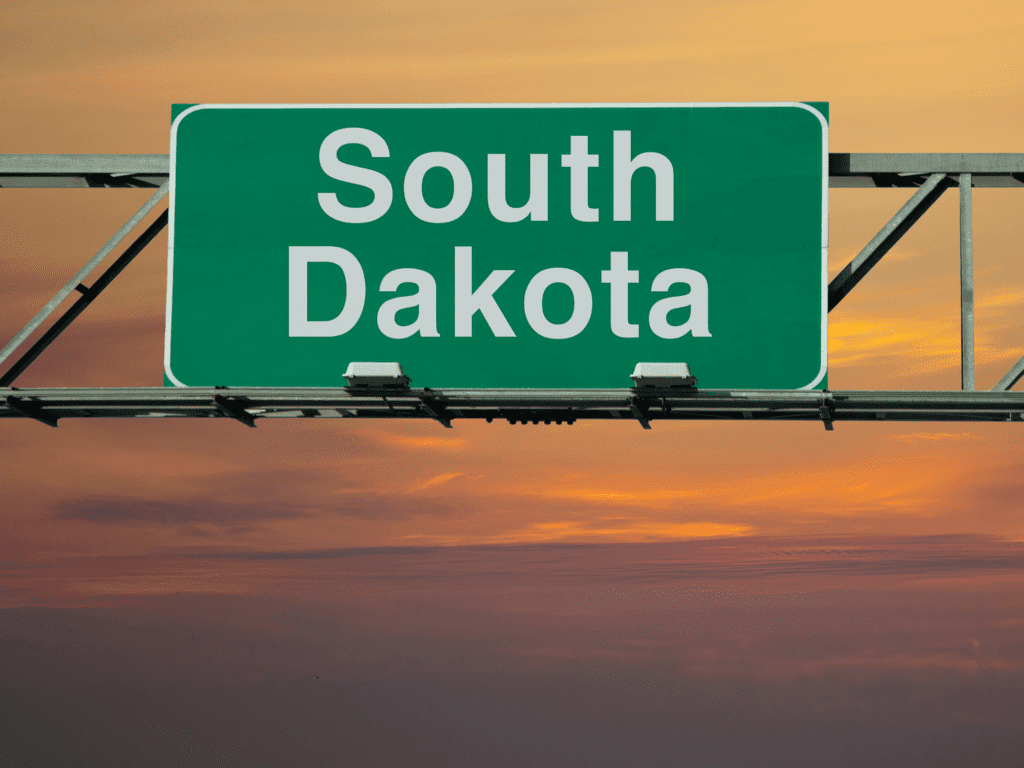 Now that we've covered the good part, it's time for the other side of the picture. Although SD offers multiple residential benefits, here are some drawbacks you might experience as a domiciled citizen of this state:
Your Must Return To South Dakota Every 5 Years
If you're considering claiming residency in South Dakota, you must spend at least 24 hours in the state before becoming a resident. AND, you must return to the state once every five years to renew your license, which is a major drawback for some. You'll need a receipt from a campground, hotel, or Airbnb to prove your stay.
While this isn't the case in some other states, it's something to be aware of before making any decisions about domicile in South Dakota. After all, no one wants to be caught without the proper documentation – so if you're considering South Dakota as your new home, be sure you understand the South Dakota residency requirements and prepared to provide receipts or other proof of your residency.
Limited Healthcare Insurance Options
Though South Dakota has many things going for it as a place to live – including low crime rates and a cost of living that is below average for the United States – it's not always hunky dory. One downside of South Dakota residency is the lack of diversity in healthcare insurance options. In SD, most residents get their health insurance through either the state government or private employers.
This absence of diversity in healthcare choices could be problematic for those with complicated healthcare needs.
The Weather And Location
South Dakota is kind of in the middle of nowhere and depending on where you plan to be traveling this could be long trip that you would need to make every 5 years. For some, looking at Florida or Texas for their domicile needs could be a better choice.
In addition, the weather can be downright brutal in South Dakota. Hot summers and brutally cold winters are not ideal for everyone. But I must say South Dakota has some beautiful parts and even their mountain biking scene has started to pick up which Jill and I have both enjoyed.
How To Claim South Dakota Residency (Including the Mailing Address Forwarding Process)
If you have made up your mind to become a South Dakotan, no sweat because getting a domicile in SD is not rocket science. If you have all documents to prove your residential status and are ready to compile the paperwork, this whole process won't take long, and it won't go heavy on your budget.
Let's now discuss the steps to claiming residency in South Dakota and see how soon you can become this state's official citizen.
1. Get A South Dakota Mailing Address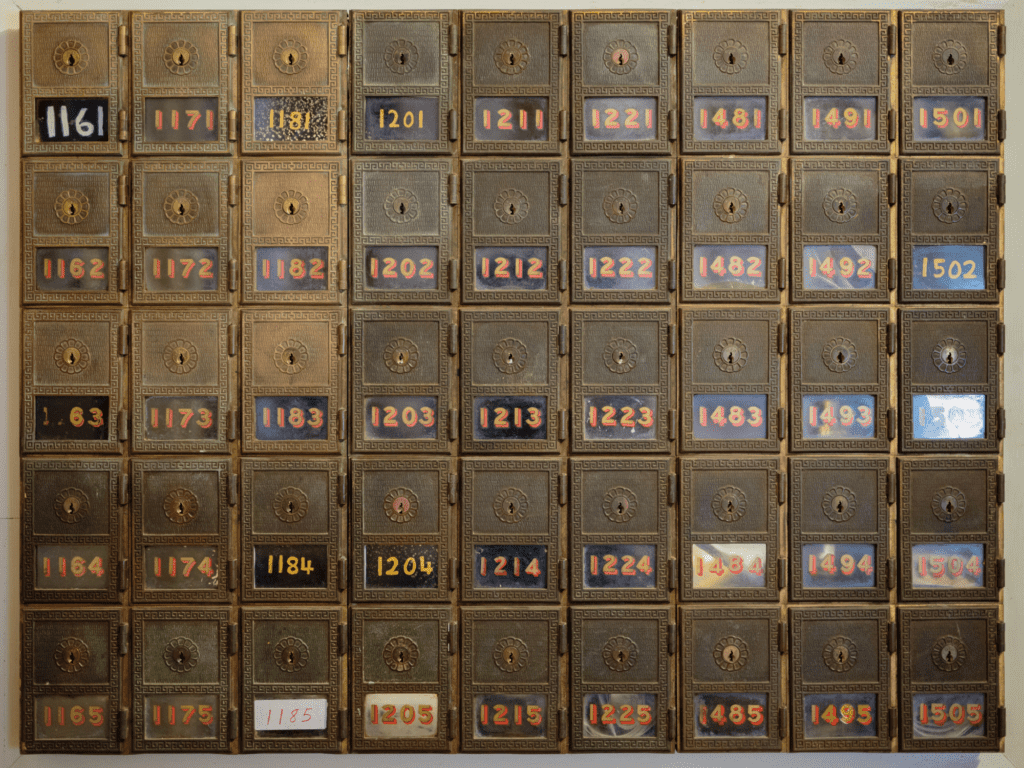 There are a few ways to get a mailing address in SD – if you know someone that lives there you could simply ask to use their address. Or you could rent a PO box but the most popular way is to use one of the many SD virtual mailing services.
Services like America's Mailbox , Escapees, and Siouz Falls Postal Annex specialize in providing these services and is the ideal way to get your South Dakota residency quickly.
The best part is you don't need to have all your mail forwarded their and can just have a document or two sent to meet the residency requirements.
These companies will provide you with a physical address that you can use as your mailing address and later forward your mail to your home address. They can even scan and send you your mail via email.
2. Receive A Piece Mail from Your South Dakota Address
Now that you have a mailing address it's time to have something sent there. This could be as simple as your cell phone or bank statement as you won't be required to show utility statements or anything like that.
Do this ahead of your visit to South Dakota as you will need this letter in hand to complete the residency requirements.
3. Stay in the State for a Day
Now that you have your South Dakota addressed mail in hand it's time to plan an overnight stay in the beautiful state of SD. You will be required to show proof of an overnight stay if you don't have an actual residence in the state.
This can be as simple as getting a hotel, AirBnB, or even a campsite as long as you have a receipt showing proof of your stay in South Dakota. Crazy right!
4. Collect Your Important Documents
As an Vanlifer or Rv'er, one of the most crucial steps to claiming residency in South Dakota is to gather your important documents. You'll need your driver's license, registration, proof of insurance, and your vehicle's title & registration.
Besides these, you'll have to present a certified copy of your birth certificate, a permanent resident card or certificate of naturalization (if applicable), a passport, employment authorization documents, or an unexpired U.S. visa.
Once you have all of your documents in order, you can begin the process of claiming residency in South Dakota by filling out a residency application. Here's a quick sum-up of what you'll need to show at the DMV (Department of Motor Vehicles):
Birth certificate
Passport
Permanent resident card
Certificate of naturalization (if applicable)
Employment authorization or NOC (if from out of the country)
A US Visa (If you're an immigrant)
Social security card or Medicare Card (something that shows your Social Security number)
Marriage license if you need to show evidence of a name change
5. Visit South Dakota DMV
If you're all set on the document front (that's a lot of paperwork, isn't it?), it's finally time to visit the South Dakota Department of Motor Vehicles (SD DMV). Here, you'll get the application form for residency claims.
This application will ask for everything we've shared above, starting from your SD mailing address to your vehicle's documents. Once your document checklist is complete, start filling out your residency claim and attach the required documents to it.
Later, you'll have to get your form notarized by an official to complete the process. After your application form is notarized and submitted, the DMV office will allot you a waiting period (usually a week) to prepare your domicile.
Upon receiving your domicile, you can call yourself a SD resident and apply for other things like healthcare or vehicle insurance.
6. Your Residency Claiming is Now Complete
Phew, your process of claiming SD residency is complete, and you're now an official resident of the state of Mount Rushmore. Enjoy the impressive tax and life quality benefits here, regardless if you're a nomad or have a home in SD.
Additional Considerations For Become A South Dakota Resident
Ensure that you're not maintaining residency ties with another state, such as homeowner's exemptions, other voter registrations, or conflicting driver's licenses.
It's important to use South Dakota for all things tied to residency like voting, filing taxes, and health insurance. It's even a good idea to open a free bank account in the state to further show your intentions of being a resident.
While it is rare to be audited, having the above pieces in place will assure that you don't lose your residency status.
Rounding Up How To Get Residency in South Dakota
If you're looking for a new place to call home, you'll find that South Dakota has a lot to offer. The state is known for its beautiful scenery, friendly people, and a strong sense of community. In addition, residents in SD enjoy a high quality of life.
This state's low crime rate, excellent schools, and affordable housing make it an attractive option for families. And because South Dakota is located in the heart of the country, it's easy to get around and live your traveler's dream.
Now that you know the steps to take to claim residency in South Dakota, you're on your way to becoming a bonafide South Dakotan. Just remember to file your paperwork on time, keep track of your expenses, and be prepared to show evidence of your ties to the state.
And once you've officially become a resident, don't forget to update your driver's license, register to vote, and start paying state taxes. Welcome to South Dakota. We hope you enjoy your stay.
How to become a South Dakota resident?
Becoming a South Dakota resident is a fairly simple process and requires the following steps.
1. Get a South Dakota mailing address
2. Stay in the state for a night
3. Fill out a residency application at the DMV and get a SD drivers license
How long does it take to establish residency in South Dakota?
Once all of the requirements are met and you have the proper documentation the DMV can immediately grant you South Dakota residency. In as little as 24 hours of being in the state you can get your residency.
Why South Dakota the best state in which to establish residency?
1. Establishing SD residency is easy.
2. No state income tax, pension tax, personal property tax, or inheritance tax.
3. It's easy and affordable to license and register your vehicles.
4. South Dakota has some of the lowest vehicle insurance rates in the country.
How to establish residency in South Dakota
To establish residency in South Dakota you will need a local mailing address. This can be done by using a friends address in the state if you have one or more commonly people use one of the may address forwarding services offered in South Dakota.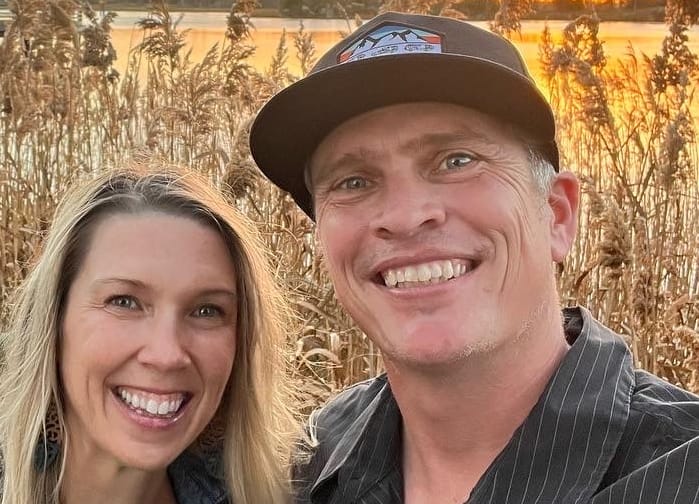 Hello! My name is August, and I'm a devoted traveler and travel blogger living full-time on the road. I made the decision to leave my 9-to-5 job and pursue a nomadic lifestyle, and it's been an incredible journey. My passion for experiencing new cultures is what drives me, and I aim to motivate others to embark on their own adventures through my stories, photos, and advice. When I'm not discovering the wonders of the world, I indulge in skiing, mountain biking, and savoring the unique flavors of different places.