When you think about moving to a new state, South Dakota probably isn't the first one that comes to mind. But believe it or not, this Midwestern gem is a great place to live, and it's definitely worth considering if you want a change of scenery.
But be mindful that claiming SD residency for tax, recreational, or any other purposes can be a confusing process. If you want to establish residency in South Dakota, understanding document requirements and the state's rules is essential. Many travelers and RVers prefer SD because of its lower tax percentages and flexible vehicle rules, which you might not enjoy in other regions.
Whether you're an RVer or any other state resident planning to claim South Dakota residency, our easy guide will cover all steps you need to make your application successful. We'll also go over the basics of how to claim residency in South Dakota so you can start enjoying all that the state of Mount Rushmore has to offer.
Keep reading for more information, and make SD your new address!
What Does Claiming Residency (Domicile) in South Dakota Mean?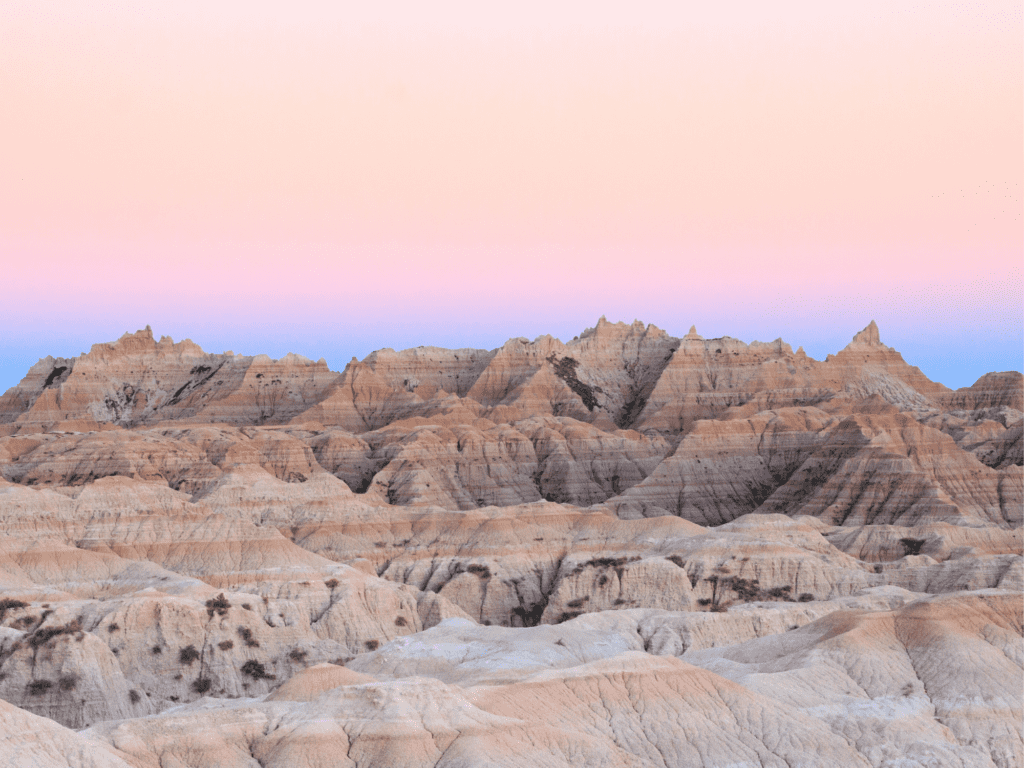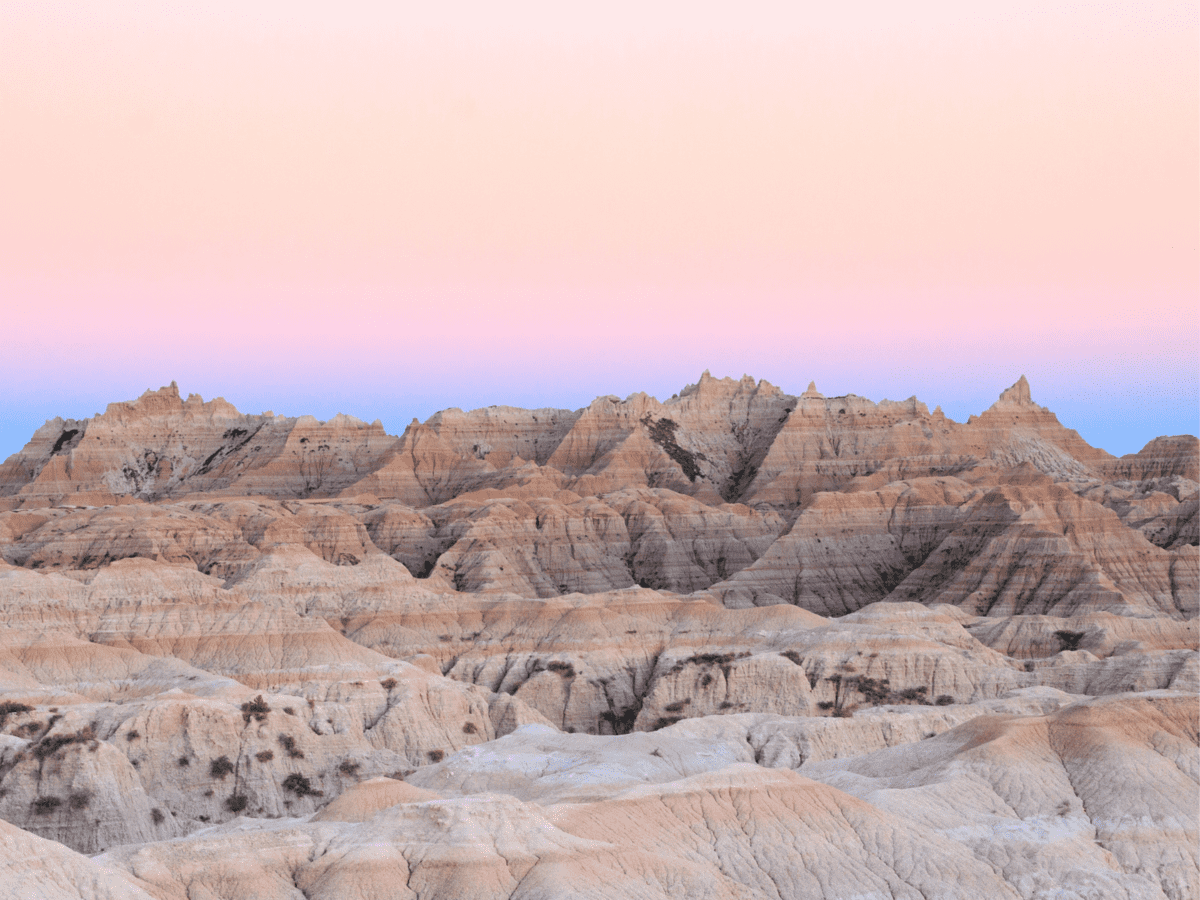 If you're originally from another state but now want South Dakota to be your permanent state, you'll have to claim its residency. Since we're allotted domiciles from the states we live in, you'll have to show that you stay in SD to get a domicile here. In short, claiming residency in South Dakota is about taking responsibility for your citizenship and living as a free American. It's a bold statement, but it's one that more and more people are making as they realize that the traditional American dream is hard to attain.
Some people might think that claiming residency in South Dakota is complicated and costly, but it can be as simple as changing your driver's license or getting your vehicle registered in SD DMV. However, know that there's a bit more to it than that. To establish residency, you need to have a physical presence in the state and demonstrate an intent to make it your permanent or vacation home.
This means you'll need to obtain a South Dakota mailing address and prove that you have stayed in the state for more than 24 hours to claim a South Dakotan domicile.
You'll also need to get South Dakota health insurance, register your vehicles in the state, and file your taxes as a resident. Establishing residency can take some time and effort, but it's worth it if you want to enjoy the benefits of living in South Dakota.
Pros And Cons of South Dakota Residency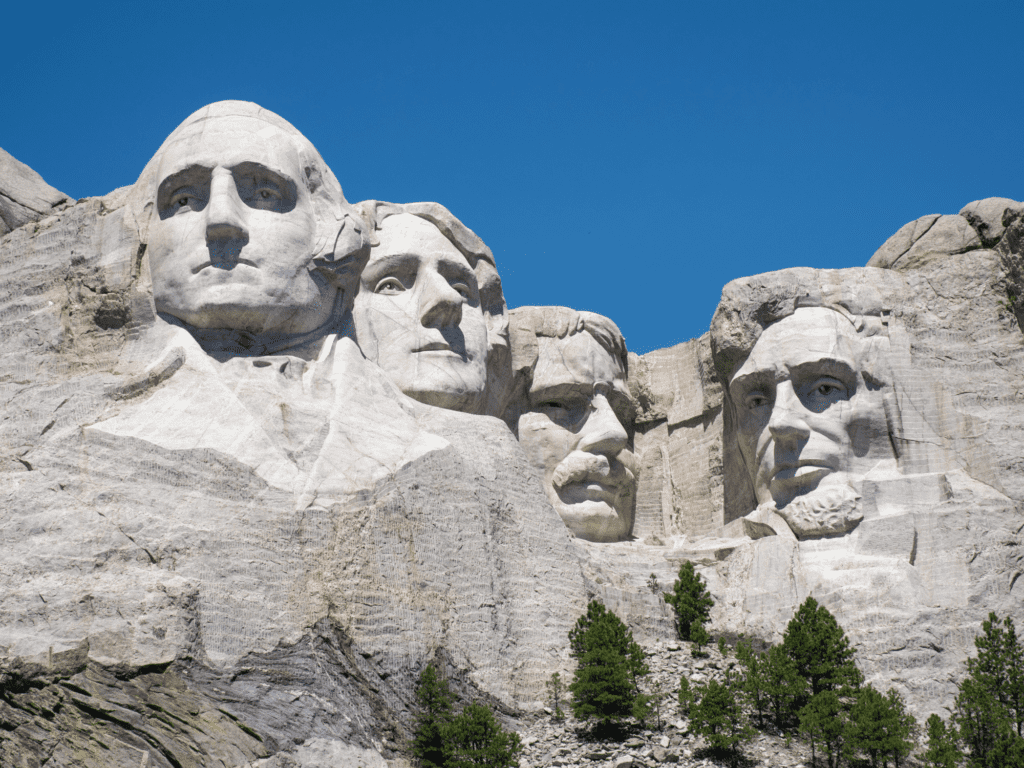 When thinking about obtaining South Dakota residency there are a couple of (VERY SMALL) reasons why someone who choose not to do so. I think the pros of SD residency far outweigh the cons, and we'll dive into those below.
South Dakota Residency Benefits For Vanlifers
Do you want to live in a place that is affordable, has an amazing quality of life, and is tax-friendly? If you answered yes, then South Dakota may be the perfect state for you. Let's quickly outline some of the top benefits of claiming residency in SD before we explain the process of claiming it!
Amazing Tax Benefits
South Dakota is well known for its lack of state income tax, something we don't see in all states. In addition, you'll find that some other taxes in SD are either not levied or are significantly lower than in other states.
For example, South Dakota has no sales tax on food or prescription drugs, property taxes here are also relatively low, and there is no inheritance tax. That's why claiming residency in South Dakota can give significant tax benefits.
Low Cost of Living
South Dakota is a bargain when we talk about the cost of living. Rent is relatively affordable, and groceries are reasonably priced here. There are plenty of free or low-cost activities to enjoy, from hiking and camping in the state's beautiful parks to visiting the world-famous Mount Rushmore National Monument.
All told, it's no wonder that so many people are drawn to this picturesque state. Whether you're looking for an affordable place to live or just a place to enjoy good, quality nomadic life, South Dakota is worth considering.
Best for Recreational Stays
South Dakota is an excellent state for recreation. With its many natural attractions, including the Black Hills, Custer State Park, and Badlands National Park, there is no shortage of outdoor activities. This welcoming state of pretty faces and places has several lakes and rivers that offer fishing, swimming, and boating opportunities.
There are also several golf courses and ski resorts. So if you're thinking of claiming residency here, don't forget to consider the state's recreational options.
Drawbacks of Getting a South Dakota Residency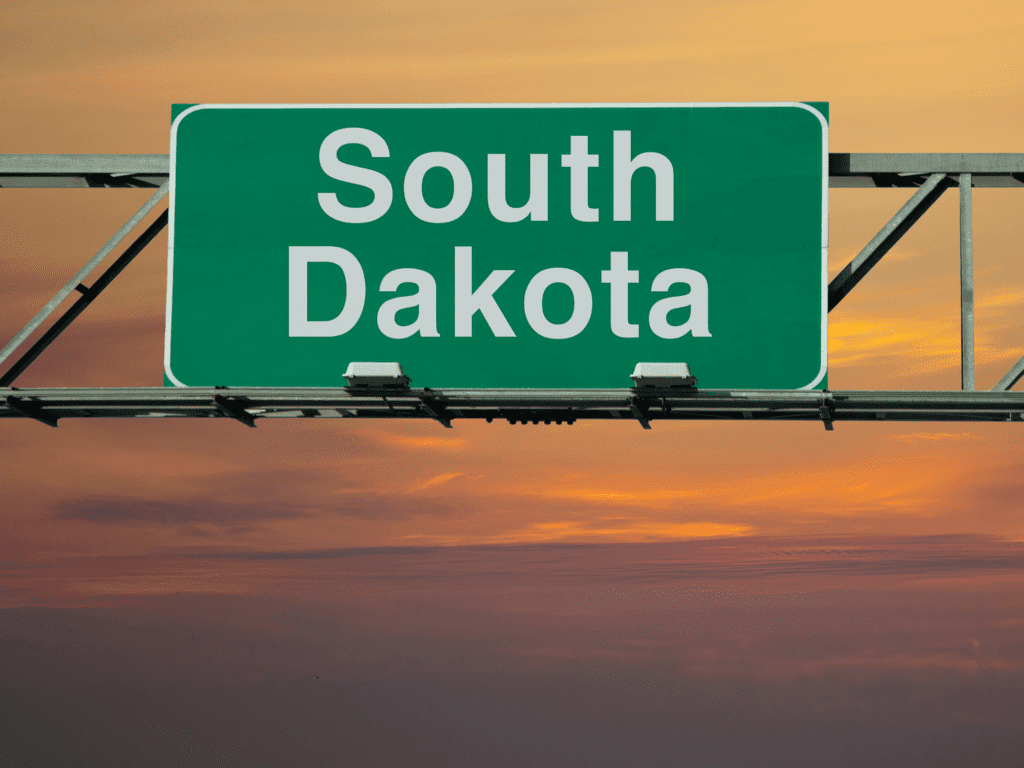 Now that we've covered the good part, it's time for the other side of the picture. Although SD offers multiple residential benefits, here are some drawbacks you might experience as a domiciled citizen of this state:
Your Must Return To South Dakota Every 5 Years
If you're considering claiming residency in South Dakota, you must spend at least 24 hours in the state before becoming a resident. AND, you must return to the state once every five years to renew your license, which is a major drawback for some. You'll need a receipt from a campground, hotel, or Airbnb to prove your stay.
While this isn't the case in some other states, it's something to be aware of before making any decisions about domicile in South Dakota. After all, no one wants to be caught without the proper documentation – so if you're considering South Dakota as your new home, ensure you're prepared to provide receipts or other proof of your residency.
Limited Healthcare Insurance Options
Though South Dakota has many things going for it as a place to live – including low crime rates and a cost of living that is below average for the United States – it's not always hunky dory. One downside of South Dakota residency is the lack of diversity in healthcare insurance options. In SD, most residents get their health insurance through either the state government or private employers.
This absence of diversity can lead to higher costs and fewer choices for those who need healthcare. In states with more diverse healthcare insurance options, residents have more control over their coverage and can choose plans that better suit their needs.
Changing Vehicle Insurance Costs
Vehicle insurance premiums in South Dakota can be higher than in other states, so it's important to factor that into your budget. Of course, several other aspects might affect your insurance rates, so it's always a good idea to shop around and compare rates before making a decision.
But if you're looking for cheap car insurance, South Dakota may not be the best state for you because here, the vehicles' insurance mark-up is relatively high. This cost may feel even heavier on your pocket if you have a recreational vehicle because hailstorms are pretty recurring in SD, and you'll have to keep up with it.
A Step By Step Guide to South Dakota Residency Requirements (Including the Mailing Address Forwarding Process)
If you have made up your mind to become a South Dakotan, no sweat because getting a domicile in SD is not rocket science. If you have all documents to prove your residential status and are ready to compile the paperwork, this whole process won't take long, and it won't go heavy on your budget.
Let's now discuss the steps to claiming residency in South Dakota and see how soon you can become this state's official citizen.
1. Have a South Dakota Mailing Address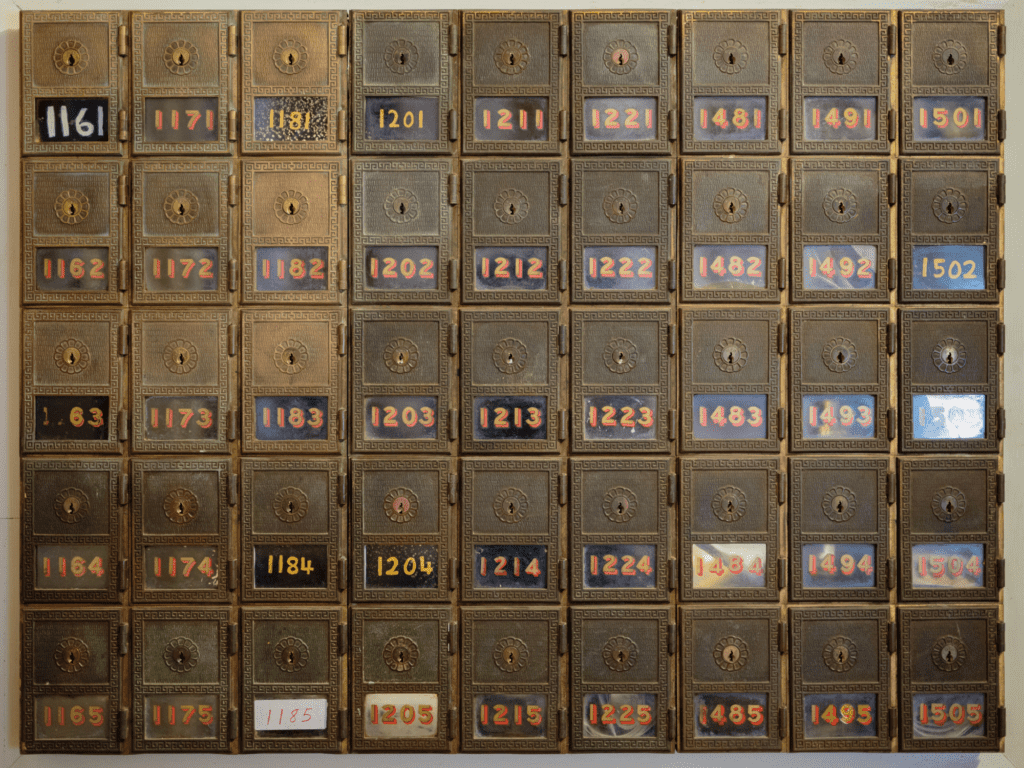 There are a few ways to get a mailing address in SD – you can ask a friend or family member if they would be willing to let you use their address, or you can look into renting a PO box from the post office.
Companies like America's Mailbox and Escapees can also offer virtual mailing services if you want a foolproof service. Once you get a company's mailing service, they will forward your mail to your confirmed address, and you can later use that while claiming your residency.
This can be a great option if you don't want to hassle with changing your address on all of your accounts. Some other great companies that offer this service include My Dakota Address and Dakota Mailing Services.
These companies will provide you with a physical address that you can use as your mailing address and later forward your mail to your home address.
I've also heard that companies like Anytime Mailbox and Virtual Mailbox are good mail management applications that you can try for forwarding your mail.
2. Receive A Piece Mail from Your S.Dakota Address
This step is a sub-part of the first one. If you join hands with a company like My Dakota Address or Escapees, they'll deliver your mail to your address. Upon your arrival in SD, your mail will be waiting for you, and you can show it to the DMV (where it's a critical requirement).
Also, if you plan to move to SD permanently, you can skip this step and get your mail delivered to your new home address.
3. Stay in the State for a Day
Here's a tricky (or not so tricky part). If you're a nomad who wants SD to be their domicile state, you must spend more than 24 hours here and show a receipt of your stay in the office of DMV later.
On the flip side, if you're moving to SD as a regular citizen, they'll need your rent agreement or motel stay proof. All this jargon is to confirm that you have a good purpose behind claiming SD residency.
4. Collect Your Important Documents
As an Vanlifer or permanent mover, one of the most crucial steps to claiming residency in South Dakota is to compile your important documents. You'll need your driver's license, registration, proof of insurance, and your vehicle's title & registration.
Besides these, you'll have to present a certified copy of your birth certificate, a permanent resident card or certificate of naturalization (if applicable), a passport, employment authorization documents, or an unexpired U.S. visa.
Once you have all of your documents in order, you can begin the process of claiming residency in South Dakota by filling out a residency application. Here's a quick sum-up of what you'll need to show at the DMV (Department of Motor Vehicles):
Birth certificate
Passport
Permanent resident card
Certificate of naturalization (if applicable)
Employment authorization or NOC (if from out of the country)
A US Visa (If you're an immigrant)
Social security card or Medicare Card (something that shows your Social Security number)
Marriage license if you need to show evidence of a name change
5. Visit South Dakota DMV
If you're all set at the document front (that's a lot of paperwork, isn't it?), it's finally time to visit the South Dakota Department of Motor Vehicles (SD DMV). Here, you'll get the application form for residency claims. Get your form and sit someplace quiet to go through its requirements.
This application will ask for everything we've shared above, starting from your SD mailing address to your vehicle's documents. Once your document checklist is complete, start filling out your residency claim and attach the required documents to it.
Later, you'll have to get your form notarized by an official to complete the process. After your application form is notarized and submitted, the DMV office will allot you a waiting period (usually a week) to prepare your domicile.
Upon receiving your domicile, you can call yourself a SD resident and apply for other things like healthcare or vehicle insurance.
6. Your Residency Claiming is Now Complete
Phew, your process of claiming SD residency is complete, and you're now an official resident of the state of Mount Rushmore. Enjoy the impressive tax and life quality benefits here, regardless if you're a nomad or have a home in SD.
Rounding Up How To Get Residency in South Dakota
If you're looking for a new place to call home, you'll find that South Dakota has a lot to offer. The state is known for its beautiful scenery, friendly people, and a strong sense of community. In addition, residents in SD enjoy a high quality of life.
This state's low crime rate, excellent schools, and affordable housing make it an attractive option for families. And because South Dakota is located in the heart of the country, it's easy to get around and live your traveler's dream.
Now that you know the steps to take to claim residency in South Dakota, you're on your way to becoming a bonafide South Dakotan. Just remember to file your paperwork on time, keep track of your expenses, and be prepared to show evidence of your ties to the state.
And once you've officially become a resident, don't forget to update your driver's license, register to vote, and start paying state taxes. Welcome to South Dakota. We hope you enjoy your stay.