Have you got a big trip to plan? Feeling a little overwhelmed and don't know where to start?
Planning a trip overseas for a lot of folks, myself included, can bring about some legit stress and anxiety. Planning an overseas vacation is a big deal and there's a ton that goes into it. And most importantly you want to get it right.
But not to worry, you've come to the right place. If there's one thing we know it's how to nail that perfect trip. Whether it's for just a week in your neighboring state or months abroad, here's your step-by-step Travel Planning Guide.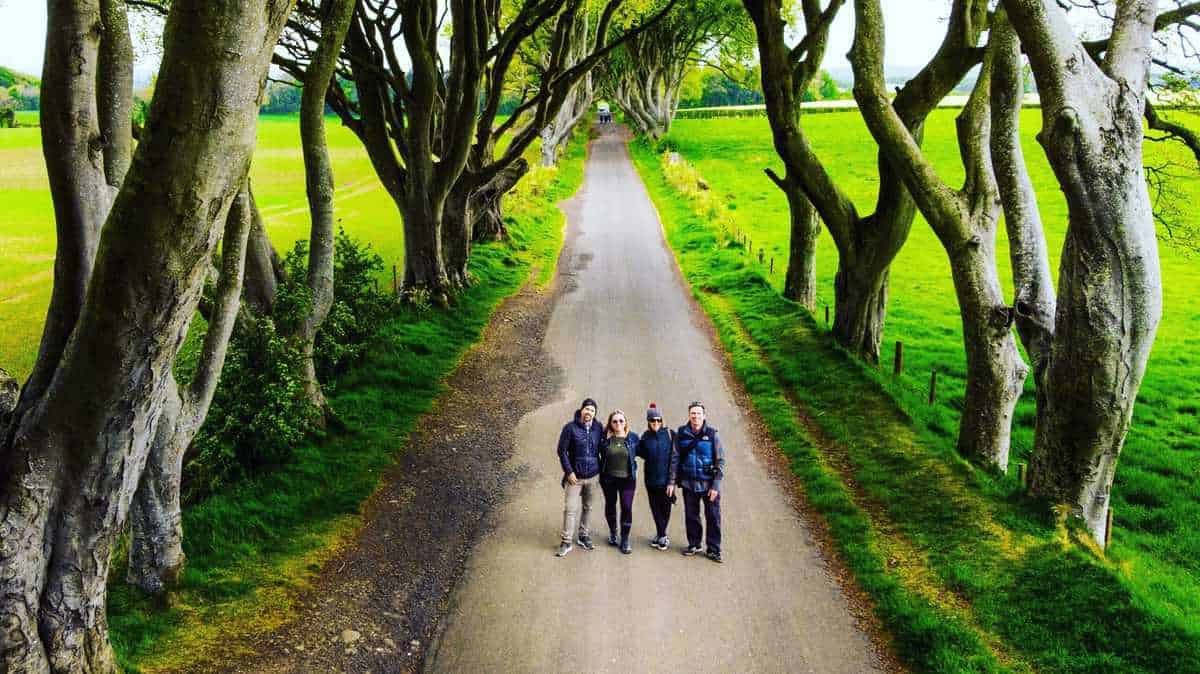 There's a lot to consider when planning travel and it's important to get it right. A robust trip planning process will prevent you from missing anything important. After-all, these overseas vacations can be a significant financial investment and you deserve to have everything run smoothly.
For some this might be your first international trip while others have travelled international before. Regardless of your experience, our 10 step guide covers everything you need to plan the perfect trip.
How To Plan A Trip Step by Step Guide
1. Define Your Travel Style
Everyone has a different style to how they like to travel. As you travel more your style will likely change. Let's figure out what you travel style is to help you plan a vacation.
Do you need luxurious 5-star hotels or are you good with camping and Budget Hostels? Do you prefer taking organized tours or having a go at it by yourself? Are you okay riding the often hectic public buses or do you prefer private taxis?
Have an honest look at your travel style and the style of your travel partner. We recommend to error on the side luxury over budget to play it safe. Fortunately, we've got some great FREE accommodation options that are VERY nice so keep reading.
We love the hectic city buses. I once had to share the seat with a goat!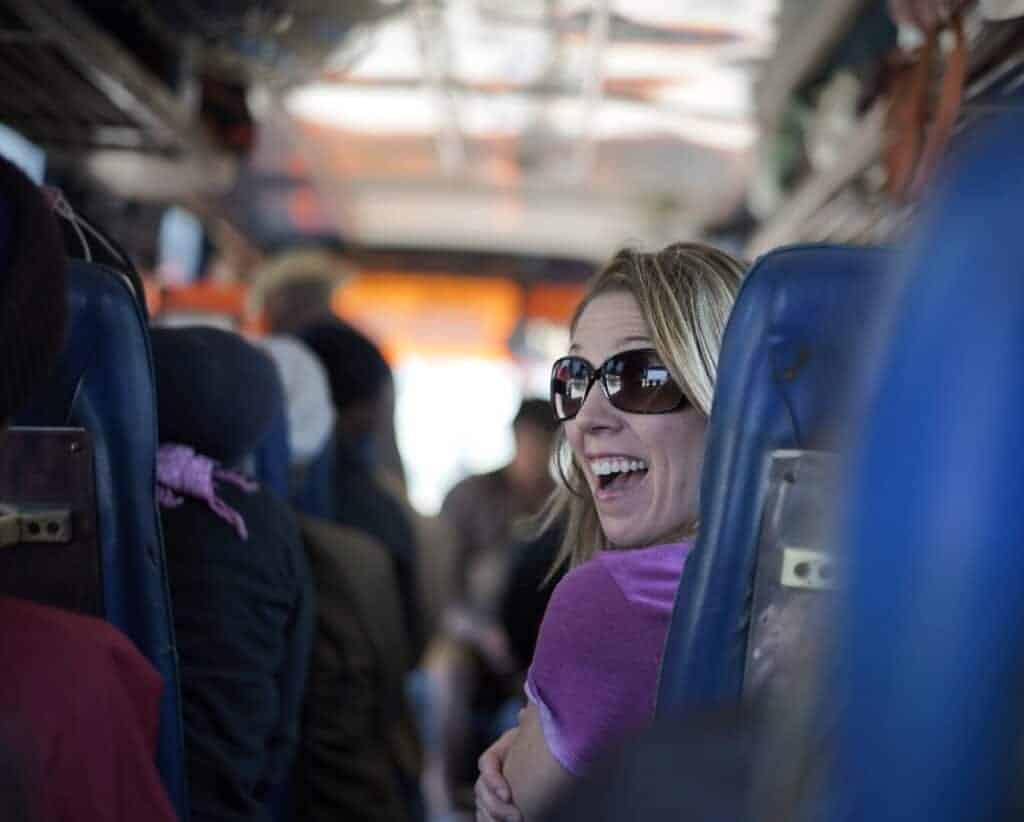 2. What Is Your Travel Budget
Ahh the dreaded "B" word, Budget. We can't talk about travel planning without talking about money. Your budget can have a big impact on your style of travel and where you can afford to go. Budgeting often gets a bad rap but sticking to a budget will allow you to take more trips. So trust me it's worth it!
Picking your destination and travel budget go hand in hand. Some people start with a budget and then pick a destination that fits within that budget. While others might pick a destination first to determine the budget and then save for that vacation. Both ways are great options and will depend on you preferences and timing.
Research Travel Costs
To get an idea of travel costs like food, drink, and transportation head to Budget Your Trip. Simply select your destination, your travel style(budget, mid-range, luxury), and it spits out all sorts of pricing information. It has a TON of information about costs and will give a real good idea of what you can expect.
Accomodations
Next we take a look at flights and accommodations. We usually start with Booking.com to get an idea of what accommodations cost. Remember that the time of year you travel is a BIG impact on costs. So consider traveling during the shoulder or off season where EVERYTHING will be less expensive. In all honesty we usually prefer to travel in the shoulder seasons to skip the crowds.
Flights
For flights we head over to Skyscanner first because it lets you scan prices across the entire month. We also like the interactive travel map to help get a feel for flight costs across different parts of the world. It's a good idea to start this process early. By doing this you can get good idea of how early you should book to get the best deal.
Being Flexible with the specific days you fly can really affect price. So have a look at Skyscanner BEFORE getting your days off work finalized. This is an easy way to save money.
Pro Tip: Have you heard of Stopovers? Airwander lets you book stopovers for just a couple days or even several weeks. They cost almost nothing and are a great way to see new areas without dedicating an entire vacation. On our way to Ireland we booked a Stopover in Paris for 4 nights that only cost an extra $75 dollars!
Signing up for Flight Alerts is a great way to get a good deal. We use Thrifty Traveler where you can sign up for price drops and alerts for your chosen destination.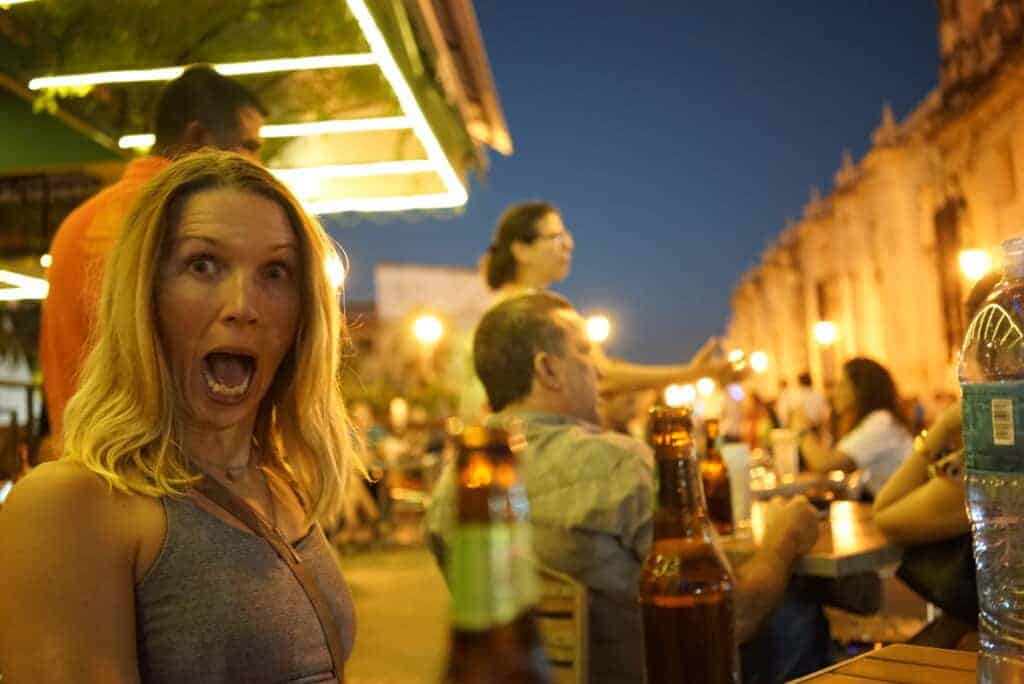 3. Picking The Right Destination
Now it's time to pick your travel destination or two if you're smart and using Airwander! Now let's head to the State Departments to quickly get a feel for any potential safety concerns for your destination. This is especially important now with Covid restrictions.
Travel.State.Gov is a site run by the U.S. Government that keeps an eye on every single country in the world. They makes travel recommendations based on safety and other current affairs. While this is a good resource it's important to remember that they are very cautious. They will put a country in the "moderate" risk category when it is FAR less dangerous than the majority of US cities. Just keep this in mind.
Travel.State.Gov does have a good travel enrollment program called STEP which we do recommend. The STEP program connects you to and notifies the embassies that you will be in that country. This allows the U.S. Embassy contact you in an emergency, whether natural disaster, civil unrest, or family emergency. Plus you will already be in their system should you have a problem or need a passport replacement.
If you're still up in the air on where to travel, here are some great Cheap Travel Destinations
4. Booking Flights – Pro tip alert!
When it comes to booking flights there are all sorts of "hacks" you'll hear about. One of the most common is to use private browsing modes on your browser. This can prevent booking sites from knowing your recent search inquires. Why is this important?
Many people believe that booking sites raise prices if they see you searching a lot for a particular destination. By raising the price they trick you into thinking the price is going up when it really isn't. This often results in people buying out of fear that the price will continue to go up. I don't really think they do this but it's also not that difficult to jump into a private browser mode.
Our biggest tip to finding cheap flights is just simply doing a lot of research. Try numerous booking sites and be flexible with your travel dates. Sign up for Thrifty Traveler or Scott's Cheap Flights to get discount flight alerts by email.
Or better yet, skip the headache and book with your Travel Credit Card using airline points. Jill and I haven't paid for a flight in over 15 years and we travel a LOT. We use Travel Credit Cards for everything and we always have plenty of free flight miles.
Pro Tip: Have you heard of Stopovers? Airwander lets you book stopovers for just a couple days or even several weeks. They cost almost nothing and are a great way to see new areas without dedicating an entire vacation. On our way to Ireland we booked a Stopover in Paris for 4 nights that only cost an extra $75 dollars!
Favorite Flight Booking Sites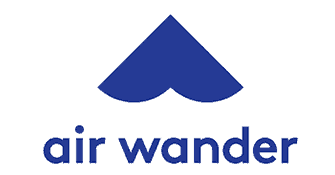 Air Wander is a fun way to explore travel and expand your trip through extended layovers. Pick your destination and Air Wander will let you pick from a list of places that you can layover for days or weeks at a time for no additional cost. We've used it a lot and really enjoy it. Here's our how to article and video for Airwander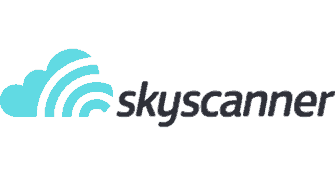 Skyscanner is another favorite and they do a good job of searching smaller budget airlines that the bigger sites miss. We also like their calendar which gives you a good idea how the flight prices change throughout the month.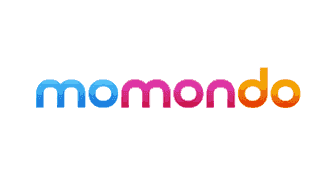 Momondo is a favorite amongst frequent fliers. If I had to pick one it would be these guys or skyscanner. Momondo also searches smaller airlines that the bigger competition misses. They also have a good cheapest day to fly calendar.
5. Finding The Best Accommodations
We love using Booking.com because they have the best cancellation policy. We really enjoy being flexible with our travels and being able to cancel reservations without penalty is a real bonus. But let's talk about some real unique ways that we like to travel and even get FREE accommodations.
We have an entire article on How We Travel With Free Accommodations, you can read that HERE.
But let's cover a few of our favorites and how these opportunities can really boost your travel experience. The more you can indulge in the local culture and distance yourself from the tourist scene, the richer your experience will be.
A great way to do this is through work exchange programs. Here you can get FREE housing in exchange for doing a little work. The best part is, you are now surrounding yourself with the local people of the area. Now you can get the most authentic travel advice of what to see and do that your tourist friends won't have.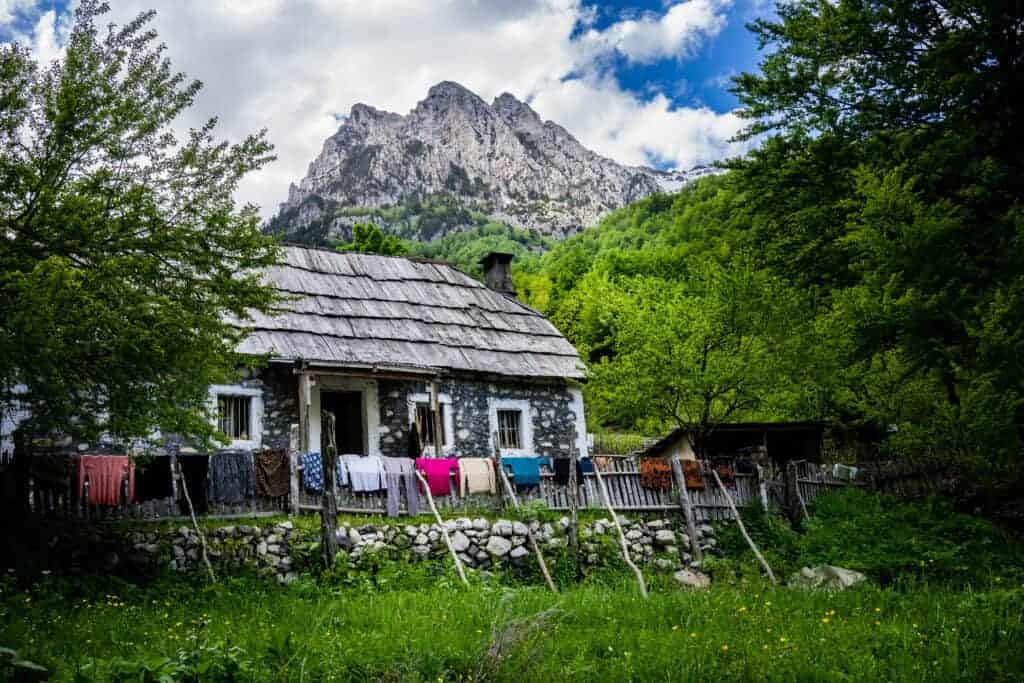 Work Away
Work Away offers up a ton of work opportunities all over the world. The types of jobs you can perform are almost endless. We've seen website design work, photography, and teaching, to name just a few. Work Away is a great option because of the variety in work that's available.
WWOOF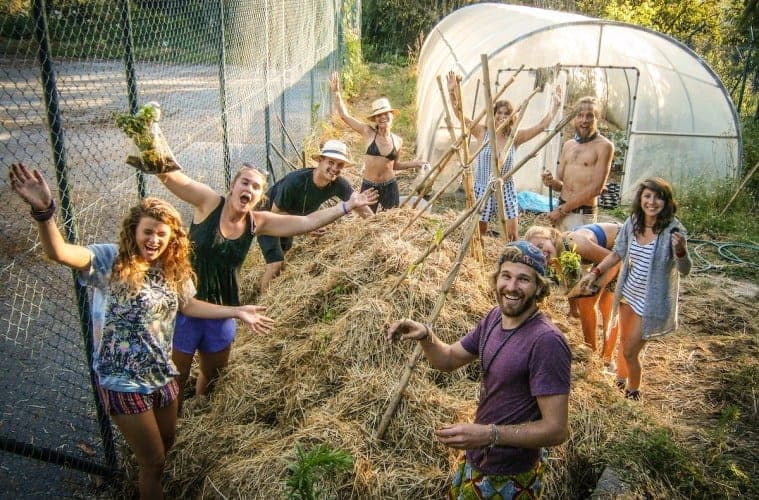 WWOOF is a worldwide movement linking volunteers with organic farmers. They promote cultural and educational experiences based on trust and non-monetary exchange, thereby helping to build a sustainable, global community. If you're not afraid to get your hands dirty why not contribute to sustainable farming and meet some awesome people.
Couchsurfing
If you're not picky with your accommodations Couchsurfing.com is a great value. This could be as simple as crashing on a couch or having your own room. Best of all you'll be swapping stories with a local that can help you plan your trip.
Trusted House Sitters
When we learned about Trusted House Sitters it immediately became one of our favorites. Trusted House Sitter pairs you with someone that needs their house watched while they are away on vacation. They usually have an animal that needs to be cared for and you can even search for house sits based on the type of animal. So if you're super lazy you can just search for house sits with fish. How easy is that!
Regardless it's an awesome program that we absolutely love. We've be using them a lot lately as we travel the US in our campervan.
The program costs $120 per year which includes unlimited house sits. You can literally travel all of Europe with Trusted House Sitters linking one house sit gig to the next.
See even more ways to get free accommodations, How We Travel With Free Accommodations
Hostelworld
Hostelworld is the king of hostel booking and a great way to find affordable accommodations. From private rooms to budget bunk houses hostels are a great way to travel the world affordably. Every time we stay at a hostel we are always stoked on the local travel knowledge we gain from fellow travelers.
6. Travel Insurance Companies
We are big fans of travel insurance and have had to use it more than once. Our go to travel insurance company is World Nomads . We've filed claims for things like lost baggage or my camera that fell off the back of a Rickshaw. Travel insurance can cover you for numerous things including an emergency room visit or air medical evacuation.
Travel Insurance is even more important these days with the risk of Covid and is an absolute must in our opinion. Throw some trip details in below to get an idea of just how affordable it is. Check out Do I Need Travel Insurance to learn more about what's covered.
7. Passports, Visas, & Immunizations – Say what!
I'm sure you know this but in order to travel outside the country you will need a Passport. Here are the basic steps to getting a passport.
How To Get A Passport
Gather supporting documents
Get your photos
Pay the fees
Submit final application
You can start your Passport application her at the State Department. Passports take about 6 weeks to get so plan ahead and give yourself plenty of time. If you're in a hurry and need an expedited passport you can head HERE.
We always recommend getting the Passport card in addition to your passport. Last time I checked it was only $20 bucks more. The passport card is the size of a standard ID and will easily fit in your wallet. While it can't be used to cross most borders it does serve is a backup should your passport get lost or stolen.
Check out our Travel Safety Tips for some creative ways to use your Passport card.
Passport Renewal
Did you know that even if you passport has not expired some countries can refuse your entry? As a general rule you should not travel with a passport that expires within the next year. Many countries won't let you in with a passport that is due to expire within the next 6 months. This holds true even if you're only planning to visit for a couple weeks.
You can learn more about specific countries and their Passport expiration rules HERE.
You can renew your passport here at the State Department.
Do You Need A Visa
We're not talking a credit cards here but if you like FREE travel a Travel Credit Card is a great option.
What Is a Travel Visa and Do I Need One?
A visa is an endorsement placed within a passport that grants the holder permission to enter, leave or stay in a country for a specified time period.
The most common visa types are tourist, student, work and transit visas.
Depending on where you are traveling, a visa can be valid for single or multiple visits.
Some visas require an application to be filed prior to entering the country.
Certain countries require an interview or medical screening prior to applying for a visa.
Head to iVisa to see if your destination requires a Visa including the type required and how to apply. Remember, some Visas are granted automatically on arrival while others require an application that you must fill out PRIOR to arriving in the country. Do your homework and make sure you get this right. Getting turned around on arrival would be a real bummer.
iVisa charges a small fee but they do all the hard work for you so you know it's done right.
If you would like to obtain a Visa on your own head to the State Department. Enter your destination in the upper left hand corner(see picture below). From here you will be taken to the country's tourist visa site where you can begin your application. Depending on the country, many of these sites can be a little rough to navigate which is why I recommend using iVisa.


Immunizations & Vaccinations
Some countries may require proof of certain childhood immunizations or have recommended vaccinations for the particular area. A common vaccine recommendation is the new Malaria vaccine for areas like the Amazon Rain Forest. To get vaccine or immunization recommendations head to the same State Department link above and after typing in the country scroll down and click Health. Here you can see a bunch of health related information for travelers.
8. Research What To Do
When it comes to finding the best things to do on a trip we often start with Google and Pinterest. These are good resources to find the mainstream touristy things to do.
At the same time it's important to mix in some less touristy options. We enjoy getting off the beaten path as much as we can. For this we use travel forums where you can talk with folks that often live in the area you're visiting.
WikiVoyage – Another great resource, it's Wikipedia but for travel! We've been using it for our upcoming trip and it has proved rather handy.
Spend a little time on these sites and don't be afraid to ask questions.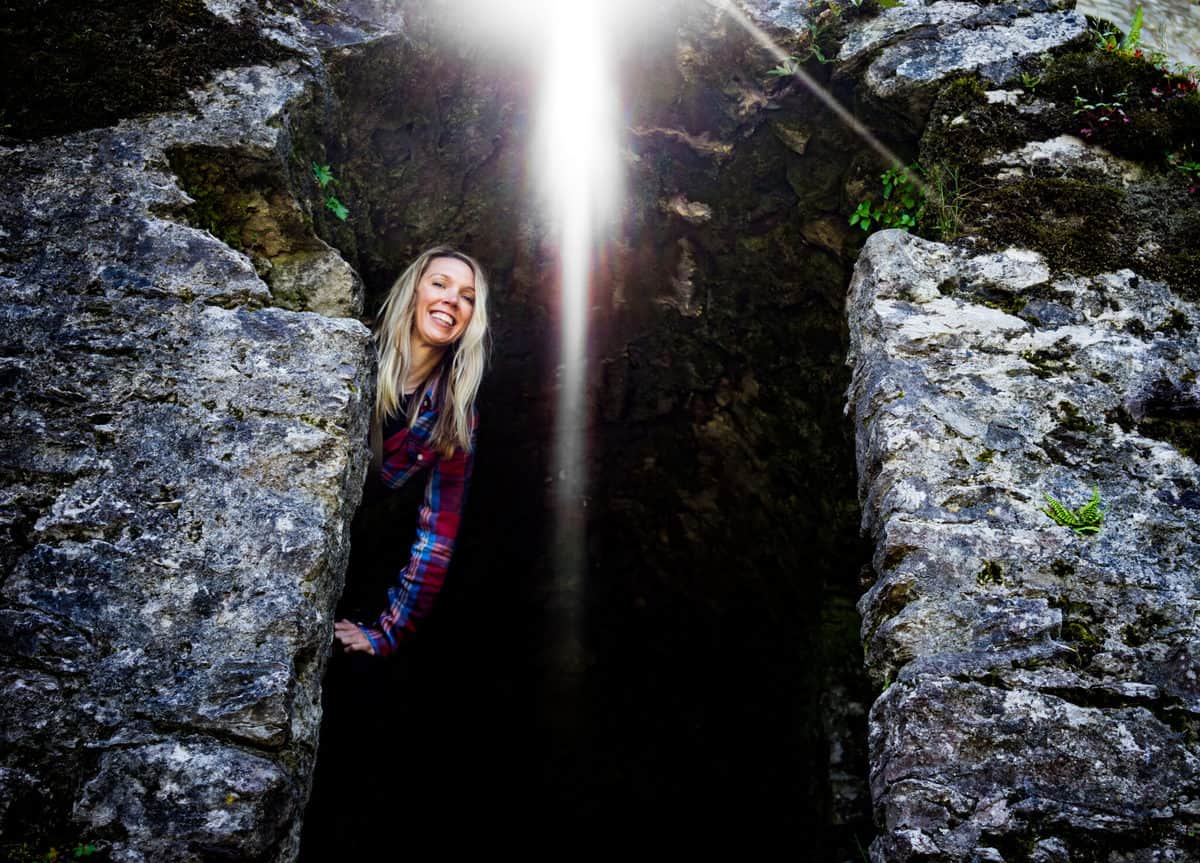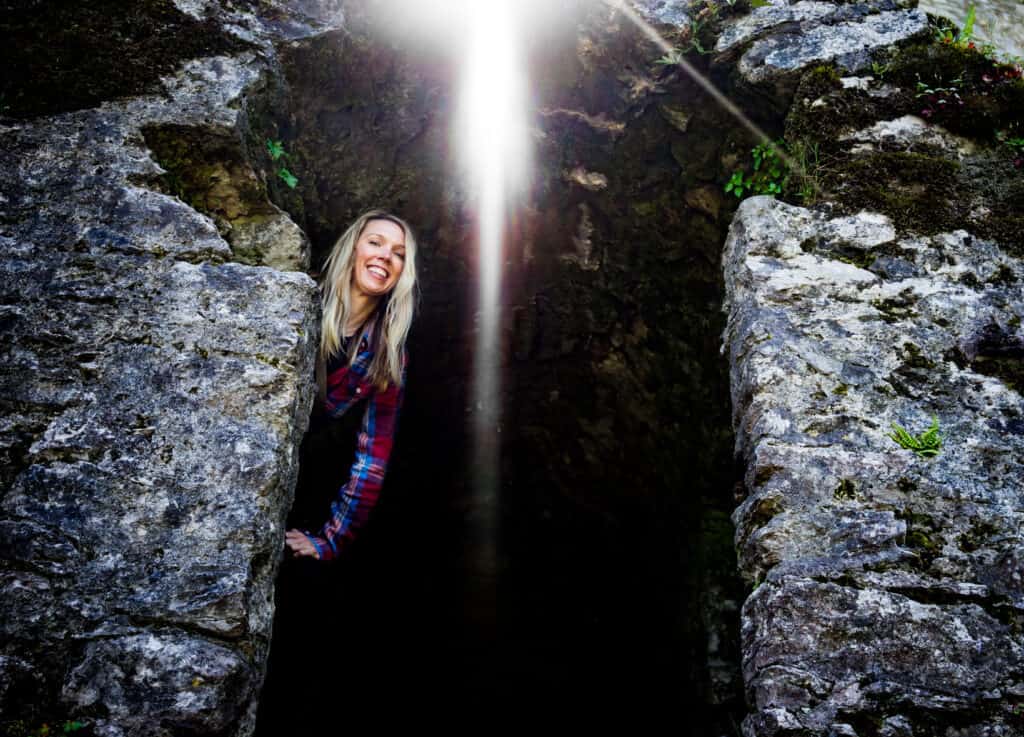 9. International Packing Tips
Being flexible, spontaneous, and able to roll with the punches are crucial to successful travel. And there's no better way to jack that all up than by having some massive suitcase. We love to travel light and encourage everyone to give it a try.
Benefits of Packing Light
Easy to get around – Cabs, buses, airplanes, rickshaws and walking are just easier with a light bag
$hit happens – When things go wrong always having your bag with you is essential. Canceled flights and missed connections get stressful real quick when you don't have your bag.
Baggage fees – Checked baggage fees are a complete waste of money and can be avoided altogether with a light pack. For what airlines are charging to check a bag you could simply buy a few things when you arrive.
Vacation from the stuff – Surrounding yourself with less stuff, fewer choices, and less worry is a real treat. It frees you to focus on what matters, your travels.
Here are a few packing light tips but we have a lot more here at, How To Pack Light. If you're looking for the ultimate travel bag this is our favorite Travel Backpack.
Packing Light Tips
Use packing cubes or roll your clothes. I prefer to use a packing cube and then roll those up. These also come in handy to separate clean and dirty clothes.
Don't pack bulky things like sweatshirts. Use layers of clothing instead. This will better cover you over a wider range of temps as well. Or perhaps you can wear the bulkier clothing on the flight.
Don't forget that you can always buy things wherever you are going. Sometimes I'll pack just half the shirts I need knowing that I'll grab a few as souvenirs.
Don't worry about planning for every possible weather scenario. On many trips, you may have warm beach weather down low but up in higher elevations things get cold. For those days when you go to the high country just pick up an extra layer or two and then give them away once you're done with that part of the trip.
Laundry services are everywhere so don't bring enough clothes to get you through the entire trip. Usually a week's worth is enough.
If you aren't familiar with Solid Shampoo and Conditioner then you'd better check them out. while they look like bars of soap they're actually shampoo/conditioner and work really well. They save a ton of space and weight and you don't have to worry about things spilling. They make a similar item called Toothy Tabs that take the place of toothpaste.
10. Pre-Trip Checklist and Important Documents
Well you've done it! You're finally just about on your way to this amazing trip you've planned. Let's close this article up with a detailed packing list including some important documents that we haven't covered yet and you likely have not thought of.
Pre-Departure Travel Checklist
Call your bank and credit card company and let them know where you will be traveling. Also ask about foreign transaction fees and atm fees to learn how to avoid them
Make copies of your ID's, entry visas and passports. Also email a copy to yourself or family members should you need them later
Write down the credit card company phone numbers in case you lose a card
If you have prescription medications bring those details in case you need to have them filled
Bring printed copies of boarding passes because often times phones don't work. Did you know airlines are charging to print boarding passes? Yes it's true!
Print your first 24 hours worth of travel details such as hotel phone numbers and addresses
Write down embassy phone numbers for the countries you're traveling to
To make things easy we've created a printable Packing List that you can download, view on your phone, or print so you don't forget anything important. To get your copy just simply put in your email below.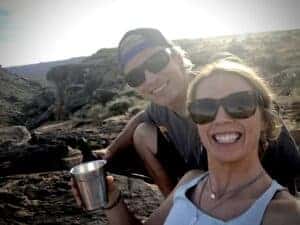 We hope you found these travel tips useful and look forward to our travel paths crossing some time