So you have decided to start traveling but are unsure how to travel cheap and see the world. Well, we're here for you! We know first hand that it's possible to travel the world while saving up and even staying on budget. We'll be providing you with tips, tricks, and hacks on how to travel the world for less.
Finding the most cost-effective methods to travel isn't a big secret. Instead, it's all about making tiny adjustments to many different areas of your existing travel approach to ensure you're saving money where you can and prioritizing the things that truly matter.
Want to know our secrets to traveling cheap? Believe it or not, traveling for cheap is not as difficult as it may seem. Read on to learn why traveling on a budget isn't as hard as you may think.
Prioritize Your Travel Goals
Before you think that traveling is too expensive and you can't afford it, you must realize that the people who travel frequently do so because they prioritize it. They know that prioritizing their money for travel creates life experiences that will be unforgettable.

If you are one of those people who think you can't travel because of lack of money, consider the things that you could live without to allow you to afford your dream vacation. If you knew that downgrading some of your current expenses, such as your cell phone plan or cable package, could save you lots of money, would you do it?
Join a Travel Rewards Program
We can travel so frequently because we are always on the lookout for great travel rewards cards. Not sure what a travel reward card is? It's simply a credit card that allows you to rack up airline miles for every dollar you spend. Yes, many of these cards come with minimal annual fees; however, we have found that the benefits far outweigh the price.

A couple of our favorite cards right now are Venture Capital, Chase Sapphire, and Citi Bank. You may be wondering how we can rack up so many points to travel so often. Well, we literally put every single purchase we make on our credit cards. However, here's the caveat, if you decide to get a rewards card, you MUST be super diligent about paying your card off in full regularly.

Lucky for us, we have excellent credit, so we qualify for some of the best rewards programs. We routinely choose credit cards that offer signup bonuses. Signup bonus gives you a certain number of points or air miles if you spend a certain amount on the card in a designated amount of time. If you have trouble with paying your credit cards, I don't recommend doing this. But if you are responsible and looking for one of the best ways to travel cheaply, this is where it's at.
Check out: Beginner's Guide To Travel Hacking & The Best Travel Credit Card
How To Navigate Airline Alliances To Maximize Your Travel Reward Points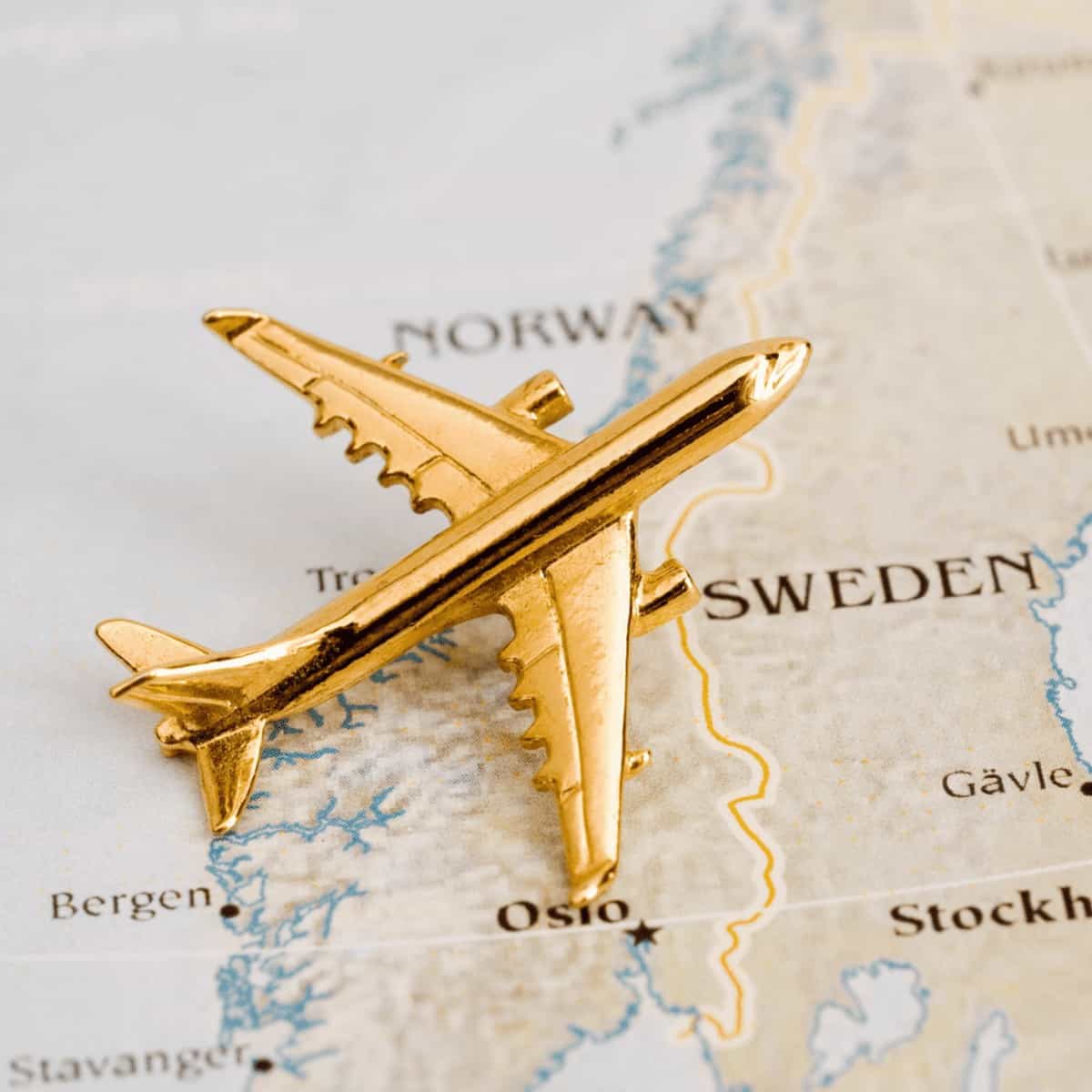 Know Where to Look When Researching Cheap Flights and Flight Deals
My number one pointer for finding cheap flights and flight deals is to be flexible with your travel dates and time. When looking for flights, look a couple of days before and after your target date to see if you can find a better deal.
Have I mentioned how cheap we can be? Yep, when it comes to travel, we can be cheap! We have been known to stay the night at the airport for a long layover that saved us hundreds of dollars. I know! Some people definitely aren't into this, and I totally understand. But that's how much travel means to us. If we can save some money allowing us to take another trip, you better believe we will crash at the airport during a layover.
We recently found these excellent sites for booking flights, Airwander, which allows you to do layovers in various cities for multiple days or even weeks. How amazing is that? You get to see two places for the price of one.
We just purchased a trip to Ireland through Airwander, and it saved us $100 for a ten-day layover in Bangkok.
If you're looking for how to get discounts on flights Skyscanner is another excellent site, and I especially like their mobile app.
We've written an in-depth article on travel planning that covers even more flight booking tips, tricks, and how to get discount flights.
How to Get Cheap Flights? Budget Airlines Are a Great Way to Save Money on Travel
Budget airlines are one of the cheapest ways to travel. They offer a wide variety of destination and accommodation options and competitive prices for flights. If you're looking to save money on your next trip abroad, look no further than budget airlines.
Traveling on a Budget: How to Find Cheap Accommodations
Finding affordable accommodations can be tricky at times, but if you put in a bit of effort, you will be able to find something just right for your budget. My first suggestion for finding a decent-priced place to stay is to travel during the shoulder seasons. By traveling during less popular times, you will find that many hotels have cheaper rates than during peak seasons.
Think about the location. Are you able to stay a bit further out of the city center to save a couple of dollars? The benefit of staying out a little further is that you can see more of the area and experience more culture. Verify with a map that you are within walking distance of the popular attractions.
For some creative ways to score free accommodations, check this one out, How To Travel With FREE Accommodations.
Our favorite places to use for booking accommodations are TripAdvisor, Expedia, Hotels.com, and Booking.com. Compare prices, reviews, and proximity. Also, we have found that if you can avoid the weekends, you can save money by traveling during midweek.
1. Use House Sitting for Free Housing
House sitting is an excellent way to get free housing. House sitters stay at a host's home to take care of their pets or plants while they're away. If you've never tried it before, many websites will help you find your perfect house-sitting opportunity. Our favorite to use is Trusted Housesitters.
2. Look for Newly Listed Apartments on Airbnb
Airbnb is a website where people can find, rent, and book accommodations across the world. It has discounts for its customers, including free nights on some listings and discounted rates in certain areas of interest.

Moreover, Airbnb offers cheaper rates if the listing is a newer one. It's important to look for these listings because it will save you time and money that would have been spent on expensive hotels or hostels.
3. Use Couchsurfing for Free Short Term Housing
Couchsurfing is a service that allows travelers to stay in someone's home for free. People can use Couchsurfing to connect with locals and interact with the local community while traveling on a budget. Couchsurfing has been around since 2003. But it has recently experienced an increase in popularity because of its affordability and the number of options.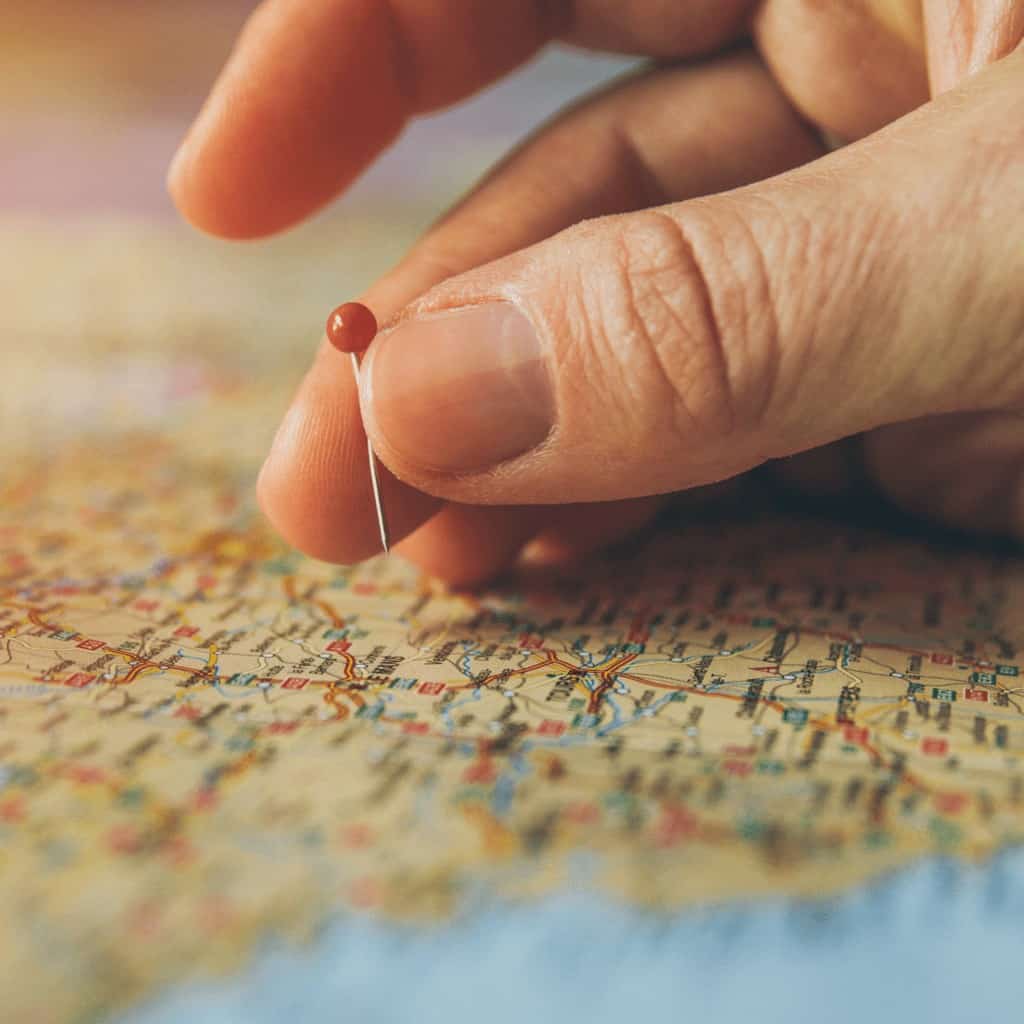 5 Best Travel Tips For How to Travel Cheap
Travel Tip #1 Discover Cheap Countries to Travel In
Did you know that it is actually really easy to travel on a budget if you know where to travel cheaply? The ability to travel cheaply is hard to believe for some people, but once you are on a plane headed to a cheaper part of the globe, you will find everything you need at a fraction of the cost. A couple of our favorite areas that provide outstanding accommodations at affordable prices are SE Asia, Central America, South America, Mexico, and even some places in North-Eastern Europe.
Indonesia is a very inexpensive country to visit. It has world-class surf, scuba, and jungles, as well as stunning white-sand beaches. Indonesia provides excellent value for accommodation, food, and transportation. For as little as $20 per night, you may stay in a lovely guest house with a pool.
Nepal has everything you could want in a country. It is home to Mt Everest and several other magnificent mountain ranges. It offers excursions, trekking, and other outdoor activities. The food in Nepal was delicious; it was a mix of Indian, Thai, and Tibetan foods with Nepalese flavorings.
Here are our picks for The Best Cheap Travel Destinations
Check out How To Travel Europe Cheap Here!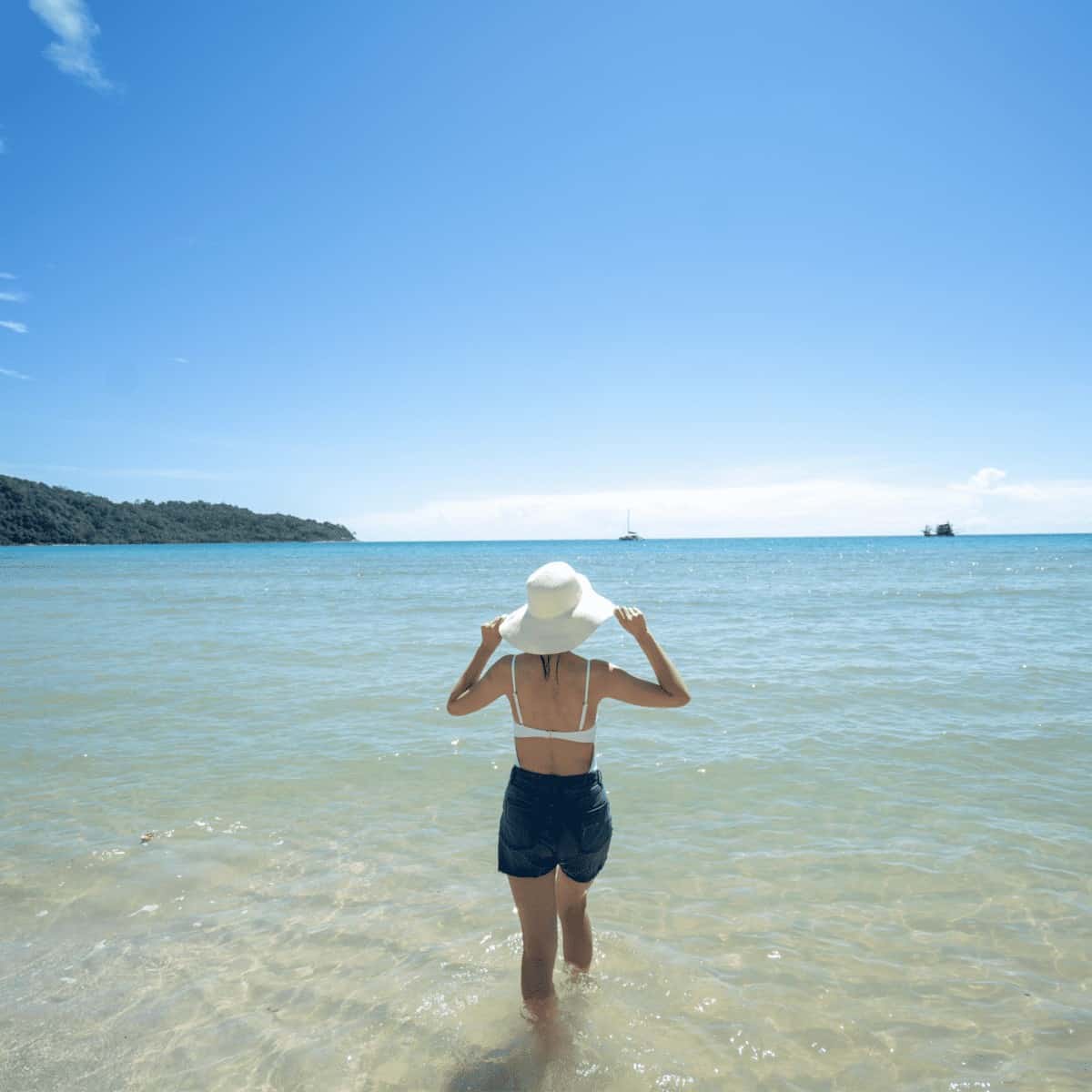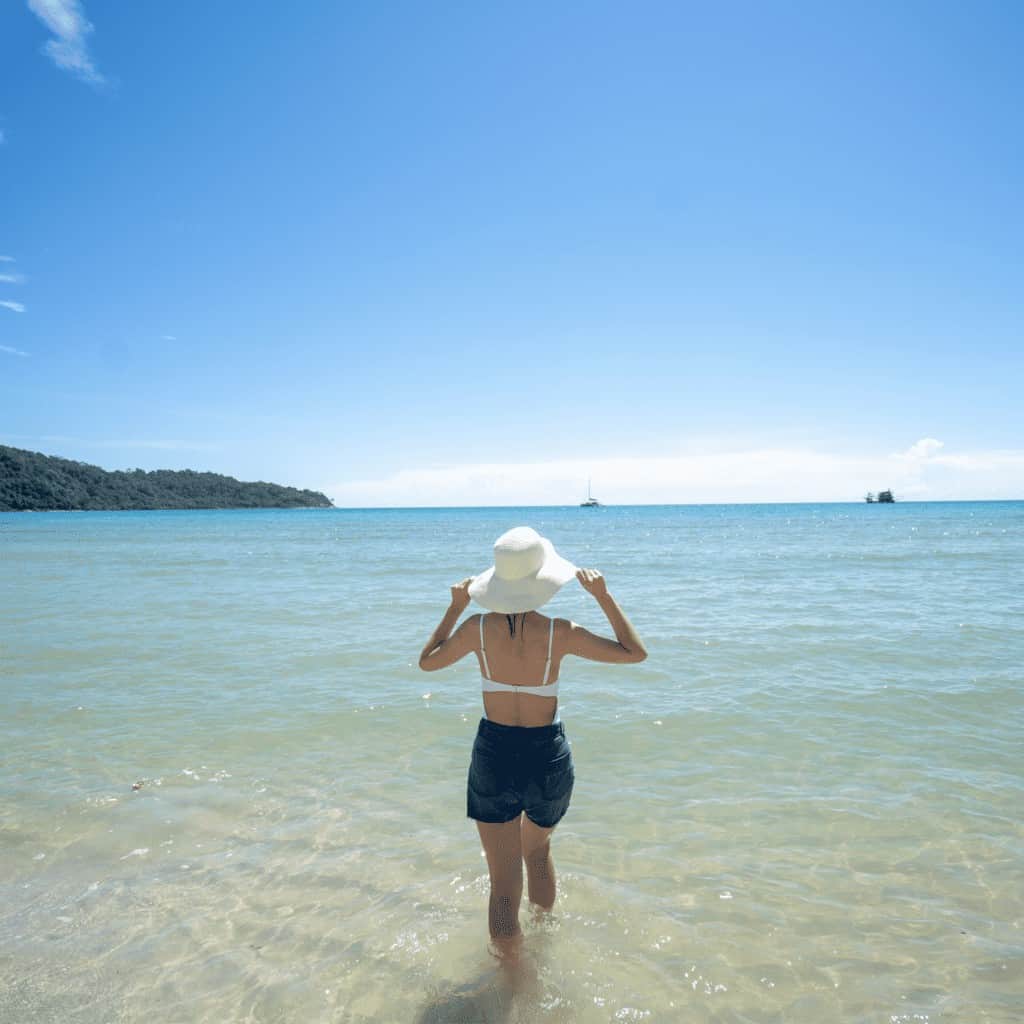 Travel Tips #2 Travel in Off Seasons- (Our Favorite Tip For How to Travel Cheap)
When traveling to a new destination, you can make your trip more affordable by avoiding peak seasons. Instead of booking flights and hotels during the busy season, it's best to wait until off-season rates are available. To ensure that you're picking the right time of year for travel, use websites like Airwander and Hopper. These sites help you find out what times have lower prices on airfare and hotel rooms so that you can book at those rates before they increase again.
Travel Tip #3 Avoid Tourist Traps- Great tip For How to Travel the World Cheap
The first rule to traveling cheap and seeing the world is to avoid tourist traps. You can eat like a local for cheap and avoid tourist traps by eating in the neighborhoods off the main street. It's best to go off the beaten path and try something down a sidewalk or away from the main strip, where you'll find that restaurants are more affordable and authentic. I always enjoy venturing off the main streets because I can see the natural character of the area I'm visiting, and I'm not exposed to the high prices and tourist traps.

Many small towns all over the globe offer a more authentic experience than visiting big cities. If you want to save money, consider staying in less well-known destinations such as Cambodia, Buenos Aires, or Argentina, which have an abundance of street food vendors selling delicious local dishes at affordable prices.
Travel Tip #4 Don't Eat Out All the Time
If you want to travel cheap and see the world, it's important not to eat out all the time. It can be pretty expensive if you're eating at restaurants all the time. Instead, use your money to buy groceries and cook for yourself occasionally. You'll save a lot of money this way.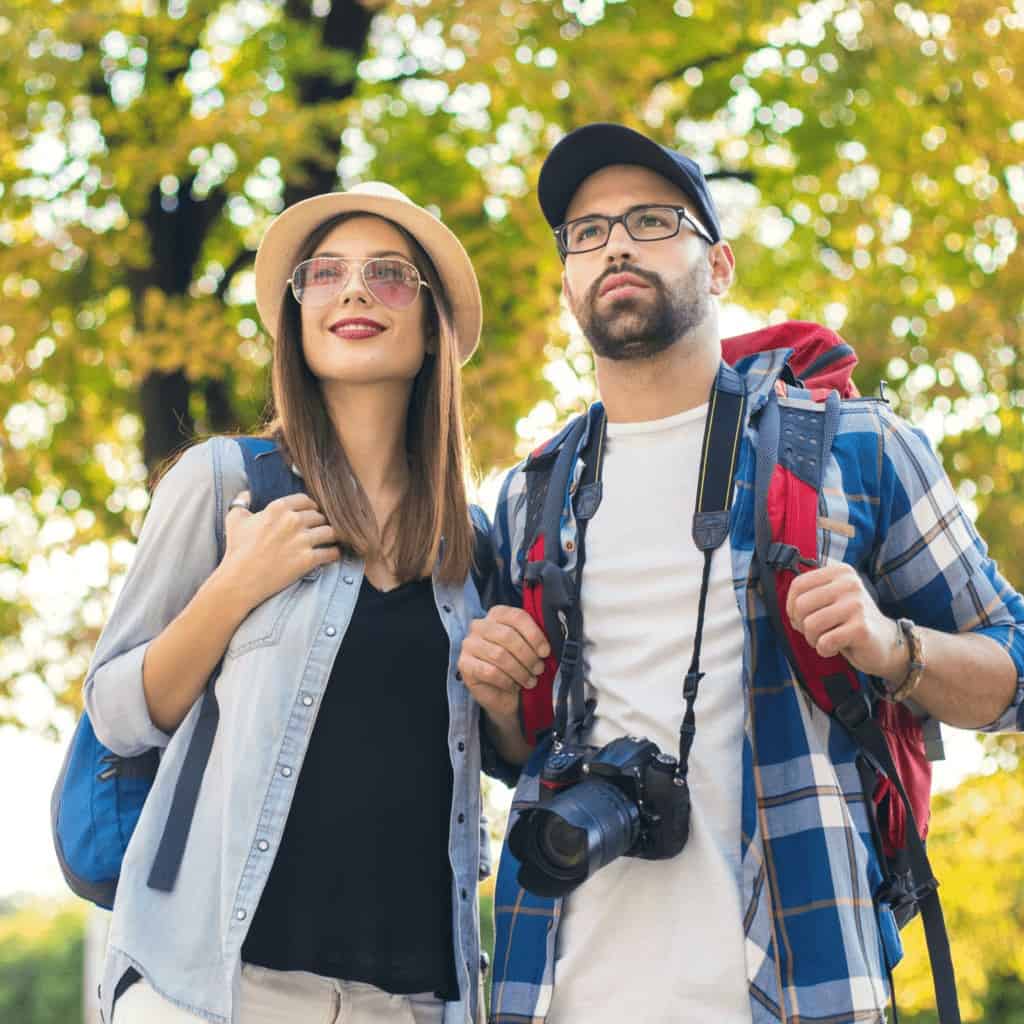 Travel Tip #5 Lightweight Travel Will Help You See the World on a Budget
Traveling light not only saves you some money but it can also save you a lot of stress. I always get a kick out of watching people travel around with huge wheeled suitcases that topple over on every curb.
By traveling light, you can dodge the luggage fees, and it also allows you to keep your stuff with you. You also don't have to worry about a missed flight or layover where you can't access your belongings because you have everything you need with you. Do you want to know the absolute best part? You don't have to wait at baggage claim; you can hit the ground running.
Check out how to pack light for our tips on months of travel without checking a single bag.
When You're Traveling on a Budget Look for Free Tours
If you're looking for an easy way to see more of the world while saving money, look for free tours! You can find them in many different cities.
Free tours are an excellent resource for travelers as they allow you to learn the history of a city, and you'll get the chance to make friends with locals who may offer all the secret sights that those who live in the town never want you to know.
We were just in Seattle and took advantage of the Seattle Free Walking tour.
We toured downtown Seattle, Pioneer Square, the waterfront. We enjoyed taking photos of the skyline, key landmarks, and surrounding mountains. And… We learned about the best happy hours and most engaging activities in town.
Cities That Offer Free Tours
-A free tour in Barcelona takes you to many different parts of the city including Gaudi's famous architecture.
-Paris offers a free walking tour that includes all five main attractions as well as some of the smaller attractions too. This makes for a great thing to do when you're wondering how to travel cheap in Paris.
-Copenhagen offers a free walking tour around the city and an optional one on Danish culture, history, and traditions.
-New York City has three free tours- These tours make for a thing to do when you're looking for how to travel New York for cheap.
Search for "Free Things" to Do in Your Chosen Destination
Search for free things to do in your chosen destination. Museums are often free on certain days, and there are many other cost-cutting ways you can see the world affordably. You may be surprised at how many free things you'll find to do. We have a full article of free things to do in Seattle. I absolutely love finding free things to do in various cities so I'll definitely be coming up with more of these "free things to do in XYZ"
Bring Your Own Water Bottle and Coffee Mug
When traveling, one of the most important things to remember is staying hydrated. Bringing your reusable water bottle can help you avoid buying bottled water and save money on the trip.
Take Advantage of Work Travel
Take advantage of work travel to get cheap travel. Work can be an excellent resource for finding affordable ways to see the world while still having a job that pays the bills. When traveling on business, use your company's resources and contacts for free transportation or excursions. Taking advantage of work travel also gives you access to health insurance that covers most expenses abroad if anything happens while on vacation.
Save Money on Travel by Traveling Slow
Getting around on your vacation can be an expensive part of traveling, but plenty of budget-friendly options are available! You don't have to break the bank every time you want to go somewhere new.
1. Take Local City Buses
Experience life like the locals do. By traveling slow and riding buses or taking other modes of transportation, you can save yourself tons of money. I like to think of traveling slowly as quality over quantity. Some of the best experiences and definitely most memorable have been while traveling slow.
I completely understand if you are short on time and are struggling to see what you want because you only have two weeks. In this case, by all means, do what you need to do to see the country. However, if you are trying to save money, taking it slow is where it's at.
2. Ride Share With a Fellow Traveler to Save Money
From personal experience, some of our absolute best travel times have been sharing a ride with a fellow traveler. There are numerous times in we would have missed out on some of the cultural encounters that make traveling enjoyable if we had taken a plane rather than the bus.
We wouldn't have connected with the locals as we did. We wouldn't have had the opportunity to share a taxi ride with someone who took the time to explain what the holiday weekend meant to them.
Also, the sounds and cultural music while riding buses is something unforgettable. For me, the crazy horn on the buses and the music of Nepal are forever ingrained into my memory.
How to Travel Internationally Cheap
1. Get a Local SIM Card
To save money on mobile data, you should get a local SIM card. With a local SIM card, you get great rates for data packages and can easily switch between countries. You'll also save money on roaming costs and have the freedom to use your phone as you usually would without paying the expensive international rates.
2. Be Aware of ATM Charges
ATM charges are standard when traveling. As a result, travelers should be aware of these fees before they go abroad. If you're planning to withdraw money at an ATM overseas, It's important to be mindful of ATM charges as they can be pretty steep. The best way to avoid these charges is to withdraw as much money as you can afford while considering that carrying a lot of cash isn't always safe; it's possible to lose your money or have it stolen.
For instance, if you withdraw $500 from an ATM in Europe with your debit card, a fee of 4% will apply to the total amount withdrawn for each transaction over 300 euros. Additionally, there is a fee of $2.50 for every transaction over $300.
3. Travel Cheaper by Visiting Countries with a Lower Cost of Living & Exchange Rate
I love love love traveling to countries that don't cost you your life savings to visit. When traveling to less expensive destinations, you don't have to be bothered with a strict budget, and you don't stress out if your friends want to hit up the town. Also, if you are craving a $1 or $2 adult beverage in the middle of the afternoon, it's completely doable.
Some people think that traveling to cheaper areas isn't as "good" because these areas aren't as well known or mainstream. I will tell you something. Some of the most affordable places I've traveled to have been the most beautiful. I've seen some of the best beaches, sceneries, and the most incredible mountain tops in some of the cheapest countries.
I love love love traveling to countries that don't cost you your life savings to visit. When traveling to less expensive destinations you don't have to be bothered with a strict budget and you don't stress out if your friends want to hit up the town. Also, if you are craving a $1 or $2 adult beverage in the middle of the afternoon it's completely doable.
Some people think that traveling to cheaper areas isn't as "good" because these areas aren't as well known or mainstream. I will tell you something. Some of the cheapest places I've traveled to have been the most beautiful. I've seen some of the best beaches, sceneries, and the most incredible mountain tops in some of the cheapest countries.
For some creative ways to score free accommodations check this one out, How To Travel With FREE Accommodations
Our favorite places to use for booking accommodations are TripAdvisor, Expedia, Hotels.com, and Booking.com. Compare prices, reviews, and proximity. Also, we have found if you can avoid the weekends you can save money by traveling during midweek.
4. Choose a Credit Card with No Foreign Transaction Fees to Travel Cheap
Swiping your way around the world may cost you a fortune in foreign transaction fees. You can avoid all of this by opening a credit card with no foreign transaction fees (or simply checking your current cards to see if they qualify). I'm a big fan of Chase credit cards.
3 Things to Avoid to Save Money During Travel
Avoid restaurants with signs that say "We speak English" or that advertise multilingual menus. These are tourist traps that are more expensive and often don't serve as good of food.
Ditch the traveler's checks and use ATMs. You will get much better rates and you can get your cash cheaper and faster. ATM's do come with transaction fees. You can minimize these fees by making fewer and larger withdrawals. Of course, stash that money somewhere safe!
While we love to sample the restaurants, don't forget that hitting up the grocery store or market is a great way to cover lunch or mid-day snacks.
Is Travel Insurance Worth It When Traveling the World?
I know it may seem like a ridiculous added expense, but you really don't know what can happen while traveling. You could break an arm while motorbiking, need stitches from a surfing mishap, or even lose something like your camera.
Travel insurance protects you from all of the accidents that can happen. It can save you while traveling in your own country or even while traveling overseas. Travel insurance is a smart thing to get so your cheap trip doesn't end up costing you thousands in medical bills.
We always travel with insurance and enjoy the peace of mind it gives us. World Nomads (our favorite) and Roam Right are two of the most popular options.
Check out our travel insurance review, Is World Nomads Travel Insurance Really The Best
How to Find Cheap Travel Insurance
Knowing how to find cheap travel insurance can make traveling more affordable. There are several ways of finding the best type of travel insurance for your needs: first, see if you have an existing plan with a company. If so, compare price quotes on their website and decide what the most cost-effective option is. If you don't have insurance with a company, it's time to shop around for the best deal. You can google search the various travel insurance companies or take a look at our three favorites World Nomads, Roam Right, and Allianz
Check Out Our Best Tips for Traveling Cheap
Our Favorite Travel Tips For How to Travel Cheap
If you're looking for specific information on how to travel the world for cheap Nomadic Matt is a popular travel blogger who has tons of resources for traveling cheap. Matt also has resources specific to the states if our wondering how to travel the US cheap.
We'd love to know, do you have any secrets to traveling cheap or tips for how to get cheap last minute flights? If so please leave a comment below to help our readers. We want everyone to be able to travel for cheap and see everything the world has to offer us.