A well-structured Travel Journal is the most important thing you can do to anchor in all those great experiences into memories. The journal not only provides a written safekeeping of your travels but the act of writing these thoughts down helps to solidify them in your memory. Learn how to write a travel journal so that it's fun. It doesn't have to be a chore. Following these simple tips will get you excited about your next trip and eager to journal.
When your trip is fresh on your mind all those sensory experiences still buzz about in your head. That random funny t-shirt somebody was wearing that made you laugh. Maybe a good smell or an interesting person you met in line at the coffee shop. Perhaps a crazy bus ride. Some of my most interesting and funny memories are the bus rides through S. America. They are even more interesting as I wrote them while standing in the bus bouncing down some rough roads. Regardless of the experience, it's essential to retain these memories, as these little tidbits are what make the experience your own.
WHY KEEP A TRAVEL JOURNAL
There are countless reasons to journal. PsychCentral writes about the health benefits of journaling. From depression to dieting, journaling has been shown to help. Below are some of the reasons that I enjoy journaling while traveling.
CEMENT MEMORIES
By writing things down while fresh in your mind you will not only remember the finer details but you will help that memory stick. This is the single most important thing you can do if you want those memories to be with you for a lifetime.
FUTURE TRIP PLANNING
I always like to reflect back on previous journal entries before planning the next trip. It helps to get you in the mindset of travel.  In my trip journal, I always include a packing list and as I travel I reflect on that list.  What I'm using and what I could have left behind. This information is invaluable when planning a new trip.  If I return to an area that I've traveled before I can look back for ideas on things that I missed the first time around.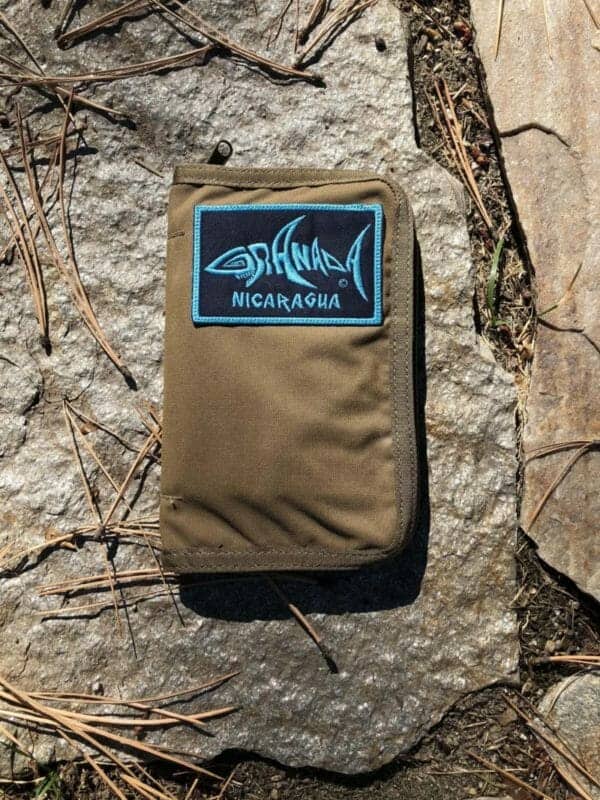 HELPING OTHERS
It's the ultimate tool to help your friend plan a similar trip. The names of the places you stayed will likely not be in the old memory bank 8 years from now. It's really nice to give people good detailed and pertinent info to help them succeed on their trip.
HOW TO WRITE A TRAVEL JOURNAL
PRE-PLANNING
I always say the fun starts before you leave and so should your journal. Researching a trip can be a blast.  The places, the food, the language, and how to get around.  These are all components that I include in my journal. Is there a particular food you want to try, write it down. How about some key phrases in the native language, better yet get a phrasebook.  For a lot of countries I may have 10 dishes I want to try.  I'll devote a page and make a checklist so I'm sure not to miss any. Throughout your pre-planning write down those import pieces of information that may come in handy later when access to the internet or other references isn't available.  Phone numbers and reservation details for example. I include alternate plans for the trip in this area as well.  Perhaps a part of the trip is weather dependent.  Here is where I detail the plan B should weather not cooperate. I also include the websites or other information sources that helped me so that I can quickly find them again.
PACKING LIST
This is where I like to go back and revisit my packing list from a previous trip.  Here I can see my previous list and reflect back on my comments as to things I would not take again.  This really helps to keep your pack light and efficient. From here I start building a packing list. I like to start this early and not just a few days before the trip.  I often find myself thinking of things I need in the most random places and will just record them on my phone or something handy.Bag/luggage selection comes in to play here.  For the majority of my trips I only travel with bags that are airline take-on friendly.  Checking bags costs a ton and the risk of bags getting lost make this a no-go for us.  The exception to this would be a long trek such as Anapurna or Everest Basecamp where a more traditional backpacking bag would be more appropriate. Our favorite take-on friendly bags are the Osprey Farpoint 40 and the slightly bigger Osprey Porter 46.  Read more about these bags in our How To Pack Light Tips. I realize that everyone's needs while traveling will be different but my main piece of advice is error on the side of too little.  I rarely find that I need more and you can always buy what you're missing.
THE DAILY JOURNAL
Now on to the fun part, the daily journal. I write my daily journal towards the end of each day. I like to come up with a fun title for the day. Something embarassing or funny. I start my page off with the title and date. For example, day 8 of our Annapurna Trek was titled "Upside down turtle." Named after a hilarious moment when Jill with her huge backpack was stuck on her back and couldn't right herself. After laughing and taking countless pictures we did eventually lend her a hand.I then write down any travel that was done that day. For example, Seattle airport -> downtown -> ferry to Whidbey island. Brief but just enough to jog your memory of that day when looking back. From here I just have fun. I'm writing this for myself so whatever feels right I just go with it. I might start the day off mentioning where we slept or I might go right into some person I met at breakfast. I like to keep it flexible. I use this part of the journal to highlight any issues or things I would do differently. Perhaps you missed a place you really wanted to see. Make a note of it so you don't miss it next time.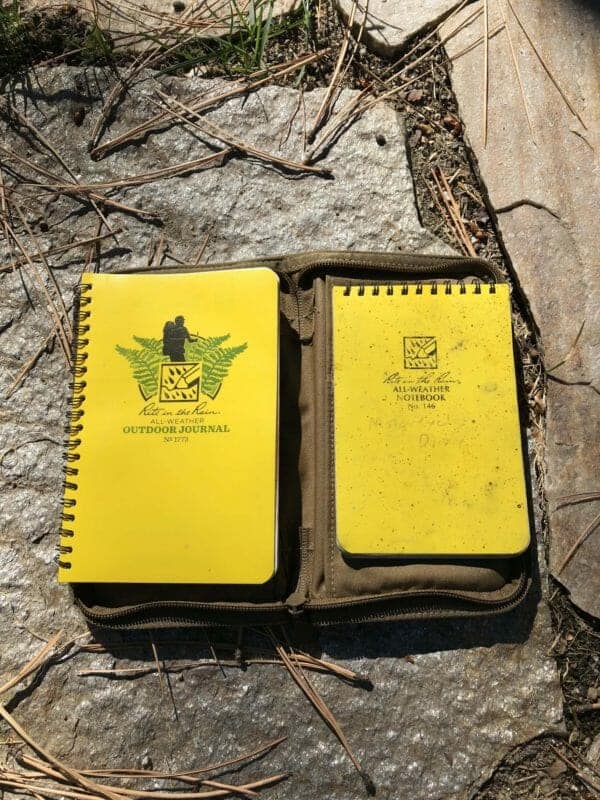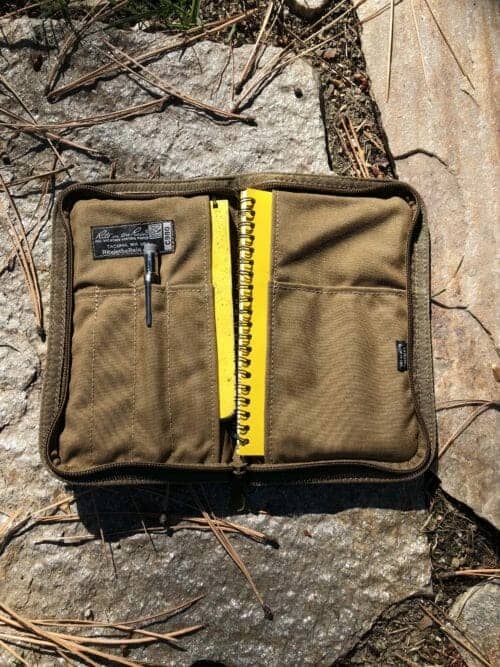 FOCUS ON THE SENSES
The People and Culture – Be descriptive and focus on what people look like. What they were wearing. What it was that caught your eye. The Sights and Sounds – Travel is full of different sites and sounds. Even cities have their own distinct sounds. Once you put your pen to the paper I bet you'll be surprised at what make an impression with you. The Tastes and Smells – My favorite thing about street food is being able to watch how the food is prepared. Go beyond the taste and smells and make note of the sights and sounds that went into making your meal. Your Expectations – Reflecting on your expectations and preconceived notions is a great way to put down some interesting observations Your Feelings – Keep track of how YOU are doing. Tired, happy, sad, or maybe you are missing someone. Write it down. Have Fun – This journal is for you and you only. Have fun with it and don't be afraid to experiment. Get outside of your comfort zone. Try writing poetry or lyrics.
PHOTOGRAPHY
Keeping track of pictures on the trip can be tough when you're someone like me who shoots a couple thousand in a month. A lot of cameras have integrated GPS which tag your pics with a location, most phones do this. If you have one of those then great. If you're lugging around a Professional grade camera this feature might not be built in. If that's the case I will often make notes in the journal as to the picture number to help with the timeline when I get home. A quick side-note here, a few people have asked what camera I shoot with. I'm currently shooting the Sony A7 and absolutely love it. Takes incredible photos and is very compact and light. It's a full-frame professional grade camera so not for everyone but if photography is your thing like it is for me it's worth it. I'll try to get a review written up here soon.
TRAVEL JOURNAL IDEAS
This is more important than you think. I use the Rite in the Rain journals for the obvious reason that they are incredibly durable and waterproof. I don't want the pages falling out or the ink running after a rainstorm. Don't risk it.
Spend a few extra bucks and get something that will last. I've used lesser options and have always regretted it. As for size I prefer something that is small enough to fit in a cargo pocket or small purse. I don't want to have to take off my backpack to get to my journal. Don't get something that you feel is too big to take on a short stroll. You never know when the creative juices will start flowing. If the water proof journal isn't your thing here a few other popular options.
This Old World Journal just screams travel with it's world map cover. It also has a foldover panel that closes with a magnet to secure your jottings, notes, and ideas. It is very popular and gets great reviews.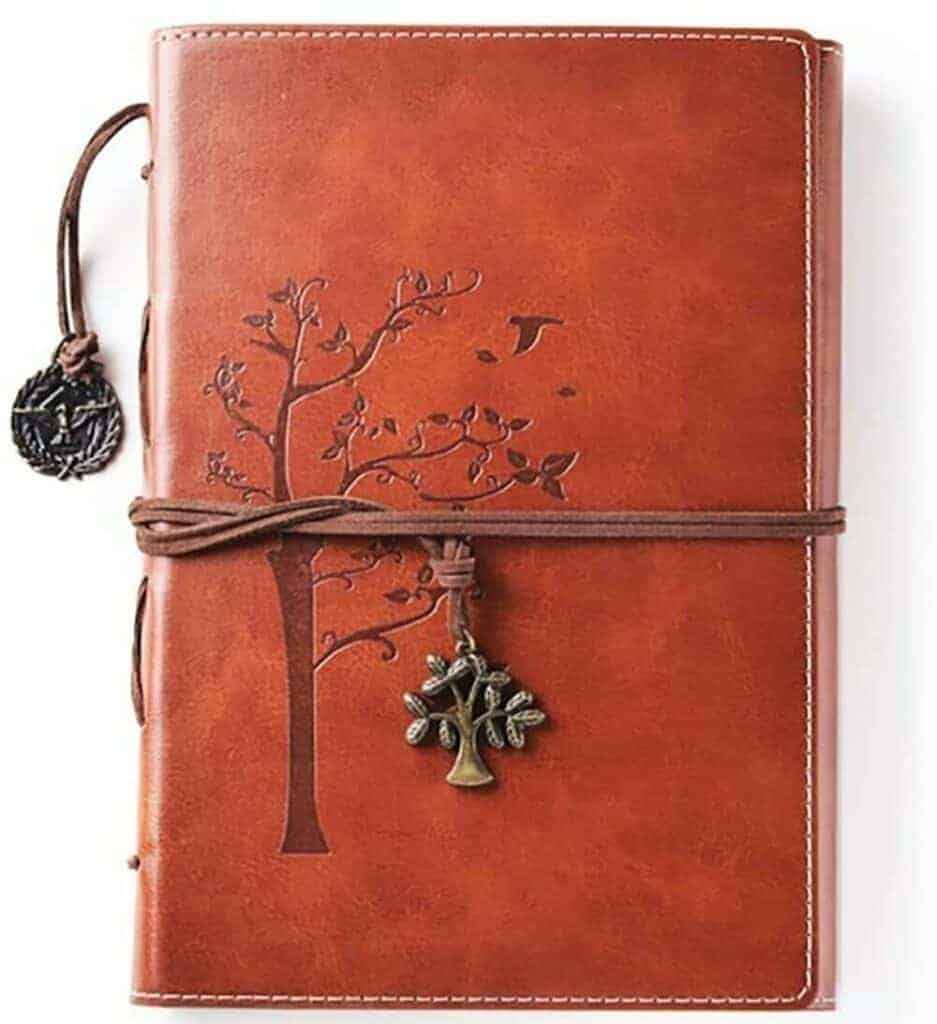 The Vintage Journal also has a wrap around closure and leather strap to keep it secure. What's unique about this option are the refillable pages insert. If you like to write a lot this may be a good option. This also gets lots of positive reviews.
There are some online options available. Penzu is a popular one but have not used online options yet so can't really comment. I would still want the paper version as it is more likely to be accessible. I think these online options might be a great place to transpose the paper journal once you get back. I also take pictures of my journal entries throughout the trip as insurance should I lose the journal.
IN SUMMARY
If you aren't journaling you are missing out.
Journal frequently so that it doesn't feel like a chore.
Push yourself to get all touchy-feely and add some depth to your journaling
Reflect back on them time to time. I absolutely love to read our old journals. It's amazing the little things you forget.
Think travel is expensive? Well think again!