There's one thing in an overland vehicle or van build you don't want to go cheap on, and that's electrical. As more and more people are getting away from propane and going full electric in their builds, having a solid electrical system is more important than ever. Here's why we chose Mastervolt over Victron for our electrical components.
Let's first discus our electrical needs as everyone will be different.
Our Electrical Build Needs:
1000 watts of solar
24v Lithium battery system 14,000 watts
3000 watt inverter
Dual top induction cooktop 2500 watts
Dedicated alternator for charging
Digital switching
Mini split AC system 800 watts
Remote monitoring and remote activation of electrical components
Now taking a closer look at that list there are 3 of those that you don't often see in your typical camper van or overland vehicle build. Those would be the dedicated alternator, digital switching, and remote monitoring. Let's take a closer look at each of these to discuss what they are and why they were important to us.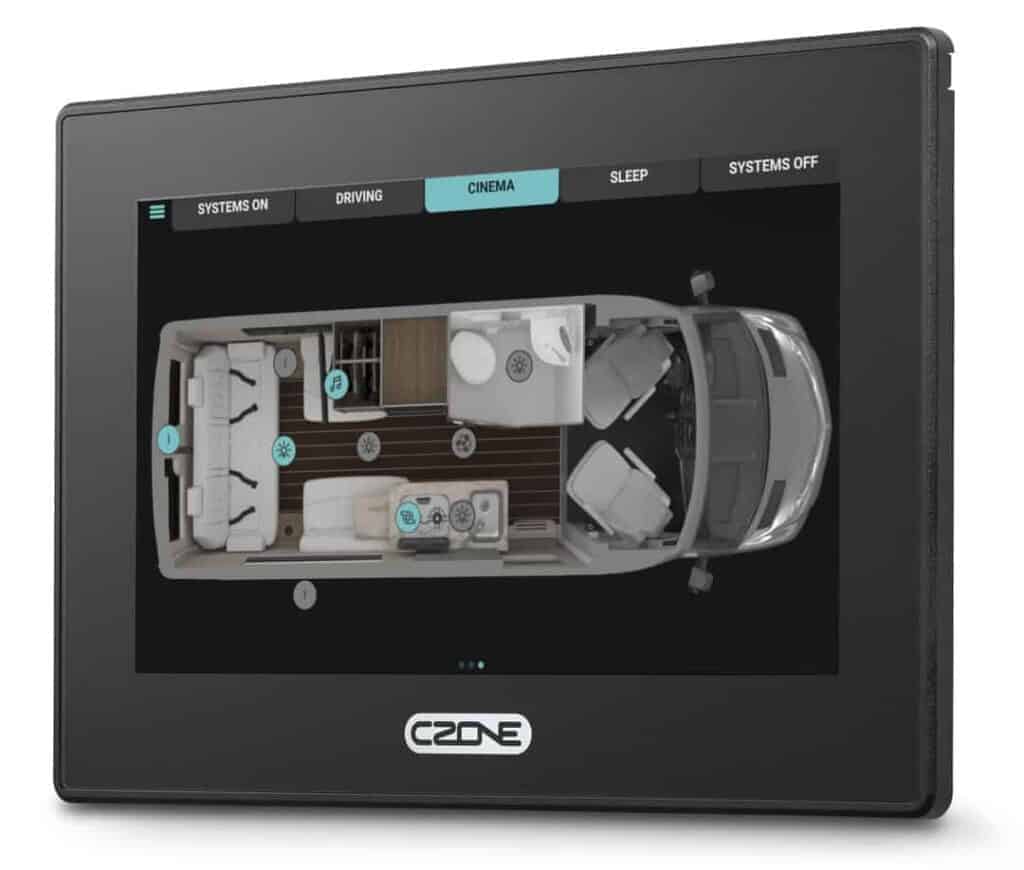 Charging your house batteries with an alternator can be a very fast and efficient way to get your batteries topped off. There are several reasons why a dedicated 2nd alternator for house battery charging is ideal.
Having a 2nd alternator for charging means all of the energy it is producing is being used to charge your house battery. When you use your main engine alternator you have to share that energy with what the vehicle needs to run, often leaving you with not much power to put towards your camper batteries.
In addition, maxing out your primary alternator is not always a good idea because it can lead to wear and premature failure of the alternator which of course could leave you stranded when you least expect it. So for us having a fast charging source and knowing that we are not overloading the engine alternator was worth it.
WHY MASTERVOLT IS BETTER FOR A SECOND ALTERNATOR
Mastervolt makes alternators that are designed to integrate seamlessly with their system. You won't have to worry about compatibility issues and the real time monitoring, error codes, temperature, battery status, and numerous other metrics are easily accessed through the Mastervolt Czone system.
Victron unfortunately does not offer anything like this and while it certainly will work, you'll loose the integration and monitoring capabilities that Mastervolt offers.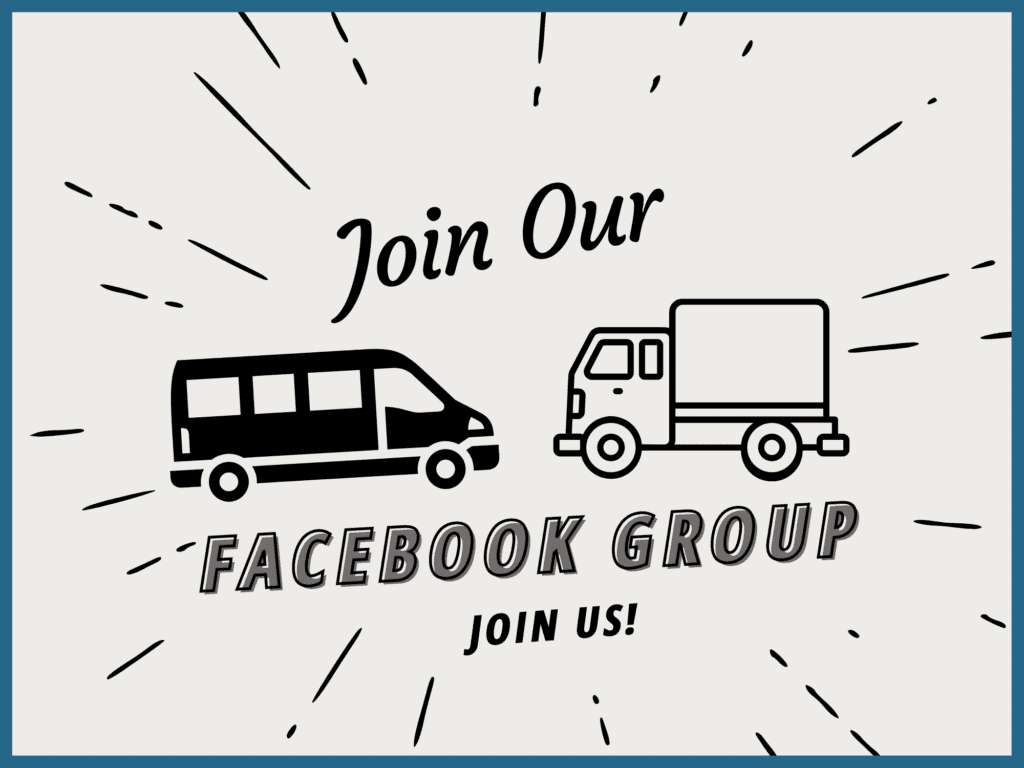 WHAT IS DIGITAL SWITCHING
The basic components of a camper van or overland vehicle electrical system are a battery, a fuse, and a switch. The battery sends energy through a fuse which then goes to a switch which closes the circuit and gives power to a device.
What digital switching does is combine the fusing and switching functions at the fuse box. Typically you would run power from your fusebox to for example a light switch on the wall. That light switch would then have to be physically switched to turn the lights on or off.
With digital switching the actual switching of the power is at the fusebox. This allows the switching of the light switch to be done several different ways. For instance, you could use an app on your phone or a touch screen display to turn the lights on or off. You can also install a traditional switch on the wall but what that switch actually controls can be changed. Since the wall switch is "talking" to the digital switching fuse box you can actually program that switch to control anything that is run through the digital switching system.
You could program it to switch your overhead lights and then if you changed your mind you could program it to turn on floor accent lights all without changing a single wire. This flexibility along with being able to control switches from our phone while up in the cab was a really great feature that we wanted to include in our dream overland vehicle build.
REMOTE MONITORING AND SWITCHING FOR CAMPERVANS
Remote monitoring ties in closely with digital switching and allow us to control or check on things with the camper while away. If we are taking our last run on the ski hill and want to crank the heat up in the camper we can do that with ease just using our phone. Or perhaps you wanted to check the temperature in the van while away to make sure it's not too hot for your animals. Again, all possible with the remote monitoring that's available with Mastervolt and Czone.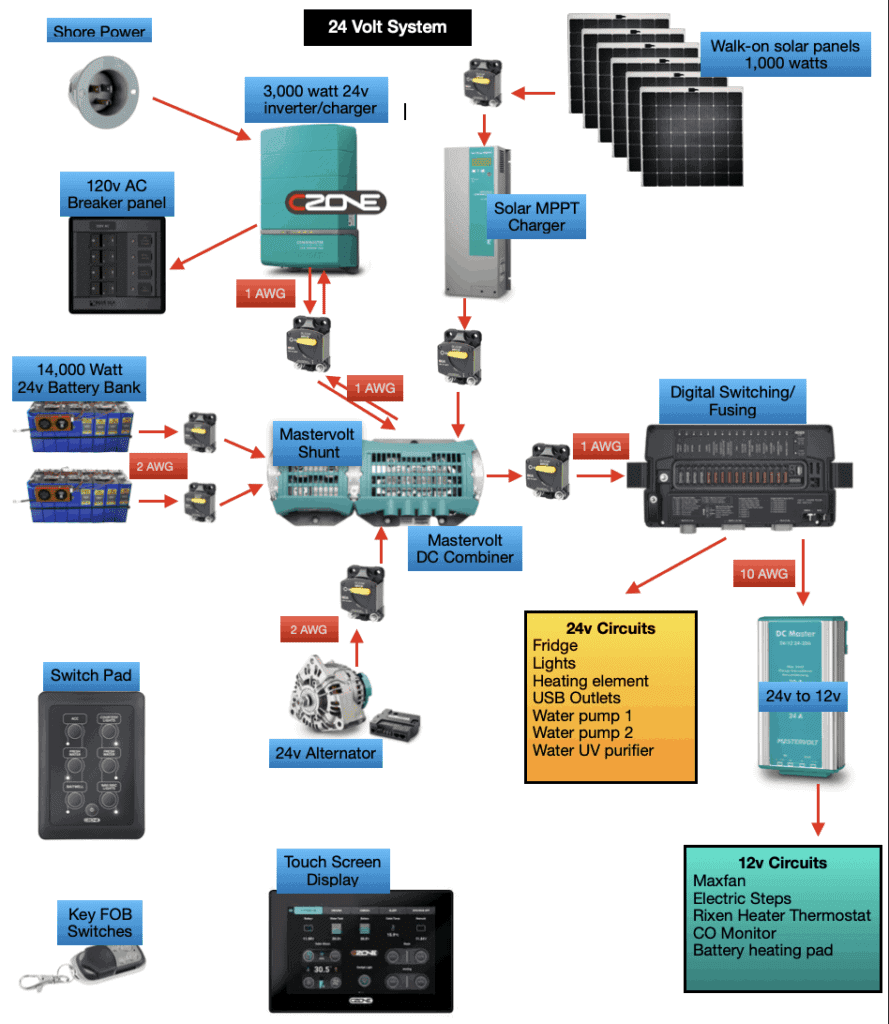 WHEN MIGHT VICTRON BE A BETTER CHOICE OVER MASTERVOLT
Mastervolt really lacks in terms of solar charge controller choices. They only have a couple options and if those don't fit with your solar install that can be a real problem.
Victron also has a much bigger DIY network and there are far more camper van installation out there so help is much easier to find. With Mastervolt you're probably going to have to figure things out more on your own since these systems primarily live on luxury yachts.
I have over the last year noticed a few RV companies that are now using Mastervolt and Czone for digital switching. Airstream, Eartchcruiser, and Earth Roamer are a few that come to mind. This is a good thing and will likely mean that DIY resources will be improving for Mastervolt.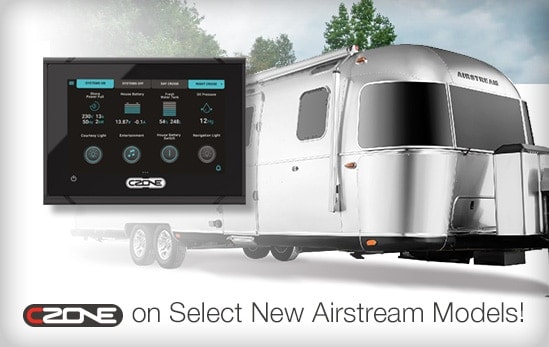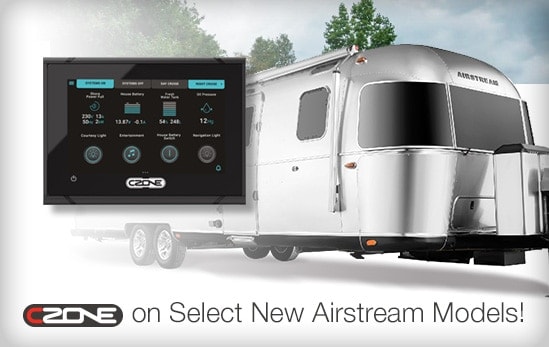 IN SUMMARY
Both Victron and Mastervolt make top of the line electronics that will last a very long time. If digital switching and remote monitoring are not important to you Victron does have several benefits. For many the better DIY resources and charge controller options would make Victron a better choice. But for us Mastervolt was the clear winner for our needs.