Just a few miles outside of Gunnison Colorado sits the popular mountain bike destination Hartman Rocks.
The trails here provide a range of opportunities for all skill levels. You'll find natural technical Slickrock features intermixed with traditional fast and flowy single track.
Hartman Rocks is particularly stunning during sunset or sunrise with the Gunnison Basin to the North and the San Juan Mountains to the South.
General Information
Mileage: 40+ miles of biking bliss
Difficulty: Beginner to advanced trails
Camping: There is a ton of great free dispersed camping in the area
Local Trail Club: Gunnison Trails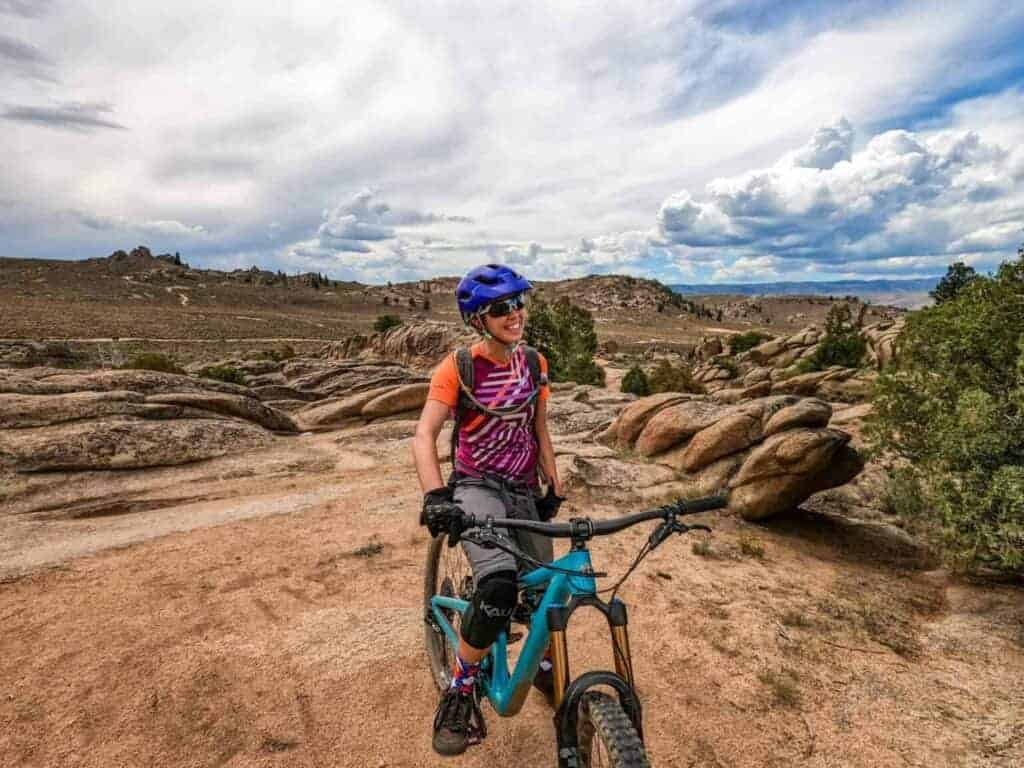 Hartman Rocks is home to over 40 miles of single track that meander through rolling hills of sagebrush, Cottonwood groves, and granite rock formations.
HARTMAN ROCKS BIKE TRAILS
There are several great loops that are all on Trailforks. We would recommend the Classic Figure 8 which will run you about 13 miles and is rated black.
This trail will get you familiar with the variety of terrain the Hartman Rocks has to offer. You can expect technical challenge, a touch of exposure, slickrock, and plenty of flow.
This is our recommended route for intermediate to advanced riders. Click on the routes tab below for more details.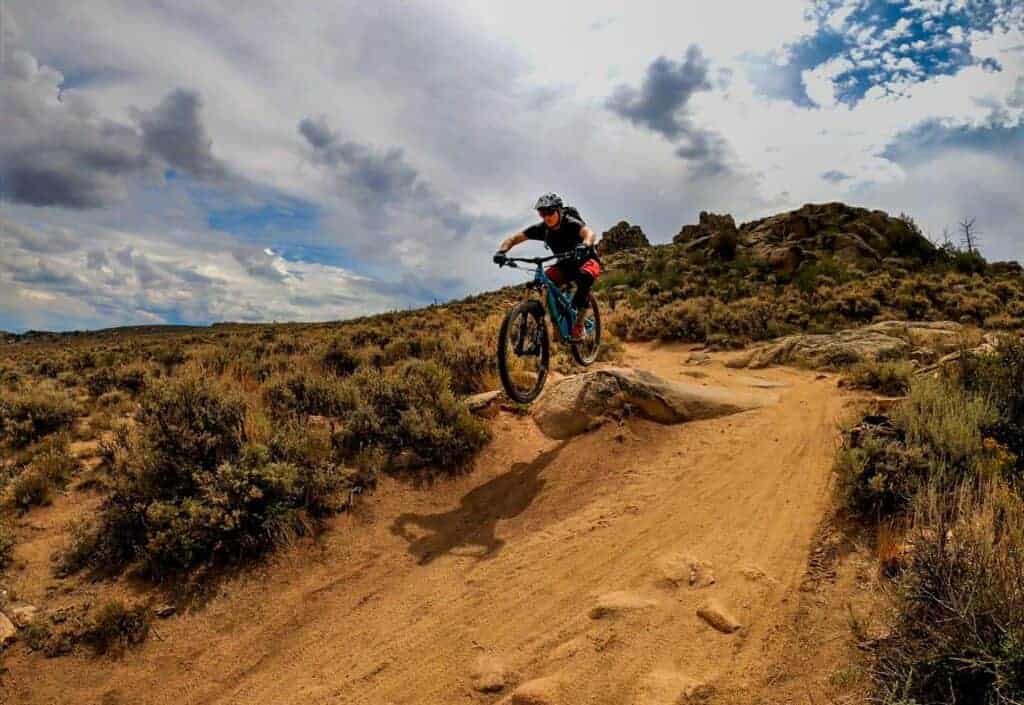 This shot above is from Becks which is a fast and flowy intermediate that was an absolute blast.
Amongst all the decomposed granite trails are some granite slickrock features. This shot was taken from the Notch as we worked our way back down towards the lower parking area.
FOR A BETTER LOOK AT THE RIDING HERE AT HARTMAN ROCKS CHECK OUT OUR VIDEO BELOW
WHY WE LIKED MOUNTAIN BIKING HARTMAN ROCKS
We loved the variety of the trails ranging from fast and flowy decomposed granite to slickrock that reminded us of Moab trails.
The trails are well built with plenty of features to make them playful and jumpy. And don't forget to look up because the views are stupid gorgeous.
Hartman Rocks was an absolute blast and combined with the epic camping here this place definitely deserves a spot on your mountain biking todo list.