When you are packing for your next roadtrip, there are several must-have RV necessities that you won't want to do without. Traveling by RV is a great way to explore the world, but you need to make sure you're prepared first! We've rounded up a list of several must-have RV accessories to make sure you'll be traveling without worries.
RV-Friendly Toilet Paper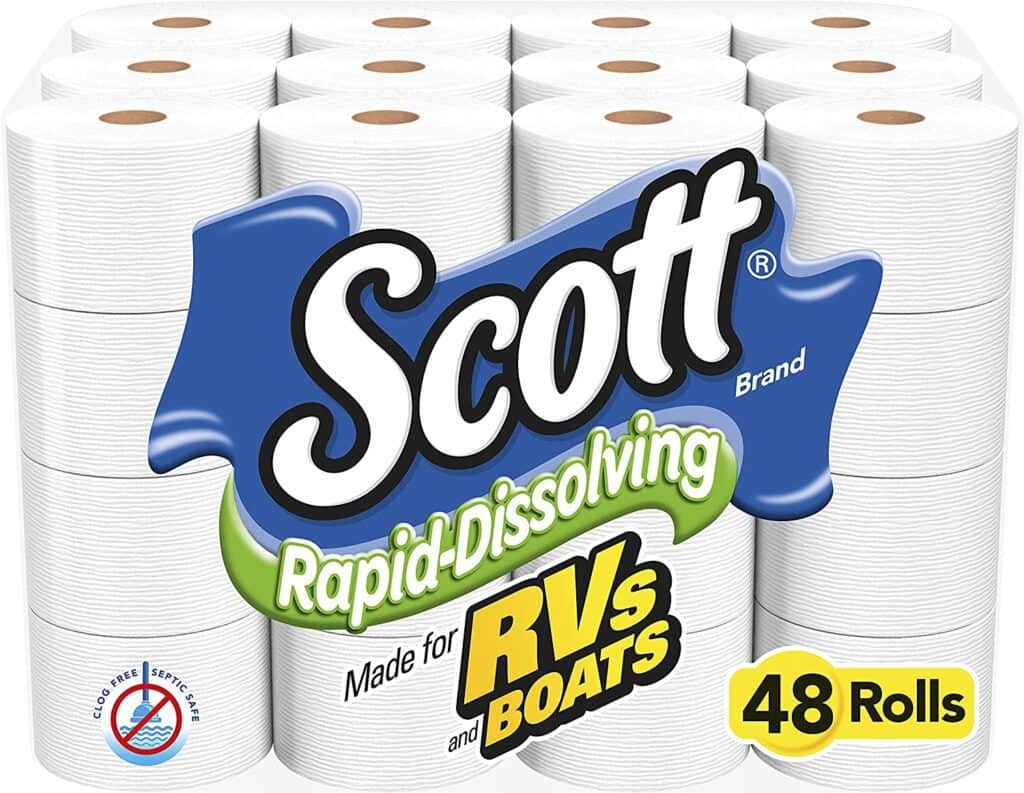 You'll be thankful you packed this when you need it! RV toilet paper is designed to be extra absorbent and break down much easier making it septic and sewer safe. It's perfect for dealing with any mess.
Extra Batteries
You never know when you'll need extra power, so make sure to pack some extra batteries. A power bank is a good option if you want to keep your devices charged up.
Spare Tires
You never know when you'll need a spare, so it's best to make sure you have at least one on hand. Make sure to check your RV's tire pressure before you hit the road and check it often depending on how long you will be traveling.
Extra Hoses and Fittings
If you're planning on taking your RV on a long road trip, it's a good idea to pack some extra hoses and fittings. This way, you'll be prepared for any unexpected leaks or problems.
Duct Tape
Make sure to pack a roll of duct tape before your next RV trip. This trusty adhesive can fix just about anything. It can fix leaks, fix broken fittings, and even hold things together in a pinch. The Gorilla Tape brand is one that is long-trusted, thanks to its waterproof, temperature-resistant qualities.
Water Hoses and Filters
You'll need a way to fill up your water tank and then filter it so that it's safe to drink. Make sure you have plenty of hoses on hand, as well as extra filters.
Sewer Hoses and Adapters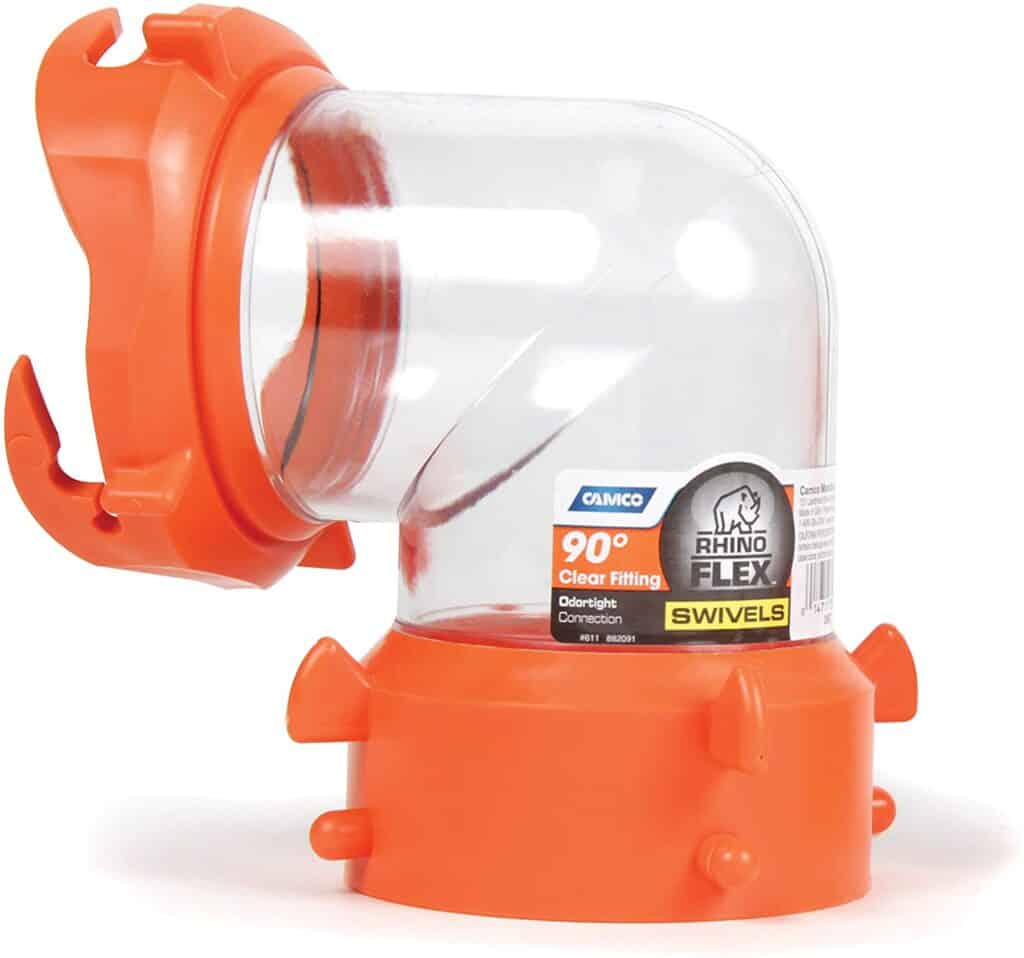 Make sure you have a way to empty your sewage tank. This is where having plenty of hoses and adapters come in handy so that you can hook up to any type of sewer system. Also consider getting a clear elbow connector. It may sound (and look) nasty; however, you will be able to see that all the dumping is done.
Leveling Blocks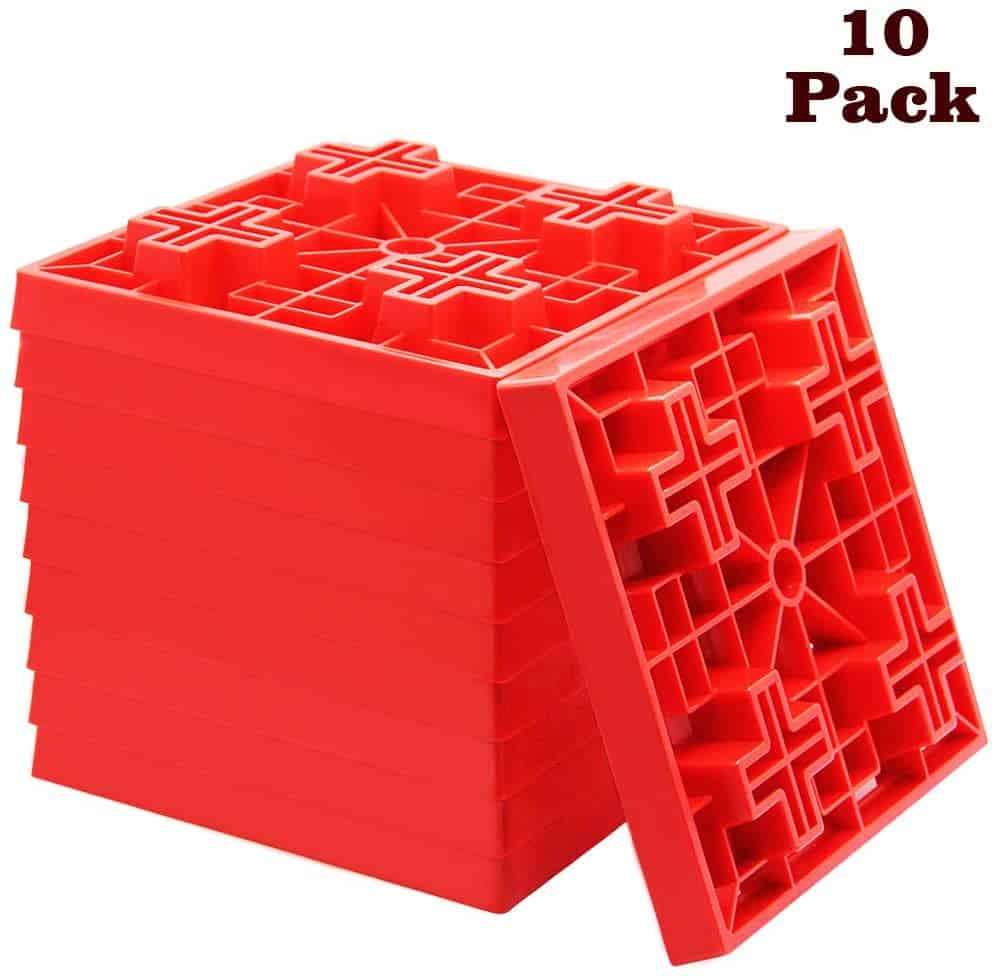 Leveling blocks are a must-have to level your RV while you are parked. They especially come in handy when you're on an uneven surface. There are several types to choose from. These single, square-shaped leveling blocks can be stacked, whereas these are more of an incline-shaped (wheel chocks) that can still be combined together.
Extra sets of keys
You should have a set of keys for the RV, as well as a set of keys for the towing vehicle. You wouldn't think that an extra set of keys is a "must" but it truly is. Trust us when we say they will come in handy when you least expect it.
A Good RV Leveler
This is a must-have if you're not comfortable leveling your RV yourself. It makes the process a lot easier. And thanks to our technologically advanced world, levelers like this Rhino Storm are wireless and compatible with Android and iOS.
A Portable Generator
If you're going to be camping in an area without electrical hookups, you will want to have a generator on hand. This will provide you with the power you need to run your RV's appliances. A portable generator is a MUST have!
Fire Extinguisher
This is a necessity that is most likely already part of your first aid and RV emergency kids. You should have at least one fire extinguisher onboard, and it should be easily accessible. Since the space on RVs is minimal, the StaySafe brand is the perfect size to have on hand. Fire extinguishers are one of those things you don't realize you need until you need to use them!
First-Aid Kit
It's always a good idea to have a first-aid kit on hand, especially when you're traveling. Buy one that you love and that you can easily restock. We buy ours off Amazon and refill it with items from the Dollar store. Make sure everyone knows where it is kept and what's inside.
A Good RV Awning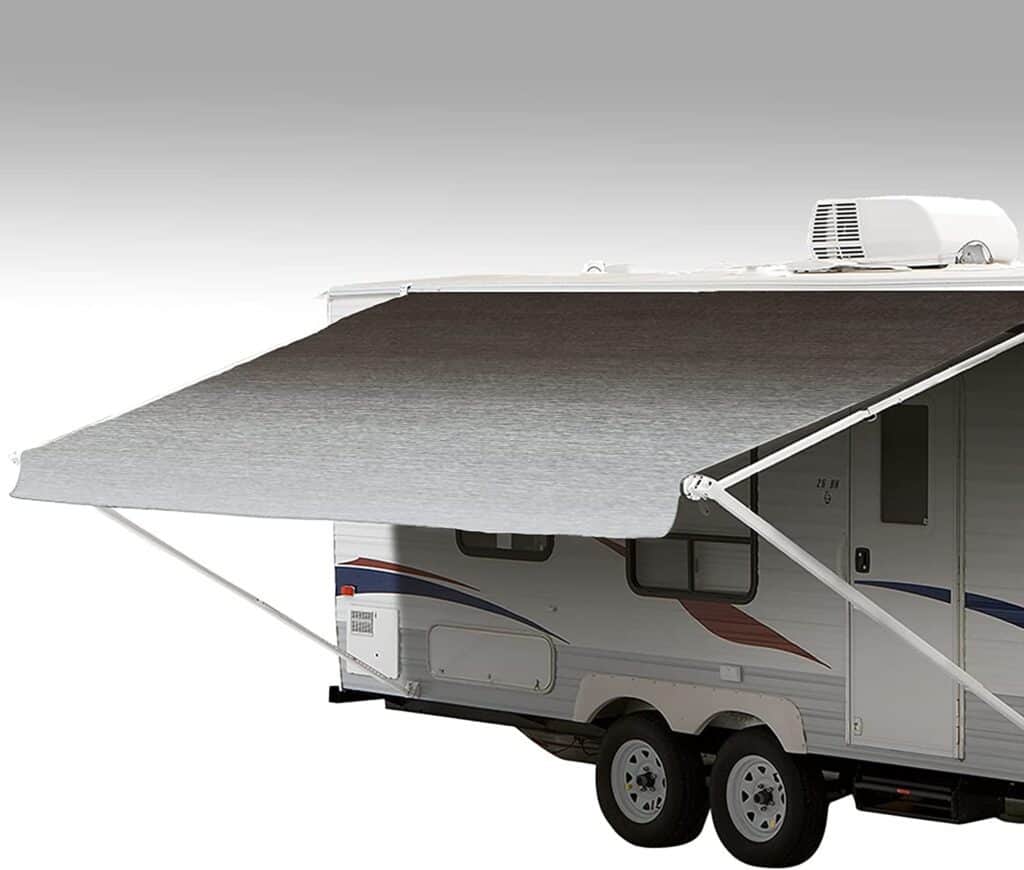 If you're going to be spending a lot of time outdoors, you'll want an awning. This will provide you with some much-needed shade and shelter from the sun. They come in all shapes, sizes, and fabrics so be sure to get one that accommodates your specific RV and will give you the style and comfort you want.
Travel Laundry Bag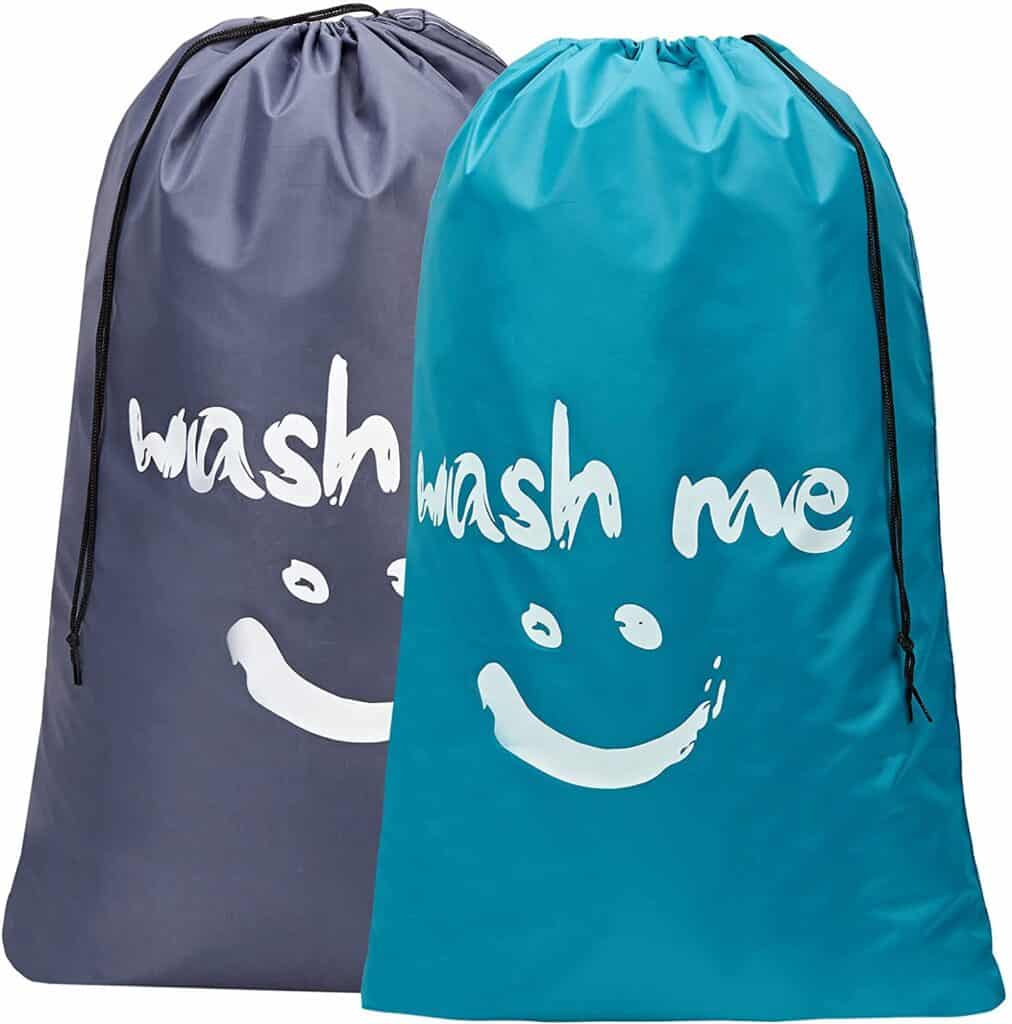 If you have a washer and dryer on board, you're one step ahead of the laundry game. However, if you opt in for laundromats, having a good travel laundry bag on hand is a must have. These make it easy to transport your dirty and clean clothing. Either keep 2 on hand (1 for dirty clothes and 1 for clean) or simply wash the dirty bag with the load of laundry.
Instant Pot
When it comes to cooking, you don't want to worry about what to prepare. The Instant Pot is not only a space saver but also a time saver. You can cook an entire meal in one pot and have it ready to serve in no time. Cleaning up is a breeze too!
Tabletop Water Filter
There are many brands out there to choose from so it boils down to preference. When looking for a tabletop water filter, make sure it's the perfect size and will yield the amount of water you may need for the size of your family.
RV Windshield Cover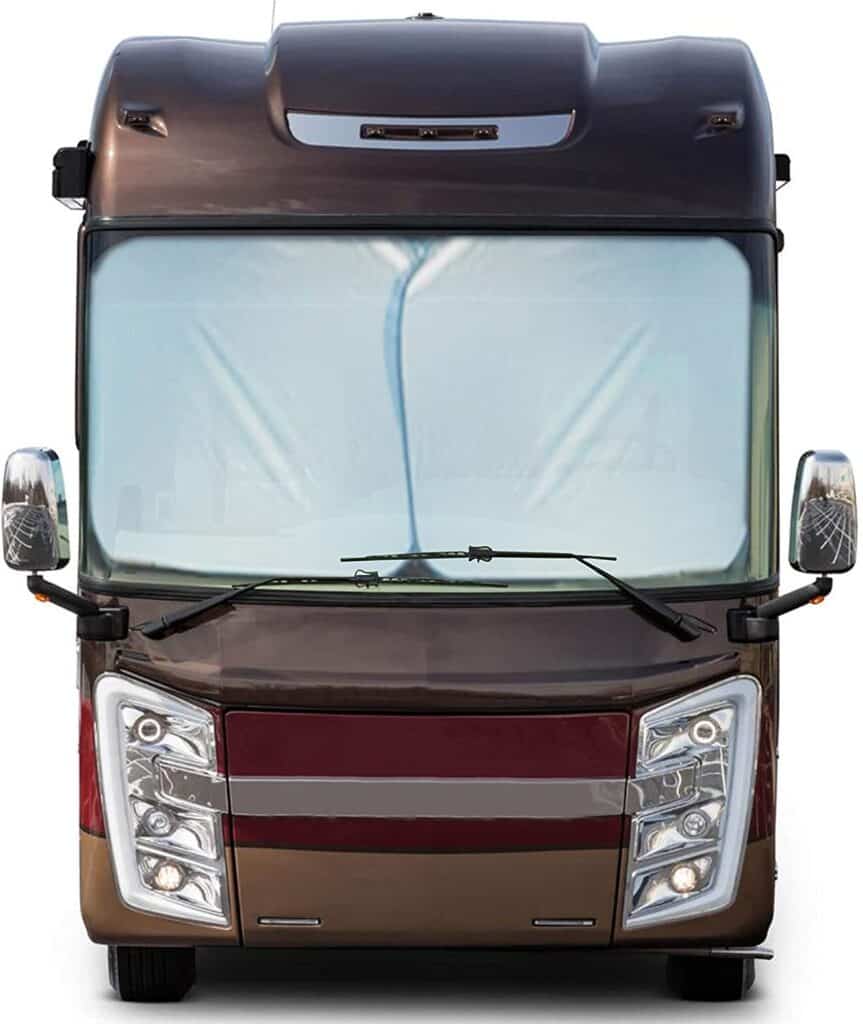 An RV windshield cover will protect the dash and help to keep things warm in the winter and cool during the summer. Having a windshield cover will also provide a bit of privacy when you're camped in an RV park
Final Thoughts
Although there is so much more we could add to the list, these are just a few of the essential items we know you'll need for your next RV trip! Make sure to pack all of these items before you hit the road and double-check to make sure everything is effective and working. With these must-haves, you'll be prepared for anything!