The nomadic lifestyle comes with various accommodation options to suit your personal preferences, budget, and travel goals. From house-sitting and home exchanges to van life and camping, there's a perfect nomadic place to live for everyone.
This article will guide you through the different types of accommodations and nomadic living spaces available to travelers, helping you find the perfect home away from home as you embark on your journey.
House-Sitting and Home Exchanges
House-sitting is an excellent way for nomads to secure free accommodation while providing homeowners with the peace of mind that their property is well-cared-for during their absence.
Platforms like Trusted Housesitters and Nomador connect nomads with homeowners looking for reliable house-sitters. In exchange for taking care of the property and possibly some pets, you'll have a comfortable place to stay without the usual costs.
Home exchanges, on the other hand, offer travelers the opportunity to swap homes with someone else in a different location. Websites like HomeExchange and Love Home Swap facilitate these exchanges, allowing members to browse listings and make arrangements with other homeowners. This type of accommodation not only saves you money but also provides a unique, authentic living experience in your chosen destination.
Long-Term Rentals and Sublets
For nomads who prefer a more stable living arrangement, long-term rentals or sublets can be an ideal option. Monthly or yearly leases can offer better rates than short-term stays, and you can find furnished or unfurnished properties depending on your needs. Websites like Airbnb, VRBO, and even local real estate agencies can help you find suitable rental options in your desired location.
Subletting is another great alternative, where you temporarily rent a room or entire property from the original tenant. This arrangement can be mutually beneficial, as the tenant can cover their rent while away, and you get a place to stay at a potentially lower cost. Websites like Sublet.com and local classifieds can help you find sublet opportunities.
Hostels, Guesthouses, and Co-Living Spaces
Hostels and guesthouses are popular choices for budget-conscious nomads who want to meet fellow travelers and immerse themselves in the local culture. These shared accommodations offer dormitory-style rooms or private rooms at affordable rates, and often include common areas, kitchens, and laundry facilities. Websites like Hostelworld and Booking.com can help you find and book the perfect hostel or guesthouse for your stay.
Co-living spaces, a relatively new concept, cater to digital nomads and remote workers who value community and collaboration. These spaces offer private or shared rooms, workspaces, and communal areas to foster networking and social interaction. Co-living platforms like Outsite, Roam, and Selina offer a variety of locations, amenities, and pricing options to suit your needs.
Van Life and RV Nomadic Living
Embracing the van life or RV living offers nomads the freedom and flexibility to travel at their own pace while carrying their home with them. This option allows you to personalize your living space, save on accommodation costs, and enjoy a unique sense of adventure.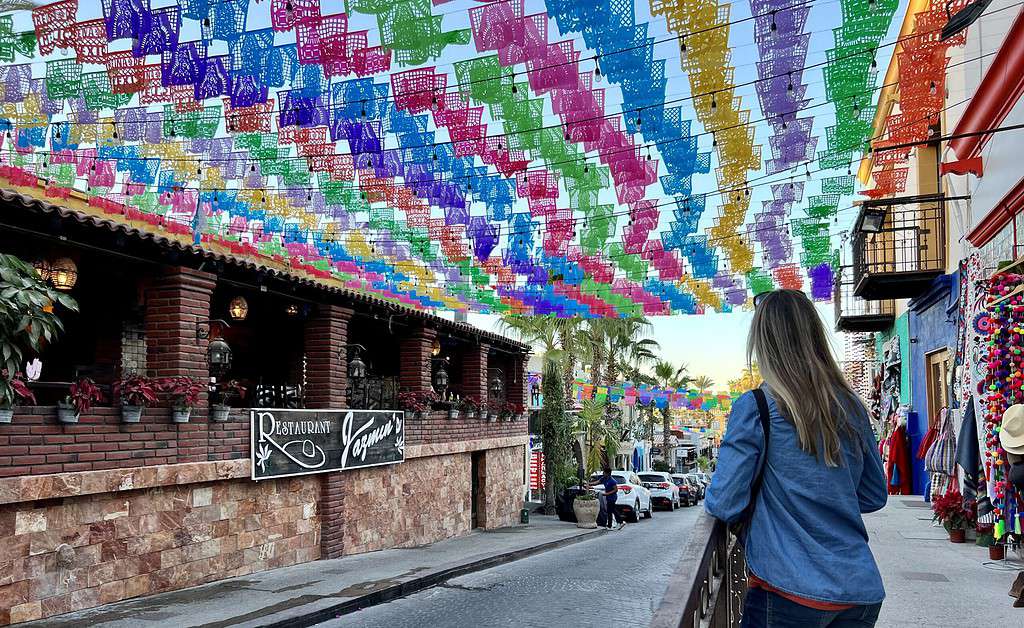 To make the most of this lifestyle, invest in a reliable vehicle, learn basic maintenance skills, and familiarize yourself with the numerous apps available for Vanlife and RV travel. We built our own home on wheels and while this might not be for everyone it can be a great budget option.
Camping and Alternative Accommodations
For nature-loving nomads, camping offers an opportunity to connect with the great outdoors and save on accommodation costs. Campgrounds, national parks, and even wild camping spots provide a range of options for pitching your tent or parking your camper. Be sure to research local regulations, pack essential gear, and practice Leave No Trace principles.
Alternative accommodations like eco-lodges, glamping sites, and even treehouses can provide unique and memorable experiences for nomadic travelers. These options often prioritize sustainability and a connection with nature while offering a range of comfort levels and amenities.
Websites like Glamping Hub and Unusual Hotels of the World can help you discover one-of-a-kind stays that align with your values and interests.
Final Thoughts On Nomadic Places To Live
The diverse world of accommodations and living spaces available to nomadic travelers ensures that there's an option for every preference, budget, and travel goal. From the freedom of van life to the community vibe of co-living spaces, the possibilities are endless as you embark on your nomadic journey.
By understanding the different types of accommodations and considering factors like cost, comfort, and personal needs, you can make informed decisions about your living arrangements as you traverse the globe. Ultimately, the right choice for you will depend on your priorities and the type of experience you seek.
As you continue to explore the nomadic lifestyle, remember that your choice of accommodations can greatly impact your overall experience, satisfaction, and well-being. Be open to trying new options, adapting to different environments, and embracing the unique opportunities that each living space provides. After all, part of the magic of nomadic travel lies in the variety and richness of the experiences it offers.
What is nomadic living?
Nomadic living in a modern context refers to a lifestyle where individuals or groups choose to move frequently instead of settling permanently in one location. With advances in technology, remote work, and global connectivity, modern nomads, often called digital nomads, are able to work and live from various places around the world.
Is it legal to live nomadic?
Yes, consider full-time RV'rs who travel for years at a time without a permanent residence.