If you're planning a road trip and want to do it in style, then we believe a campervan is the way to go. It's an excellent choice for road trips because of its versatility and ease of use, especially if you're traveling with kids or pets.
You'll have all of the comforts of home while also having the freedom to go wherever you want. Here are some tips for planning and executing a road trip in your campervan:
Road Trip in a Campervan
We've spent a lot of time traveling in our campervan and have learned quite a few things along the way. The van life movement has exploded in the last several years, and we have been able to follow along and learn from the experiences of others.
We've met tons of people living in their vans and traveling the country, or even around the world! There are a lot of resources out there.
These tips will help you plan for your next road trip, whether it's in a campervan, RV, camper, or travel trailer.
Campervans Increase in Popularity… Why?
Campervans are very popular in Europe and Australia but have recently become more and more popular in the United States. The movement of tiny homes, finding smaller living spaces, and affordability have all played a role in the popularity of campervans.
3 Types of Vanlife People
With the increase in popularity of travel and the freedom that RV and van travel provides, you'll find that people choose these recreational vehicles for a couple of reasons
Full-Time Living
Weekend Warriors Adventurers
2 Weeks A Year Travelers
Our Ford Transit Story
We purchased our Ford Transit campervan back in 2015, right before "van life" exploded. When we bought our van, we weren't looking to get the Instagram-worthy photos or the glam shots we see on Instagram today. We purchased our van as a friendly travel tool that would allow us to see more of the world cheaper.
Traveling by van allows us to skip the hotel accommodations, eating out for every meal, and worrying about how we are going to get from Point A to B. We can take the road less traveled, stop at all of those off-the-beaten-path places and find adventure along the way.
We do our best to cook healthy meals in the van and get in our daily workout. We have found that we are saving money and eating healthier than when living at home or staying in hotel rooms.
We know people who have gone out and purchased an RV, only to find that it was too big for them, and they ended up selling it a year later. We have found that the van is perfect for our needs.
Road Trip In a Campervan
Ok, let's get back to some of the important questions and help you decide if road tripping in a campervan is right for you.
What Is a Campervan?
A campervan is your typical van (Sprinter, Ford Transit, ProMaster, or even minivan) that has been converted into a mobile living space that's for traveling or living. Campervans are becoming increasingly popular for those who want to live part-time or as weekend warriors in them because they offer better value than hotels and hostels when traveling.
Is a Campervan Different From a Conversion Van or Traditional RV?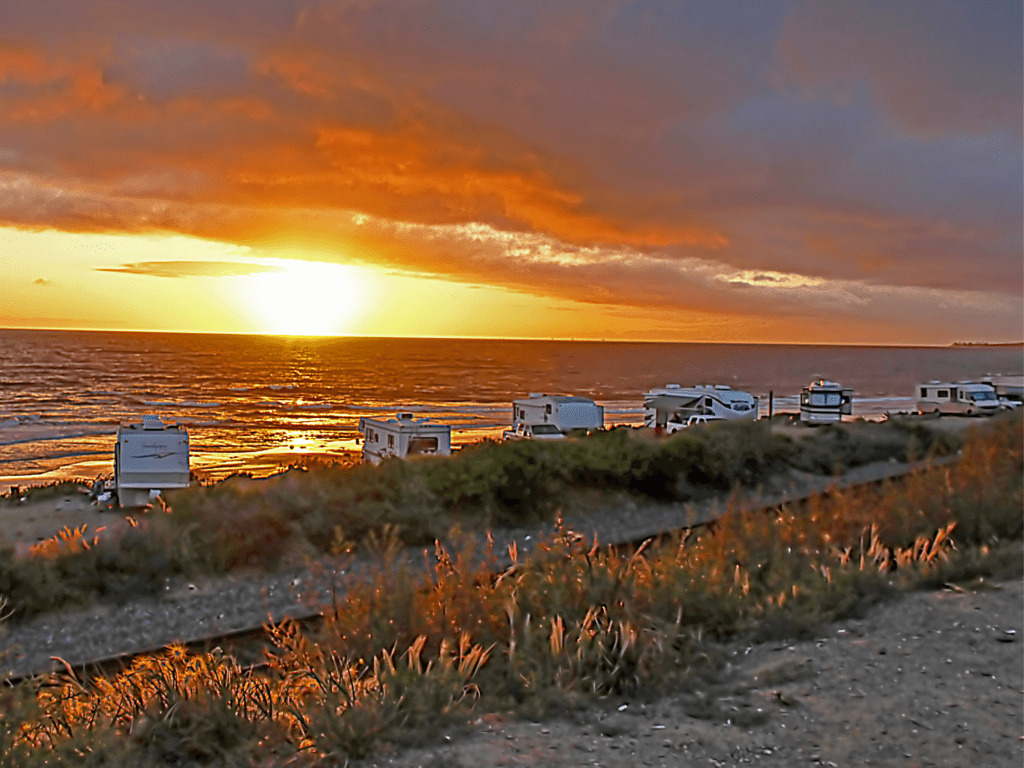 Conversion vehicles, also known as camper vans, are not the same as standard RVs. There are two key distinctions between conversion vehicles and their RV counterparts in the market. Many people choose a conversion van or campervan because of the size and the simplicity of driving. It's much easier to drive a conversion vehicle than an RV.
In addition to being small, campervans are less expensive and require less maintenance than RVs. Yes, the extra space in an RV is nice, but maneuverability is our preference.
Campervans are popular among people who want to live nomadically, while RVs are more commonly used by people who desire more reliability and or stability in their lives. With an RV, you have to do a bit more planning; you can't just hunker down on the side of a city street in your RV for the evening. You have to plan on landing at a campground or designated spot for your vehicle.
The Benefits of a Campervan (RV or Motorhome) for Road Trips
Travelers can save money by combining transport and accommodation costs into one. Motorhome, RVs, and campervans change the landscape of your adventure; they are a popular choice for road trips because they offer a comfortable and affordable way to travel for more extended periods. Whether it be a campervan, RV, or anything else, these vehicles provide an escape from the everyday routine and allow you to explore new places.
4 Questions To Ask Yourself When Thinking About Traveling By Campervan
1. What features do you want/need in your campervan?
2. What activities do you want to do while on your van road trip (hiking, biking, walking, enjoying the natural surroundings?)
3. Where do you plan to travel to (cold weather destinations, warm weather what kinds of places do you like to explore and see?)
4. Where do you want to stay overnight? Campgrounds, RV parks, BLM land, city streets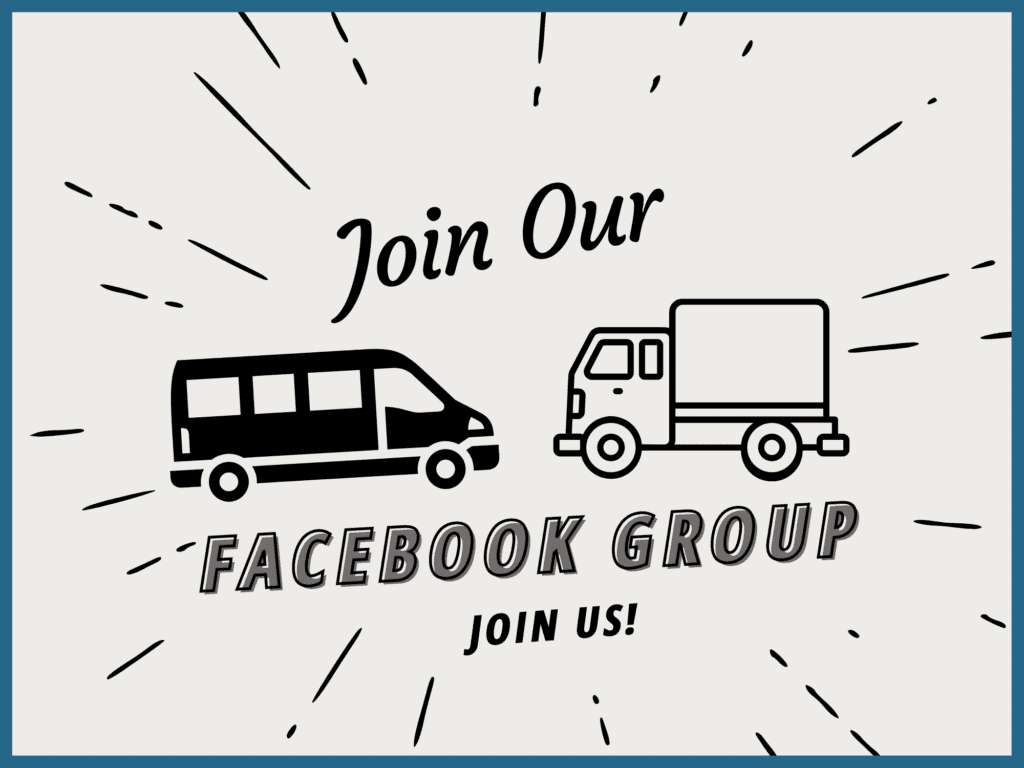 Questions to Ask Yourself When Finding The Best Van (RV or Camper) for Your Road Trips
Travel camper trailers have no appeal to me (for our travels). For someone who doesn't want to make a full-time commitment to RV or campervan travel, a camper trailer allows you to have a car and a home while still parking the device in your yard when you're not traveling.
What are your needs? Ex. Toilet, shower, kitchen, seating, bed, dinette, gear garage, heating, water
What are your likes and dislikes? Ex. Everything always set up and ready to go vs. converting things. Showering outside?
The best vehicle for your road trip is one with plenty of storage, seating, and the necessities you deem essential. Vans have various seating options, from bench seats to bucket seats to second-row passenger seating.
How to Choose the Right Campervan For Your US Road Trip
While you may be able to choose your campervan based on its brand, it's often more important to select a van that will suit your needs. If you're taking a van on a long road trip across the US, you'll want a van that's comfortable and has enough space to fit all your belongings.
You'll also want a van that's easy to drive and has a reliable engine that can get you from A to B.
Consider things like size, weight, and fuel efficiency when selecting a van. Check with your car insurance company before purchasing to ensure that the vehicle meets their requirements.
Consider the climate where you will be traveling.
Choose a campervan with a kitchenette and storage space.
Ensure the campervan has adapters for plugging in appliances like TVs and microwaves.
Make sure the campervan has adequate ventilation to avoid getting overheated or smelly inside the vehicle.
Interior Van Questions To Answer Before Taking A Road Trip in a Campervan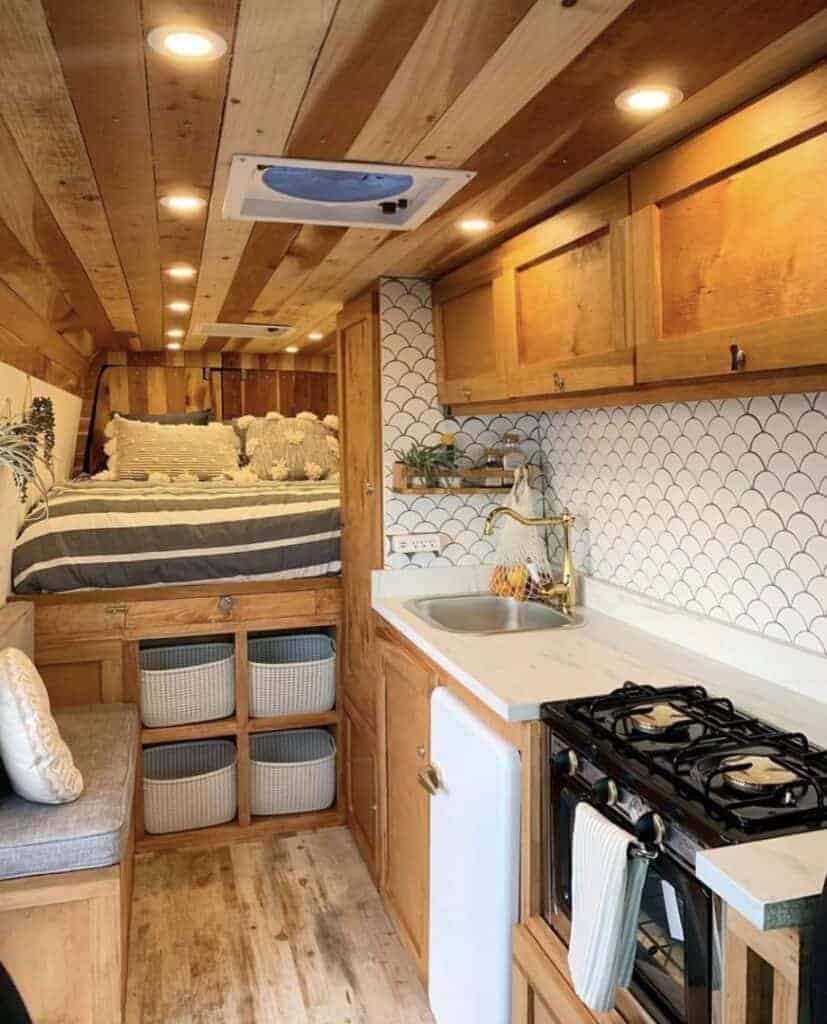 What Size Campervan Will Fit Your Needs?
One of the first questions to answer before taking a road trip in a campervan is what size camper van will fit your needs. There are many sizes and styles available, so you should be able to find a camper van that fits your plans.
Your Campervan Bed: Where do you want to sleep?
There are so many different options and arrangements for sleeping in a campervan. Some people prefer to sleep on the floor, some in a bed, and some even in a hammock. The most important thing is to be comfortable and feel safe. Here are some other tips for sleeping arrangements:
Campervan Stove and Kitchen: How Do You Want to Cook?
Some people choose to go with more of an outdoor kitchen style off the backside of their campervan, while others like a permanent kitchen inside the campervan. Due to our lifestyle, we prefer the permanent kitchen inside the rig that doesn't have to be broken down after use.
You'll also find that people use all different kinds of campervan stoves. Some choose to go with a propane camping stove, some a stove with an oven, and some people (like us) go with an induction cooktop.
RELATED: Campervan Kitchen Accessories to Make Vanlife Easier. Click HERE to learn more
Campervan Refrigerator
Once again, there are many different options for keeping your food cold while in your van. Some people (weekend warriors) may opt to skip the expensive refrigerator altogether and go with a nice cooler that you fill with ice.
While others like ourselves love having the freedom of extensive food choices and prefer a good size fridge to keep our food nice and fresh.
Campervan Water and Water Storage
We all know that water is essential, but how much water do you actually need? Let me start by saying water takes up a LOT of space. We prefer to have a lot of water, so we don't have to fill up as often. Oh, and we have a shower, so that obviously takes up a fair amount too.
Some people have fixed water storage that allows them to fill from their house spicket or roll into an RV fill station to fill it up. In comparison, others prefer to have water jugs that they can easily take in and out of the van to fill anywhere.
We've found that having a collapsible water jug that we can store in our campervan garage is handy because it allows us to quickly fill up if we're having difficulty finding a water fill station.
Campervan Bathroom And Portable Toilet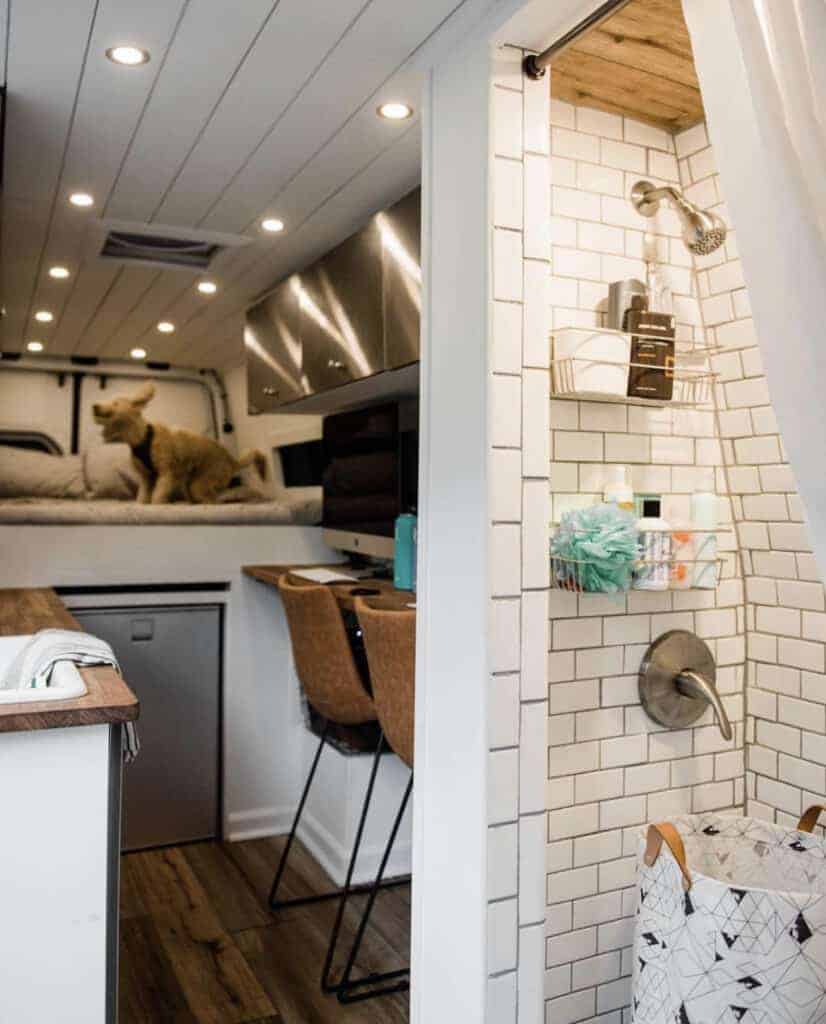 A largely debated topic is to have a toilet in your campervan or not. Those in the no toilet brigade choose to use gas stations, public bathrooms, and the outdoors (of course, digging a 6-8 inch hole). Others have cassette toilets composting toilets and legit bathrooms inside their vans.
I was in the NO TOILET mindset for quite some time. However, the more and more you spend time in your van, the more you may realize having a toilet is quite a luxury.
Related: The Best Portable Cassette Toilets for Campervans, RVs and Campers to learn more click HERE
Campervan Shower and Hot Water
Again another hugely debated topic amongst the van community. Do you need a proper shower in your van, or can you use public showering facilities and outdoor showers? For us, a shower has always been a priority.
I really don't like to have to drive to take a shower or shower in the outdoors when it's freezing out. If you plan to shower inside the van, you may have to look into a hot water heater.
Campervan Living Area/Office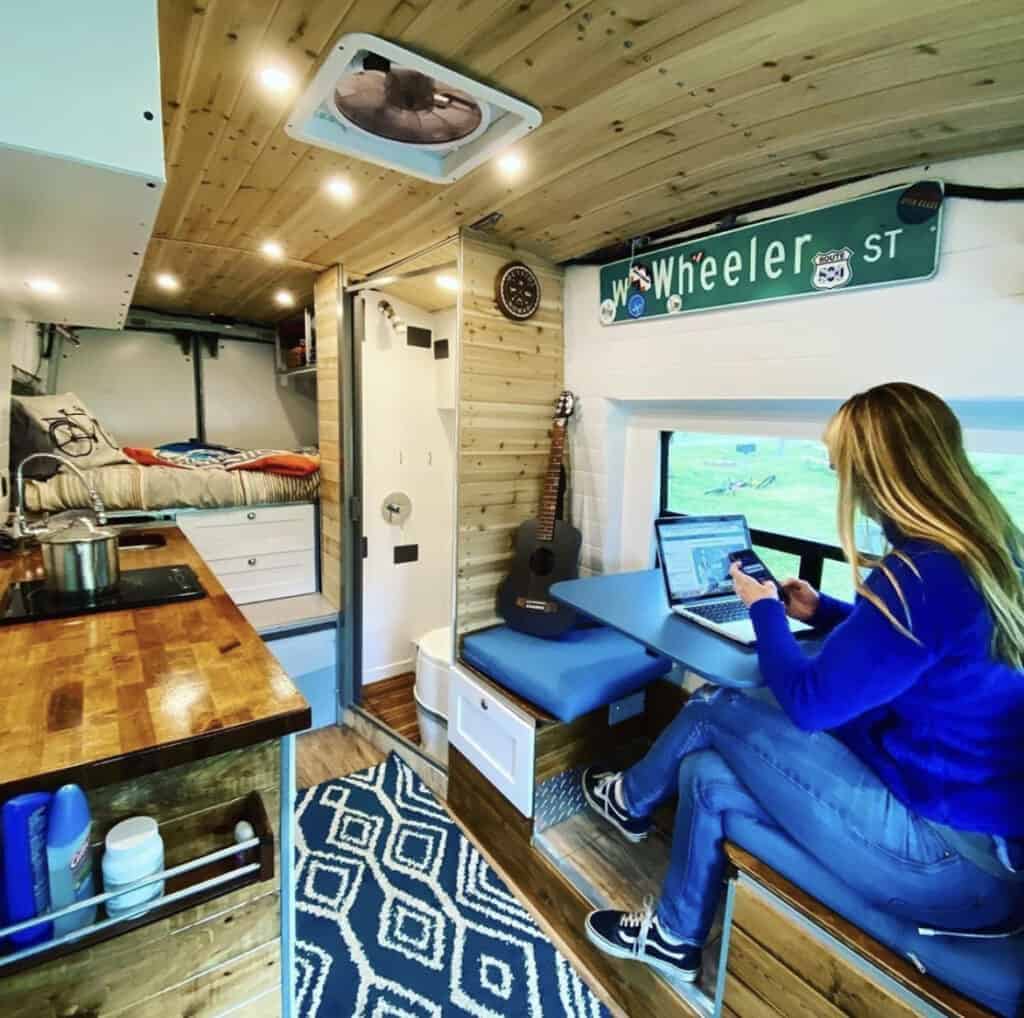 Do you want a designated seating area where you can eat, do work, and have a beer or glass of wine? If so you'll need to plan for an area where you can do just that
Campervan Electricity, Solar or Power
How are you going to power your electronics and see at night? Having the appropriate amount of lighting is crucial in the middle of the night when its dark and you can't see.
Are you a nomad who works on the road and will need to recharge your computer? If so, you're going to make sure you have ample electricity to charge all your various devices. I won't dive into the whole solar chat right now, but solar may be something you need to consider.
Related: Campervan Electrical How To Beginners Guide Click HERE to learn More
Do You Want Storage Under Your Bed?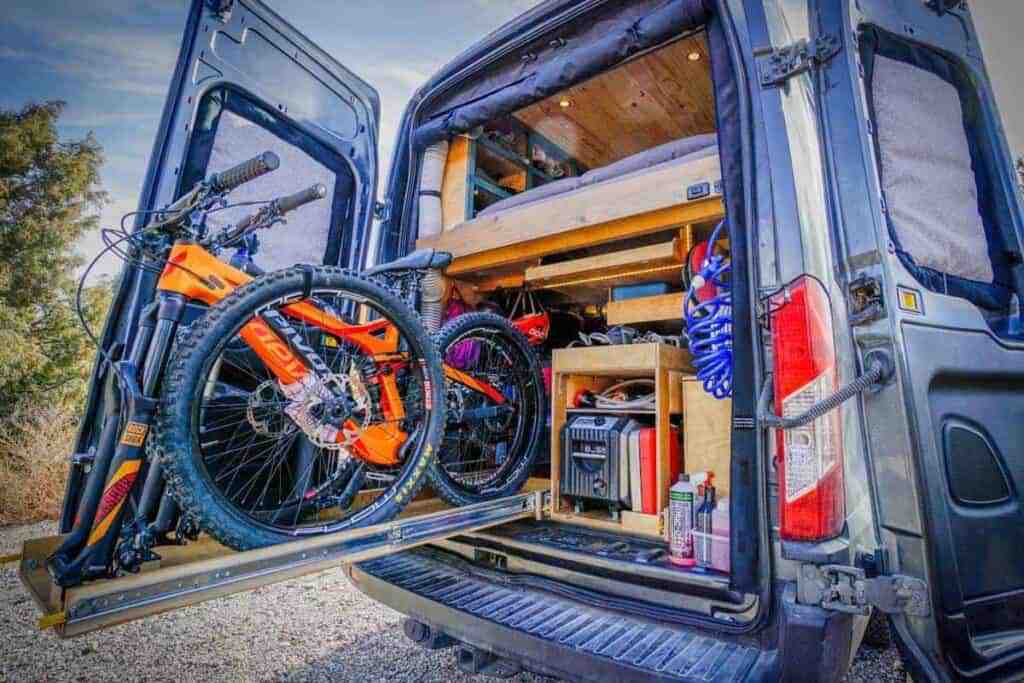 For us, mountain biking is a must, and leaving our bikes locked up outside of our vehicle is a hard NO. Because of this, we have our mountain bikes positioned underneath our beds, making our beds a bit higher than some campervan beds.
Pros: Plenty of storage under the bed
Cons: You can't convert your bed into a "living room couch," as some van lifers do
RELATED: Van Garage Ideas and Inspiration Click HERE to learn more
Do You Want a Bed Lift?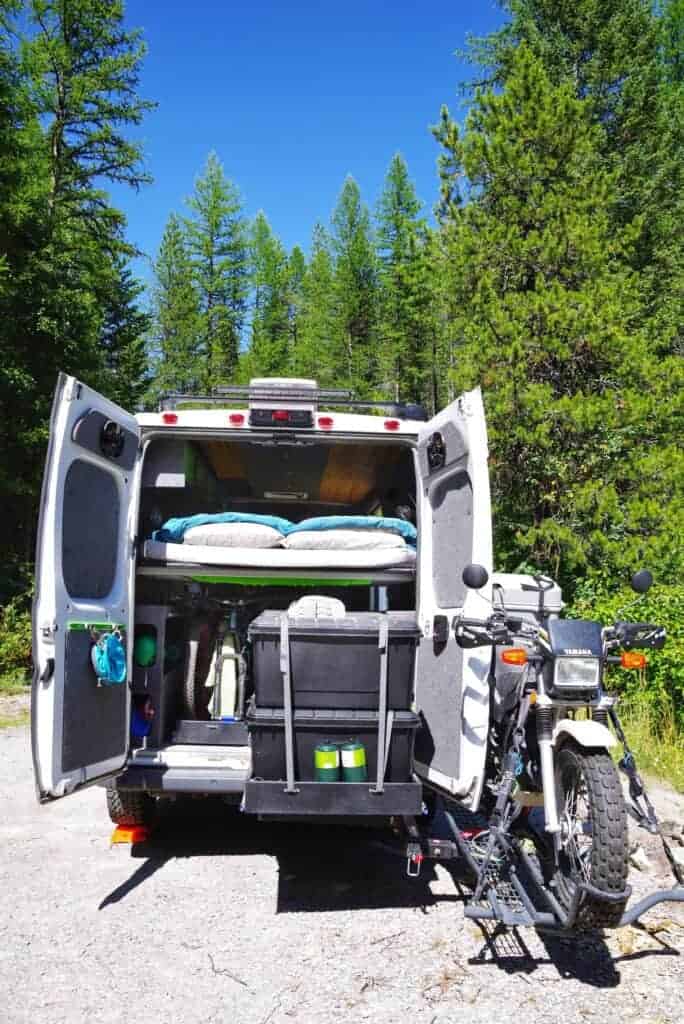 Some people choose to go with a bed lift; that way, they can quickly raise their beds to the top of the van during daily activities and access either storage or a dinette living space.
What Should I Bring on a Van Road Trip?
Now that we figured out some of the basics and answered some of the essential interior questions let's talk about what you should take on your van road trip.
It depends on what season you are traveling and where you're going. If you plan on traveling someplace warm, your probably not going to need a lot of winter clothes. If you're traveling in the winter, pack more warm clothing and gloves.
When packing for your trip, make sure you have plenty of room to put things. You don't want to worry about not having enough space for food or adventure gear while on the road.
Must Have Items For Your Camper Road Trip
Clothes
Toiletries
Food
Pillow
Cooler with Ice to Keep your Food Cold
Blanket or Sleeping bag
Google Maps or GPS
Water jug
Items That Will Make Your Trip More Enjoyable
Cooking Supplies
Camp Stove
Earplugs
Baby Wipes
Solar Shower
Trowel
Soap/Hand Sanitizer
Hammock
Duct Tape
Camping Chairs
Cards/Games
Flip Flops
Solar Panels
Portable Charger/ USB charger
Related: Campervan Gadgets To Make Your Life Easier. Click HERE to Learn More
How To Choose The Right Campground For Your Campervan Road Trip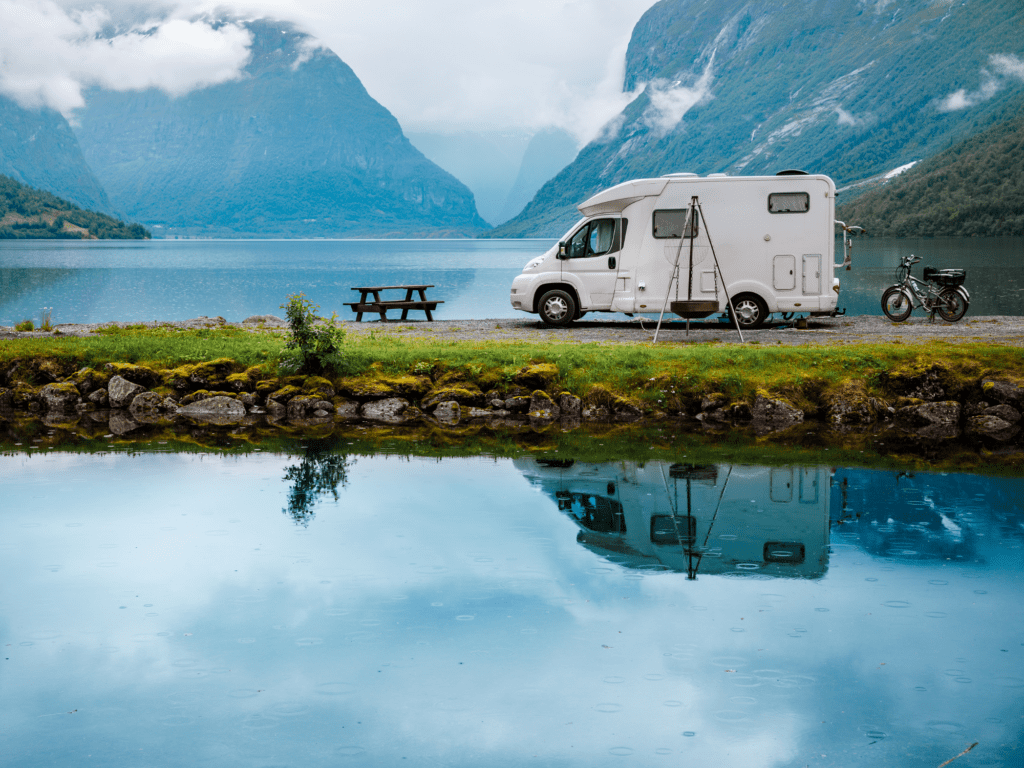 After you've done all of the research and determined that traveling by campervan is for you, it's good to spend a bit of time researching some campgrounds. If you're not into paying for campsites BLM land or stealth camping is an option.
Here are some things to consider when choosing a campground
Look for campsites with good views and easy access to amenities.
Choose a campground that is well-maintained and has clean facilities.
Keep in mind the safety of the area before making your decision.
Be prepared for weather conditions while camping, including potential rain or windstorms.
Choose a campground with the right amenities (internet, shower, pool, hot tub, trails nearby)
Read reviews and ratings before choosing a campground.
Road Trip Ideas and Itineraries For Traveling in Your Campervan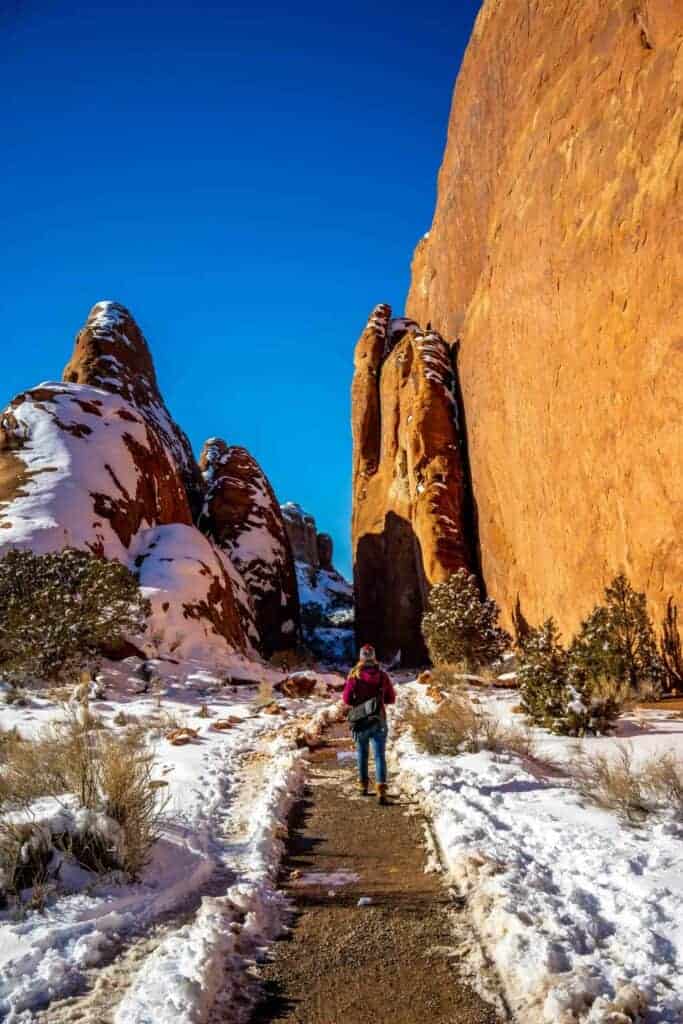 Campervan travel allows for more freedom in when and where you can explore, as there is no need to stay in specific areas due to time constraints. Van travel also allows for more time to get outside and enjoy nature and the great outdoors.
Below we have a couple of different ideas for some road trips that you may find interesting.
Scenic Locations and Popular Vanlife Destinations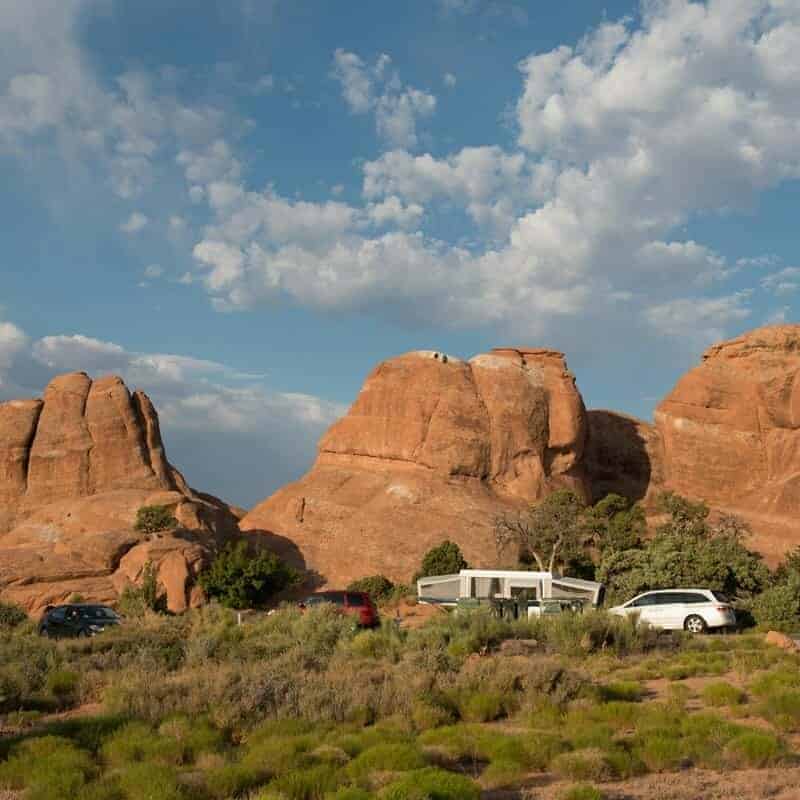 Bonneville Salt Flats
Monument Valley
Alaska
Florida Keys
Camping at the Beach in Souther Califorinia
Road Trip Apps
There are tons of great apps available for road trip travel these days. A few of the most useful apps I've used are listed below.
1. GasBuddy: This app tells you where to find the cheapest gas, which is a huge help on road trips.
2. Google Maps can be used to plan a road trip, or if you're looking for specific stop-by-stop itineraries, you can check out.
3. iOverlander- Is a great way to find paid and free places to camp along with water and dump stations
Why You Should Buy a National Parks Pass While Road Tripping in a Van
Buying a national parks pass is the best way to enjoy America's national park system. A national parks pass provides access to all of America's national parks and preserves for one year, which is more than enough time to explore them all.
The cost of a national parks pass is worth it because it allows you to see some of America's most stunning landscapes without spending money on each entrance fee.
Renting a Campervan for Your Trip
If you're itching to head out on a road trip but a bit bummed since you don't have your own wheels why not rent a campervan. Renting a campervan is a great way to go on an affordable road trip.
Why Rent a Campervan?
Renting a campervan is a great way to see a wide variety of places and get a taste of what the country is like. It is also a great way to see the country without paying for expensive accommodation. Renting a campervan is also more affordable than buying one if you're on the fence about whether to purchase one or not.
Are There Cross Country Road Trip Rentals?
You bet there is. You can explore the world on your own terms, and there is no better way to do that than with a van." But I don't have a campervan!" you say? That's ok! You can rent one out, and yes, you can even do it for going across the country.
Where's a Good Place to Rent a Campervan?
If you're looking to "try before you buy," I recommend checking out Outdoorsy. Outdoorsy offers campervans, trailers, and RVs of all different sizes. You can read more about Outdoorsy here. There are so many other campervan rentals these days, so do your research to ensure you get what is best for you and your family.
Camper Van Ideas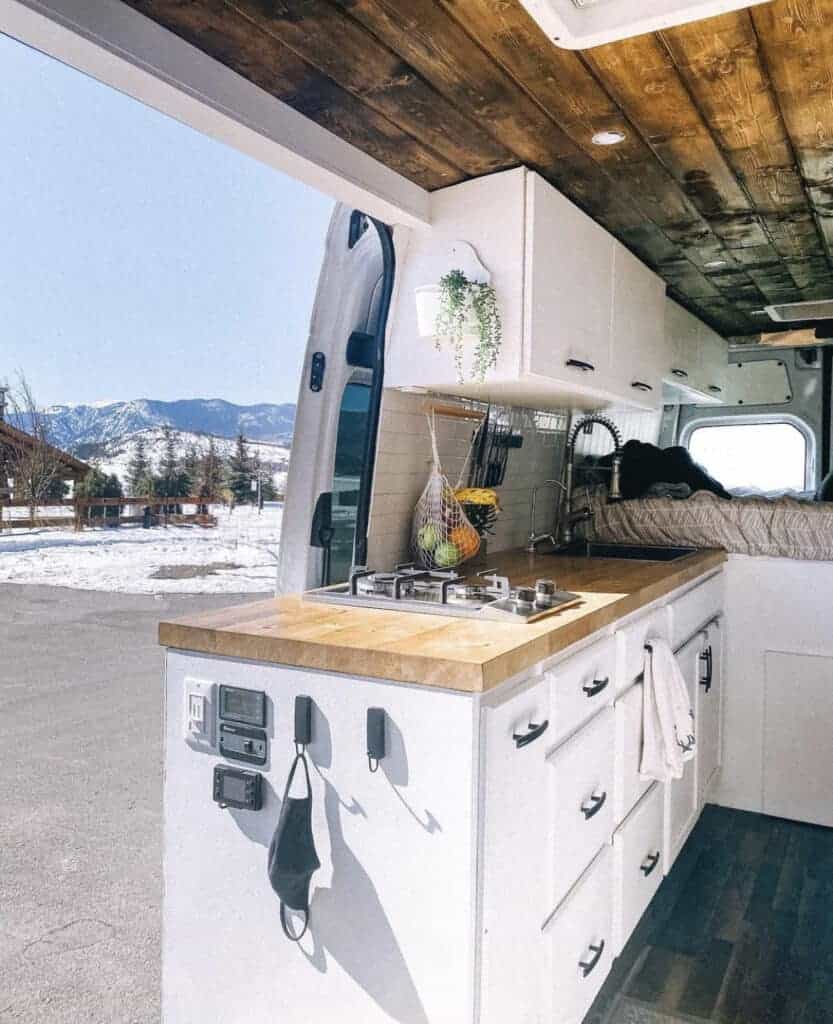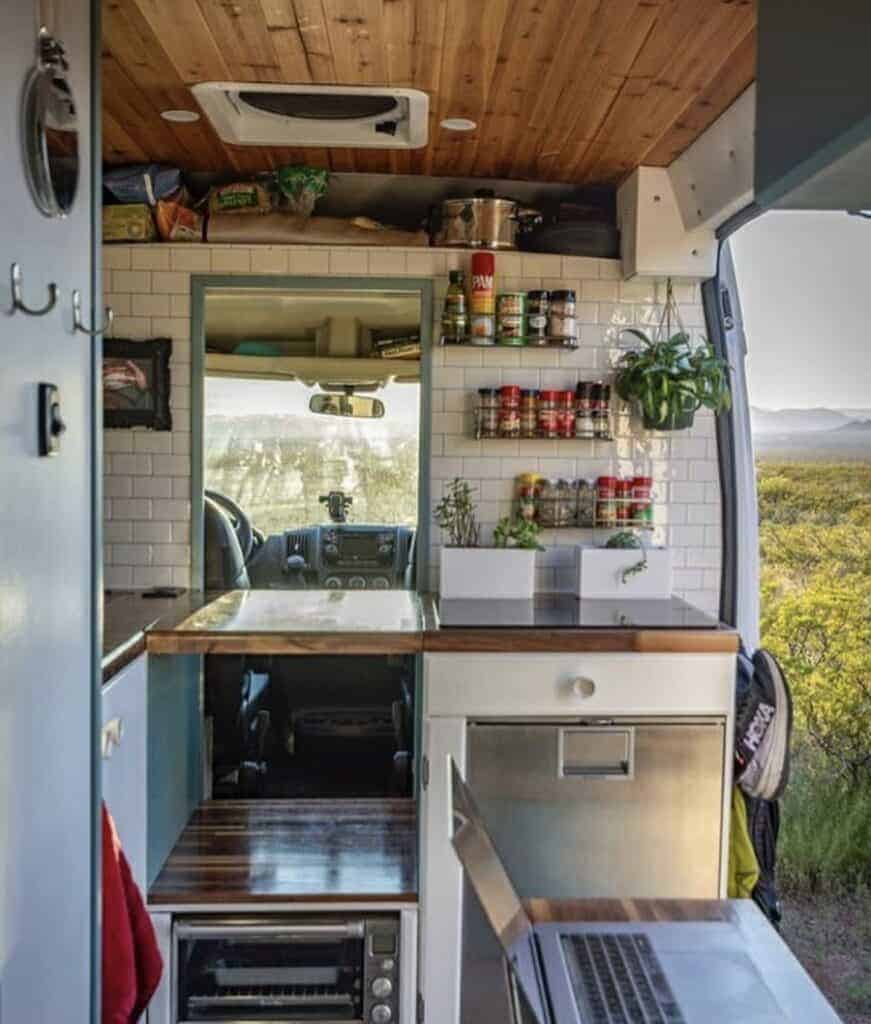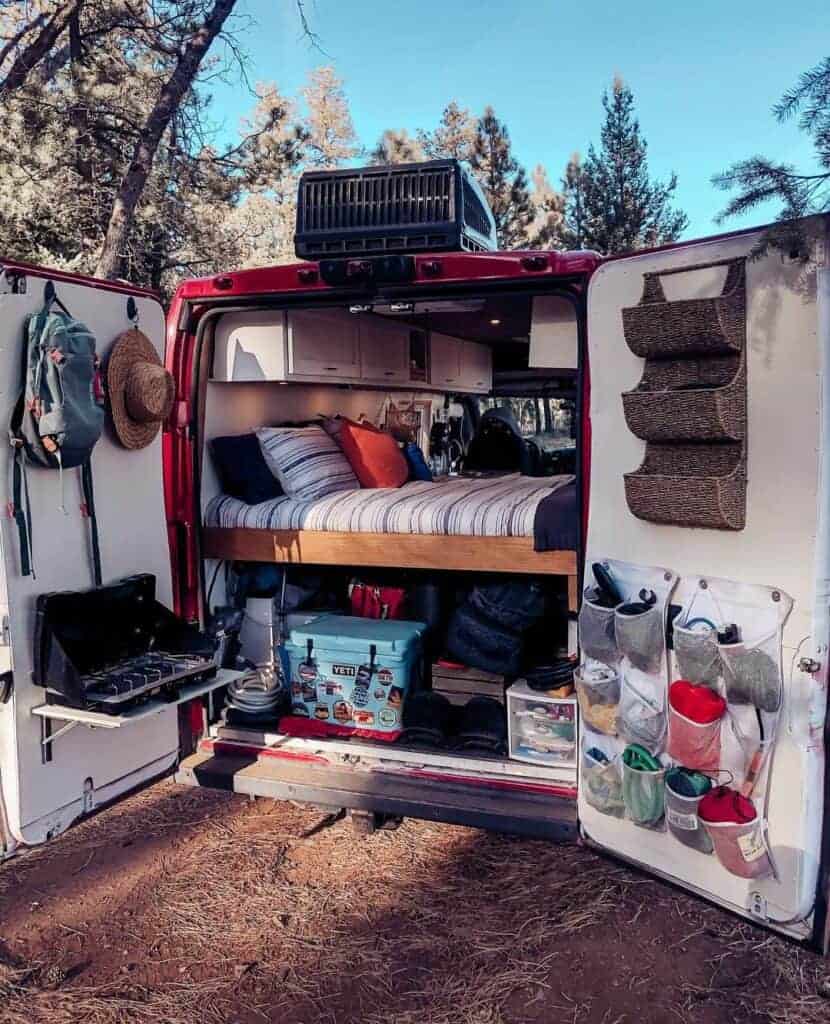 If you're stumped after reading this article and not sure if vacationing in a campervan is for you. You may be looking for some camper van ideas to get you motivated. Here are a couple of our favorite campervan inspiration sites for different layouts and ideas
Click here for campervan ideas and here
FAQs About Campervan Road Trips
How much money do you need to travel the US in a van?
It is crucial to have a plan and be patient when traveling the US in a van. A digital nomad lifestyle can be a sustainable and fulfilling way to travel the US in a van. To travel in a van, you will need to have at least $7,500. You can save money by camping or living off the grid. Van life is not for everyone and should only be attempted if you are prepared for the rigors and challenges it entails.
Are Minivans Good for Long Road Trips?
It really depends on what your goals are. As outlined above, you'll need to answer some of the questions to determine your ultimate goals for your trip. If you're able to sleep in your minivan and it provides YOU the comforts that YOU need, sure, a minivan can be fantastic for road trips. Everyone travels differently, and this guide is all about helping you decide what YOU need to make YOUR travels memorable.
Get Ready For Your Campervan Adventure
I hope that the above tips will help you get out and have the best road trip possible in your campervan, regardless of whether it's a rental or your own.