Rocky Mountain National Park in Colorado is home to some of the best hiking in the country. The park has hundreds of miles of trails with excellent views. If you're looking for the best hikes in Rocky Mountain National Park, look no further.
This stunning park offers plenty of opportunities for hikers of all levels, from leisurely strolls to strenuous climbs. Here are our top ten favorite hikes in the park:
If you're planning a trip to Rocky Mountain National Park, chances are you're feeling just as confused as I was about which trails are the best for a day hike or perhaps even a longer hike. Luckily, there are plenty of hikes to choose from. You'll find easy walks along meadows in search of awe-inspiring alpine lakes to trails that will have you conquering a true Colorado fourteener. These are just a few of the best hikes in Rocky Mountain National Park to add to your bucket list.
Alright, let's get to it; here are the best hikes in Rocky Mountain National Park
Are you looking for more ideas for your national park bucket list? Don't miss this Ultimate National Park Checklist.
Rocky Mountain National Park At-A-Glance
Before we get too far, here are some key tips to help you plan your trip:
Best Time to Visit: The best (and most popular) time to visit is summer when the weather is nice, and all park facilities are accessible. Visit between early and mid-September to avoid big crowds.
Where to Stay: If you're looking to stay close to the park in the park, I highly recommend the Grand Lake Lodge .
How to Get There: Denver International Airport (DEN) is the closest airport, be sure to check out Skyscanner to browse flights and find the best deal. DEN is about 80 miles NW of Rocky National Park. You can also take the Estes Park Shuttle, which offers frequent runs from the airport to Estes Park for $55 one-way and $95 round-trip.
How to Get Around: The easiest method to get to and from the parks is to drive your own vehicle. If you're flying in you, check out Rentalcars.com for a rental or, better yet, save on accommodations by renting an RV or campervan with Outdoorsy! You can read more about renting a van through Outdoorsy here.
How to Get Around Inside of Park The National Park Service strongly encourages visitors to take advantage of the free shuttles that run from late May through October (depending on the route) from about 7 a.m. to 8 p.m. It not only reduces emissions but also eliminates the stress of navigating traffic and finding parking. The Hiker Express, Bear Lake, and Moraine Park are the three NPS shuttle services the park provides
Pro Tip: An Estes Park free shuttle links with the Hiker Express, making it simple for visitors to go from their hotels in Estes Park to Rocky Mountain NP. You can catch the Estes Park shuttle is by parking at the Park & Ride stop, located at 1209 Manford Ave. The shuttle is great for visitors hiking in the park, but it has its limits: It does not serve the western side of the park, and it doesn't travel over Trail Ridge Road. The entrance fee to this national park is $15 per person for one day if you enter on a shuttle.
Best Self-Guided Tour: My favorite approach to getting more information about the park is GyPSy Guides, a narrated self-guided tour ideal for road trips and leisurely drives. The Rocky Mountain National Park Guide provides excellent info and details about the history and geology of RMSP.
Don't Forget: Before you go, purchase an America the Beautiful National Parks Pass. This $80 pass lasts for a year and allows you to visit all 400+ national park locations (including Glacier!).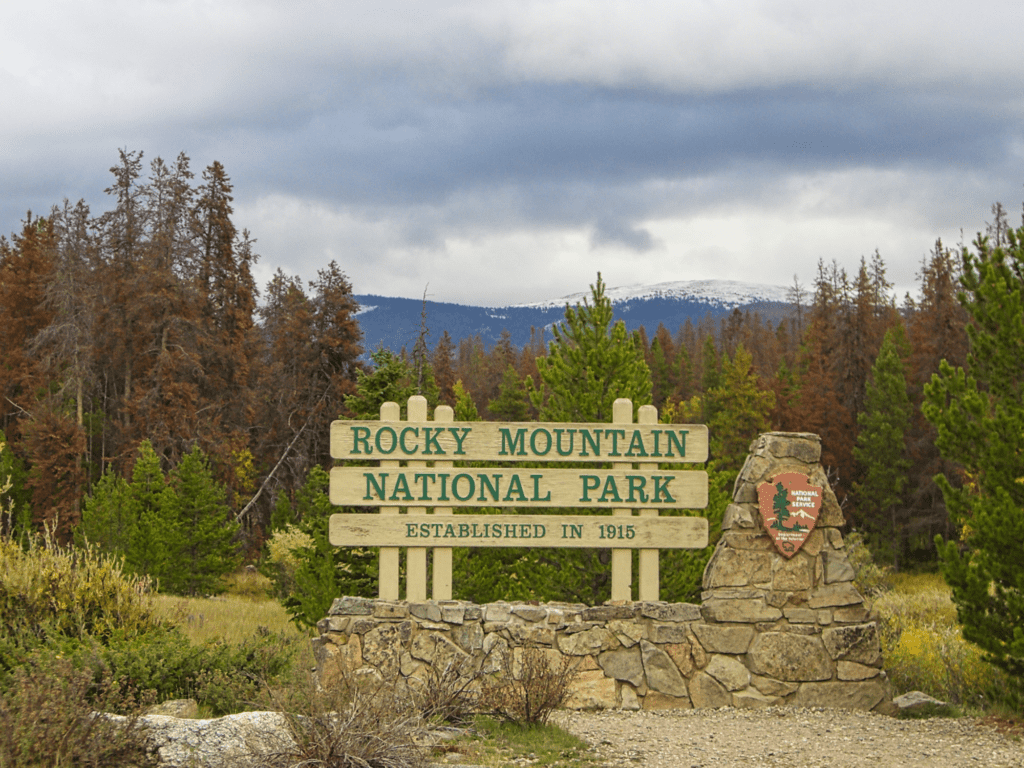 Overview of Rocky Mountain National Park Best Hikes
Hiking in Rocky Mountain National Park may be difficult, and hiking a route above your fitness level can make for a less than pleasurable excursion on the trail.
With more than 265,000 acres and over 60 peaks topping out at more than 12,000 feet, Rocky Mountain National Park is one of the world's most beautiful parks. Rocky Mountain is well-known as a hikers' haven with over 350 miles of trails crisscrossing the park.
Depending on how much time you have to spend in RMNP, you'll likely only be able to hike in a few of the park's areas.
Best Time to Go Hiking in Rocky Mountain National Park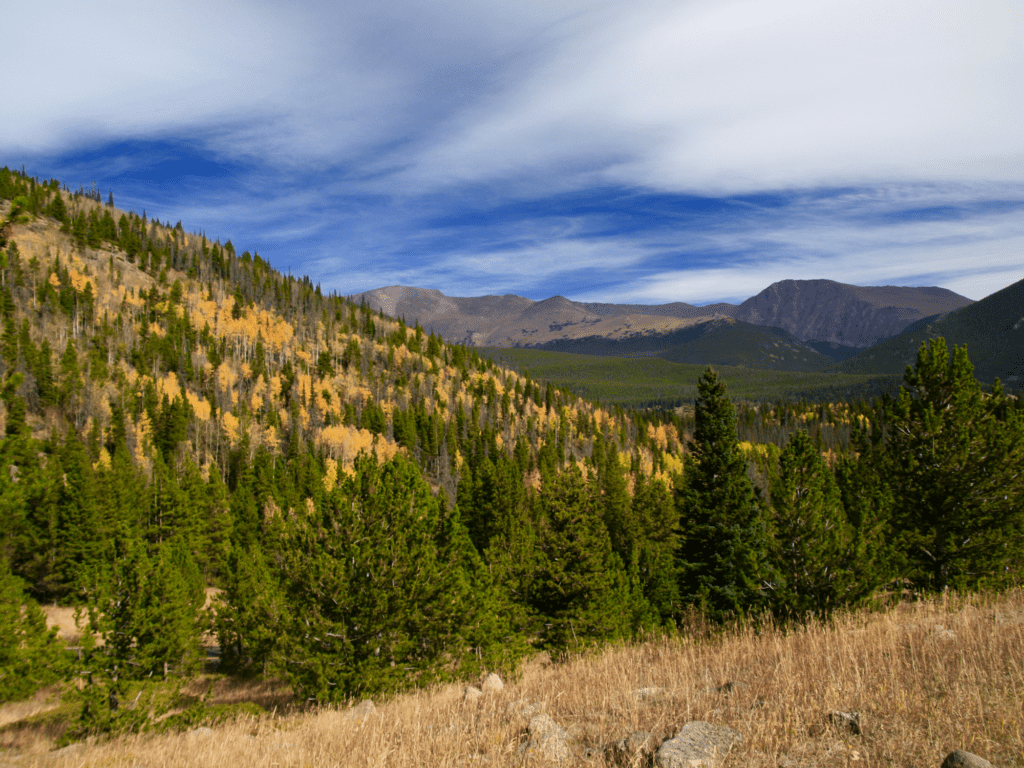 Rocky Mountain National Park is open year-round, but some areas are only accessible during certain times of the year.
The best time to visit Rocky Mountain National Park is from early June through mid-September, when most of the park's trails are open and the weather is warm and dry.
If you want to avoid crowds, I recommend visiting early June or September.
If you want to see the park's wildflowers, I recommend visiting in late July and August.
The busiest time of year in Rocky Mountain National Park is from mid-June through August, when most people are on summer vacation. The best way to beat the crowds at Rocky Mountain National Park is to start your day early.
Gear You Need for the Best Hikes Rocky Mountain National Park
Layers
Pack moisture-wicking hiking shirts and warm fleece layers to keep you comfortable all day.
Rain Jacket
In the summer, it rains 17 days per month. While it might just be a light, quick shower, it's best to be prepared and always carry a rain jacket or poncho.
Hiking Boots
You'll want sturdy, comfortable hiking boots with solid traction. Don't forget to break in your shoes before bringing them to Glacier!
Merino Wool Socks
Always opt for merino wool socks. They might be a bit expensive, but they will last a long time, keep your feet dry, and protect you from blisters.
Hiking Backpack
Bring a hiking backpack with plenty of room for water, a first aid kit and extra equipment.
Sun Hat and Sunscreen
Many trails are unshaded, so it's essential to protect yourself from the sun. Sunscreen is obviously a must, but a sun hat will go a long way towards protecting you from sunburn too.
Binoculars
Don't miss any of RMNP wildlife – pack binoculars!They don't have to be fancy, just any pair that will help you feel close to the creatures without actually having to be close.
Bear spray
Bear Spray is a safety item for hiking Rocky Mountain National Park. You can't take it on planes, even in your checked baggage, so I recommend renting it at the airport if you'll be flying.
Looking for more tips for a road trip? Check out our guides on the best glamping destinations in the West and our expert road trip tips to make preparing for your trip a breeze!
Emerald Lake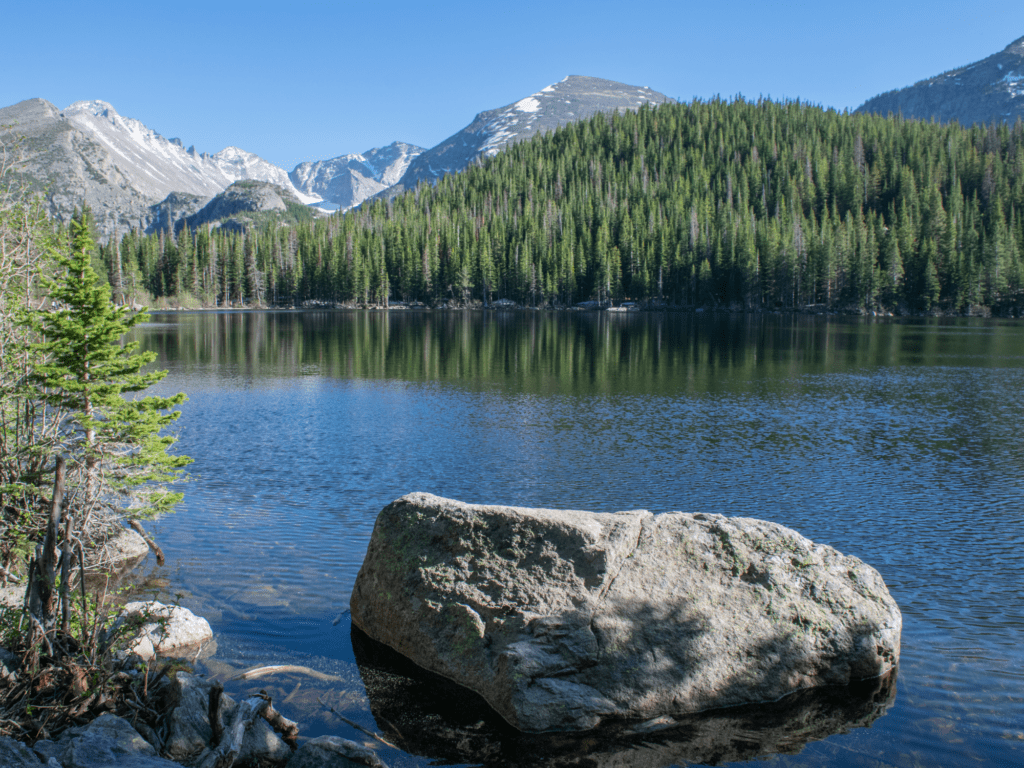 For good reasons, the Emerald Lake excursion is one of Rocky Mountain National Park's most popular hikes. The hike to Emerald Lake is a beautiful and easy hike that anyone can complete. The lovely alpine scenery makes it an absolute pleasure. What's even better? You'll pass through three lovely alpine lakes (Nymph Lake, Dream Lake, Emerald Lake), giving you plenty of reasons to take a break and catch your breath.
Aside from the three major lakes that make up the hike, you can also choose to go the extra mile (literally) and see Lake Hayiaha. This detour adds a mile to the journey (and another on the way back), but it's well worth your time if you still want to enjoy more mountain beauty.
Bridal Veil Falls-The Best Day Hike in Rocky Mountain National Park
You'd think that with so many mountains in Colorado, the state would have tons of waterfalls to explore, but surprisingly the truth is that Colorado has very few waterfalls.
However, Bridal Veil Falls is the perfect place to hike and see a beautiful 20 foots tall waterfall.
The trail runs 6.1 miles and takes around 3 hours to complete. While it is considered moderate, the route passes along the picturesque Cow Creek, which swarms with wildlife sightings (look for elk and mule deer) as well as gorgeous aspens and meadows to keep you occupied on the way.
Sky Pond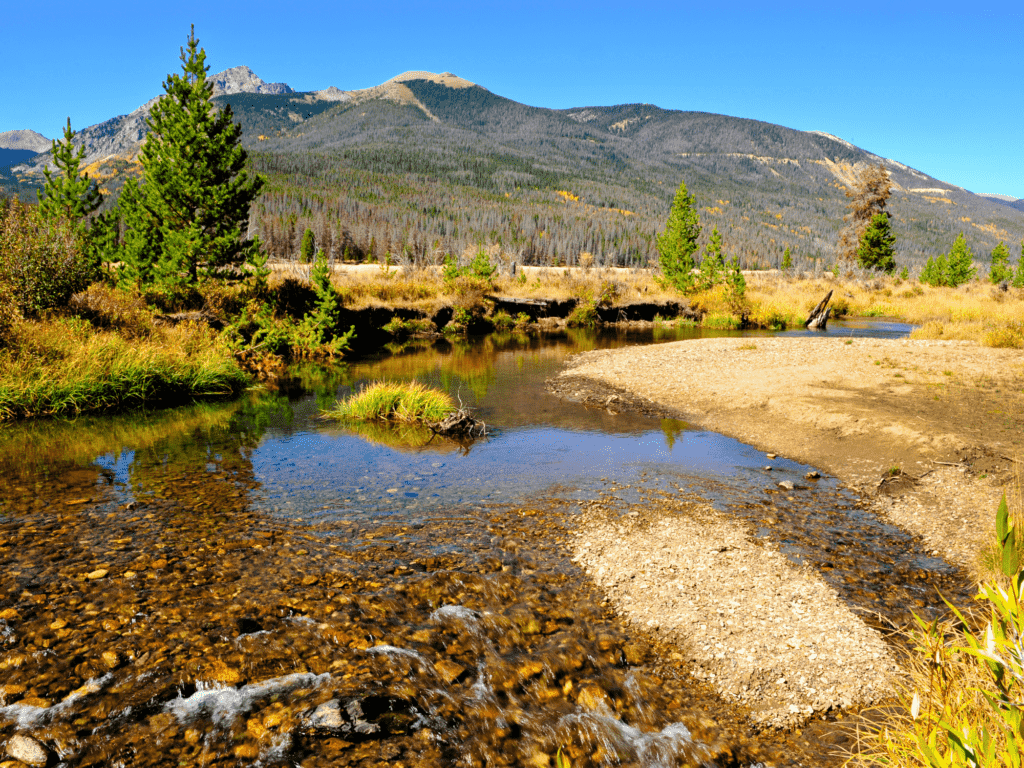 Sky Pond is an excellent alternative to the Emerald Lake Hike for those seeking to test their legs. This 8-mile long journey through thickly forested mountains isn't for the faint of heart, but the views of dramatic valleys, Sharkstooth and Taylor Peaks, and two dreamy alpine lakes make every step worth it.
Long's Peak via the Keyhole Route
Keen for a true challenge? Being the highest point in Rocky Mountain National Park, Longs Peak may be the most iconic mountain in the entire state.
Are you up for a genuine test? Longs Peak, the tallest peak in Rocky Mountain National Park, may well be the most famous mountain in Colorado. The Keyhole Route is the best if you want to put your hiking abilities to the test. Yes, other routes are a bit easier than the Keyhole route, but if you're looking for the ultimate challenge for conquering this famous Colorado 14er Keyhole, is what I recommend (some of which are
The Keyhole Route on Longs Peak is a 14.5-mile out and back trek that's considered extremely difficult, especially when you consider it has a 4,991-foot elevation gain. The route gets steeper and steeper as it ascends, with enormous vertical rock faces, loose rocks, and several cliffs. Scaling and scrambling are a must to reach the very top, making it a struggle even for seasoned hikers.
In other words, this is not a stroll to be taken lightly. Experience is necessary, and wearing a helmet is required. Furthermore, don't start your journey until you're sure the weather conditions are suitable for climbing.
Bear Lake- Best Short Hike in Rocky Mountain National Park
Commonly dubbed the most manageable hike in Rocky Mountain, its easy difficulty level doesn't quite take anything away when it comes to extraordinary vistas. The trail is short (less than a mile long), but during the stroll, you'll be treated to scenic views of nearby peaks and the breathtaking Bear Lake, a dreamy lake guaranteed to leave you in awe.
The Bear Lake trail is one of the easier hikes in Rocky Mountain. However, its difficulty level does not detract from its stunning vistas, which are arguably the best in Colorado. The hike is short (less than a mile long), but during your walk, you will be treated to beautiful views of surrounding mountains and the lovely Bear Lake, a beautiful lake guaranteed to leave you in awe.
Bear Lake is an accessible trail, meaning it is wheelchair and stroller-friendly and can be enjoyed by everyone in your family.
Chasm Lake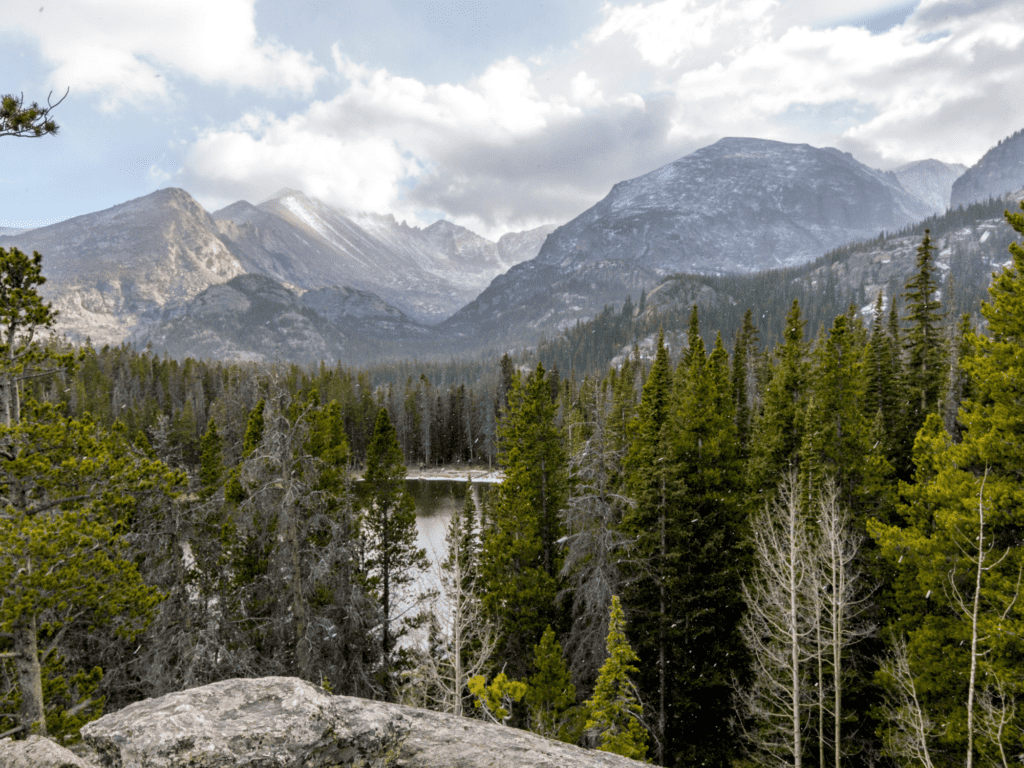 If you haven't noticed yet, every hike on this list seems to include at least one lake. Rocky Mountain National Park is the mecca for gorgeous, picture-perfect alpine lakes. Chasm Lake is another must-do on your itinerary, especially if you're looking for a longer hike.
Aside from the beautiful lake, you'll reach at the end of the trail, the entire hike is filled with beautiful scenery and will have you stopping numerous times to take in the beauty. To give you an idea of what hiking this 7.7-mile trail is all about, consider dramatic views of Long's Peak (one of the park's most famous peaks), a spectacular amphitheater of rock formations, and yes, a delightful waterfall to reinforce that this 7.7-mile hike is totally worth i
Get Out And Explore Some of the Best Hikes Around Rocky Mountain National Park
I hope that this list of the top hikes in Rocky Mountain National Park helps you plan your next trip. Although there are numerous trails to choose from, these are excellent ones to get started with and see some of the park's most famous sights!