Valentine's Day is a day to celebrate love, and what better way to show the one you love how much you care than by whisking them away to an exciting destination?
Whether you're looking for a romantic city break or a beach getaway, there are plenty of places around the world that make great destinations for Valentine's Day.
Keep reading to find out some of the best spots to celebrate your love this year!
Paris, France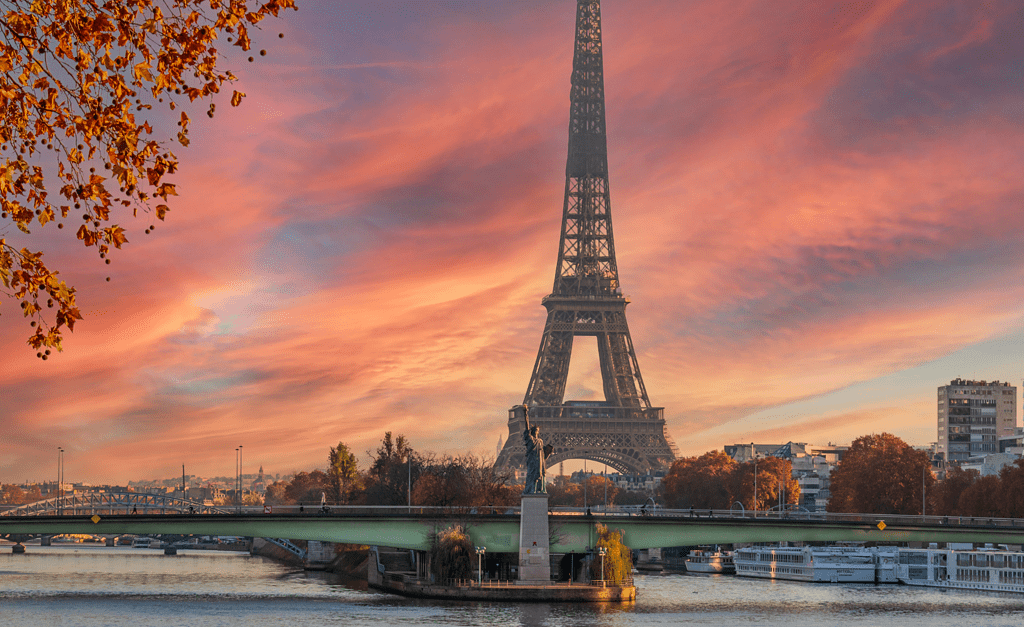 What could be more romantic than a trip to Paris? With its cobblestone streets, charming cafes, and breathtaking views of the Eiffel Tower, Paris is the ultimate destination for lovers.
Take a stroll through the Jardin du Luxembourg or indulge in some serious people watching at one of the city's many outdoor markets.
Of course, no trip to Paris would be complete without enjoying a romantic dinner at one of the city's renowned restaurants. Whatever your romantic fantasies, Paris has it all!
Rome, Italy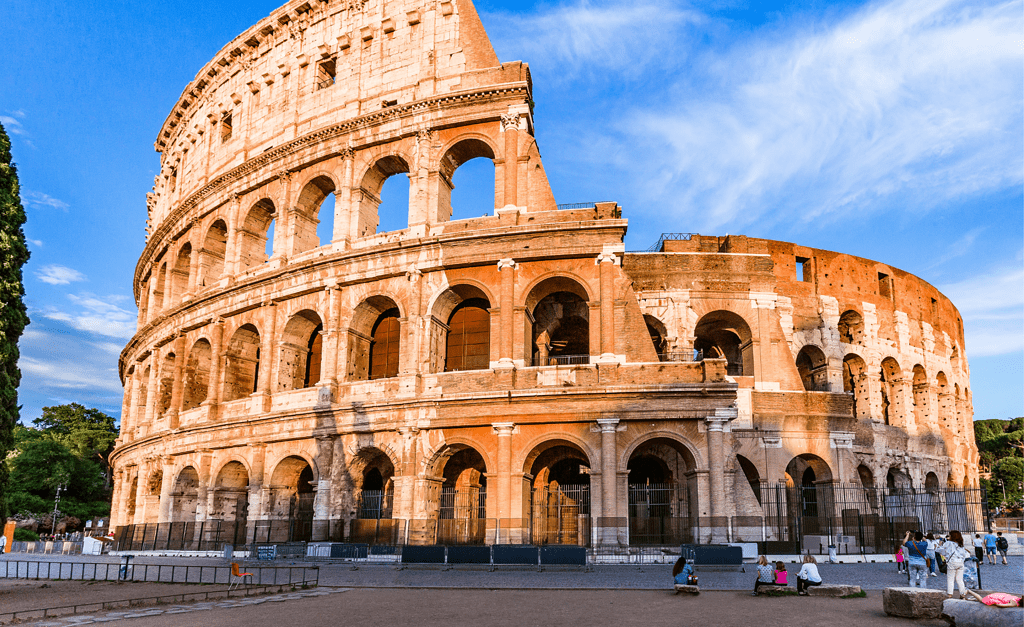 Home to beautiful historical sites such as the Colosseum and St. Peter's Basilica in Vatican City, Rome offers couples a unique blend of old-world charm and modern sophistication.
Spend a day exploring some of the city's famous attractions or take an evening walk along the banks of the Tiber River.
You can also indulge in some of Italy's best cuisine, like a classic plate of carbonara or a delicious gelato.
At night, enjoy the city's romantic atmosphere and lively nightlife. No matter what your preference, Rome is the perfect place for an unforgettable romantic escape.
Barcelona, Spain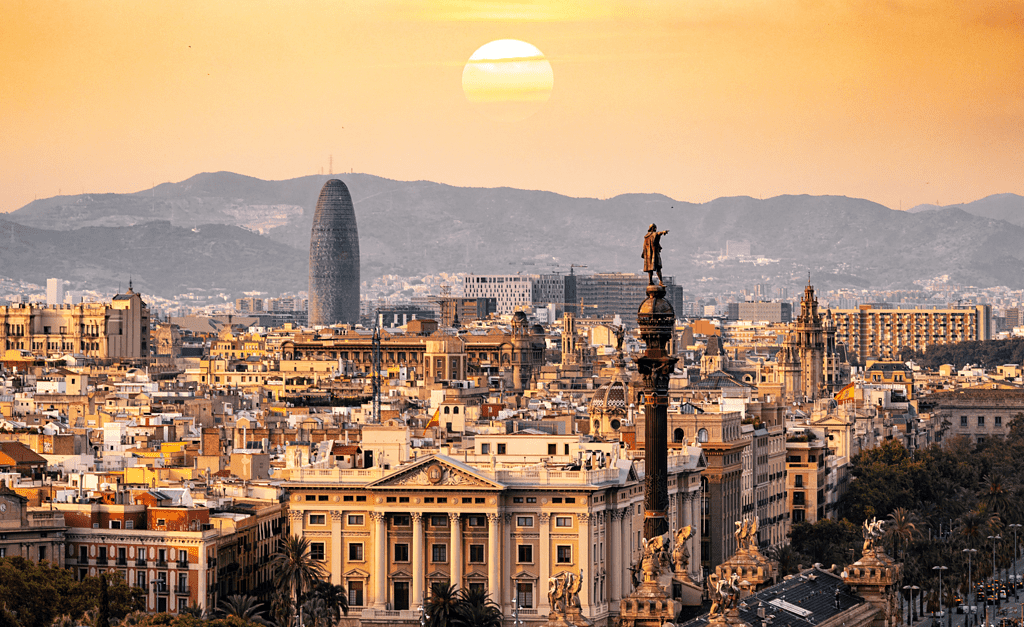 Barcelona is an ideal destination for couples looking for an exciting yet relaxed atmosphere on their Valentines getaway.
There's plenty to do here—from visiting La Sagrada Familia and Park Güell to strolling along Las Ramblas and dining at gourmet tapas bars—but don't forget to save time for simply soaking up the sun at one of Barcelona's many beaches.
Bali, Indonesia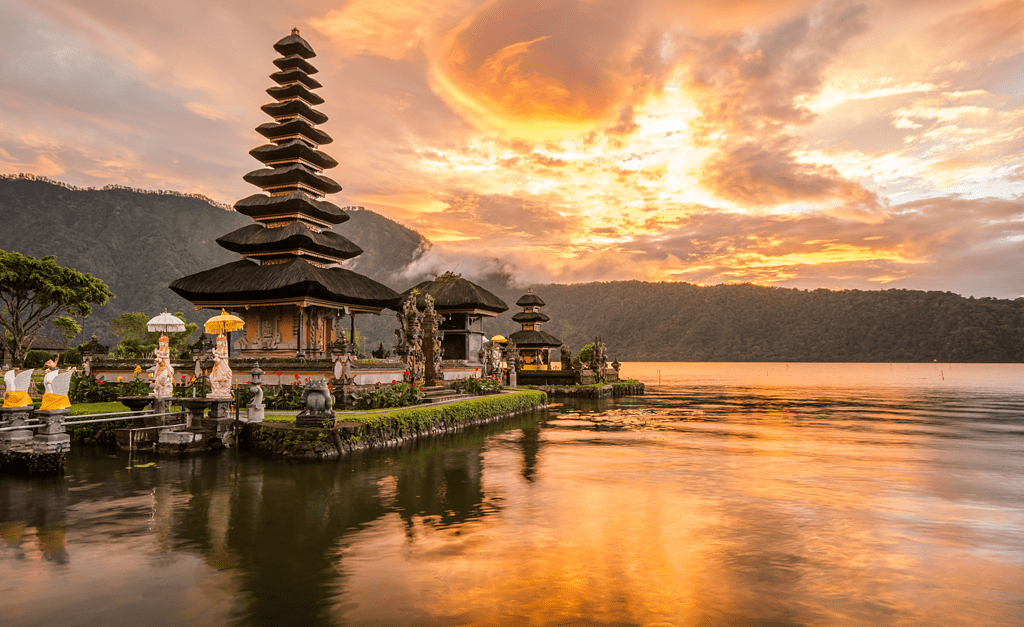 Bali is known as "the Island of Gods" and it certainly lives up to its reputation as a paradise destination.
In addition to stunning beaches and tropical forests, Bali also offers incredible cultural experiences such as visiting ancient temples and taking part in traditional Balinese ceremonies.
Whether you want to relax by your private pool in Ubud or explore hidden coves on Lombok, there's something here for every type of traveler!
Honolulu, Hawaii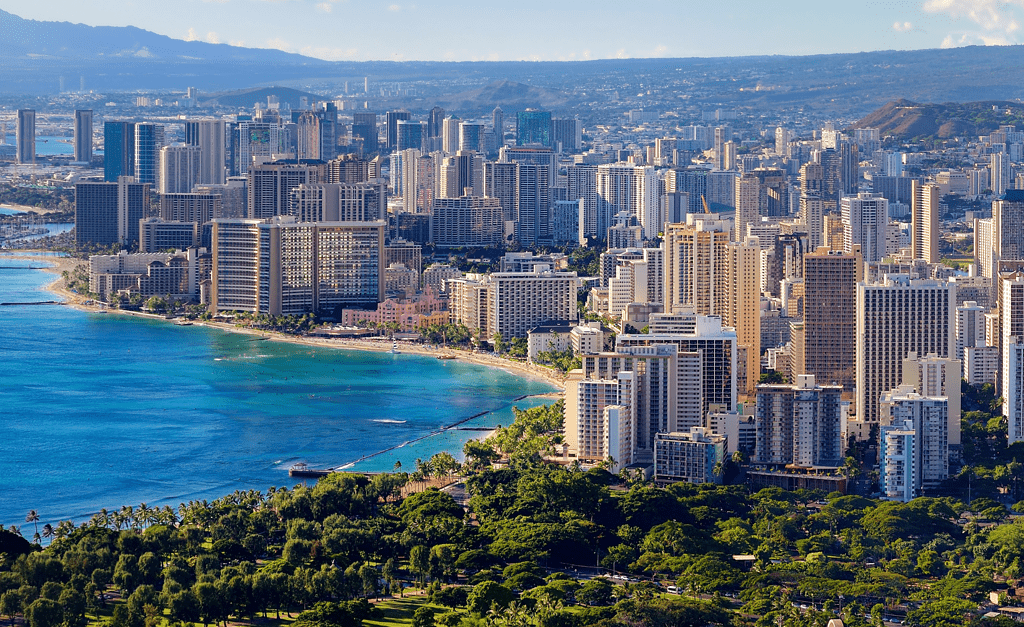 For those are looking for a sun-soaked vacation, Honolulu is the perfect destination. Here, you can spend your days lounging on the beach or exploring the many natural wonders of Hawaii.
Take a sunset sailboat tour around Waikiki Beach or hike Diamond Head Crater for breathtaking views of the city.
Don't forget to take part in some traditional Hawaiian activities like participating in hula lessons or attending a luau! After a day full of adventure and relaxation, end your night at one of Honolulu's many romantic restaurants.
Santorini, Greece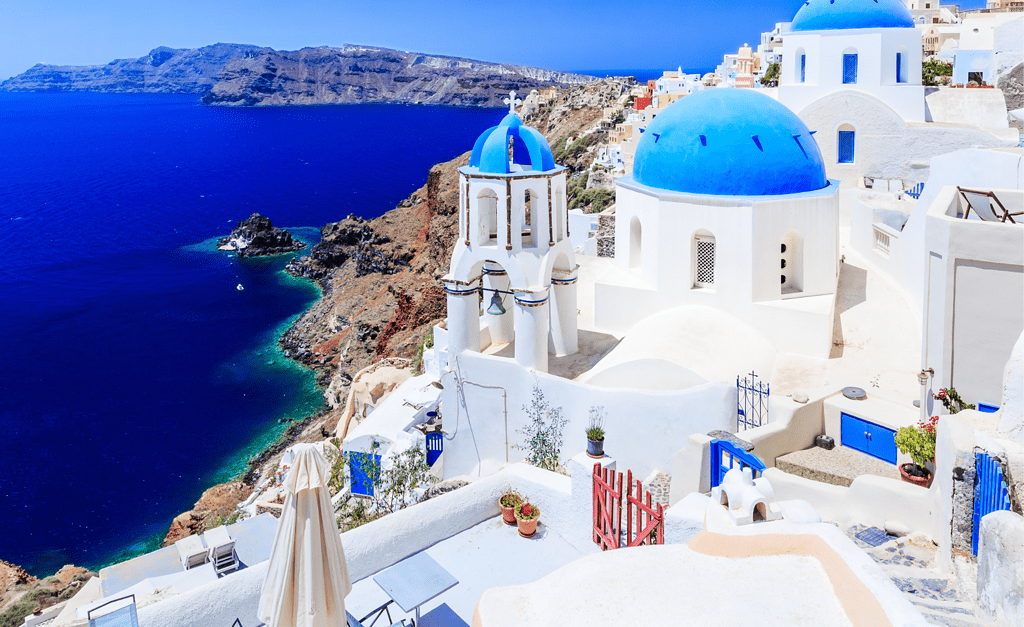 If you're looking for a more exotic destination, Santorini should be at the top of your list! The beautiful Greek island is home to stunning views of the Mediterranean Sea, charming whitewashed buildings, and breathtaking sunsets.
Spend your days snorkeling in crystal-clear waters or exploring ancient ruins like Akrotiri and Ancient Thera. And when night falls, enjoy an intimate dinner under the stars while admiring Santorini's famous caldera views.
New York City, USA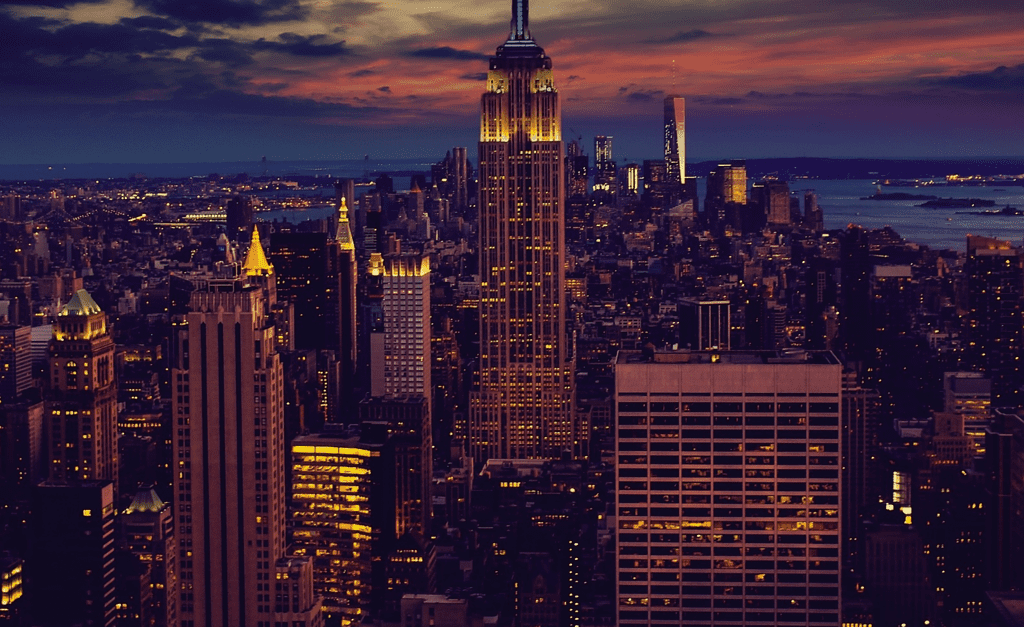 New York City has long been known as one of the most romantic cities in the world. From its incredible skyline views to its iconic landmarks like Times Square and Central Park, New York City has something for every couple looking for a romantic escape.
Take a stroll through Central Park before heading to one of New York's many restaurants or bars for dinner and drinks. Finish off your night with tickets to a Broadway show or explore the city by taking an after-dinner carriage ride around Central Park.
Cape Town, South Africa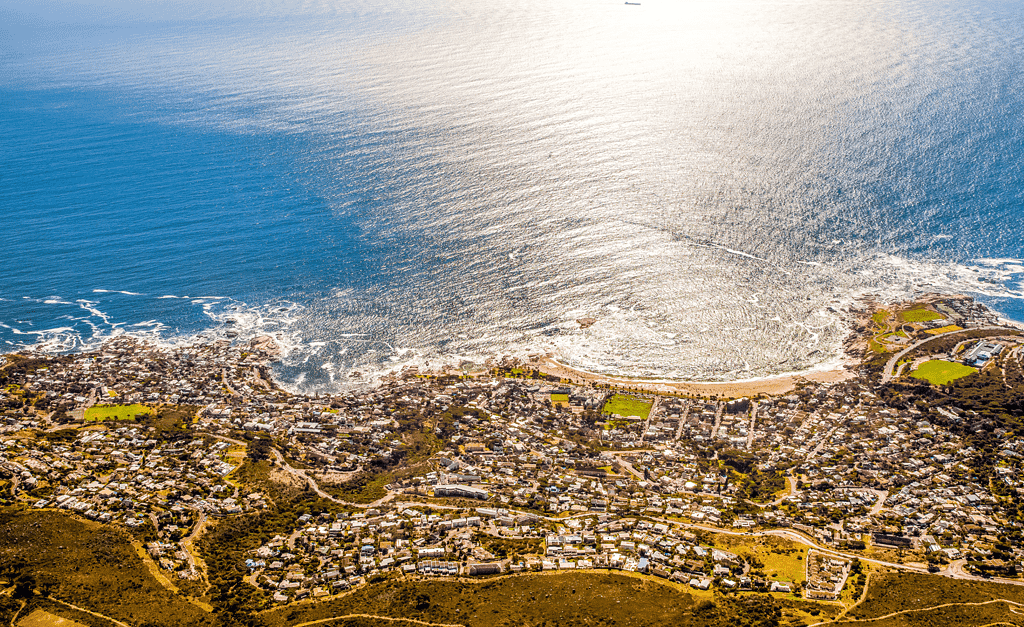 If you're looking for something a bit more adventurous, why not head to Cape Town? With its stunning scenery and vibrant culture, it's no wonder so many people flock here year after year.
Spend your days exploring Table Mountain National Park or take a tour of Robben Island.
And don't forget about all the delicious food – from traditional African dishes to gourmet seafood restaurants, there's something for everyone here! Whether you're looking for romance or adventure, Cape Town won't disappoint.
Maui, Hawaii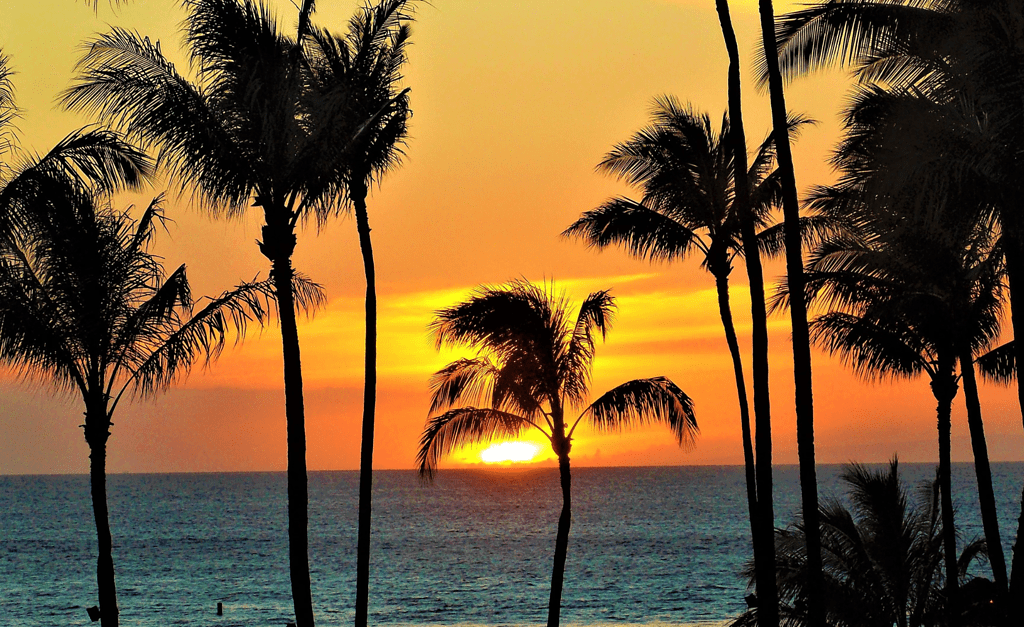 For those seeking a tropical getaway this Valentine's Day, Maui is the perfect destination! Relax on some of Hawaii's most beautiful beaches and explore lush rainforests filled with exotic wildlife.
Learn about Hawaiian culture by visiting local museums and art galleries or take part in various water activities like snorkeling and surfing.
Sample some of Maui's famous cuisine – think fresh seafood dishes made with locally sourced ingredients – while soaking up breathtaking views of Haleakala Volcano and neighboring islands. No matter how you spend your time here, it will be truly unforgettable!
Venice, Italy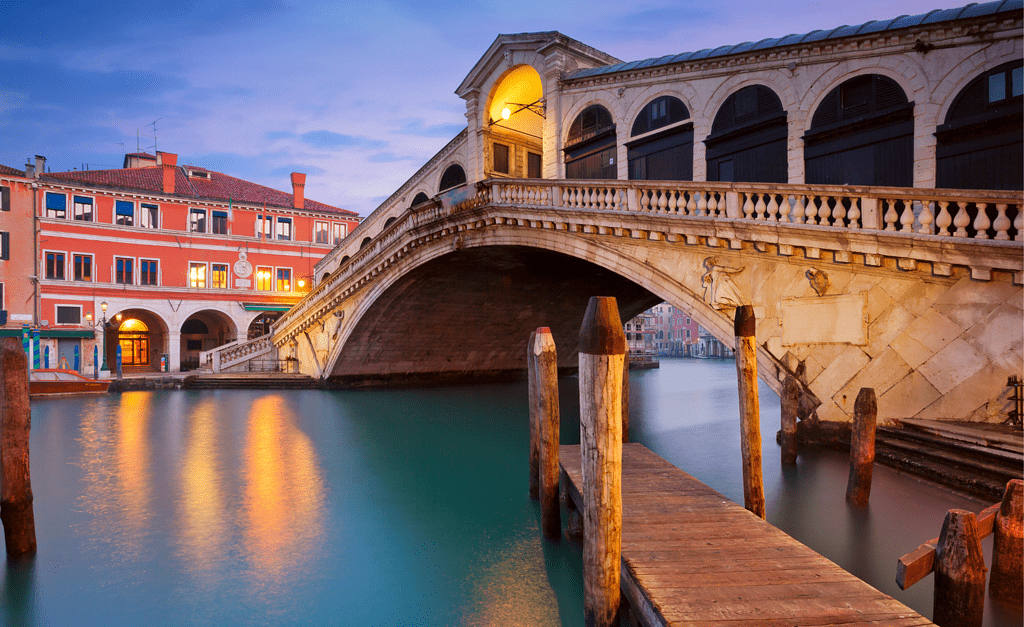 The canals of Venice give this city its other nickname—the Floating City—making it an ideal spot for a romantic escape.
Take a gondola ride along moonlit canals or get lost in the winding streets of this unique city.
Be sure to go window-shopping in the colorful markets and don't forget to check out some of Venice's most famous attractions such as St Mark's Square and Doge's Palace. For the evening have a glass of wine and enjoy a romantic dinner in one of the many restaurants along the waterfront.
Bruges, Belgium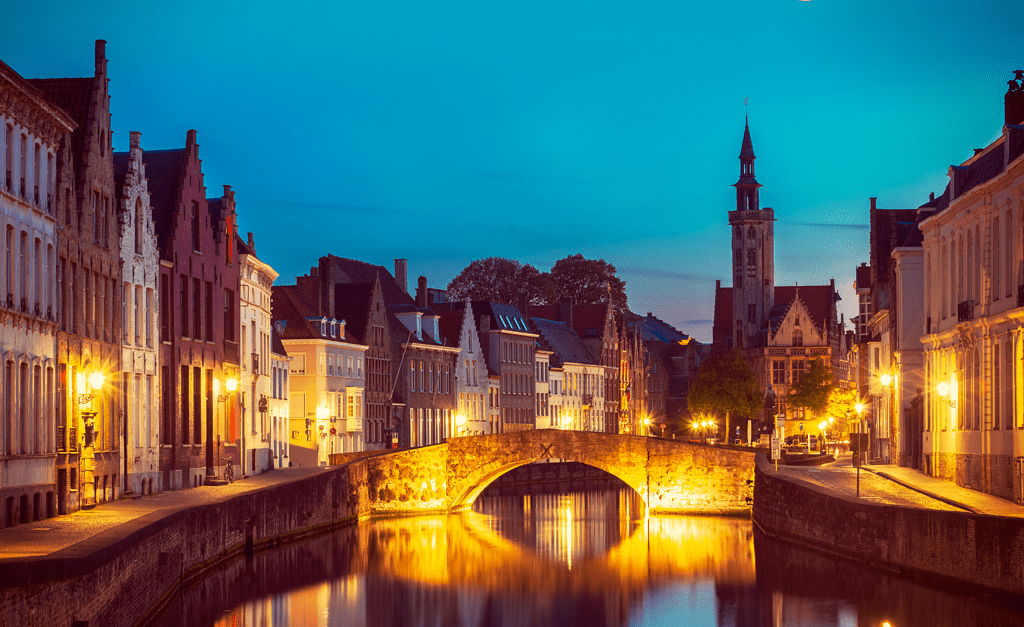 For couples looking for something different than just another beach holiday this Valentines Day, Bruges might be just what they need!
This quaint little town located in northern Belgium offers an abundance of culture. Bruges is a picturesque city located in northern Belgium.
Take a stroll through its winding cobblestone streets and canals and explore its many quaint boutiques, pubs, and cafes.
Have lunch on Market Square or spend time admiring the Gothic architecture of Belfry of Bruges and Stadhuis-City Hall.
If you're looking for an unforgettable Valentine's Day experience, take a private horse-drawn carriage ride around the city to get the best view of Brugges' many sights.
Wrapping Up The Most Romantic Places To Spend Valentines
No matter where your travels take you this Valentine's Day, make sure to make time for romance! Whether you choose Paris, Venice, Santorini, or any other destination around the world , these cities will provide memorable experiences that will remain with you forever.
So pack your bags and book your tickets now – it's time to let your heart lead the way!