Discover the best Portland Scenic Drives
Oregon does a fantastic job when it comes to spectacular road trips. The Beaver State is the mecca of lovely backroads and highways, and the fact that its terrain is so wonderfully varied makes driving through each and every one of them a real treat.
If you're looking for a more personal way to see Oregon, consider getting behind the wheel and hitting the road. After all, rather than focusing on the final destinations of your journey, an Oregon road trip is all about making pit stops along the route!
From densely forested areas to vast desert regions and stunning ocean views of the Pacific, Oregon has a variety of spectacular drives wherever you look. If you're still undecided where to begin your journey, consider some of the most beautiful routes in Oregon that you should add to your itinerary!
The Most Scenic Drives Portland Has To Offer
Without further ado lets get to some of the must do drives in Portland and beyond.
Portland Scenic Drives – Journey Through Time Scenic Byway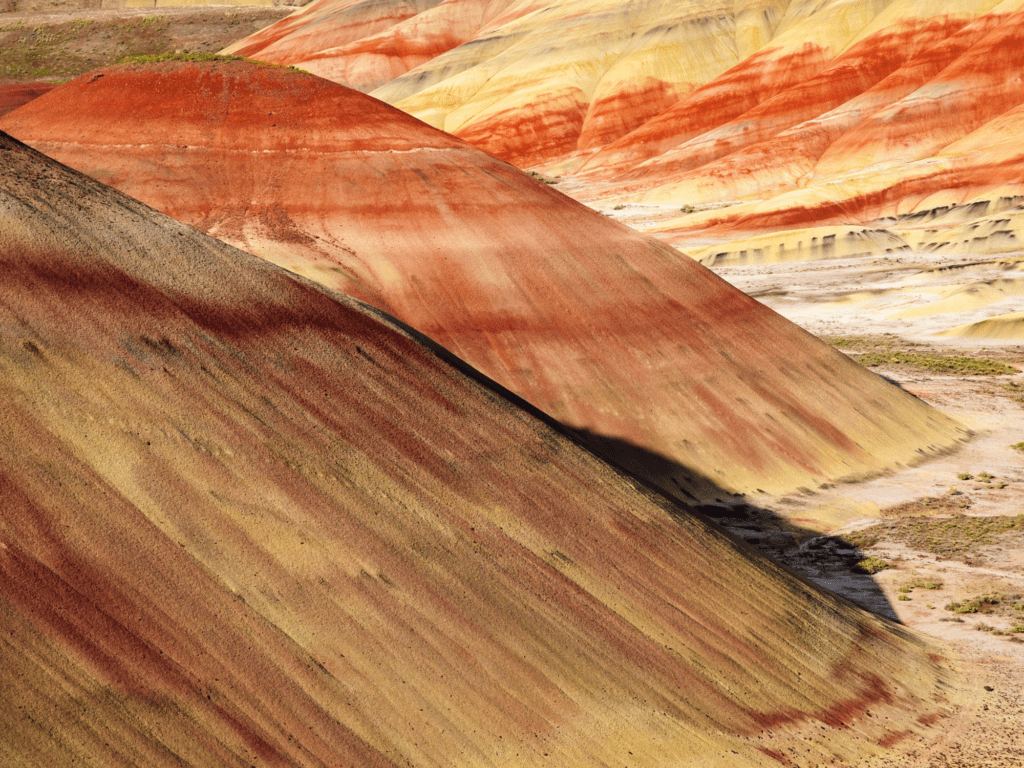 As we embarked on the 286-mile adventure along the Journey Through Time Scenic Byway, we couldn't help but feel transported back to the Old West. Starting in the quaint community of Biggs and ending in the charming Baker City, this fantastic route led us through ghost towns and small farming communities that seemed to come straight out of a western movie.
Alongside much of the route, the Wild and Scenic John Day River – North America's second longest undammed river – proved to be a playground for outdoor enthusiasts. The rafting, fishing, and camping in this picturesque piece of country looked amazing.
For you geology buffs and fossil enthusiast, don't miss the interpretive trails at the John Day Fossil Beds. And for a glimpse into more recent history, check out the well-preserved remnants of Oregon's pioneer life. From the Sherman County Museum in Moro to the Kam Wah Chung Museum in John Day, the gold mining remnants in Sumpter, and the Oregon Trail Interpretive Center near Baker City, we felt like we were walking through the pages of a history book.
Pacific Coast Scenic Byway- Best Scenic Drive In Portland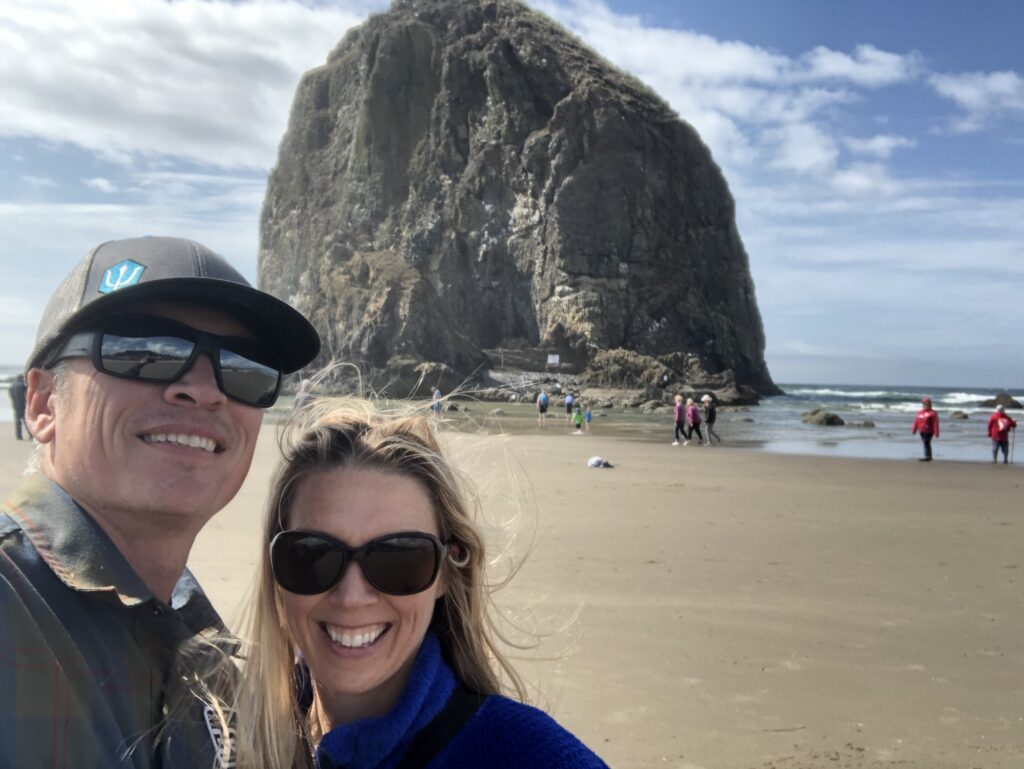 The Pacific Coast Scenic Byway, which stretches 363 miles along the coast, is Oregon's most famous scenic drive for all of the right reasons.
The state's coastal route provides spectacular views of the rugged Oregon coast and the Pacific Ocean as it passes through breathtaking vistas of seaside cliffs, lush valleys, sand dunes, tide pools, tiny fishing villages, and more!
Even though it's lengthy, most visitors pick a part of it rather than drive the entire route if they are on a tight schedule.
Make sure you allow plenty of time for pit stops and taking in the views along the drive because Oregon has some of the most fantastic attractions along this route!
Trees to Sea Scenic Byway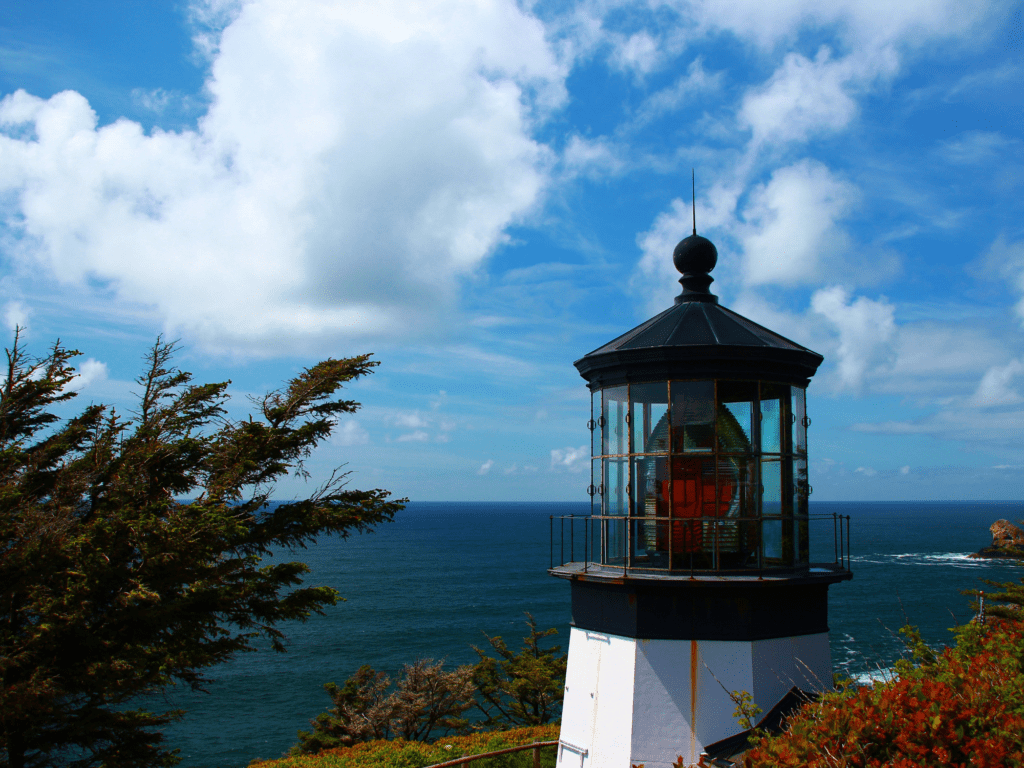 Oregon reigns supreme in terms of varied terrains, and if you can't make up your mind between exploring The Beaver State's lush woods or the coast, this journey has it all!
This drive, which stretches 68 miles from the attractive Tualatin Valley to the wild Oregon coast, features a lot of stunning sights to see.
While the journey may be completed in just over three hours, spending a few days along the way is highly recommended to discover the region's natural wonders.
There are several stops on this route that you can make. I suggest a wine-tasting in Tualatin Valley, hiking at Tillamook State Forest, and seeing whales and puffins at Cape Meares State Park.
Historic Columbia River Highway- Our Favorite Scenic Drive in Portland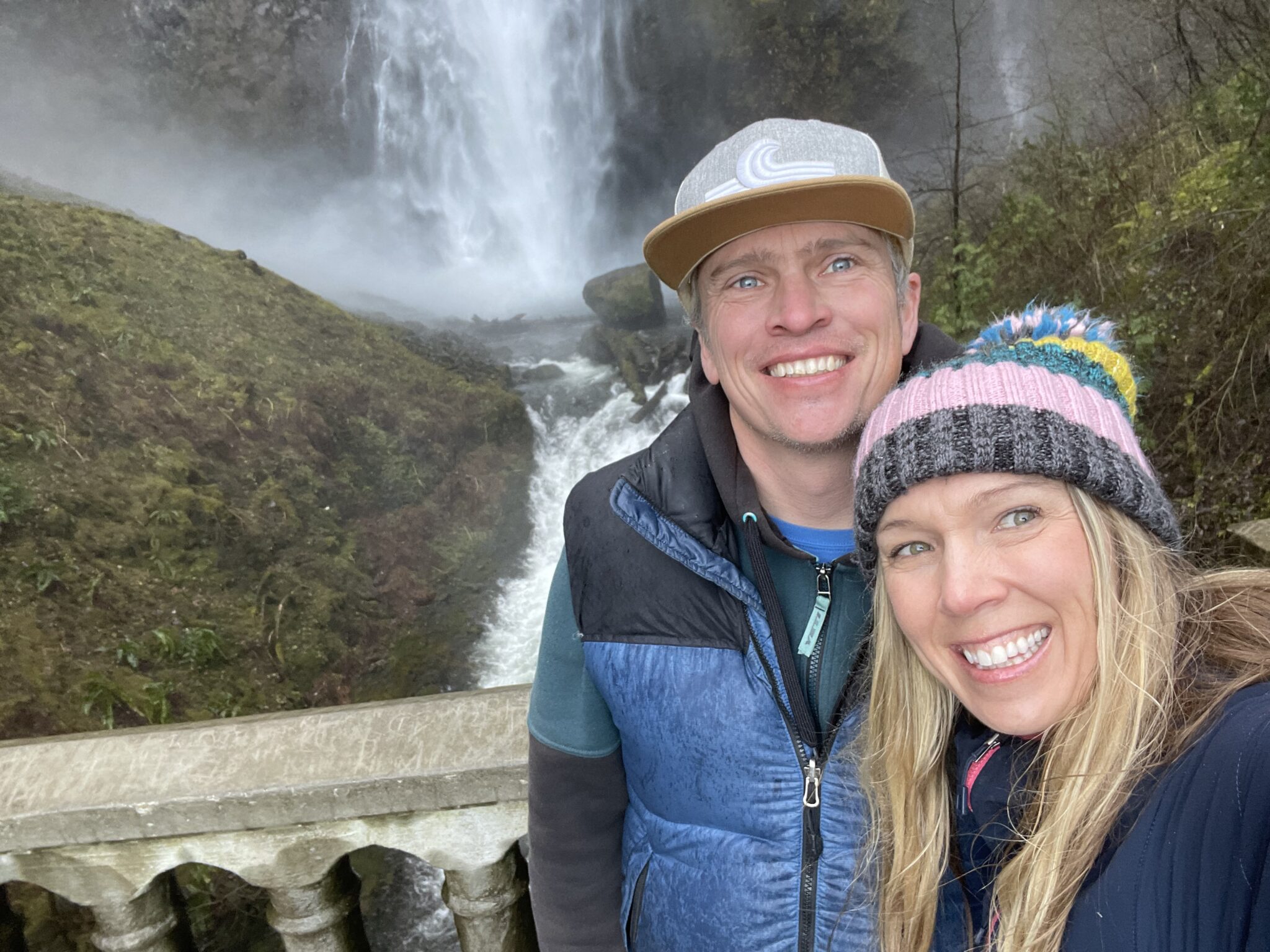 The Historic Columbia River Highway is one of the most scenic drives on this list for waterfall lovers. The Highway winds through the Columbia River Gorge and offers beautiful views of the river, waterfalls, the mountains, and more.
There are plenty of stops along the way where you can enjoy the scenery, waterfalls, hiking trails, and explore the area. Along the way, you can stop at several places like Multnomah Falls, and the Vista House.
You can find more information about the Historic Columbia River Highway on the Oregon State Parks website.
Hood River Fruit Loop-Feels Like One of Those Good Ole Country Drives
The Hood River Fruit Loop is a must do 35-mile drive around the Hood River Valley in Oregon. Along the way, you'll experience views of Mt. Hood and Mt. Adams, as well as lush wildflower meadows on Mt. Hood itself.
The route includes stops at various orchards, farms, and wineries where you can enjoy the scenery, baked goods, wine, and the many varieties of fruit.
A couple of our favorite stops along the way are Mt. Hood Winery, Cascade Fruit Company, Hood River Distillers, and the numerous breweries in the area.
Check out things to do in Hood River and download the Hood River Fruit Loop Map so you don't miss any stops along the way.
Mount Hood Scenic Byway- One of Our Favorite Mountain Drives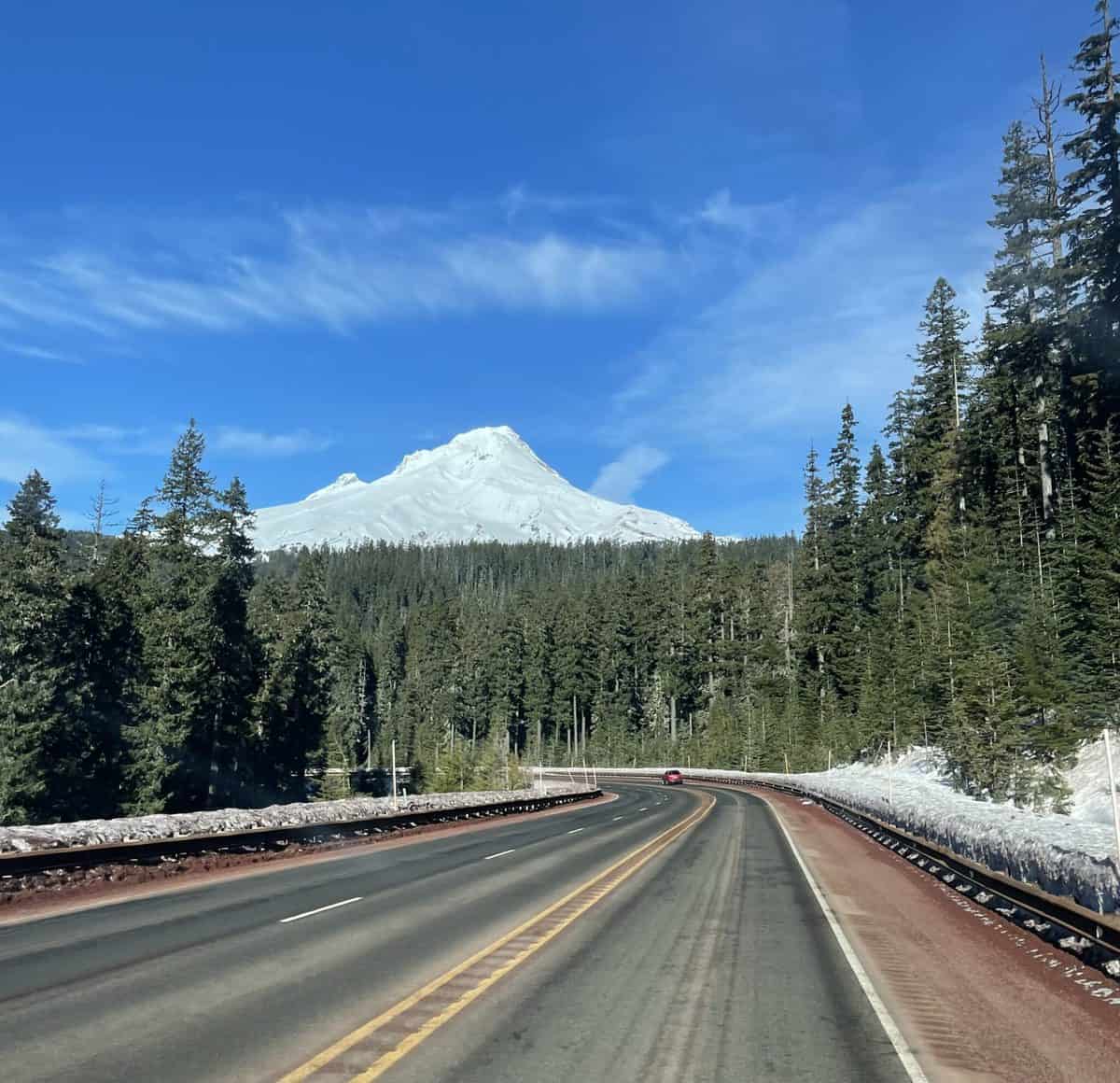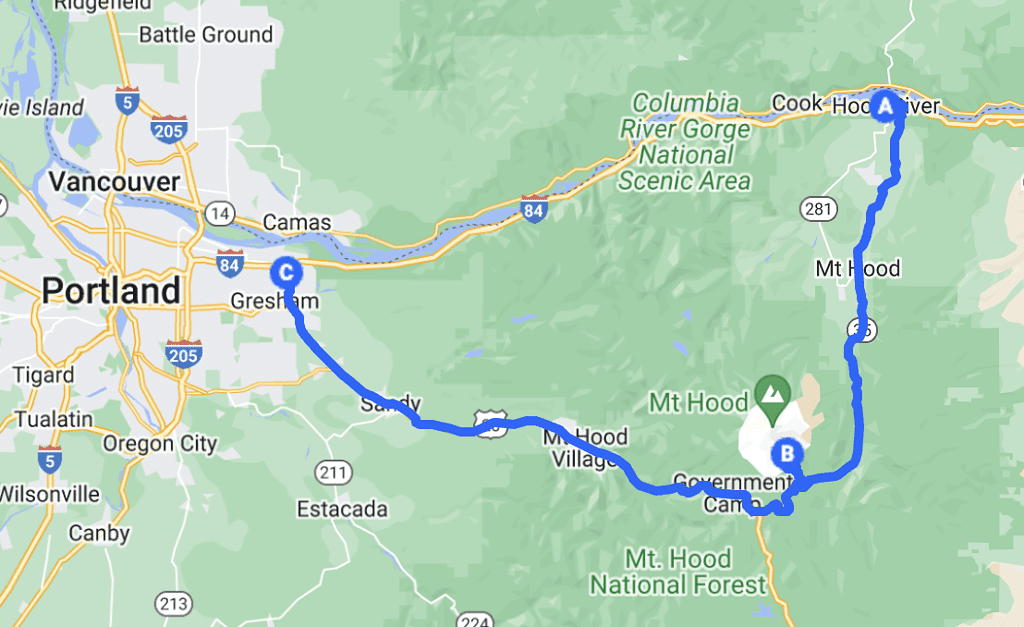 Trip Length: 100 miles one-way, allow 3-4 hours
Highlights
The Mount Hood Scenic Byway begins in Troutdale and ends in Hood River. The Byway climbs up the mountain and passes through alpine lakes, wildflower meadows, and dense forests. The drive is a beautiful way to see some of the best scenery that Oregon offers.
The route will take you from Sandy, Oregon to Government Camp on Mount Hood. The drive is about 100 miles long and takes an average of 3 hours.
You'll pass through small rural towns and cross a few rivers as you climb up the mountain. A couple notable communities you'll pass as you go up the mountain are Welches, Rhododendron, Zigzag and Government Camp.
A drive on the Mount Hood Scenic Byway is a must for anyone visiting Oregon.
Cascades Lakes Scenic Byway AKA "Century Drive"
Cascade Lakes Scenic Byway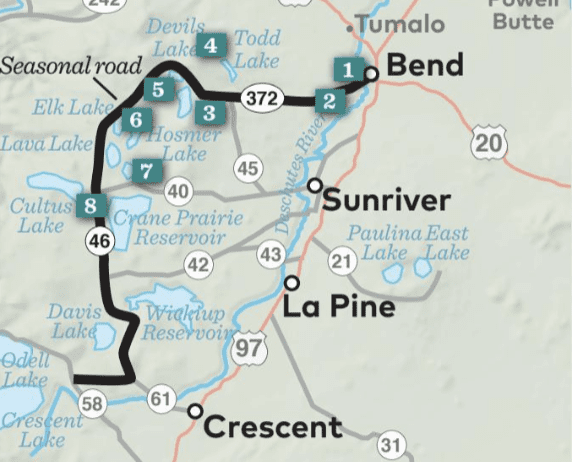 Trip Length: 68 miles one-way, allow 3-5 hours
Highlights
The Cascades Lakes Scenic Byway is a National Scenic Byway that winds 66 miles in Deschutes and Klamath counties. The route begins on Bend's west side, where OR-372 quickly ascends to Mt. Bachelor.
The Cascade Lakes Highway or Century Drive is called this because it was once a 100-mile/161-kilometer red cinder loop road.
The route travels past some of the most picturesque lakes and several reservoirs on the upper Deschutes River, providing stunning mountain views. The byway offers outstanding views of Mount Bachelor and the Three Sisters (Oregon) mountains.
As you descend from Mt. Bachelor to Dutchman Flat, you'll get an excellent view of Broken Top Mountain, which offers a unique chance to see a stratovolcano – a tall, traditional volcano.
The numerous lakes in this region were formed by volcanoes and glaciers working together; many were formed in basins scoured by ice and blocked by lava dams.
The scenic drive goes by an enormous wet meadow at the northern end of Sparks Lake, which is dotted with islands and has a picturesque waterway that covers 250 acres and contains much of its shoreline jagged lava.
Elkhorn Drive Scenic Byway
This byway provides a 106-mile/171-kilometer journey through the mountains west of Baker City, which has long been a lucrative hunting ground for Plateau Indian tribes and later where miners came to seek their fortunes.
The Elkhorn Mountains and Baker Valley are really lovely places, full of interest and history. You'll experience country rich in scenery, geology, and natural resources.
Many recreational opportunities are available along the way, including hunting, fishing, camping, picnicking, boating, skiing, and hiking.
Make sure to take your time and enjoy the views!
Hells Canyon Scenic Byway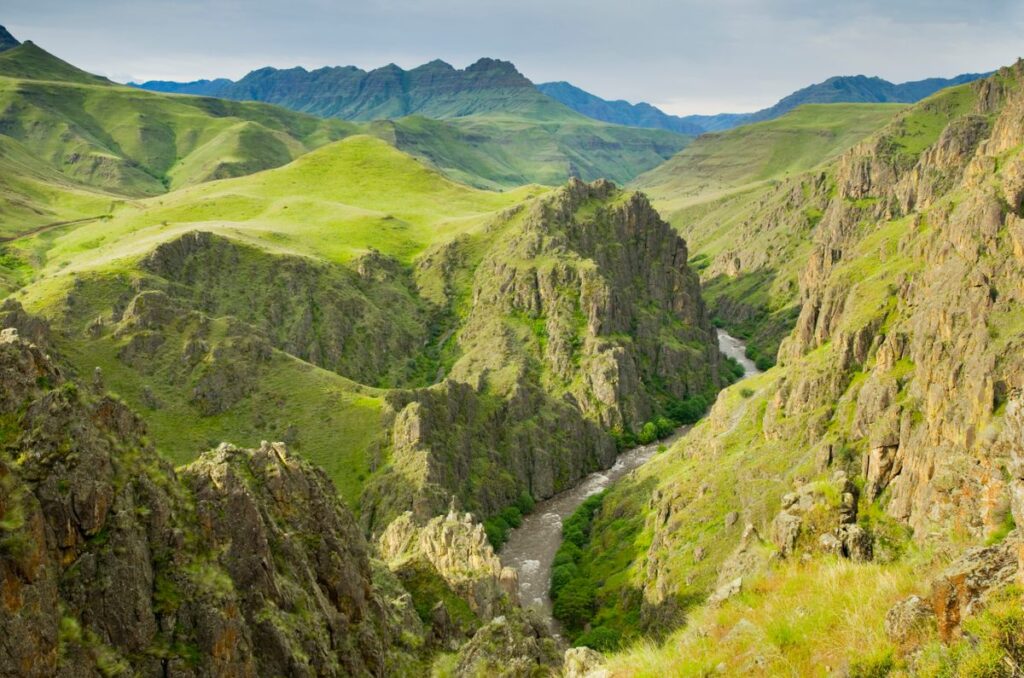 This horseshoe route spanning 208 miles/335 kilometers showcases two stunning natural attractions in America's northeast corner – Hells Canyon, the deepest river gorge, and the Wallowa Mountains, also known as "Little Switzerland".
This region holds great significance as the ancestral homeland of the Nez Perce tribe.
It's surprising that this region remains relatively undiscovered by the world despite its unparalleled beauty. The towering Wallowa Mountains dominate the landscape while the vast ranching valleys provide the perfect vantage point to appreciate the stunning views.
The Eagle Cap Wilderness, formed by many of the peaks rising above 9,000 feet/2,743 meters, is a backpacker's and horseback rider's paradise. The area also boasts Hells Canyon, a great cleft in the land, and the untamed Snake River.
Despite its hidden gem status, this region is easily accessible via Interstate 84. Keep this secret to yourself – it's a true treasure.
Southern Oregon Scenic Drives
Volcanic Legacy Scenic Byway (Includes Crater Lake)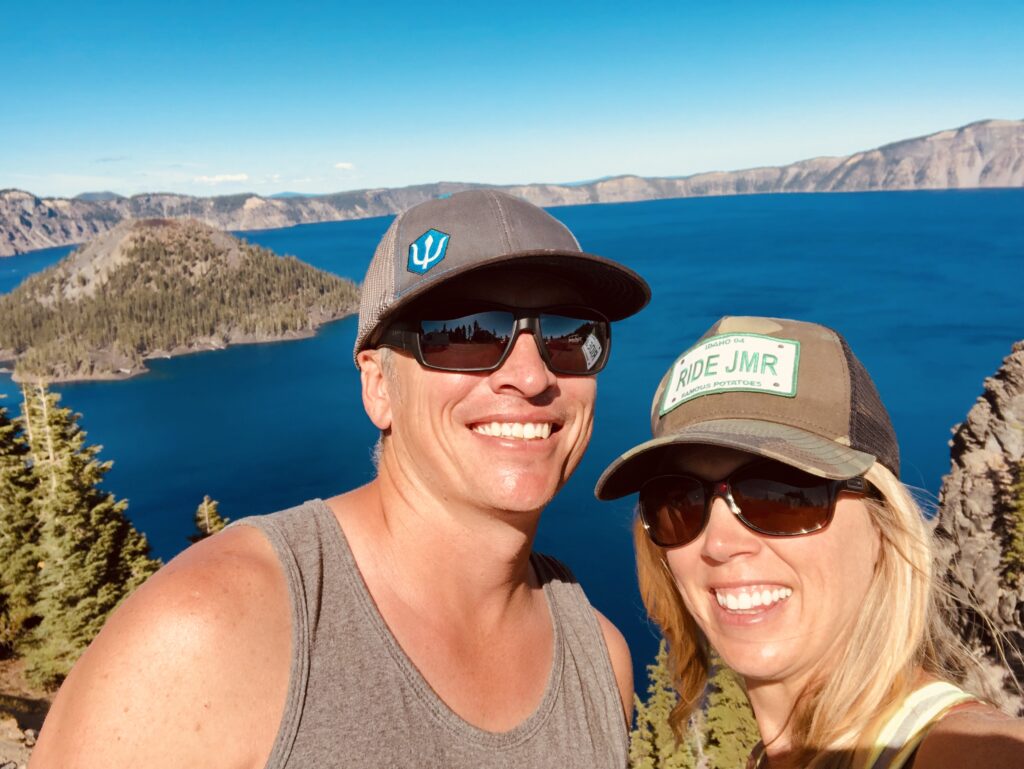 Volcanic Legacy Scenic Byway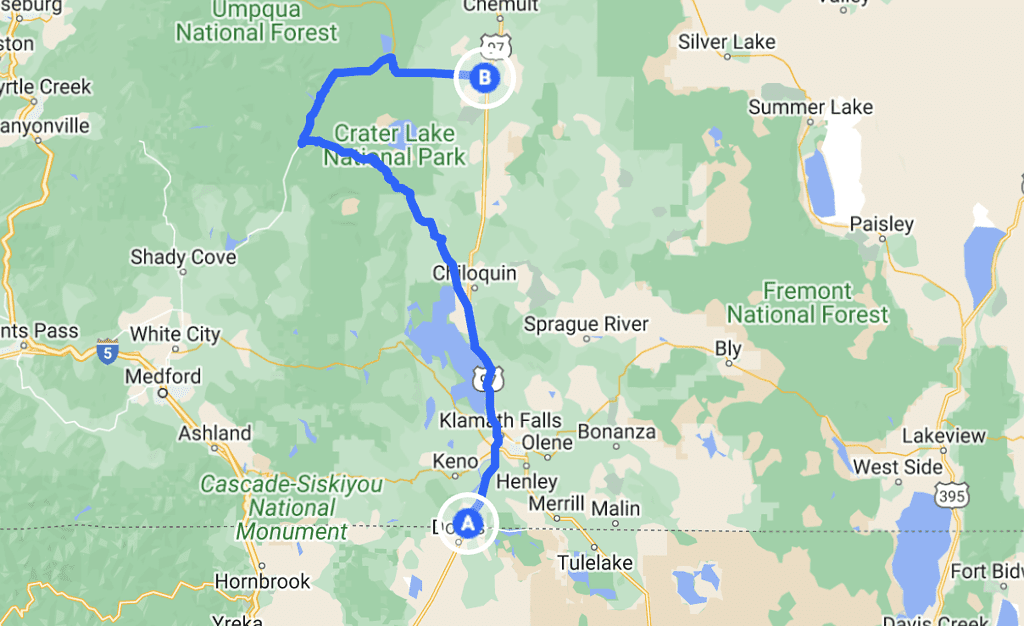 Trip Length: 140 miles one-way, allow 5-7 hours
Highlights
Crater Lake is Oregons only national park, and this 140-mile loop is the perfect way to see the state's volcanic countryside!
Along the route, you'll have stunning views of alpine lakes and snow-dusted mountains, all of which were formed as a consequence of the state's volcanic activity.
The Volcanic Legacy Scenic Byway also includes the famous 33-mile loop around Crater Lake's rim, making it a fantastic way to reach the national park's most stunning viewpoints while also providing you with some insight into its volcanic history!
Oregon Outback Scenic Byway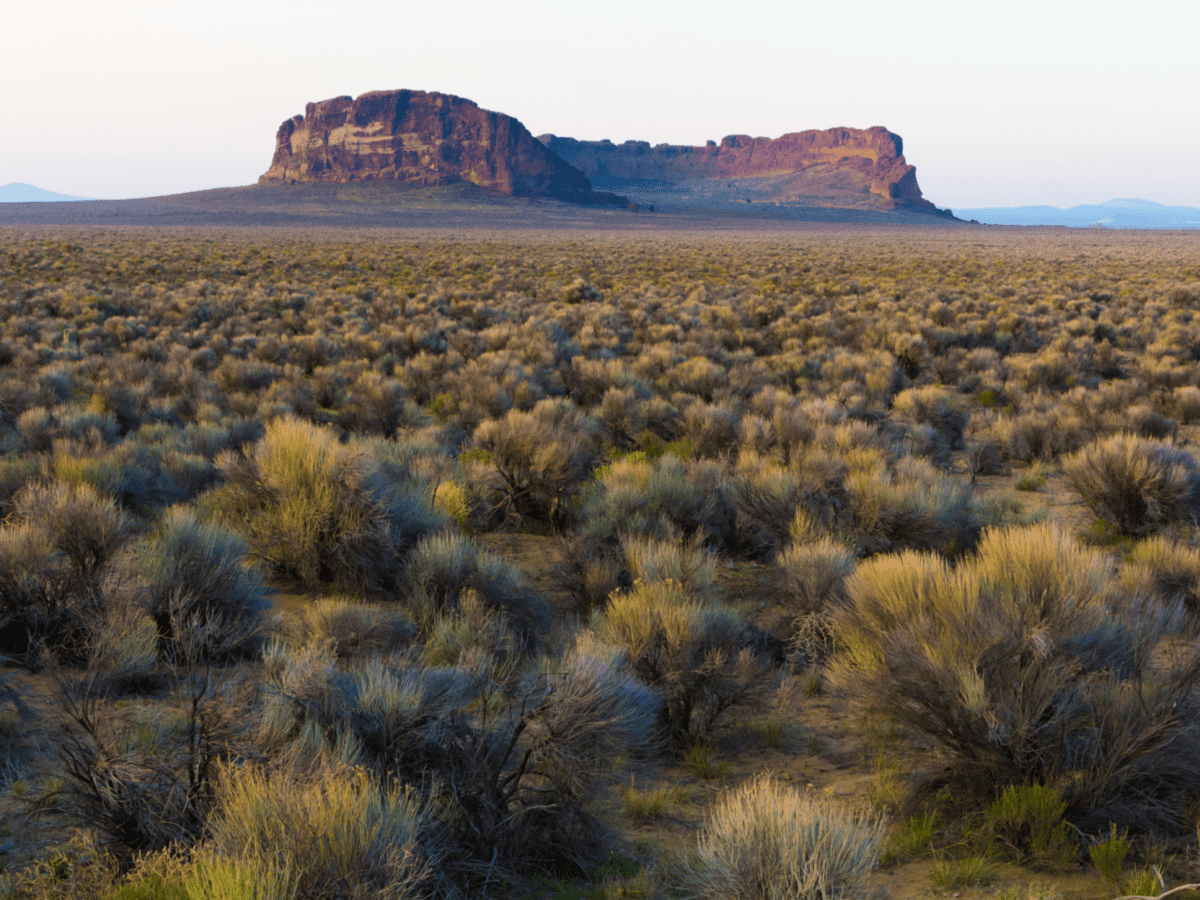 Oregon Outback Scenic Byway
Trip Length: 171 miles one-way, allow 4-6 hours
Highlights
This 171-mile route will take you from the alluring Deschutes National Forest to the high-deserts on the California border, making it an ideal spot if you're searching for a 4-6 hour trip with a lot of variety in scenery.
This journey begins in La Pine and finishes near Lakeview, showcasing a perspective of Oregon that isn't as well-known as the typical lush landscape. The scenery will change abruptly from lush flora to plains, alkali flats, and rocky terrain as you drive away from the forest.
The entire journey is jam-packed with breathtaking vistas, including a towering collection of rock barriers known as Fort Rock, an alkaline lake where wildlife sightings are routine, caves with the oldest evidence of human existence in North America, and so much more!
Get Out And Explore Oregon's Scenic Drives
I hope that this list of the most beautiful drives in Oregon helps you plan your next vacation. While I might go on for hours about other beautiful drives, these ones, in particular, are a fantastic way to start exploring Oregon's wonderfully varying terrain!
Have you ever driven through Oregon? What are some other beautiful drives that should be on this list? Tell me your favorites in the comments below!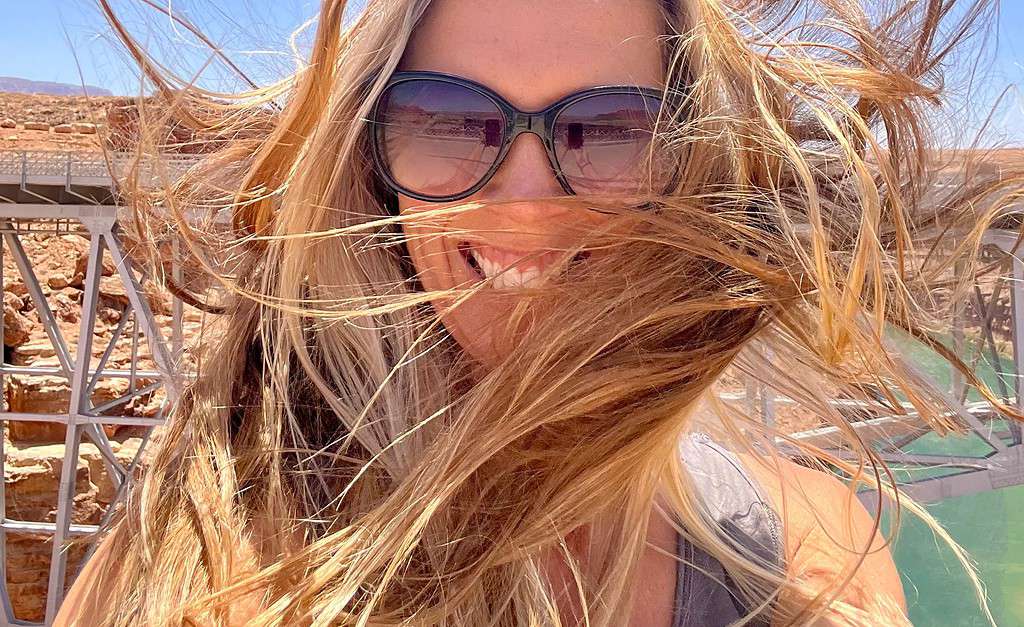 How long does it take to drive the Mt hood scenic byway?
The Mt. Hood Scenic Highway spans 105 miles in total length. While it is possible to drive the entire route in approximately 3 hours, it is recommended to allocate at least 8 hours in order to fully appreciate and explore the various attractions that can be found along this picturesque journey.
How far is cannon beach from Portland?
Cannon Beach is just 90 minutes west of Portland and four hours southwest of Seattle.