Check out these ski camping resorts that let you stay overnight in your RV, camper, van, or perhaps just your car with a warm sleeping bag. Catch first chair with ease and save a ton of money.
If there's one thing we can all agree on it's that skiing has gotten really expensive. The lift tickets keep going up and slopeside accommodations are not cheap.
Whether you are a #vanlife bum or a more decorated RV camper, we've gathered a tasty list of resorts to suite your needs.
Need RV hook-ups? How about bathrooms or showers? You'll be amazed at how many resorts are taking to the latest trend of overnight camping.
LOOKOUT PASS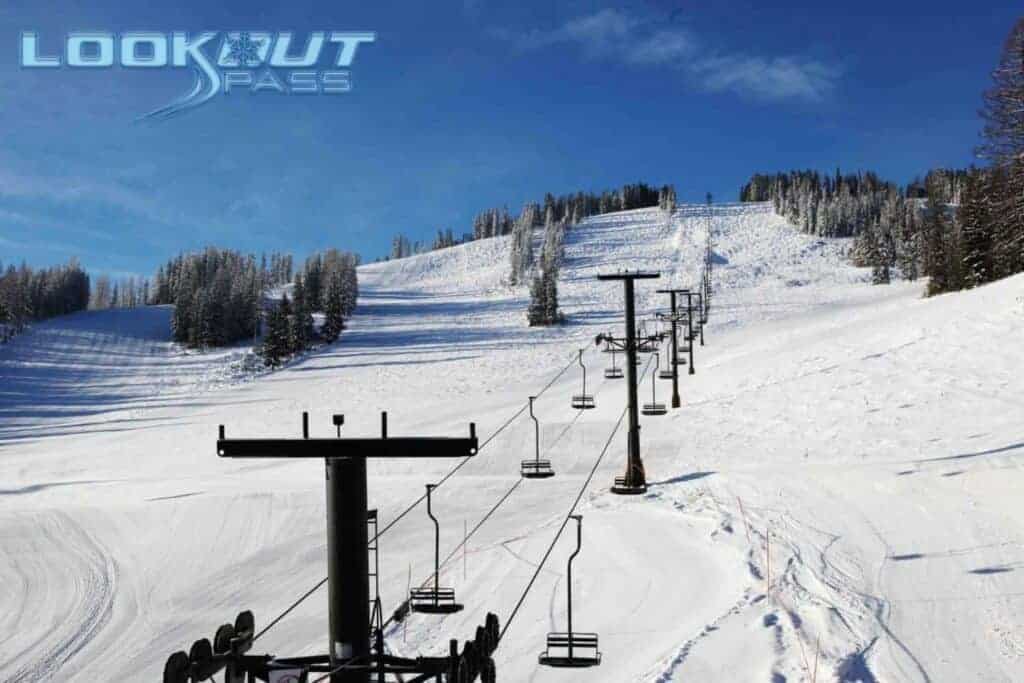 Lookout Pass welcomes a stay in their lower lot. No facilities or hook-ups.
SUMMIT AT SNOQUALMIE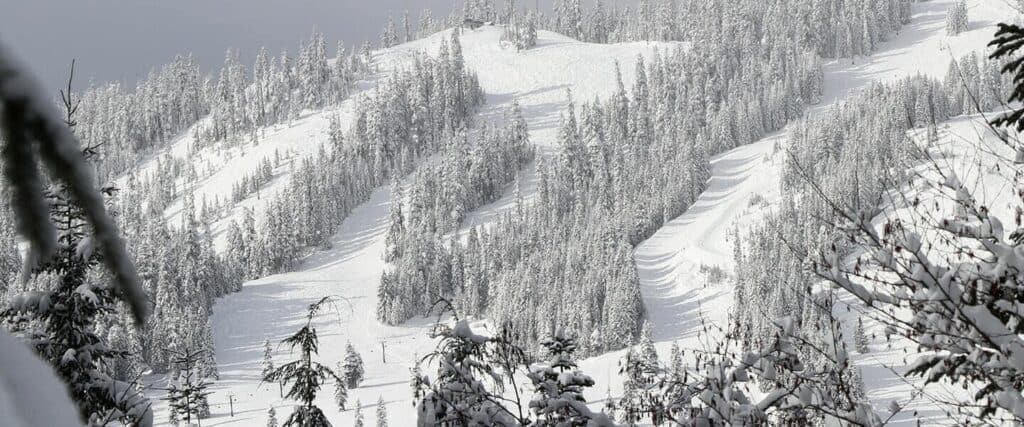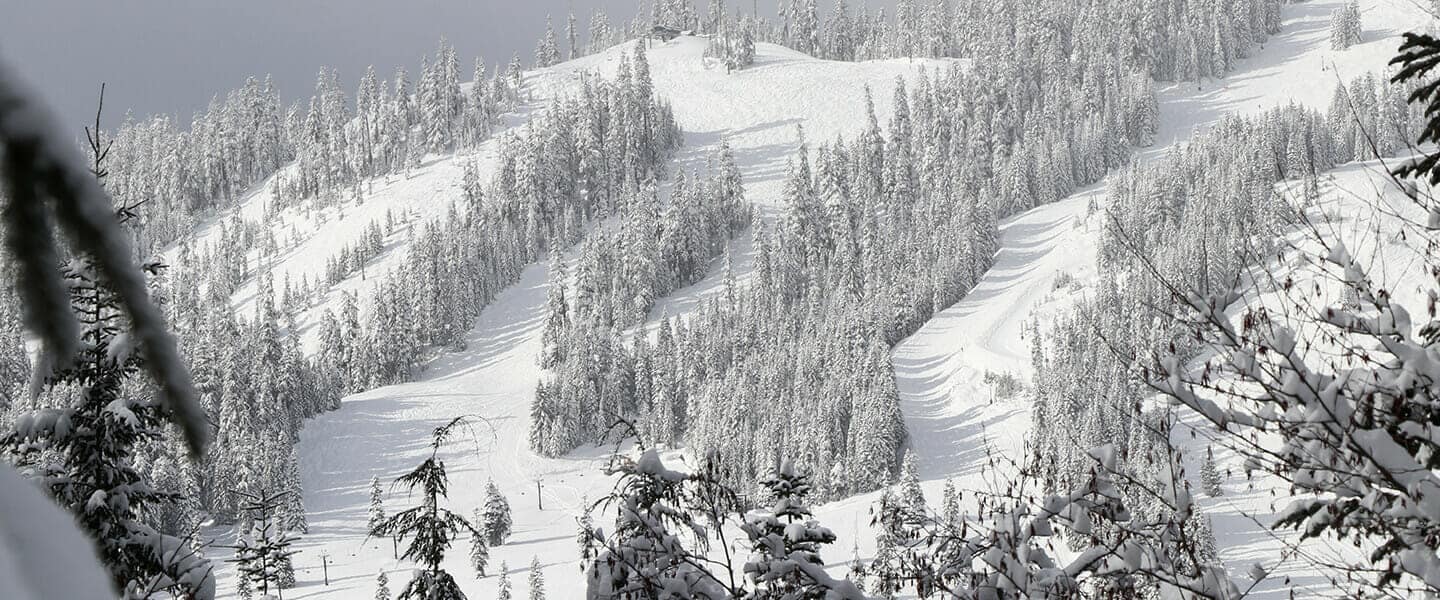 Spaces are available at Alpental and Summit Central, three night limit, and cost $15 for the first night with additional nights only $10.
To register check in with security and CASH ONLY. No hook-ups.
CRYSTAL MOUNTAIN

Crystal Mountain has one of the more robust overnight camping areas. They are all, first-come, first-serve, but they have over 65 spots. They have 50 and 30 amp electrical hookups.
This place gets hopping and is a fun atmosphere where you can meet fellow ski bums. There is a 14-day limit and a spot will cost you a steep $40 but the atmosphere is worth it.
If you're lucky, you can skip the alarm, you'll be awake once they start blasting for avalanches.
BRIDGER BOWL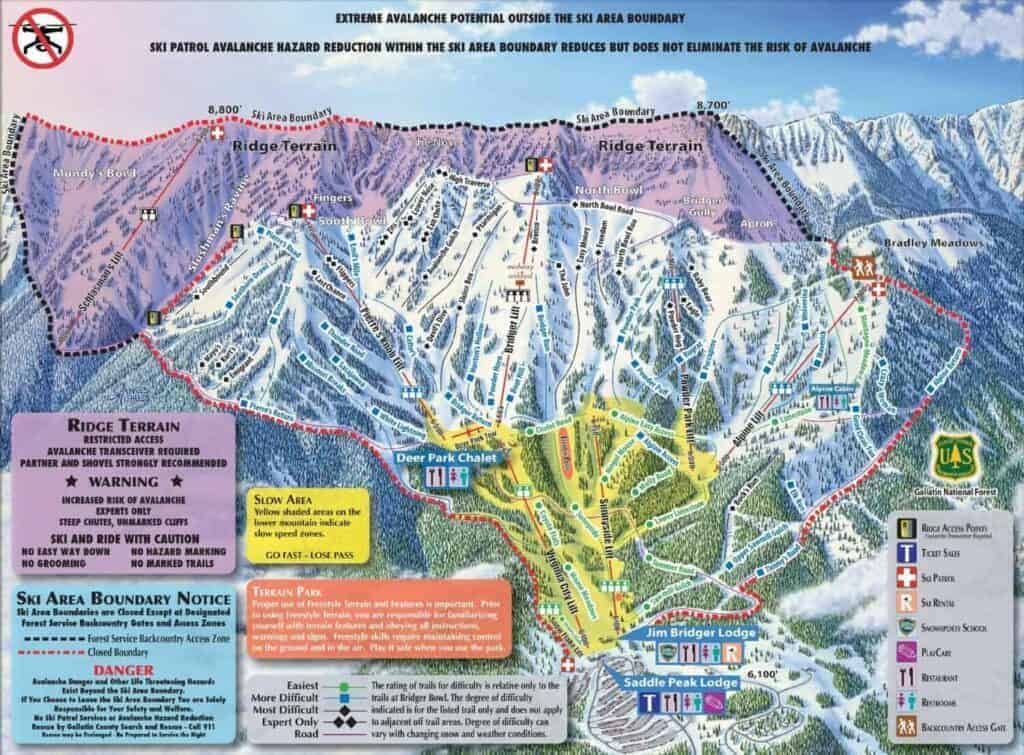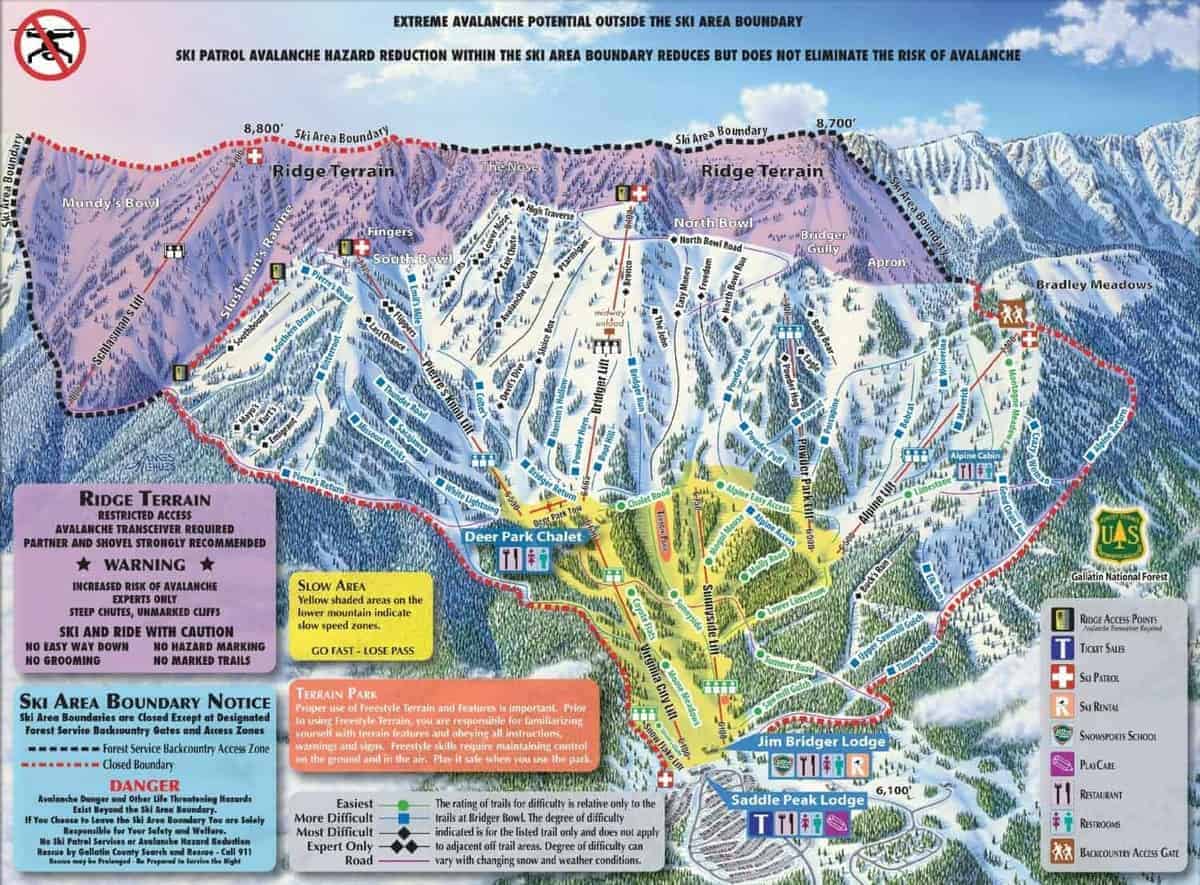 Bridger Bowl is happy to let you stay overnight in a self-contained camper. Check in with resort staff to find out where overnight parking is allowed.
LOST TRAIL POWDER MOUNTAIN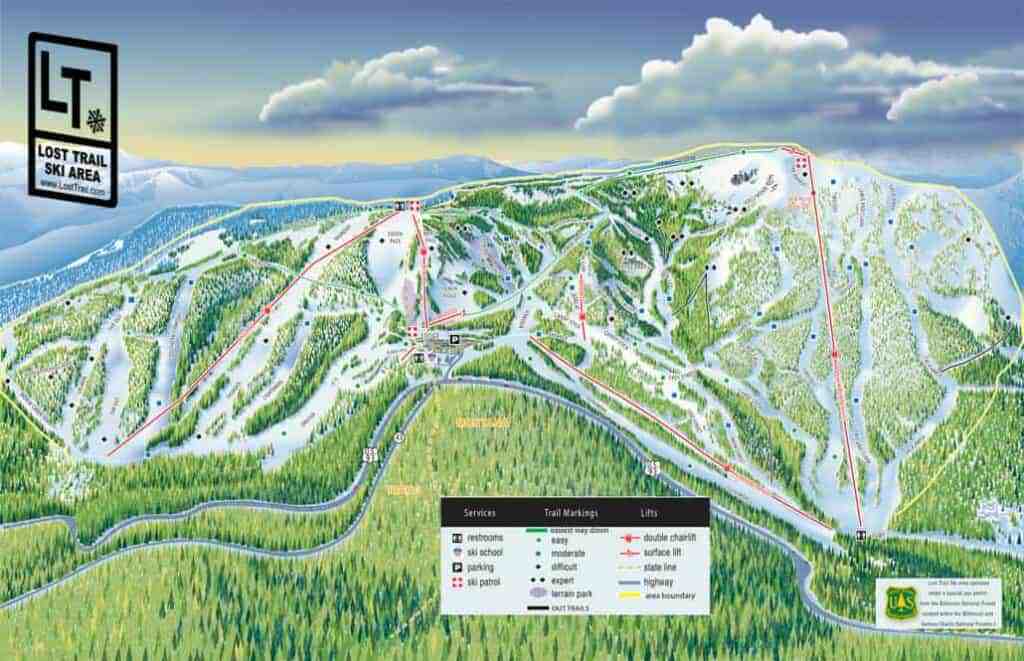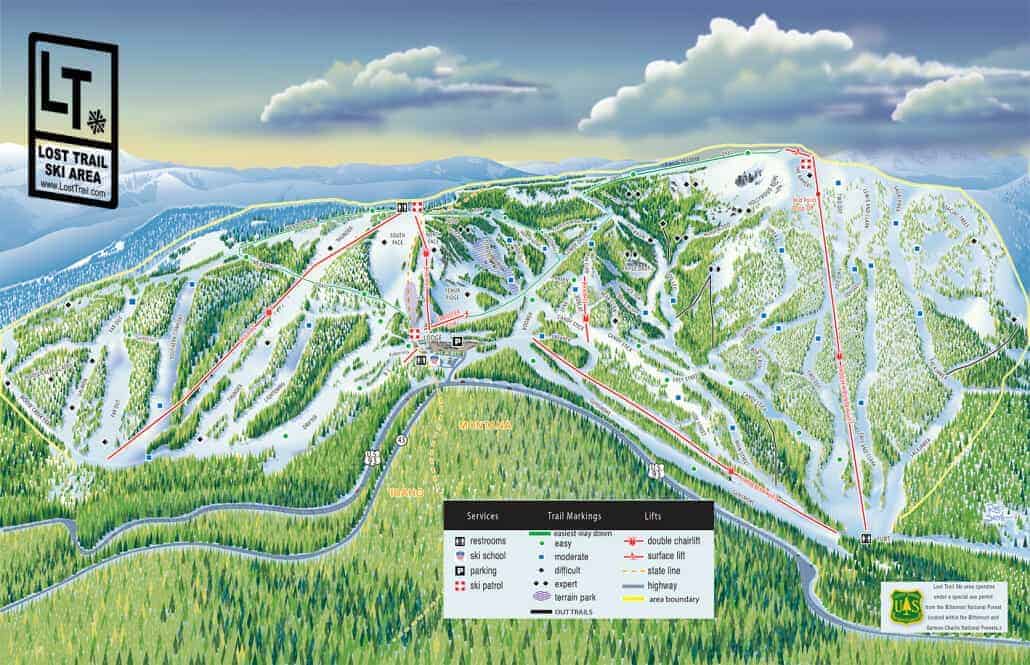 While Lost Trail doesn't have an official overnight stay policy, they tend to look the other way. Check in with staff and they will direct you to the correct parking area.
MT. HOOD MEADOWS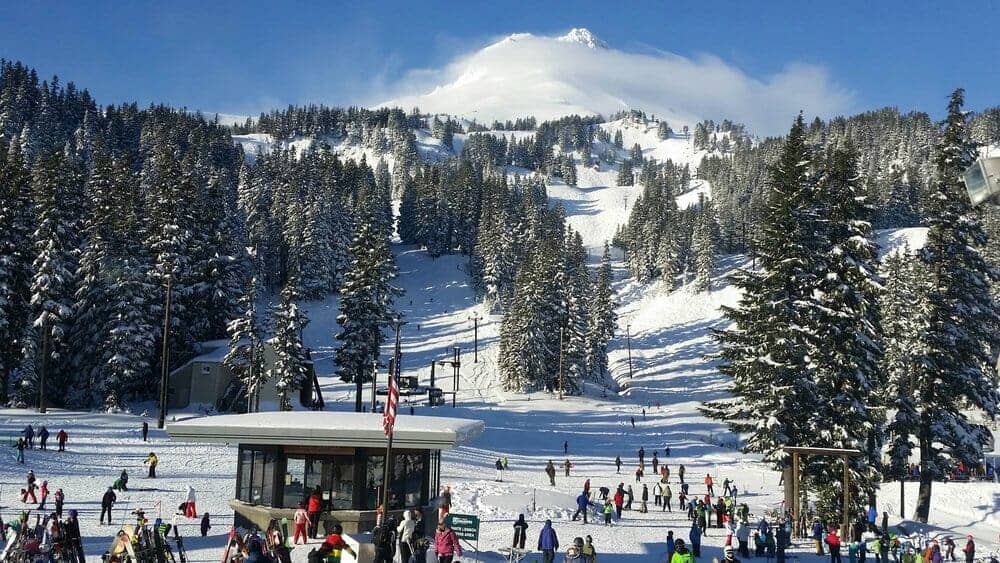 Mt. Hood has 14-spots available for overnight stays. No hook-ups and self-contained campers only. A Snow Park permit( $5/day, $25/annual) is required and can be purchased at guest services.
Maximum of 3-nights stay in any 5-day period. During heavy snowfall they will ask you to move so they can plow your area.
Are you interested in RV camping but don't know where to start? Here's a great guide that will answer all those questions and get you started off right!
RV Camping: The Ultimate Beginners Guide
BRUNDAGE MOUNTAIN RESORT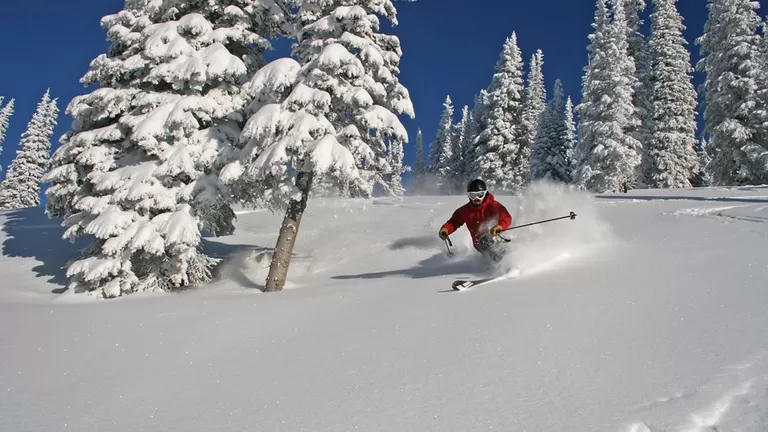 I may be a little biased as this is my home-town hill, but if you want small town charm topped off with the best snow in Idaho, Brundage is the spot.
The lower lot is open to overnight camping and costs $10. Check with guest services to get a pass. No hook-ups and during busy holidays they may not have spots available.
HOODOO SKI AREA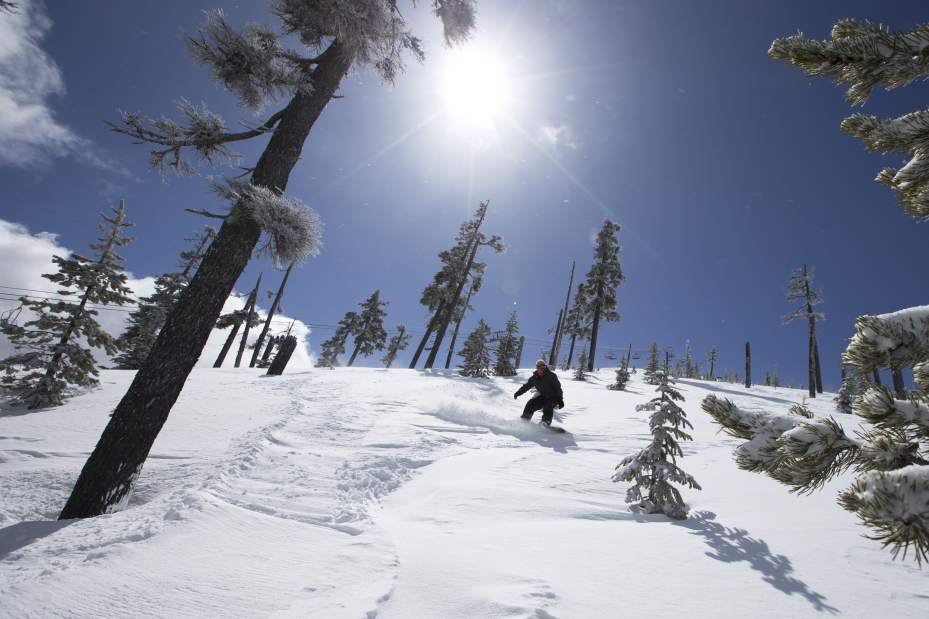 Hooodoo offers a plethora of overnight camping options. From car camping to full hookups they've got you covered. Prices start at $10, electrical hook-ups available, and they have bathrooms with showers.
Call (541) 822-3799 for reservations or further details.
MT. BACHELOR RESORT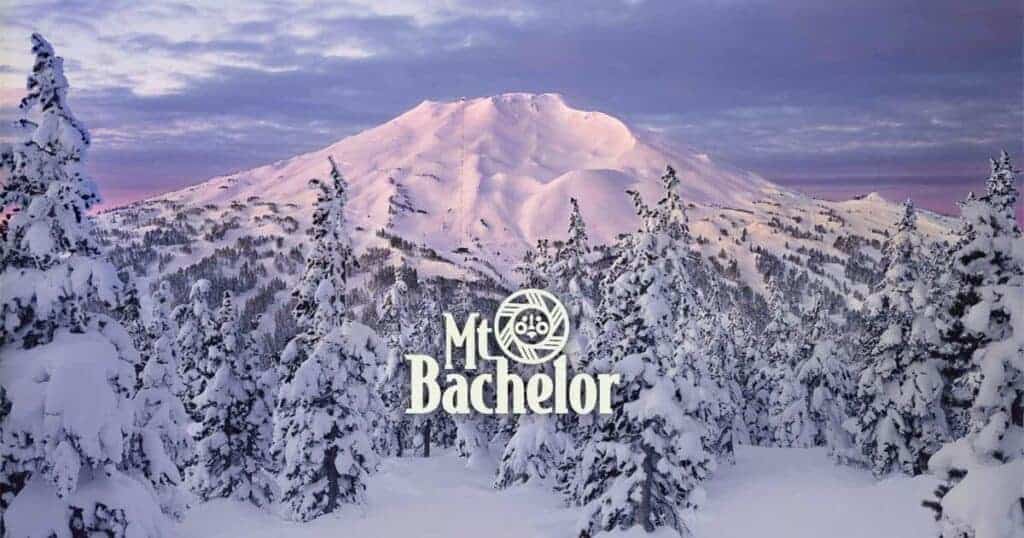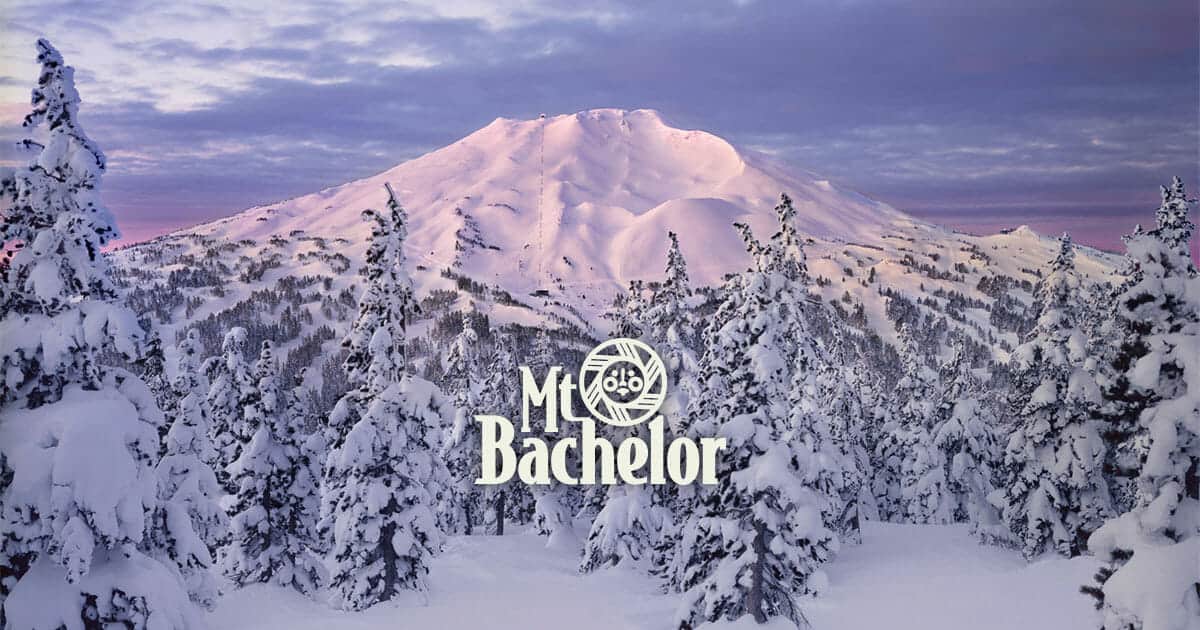 Electrical hook-ups available for $50/night and $70/night during peak season. For no hook-ups your looking at $20/night.
Peak season:
December 26, 2018 through January 5, 2019
January 18-20, 2019
February 15-23, 2019
March 22-30, 2019
May 24-27, 2019
GRAND TARGHEE RESORT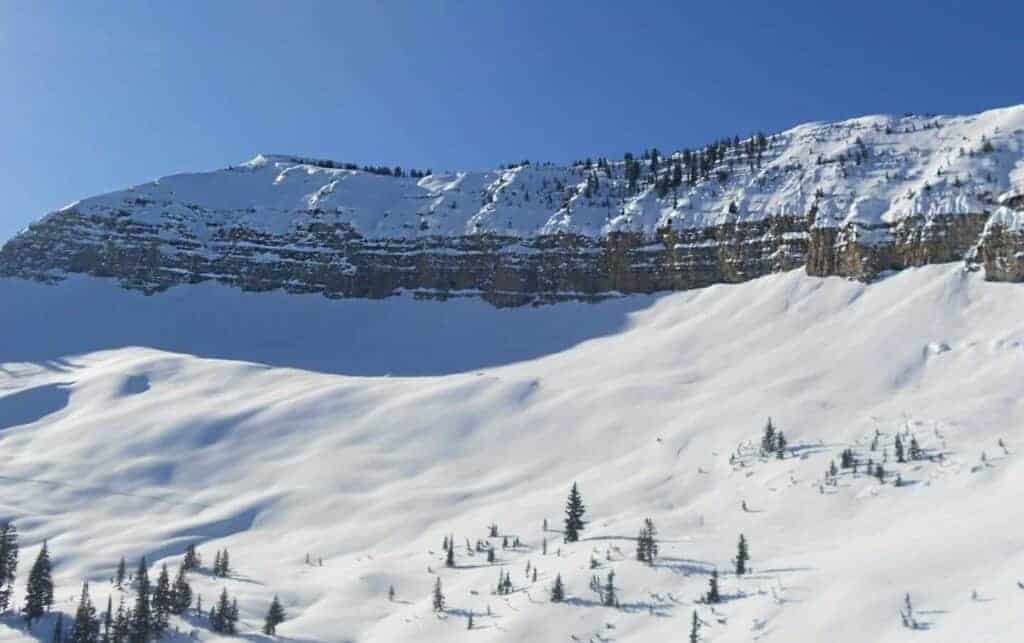 Another favorite hill of mine that welcomes overnight stays.
RV parking is designated in Lot #4 in the Moose and Wolf rows, and there is a maximum stay of seven consecutive nights.
Permits available at the lodging front desk and will run you $28. No hook-ups.
BOGUS BASIN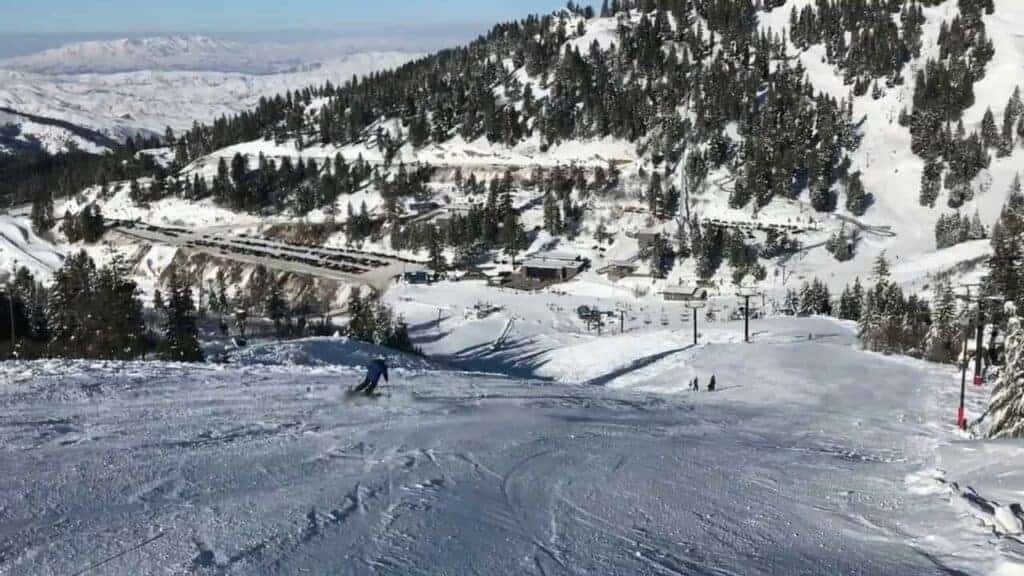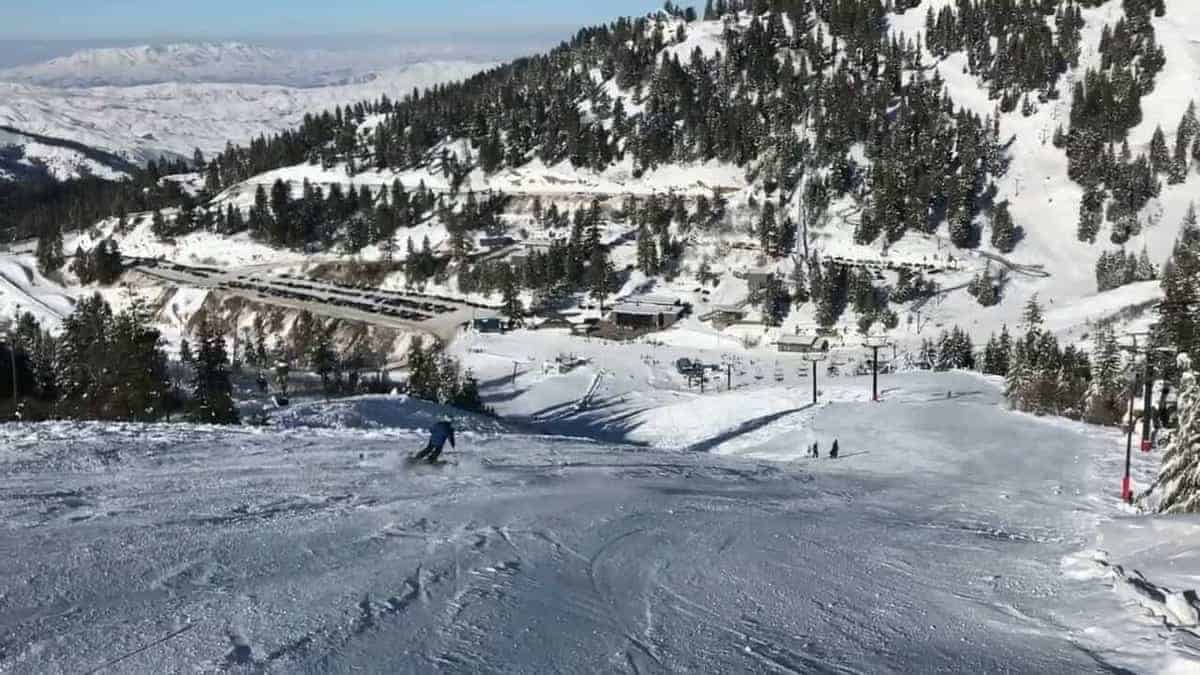 The voyage had begun, and had begun happily with a soft blue sky, and a calm sea.
Bogus Basin welcomes overnight campers in all lots except their main lot. No hook-ups but to stay is free. They just ask that you park beyond the tubing hill.
WILLAMETTE PASS RESORT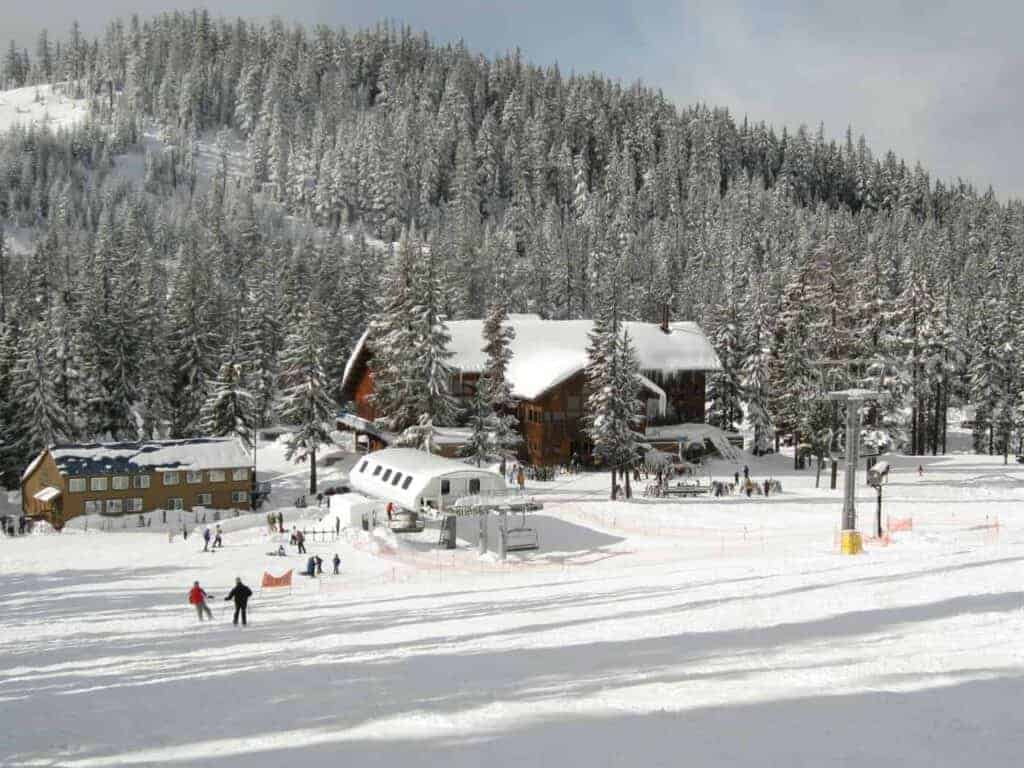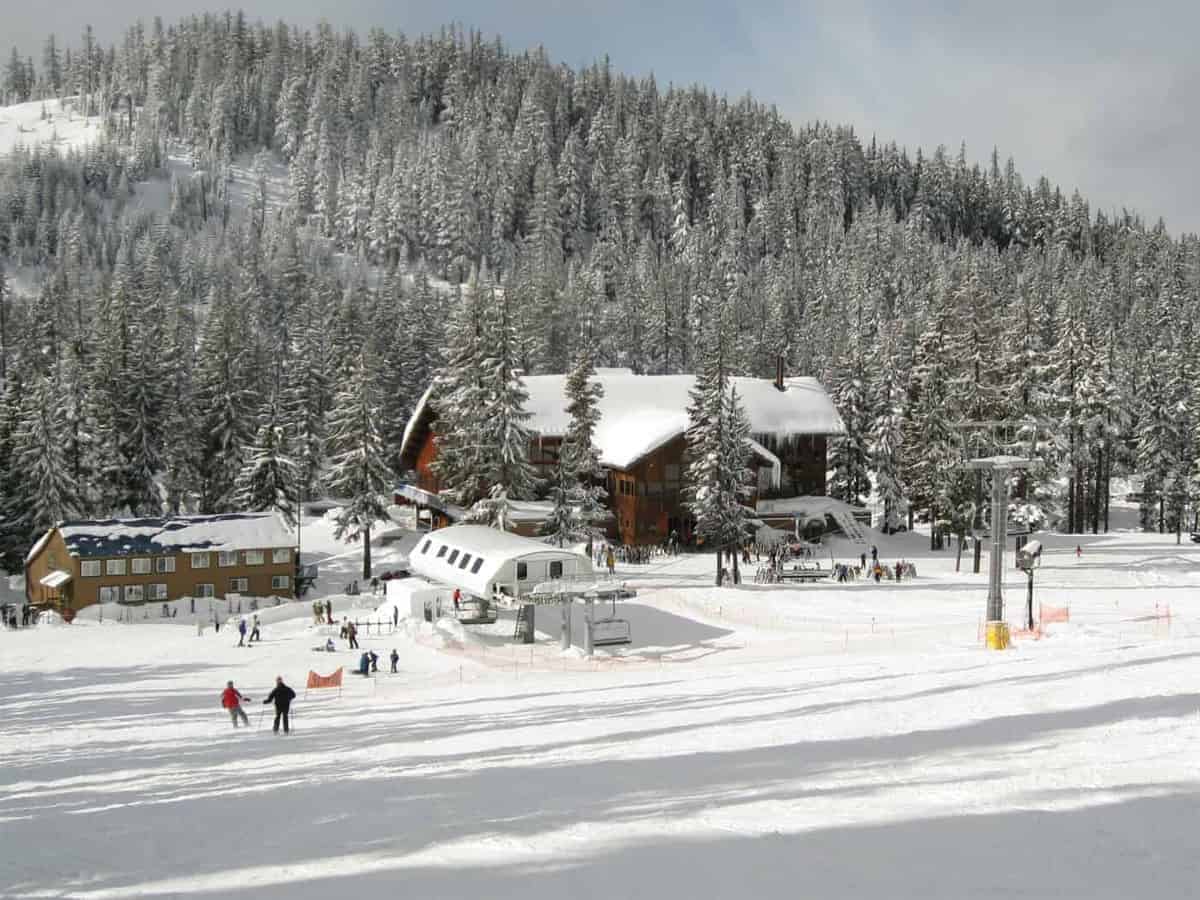 Willamette Pass has 10-spots with electrical hook-ups for $20. Additional spots available without hook-ups for $10.
Parking locations may vary so check with parking attendants before parking.
POMERELLE MOUNTAIN RESORT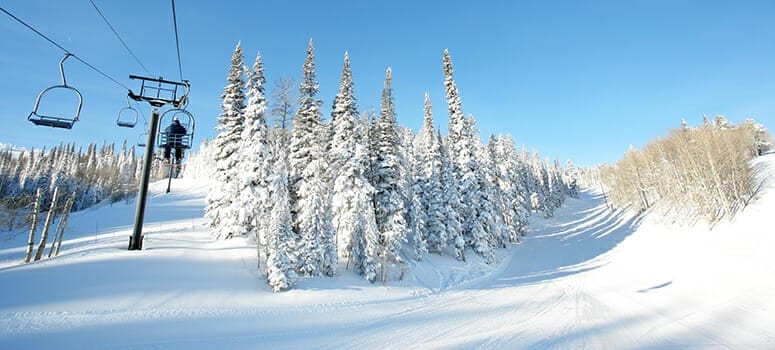 Pomerelle offers overnight RV and van camping as long as you're self-contained.
POWDERHORN MOUNTAIN RESORT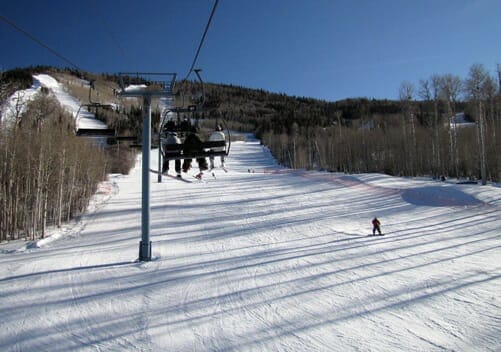 Powderhorn welcomes overnight campers. They only ask that on weekends you use the overflow parking lots.
WOLF CREEK RESORT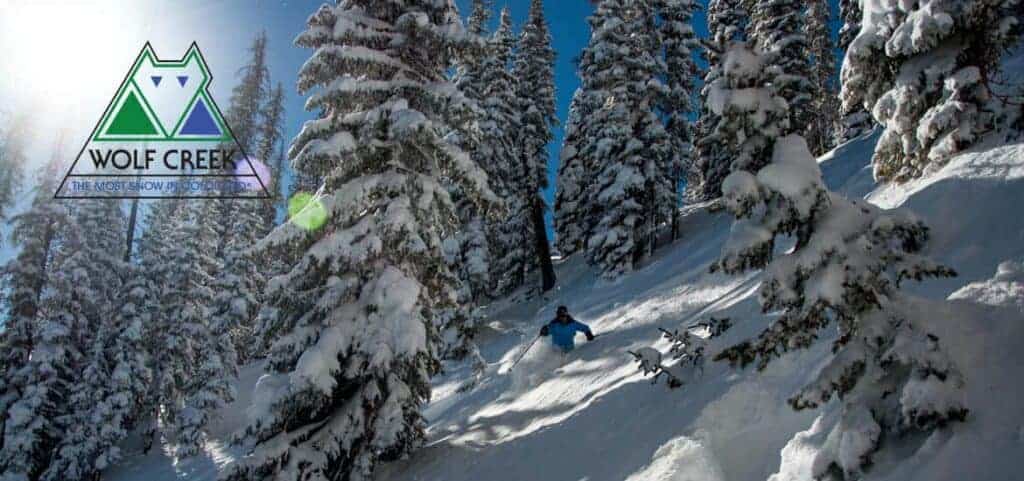 Overnight camping at Wolf Creek is the norm here and you'll likely be joined by several others. Check in with the parking attendants to ask where they would like you to park. It's free but no hook-ups.
PURGATORY RESORT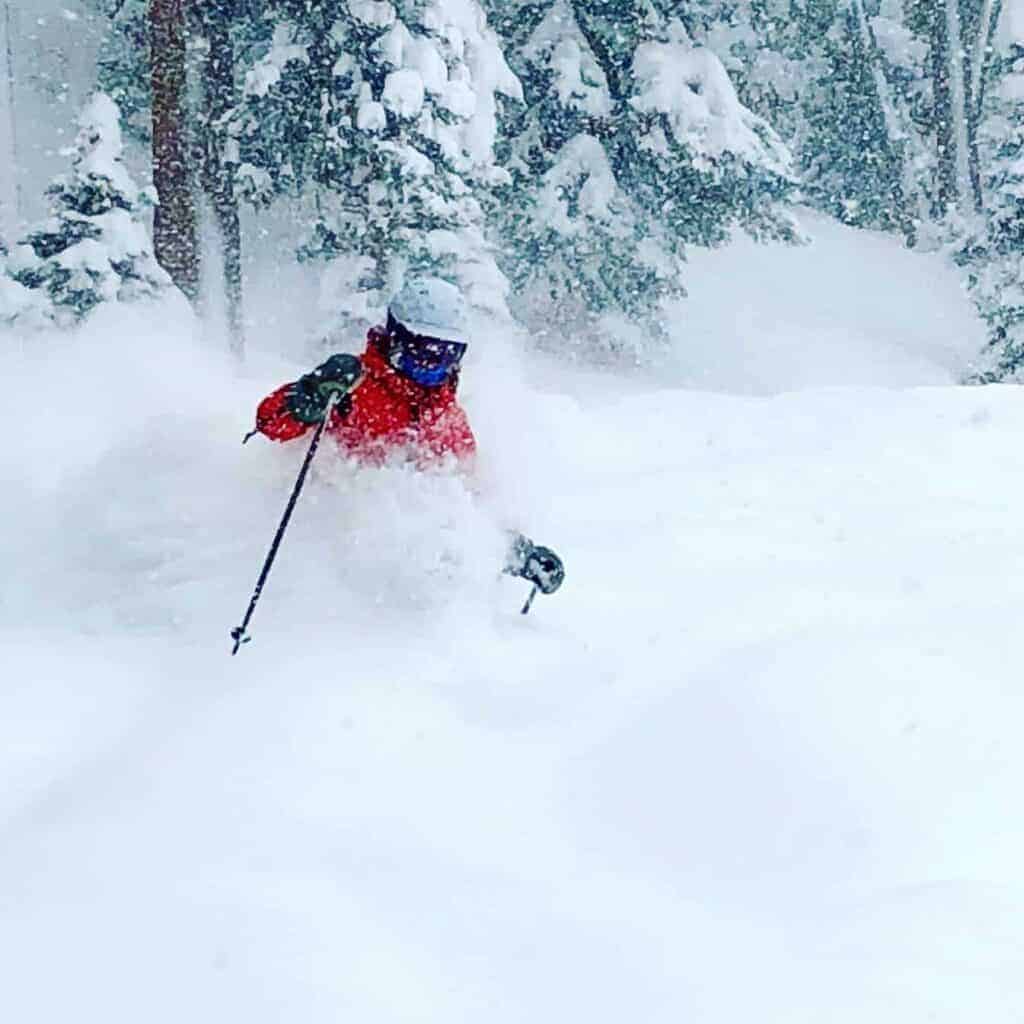 Purgatory Resort doesn't have an official overnight camping policy but I can assure you they are very welcome to it. Just pick a spot out of the way so you don't interfere with the morning plows.
The shot above was one of our finest powder days ever at Purgatory.
MOUNT SNOW VERMONT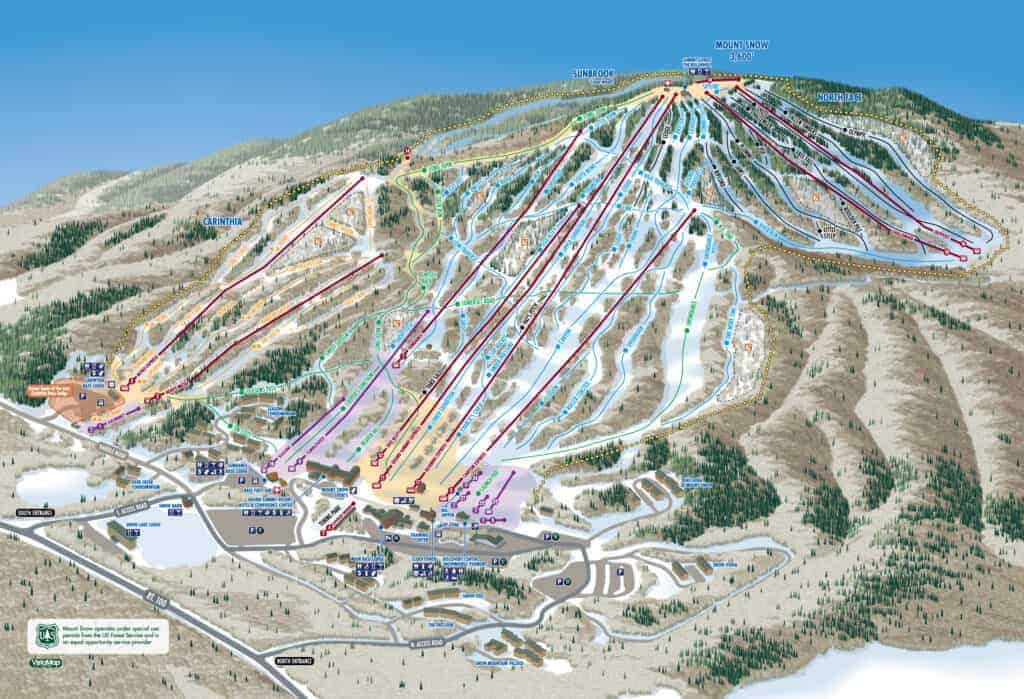 Mount Snow has reportedly been friendly to overnight stays. Just give them a call ahead of time and they will direct you to an area to park for the night.
TAOS NEW MEXICO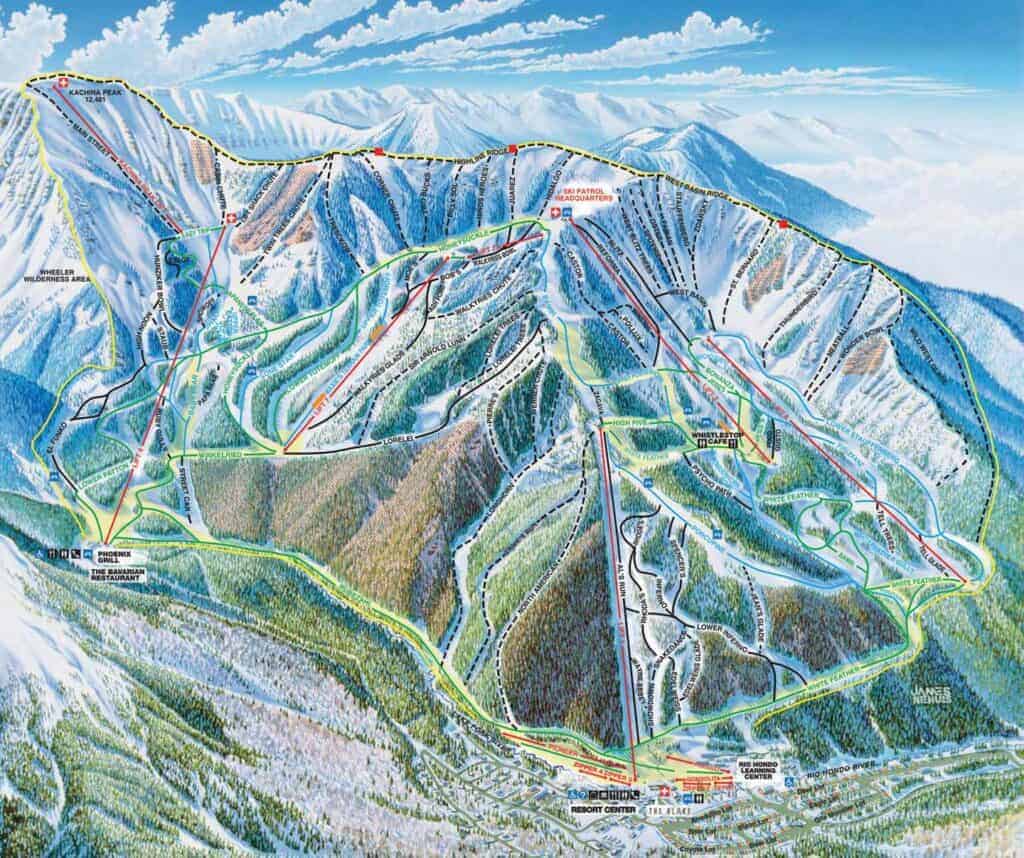 Taos Ski Valley offers free RV Parking on a first-come first-serve basis for up to seven days. There are no hook-ups available, but generators are allowed. RVs can park in the Deer Lot, located along Ocean Blvd.
MONARCH MOUNTAIN CO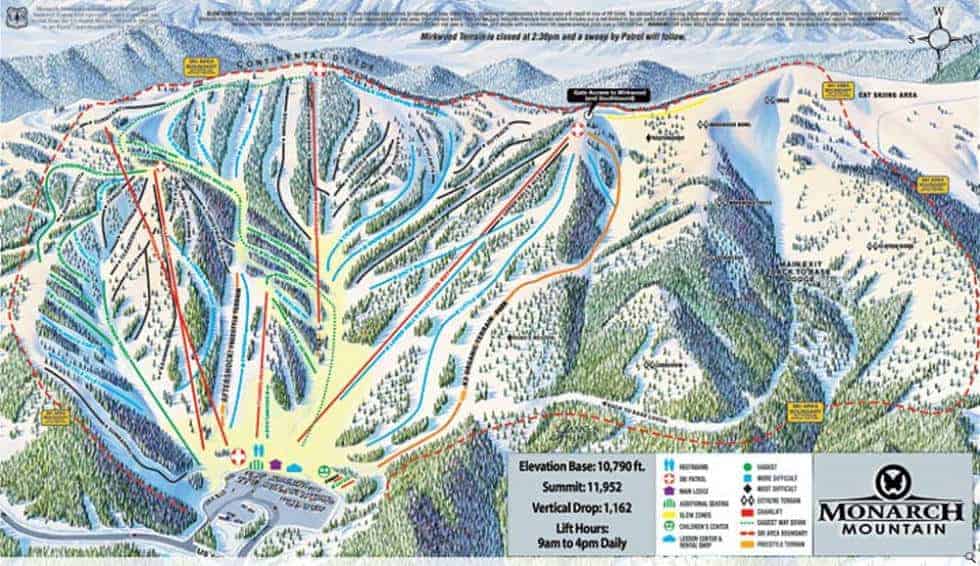 One of our favorites, Monarch Pass out of Salida allows overnight parking. Just check with the parking staff to coordinate snow plowing if needed.
OVERNIGHT SKI AREA CAMPING NEEDS YOUR HELP
Let me know what resorts I'm missing, I know there are a ton. I especially need help in Utah as I have been kicked out from every place I've tried.
Drop a comment below and let us know.