You know that feeling when you roll into a small town and the vibe just feels right? Well here are some small towns that are sure to put a smile on your face. From the southern coast to the high mountains these unique towns have something for everyone. The ultimate west coast road trip.
MCCALL, IDAHO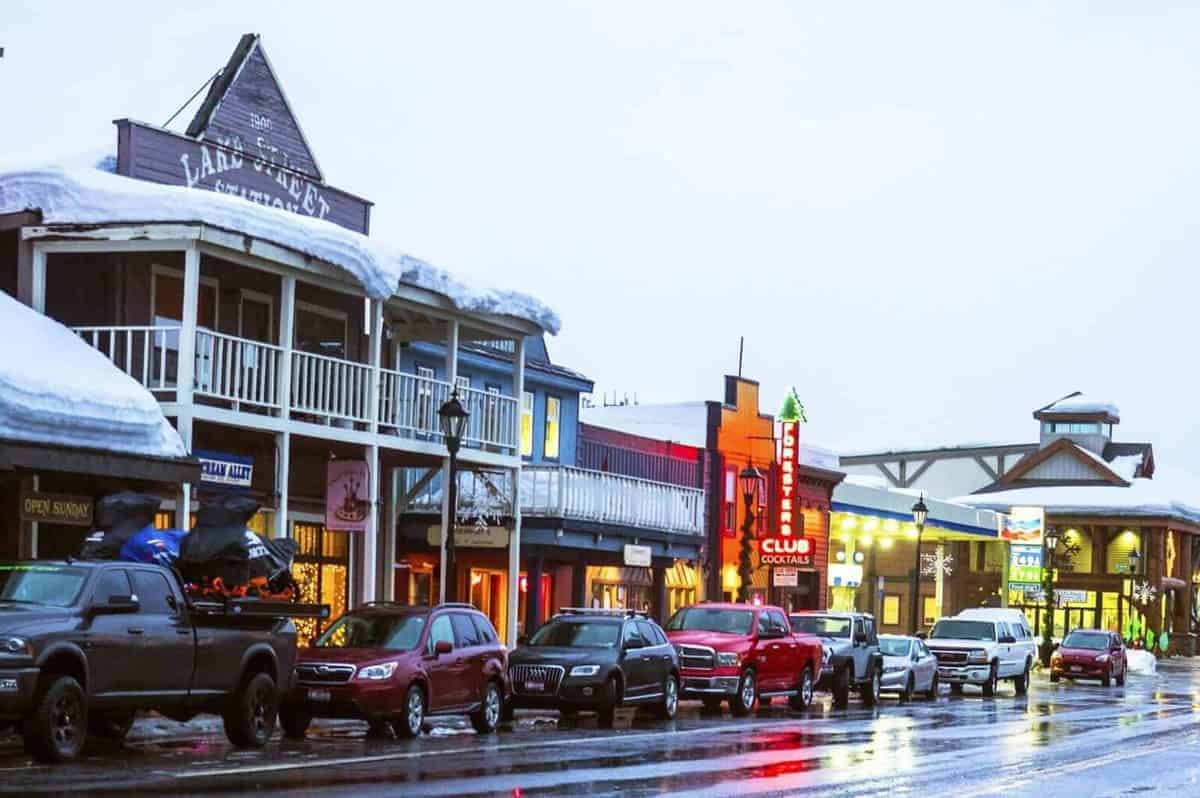 Perhaps I'm a little biased on this one but I think McCall tops the charts for Idaho. You have likely heard of Sun Valley but here's why I think McCall is a better spot.
Idaho can have some rather dry summers and if there's one thing we all crave it's water. While Sun Valley and McCall both have rivers running through town, only McCall boasts the massive Payette Lake.
The main drag in downtown McCall is perched on the shore of Payette Lake providing exceptional views from the plentiful restaurants, shops, bars, and even McCall's very own brewery.
At over 5,300 acres and 390 feet deep this glacial lake is sure to please. From motor sports to chillin' on one of the many sandy beaches it has something for everyone.
WHAT TO DO IN MCCALL
McCall has two very distinct seasons as it sits at 5,000 feet and sees its fair share of snow.
SUMMER
Payette Lake boat rentals, from SUP's to motorboats. On the north end of the lake is the slow and calm Secesh river that is great for a mellow paddle on the SUP or kayak. All available for rent.
The area is surrounded with terrific hiking and some of the best high mountain lake fishing. If escaping the crowds is on your wishlist you've come to the right spot.
Mountain biking is exploding in McCall right now. New trails are being added yearly to the already massive trail system. Including two lift-served mountain biking areas, Brundage and Tamarack Resort.
How about finishing the day off in a hot spring? Well we've got those as well.
WINTER
Ski at one of the 3 ski areas. Brundage and Tamarack serve up some of the best snow in Idaho. Or try the Little Ski Hill located right in town.
Snowmobiling is everywhere here in McCall. From groomed snowmobile trails to the most extreme backcountry riding McCall has you covered. My favorite is the snowmobile ride into the Burgdorf Hot Springs. Snowmobiles are easily rented in town or right at the trailheads.
Cross-country skiing is plentiful in McCall. Jug Handle, Bear Basin, and Ponderosa Park all serve up miles of pristine groomed trail for classic or skate cross-country skiing.
Be sure to link up all these small towns with America's most scenic routes

Scenic Drives Of The U.S. You Don't Want To Miss
PORT TOWNSEND, WASHINGTON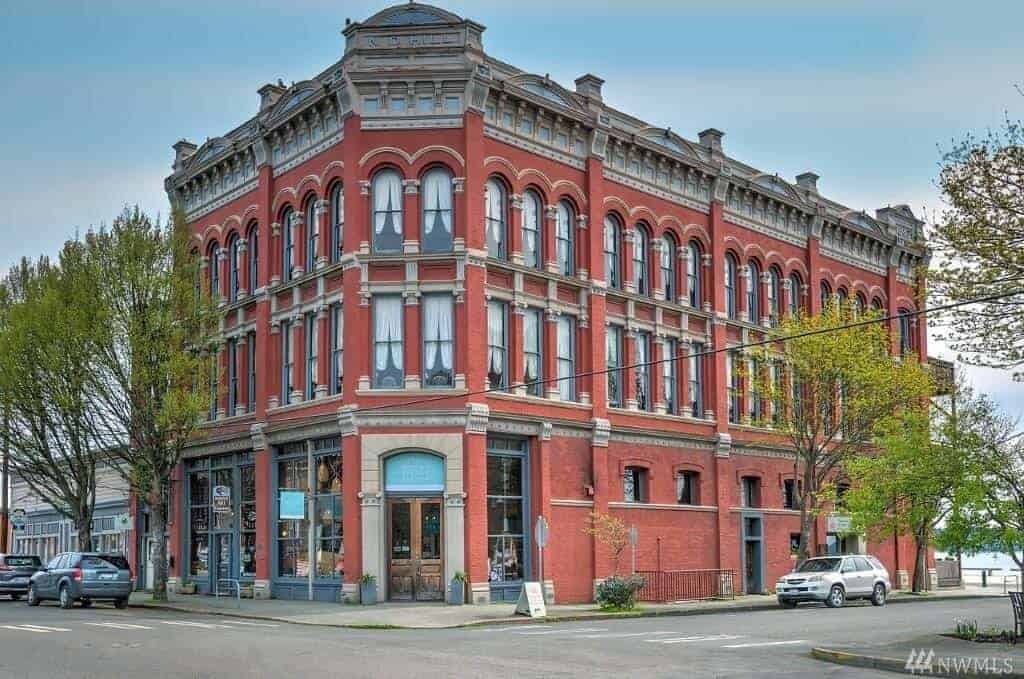 A Victorian paradise sitting along the Straight Of Juan De Fuca. With it's abundance of Victorian themed buildings you'll need half a day to just check out the architecture.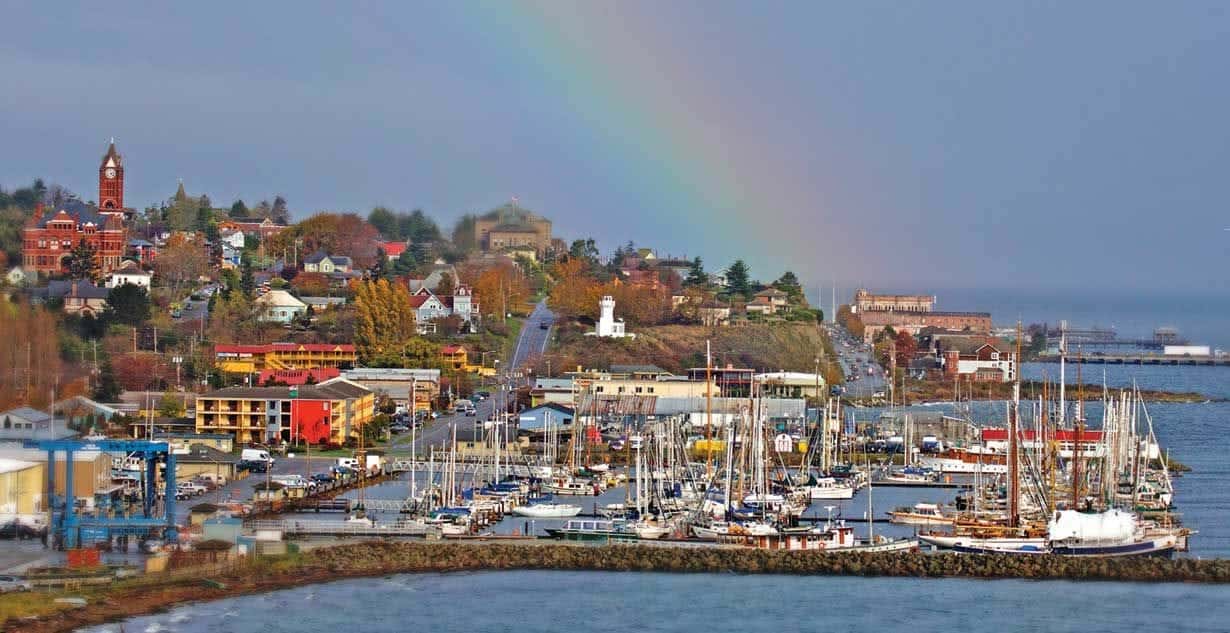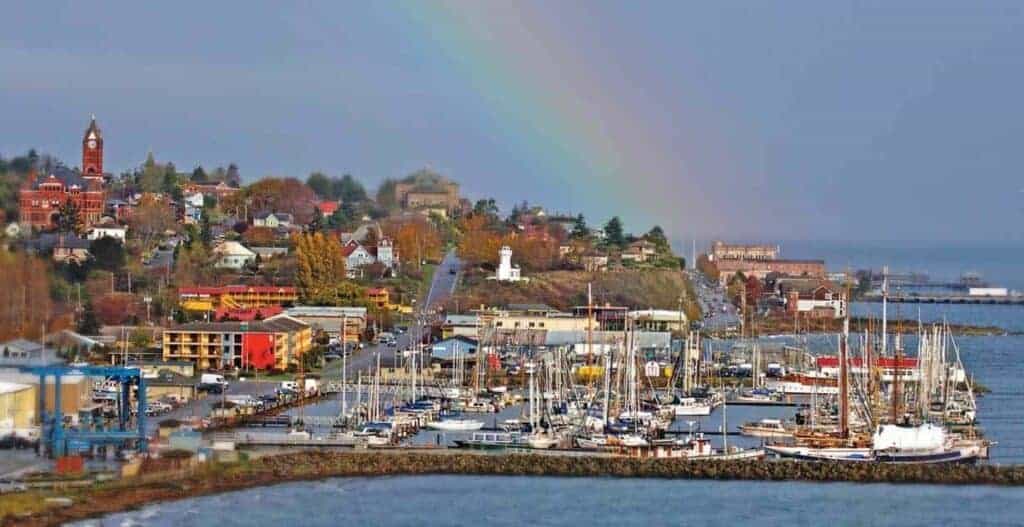 WHAT TO DO IN PORT TOWNSEND
Fort Warden State Park – This impressive fortress sits on the water's edge offering miles of coastline to explore.
Marine Science Center learn everything you ever wanted to know about marine life, great place for kids.
Maritime Center and Wooden Boat Center
Waterfront trail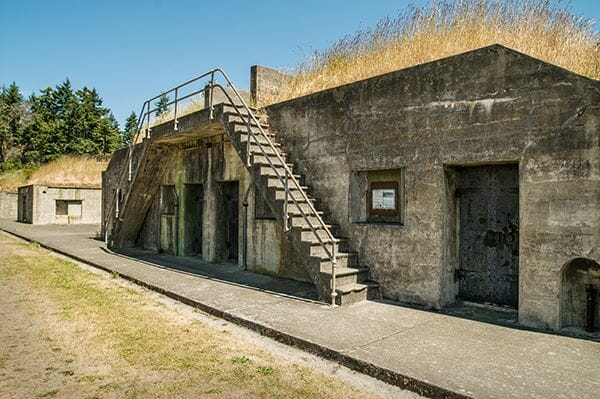 ASHLAND, OREGON
Just miles from the boarder of California sits this Southern Oregon gem. Nestled in the cascade mountains this hikers and boaters paradise is perhaps best known for its Shakespeare Festival.
A perfect town to explore on foot with terrific places to eat and all sorts of shops guaranteed to spark you interest.
WHAT TO DO IN ASHLAND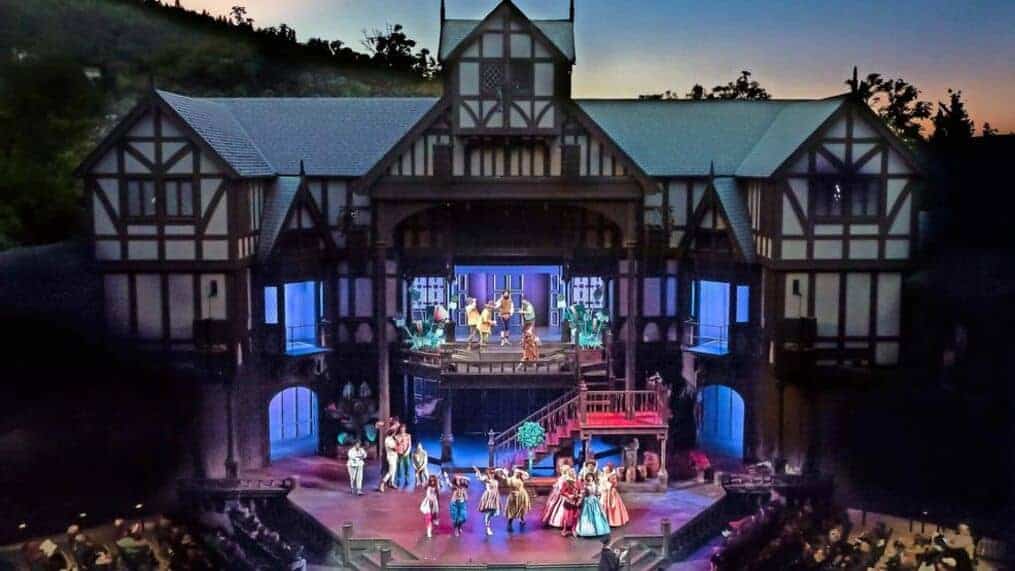 Cruise town on foot
Lithia Park in downtown Ashland
Hike Mount Ashland
Music – Ashland offers up some great music in a terrific outdoor venue.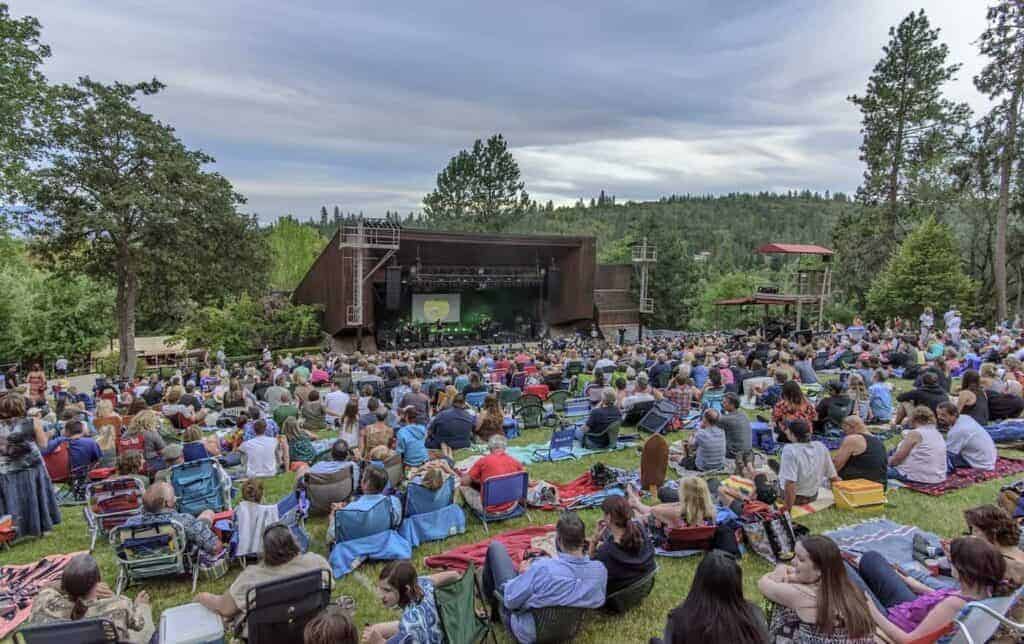 ---
Don't miss one of our favorite small towns – The Haunted Ghost Town of Jerome Arizona
---
ARCATA, CALIFORNIA
This eco-minded and progressive town on the banks of Humbolt Bay in Northern California should not be missed. The coastline bumps up against the magnificent redwood forest. Home to Humbolt State University the college town holds just the right vibe for a fun day or evening in town.
WHAT TO DO IN ARCATA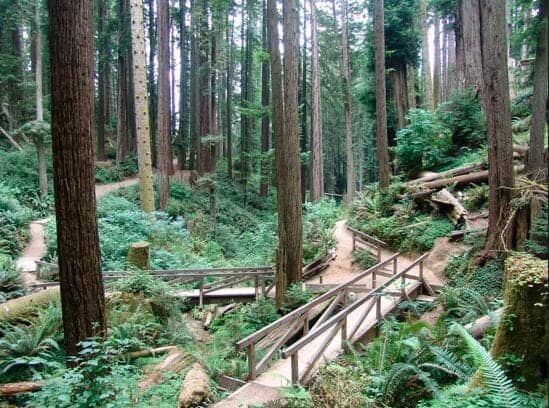 Arcata Farmers Market
Arcata Marsh and Wildlife Sanctuary
Stroll through the Arcata Community Forest for a glimpse at the massive redwoods
LEAVENWORTH WASHINGTON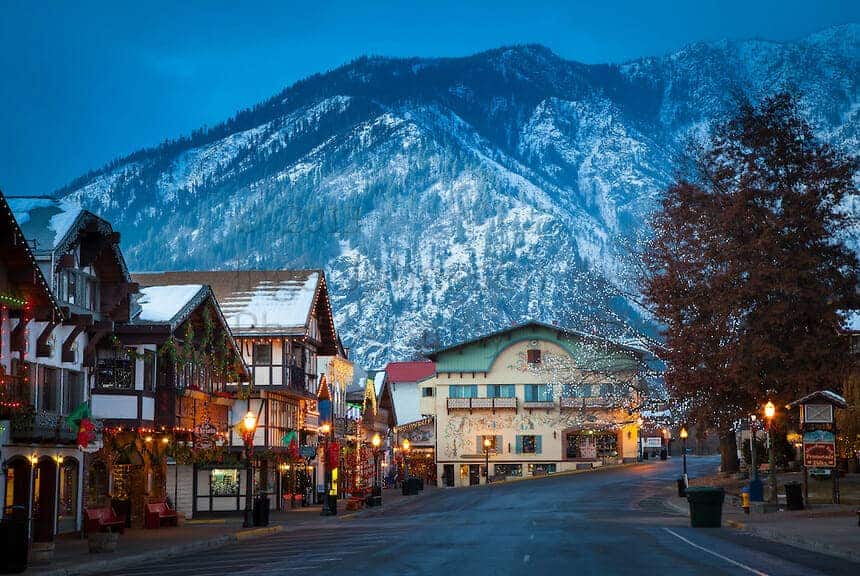 This Bavarian alpine village will have you questioning if you're still in the States. The once struggling logging town has made quite the name for itself.
Surrounded by the cascades there is no shortage of things to do. From rock and ice climbing to fishing some of the best rivers the West has to offer.
WHAT TO DO IN LEAVENWORTH
Octoberfest – If you're up for the biggest Bavarian mountain party you've come to the right place
Hiking is plentiful and everywhere in Leavenworth
Skiing at the nearby Steven's Pass ski area
Mountain biking has blown up recently in Leavenworth and is now on the map for a must hit bike spot. Steven's Pass also offers lift-served downhill biking.
Rock climbing along icicle canyon holds some of the best granite climbing in the state.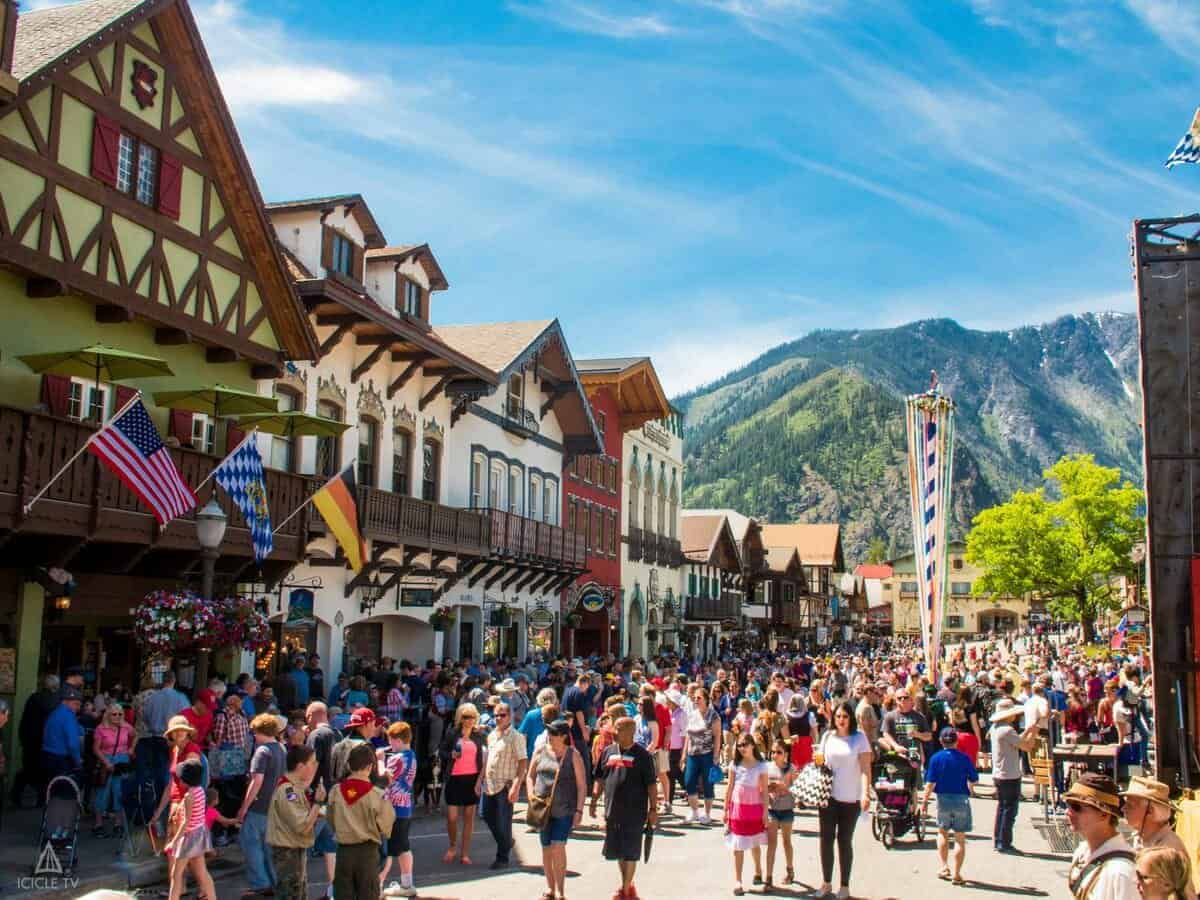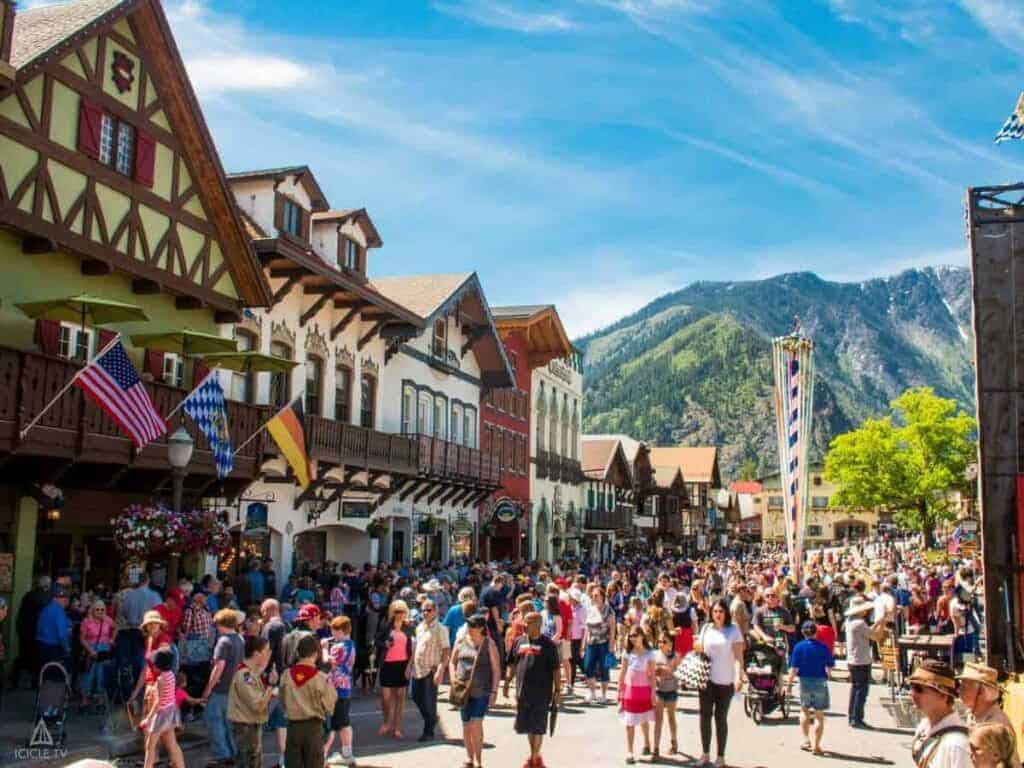 CANNON BEACH, OREGON
This picturesque coastal town blends a lively town with some of the best beaches on the west coast. Famous for its Haystack rock, these unique rock formations along the coast make this a must visit destination.
WHAT TO DO IN CANNON BEACH
Ecola State Park with its miles of sandy beach mixed with rock formations is a perfect place to explore. Try to catch it on low tide to explore the amazing sea life amongst the tide pools.
Cruise town and explore all the great shops and restaurants.
Icefire Glassworks – catch some live glass blowing
Hiking in Oswald State Park – Home of the popular Short Sand Beach
Rent Fatbikes and cruise the coast in style
LUMMI ISLAND, WASHINGTON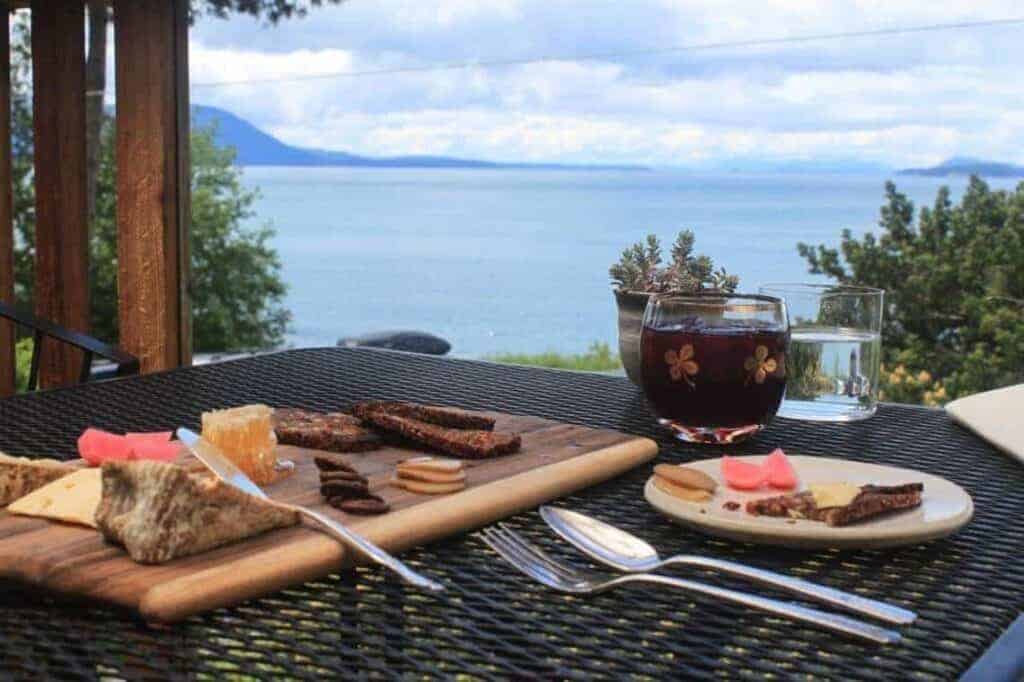 The San Juan islands off the coast of Washington State are just a short ferry ride away from another one of my favorite towns, Bellingham. Friday Harbor on San Juan Island is perhaps the more popular choice but for one of the best meals on the coast check out Lummi Island's Willows Inn.
Arguably one of America's best restaurants sitting on the water's edge of Lummi Island offers some of the finest views one could have while enjoying a perfect meal.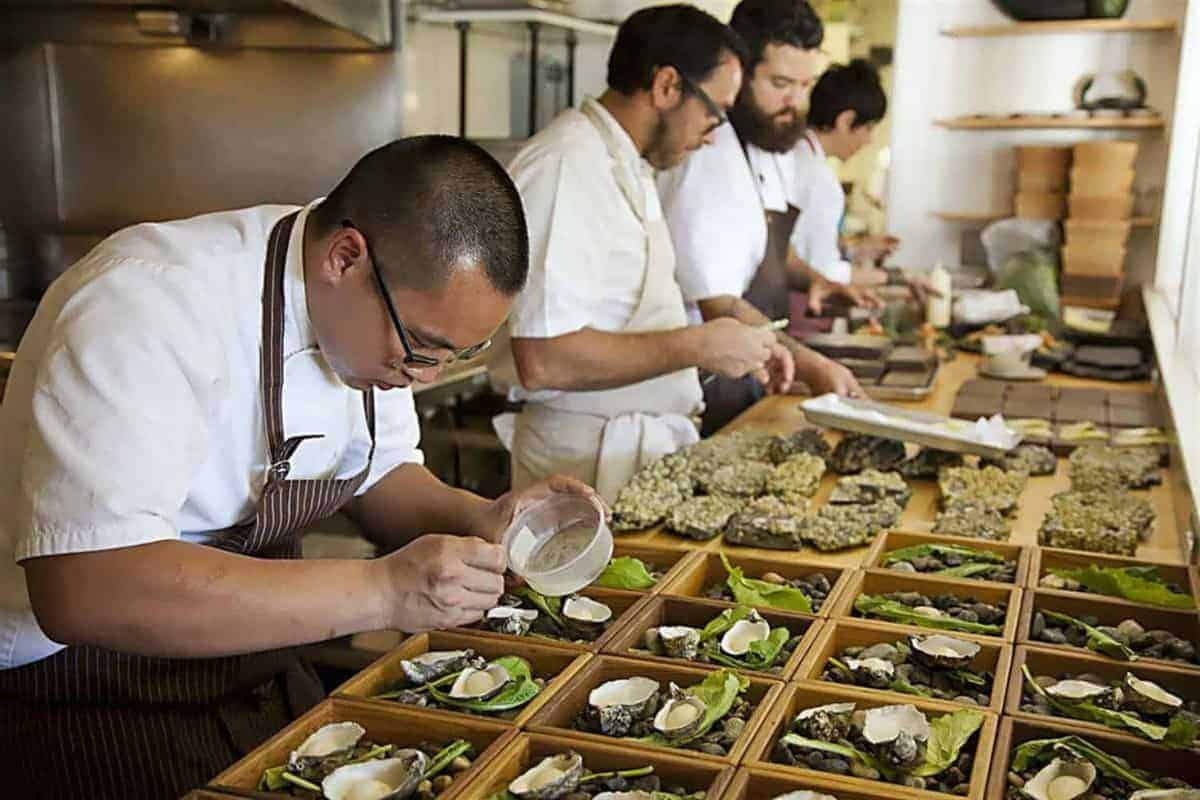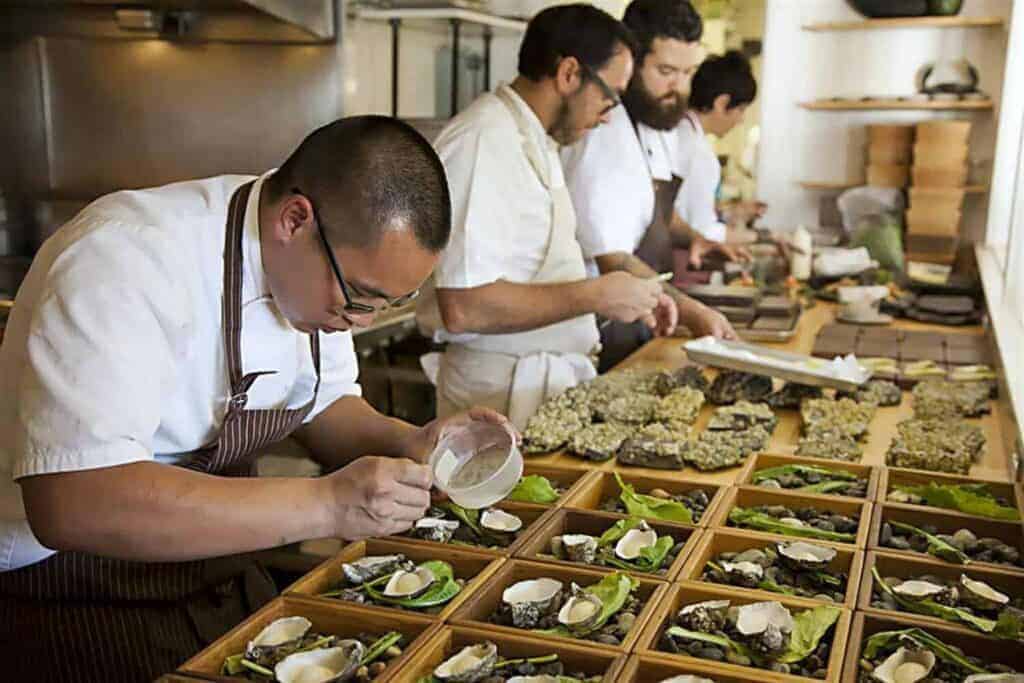 If you need a break from the hustle, crowds and tourist shops on the other San Juan islands, Lummi Island is the ticket. You'll quickly fall into the "chill" of the locals that this island is famous for.
---
Perfect that art of the road trip with these tips!

Expert Road Trip Tips To Make Traveling Easy
---
SEAL BEACH, CALIFORNIA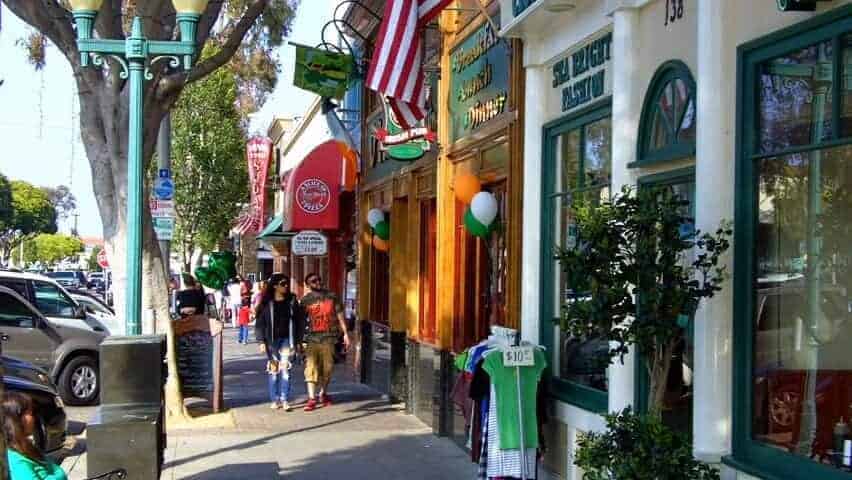 Located just 22 miles South of Los Angeles, it's a perfect getaway from the hustle of the big city. A classic west coast beach town where you can wander the Main Street boutiques and cruise the wooden pier.
WHAT TO DO IN SEAL BEACH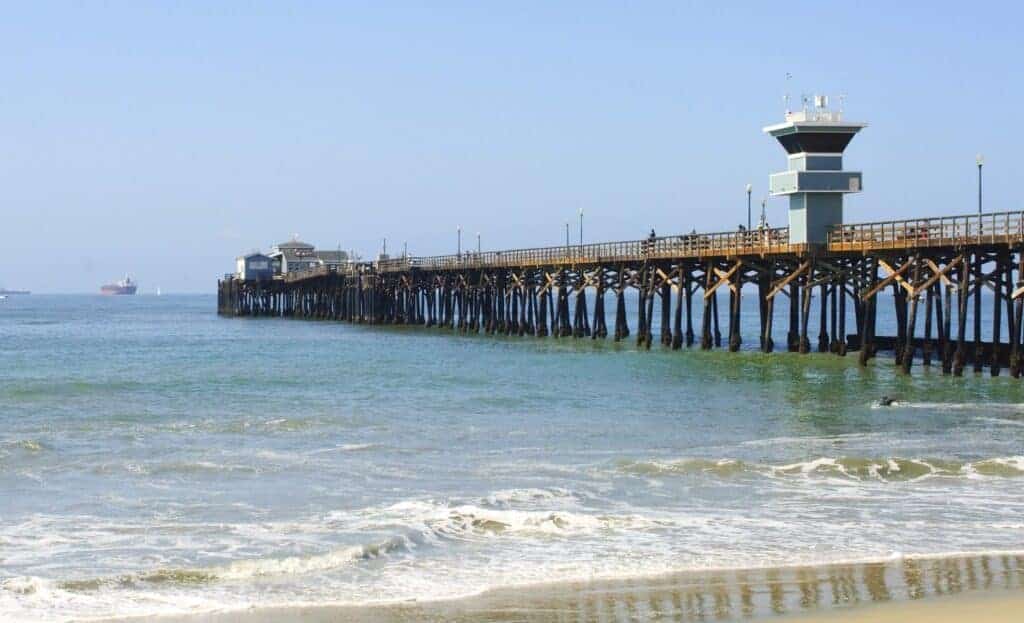 Seal Beach Pier – Enjoy the small town vibe and cruise the town on foot and don't forget the wooden pier jutting out over the Pacifica Ocean.
Scuba Diving – For a little more adventure check the Crystal Cove Beach and the 1,140-acre underwater scuba park
WINTHROP, WASHINGTON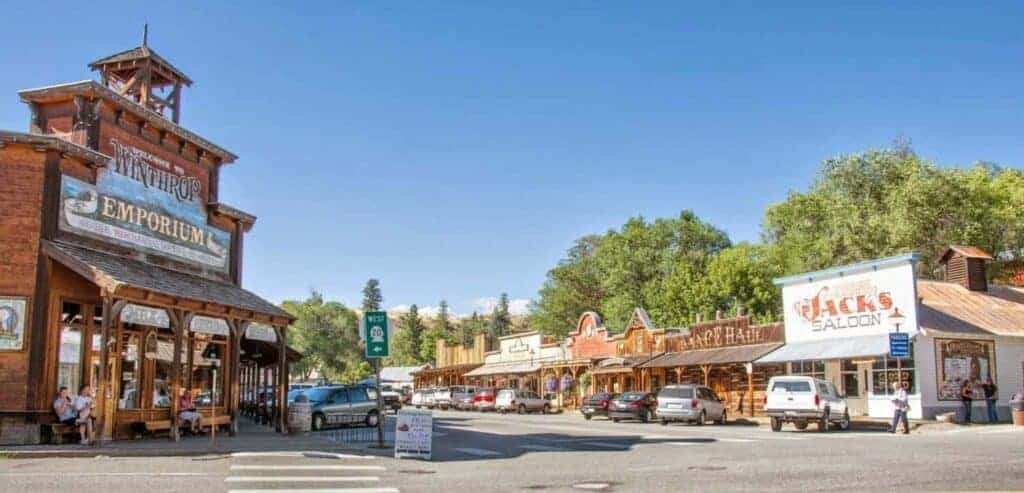 On the edge of the mighty North Cascades in Washington State sits this epic mountain town. This old western town complete with wooden sidewalks screams country western.
You'll need at least an afternoon to hang out in town. Enjoy a beer at the brewery or play a quick round of mini-golf. It's a charming town with plenty to do.
Let's not forget that we are situated amongst the North Cascades so if venturing outdoors is your thing the options are endless.
WHAT TO DO IN WINTHROP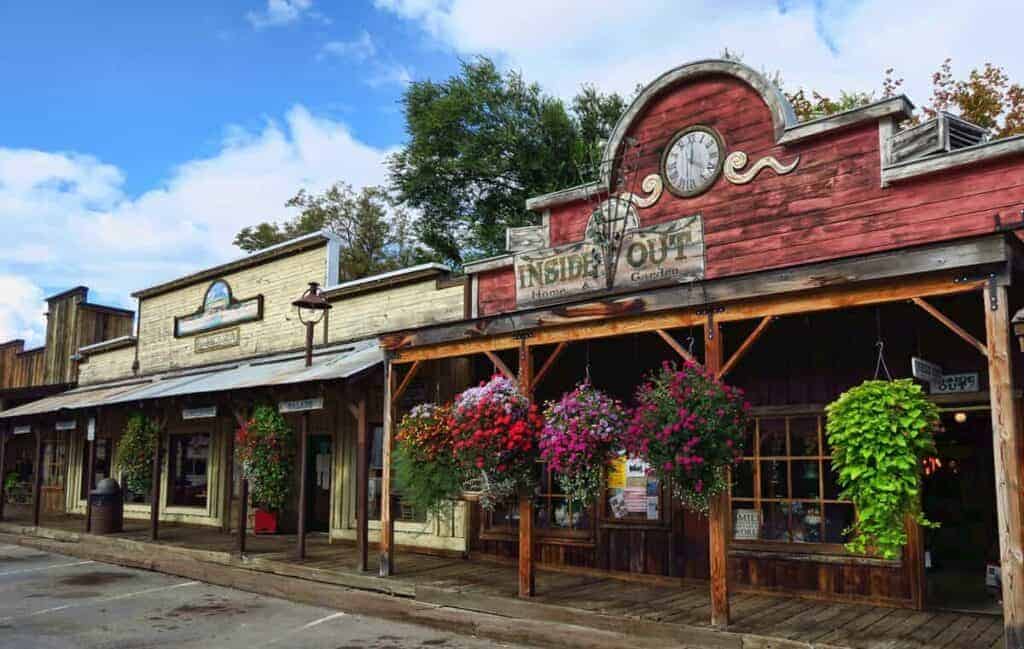 '49er Days– Winthrop will be filled with living history when packers and pack trains, cowboys, cowgirls, and an entire wagon train all converge for three days of western events and fun.
Cross-country skiing – If you find yourself here in the winter grab some skis and see this amazing area how it was meant to be seen.
Mountain Biking – Home to some great biking trails
Hiking – Let's just say there is a ton of it.
For the ultimate Glamping experience check out Rolling Huts
Well I wish you the very best on your next road trip. What's your favorite small town?
---
Knock your road trip out of the park with these tried and true tips

Scenic Drives Of The U.S. You Don't Want To Miss
Expert Road Trip Tips To Make Traveling Easy
How Train Travel In The USA Is More Affordable And Popular Than Ever
---