Southern California hidden gems- Where to go for a day trip or weekend getaway in California
Southern California is a paradise for weekend excursions. If you're like most tourists, you're probably eager to see all that the area has to offer. There's something for everyone in this part of California, with famous beautiful beaches, mountains, energetic cities, and charming little towns.
While popular destinations like Los Angeles and San Diego often steal the limelight, there are numerous unique locations and undiscovered gems ready to be found. So put on your explorer's cap and get ready to uncover some of the hidden gems in Southern California!
Unique Places to Visit in Southern California
Anza-Borrego Desert State Park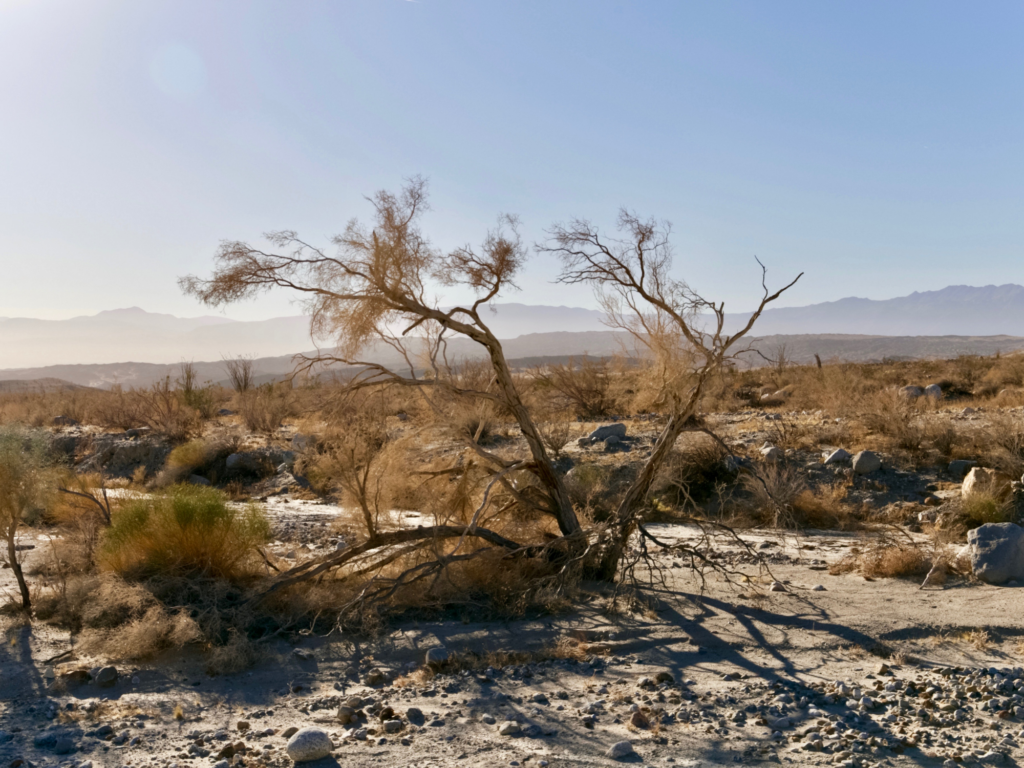 Anza-Borrego Desert State Park is one of Southern California's best-kept secrets. It's sometimes neglected because it's in the middle of nowhere, but that adds to its appeal. This off-the-beaten-path park is full of natural beauty and has lots of activities for visitors. It's a secret Southern California treasure with hues of beauty and formations that remind me of our visits to Arches National Park.
If you're looking for things to do, there's a lot to choose from – from hiking and biking to exploring the many creeks and canyons. You can also wander around to see some of the park's fantastic animals or take a drive along one of the park's numerous back roads.
Solvang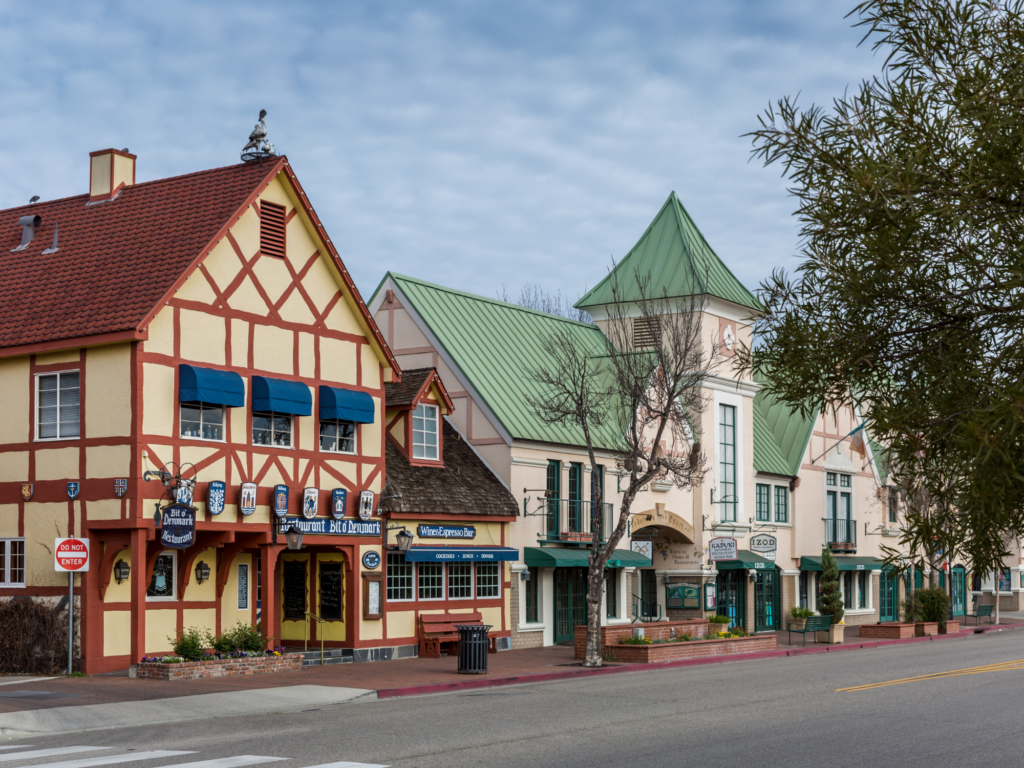 Solvang is a picturesque, quaint Danish-influenced town in California's Santa Ynez Valley that is notable for its heritage and construction. While it is a popular tourist destination, there are still lots of secret spots to discover in and around Solvang.
Solvang is a small town in California's central coast region. The town's main street has many stores to explore, including charming boutiques, cafés, and bakeries. For a sweet taste of Denmark, try one of the area bakeries where you can get delectable Danishes pastries and other sweets!
We recommend going for a hike in the fresh air and getting some exercise at one of the nearby hiking trails. The Santa Ynez Valley has some stunning canyons and mountains, so everyone will find something to enjoy. Inspiration Point and Spyglass Ridge Road are two of our favorite hikes in the region. It is a moderately challenging hike out-and-back on a 3.6-mile dirt path through Los Padres National Forest with an incredible view at the top.
A trip on the Solvang trolley is a must for families. This ancient, wooden horse-drawn streetcar is just one of Solvang's many cultural activities.
Big Bear Lake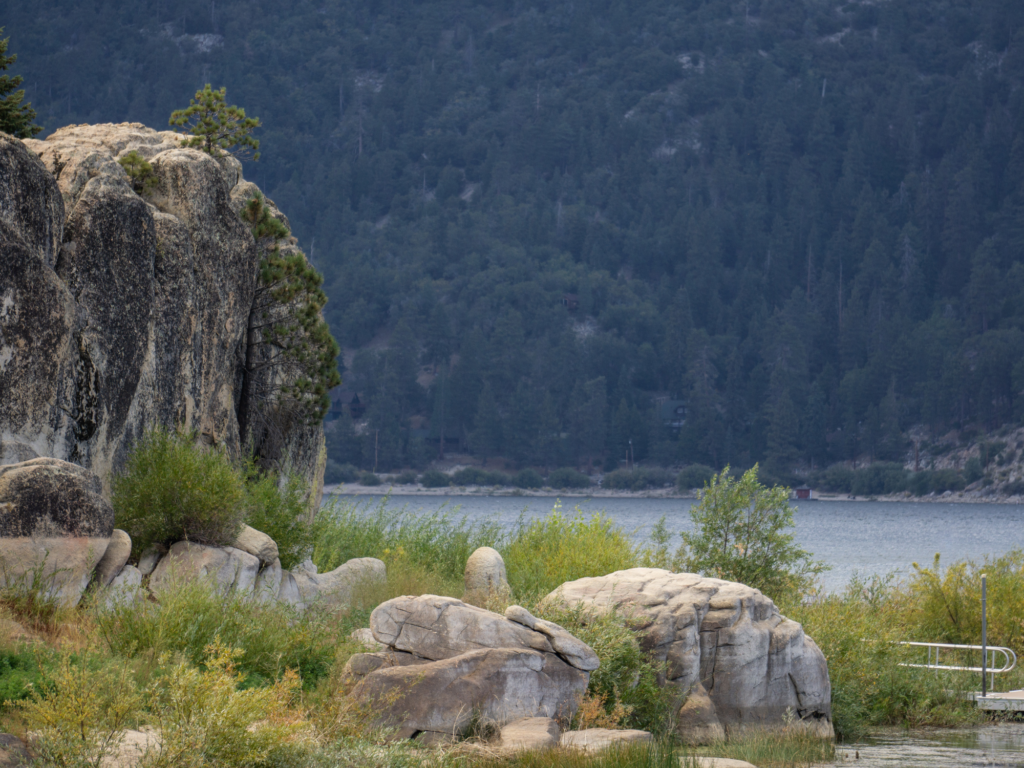 The city of Big Bear City, which is nestled in the San Bernardino Mountains of Southern California, is a fantastic getaway that can be reached from Los Angeles in just two hours. It provides year-round fun and adventure.
Winter sports are popular in Big Bear Lake, with cross-country skiing being significantly appreciated. In the Big Bear Valley, just beneath the lake, Big Bear Mountain Resorts offers trails for both novice and advanced skiers. It's one of southern California's largest ski resorts with skiing, snowboarding, tubing, and other activities available.
Swimming, fishing, hiking, and picnics are everyday summer activities. Biking is always a popular alternative and one of our favorite activities wherever we are. If you're looking for something a bit more adrenaline-pumping than a hike, consider zip lining or rock climbing around big Bear Lake.
Visit The Village at Big Bear Lake for some family-friendly fun. This pedestrian-only commercial area has over 60 retail and dining options to choose from.
The south end of the lake is great for animal lovers, where they may see an abundance of animals, including bears, foxes, and deer.
If you're into skiing don't miss out on the best places to overnight camp for a powder ski day
Lake Arrowhead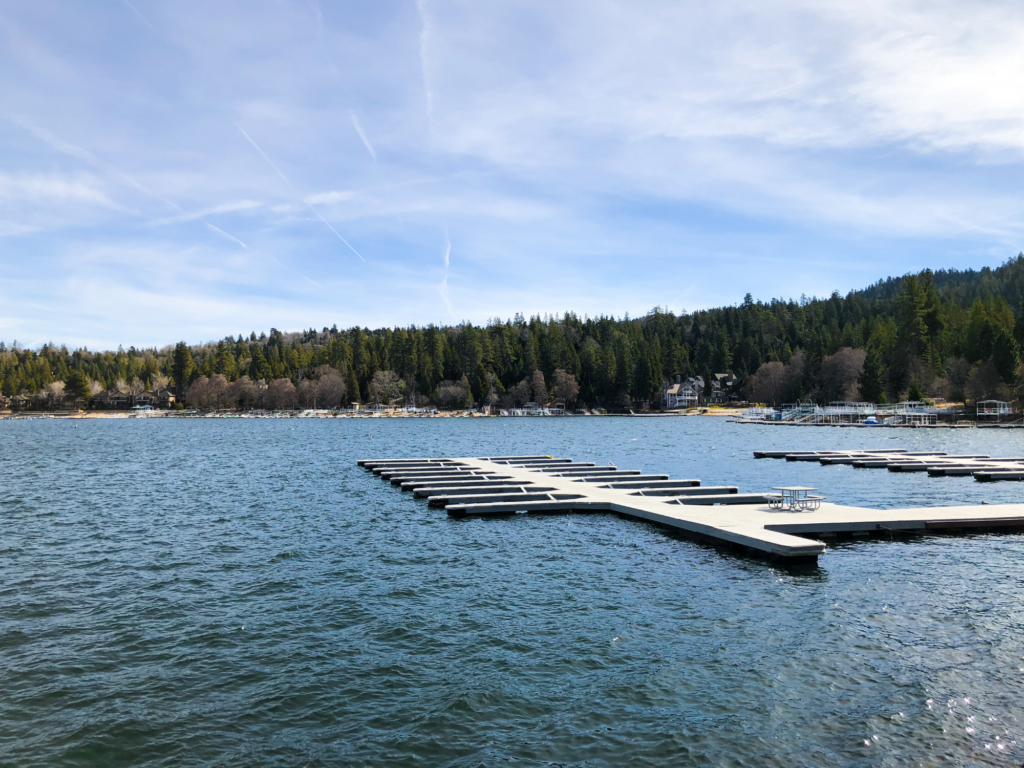 Lake Arrowhead is a picturesque nature-lovers haven located about two hours east of Los Angeles. With towering pines and rocky crags, it's easy to see why Lake Arrowhead is a popular getaway for Los Angeles locals.
A lovely mountain lake tucked away in the San Bernardino National Forest is a breathtaking location with numerous outdoor activities. Hiking and cycling paths traverse throughout the region, while fishing and boating are popular on the water itself. The lake is a great location to swim and enjoy water sports like fishing and kayaking. Heads up, the water is chilly, but the views make it worth the dip!
The Arrowhead Pinnacles Trail is a must-do for any hiker looking to get up close and personal with nature. It's a lovely walk that passes through pines and meadows, leading you to stunning views of the lake itself. What we enjoyed the most about this adventure is you can bring your dog! Yep leashed dogs are welcome on this hike!
Julian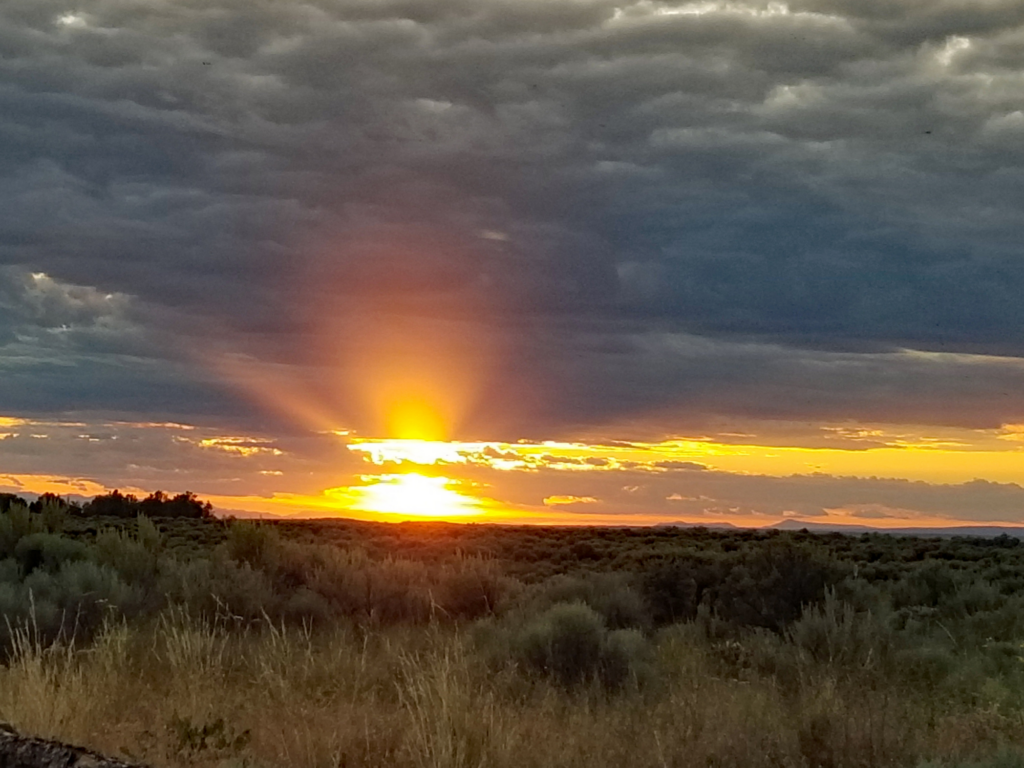 Californians adore spending time outdoors, and one of the best locations to do so is Julian, California. This rural town in the San Diego Mountains northeast of Los Angeles is a beautiful weekend getaway or a great day trip.
The charming main street, beautiful apple orchards, and fascinating Gold Rush history make Julian a popular tourist destination.
The orchards and farms of Julian are a fantastic spot to spend an afternoon with your family. There are plenty of "you-pick" farms where you can pick apples, strawberries, blackberries, peaches, or nectarines straight from the fields. There's a chance you'll see animals, such as cattle and other farm animals, on these farms.
Don't leave without trying some of their famous Apple Pie.
Catalina Island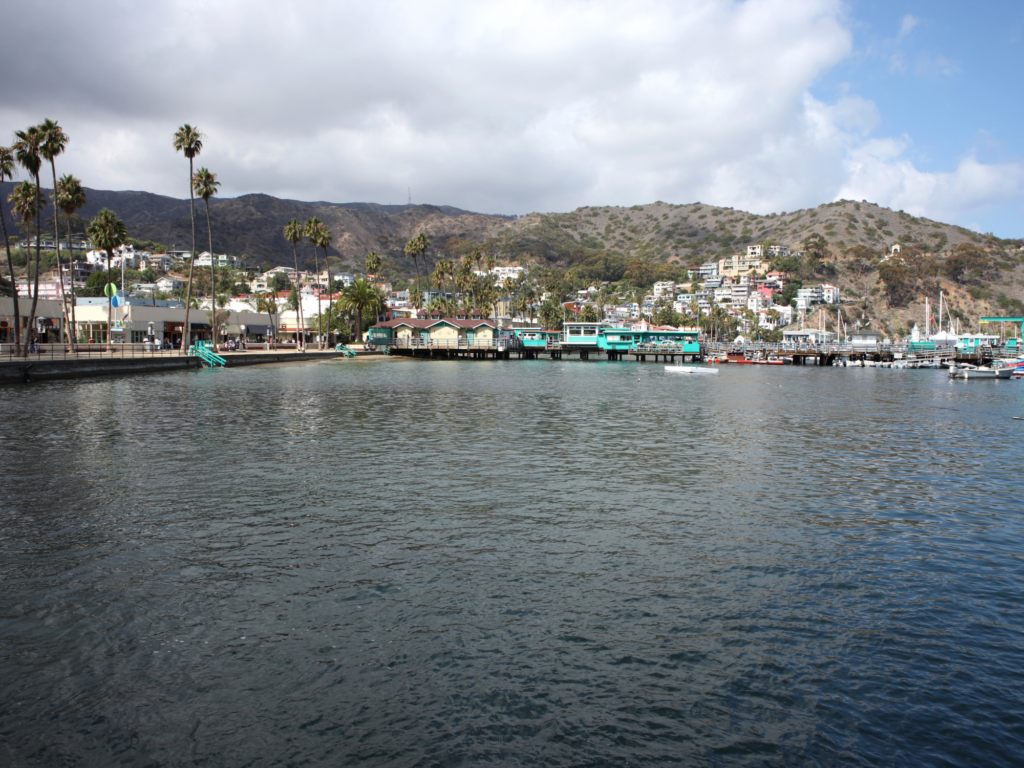 The city of Avalon is located on Catalina Island, which is a popular destination for day excursions and weekend getaways off the coast of southern California. The island is home to the city of Avalon, as well as significant natural beauty and outdoor activities.
Fishing, boating, kayaking, and other water activities are all possible on Catalina Island. There are also routes that wind through the hills and canyons, offering stunning views of the coast. The island is also recognized for its casinos – if you're feeling lucky and in the mood to gamble!
It takes around an hour by boat or 15 minutes by helicopter to get from Long Beach or Los Angeles to Catalina Island.
Idyllwild
Idyllwild is a lovely mountain town to visit if you're looking for a picturesque mountain town to spend your time in. Idyllwild is surrounded by blue sky, fresh air, and enormous pines that provide an authentic mountain escape. This charming rural area is located in the San Jacinto Mountains and is known for its hiking routes, arts scene, and quaint small-town charm.
The arts scene in Idlyywild is fast-growing, with galleries and studios located on practically every corner. It also has a vibrant music culture, with performances held in the town's parks on a regular basis.
Idyllwild is also an excellent place for hiking; there are trails for all levels of adventurers. If you're looking for a shorter hike, the Devil's Slide Trail is a moderate hike that offers excellent views of the San Jacinto Mountains.
Dana Point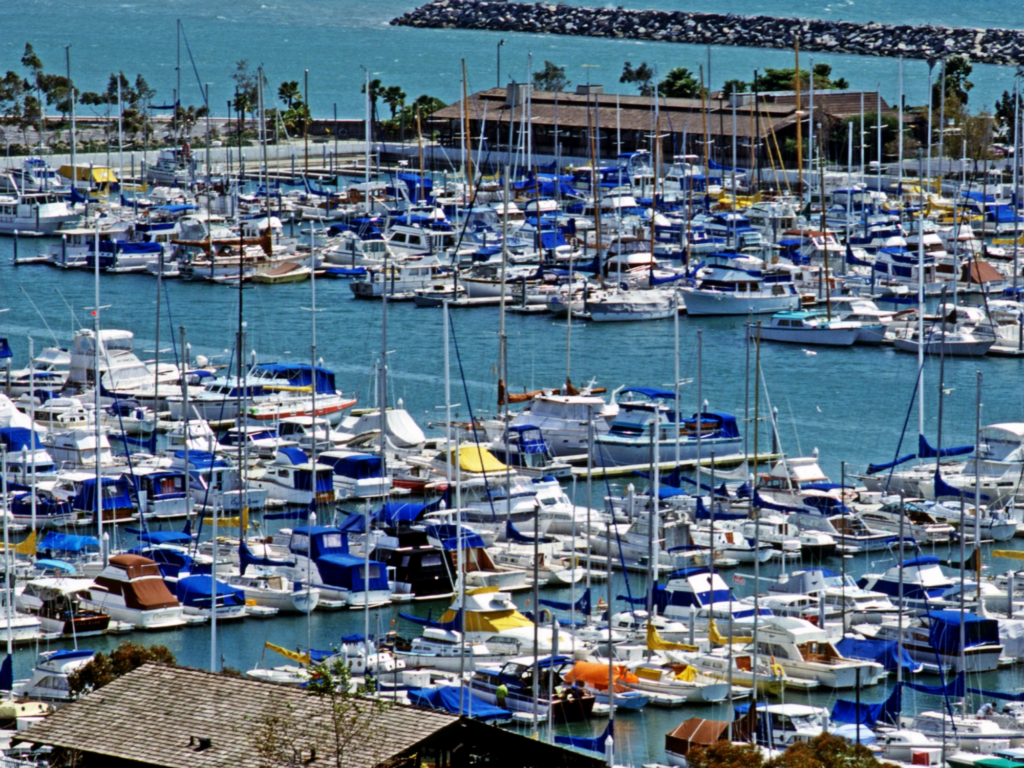 This charming southern California beach located in south Orange County town offers something for everyone – adults can have fun at the beach while the kids play in the waves. There are numerous restaurants, boutiques, and shops to explore when you're ready for a break from the sun.
Whale watching is also available in Dana Point. Gray whales migrating south along the coast are most visible between December and April when they're in their breeding cycle.
Dana Point is located on the Pacific Ocean, which explains why its beaches are so popular. The city has three main beaches: Doheny State Beach, Salt Creek Beach, and Monarch Beach. All of these beaches have plenty of sand as well as waves for swimming, surfing, and bodyboarding.
If you're looking to go fishing, the harbor is quick and easy to access for fishing. Bass, catfish, perch, and halibut are some of the most popular catches.
The Lantern District is a pedestrian-only shopping district in Dana Point, California, with more than 60 shops and restaurants. You'll discover everything from high-end boutiques to casual eateries in this area.
Redondo Beach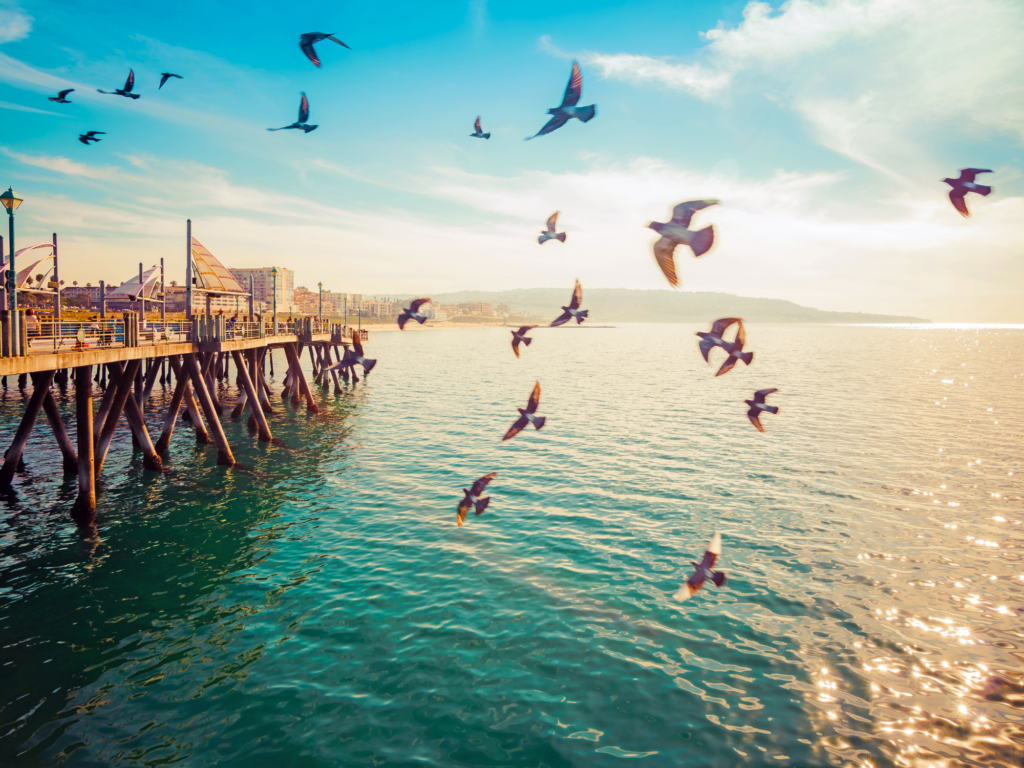 Redondo Beach, in southern California, is one of the finest beaches on the West Coast. With its long stretch of sand beach and a variety of parks nearby, there are many options for fun at this SoCal destination.
While you're in town, go for a stroll around the Riviera Village to discover everything from high-end fashion shops to casual cafés.
The beach in Redonda Beach, which is the southernmost point of Los Angeles County's South Bay Area, is excellent for swimming, sunbathing, and surfing thanks to its broad sandy beaches. On a clear day, pods of dolphins can be seen playing in the surf. The Redondo Beach Pier is a popular dining and fishing destination, as well as a whale-watching site (between December and April), with hundreds of boats at the King Harbor Marina.
Surfing and boogie boarding are popular activities in Redondo Beach. The southern coast of Torrance and Palos Verdes has excellent waves for starters of all ages. If you want to try stand-up paddleboarding, King Harbor is a fantastic location with plenty of local marine life to observe, including some talkative California Sea Lions.
Laguna Beach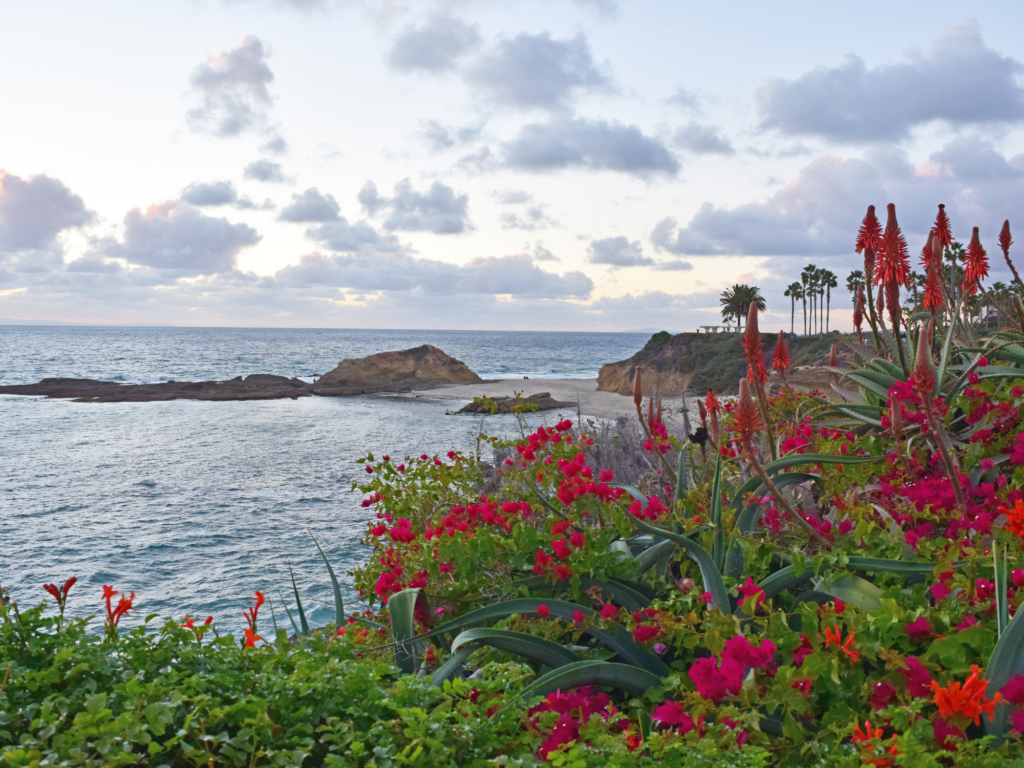 Laguna Beach is a seaside town in southern Orange County that is popular with Los Angeles residents for its mild climate and arts scene. The community boasts a long history of artistic production, with more than 100 galleries and studios. It also hosts the Sawdust Art Festival, which features live music, food booths, and artist presentations to celebrate the arts.
Laguna Beach is also known for its beaches, which are popular with tourists. The city has six public beaches that provide everything from swimming and surfing to tide-pooling and kayaking. Main Beach, on the southern end of Laguna Beach, is an excellent location for family activities because it has safe swimming areas, skate parks, volleyball nets, piers, and shops.
If you're searching for a quieter alternative, take a stroll or bike ride on Laguna Beach's many miles of picturesque pathways.
Temecula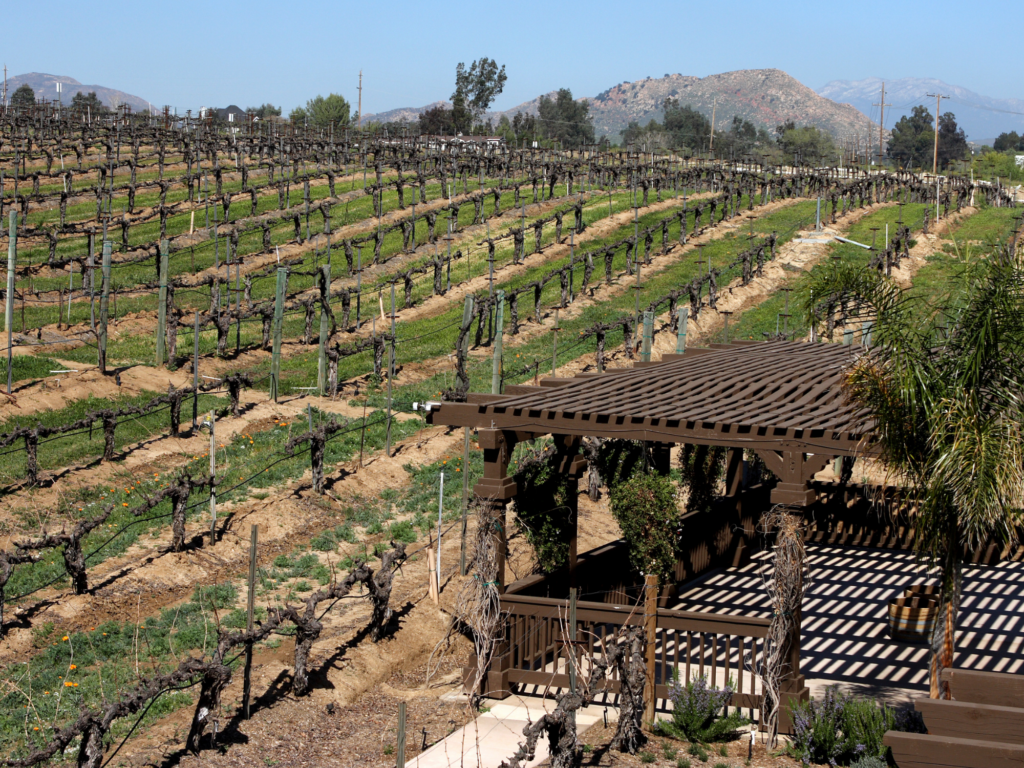 Temecula is a beautiful little town in California's sunny southern region that is ideal for a weekend getaway. Temecula, which has rolling hills, picturesque vineyards, and a rustic, small-town feel, offers visitors a taste of old-world southern California charm.
Spend your days touring local wineries and tasting some of the best wines in the region before dining at one of the area's many restaurants for a great dinner. If you're searching for an outdoor activity, there's plenty to do in the area, including hiking and cycling.
Ventura
Ventura, California, is a laid-back beach town with plenty of things to do if you're searching for a comfortable California seaside area. Ventura is an eclectic city with an artistic atmosphere and delicious seafood restaurants.
With miles of uncrowded sandy beaches, picturesque mountain vistas, and a charming downtown area, Ventura is a popular tourist destination. Plus, there's always something going on in Ventura, from surf competitions to music festivals to farmers' markets.
Laguna Niguel Botanical Preserve
The Laguna Niguel Botanical Preserve is a hidden gem 4 miles inland from the Pacific Ocean along Crown Valley Parkway. The preserve is situated on a hillside with trails that have incredible views of Saddleback Mountain.
The garden covers a little over 18 acres and is a great place to go for a walk or have an outdoor wedding. The garden has over 1,000 plant species and was designed by renowned landscape architect Lawrence Halprin in the 1970s.
The garden features a waterfall and pond, as well as poppies, roses, lilies, and other colorful flowers. The preserve is open daily to the public from sunrise to sunset, and parking is free.
The preserve also features a small visitor's center with educational displays on the plants found in the garden. The visitor's center is open from 9:00 am to 4:00 pm on weekdays and from 10:00 am to 3:00 pm on weekends.
Dana Point Sea Caves
The Dana Point Sea Caves are a series of sea caves located along the coast in Dana Point. They are one of the most accessible sea caves to access, with a short hike from the parking lot to the cave. The cave is large and has a great view of the water crashing on the rocks in front of you, making it a popular spot for visitors.
The cave is popularly known as Pirate's Cave, so you probably won't be alone there, but the cave is large and accommodates a large number of people.
Alta Laguna Park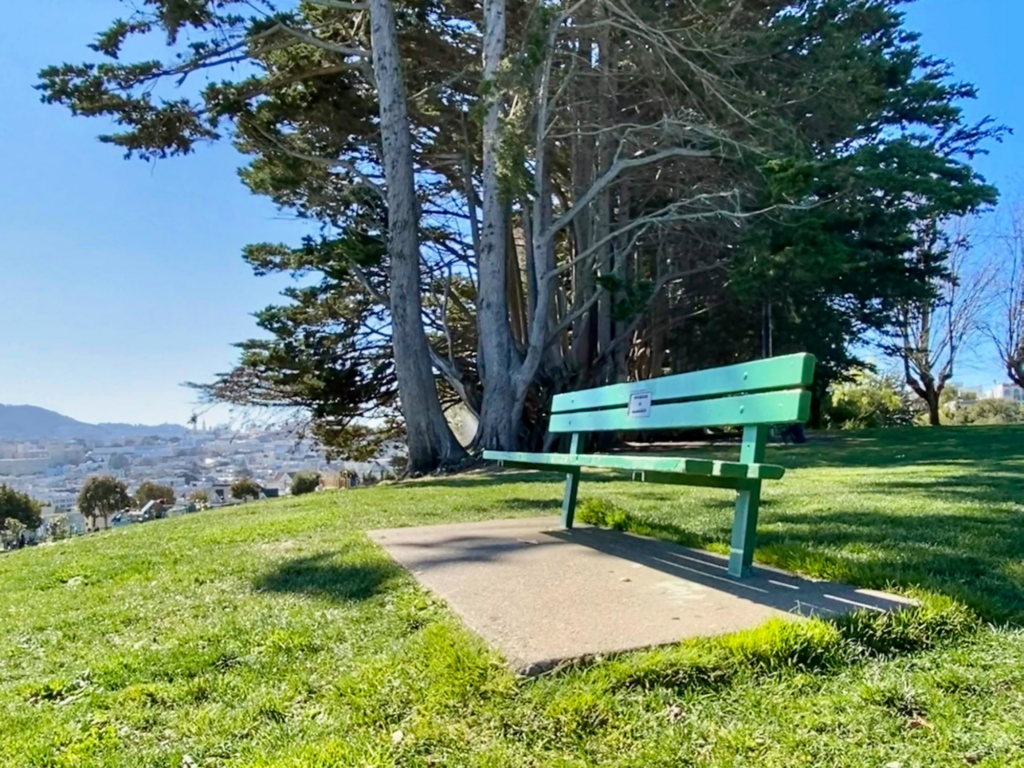 Looking for the best views of the ocean? The panoramic views of the beautiful coastline and plunging canyon below are "At the Top of the World Park" in Laguna Beach (officially known as Alta Laguna Park).
This small park high up in the Laguna Hills is open late, so you can enjoy the views well after the sunset. The park has picnic tables, benches, interpretive signs, a playground, tennis courts, a half-court basketball court, and a sports field. There are also some great hiking trails that branch out from the park for exploring the area.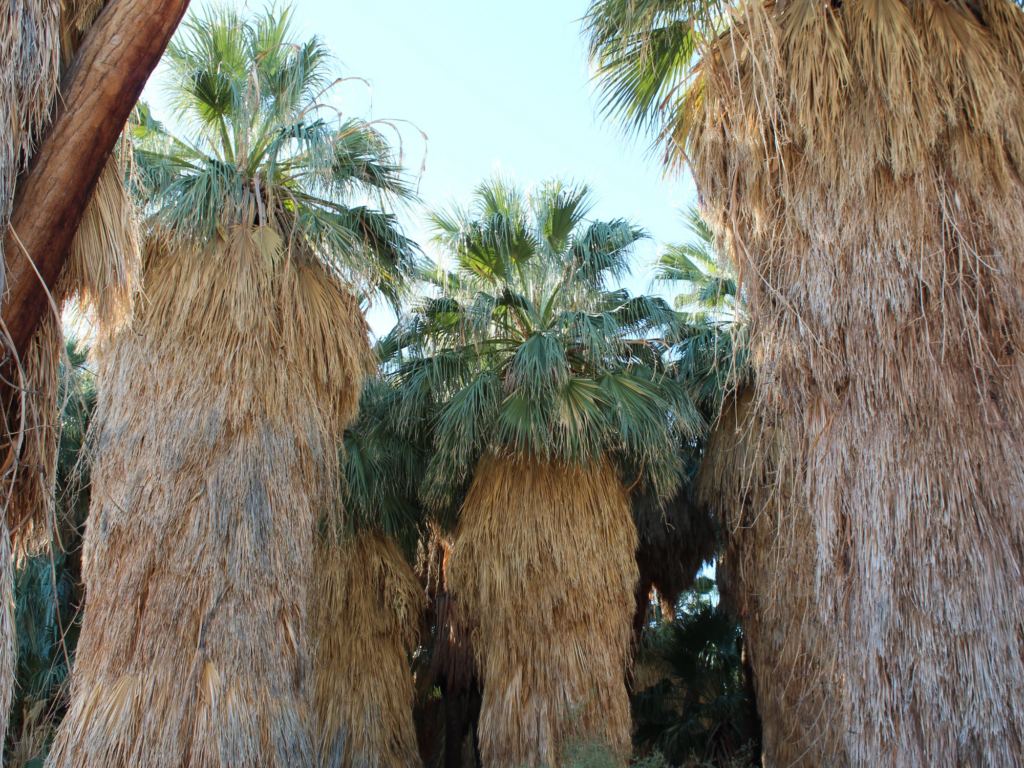 The Coachella Valley Preserve in the Coachella Valley is one of the most unique places in Southern California. If you live in the desert or are visiting Greater Palm Springs for a few days, it's definitely worth seeing. It's an oasis…in the middle of nowhere! With water, rare living animals, and sand dunes.
The Coachella Valley Preserve is located 15 miles east of Palm Springs in the Indio Hills, where bluffs and mesas provide spectacular views. It's a 17,000-acre location that features the Coachella Valley fringe-toed lizard, which can be found nowhere else on Earth.
The preserve has miles of hiking trails, as well as several palm oases, including the major one: the Thousand Palm Oasis. There are also several other Palm Oases, including the Willis, Hidden Horseshoe, and Indian Palms.
If you're looking for a quick and easy hike, the visitor center to McCallum pond is less than a mile and on a flat trail.
Wrigley Botanical Gardens
Wrigley Botanical Gardens are on Catalina Island, a popular day excursion from Los Angeles about 22 miles away. The gardens, which are one of the island's main attractions, include a beautiful monument to William Wrigley Jr. and gorgeous landscaping created by his wife.
You'll enjoy taking in the gardens' panoramic views of the Catalina coastline and exploring the network of trails meandering through its forests of rare native plants. Whether looking for a place to get some fresh air or an escape from the hustle and bustle of your busy life, the Wrigley Botanical Gardens is a beautiful day trip.
Hearst Castle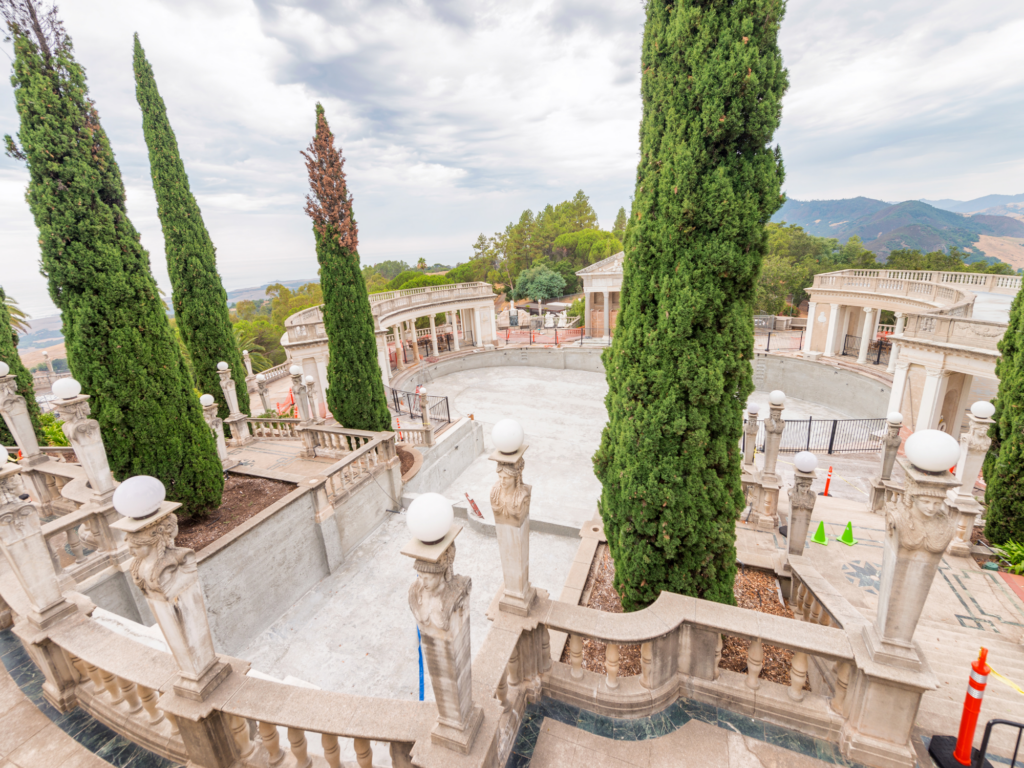 Hearst Castle is a sprawling estate in Cambria, California, built by architect Julia Morgan.
The estate was designed to be reminiscent of European castles and features three houses – the main Casa Del Mar and two guesthouses, Casa del Monte and Casa del Sol.
William Randolph Hearst named the home "La Cuesta Encantada" – Spanish for The Enchanted Hill. In 1947, the hilltop complex included a twin-towered main structure, three opulent guesthouses, and 127 acres of terraced gardens, fountains, and pools.
The Neptune Pool, one of the castle's most notable features, faces the Pacific Ocean with hills in the background.
After its decline following its heyday in the 20s and 30s, Hearst's family donated the castle to the state of California, where it can be visited today.
Balboa Park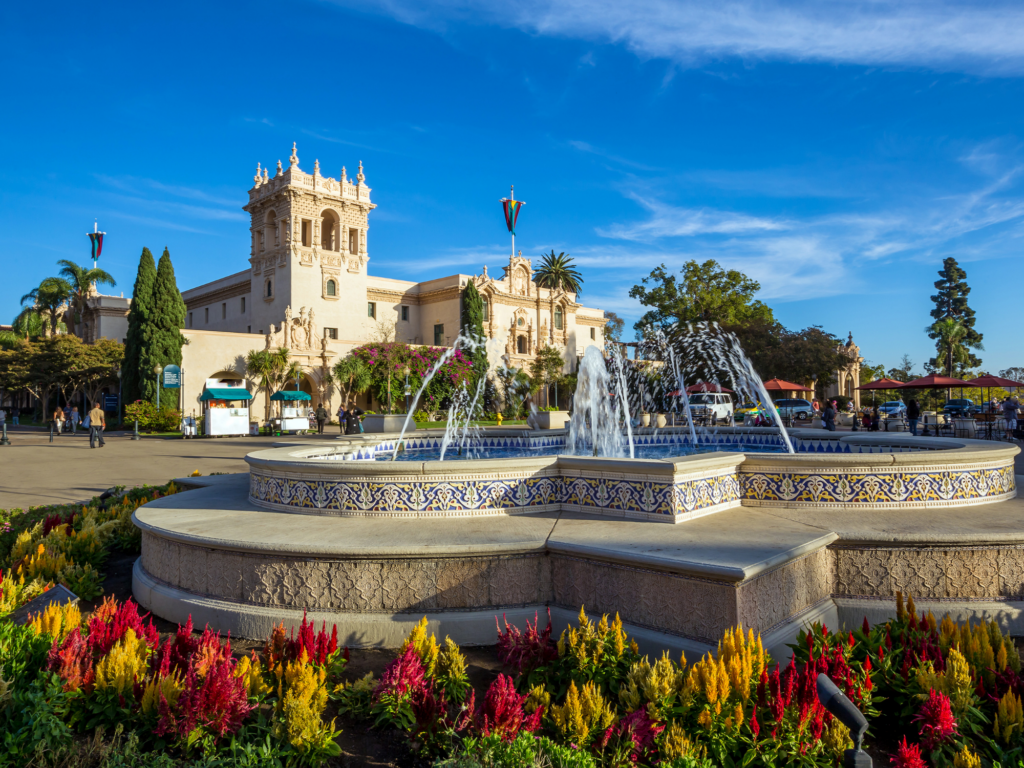 Balboa Park is a unique cultural treasure with 17 museums, gardens galore, and the world-renowned San Diego Zoo. Balboa Park is North America's most iconic urban park, covering 1,200 acres and attracting visitors from all over the world. The park, located close to downtown San Diego hotels, has a long and illustrious history that is reflected in its magnificent architecture, perplexing exhibits, and cultural activities throughout the year.
The story of Balboa Park is entwined with the history of San Diego. It began 150 years ago when city leaders took the bold step of reserving a scruffy mesa overlooking downtown to establish a city park. Today, Balboa Park is still a potent combination of what makes San Diego so distinctive.
Balboa Park is where you may discover San Diego's history and glimpse its future. It is ethnically diverse, historically rich, culturally abundant, naturally gorgeous, and it has an internationally renowned museum exhibit program.
Calico Ghost Town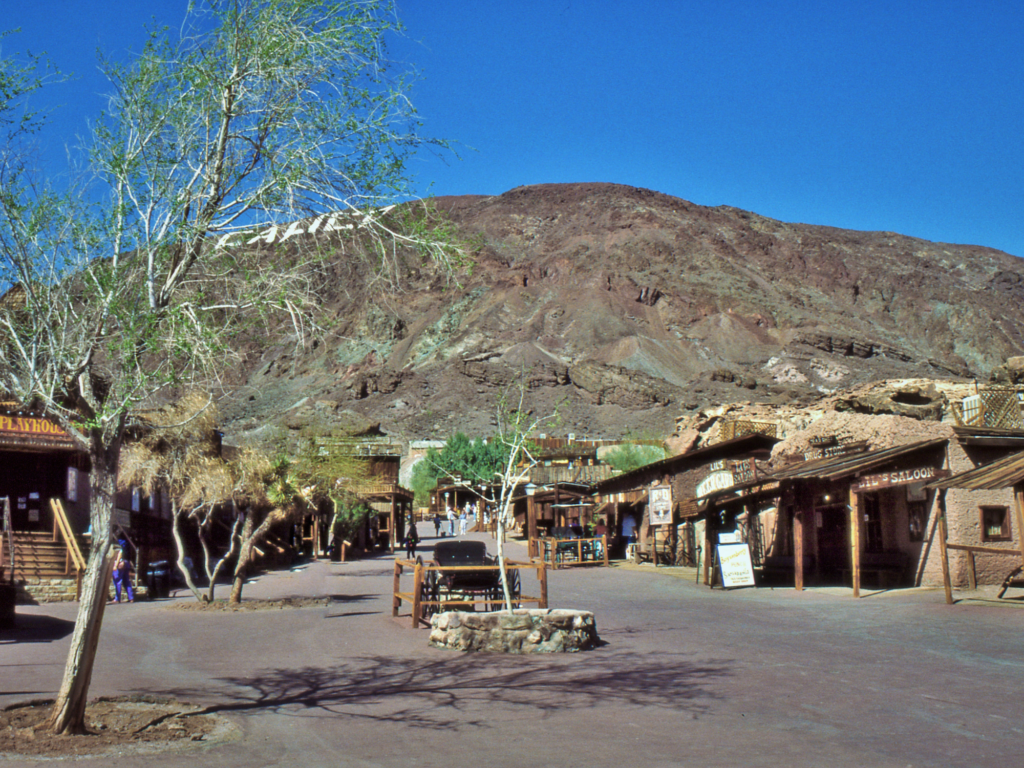 When I think of visiting ghost towns, Southern California is not what comes to my mind. In fact, when I think of ghost towns, I think of places like Colorado or Idaho, not someplace in the Mojave desert.
Located 15 miles northeast of Barstow, California, you'll find the hidden gem of Calico.
Calico was a lawless territory in its heyday, with a LARGE variety of saloons; (22 of them), bordellos, restaurants, and boarding houses to cater to the demands of its over 1,200 residents.
The historic ghost town of Calico is one of the only intact original silver rush towns of the old west still in existence. Calico is a California Historical Landmark and a San Bernardino County Park, as well as a California State Historic Site. The streets that were once packed with miners are now clogged with tourists eager to discover what the town has to offer.
There are endless possibilities for weekend getaways in Southern California – these are just a few of our favorites. So what are you waiting for? Start packing and get ready for some fun in the sun!
Do you have a favorite place in California that isn't on our list? We'd love to hear about it. Drop it in the comments below