Starlink RV and Portability Plans DISCONTINUED
Starlink has DISCONTINUED the RV plan and the Starlink Portability option. Starlink now offers what they are calling the Roam Plan. Please head HERE for the updated version of this article discussing the most current Starlink for RV plans.
Everything Below Here Is No Longer Accurate But It Can Still Be Helpful For Those Of Us With Grandfathered plans So I'm Leaving It Be!
Starlink offers two different plans which are both great options for mobile internet. But these plans have significant differences between them and since you can not change plans once started it's important to pick the right plan from the beginning.
Let's have a look at the differences between Starlink RV and Starlink Residential with Portability.
Check Out These Other DIY Build Topics
Jill and I have been using Starlink for about 6 months now and overall it's been great. Having reliable and fast internet while on the road has allowed us to work remotely from places that otherwise would not have been possible.
While there are other sources of internet such as cellular data plans, these rely on cell towers which limits where you can be. With a clear view of the sky Starlink Satellite Internet really is a game changer and worth a look for anyone working remotely.
I have another article comparing all the different internet options for RVers and Vanlife which can be found HERE. A great place to start if you're new to mobile internet.
How Does Starlink Satellite Internet Work
Starlink uses a portable satellite dish commonly referred to as "dishy." In order to use Starlink you need to physically set up your dish in an area that has good views of the sky. The dishy comes with a stand or is commonly mounted to RV's and campers using a variety of accessories. Here are our favorite Starlink Accessories and Mounts.
The Starlink dish connects to a router with the included 75 foot cable and the router is powered by 110 volts. Once plugged in and connected the Starlink dish will move itself and aim at the appropriate part of the sky and in a matter of minutes you'll have internet. You can read about our Starlink 12 Volt Conversion here.
Starlink RV Vs Residential Starlink Portability
While Starlink does have additional plans for Marine or business uses we will just be discussing the two best options for RVers and Vanlife. These two plans are the Starlink RV and Residential with Portability.
Starlink Cost For RVers and Vanlife
There is now difference in pricing between Starlink RV and Residential with Portability. At the time of writing this they will both run you $135 per month after the one-time equipment cost of $599. Starlink RV is $135 and Residential is $110 PLUS $25 for portability. But there are some important differences between the plans.
Starlink RV Plan
With Starlink RV you are basically purchasing service in 1 month intervals. If you only travel in your RV for 3 months out of the year, you could only pay for those 3 months and then pause your service till you need it again. This makes Starlink RV a good choice for anyone that doesn't need Starlink year round.
This is a perfect plan for seasonal RVers or those that have a second home they occasionally use. Starlink RV for home use is perfectly okay but just realize you won't have prioritized service for your home location.
You can pause your service
It's available immediately(no wait list)
You will NEVER have prioritized service(more on that in a minute)
Starlink Residential with Portability
The Starlink Residential plans are $110 and if you wish to use your Starlink in areas other than your home address you must add the portability for an additional $25. If you every decided to stop traveling you can turn off portability and update you primary service address….well sort of.
Starlink limits the number of accounts in congested areas to help with bandwidth and keeping the internet fast. That's why Starlink Residential may have a waitlist in certain areas and why you may NOT be able to update your primary service address to a congested area.
Your primary address with Starlink Residential will always have PRIORITIZED SERVICE, something that Starlink RV will never have. Let's say you are traveling to an RV park for the winter. If the area didn't have too many Starlink users you could update your primary service address for the season and drop your monthly portability fee. This would give you faster prioritized service over the RV plans in the area.
The ability to have prioritized service is the biggest advantage of Residential Portability over Starlink RV. Now some people will argue that Residential with Portability will always have prioritized service over Starlink RV but this notion is heavily debated and is not clearly defined by Starlink.
Starlink Residential with Portability is the best option for those that will be using the service year round. If you're not using it year-round Starlink RV for home use is a good option as you'll be able to pause service if needed.
Prioritized service
Can turn portability off and reduce monthly fee to $110 if you are staying put for a while
Residential plan may be waitlisted in certain areas(there is a workaround for this)
Plan can not be paused
What is Starlink Prioritized Service
Starlink has what's called 'best effort' or deprioritized service. This means that during busy and congested times, think evening hours, Starlink RV will have slower service since they are prioritizing the residential plans in the area. In my experience this hasn't been a big issue unless you need the absolute fastest internet. For normal use and even streaming we've had almost no problems.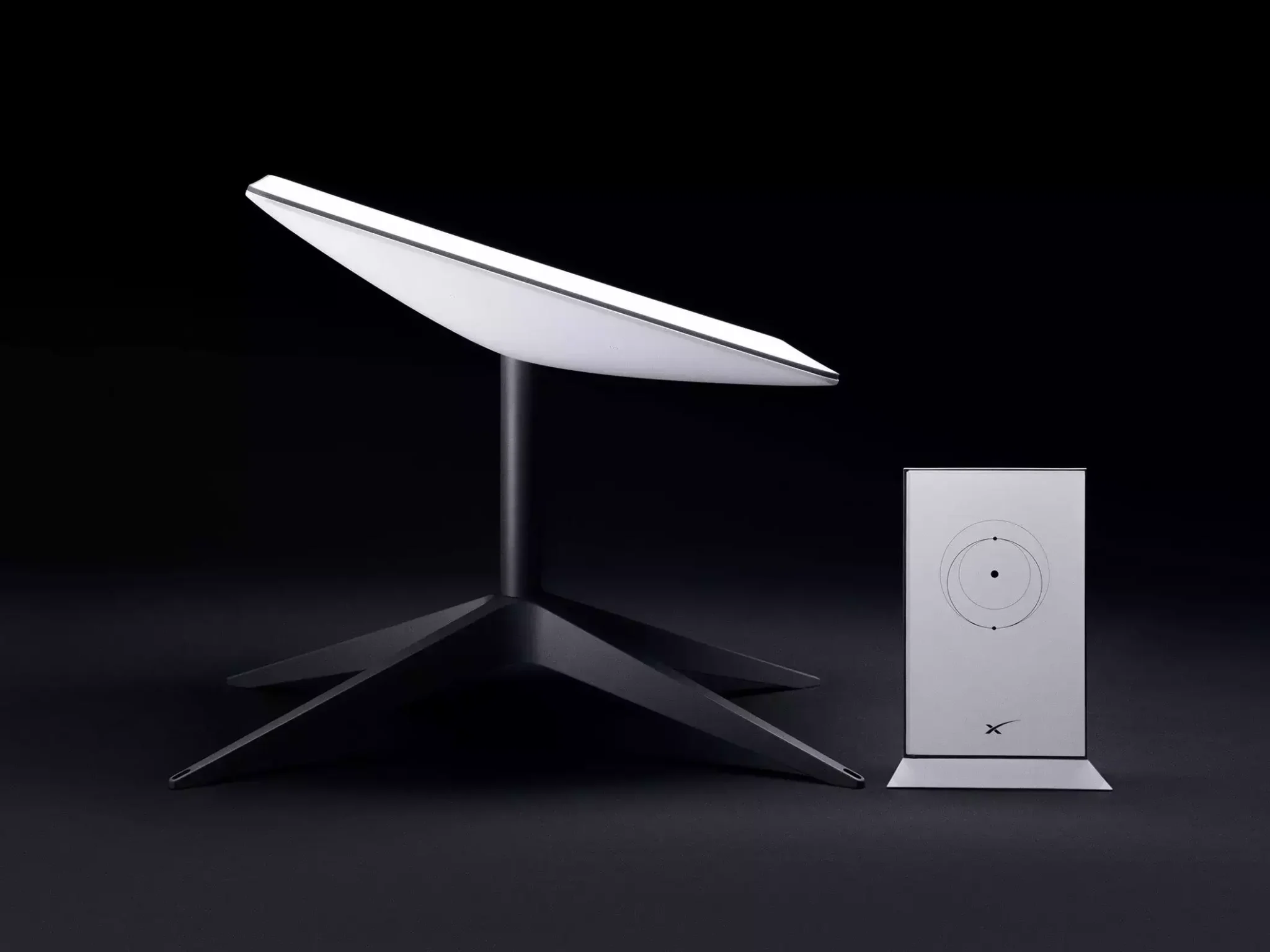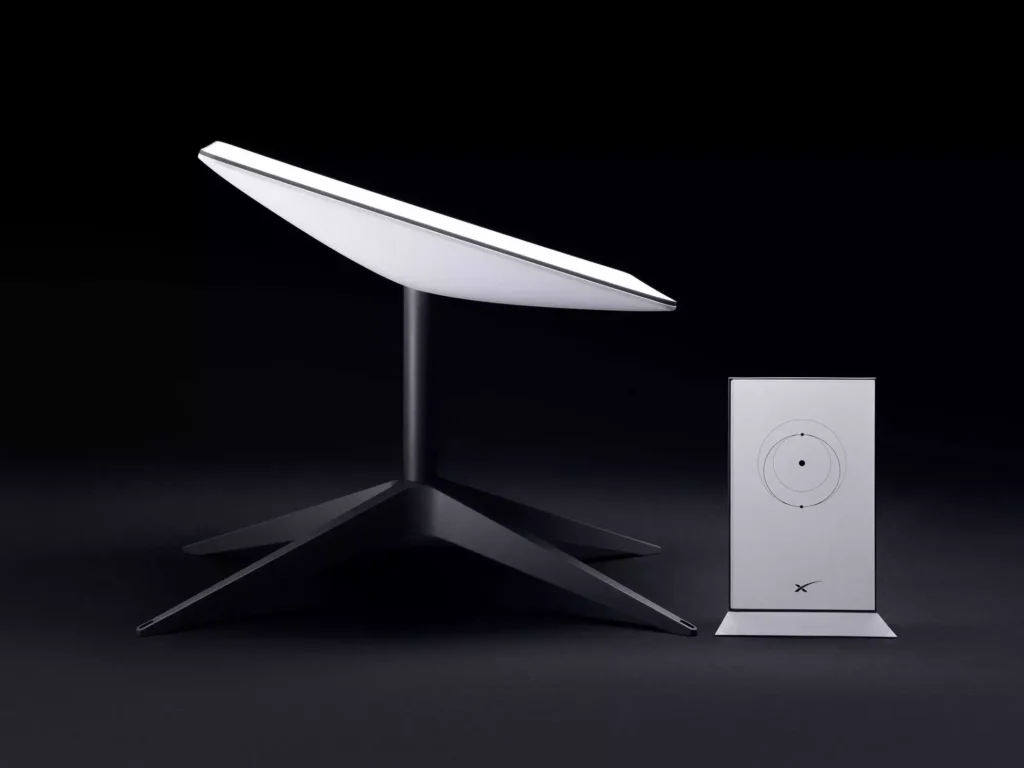 Is Starlink Equipment Different Between RV and Residential Plans?
This is a common question and at the time of writing this the equipment is exactly the same, only the plan is different. But there are rumors of an optional upgraded Starlink Dish that can be mounted flat and used while driving. This upgraded dish will come at a price tag rumored to be around $2,500. It was announced that it will be an option when signing up for the RV plan and as of now it's unclear if it will be available for Residential. My gut says it will….
The only difference between Starlink RV and Residential is the following:
RV can be used in different locations
RV can be paused on monthly basis
Residential has prioritized service.
Starlink Plan Comparison Table
| | | | |
| --- | --- | --- | --- |
| Plan | Monthly Fee | Hardware(one-time fee) | Plan Details |
| Residential + Portability | $110 + $25 | $599 | Option to turn off portability when not needed, prioritized service |
| RV | $135 | $599 | Option to pause plan when not using, no prioritized service |
Starlink Mobile Internet RV Plans
What if Starlink Residential Is Wait Listed in My Area
One of the advantages of the Starlink RV plan is that there are no wait lists at this time. The Starlink Residential however is waitlisted in some areas. The good news is that there is a way around this which I have described in the following article about 3/4 of the way down. This was how we got our Starlink Residential plan in a waitlisted area – Starlink Waitlist
In Summary – Which Starlink Plan is Right For You
I hope by now you have a better understanding of the two Starlink plans that are available for RVers and those who need mobile internet. For use knowing that we wanted to use our Starlink year round the clear choice was the Residential with portability. And using our Starlink waitlist trick mentioned above we were able to get our Starlink in a matter of days.
For those of you that wish to use your Starlink seasonally or on a monthly basis, then the RV plan is the logical choice.
Starlink satellite internet is rapidly changing with new plans as well as equipment. So it's best to always head to Starlink.com for the latest details.
Can you change your Starlink service address?
Yes you can. However, the new service address must be available and not waitlisted.
Is there a difference in equipment between Starlink RV and Residential?
The equipment is the same between RV and Residential plans. UPDATE: The RV plan has an optional flat mount dish that is available for an additional $2,500. Unclear if this will be available for Residential.
Can you watch Netflix on Starlink?
Yes, you can watch any internet based television service such as Netflix, Hulu, and Apple TV
Does Starlink work on a RV?
Yes, it works great on RV's as long as you have a clear view of the sky. If your RV is parked under trees you can always set the Starlink dish away from the RV to get a clear view of sky.
Does Starlink have data limits?
Yes, you are allowed 1TB of high speed data, anything beyond that can be purchased for $0.25 per GB.
Can you convert Starlink RV to residential?

No, you would need to start a new plan as they are not transferrable.
Can you use Starlink RV at home?
Yes, and it's a great option because there are no waitlists and you can pause service if needed. The downside is that you will not have prioritized service so if the system gets busy you may see slower speeds.
Can you change Starlink RV to residential?
No, the plans are not changeable. You must cancel one plan and then start another.