Are you looking for the best things to do at night in Phoenix? If so we're the right people to talk to! After spending several months each and every year in the Phoenix area, we put a list together a list of the best and things to do in Phoenix at Night.
Inside this ultimate guide, you'll find all sorts of insider tips and all our favorite things in the city of the Sun!
Whether you're a newcomer or a local, you're in for a treat.
This dynamic city offers a wide range of exciting and unique experiences, especially at night.
We first visited Phoenix in 2015 on a road trip, and I vividly remember sitting in a brewery after a day on the trails.
We were immediately struck by the city's warm climate, unique Southwestern culture, and abundance of outdoor activities.
From hiking and mountain biking to enjoying the desert landscape, there was no shortage of things to do in Phoenix.
Fast forward to now, and Phoenix continues to be a popular destination for us and other travelers seeking sunshine and adventure.
With a population of over 1.7 million people, Phoenix is the fifth largest city in the United States, and it has a diverse and dynamic culture that reflects its history as a Western frontier town.
Whether you're interested in exploring the vibrant downtown area, learning about local history and culture, or enjoying the great outdoors, Phoenix has something for everyone.
And if you're looking for things to do at night, there are plenty of options, from live music venues and bars to museums and cultural events.
Looking For Things To Do At Night In Phoenix?
✈️Fly: The best airport for to fly into is Phoenix Sky Harbor, a 7-minute drive to Phoenix. Check KAYAK for tickets! (When booking your ticket be sure to confirm your airport so you don't end up at the wrong one like we did) 🙄
🚗Car Rental: Discover Cars is a car rental platform that partners with over 500 local car rental companies
🌵When to Go: October through May can be a great time to visit Phoenix
Phoenix Weather
Phoenix's climate is arid and desert-like, with hot summers and mild winters.
Summer temperatures can reach up to 100 degrees or more.
However, the mild winter months from November to April offer a perfect climate for outdoor adventure and activities.
Getting to Phoenix
If you are flying, it's best to choose the Phoenix International Airport as your destination in Arizona.
What To Wear In Phoenix At Night?
Phoenix at night can be quite pleasant, with temperatures generally cooler than during the day.
However, it is still important to bring a layer for the evenings as the city is in the desert and it can get chilly after the sun goes down.
Phoenix has a casual and laid-back vibe, so you'll fit right in with comfortable attire.
A nice pair of jeans, a shirt, and comfortable shoes are perfect for most restaurants, bars, and shows.
What Makes Phoenix a Great Place For Nightlife?
Phoenix, the city of eternal sunshine, transforms into a vibrant and bustling hub of entertainment as soon as the sun goes down.
With a thriving nightlife scene, Phoenix has become a hot spot for partygoers, foodies, and culture lovers.
From world-renowned concert venues to funky bars and hip clubs, the city has it all.
So, whether you want to catch a show or dance the night away, Phoenix has got you covered.
A Quick Look at the Best Things To Do At Night In Phoenix
It's no secret that Phoenix is a top tourist destination in Arizona, and with so many exciting activities and attractions to choose from, we've provided you with a list of our favorite things to do in Phoenix at night:
Enjoy the murals and nightlife on Roosevelt Row
Take a hot air balloon ride over the Sonoran Desert
See a show at Orpheum theatre
Check out Historic Grand Avenue area
Order a handcrafted cocktail at one of the Arcade Or Game Bars
Catch a game at Chase field
Go on a Brewery Tour
See live music
Take sunset jeep ride
See a sunset at Dobbins Point
See the Desert Botanical Gardens at night
After Reading About Things To Do In Phoenix At Night Be Sure To Read Our Other Arizona Guides
Here's More Of Our Favorite Things To Do In Arizona
---
The Best Attractions In Phoenix At Night
1. Roosevelt Row-One of Our Favorite Areas Of Phoenix At Night
If you're looking for some art and creativity on your night out in downtown Phoenix, be sure to check out Roosevelt Row also known as "RoRo!
Roosevelt Row is a vibrant arts district located in downtown Phoenix.
It is home to numerous galleries, studios, and public art installations, making it a popular destination for art lovers and creative types.
At night, Roosevelt Row comes alive with a variety of events, including First Friday, a monthly art walk that attracts thousands of visitors to the area.
During First Friday, galleries and studios stay open late, and food trucks and street vendors line the streets.
Whether you're an art enthusiast or just looking for a unique and creative night out in Phoenix, Roosevelt Row is a must-see destination.
With its colorful murals, eclectic galleries, and lively events, this arts district is sure to inspire and delight.
2. Desert Botanical Garden-Perfect Phoenix Attraction At Night
The Desert Botanical Garden, is a beautiful and unique attraction that is worth visiting both during the day and at night.
While the garden is open during the day, it also offers several special events that allow visitors to experience the beauty of the desert plants in a different light at night.
One of the most popular events at the Desert Botanical Garden is Las Noches de las Luminarias, an event that takes place during the holiday season.
During this event, the garden is illuminated with thousands of glowing luminarias, creating a magical and festive atmosphere.
Another popular nighttime event at the Desert Botanical Garden is the Flashlight Nights.
From the start of June until the beginning of September, on Saturdays between 6:30 pm and 9:30 pm, visitors can discover the garden using flashlights to observe and learn about the plants and animals that come out at night.
Good To Know: Many are unaware that certain cacti bloom only at night. When visiting the DBG after dark, keep an eye out for the Night-blooming cereus. Known for its aromatic blossoms, this cactus only flowers at night and lasts a few hours. Also referred to as the "Queen of the Night," this captivating plant holds a special place in the of the SW.
3. Phoenix Bat Cave
When I heard about the Phoenix Bat Cave, I was intrigued.
Would I go again? Nope! However if you're into these nightly creatures the north bank of the Arizona Canal, it was the perfect spot to go exploring.
Arriving just before dusk, we made our way down the North side of the canal. Keeping a watchful eye on the sky, hoping to catch a glimpse of these bats.
Just as we were about to give up, a burst of chirping and squeaking filled the air, and we looked up to see a swarm of bats taking flight from the cement flood tunnel.
As they scattered in the warm night air, they fed on mosquitos and moths, and it was a unique night experience in the Phoenix area.
Pro Tip: The bats usually arrive in March and stay until October, so make sure to check the weather and plan your visit during the summer months for the best experience.
4. Hole in the Rock At Papago Park For Sunset
Looking for a reward only a very short hike away? Hole in the Rock is your place!
This hole, which is actually an opening in a large red sandstone hill, is a popular destination for hikers and tourists wanting to see what this "hole" is all about.
The formation was created millions of years ago through the process of erosion.
Over time, wind and rain wore away at the sandstone, creating the unique hole that is visible today.
The hole itself is about 60 feet wide and 80 feet high, and offers stunning views of the surrounding park and city.
5. Arizona Falls-A Short Drive From Downtown Phoenix
Have you heard about Arizona Falls? It's not your average waterfall – this bad boy is a hydroelectric plant too!
Located between 56th and 58th streets along the Arizona Canal, this waterfall represents an intersection between technology, artistry and natural wonder.
As you make your way across the pedestrian footbridge and onto the viewing platform, get ready for this waterfall in the heart of the city, complete with the historic gears and hydroelectric equipment surrounded amongst the flowing water.
Most people don't know that Arizona Falls generates up to 750 kilowatts of clean, renewable electricity. (That's enough to power up to 150 homes.)
Insider Tip: To be honest while it may not be the most thrilling activity in Phoenix, visiting this nighttime attraction can be a relaxing experience. After taking in the falls, visitors can enjoy a pleasant sunset walk along the canal and take in some fresh air.
6. Wrigley Mansion- Dinner And Gardens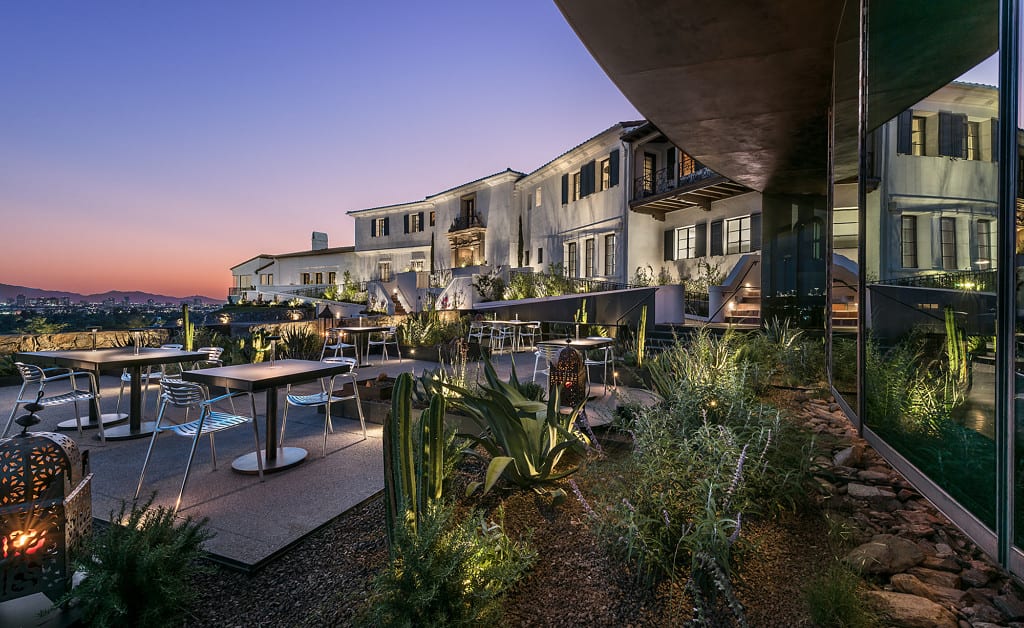 The Wrigley Mansion in Phoenix is a beautiful and historic destination that is especially captivating in the evening. The mansion was built in 1932 and has since become a landmark in Phoenix, with its stunning architecture and breathtaking views of the city.
If you're looking for an upscale experience be sure visit in the evening, when the mansion takes on a romantic and intimate atmosphere, making it a popular destination for date nights and special occasions.
Visitors can enjoy a delicious fine dining meal at Geordie's Restaurant, located within the mansion
After dinner, visitors can take a stroll through the mansion's beautiful gardens and take in the stunning views of Phoenix from the mansion's outdoor terrace.
The twinkling city lights provide a beautiful backdrop for a romantic evening out.
Did you know.. The Wrigley Mansion was constructed in 1932 by William Wrigley Jr., the mastermind behind the chewing gum empire, as a 50th anniversary gift for his wife, Ada?
7. Explore Historic Grand Ave Street Area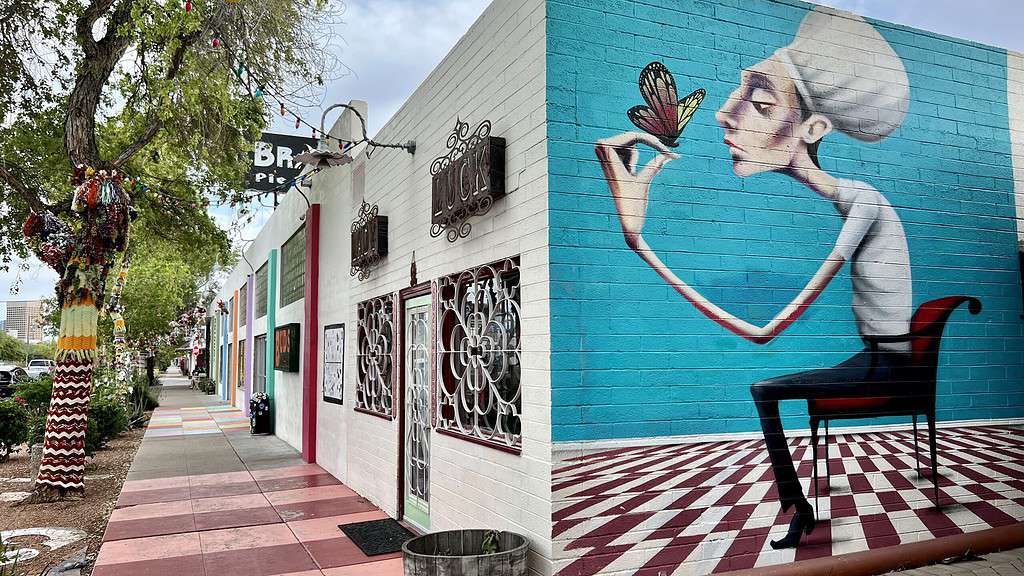 All I can say about Grand Ave Street is Wow!! This is my kind of neighborhood!
Situated in downtown Phoenix, Grand Avenue is a lively and diverse district that has gone through a creative revival.
This rejuvenated neighborhood has become a sanctuary for artists, musicians, entrepreneurs, and those who value a one-of-a-kind and genuine atmosphere.
As you wander down Grand Avenue, you'll come across an assortment of galleries, shops, bars, cafes and restaurants and even a brewery, that highlights the creativity and skills of local artists.
The neighborhood also features an array of vivid murals and street art, contributing to its distinctive charm and character.
Here's a map of the Historic Grand Avenue area.
Favorites Places and Stops On Historic Grand Ave at Night In Phoenix
Outdoor Shopping And Entertainment At Night in Phoenix
Experience the vibrant atmosphere and bustling culture of outdoor shopping and entertainment at night.
8. Desert Ridge Marketplace
Desert Ridge Marketplace, located in North Phoenix, Arizona, is a lively outdoor shopping, dining, and entertainment destination.
The marketplace offers a diverse mix of stores, and entertainment venues.
The dining options are equally varied, offering both casual and fine dining restaurants to satisfy "almost" anyone.
The marketplace has a vibrant event calendar with live music and outdoor events. You can check out the events calendar here.
Favorite Restaurants At Desert Ridge Include:
Barrio Queen -Great cocktails, elote, posole soup, and everything else!
Thirsty Lion Gastropub– Happy hour everyday from 3-6. Be sure to try out the Ahi Poke Stack
Sid's Garage– Fun, chill environment with an eclectic menu. If you're ready to take a regular ole hotdog to the next level I recommend trying the Elote Loco Hotdog!
9. CityScape
Located in the heart of Downtown Phoenix, CityScape is an urban mixed-use development that seamlessly blends shopping, dining, and entertainment.
This vibrant destination has become a hub for people looking for a taste of the city's thriving culture and nightlife.
To be honest, we typically gravitate to areas like the Historic Grand Avenue that offer a distinct vibe and a more offbeat, artsy feel.
However, we were pleasantly surprised to discover that CityScape manages to blend the best of both worlds – the vibrant energy of downtown with the character of this popular outdoor shopping area.
Visitors can enjoy a night out at the comedy club, (you'll find more about StandUp Live below) bowling and pool, or eat at one of the many restaurants in the area.
One of the standout features of CityScape is its innovative use of public space.
The venue hosts a variety of outdoor events throughout the year, such as yoga classes, farmers markets, and art festivals. Check the CityScape events calendar here.
Good To Know: CityScape businesses have teamed up to offer some decent specials and offers. You can check here to find the latest deals.
Popular Things At CityScape
Copper Blues Rock Pub
Arrogant Butcher
Comedy At Stand Up Live
Bowling and Playing pool
Sporting Events In Phoenix
10. Chase Field
Located in downtown Phoenix, Chase Field is the go-to destination for baseball fans, serving as the official home ballpark for the Arizona Diamondbacks of Major League Baseball.
When the sun goes down, the field comes alive with a festive ambiance, as the lights illuminate the stadium and the fans' excitement fills the air.
Did You Know? Chase Field is well-known for its outdoor swimming pool suite, where fans who purchase tickets for the suite can watch the game while taking a dip.
One of the stadium's most remarkable features is its retractable roof, which can be opened or closed in just under five minutes providing a comfortable environment, regardless of the extreme desert heat.
Pro Tip: If you're looking for a good place to get a bite to eat or something to drink before or after the game don't miss Crown Public House less than 100 feet from Chase Field.
11. Footprint Center (Previously Know As Talking Stick Resort Arena)
Sports Fan? Footprint Center, in downtown Phoenix, is a fantastic placefor nighttime entertainment.
This multipurpose arena serves as the home court for the NBA's Phoenix Suns, the WNBA's Phoenix Mercury, and the Indoor Football League's Arizona Rattlers.
With its vibrant lighting and energetic atmosphere, the arena truly comes to life after the sun goes down.
Museums To Visit In Phoenix At Night
12. Phoenix Art Museum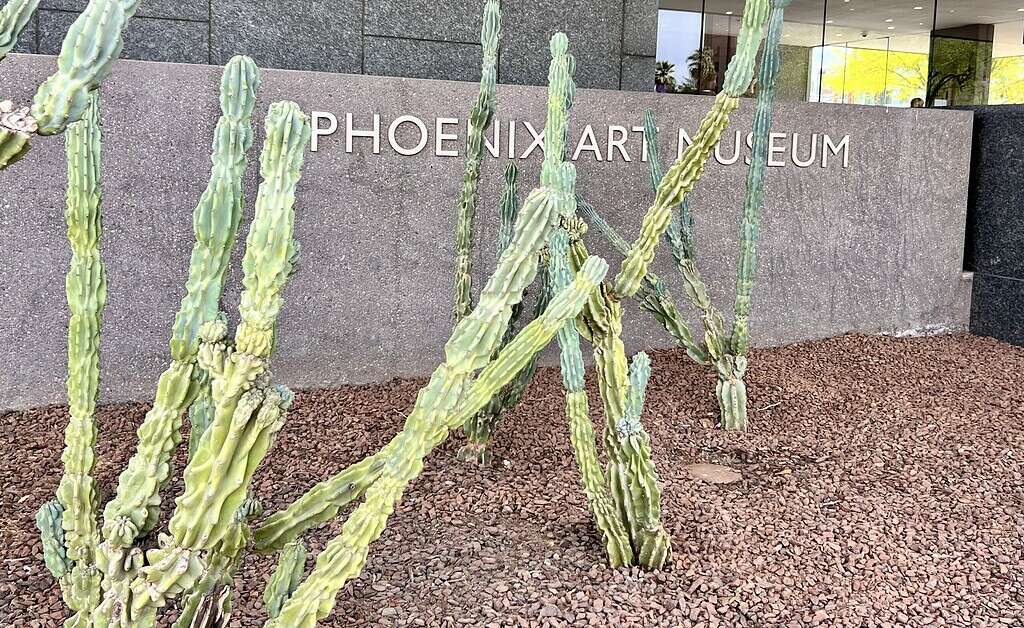 Are you looking to experience the culture of Phoenix at night and learn something new? Then the Phoenix Art Museum is the perfect place for you.
Open late on Wednesdays and the first Friday of the month, the museum offers an array of exhibitions and permanent collections from all over the world.
From modern and contemporary pieces in the Latin American collections to the 18th Century Art galleries, there's plenty to explore.
Good To Know: The museum offers Pay-What-You-Wish Wednesday 's from 3 – 9 pm, making a visit to the Phoenix Art Museum a great thing to do at night
Phoenix Theater & Performing Arts
13. The Phoenix Symphony
The Phoenix Symphony has grown to become the largest performing arts organization in Arizona.
This incredibly talented orchestra is committed to educating and inspiring audiences through its diverse range of musical performances.
With programs that span from classical and chamber to family and pop genres, the Phoenix Symphony offers something for every music lover.
14. Orpheum Theater
The Orpheum Theatre in Phoenix, Arizona, is a historic landmark with a rich legacy of entertaining visitors.
This Spanish Baroque-style building, constructed in 1929, is a stunning sight to behold, both inside and out.
What sets this theatre apart is its diverse array of events and performances, from live music shows to ballet performances and Broadway musicals.
It is the perfect place to catch a show that suits your interests.
15. Ballet Arizona
Ballet Arizona presents a full season of performances each year, including both classical ballets such as Swan Lake and The Nutcracker, as well as contemporary works.
In addition to their regular season, the company also presents Ballet Under the Stars, a series of free outdoor performances throughout the state of Arizona.
16. Herberger Theater Center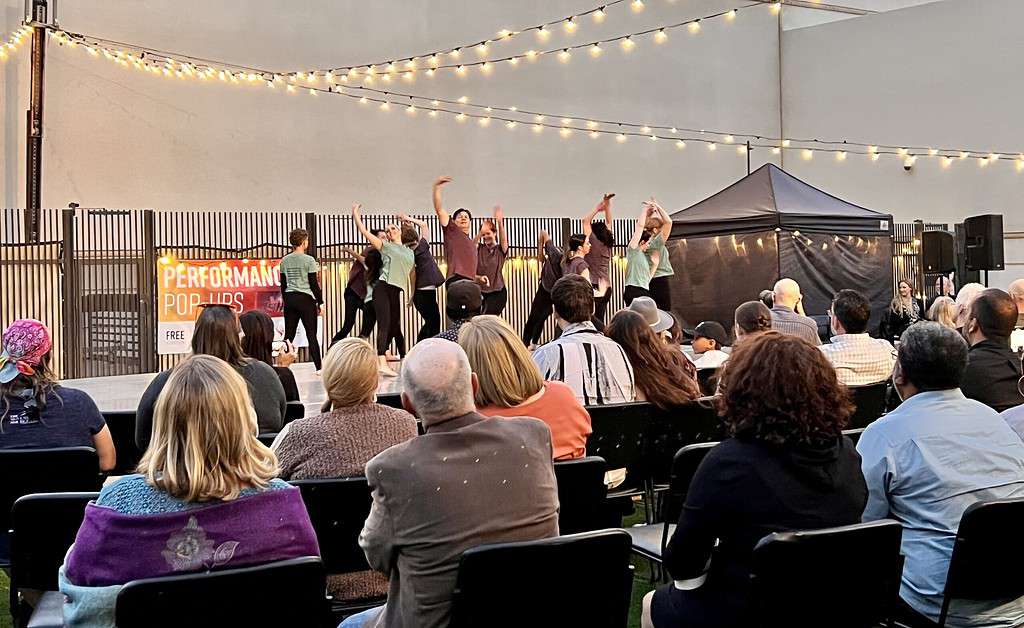 The Herberger Theater Center is a lively and dynamic venue for theater, comedy, and music performances, situated in the heart of Downtown Phoenix at Van Buren and Second Streets.
As one of the city's biggest performing arts venues, it showcases a diverse range of performances, including opera, musicals, and dance.
Be on the lookout for impromptu events around the corner of the theater. When we've visited downtown, we've been treated to some amazing free performances on the grass.
Vibey And Unique Things To Do At Night In Phoenix
17. Visit The Churchill (Food, Drinks And Local Shopping)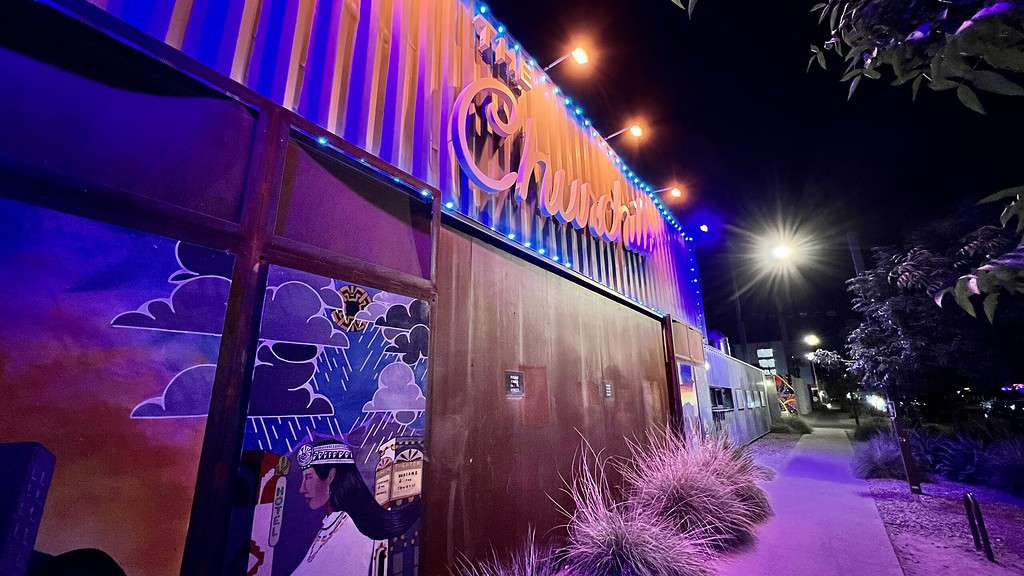 Constructed of repurposed shipping containers, The Churchill offers a unique blend of food, craft beer, and local shopping, making it a must-visit destination for anyone looking for a unique experience.
On weekends, the venue comes alive with a lively late-night scene, attracting groups of people looking to unwind and have a good time.
Looking for a rundown of the local businesses located at Churchill? Check this out!
Insider tip Friday-Saturday*21+ at 9pm
18. Pemberton PHX-Food Trucks, Drinks, Art, And More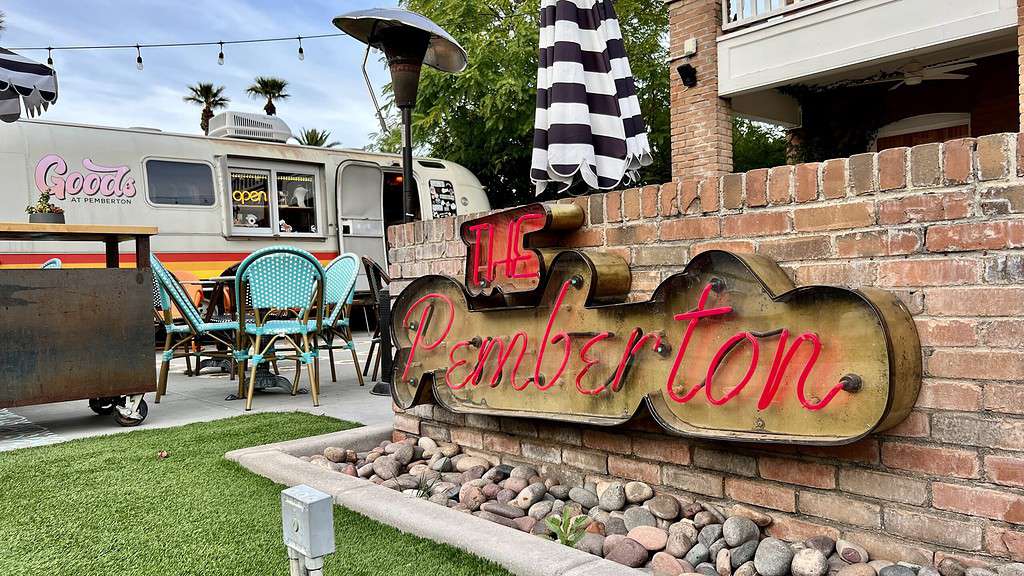 We were absolutely blown away by Pemberton PHX, located in the historic Roosevelt Row Arts District in downtown Phoenix.
This mixed-use development offers a unique blend of dining, shopping, and art.
Visitors can enjoy anything from artisanal coffee and craft cocktails to gourmet street food and farm-to-table fare, all while enjoying the vibrant atmosphere of this lively destination.
The open courtyard at Pemberton PHX serves as a central gathering spot, hosting a variety of events and activities throughout the year, such as outdoor movies, yoga, live music performances, and art exhibitions.
Good To Know: Within the Pemberton PHX at Baja Fish Tacos and More, you can find free Salsa lessons and dancing every Friday and Saturday at 7:00.
19. First Friday Art Walks
For an eventful night out in Phoenix, be sure to checkout Downtown Phoenix's First Fridays event!
This popular event covers a lot of ground, offering free admission and special discounts to some of the city's top museums and attractions on selected First Fridays, including the Phoenix Art Museum, Heard Museum, and Japanese Friendship Garden.
However, the real excitement is centered in two unique neighborhoods:
The Roosevelt Row and the Historic Grand Avenue art districts.
During First Fridays, these neighborhoods come alive and become even more vibrant, with an array of street performers, food vendors, and local artists showcasing their work.
Pro Tip: If you want to make the most of your time on First Fridays be sure to check out this guide
Fun Things To Do In Phoenix
20. Cobra Arcade
In search of a hip hangout in downtown Phoenix? Look no further than Cobra Arcade Bar!
This one-of-a-kind spot brings together classic arcade games, craft beer, and delicious cocktails, providing a nostalgic experience for visitors.
Situated near the convention center and ball park, Cobra Arcade Bar offers a chance to play all your favorite childhood games, including pinball!
Good To Know: The Arcade bar is for 21 and over visitors and they offer a happy hour special Monday to Friday, 4-7 pm.
21. See A Comedy Show At Stand-Up Live Located In (CityScape)
Phoenix is home to several popular comedy clubs, providing visitors with the opportunity to enjoy a night of laughter and entertainment.
One of the most well-known comedy clubs in the city is Stand Up Live, located in the heart of downtown Phoenix (CityScape).
Stand Up Live features a range of talented comedians from both the local and national comedy scene, ensuring that every night offers a unique and hilarious experience.
In addition to its impressive comedy lineup, visitors can enjoy dinner and drinks while taking in the show, making for a fun and entertaining night out.
22. Adult Bowling At Champagne Lanes
Unleash your inner child in style at Phoenix's Châm Pang Lanes! This ingenious fusion of a champagne bar and bowling alley promises the ultimate adult playground.
Revel in an unmatched fun experience as you sip on bubbly and bowl the night away at this one-of-a-kind hotspot.
If you're hungry I highly recommend trying their Bulgogi beef nachos, a unique twist on a classic appetizer.
Bowling has always held a special place in my heart, and Châm Pang Lanes did not disappoint. For just $15 per person per hour, we had a blast.
23. Find Stardust Pinbar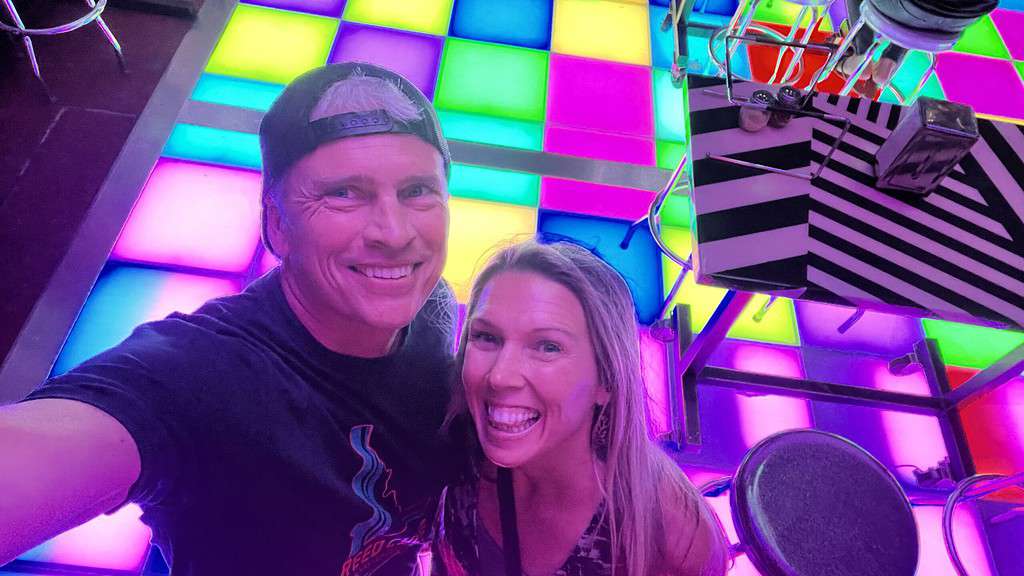 In the heart of downtown Phoenix lies Ziggy's Magic Pizza Shop, a place where mystery and intrigue collide.
Here, you'll find a secret entrance leading to Stardust Pinbar, a game bar inspired by the legendary David Bowie.
To uncover this secret, stroll to the back of the Ziggys and pass through the disguised walk-in freezer door.
You'll be greeted by a vibrant lounge, complete with a resplendent dance floor, Bowie-infused artwork and libations, and a delightful assortment of pinball machines.
Insider Tip: On our next visit, we're planning to head straight to the Stardust Pinball and skip the Ziggy's counter altogether. This will allow us to have a drink AND pizza in the lounge's bar, which features a sparkling, light-up dance floor and of course pinball machines!
24. Pub Crawl by Bike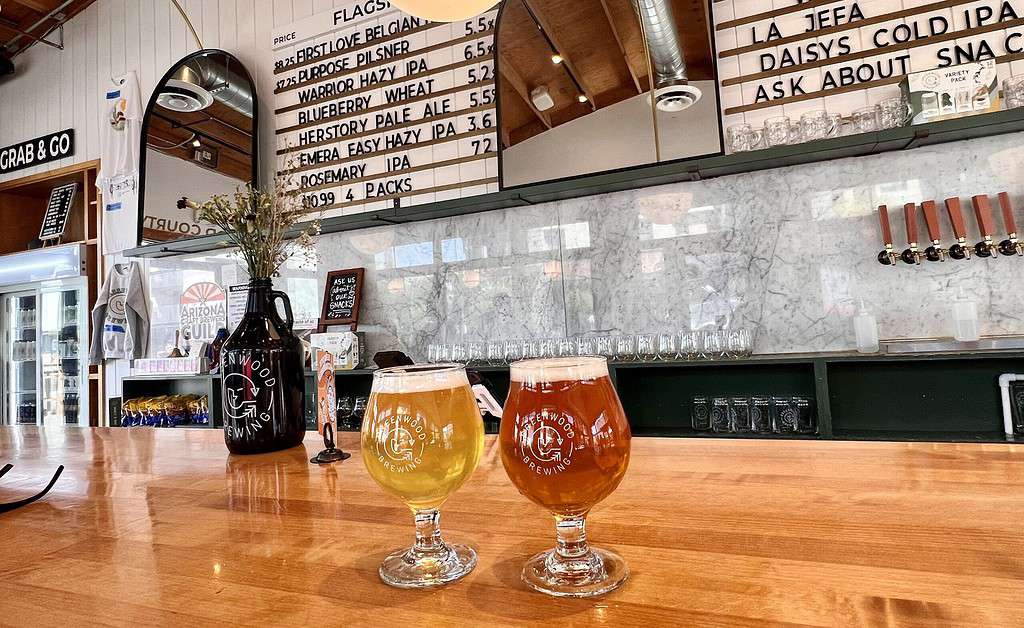 A biking pub crawl is one one of our favorite ways to explore a city.
Its a unique way to experience the city's lively nightlife while staying active and burning off those beer calories.
Starting in the Roosevelt Row Arts District, you can make your way to tasty breweries that showcase local talent and flavors.
Continuing the journey, pedal towards the vibrant Warehouse District or the historic Grand Avenue area, where you'll find a mix of well-established and up-and-coming watering holes.
Each stop along the way offers a chance to sample locally brewed beers, creative cocktails, and unique atmospheres.
Our Favorite Breweries in Downtown Phoenix Area
25. Castles N' Coasters
I"m not a "rides and coasters" kinda gal however Castles N' Coasters is a popular amusement park in Phoenix that offers a range of exciting rides and attractions for visitors of all ages.
The park is open late and offers a unique experience for those looking for a night out in the city.
From what I hear, one of the standout things at Castles N' Coasters is the Desert Storm coaster, a high-speed ride that twists and turns through the desert landscape, and the Patriot, an inverted coaster that provides a thrilling and adrenaline-fueled experience.
Castles N' Coasters is not only about roller coasters. Visitors can enjoy other things such as mini-golf, bumper cars, and an arcade, making it an ideal spot for families and groups.
26. Take A Phoenix Ghost Tour
Experience the eerie history of Phoenix by taking a ghost tour through the downtown area.
You will have the opportunity to visit some of the city's most haunted places, including the gothic Rosson House Museum, the Hotel San Carlos, and the basement of Hanny's department store.
During the tour, visitors will hear about the ghosts that are said to haunt these locations and learn about the history and mysteries behind their haunting.
27. Dave and Busters
At Dave & Buster's in Phoenix, visitors of all ages can enjoy a plethora of activities.
With over 150 arcade games available, it's a great destination for game enthusiasts who can earn tickets and exchange them for prizes.
Besides the arcade, Dave & Buster's offers other options, such as bowling, billiards, and virtual reality games.
When it's time to refuel for another game of pool, visitors can can grab a bite to eat or drink from their full bar.
Go To A Casino
28. Gila River Resorts & Casinos
If you're into casinos Gila River Resorts & Casinos is a premier destination for entertainment and gaming in the Phoenix metropolitan area.
The resort has multiple locations so be sure to find the one closest to you!
The Wild Horse Pass location offers an array of gaming options, from table games to slot machines, along with a luxury hotel and resort amenities.
The resort also features the Ovations LIVE! Showroom, hosting concerts and live events throughout the year.
29. Talking Stick Resort And Casino
Gila Resorts and Casino's not your style? Check out Talking Stick Resort and Casino.
This premier resort and casino offers a range of gaming options, including table games, slots, and poker, as well as several restaurants and bars to choose from.
One of the standout features of Talking Stick Resort & Casino is its luxurious and modern design, which creates a sophisticated and upscale atmosphere for visitors.
The resort features a range of amenities, including a spa, golf course, fine dining, and an entertainment venue, making it an all-in-one destination for a night out in Phoenix.
Outdoor Activities To Do At Night In Phoenix
30. Evening Hike at Papago Park
Exploring the beautiful landscapes of Phoenix under the moonlight can be a magical experience, and a moonlit hike at Papago Park offers just that.
As the sun sets, the desert landscape transforms into a site to see, you can appreciate the sounds and scents of the nighttime flora and fauna.
Hiking under the moonlight can be a unique and memorable experience, allowing you to see the desert landscape in a different light.
As you hike along the trails, you'll see the city lights twinkle in the distance, adding an urban touch to your outdoor adventure.
Insider Tip: Be sure to check out Hunt's Tomb in Papago Park it's a historical landmark built in 1930 for Governor George W.P. Hunt, the tomb showcases unique Arizona architecture and natural scenery.
Here's a map of the trails in Papago Park.
31. Sonoran Desert Sunset Hot Air Balloon Ride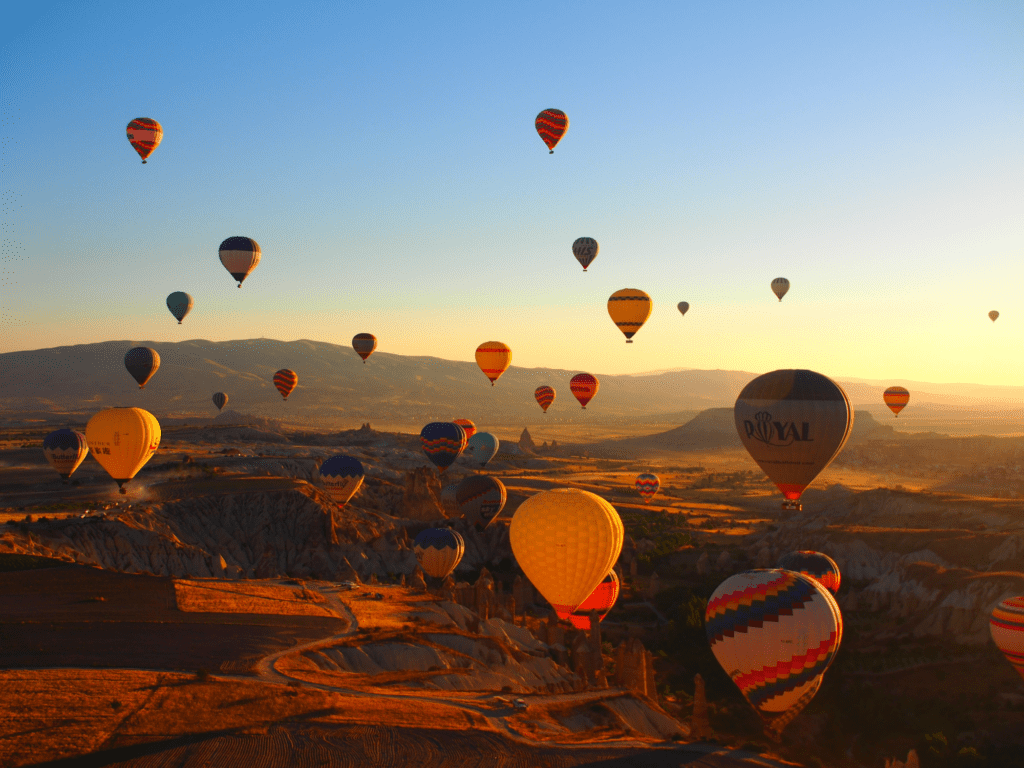 Hot air ballooning is an adventure that everyone should try at least once in their lifetime.
As the sun sets, the mountain ranges surrounding the Phoenix Valley are drenched in a blend of pink and purple hues, and the desert landscape comes alive, creating an unforgettable sight.
The scenery is just one of the many reasons why the Phoenix Valley is a popular hotspot for hot air balloon rides.
A sunset hot air balloon ride is a unique experience that you won't want to miss!
32. Top Golf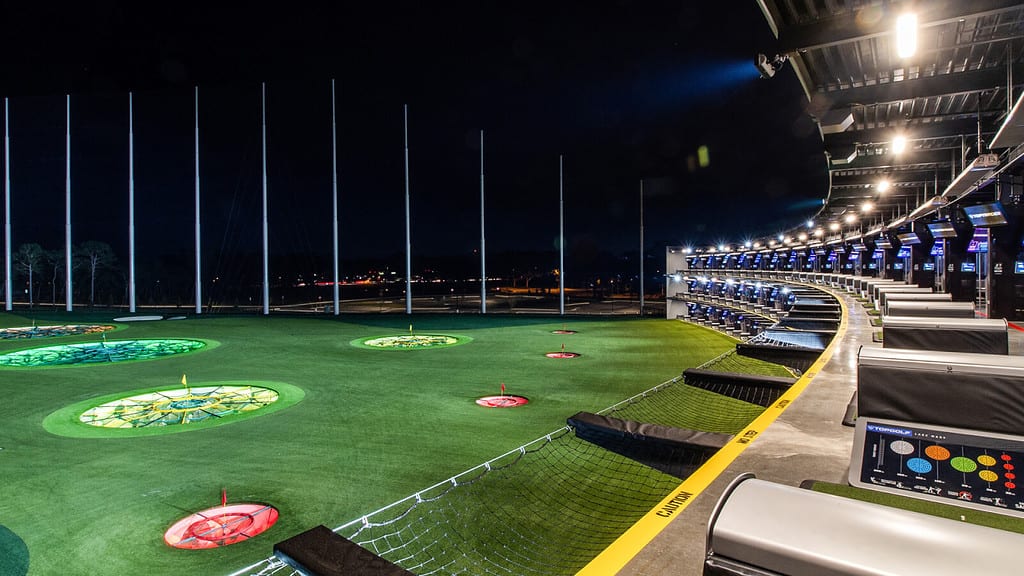 Topgolf is an entertainment venue that offers a modern twist on the traditional driving range, combining golf with a social atmosphere and cutting-edge technology to create a one-of-a-kind experience.
Topgolf offers a variety of games that are perfect for both seasoned golfers and those new to the sport. Players hit microchipped balls at targets that light up, tracking their accuracy and distance.
And if you're feeling hungry, Topgolf has a menu of food and cocktails to keep you fueled up for the game.
Good To Know: If you're debating between the burger or nachos go with the the burger. Sorry Top Golf we were under impressed by the nachos 😢
Insider Tip: Did you know that Top Golf offers half price Tuesdays? It sure does! Be sure to reserve a spot because it fills up FAST!
33. Take A Sunset Hike In The Sonoran Preserve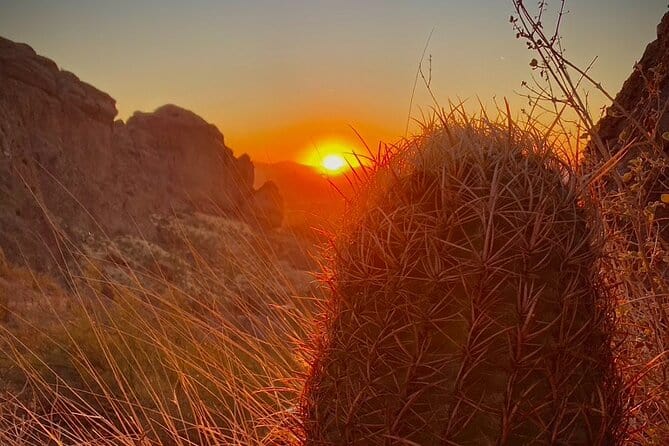 Experience a breath-taking Arizona sunset in the Sonoran Desert.
As the sun sets over the desert landscape, the preserve takes on a unique and tranquil atmosphere, providing a peaceful escape.
The hiking trails in the Sonoran Preserve are open until sunset, providing hikers with the opportunity to take in the stunning desert sunset views.
The cooler evening temperatures also make for a more comfortable hiking experience, especially during the warmer months.
34. Desert Stargazing
Phoenix is known for its stunning natural beauty and warm desert climate, making it the perfect destination for an outdoor stargazing experience.
One of the most popular locations for stargazing is the Sonoran Desert, which surrounds the city of Phoenix.
With its vast expanse of clear sky and minimal light pollution, the Sonoran Desert provides the perfect backdrop for observing the stars.
If you're short on time and looking to get the most out of the starlit skies I recommend finding a tour to take you to the perfect spot.
35. Dobbins Lookout
Dobbins Lookout is a popular destination located in South Mountain Park, offering views of the city of Phoenix at night.
This scenic lookout is perched atop Dobbins Point, providing a panoramic view of the city skyline and the glittering lights that illuminate the valley.
For the average hiker, getting to Dobbins Lookout will take a little over 2 hours to do the hike in its entirety.
It is an out & back trail that starts off very flat and as you get closer to Dobbins lookout, the elevation climbs.
If you're not into hiking to Dobbins Lookout you can drive too! Regardless of how you get there, the view from the top is well worth the journey.
36. Sonoran Desert ATV Or Jeep Night Tour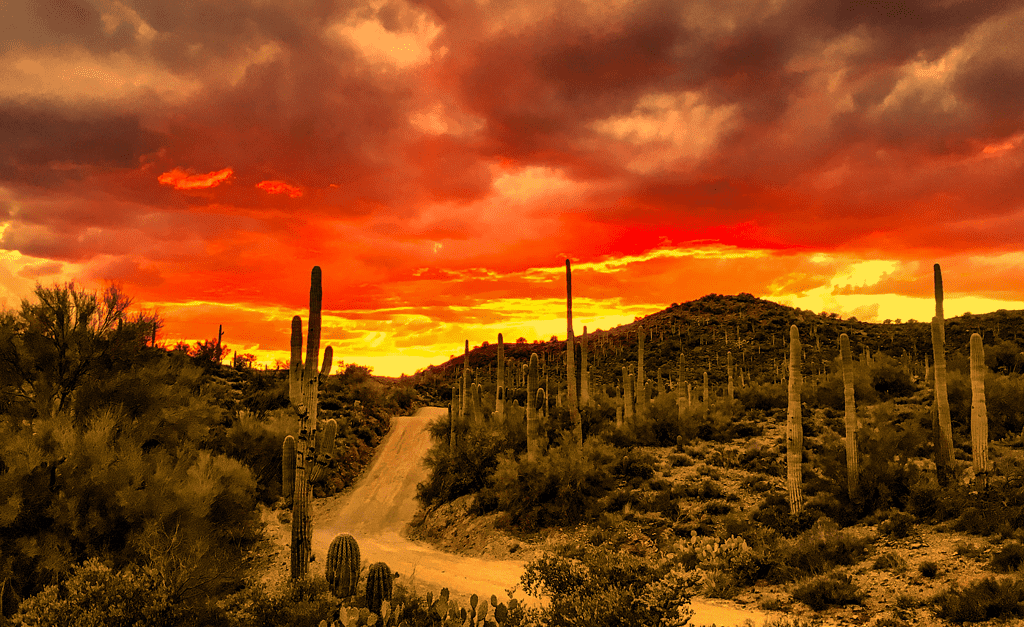 For an exhilarating adventure that provides a unique viewpoint of the Sonoran Desert, consider taking an ATV tour or a jeep ride through the desert after dark.
Phoenix boasts a stunning Sonoran Desert, which takes on a new life at night with a range of exciting activities to enjoy.
During the tour, you will have the opportunity to traverse scenic paths, discover rock gardens, navigate through desert washes, and ascend steep valleys that are typically inaccessible to most modes of transportation.
37. Go Bar Hopping Or Clubbing
If you're looking for a night of excitement and fun, look no further than in downtown Phoenix.
There are tons of places to let loose and enjoy a great party.
With a diverse range of bars, clubs, and restaurants, you'll find something to suit every taste and budget.
Here are Our Favorite Bars And Places To Get A Drink (One Of These is NOT in DTPX)
Enjoy Some Live Music in Phoenix
38. Crescent Ballroom
For an exciting live music experience and a fun evening of drinks and food in a former auto shop, make your way to the Crescent Ballroom in downtown Phoenix.
As we explored the city, we couldn't help but notice the vibrant atmosphere and the lively crowd enjoying food and drinks at the Crescent's outdoor seating area.
Intrigued by the scene, we decided to see it for ourselves. Stepping inside, we were immediately impressed by the lounge area where you can enjoy fantastic drinks and dishes from Cocina 10 Kitchen.
The Crescent offers an exceptional lineup of shows, so be sure to check their calendar for all the details.
39. The Nash Jazz & Blues Club
The Nash, an intimate live music venue in Phoenix, is dedicated solely to jazz performances and named after local jazz drummer Lewis Nash.
Known for its warm ambiance and nightly jazz performances, The Nash is widely regarded as one of the top jazz clubs in the city.
40. The Van Buren
Van Buren in Downtown Phoenix is a must-see destination for anyone visiting the city.
Formerly a vintage auto dealership, this revamped concert hall is now a hotspot for a fun and exciting night out.
Hosting a diverse range of new and established acts, Van Buren has welcomed some of the biggest names in music
41. Musical Instrument Museum
The Musical Instrument Museum (MIM) is an amazing destination for anyone interested in exploring the world's music and cultures.
For an unforgettable experience, be sure to catch a live performance at the MIM Music Theater.
The theater offers an intimate 300-seat setting for year-round performances by renowned and emerging artists from around the world.
Wrapping Up The Best Things To Do at Night In Phoenix
Phoenix boasts a diverse and vibrant nightlife scene that caters to a wide array of interests and preferences.
Whether you're looking to enjoy live music, explore art galleries, dance the night away in trendy clubs, or unwind at a laid-back bar, there's something for everyone in this dynamic city.
From the bustling downtown area and the artsy Roosevelt Row to outdoor activities Phoenix offers countless nighttime experiences to make lasting memories.
So, get ready to embrace the city's charm and energy as you delve into its thriving nocturnal landscape.
FAQs
Are there any venues in Phoenix that offer live music at night?
Yes, Phoenix has several venues that offer live music at night. Here are a few popular ones: Crescent Ballroom, The Van Buren, and The Nash.
What kind of nightlife is available in Phoenix?
Phoenix offers a diverse and vibrant nightlife scene catering to various tastes and preferences.
Are there any special hiking trails in Phoenix at night?
While most hiking trails in Phoenix close at sunset, there are a few options for nighttime hiking, either on specific trails or during organized events.
Moonlit hikes at South Mountain Park and McDowell Mountain Regional Park.
Is Scottsdale or Phoenix better for nightlife?
Both Scottsdale and Phoenix offer great nightlife options, and the choice between the two depends on your preferences and the type of experience you're seeking.