Austin, Texas, isn't exactly known for being cheap, but that doesn't mean you have to break your bank. Whether you live in Austin or are vacationing on a budget, the city offers plenty of fun and exciting activities and locations that won't cost you much.
So, if you are looking for things to do in Austin, Texas for free, there is something for everyone, the whole family can have fun without having to spend too much money.
Lets Dig in and start learning about free or very affordable things to do during your next Austin Texas trip.
Where is Austin Texas?
Austin, Texas is a city in the United States of America. It's located mostly in Travis County and has an estimated population of 830,303. The climate is moderate and warm year round. The city is known for its live music, hip hop culture and places like the Texas State Capitol and the University of Texas at Austin.
Are You Wondering Is there anything fun to do in Austin?
Austin is a great city with plenty of things to do for free. If you're looking for something fun, Austin has it all: live music, museums, festivals and outdoor activities. The only thing that's getting expensive in Austin is housing. But even then there are still lots of ways to save money on your stay in town!
1. Play Disc Golf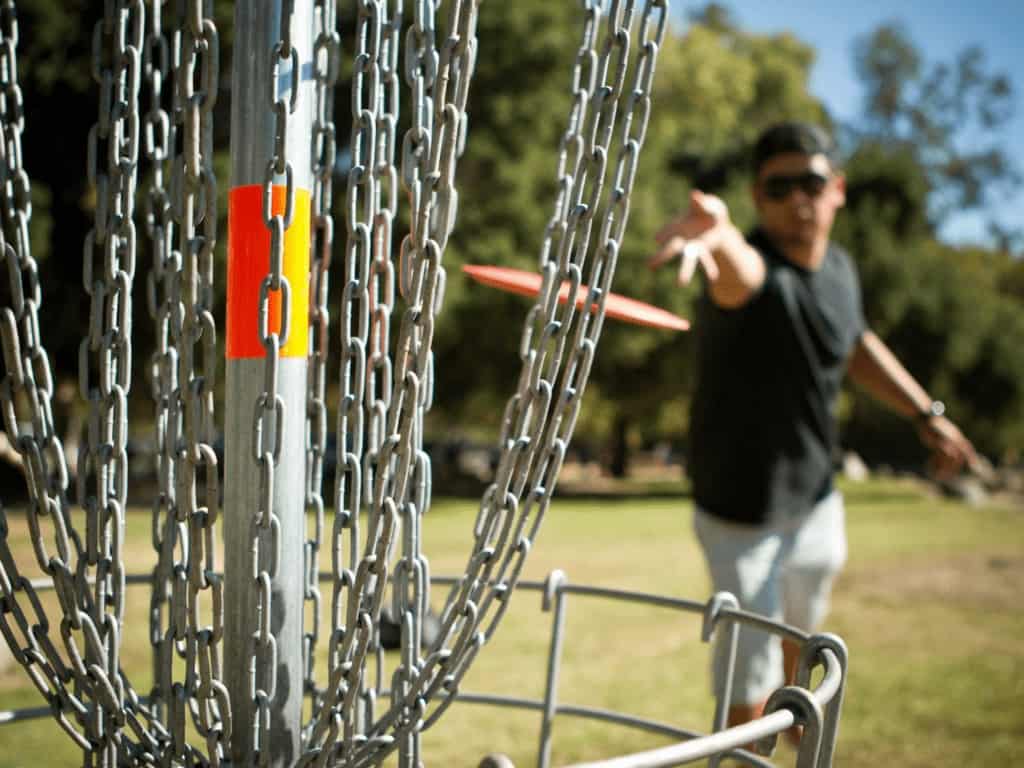 Austin is home to 18 disc golf courses where both professionals and beginners can play on fields ranging from three to eighteen holes.
Disc golf is a hybrid of golf and frisbee where players throw a disc inside a chained basket. Anyone can play the game as long as they can toss a frisbee.
You will find that most disc golf courses are free to play, although you may need to pay for parking. If you want to buy your own frisbee, they only cost about $14 apiece.
2. See the Austin City Limits Live Tour
If you're a music lover, you can take a tour of the home of the Austin City Limits Television show on Willie Nelson Blvd.
You can visit any weekday starting at 11 a.m., but just make sure to buy your tickets in advance. Tickets start at just $6 for a 90-minute tour, and children under five are free with a paying adult.
3. Visit the Tejano Walking Trail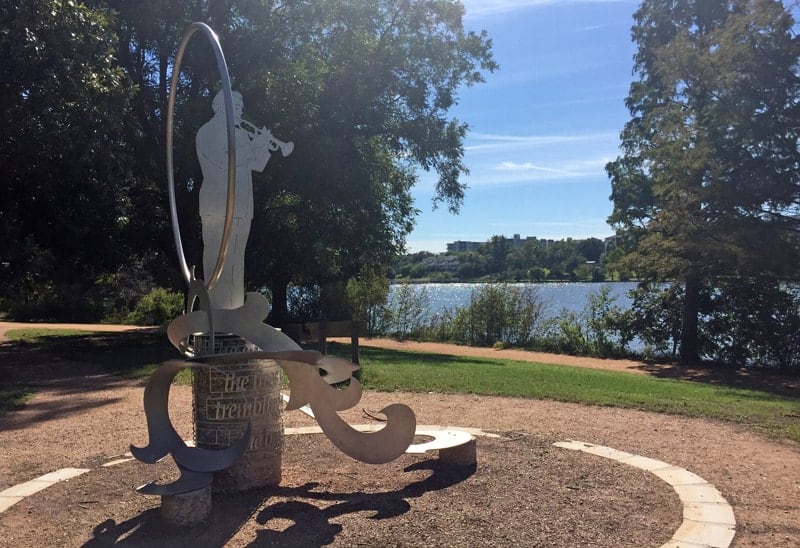 The Tejano Walking Trail in Austin's East Cesar Chavez and Holly neighborhoods allows visitors to explore 4.9 miles of Hispanic history. You can take the two and a half hour walking tour for free on the third Saturday of every month.
On the trail, you will visit historically important areas of Austin, such as the El Jardin Alegre (the Happy Garden) and Cristo Rey Catholic Church, where Cesar Chavez attended mass. The trail also includes the National Fish Hatchery and the Willow-Spence National Historic Register District.
4. Swim in the Deep Eddy Pool- One of the Best Free Things to do in Austin Texas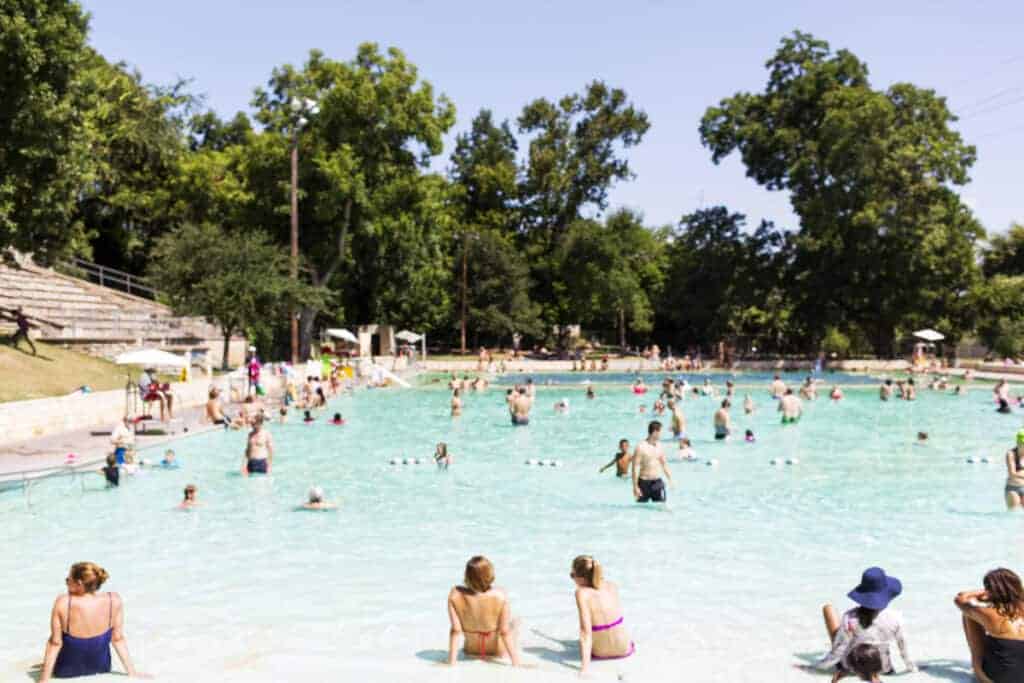 The Deep Eddy Pool has the distinction of being the oldest swimming pool in Texas, created by A.J. Eilers Sr. in 1915.
The spacious community pool contains water from the cold springs that rise from the river banks near the pool so that the aquatic center offers guests a unique and relaxing dip.
Deep Eddy Pool is open every day year-round, except for the first Tuesday of each month. People of all ages can access the pool for free.
5. Enjoy St. Edwards Park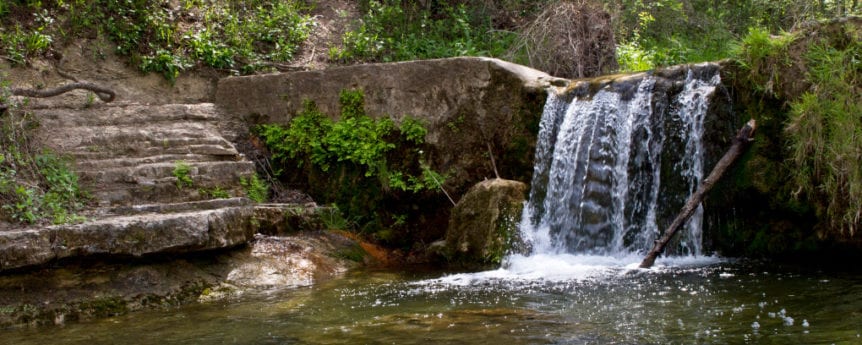 St. Edwards Park is a hidden recreation area tucked away in the hills of North Austin. Visitors can run or hike the trails, experience nature without leaving the city, or play with their dogs all inside the 80-acre semi-urban park.
St. Edwards also has a swimming hole and rope swing so that kids of all ages can take a break from the Texas sun while enjoying Austin's Great Hills.
The park is one of the best things to do in Austin, Texas for free because of all of the freedom, fun, and beauty that visitors will find in the area. Also, you can stay all day since the park is open from 5 a.m. to 10 p.m.
6. Tour the Texas Governor's Mansion
The Texas Governor's Mansion has been the official home of the Texas governor and their family since 1856. As the fourth oldest continuously occupied governor's residence in the United States, the Texas mansion is full of historical pieces from almost two centuries of Texas history.
You can take a free guided tour of the mansion every Wednesday, Thursday, and Friday between 2 p.m. and 4 p.m.
7. Explore the Bullock Texas State History Museum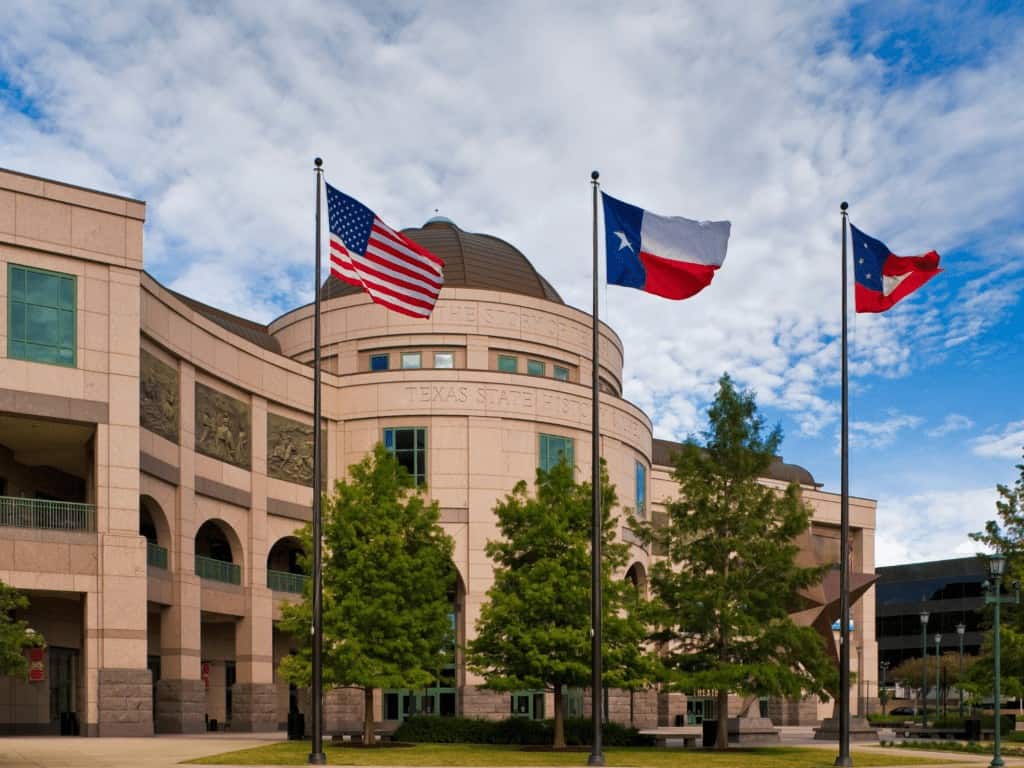 The Bullock Museum is home to changing exhibits that explore the history of Texas. The museum also has an IMAX movie theater and a cafe where you can eat delicious Texas foods.
The museum is open Wednesday through Saturday from 10 a.m. to 5 p.m. Adult tickets to the museum are $13 apiece, while youth (4-17) are $9, and children under four are free.
8. Walk Through the Lady Bird Johnson Wildflower Center
Located on La Crosse Avenue, The Lady Bird Johnson Wildflower Center is also the Botanic Garden of Texas, where visitors can view the native plants of the state.
There's also an area with forts for children to play on called Fortlandia that is included in the price of admission.
The center is open daily from 9 a.m. to 5 p.m., and regular adult admission is $12. Youth (5-17) tickets are $6, while children under five and UT Austin faculty, staff, and students can enter for free. Seniors and military members will pay $10 with an ID.
9. Go to the Austin Aquarium
The Austin Aquarium has all types of marine life, as well as birds, reptiles, and mammals, like lemurs and sloths. The whole family can see thousands of species and get hands-on with certain animals in interactive exhibits.
The aquarium is open Sunday through Thursday from 10 a.m. to 7 p.m. and Friday through Saturday from 10 a.m. to 8 p.m.
Regular adults will pay $19.95, while tickets for children (3-11) are $14.95. Seniors, military, and college students will need to pay $17.95 for admission. Also, foster children (with state ID), children under three, and educators (with ID) are free.
10. Take in McKinney Falls State Park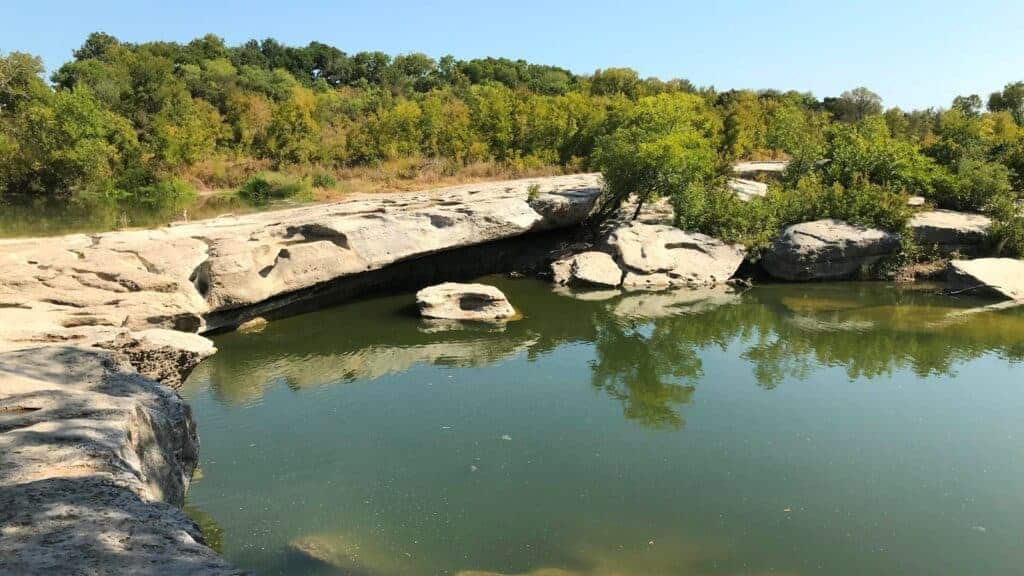 Within Austin's city limits lies McKinney Falls State Park, where visitors can enjoy various activities, such as hiking the trails through the Hill Country or fishing and swimming in Onion or Williamson creeks.
Travelers can also stay the night at one of the park's 81 campsites, which include water and electricity. Or, they can choose a more luxurious cabin.
The State Park is open daily from 8 a.m. to 10 p.m., and admission is $6 a day. Also, children 12 and under are free.
11. Learn at the LBJ Presidential Library
The LBJ Presidential Library is an interesting choice when looking for free things to do in Austin, Texas. As both a library and a museum, the building honors President Lyndon B. Johnson. There are plenty of exhibitions related to the former president, like the recreation of the Oval Office, LBJ's presidential limo, and the First Lady's Gallery.
The LBJ Presidential Library is open every day from 9 a.m. to 5 p.m., with the last visitors allowed in by 4 p.m.
For the average adult visitor, tickets cost $13, while youth (13-18) will pay $4, and children 12 and under are free. Military members and up to five of their family members are also free, as are UT Austin staff, faculty, and students. Interestingly, if you can prove that your first, middle, or last name is Lyndon, you also can get in without paying.
12. Zilker Park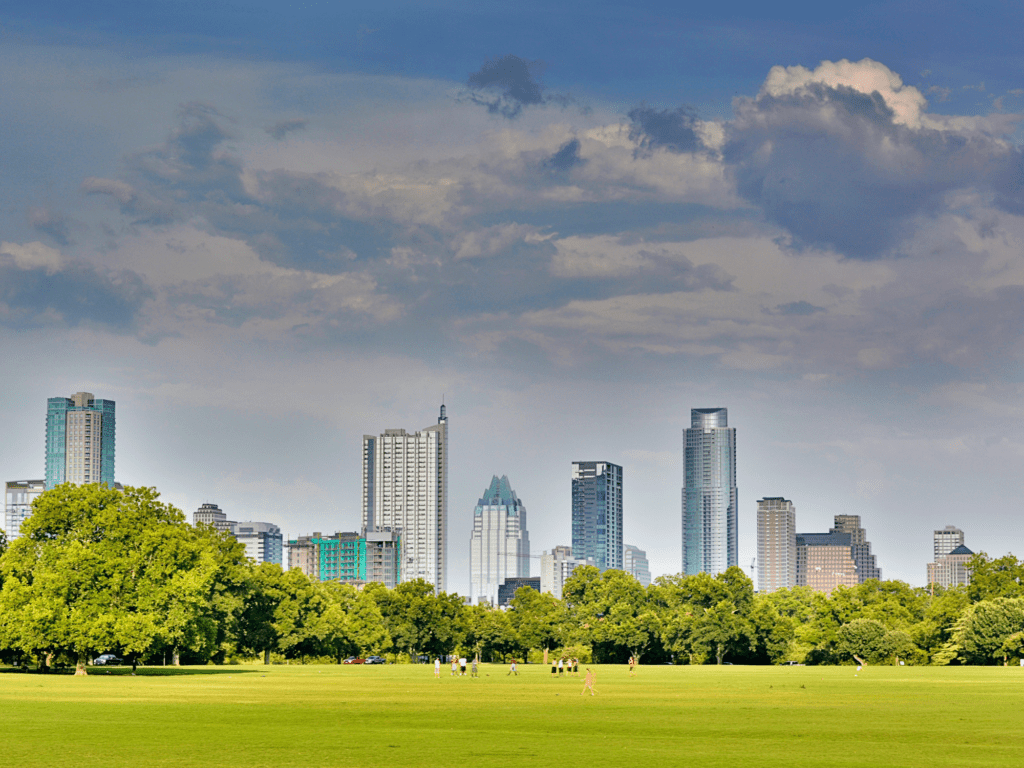 Zilker Park is a 350-acre oasis in the bustling capital city. It's one of Austin's most beloved spots, so it would be a shame if you didn't get to visit it at least once. The park is full of activities with trails and sports fields that are open to everyone–you can walk or run the paths, play an impromptu game of basketball, kick around some soccer balls, take your dog on a hike or throw frisbees for a fun afternoon.
Zilker Park is the perfect place for people who want to spend a day in nature and take part in free activities. There are free Shakespeare performances, music concerts and the entrance to the botanical gardens only costs a few dollars. An added bonus to Zilker park is it's home to Austin City Limits, the largest music festival in Texas.
13. Lady Bird Lake Austin Texas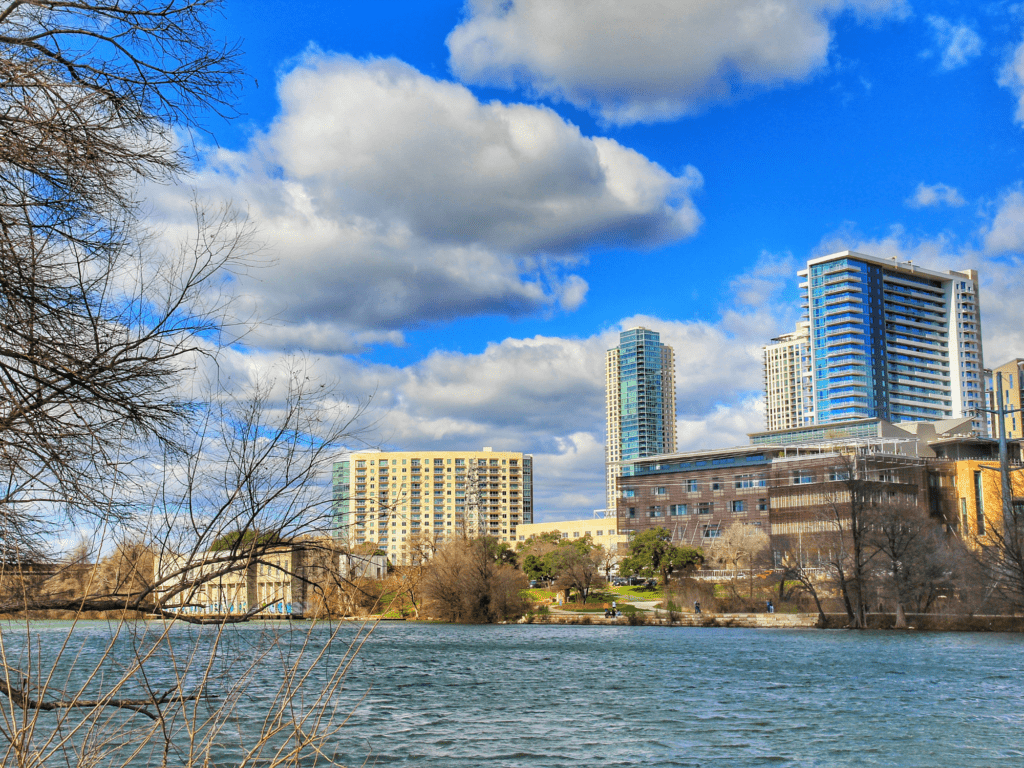 Lady Bird Lake offers plenty of opportunities for nature lovers to enjoy the outdoors while taking some time to relax and escape the hustle and bustle of city life. Lady Bird Lake has 10 miles of hiking and biking trails and is a popular place for people to get some exercise.
Even if you're not interested in hitting any of the trails, there are still plenty of other things to do around Lady Bird Lake like sitting by the dock with your friends or enjoying an afternoon picnic.
14. Mount Bonnell Austin Texas
Mount Bonnell located in Convert Park is a free activity in Austin, Texas. Mount Bonnell offers a 360 degree view of Austin, the Colorado River and and is one of the most popular things to do in Austin. If you want an easy day outdoors, go on a bike ride around downtown or visit Zilker Park for some live music while enjoying the natural beauty that surrounds this area.
Mount Bonnell is the highest point in Austin, Texas. It is an easy hike and very popular for its views of downtown. The viewing deck at the top can be reached by a short walk and it's a great place to catch a sunset to see views of Austin and the surrounding landscape.
15. Congress Bridge Austin Texas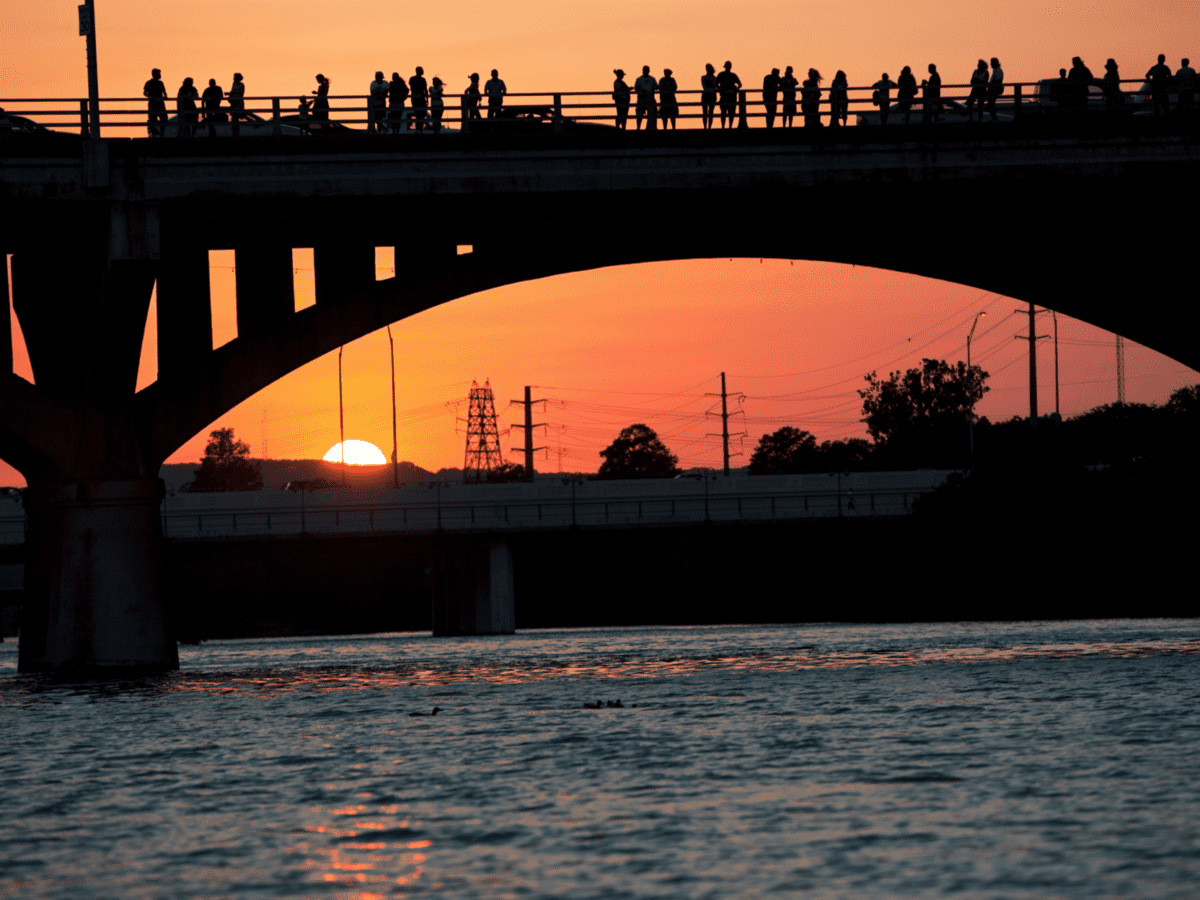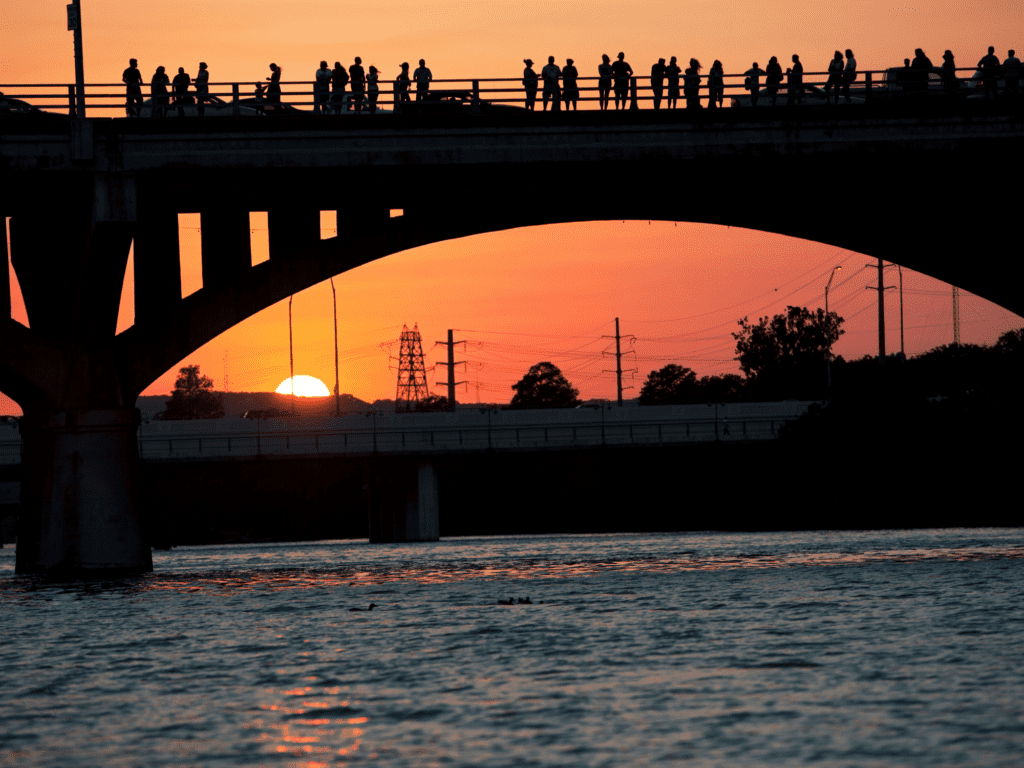 Austin, Texas is home to the Congress Bridge which offers a spectacular view of up to 1.5 million bats exiting their roost in search of food each evening. The bridge is great for bird watching and can be seen from miles away as it spans across Lady Bird Lake and has been restored recently with new artwork that reflects Austin's history through its design.
The Congress Bridge has also become known as one of the best places in Austin to watch the sunsets because of the spectacular views of downtown.
16. Food Trucks in Austin Texas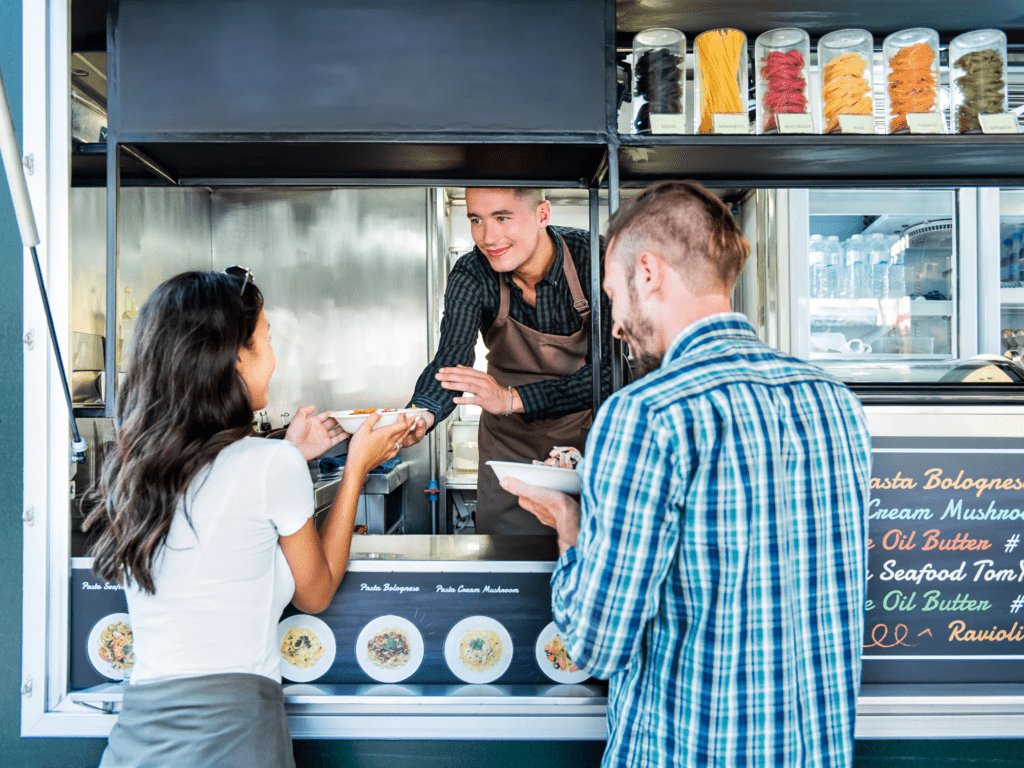 Food trucks have been a huge part of the Austin culture for many years now. They've become so popular that they're not only found in downtown and by the University, but also on every corner. These food trucks offer up everything from burgers to tacos to ice cream sandwiches – you name it!
The most important thing about these food vendors is their affordability: You can find meals for under $12, with many menu options available for less than $10!
17. Schedule A City Tour With Tipster
Most every city in the US has some sort of free walking tour; you just have to do your homework to find it. My suggestion is to google search "free walking tour (in the city you're visiting)"
If I were you, I'd take a Tipster tour of Austin to fill me in on the music vibe around the area. Austin is home to more live music venues than any other city in the United States. Austin has shows for everyone, from jazz to country, hip hop to blues, and everything in between! Learn about Austin's music scene and history.
Learn about the Tipster Tours here
18. Central Market in Austin Texas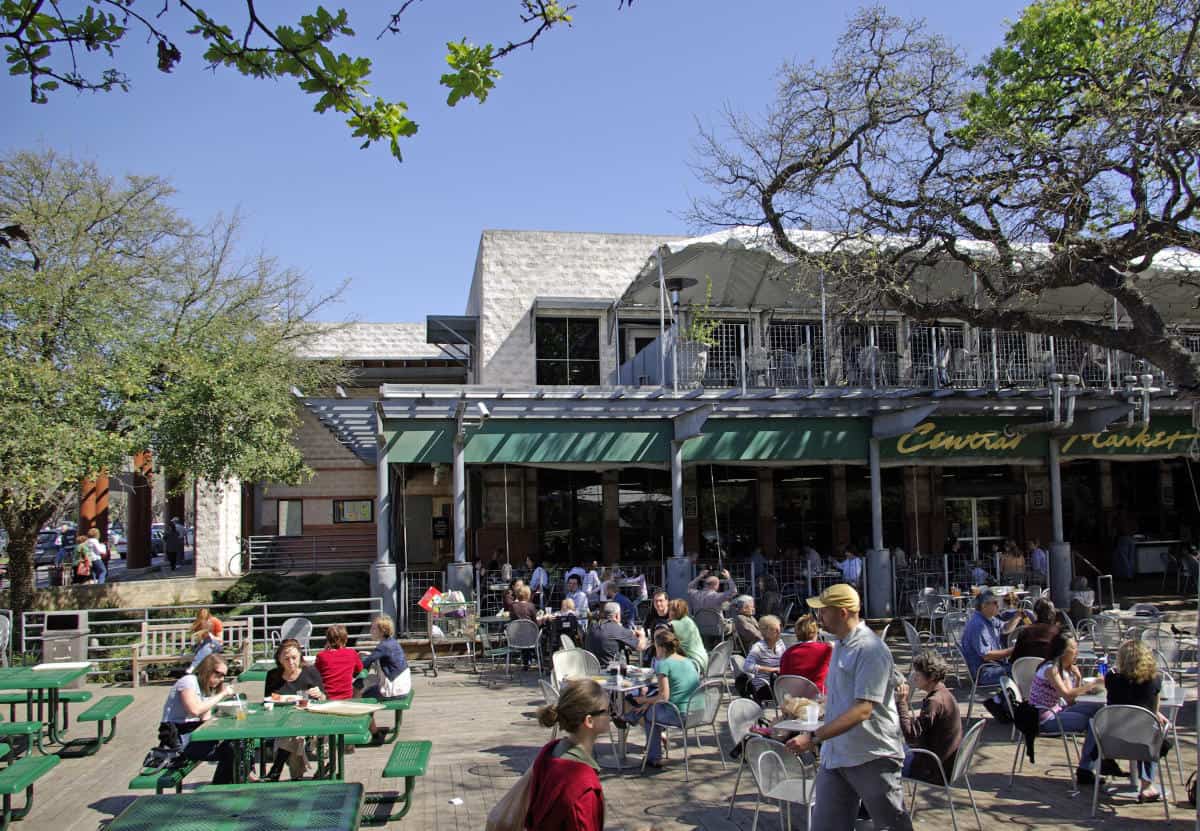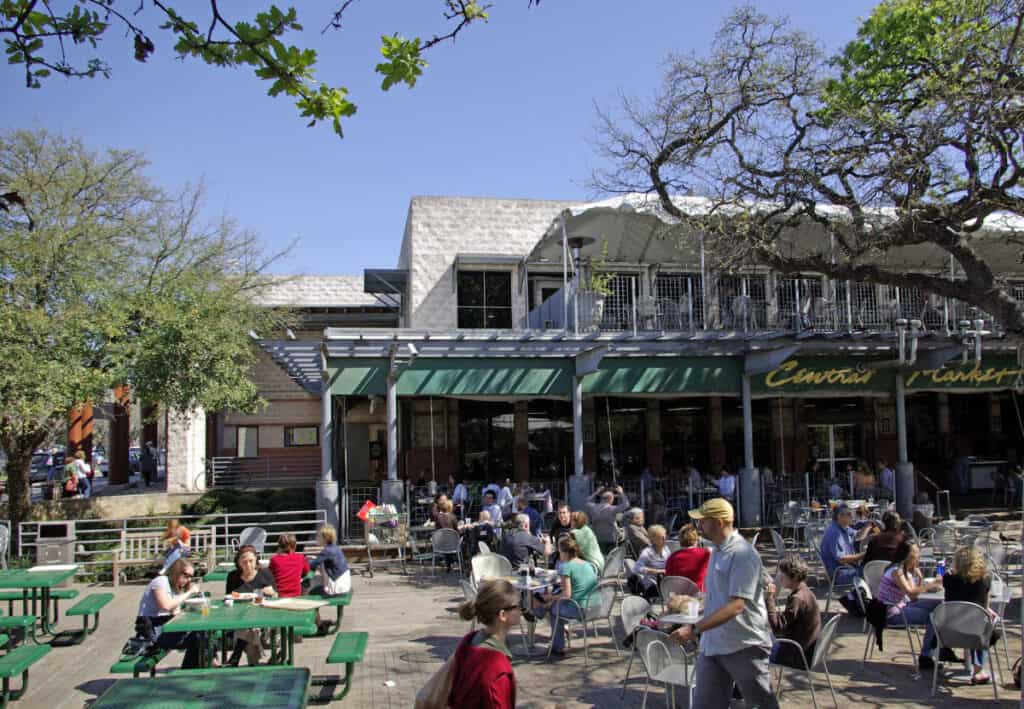 Central Market isn't your everyday chain store; it's a low key casual place to do more than get your groceries. These markets are a great place to do your shopping, grab a bite to eat, and finish the day with some fantastic live music. The great thing about Central Market is the food is fabulous, the outdoor area offers plenty of space for dining, and dancing and you're sure to find a market close to you.
19. Mayfield Park
Mayfield Park has a unique setting, and it is the oldest park in Austin. It's a public green space that is located across from downtown and provides views of Lady Bird Lake. The surrounding area includes walking trails, picnic areas, playgrounds, baseball fields, tennis courts and more.
You'll also find a free to visit historic cottage and beautiful garden in The Mayfield Park. The park offers peace, relaxation and tranquility with its natural beauty. It also includes an amphitheater where people can enjoy live music during the summer months, while other parts of the park offer rolling hills for picnics or running through on a walkway.
20. Take A Free Walking Tour of Texas
Austin is full of historic walking tours. There are many to choose from and they offer a variety of different types, including self-guided walking tours and guided tours with staff members. The Tejano Walking Trail is a popular self guided tour that provides an interesting perspective on Hispanic culture. You can also visit the Austin Visitor's website for more information about other free walking tours.
21. Bull Creek District Park Austin Texas
Bull Creek District Park in Austin, Texas is a popular destination with plenty of outdoor activities to keep you entertained. From soccer fields, tennis courts and swimming holes to playgrounds and nature trails, the park has something for everyone.
The park hosts many events throughout the year including festivals and concerts. The park also has walking trails that are open to dogs and you can't miss dipping your toes into one of the four swimming holes along the trail.
Pro Tip: The most popular place to swim at Bull Creek is the Upper Falls area.
22. Elizabeth Ney Museum Austin Texas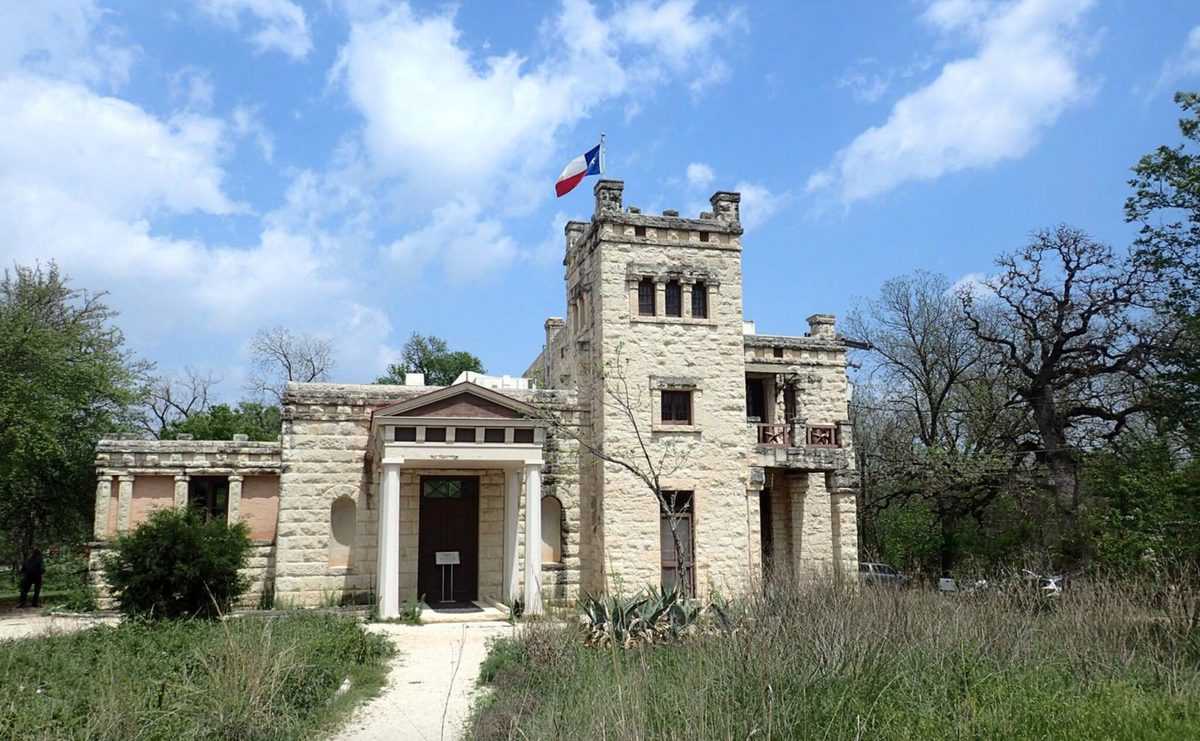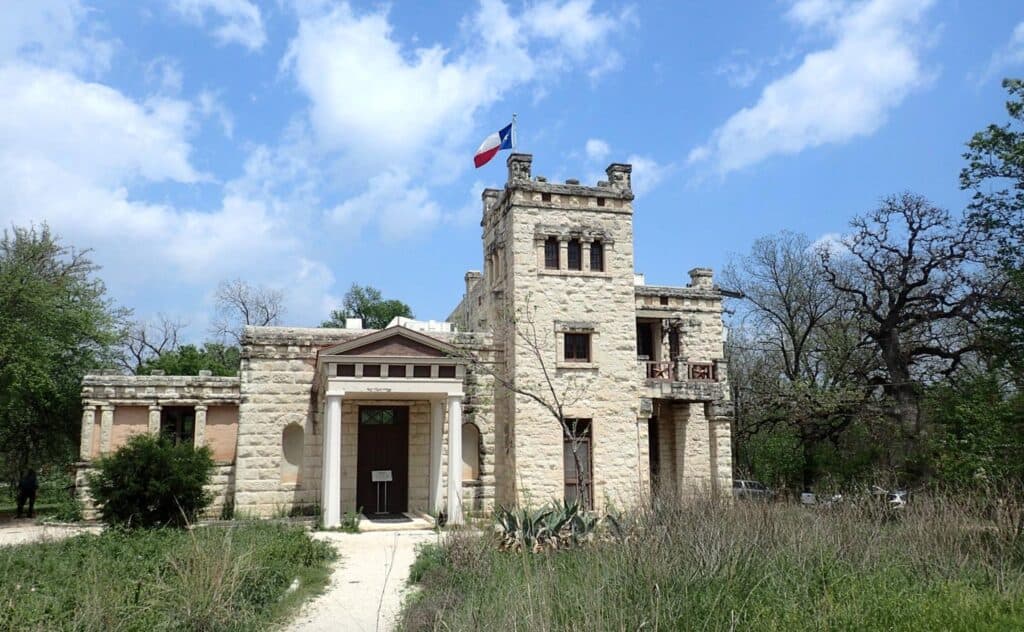 Situated in Austin's National Register Historic Neighborhood of Hyde Park, you'll find the Elizabeth Ney Museum that focuses on the life and art of its namesake. It's free to enter and has plenty of exhibits as well as rotating exhibitions. It's not as well-known as other museums in Austin but it's still worth visiting for its unique displays on women artists like Sara de Vos.
The museum is located in one of the most hip neighborhoods which makes sense since this was where she lived her last years before dying at age 95.
Get Out and Explore Things To Do in Austin Texas For Free
I hope these ideas for things to do in Austin Texas for free and cheap will help you to get out to explore this incredible area. We absolutely loved our time in Austin and we think you will too!
If you're looking for other fun things to do through the US don't miss our favorite road trips. If you're thinking about traveling out of the state or country here are some of our top travel tips to get you going.
FAQ About Austin Texas
What should you not miss in Austin?
If you are an aspiring musician, the city is home to many of the best music festivals in America. The Austin City Limits Music Festival, which takes place during October every year, is one of the most popular festivals in the country. Also, don't forget to see some live music at Antone's Nightclub or The Saxon Pub.
What do I need to know before going to Austin?
You should make sure that you have a car, as the city is spread out and public transportation options are limited. You should also be prepared for extreme weather in Austin because it has both hot and cold seasons.
Before you go, there are some things to consider. Austin is considered the live music capital of the world and has a lot of festivals that take place throughout the year. Another thing to know about Austin is its diversity. The city's population ranges from different cultures, religions and races which means it can be difficult for one person to explore all that this city offers during their visit without guidance or help from locals who have been living in town for awhile
How many days do you need to explore Austin Texas?
WIth some much to see around Austin I recommend at least three days to explore.
Here are some top things to see and do around Austin
1) Lady Bird Lake – This is a great place to take in the skyline of Austin.
2) Zilker Park – One of my favorite places in Austin is this park because you can run around, have a picnic, or just chill out.
3) Barton Springs Pool – I'm an avid swimmer and the water at this pool is really refreshing!
4) The State Capitol Building – This is a great place to go if you want to see where all the laws are made and find out more about Texas history.
5) The University of Texas – I love going here because there's always something going on and it has a really cool museum.
6) Barton Creek Greenbelt – If you want to get outside but don't want to go too far from the city, this is the place for you.
7) Longhorn Cavern – I've never been here but my friends say it's really cool and they always want to go on field trips there!
What is Austin known for?
Austin, Texas is known for its live music scene, the University of Texas at Austin, and the annual South by Southwest (SXSW) Festival.
How can I spend 3 days in Austin?
If you are looking for a weekend in Austin, I have some great suggestions! There are many fun things to do and places to visit. Start by checking out the live music scene. One of my favorite places to go is the Continental Club.
Check out some local food spots such as El Naranjo, Tacodeli, and The Waffle Bus. If you are looking for a more cultural experience, check out the Austin Museum of Art. You can also explore some of the city's neighborhoods such as downtown, South Congress, East Austin or Pecan Street.
What is the best part of Austin?
There are many free and cheap activities to do in Austin, Texas. Some of these attractions include things like the natural areas, some performances, and the food trucks. The best part about going to Austin is that it's easy to access all of these activities without paying a lot of money.