With endless outdoor adventures and a lively food and craft beer scene, Boise, Idaho is an amazing destination anytime of the year.
Having lived more than half my life in the state of Idaho, I think I've got a pretty good handle on finding some of the best things to do in Boise. Inside this guide, you'll find all kinds of insider tips and all our favorite things to do.
Boise is becoming more and more popular, and for a good reason! The city has a lot to offer. With its warm summer months, beautiful fall weather, a variety of outdoors activities, and great food, you'll discover that Boise offers something to do all seasons of the year.
About Boise
Boise, like other Idaho towns, began as a mining town and grew quickly as a commercial, trade, and supply center. Irrigation later brought people and settlers to Boise, allowing previously barren earth to become valuable and productive farmland. This opened up a lot of property for settlement and extended Boise's urban area west and south of the Boise Bench.
The city's early development was fueled by its location at the intersection of the Oregon Trail and key routes to the Boise Basin and Owyhee mines, ensuring that it became Idaho's capital in 1864.
Best Time To Visit Boise
We've all got our own preferences when it comes to the seasons, and we like them all for different reasons. Summer is the most popular (and crowded!) season to visit, but the other seasons also have advantages.
Springtime brings comfortable temperatures for hiking, mountain biking and is a popular time for kayakers
Summer is the perfect time for spending the day floating the Boise River, or spending time at Lucky Peak.

Insider Tip: Summer (usually August) can get smoky depending on nearby wildfires.

Fall brings a chill to the air and is a great time to do some road trips and hikes outside of town to see the fall colors.

Insider Tip: Driving Highway 55 to Mccall is the best place to see the fall colors.
Also, if you're visiting in the fall, the largest pumpkin patch is Lowe Family Farmstead – Kuna, Idaho and is fun to visit

Winter is a great time to visit because temperatures in Boise stay pretty mild for most of the season, but just a short 20-30minute drive toward the mountains will bring you to a winter wonderland!
Is Boise Really Worth The Hype?
In other words why are so many people flocking to Boise, is it really worth the hype? You bet it is!
Here are just a few things we love about Boise
Close to outdoors: There is a plethora of outdoor activities in town, ranging from easy to difficult — hiking for all levels, whitewater and lake kayaking, fishing, rock climbing, mountain biking, backcountry camping, skiing & snowboarding, cross country skiing, snowshoeing… I could go on! It's an outdoor lover's dream.
Charming downtown and historic neighborhoods: We appreciate that a lot of the historic structures in town were preserved instead of being demolished in favor of new construction. Many restaurants and stores are now located inside old homes, giving the area its a charm
Many events: During any week of the year, you'll find a plethora of activities happening in town. And there's something for everyone — live music, art exhibits, film showings, outdoor meetups, and more!
Good place for foodies In recent years, Boise's culinary scene has blossomed into something unique. You'll discover everything from Vietnamese cuisine to vegan food to genuine mexican, Thai, fine dining and even Korean BBQ.
The Not So Good Parts of Boise
As any place in the US there's always set backs or things that make a place… "Not So Great". Here are a couple of things we don't love about Boise
Cost of living: Many cities have an increasing cost of living, but Boise is rapidly increasing. With home prices rising by more than 30% from 2020 to 2021, it's getting out of control. The median home price is $519,000 Isn't that insane?
During the winter in Boise, there are atmospheric inversions: The weather in Boise, Idaho, during the winter months can be difficult to deal with for people who have asthma or other breathing problems. Inversions occur owing to the city's valley-based location, which means pollution is trapped below the surface until winds come through to move things along.
Boise has a lower diversity level than other American cities. When you first move to Boise, you'll notice that the cultural variety is limited to the ethnic Basque community in the city. This group has over 15,000 members in Boise, making it the largest concentration of this demographic in the United States.
Looking for other fun things to do in Idaho. We Got ya!
Best Things to Do in Boise
We've spent A LOT of time in Boise, however it's taken us awhile to write about our favorite things to do in Boise because we wanted to revisit many of these places. We already had our opinions of the different things to do in Boise but we wanted to visit these places as a tourist and come in with a fresh perspective.
Being that I grew up most of my life in Idaho I took for granted some of the wonderful things to do in Idaho. Now that we've been living in our van and traveling the country I can honestly say Boise has some really great things to offer.
Here are some of the top activities to do in Boise, from adrenaline-pumping adventures in nature to offbeat things to do in town. We've also included some insider advice that you won't find elsewhere!Whether you're new to Boise or just visiting, this article will help you figure out what to do while in the Gem State.
Go To JUMP (Jacks Urban Meeting Place)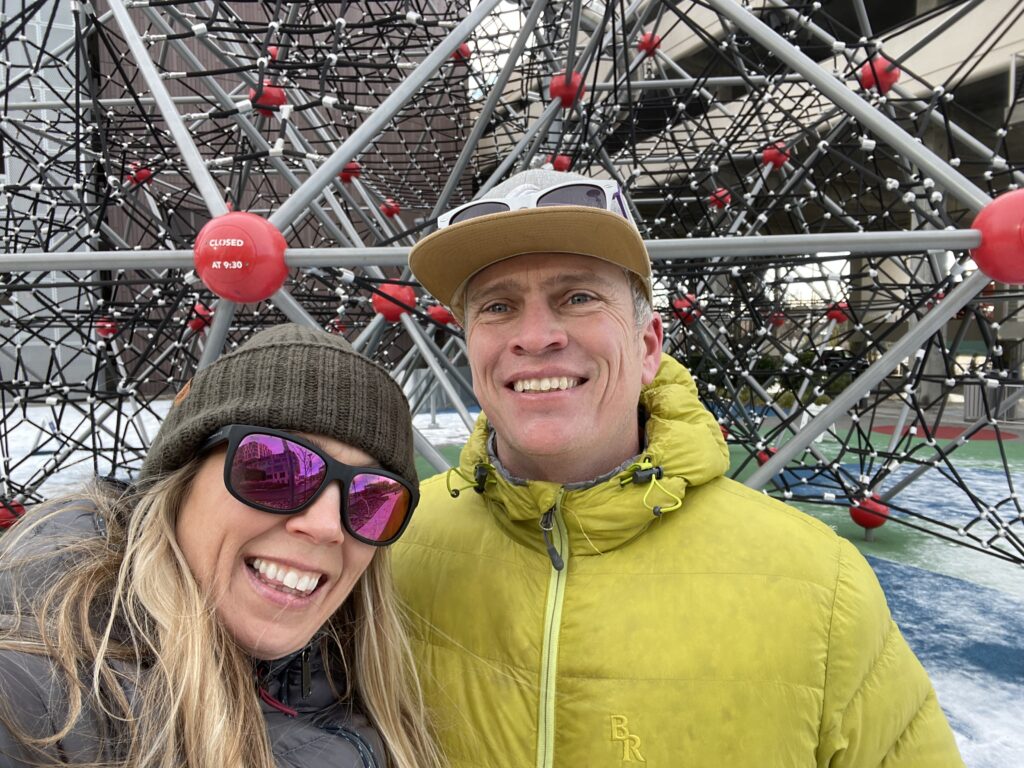 If you're searching for a space that encourages innovation and originality, go to JUMP (Jack's Urban Meeting Place). This place is cool, no I mean it's REALLY cool. August and I have visited JUMP a couple of times and the vibe of the place is in on point! You can wander through the bottom courtyard and see people practicing their beginner bike skills, learning to skate board, having lunch with friends or just soaking in the Boise sunshine. I love the vibe of this place and it really does offer something for everyone.
After you've walked around on the ground level be sure to venture up the stairs and explore the different levels of this place. We were especially surprised by the rooftop dining
There are studio rooms for every occasion and event areas as well. They also have an open-air amphitheater where spontaneous performances are welcome, as well as outdoor movies and concerts beneath the beautiful Boise stars.
If you're up for an adventure JUMP offers a variety of challenges, including "climber" and "spiral slide," for the daring individuals seeking for a thrilling and unusual thing to do in Boise. The Climber is a three-story net structure that allows visitors to scale heights, and the Spiral Slide is a totally tubular five-story chute
Address: 1000 W Myrtle St, Boise, ID 83702
Find Local Produce at the Boise Farmers Market
We love visiting farmer's markets. Farmers markets give you a quick vibe check on a particular city without having to venture too far. Farmer's markets are a vibrant, colorful gathering that showcases what a community has to offer while also offering shoppers with cheap fruits and vegetables.
The Boise Farmers Market is a delightful and simple way to sample local foods. You'll notice that there's more to Idaho than just potatoes! When you visit the market, be sure to try some incredible wine, cheese, and meats.
The Boise Farmers Market is a wonderful place to visit if you're looking for some great deals on fruits and vegetables. The Boise Farmers Market is open every Saturday from 9 a.m. to 1 p.m., April through October in downtown Boise, Idaho.
Enjoy the Unique Wildlife at Morrison-Knudsen Nature Center
The Morrison-Knudsen Nature Center is a fantastic location to disconnect from your busy life and enjoy nature. The StreamWalk and Visitor Center, which covers over four acres, offers visitors with a glimpse into Idaho's many landscapes as well as its wildlife.
Within the StreamWalk, there are glass-paned underwater viewing windows that allow visitors to get an up-close look at the fish world beneath. You can really connect with nature by walking or cycling along the paved paths that stretch 25 miles along the Boise River Greenbelt.
Address: 600 S Walnut St, Boise, ID 83712
Enjoy A Free Vintage Tractor and Steam Engine Tour
If you're interested in old farm equipment, tractors, and steam engines then once again I'm going to tell you to go and check out JUMP (Jack's Urban Meeting Place). JUMP features 51 vintage steam and tractor engines dating back to 1885. These magnificent examples of creative industrial art and engineering link the agricultural origins to the future of downtown Boise.
Every Wednesday at noon, free community tractor trips are available. Call 208.639.6610 or send an email to [email protected] if you'd like to join the tractor tour.
Address: 1000 W Myrtle St, Boise, ID 83702
Treefort Music Fest
The spring is a great time to visit the City of Trees for the Treefort Music Festival, which is one of the most popular activities in Boise. Every year, hundreds of artists and thousands of spectators descend on downtown Boise for a fantastic music festival.
The Treefort Music Fest is a 5-day music event that has been taking place in Boise, Idaho, since 2012. It has steadily developed into an annual event and consistently features outstanding musical artists such as Built to Spill, TV on the Radio, and George Clinton Parliament-Funkadelic.
See if you can plan your trip around the next Treefort Music Fest.
The Basque Market
If you're looking for a cultural experience or interested in Basque cooking lessons head over to the Basque Market. The Basque Market is in the middle of The Basque Block in Boise, and has food, art, live music performances, and more!
We took a cooking class where we made Paella and we had an incredible time. We learned about the traditional techniques for making this yummy dish and enjoyed a nice glass of wine paired to our food! If you like wine like we do I suggest showing up a half hour early for your cooking class so you can settle in with a glass of wine before class begins.
The Basque Market was created in Boise, Idaho, in 2000 to advocate for the Basque culture and history. The Basques have been living in the Emerald City for centuries, and Boise has one of the biggest communities outside of Spain.
Address: 608 W Grove St, Boise, ID 83702
Idaho Discovery Center
The Discovery Center of Idaho is a science museum dedicated to encouraging youngsters interested in engineering, science, and technology. The famous Bubble Wall, Centripetal Wheel, and Turbulent Orb are just a few of the 200 exhibits on display, making it one of the city's greatest attractions.
The Discovery Center Idaho also holds rotating exhibitions, camps, and classes on Saturdays during the school year.
The great thing about the Idaho Discovery Center is it's not only for young children. Adults can join in on the live music, drinks, and local food during Discovery Centers' adult nights. The Discovery Center is a wonderful way to spend an afternoon in Idaho's capital city.
Address: 131 W Myrtle St, Boise, ID 83702
Boise River Greenbelt Biking
One of coolest things about Boise is the 25-mile Boise Greenbelt that runs along the Boise River from Eagle Island State Park in Eagle through Downtown Boise ending at Lucky Peak. Biking or walking the Greenbelt is an easy way to see Boise and and get a feel for the community and all of the great things this city has to offer.
There are several beautiful locations on this route, including museums, parks, and historical monuments. It provides a unique perspective on what makes this capital city so unique. The Boise River Greenbelt trail map is available here.
Zoo Boise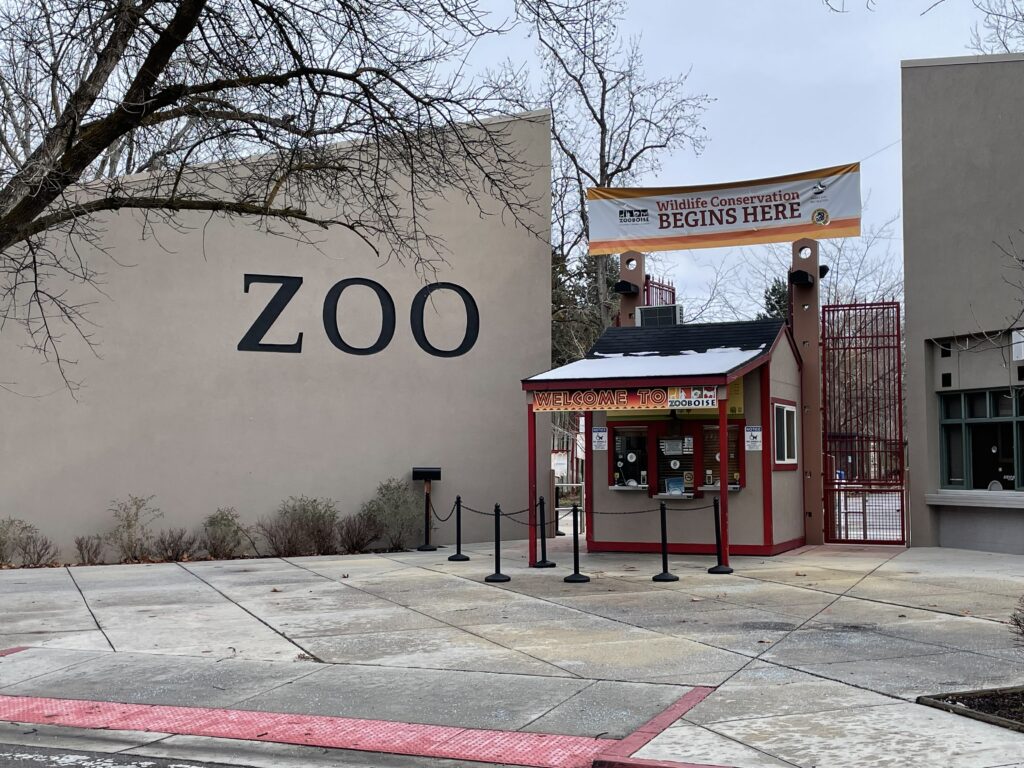 The Boise Zoo, like any other zoo in the country, is a fantastic spot for the whole family to have a fun day out. It includes a range of animal exhibits as well as numerous other activities.
The most popular activities at the Boise Zoo are the Conservation Cruise, Butterflies in Bloom, and the Giraffe and Sloth Bear Encounter.
Baboons, crocodiles, and African Wild dogs are just some of the animals that may be seen at the zoo. If you want to feed the farm animals, the Zoo farm section allows you to socialize with and play with goats, sheep, and llamas.
Be sure to check the Zoo Boise website for special events such as Boo at the Zoo, Claus' N Paws, Spooktacular, and Zoobilee.
Address: 355 Julia Davis Dr, Boise, ID 83702
Julia Davis Park- Home To Many Attractions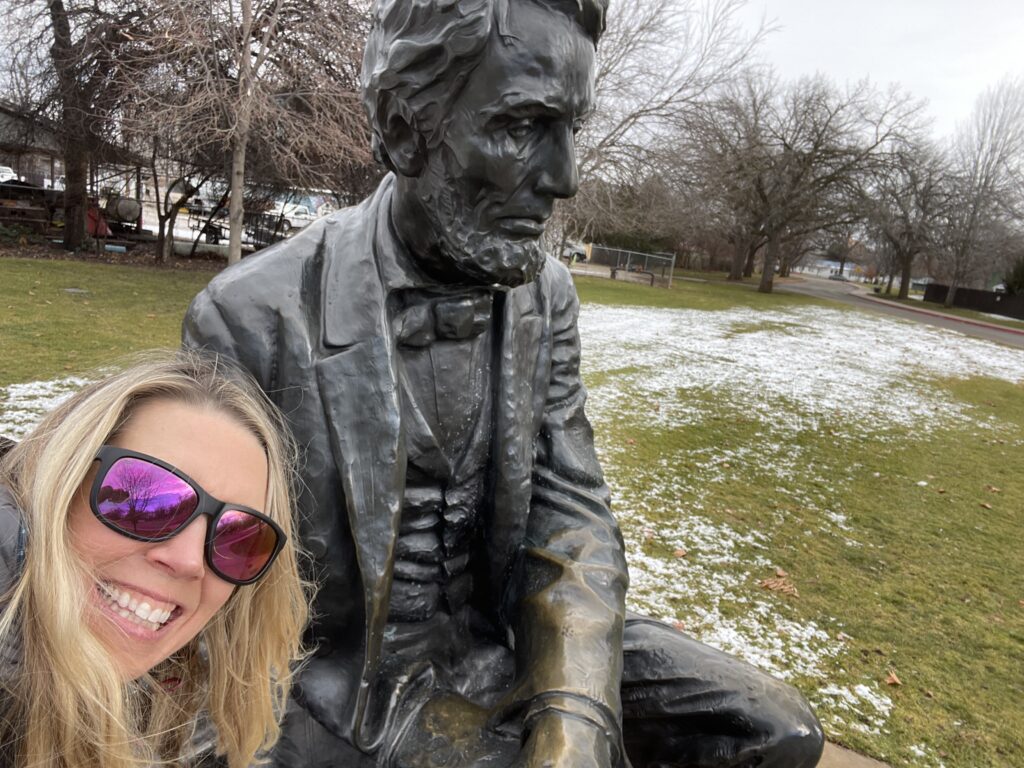 Julia Davis Park is in the center of downtown Boise. The park has 90 acres of greenery, a formal Rose Garden, two pavilions, a duck pond, bocce courts, statues, a playground, river access, and more.
The park was built on land donated by Tom Davis, who offered 43 acres to build a monument in memory of his wife, Julia. Not only is the park home to several beautiful features, but it also has some of Boise's most popular attractions, such as the Idaho Museum of Natural History, Zoo Boise, and the Idaho Black History Museum.
Address: 700 South Capitol Boulevard, Boise, Idaho, Phone: 208-384-4240
Trolley Tours
Boise is recognized as a city of cyclists. However, if you want to go further in less time, take advantage of the trolley tours around town. The trolley tours are an excellent way to get a taste of Boise's most popular areas while also seeing downtown Boise.
The Miss Molley Trolley is a fully narrated 75-minute tour that explores downtown Boise's history, Warm Springs Road, Hyde Park, the Basque Block, Idaho State Capitol, and the East End. It's a fantastic family outing that is both entertaining and educational.
World Center Birds of Prey
This isn't necessarily my idea of one of the best thing to do in Boise; but If you're a bird lover the Boise World Center for Birds of Prey is for you! It's a an educational exhibit space on the hillside, with beautiful views of Boise.
The purpose of the center is to educate visitors about the natural history, conservation, and other factors surrounding the birds. They offer educational programs and provide hourly guided tours to get up close with them.
Address: 5668 W Flying Hawk Ln, Boise, ID 83709
Boise Art Museum
The Boise Art Museum (BAM) is a great place for art lovers. It houses the most comprehensive collection of Western American paintings, sculptures, and Asian pieces from China, India, Japan, Korea, and Vietnam in the United States.
The museum now has over 5,000 pieces, ranging from historical to contemporary works in such categories as European and American art, modern and contemporary art, photography, and more.
Address 670 Julia Davis Dr, Boise, ID 83702
Aquarium of Boise
The Aquarium of Boise is a hands-on aquarium where you can get up close and personal with Black Tip Reef Sharks, Stingrays, and Pufferfish. This facility houses over 250 distinct species of animals in addition to numerous touch pools where you can hold marine creatures like corals, crabs, rays, sharks, and starfish.
The aquarium's main feature is an enormous octopus tank, but it also has other attractions such as an aviary for birds. This family-friendly attraction in Boise allows you to learn about marine animals and other exotic species.
Address 64 N Cole Rd, Boise, ID 83704
Camel's Back Park
Camels Back Park is an 11-acre city park in the North End of Boise within Hyde Park. It's one of favorite places to visit anytime of the year. Camel's back is the beginning point for many mountain bike rides and is a great place to take your dogs for a run. There are numerous hiking and biking trails that branch out from camels back park allowing you to easily explore various areas of Boise
Camel's Pack Park is the starting point for Hull's Gulch Reserve, the Boise Foothills, and the Ridge to Rivers trail system, which stretches nearly 100 miles. You'll find mountain bikers, hikers, and walkers coming to this area to gather and enjoy the trails.
There are several picnic areas, volleyball courts, tennis courts, a playground, and an outdoor gym in Camel's Back Park.
Address 1200 Heron St, Boise, ID 83702
If you're looking for popular Boise Hikes don't miss out on these.
Visit the Basque Block
If you're looking for something different to do in Boise, visit the Basque Block, which is home to the largest Basque community outside of the Basque Country.
The Basque country is more than simply a geographical region; it's also home to an ancient and distinct indigenous culture that has influenced France and Spain. The Cyrus Jacobs-Uberruaga House, Anduiza Bauza Center, Basque Museum, and Cultural Center are all located in the Basque Block.
The basque block is a must-see for visitors from all over Idaho, you'll find genuine local cuisine, customs, and culture that are characteristic of the Basque region and some celebrations. While visiting the Basque Block be sure to stop at one of our favorite restaurants for a tasty bite to eat. Bar Gernika, and Leka Ona are two great places to go. If you go to Bar Gernika I recommend trying the Lamb Grinder it's delicious.
Address: W Grove St, Boise, ID 83702
Freak Alley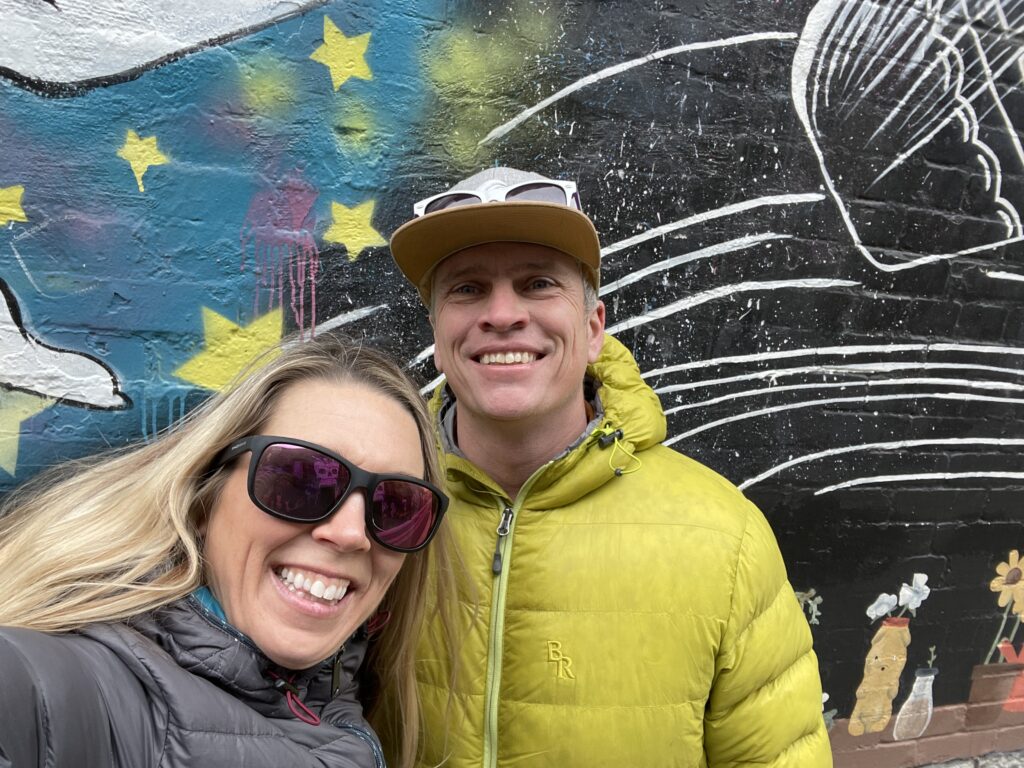 Some people don't realize that Boise has a thriving art scene, if you're interested in seeing local artists Freak Alley in downtown Boise is a must-see for art enthusiasts. The outdoor mural gallery on Bannock and Idaho Streets runs between 8th and 9th streets.
Freak Alley has has evolved into the largest outdoor gallery in the area, giving hundreds of budding artists a stage to exhibit their work. Existing murals are coated and replaced every six weeks, or new patterns are added to existing ones.
Address 210 N 9th St, Boise, ID 83702
Hike Or Bike Hulls Gulch Reserve, Boise, ID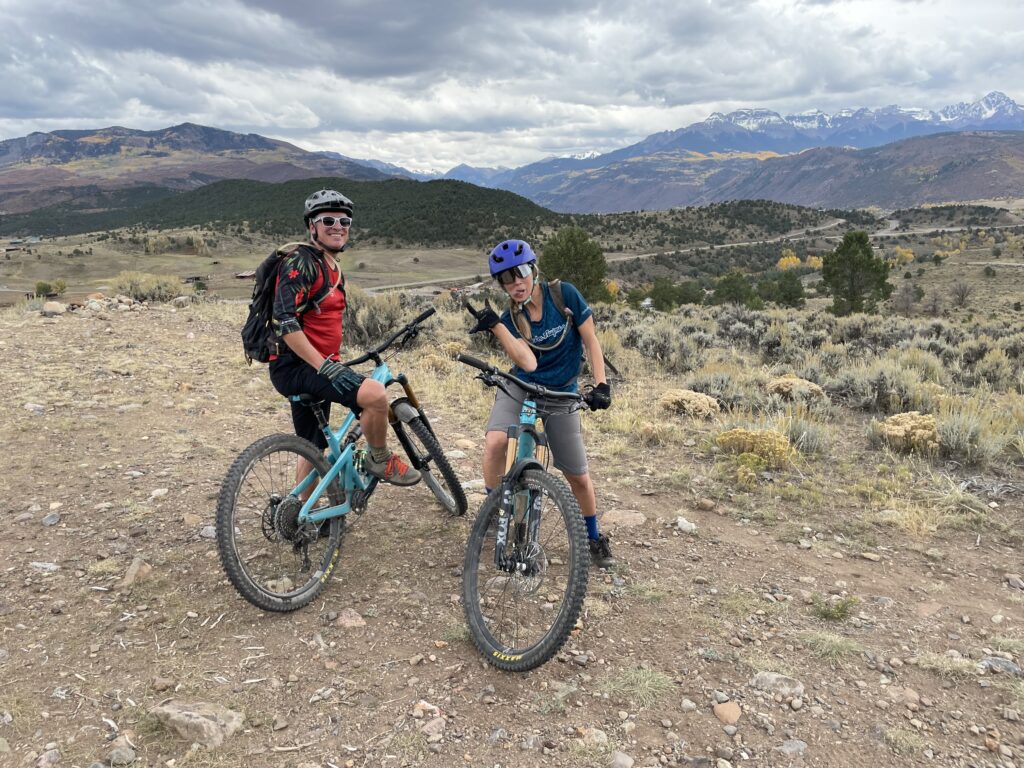 The 292-acre Hulls Gulch Reserve lies north of Boise. The paths in this area are enjoyed by hikers, mountain bikers, dog walkers, runners, and horseback riders.
Hulls Gulch has everything from great horned owls to kestrels, coyotes, mule deer, red foxes, and a range of snakes and lizards.Address 3001 N. Sunset Peak Rd
Don't miss some of our favorite Boise Hikes, you can find them here
Bogus Basin Mountain Recreation Center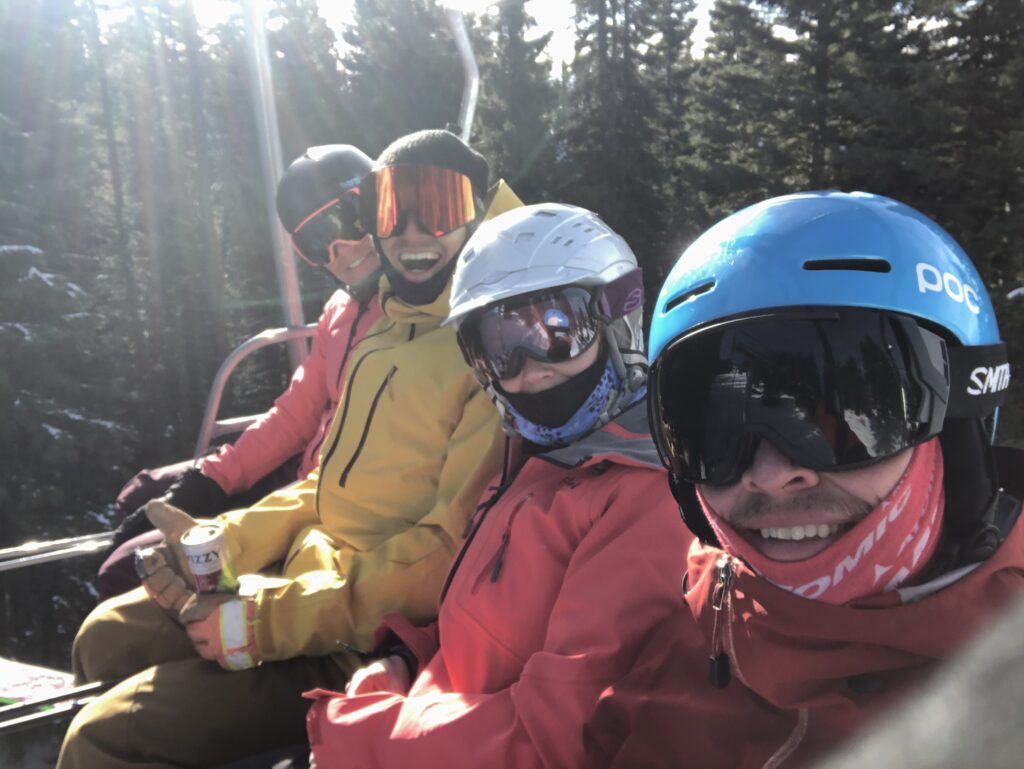 Bogus Basin Mountain is a popular tourist destination and ski resort in Idaho. It's an outdoor center with a selection of activities that can be done any time of year by people of all ages.
Bogus Basin is a fun place to go with family and friends. Hiking, cycling, skiing, tube riding, bungee trampolining, and even Nordic skiing are all options. The best part is that Bogus is only a 20-mile drive from downtown Boise. For more information about Bogus Basin Mountain, visit their website
Don't miss out on exploring Idaho's 19 other ski resorts; learn more about them here.
Enjoy the Gardens at The Idaho Botanical Garden
The Idaho Botanical Garden, located on 15 acres of prime real estate formerly occupied by the Old Idaho State Penitentiary in the Boise Foothills, is a historical gem that has been preserved beautifully.
The Botanical Gardens have several gardens, including the Alpine Garden, Cactus Garden, and English Garden. A fantastic range of vibrant blooms and exotic plants can be found on the grounds.
You'll find a variety of family-friendly activities, including the gorgeous gardens and diverse variety of plants and animals. The sensory garden allows children to learn about plants in an entertaining way while also exploring and interacting with their environment.
Don't miss out on the Outlaw Fields Summer Music Series at the Idaho Botanical Gardens Outdoor Amphitheater, where you can sip wine beneath the stars and listen to your favorite tunes.
Address 2355 N Old Penitentiary Rd, Boise, ID 83712
Idaho Black History Museum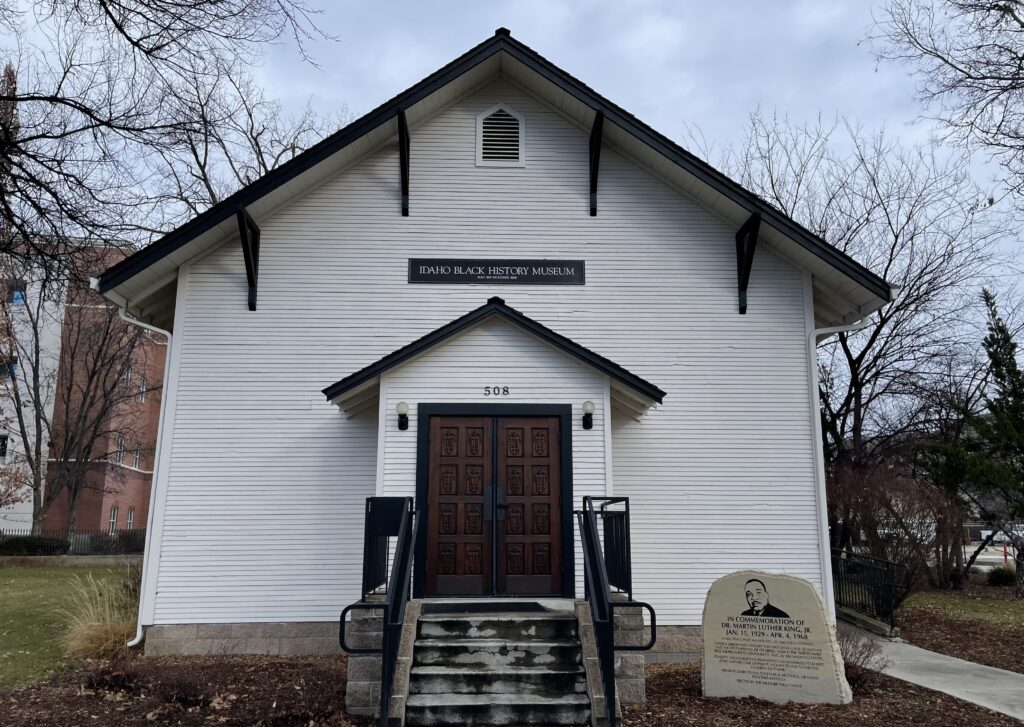 The Idaho Black History Museum is dedicated to the significance of African Americans in Idaho and around the world. The museum features exhibitions, as well as education and community outreach programs including lectures, films, workshops, literacy initiatives, and musical concerts.
The mission of the museum is to build connections between people from across the world in order to examine issues that affect Americans of all backgrounds and to share African Americans' history and achievements throughout the state, region, country, and globe.
The museum is in downtown Boise and is housed in the historic St. Paul Baptist Church, which is located at Julia Davis Park.
Address 508 Julia Davis Dr, Boise, ID 8370
Old Idaho Penitentiary
For decades, the Old Idaho Penitentiary has offered visits, making it the oldest operating historic site in Idaho. The tour of this ancient prison takes visitors through the cells as well as an overview of what life was like inside. It also includes a stop at the gallows where prisoners were hanged.
The "Old Idaho Penitentiary," better known as the "Labyrinth of Death," was built in 1885 to house inmates sentenced for minor crimes who were held for up to six months. This museum contains a range of artifacts dating back more than a century, including images and personal belongings from those imprisoned here.
Address: 2445 Old Penitentiary Rd, Boise, ID 83712
The Boise Flicks: Rick's Cafe Americain
The Boise Flicks is a fun place to go in Boise if you're looking for something different to do. The Flicks is a tiny theater that has been around since the 1980s, showing a variety of movies from vintage cinema to current releases.
They also have popcorn and beverages, as well as food, wine, beer, and desserts. On a starry night, you can dine outside on their beautiful garden patio adjacent to the fountain with your favorite snacks and drinks.
Address: 646 W Fulton St, Boise, ID 83702
Boise Train Depot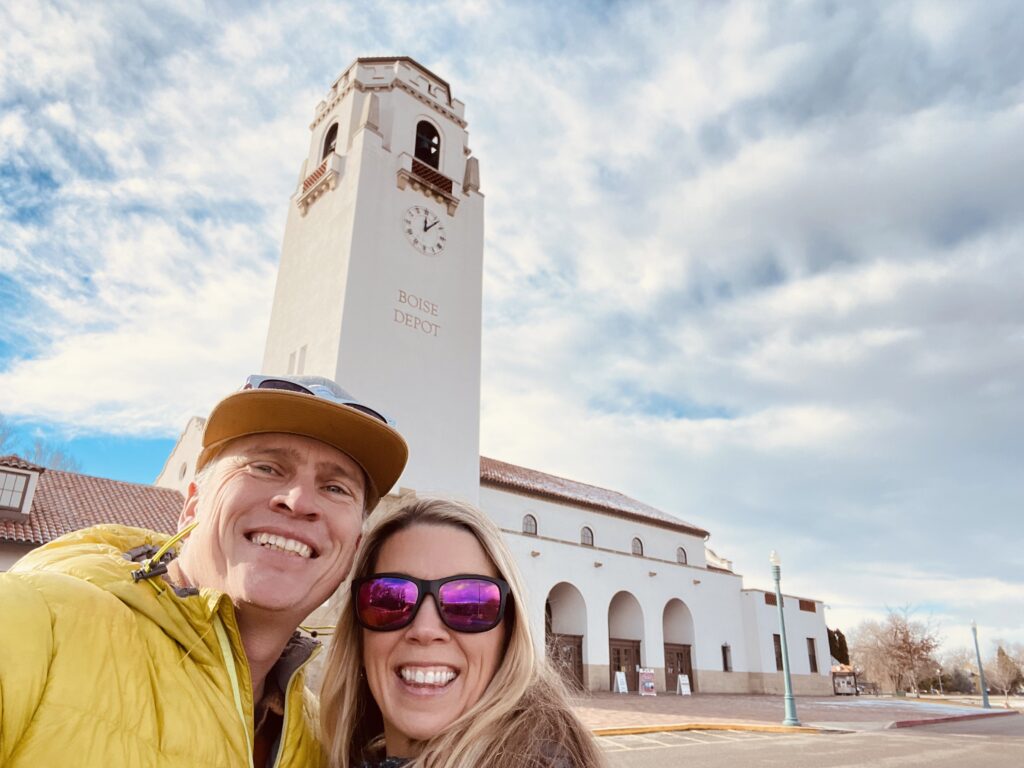 Sometimes I feel like a broken record when I talk about August's love for anything and everything train related. But if you are a train lover you're going to really enjoy the Boise Train Depot. Not only is the The Boise Depot one of the city's most famous landmarks it has remnants from when it served as a train station.
Today, visitors can take a tour of the building and learn about various artifacts left behind. The ticket booth is still intact, along with platforms where passengers would have waited for their trains to arrive. While visiting the depot be sure to take a guided tour to the top of the bell tower where you'll get some amazing views of the city.
Address: 2603 W Eastover Terrace, Boise, ID 83706
Kathryn Albertson Park
Boise has some really beautiful parks centered right smack dab in the heart of the city and Kathryn Albertson Park is another one of them! It was named in honor of Kathryn Albertson, a local lady who gave the city the property. The park has lovely features such as gazebos, paved walking paths, and ponds bordered by small waterfalls.
There are stone inscriptions that will tell visitors about the plants and flowers found in the park, with many of it being chosen for their compatibility with animals. This park will provide you with first-hand knowledge of how our precious ecosystem functions.
Address: 1001 S Americana Blvd, Boise, ID 83706
Boise Centre
The Boise Centre is a convention center in the city of Boise. The Boise Centre hosts over 200 events each year, including international and national conventions, fundraisers, tradeshows, and banquets.
You'll find a lot of events and entertainment to choose from, at the Boise Centre. They have a very popular line-up of live shows, concerts, and sports events that happen on a regular basis.
The Boise Centre is located in a popular area of downtown with lots of restaurants, breweries, and hotels close by. Wandering through the Centre is a great way to get an idea of the various events that are happening in Boise and to do a bit of people watching while you're at it.
Address: 850 W Front St, Boise, ID 83702
Boise Art Glass, Boise, ID
One of the most fun ways to appreciate creative glass art is to visit the Boise Art Glass in downtown Boise. This glass shop produces a wide range of one-of-a-kind products, and their on-site gallery allows you to examine them up close and even buy something to take home.
The Boise Art Glass Center offers classes, presentations, and events for artists of all skill levels. You may even get chance to make your own glass masterpiece!
Address: 1124 W Front St, Boise, ID 83702
Table Rock
Table Rock, located in downtown Boise, is one of the most popular things to see in town. It has a lovely view of the city and is located close to downtown. Table Rock is well known for its 60-foot cross at the top of the climb, which stands over the city.
The Table Rock Trail is one of the most popular hikes in Boise, and the easiest way to get to the top is by… hiking! You can start your journey at the Old Penitentiary lot and make it to the top, in approximately an hour and a half.
Basque Museum & Cultural Center
The Basque Museum is the only museum in the United States dedicated to Basques. It strives to preserve, promote, and pass on the Basque history and culture through permanent exhibits and collections at the museum.
The Basque Museum and Cultural Center was founded in 1985 as a modest museum in the historic Cyrus Jacobs-Uberuaga House, which is the oldest brick structure in Boise. It explores the history of Basque communities throughout Idaho and adjacent areas.
Brewery Tour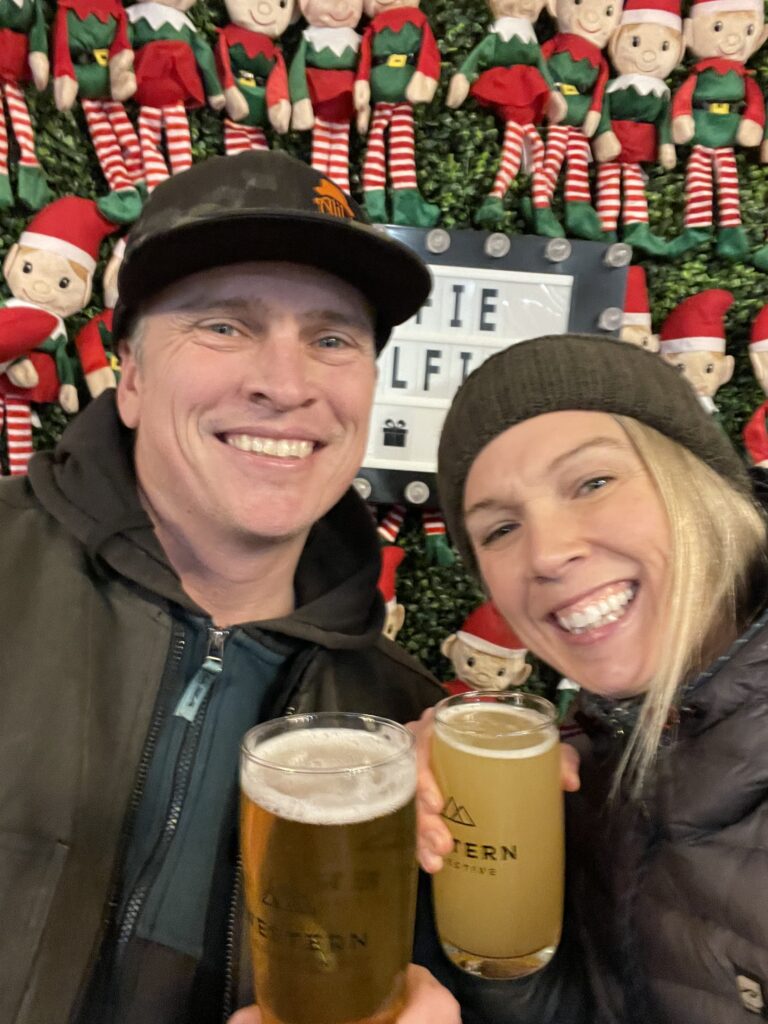 If you know anything about us by now you know one of our favorite things to do in any city is to drink the local beer. The great thing about Boise is that the city is not very big so a walking beer tour can easily be done on your own.
The city of Boise is one of the country's fastest-growing, making it an ideal location for a brewery crawl. Over 20 breweries are available, and the demand for high-quality beer is growing as more people flock to the area seeking comparable quality brews to those found in big cities such as Portland and Seattle.
You'll discover there are plenty of great breweries in the heart of downtown. However, just like any growing city the breweries are popping up into up and coming neighborhoods that were once less desirable places to visit.
We're going to be writing a break down of the best breweries in Boise soon; so hang tight because we're super excited about giving you all of our inside information about the Boise breweries.
However to get you started here are a couple of our absolute favorite places to get a beer
Western Collective-The amazing vibe, great beer, and on point marketing inside a large facitilty will have you filling your glass again!
10 Barrel Brewing- Our first experience with 10 Barrel was years ago in Bend; when we learned that 10 Barrel was expanding to Boise we were stoked! The location of this Boise brewery is perfectly located downtown close to everything you'll want to see and do. You'll love the industrial vibe, expansive food menu and of course great beer!
Payette Brewing-Last but not least is Payette Brewing. You'll find all sorts of community events happening at this brewery, the great beer paired with it's indoor and outdoor seating is on point. We love the outdoor seating vibe where you'll find firepits, plenty of space to have a drink with family and friends and even a rotating food truck!
Boise Whitewater Park
The Boise Whitewater Park is one of the most popular places on every surfer's list, and it's well worth checking off. The park provides waves suited to all skill levels, so it's fun for both beginners and experts.
You can practice your skills while surfing, kayaking or SUP'n. If you're looking for a fun place with a unique vibe to get a drink or a bite to eat after playing on the water I HIGHLY recommend the Yardarm. You'll appreciate the outdoor dining experience with shipping containers providing you with an upcycled beer experience and a beachy vibe.
Address: 3400 W Pleasanton Ave, Boise, ID 83702
Idaho Anne Frank Human Rights Memorial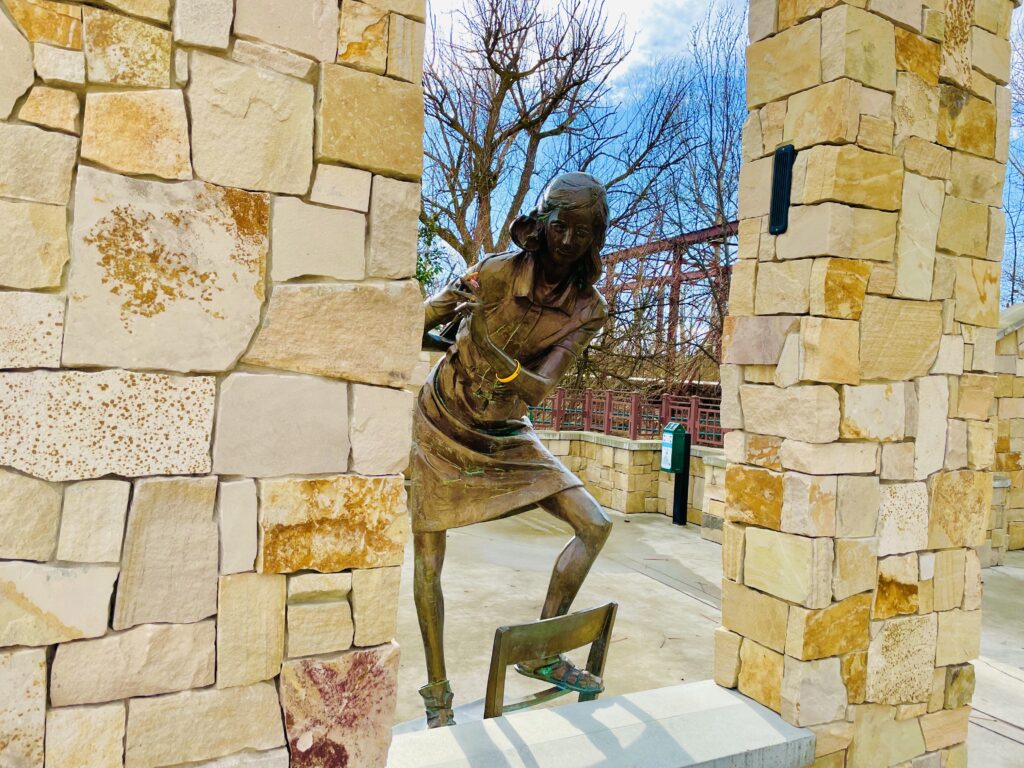 For me the Idaho Anne Frank Human Rights Memorial blew me away. I've heard that this attraction is pretty amazing but I had no idea how expansive it actually is. It's a memorial to Anne Frank, the author of her celebrated diary during World War II while she and her family hid from the Nazis.
The Boise Memorial is the United States' only Anne Frank Memorial and one of the few places worldwide where the entire contents of the Universal Declaration of Human Rights (UDHR) are on permanent public display.
Anne Frank's face peers out of an open window in the Memorial, which also includes a life-sized bronze statue of her. The Memorial has an Attic Amphitheater, Memorial Quotes Walls, Water Feature, Rose Beal Legacy Garden, and Marilyn Shuler Human Rights Classroom.
Address: 777 S 8th St, Boise, ID 83702
Float the Boise River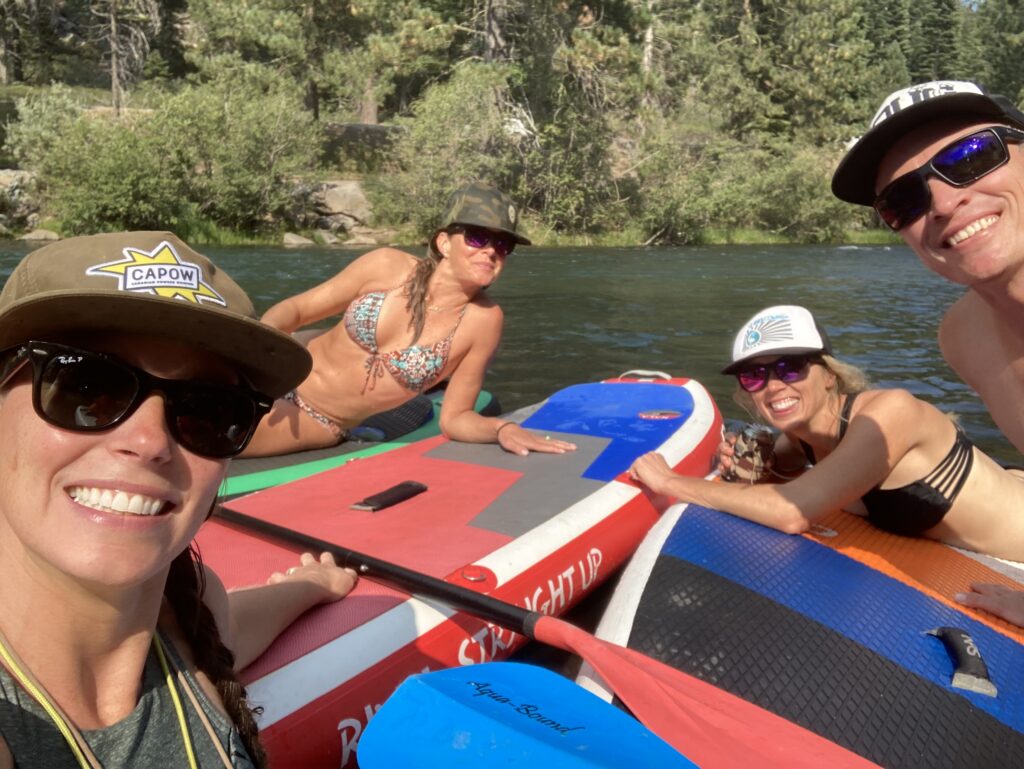 There's no better way to beat the heat in the summer than by floating the Boise River. Taking a float on the river will give you a taste of everything Boise has to offer! The 6-mile river section that runs through downtown Boise is a really popular thing to do during the summer months. The unique thing about the Boise River float is that there are just a few cities in the US where you can float a river in the middle of the city, and Boise is one of them!
The 2-3 hour float begins at Barber Park and finishes at Ann Morrison Park. You can read more about the float, tube rentals, and shuttle service here.
Visit Hyde Park Neighborhood in Boise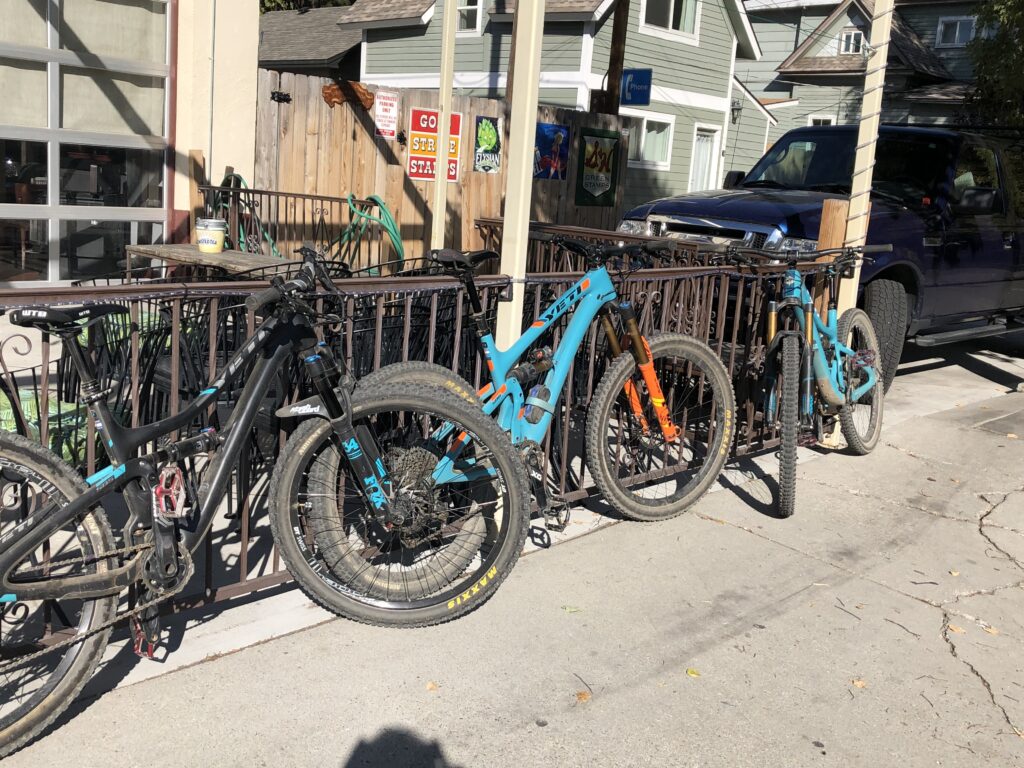 Hyde Park is our absolute favorite area of Boise. If you're looking for a great outdoor vibe with plenty of outdoor dining options and friendly people this is your place. Hyde Park is a historic neighborhood in Boise that is also known for its lively community. The distinctive charm of Hyde Park comes from its old homes, great restaurants, and unique shops.
Every day Hyde Park is bustling with activity. With easy access to the Boise foothills, it has now become the official mountain and road biking headquarters of the Treasure Valley.
After a day of mountain biking a couple of our favorite places to go are Hyde Park Pub and Grill, Parilla Grill and North End Pizza.
Capital City Public Market, Boise, Idaho
The city's public market, complete with 150+ local vendors, is an excellent location for fresh fruit and live music. It's a one-of-a-kind experience in Boise that offers enjoyment while you shop.
Address: 303 E. 34th Street Garden City, ID 83714
Weather in Boise
The city of Boise, Idaho, enjoys hot and dry summers with highs reaching 100 °F. Winters are cold, with lows dipping to 0°F and minimal snow. Spring and Fall are pretty mild and you'll find hat people who live in the mountains of Idaho flock to Boise in Spring to take advantage of the warmer weather and dry trails.
In the winter, snow falls in town, but it rarely sticks for long. A 30-minute drive into the mountains, gives you access to a winter fantasyland full of snow for skiing, sledding, and showshoeing.