Whether you are a native or just visiting, you can count on plenty of fun and free things to do in Gulf Shores, Alabama. From searching for wildlife and walking through museums to swimming in the turquoise waters, there is plenty to do in Gulf Shores without having to break your wallet.
What Is The Best Time of Year to go to Gulf Shores and Orange Beach, Alabama?
The best months to go to Gulf Shores are March through May and September through November. Outside the busy (and more expensive) summer season, travelers can take advantage of these lovely locations and swim in the Gulf of Mexico, which is still comfortable in late spring and early fall.
Are There Cheap Things to do In Gulf Shore, Alabama?
You bet there is! Gulf Shores isn't over the top in terms of costs, and there are plenty of budget-friendly things you do. The great thing about Gulf Shores is there are plenty of beautiful beaches and scenic parks, so filling your day with fun things to do in Gulf Shores isn't too difficult. Check out this itinerary if you're looking for free things to do in Gulf Shores.
Things to Do in Gulf Shores, Alabama in December
Most people think that beach locations need to be visited during the summer months; however, the Alabama Gulf Coast is a great place to visit during the winter season. The perfect temperature combined with fewer people makes it an ideal vacation spot. You can enjoy outdoor activities like biking, hiking, and kayaking all year round in the Gulf Shores and Orange Beach area.
Take advantage of the holidays or wintertime in Gulf Shores by:
Going ice skating at The Wharf
Taking photos with Santa at The Wharf
Enjoying a holiday horse & carriage rides at The Wharf
Check out the Christmas in Lights at Bellingrath Gardens
Be there for the Christmas Tree Lighting at The Wharf
Take part in the Gulf Shores Lighted Christmas Parade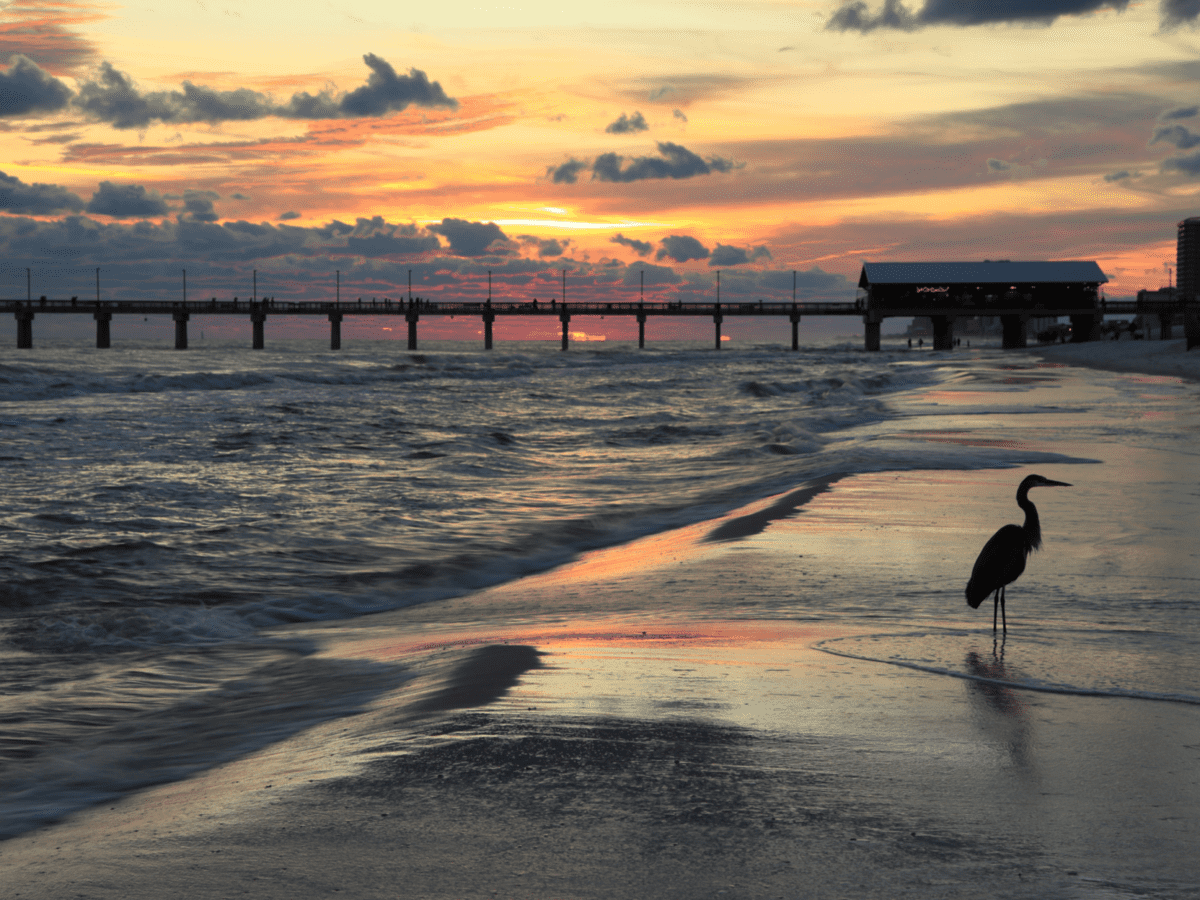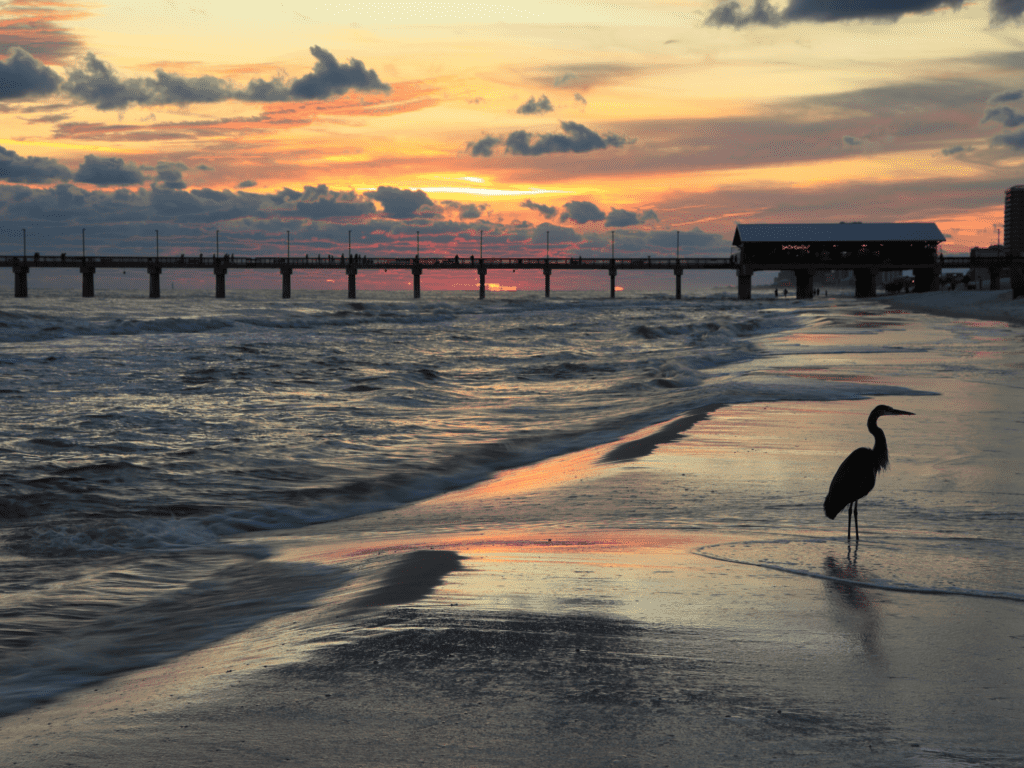 Learn at the Foley Railroad Museum and Model Train Exhibit
Located in Foley, Alabama, just nine miles north of Gulf Shores, the Foley Railroad Museum and Model Train Exhibit is a fun place for young and old alike.
The center was once a working railroad depot and the heart of the city of Foley. The museum, inside the former depot, is a great place to learn about railroads and the city's history. Meanwhile, the model train exhibit has an intricate miniature railway town with cars, trains, buildings, and people.
Once you've seen everything inside, you can head out to the Charles Ebert Express II, which takes visitors on a ride around Heritage Park.
Appreciate Gorgeous Gulf State Park
Gulf State Park is one of the area's best attractions, and the best part is it is free to enter. (However, you may need to pay to park.)
You can experience the beautiful Gulf of Mexico in the park, where you can swim, sunbathe, or enjoy some watersports. You can also try out some of the park's hiking, running, and biking trails for some refreshing exercise.
Later on, don't forget to try your hand at fishing in the Gulf or Shelby Lake. Or, you can experience a show at the park's Learning Campus and Interpretive Center.
Visit the Gulf Shores Museum
The Gulf Shores Museum is the perfect place to visit if you are interested in the area's history.
Inside, you can see plenty of exhibits that explain how the town of Gulf Shores came to be as well as information about the area's earliest inhabitants and their way of life.
The museum is open Tuesday through Friday from 10 am to 12 pm, 1 pm to 5 pm, and Saturday from 10 am to 2 pm.
Explore the Alabama Coastal Birding Trail
If you are interested in birds and want to explore the Gulf Shores region, you can try out some of the fifty stops along the Alabama Coastal Birding Trail.
The main area of the trail around Gulf Shores is the Gulf Shore-Orange Beach Loop, which hosts bird-watching spots west all the way to Perdido Bay. If you want to venture just a little farther, you can also head north to see the areas in the South Baldwin County Loop or west to the Ft. Morgan Loop.
On the trail, you can see birds, such as:
Herons
Egrets
Cranes
Mergansers
Ducks
Falcons
Hummingbirds
Swallows
Kingbirds
Terns
Try Out the Polar Bear Dip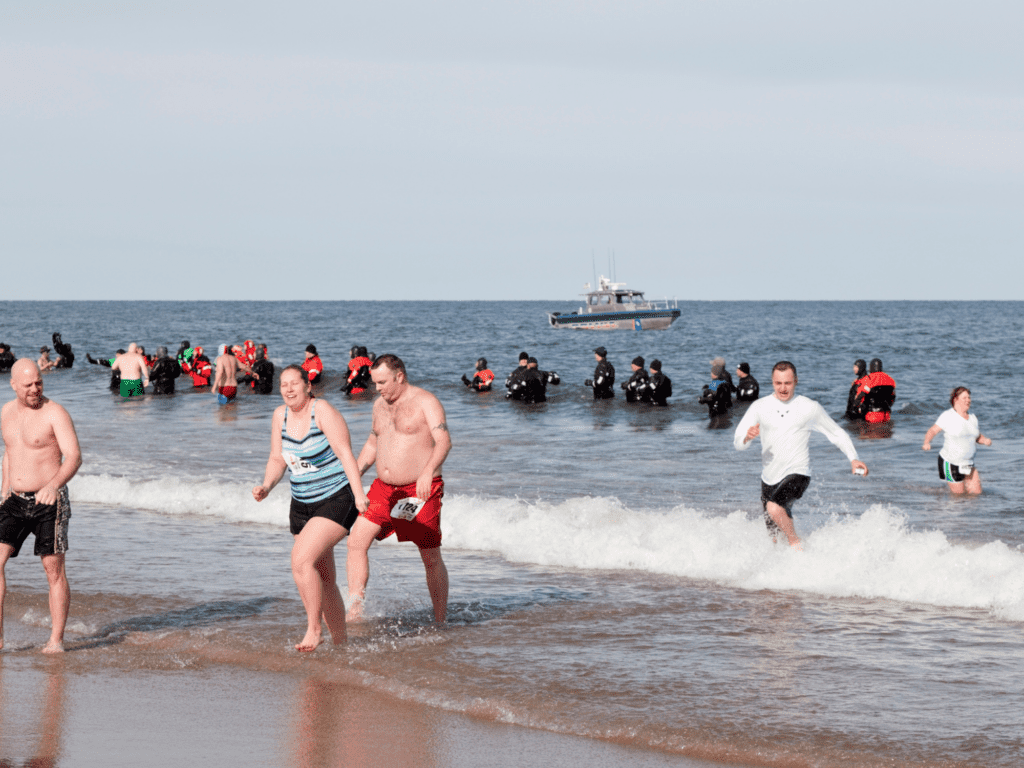 Every year in Gulf Shores, right around the New Years' celebrations, tons of people push themselves to try out the Polar Bear Dip.
The event usually begins in the morning with live music and games. Then, at noon, everyone who wants to participate runs out into the cold water of the Gulf of Mexico, pushing themselves to brace the cold. Afterward, the music continues, and those who dove into the icy water can enjoy free food and hot chocolate.
The event is totally free to enter, and kids take the plunge as well as adults.
Experience the Mardi Gras Parade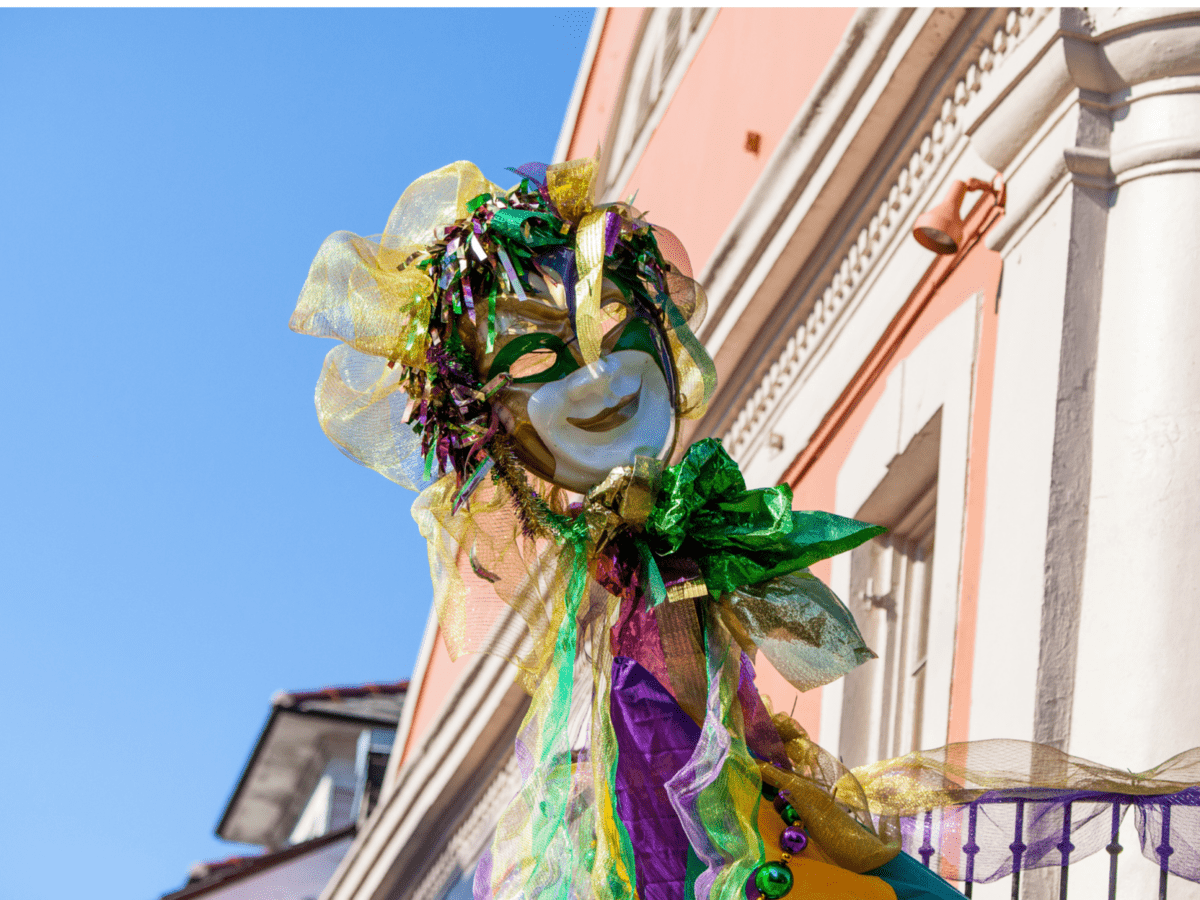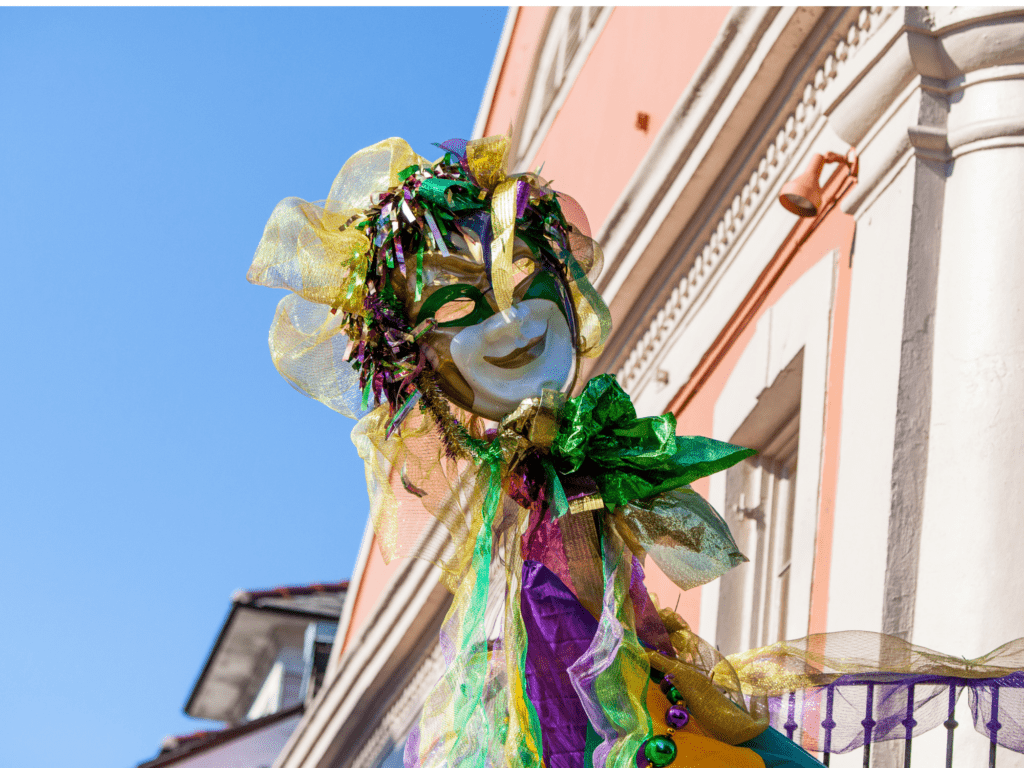 Just like many cities, especially those around the Gulf, Gulf Shores hosts its own Mardi Gras Parade.
Visit the town on Mardi Gras, and you can enjoy the colorful parade as well as the fun party that takes place around the festival.
Usually, the town holds the parade between 10 am and 12 pm, and anyone can come and watch.
Go to Orange Beach Indian and Sea Museum
The Orange Beach Indian and Sea Museum is a small, free museum in Orange Beach, Alabama.
At the center, you can learn about the history of Orange Beach's Native Americans as well as the area's fishing industry. Most of the artifacts and collectibles that you can find in the museum came from the families of early fishermen and Native people.
Even the building that houses the items is a part of the area's history. The small structure was originally a schoolhouse built-in 1910.
The museum is open year-round Tuesday through Thursday from 9 am to 4 pm.
Walk throughout the Foley Art Center and Art in the Park Event
If you're an art fan, you can check out the Foley Art Center. The center hosts lots of Art from artists all over the area, and you can see creations as varied as pottery, paintings, jewelry, and ornaments.
Or, over Mother's day weekend, you can venture to the Art in the Park Festival at Heritage Park. The two-day show is an art contest where artists from all over the southeastern United States come to try for the blue ribbon.
The Foley Art Center is open Tuesday through Friday from 10 am to 4 pm and Saturday from 10 am to 2 pm.
Bon Secour National Wildlife Refuge Is One of The Cheap Things To do In Gulf Shores, Alabama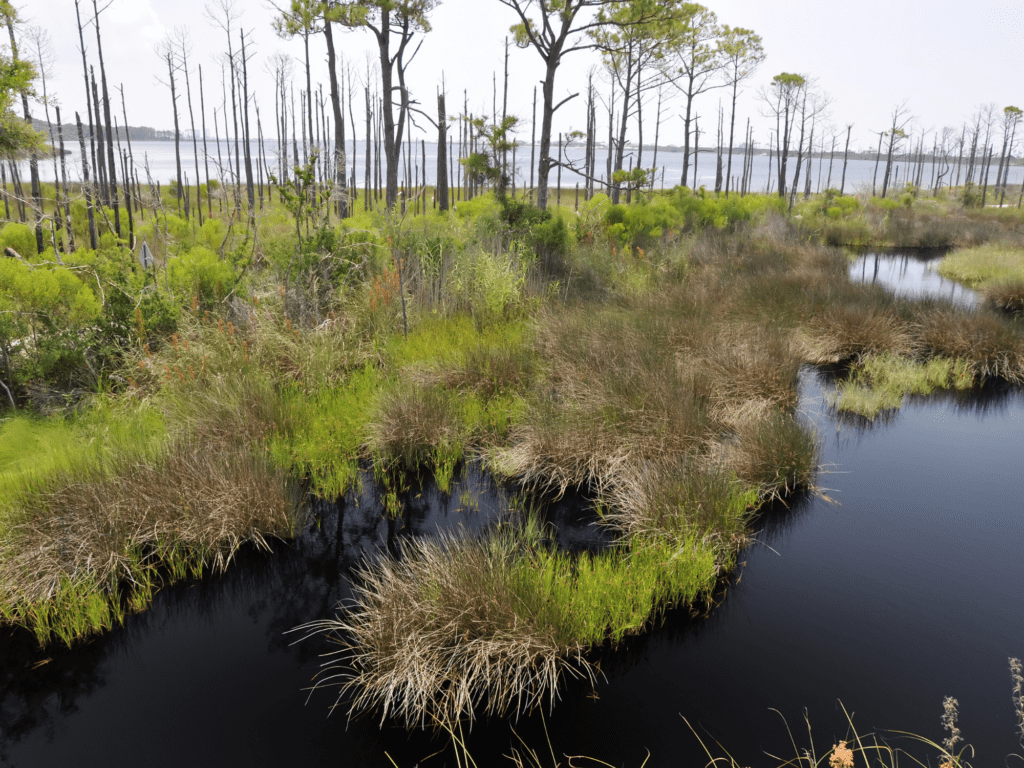 The Bon Secour National Wildlife Refuge is one of the last undisturbed areas left along the Alabama coast. Bon Secour, which means "safe harbor" in French, protects countless animal and plant species that would likely become extinct from the coast if it wasn't for the refuge.
Visitors to Bon Secour can see lots of species that are hard to find outside of the refuge, such as the Alabama beach mouse, sea turtles, and plovers. They can also walk through the different habitats that workers have created to protect the flora and fauna of the Alabama Gulf.
Eat at the National Shrimp Festival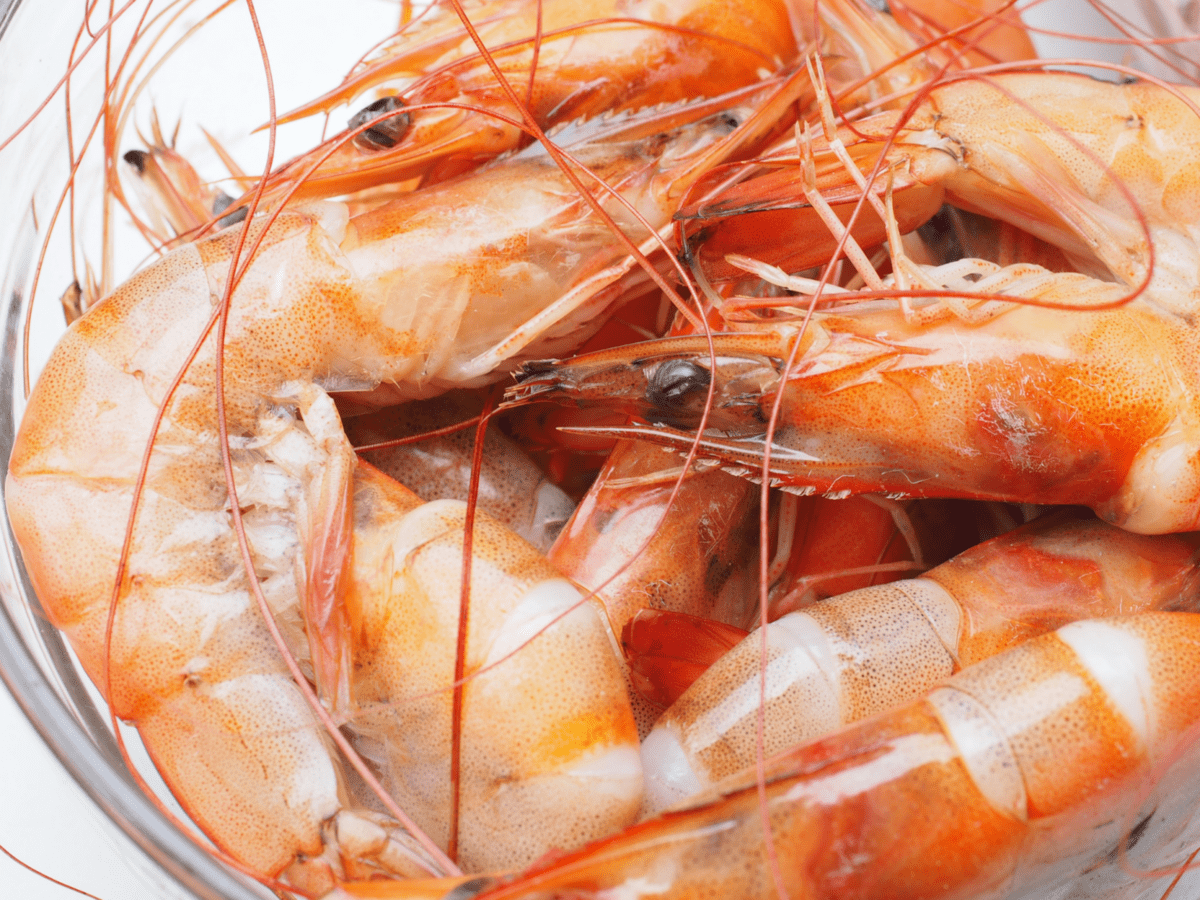 For almost five decades, Gulf Shores has hosted the National Shrimp Festival. Here, approximately 250,000 people congregate to eat all kinds and preparations of shrimp while listening to live country, classic rock, and jazz music.
You can also look through lots of different creations made by local artists or watch the annual Miss Shrimp Festival at the event.
The festival always occurs on the second full weekend of October and runs from Thursday through Sunday.
Play at the Gulf Shores Dog Park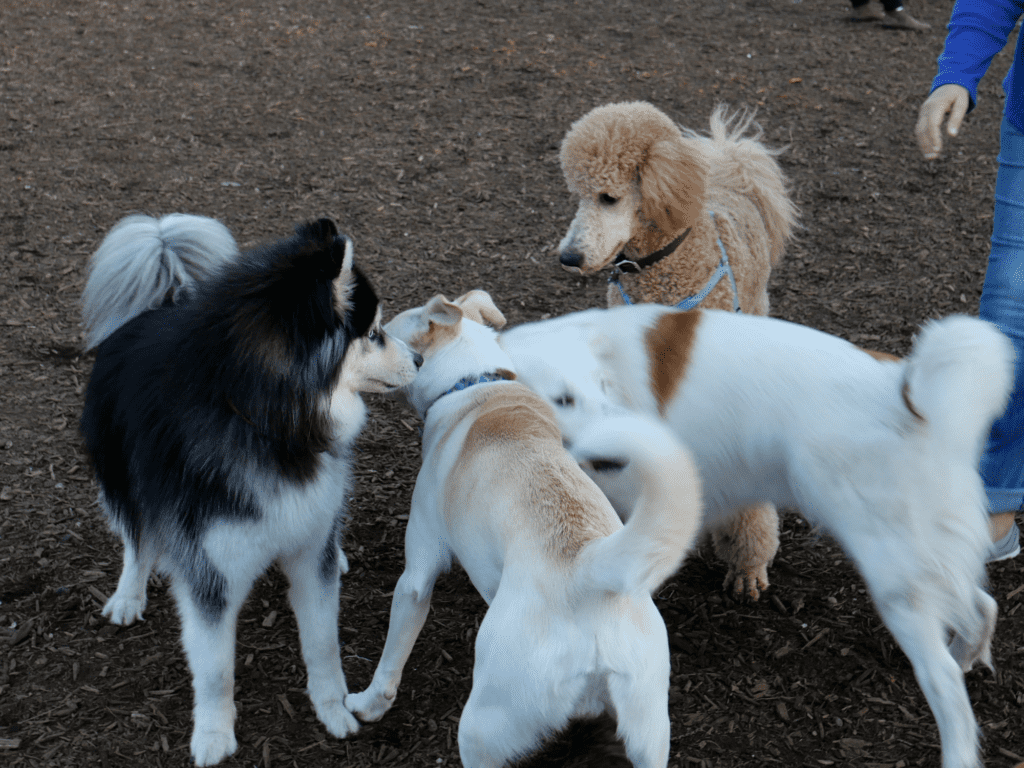 If you are interested in free things to do in Gulf Shores, Alabama, and want to bring your furry friend along, you can try out the Gulf Shores Dog Park. The sizable fenced-in park allows your dog to play in safety amongst other potential new buddies.
The park is open every day from dawn to dusk.
Visit Fort Morgan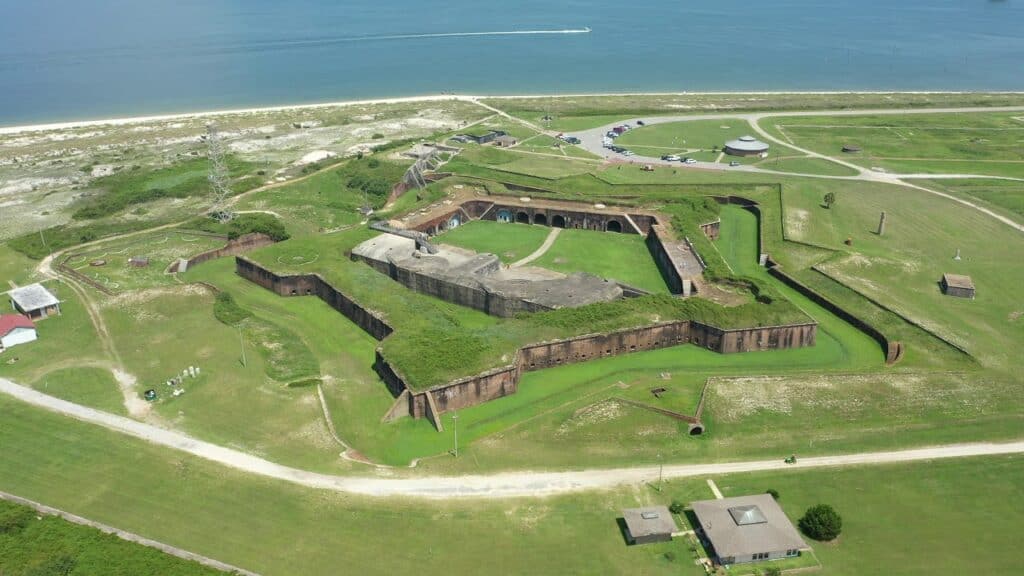 Fort Morgan is a state historic site in Gulf Shores, Alabama. It was built as an American fort during the Civil War and protected the southern coast from invasion. The fort has been restored and features many of its original buildings, including barracks and officer's quarters.
Fort Morgan is a historical place that tells the story of four wars. It's fun to walk around this fort because of the old relics like gun emplacements and jagged walls, which give you a feeling for life when people were fighting during the Civil War.
The Fort Morgan State Historic Site is open for tours and educational activities to learn more about this important part of American history.
The low-cost admission makes it a great place to visit for all ages, including families with children and seniors who can't afford expensive museums.
Monday – Saturday 8 am-5 pm with daily tours available.
Visit the Wharf in Gulf Shores, Alabama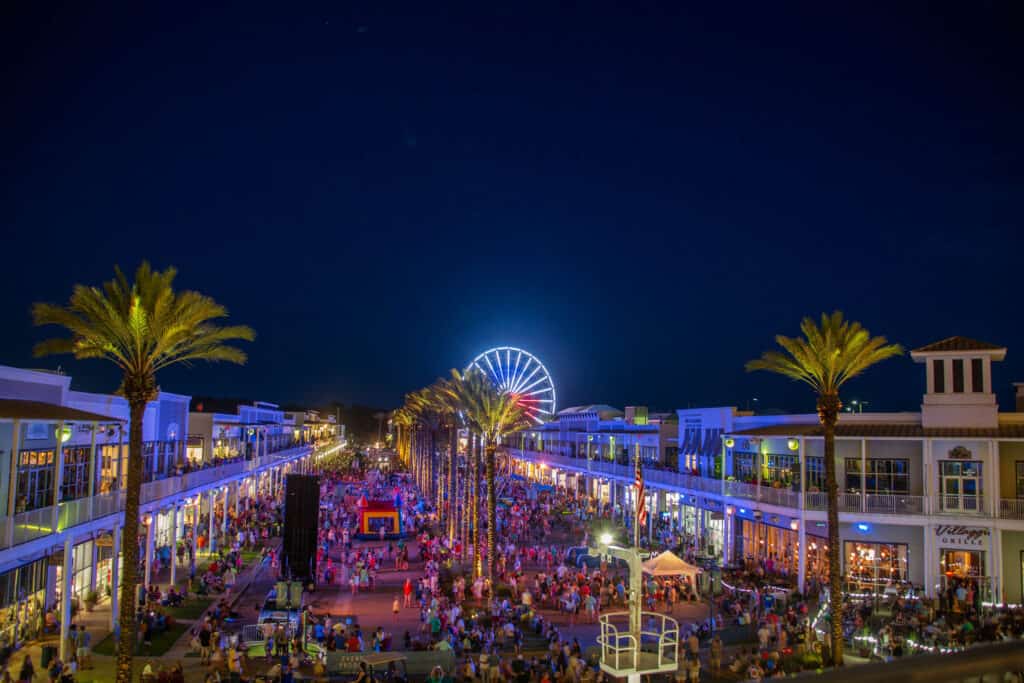 Visit The Wharf's charming local businesses, then dine by the sea at one of our many tempting bars and restaurants to wind down after a day of fun.
The Wharf is a massive retail and entertainment space in Gulf Shores, Alabama. It has been designed to enhance the experience for visitors by offering live music, unique shops, dining, cafes, bars, and much more. If you're looking for a place to get a souvenir or gift to bring home from your trip, this is a fantastic place to find it.
The Best Things to do at the Wharf in Gulf Shores Are:
Ride the iconic Ferris Wheel
Enjoy a Concert at The Wharf Amphitheater
Take a dolphin tour (a favorite thing to do with kids at the Wharf in Orange Beach)
Go Ice Skating (Popular thing to do in December in Gulf Shores)
Eat Seafood at Ginnys Lane
Get Photo with the Marlin statues -these are iconic statues at the Wharf on Orange Beach
Alabama Gulf Coast Zoo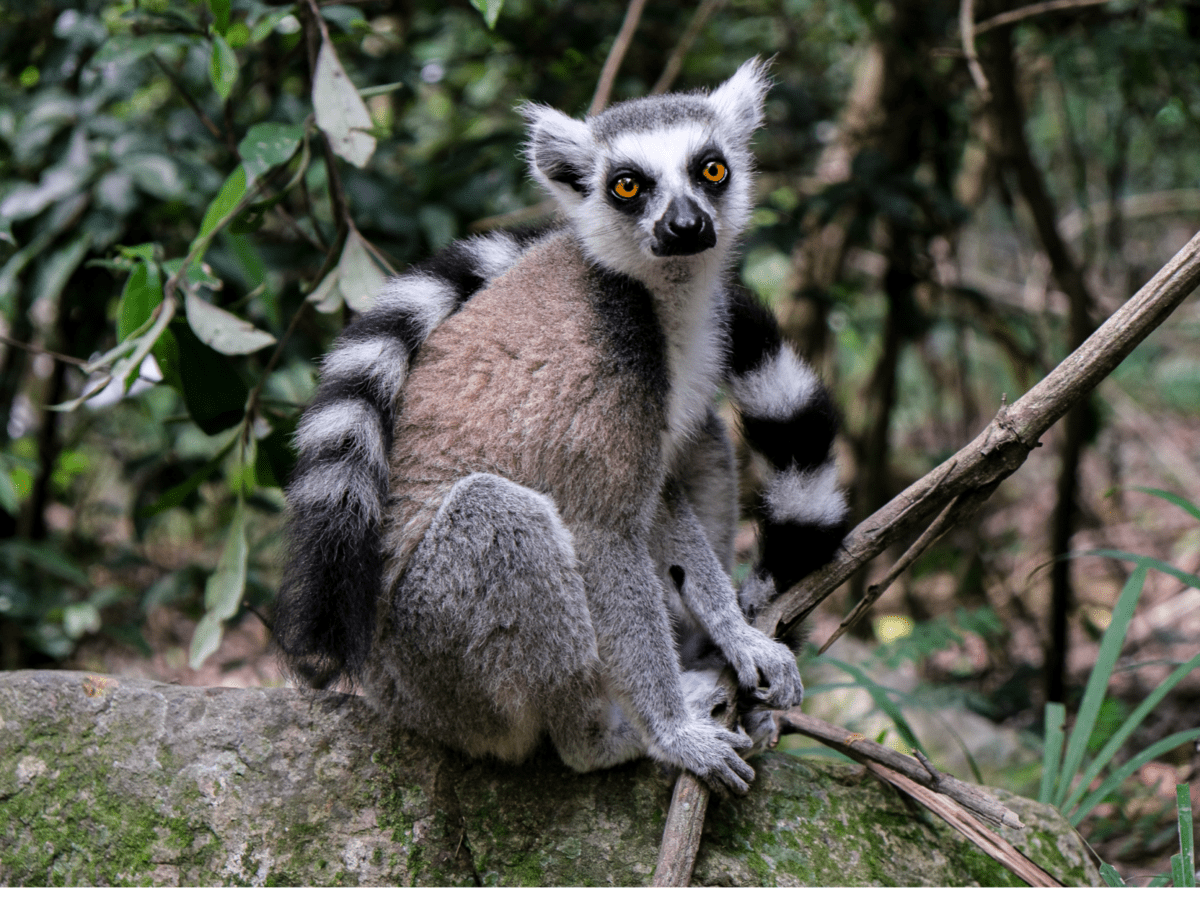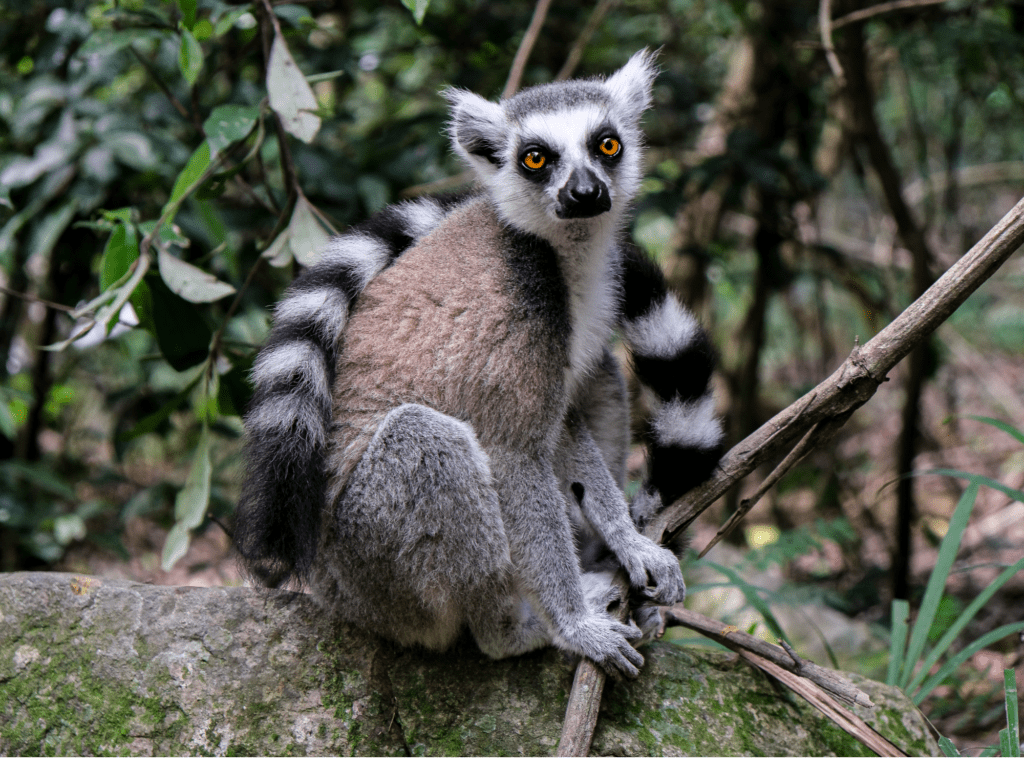 The Alabama Gulf Coast Zoo is a top destination for visitors and animal enthusiasts. It's home to all types of exotic animals, including lemurs, an African elephant named Rama who was rescued from the wild in 1990 after being injured by poachers, and many other species.
The petting zoo has interactive exhibits for children of all ages to enjoy. One of my most memorable moments was holding a kangaroo because I had never held one before! Another highlight would be watching the giraffe feeding station, as it's fun seeing them feed on leaves while standing up like a tree.
There are also many other unique animal encounters, such as the sloth and Lemur encounter.
The Wharf Ferris Wheel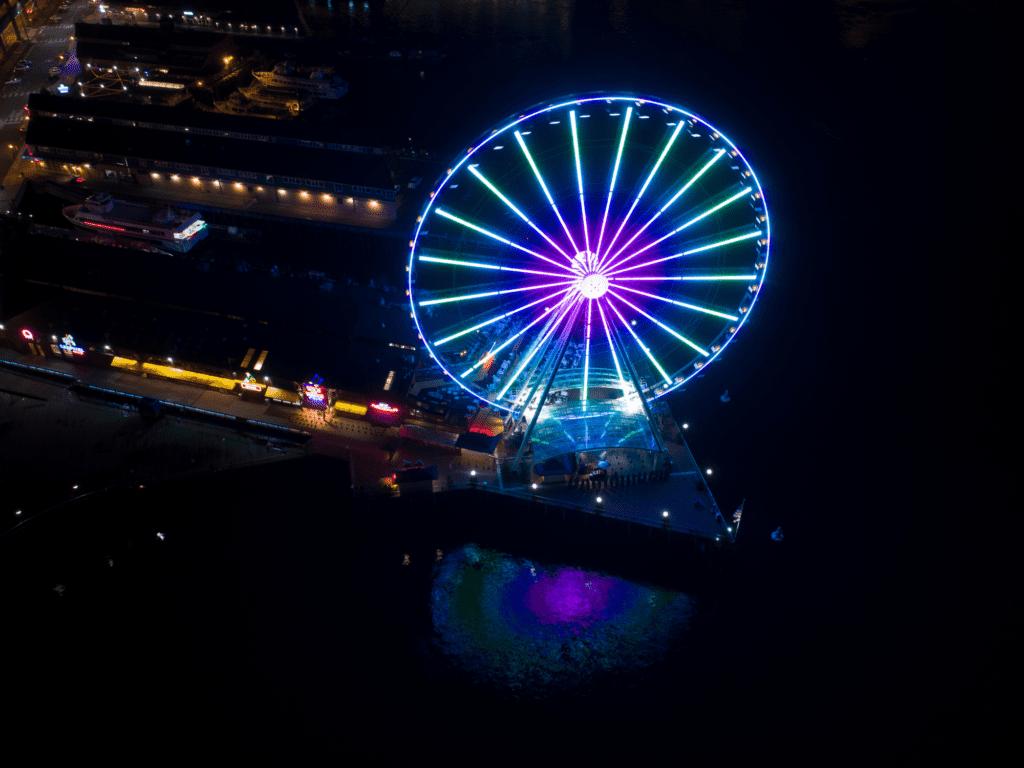 One of the best ways to experience Gulf Shores is riding the Ferris wheel. The Wharf's infamous Ferris wheel stands tall on the Gulf Coast, providing panoramic views. The ride is about 10 minutes and is totally worth it for those who want an unforgettable experience.
Gulf Shores Kayaking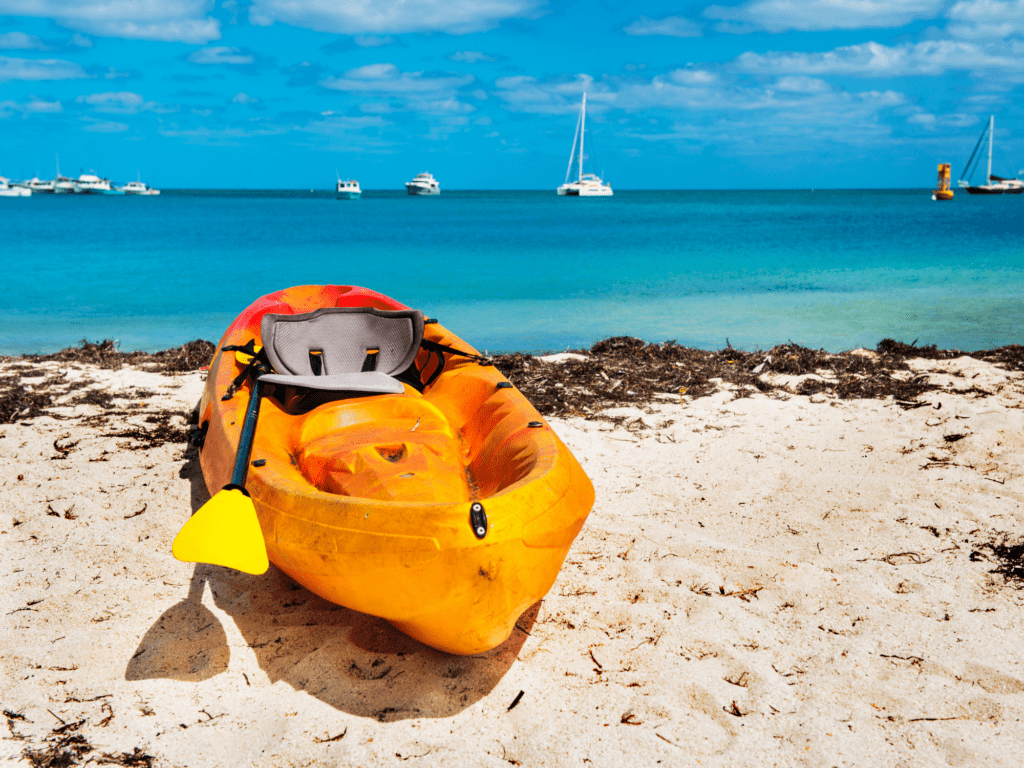 Kayaking is a fun, popular, easy, and affordable way to explore the Gulf Coast. It's an activity that all ages and skill levels can enjoy. It's perfect for those who want to get back into nature and experience the beauty of this coastal community.
There are many different types of kayaks available, so it doesn't matter if you're looking for something specific or just want to try out new things every day with your friends. When choosing a kayak, the most important thing is what type will best suit your needs, whether it be speed or stability.
Here are some things you should consider doing while kayaking:
Renting equipment from one of the many local companies
Kayak tour
Inflatable kayaks
Gulf Shores has many beach-side locations like Spanish Fort Bayou Park, where visitors can enjoy kayaking and other activities by water or land.
Florabama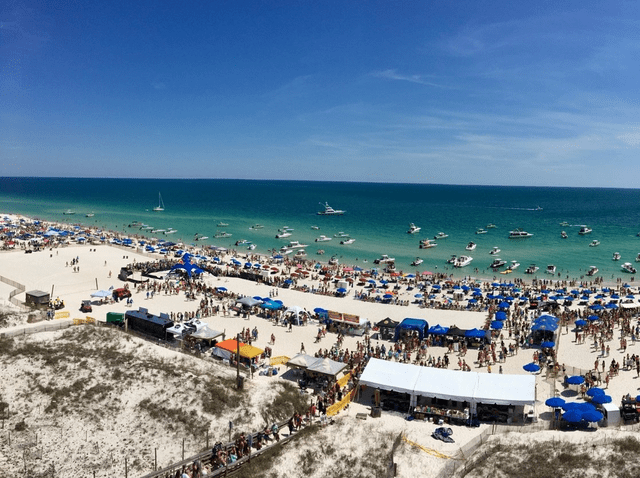 Yep! Just as it sounds, the Flora-Bama Lounge is located uniquely on Orange Beach, Alabama, and Perdido Key, Florida line, which makes it one of the world's top beach bars. This laidback country-themed bar is a well-known establishment, and… perhaps we could even call it a "landmark" because it really is just that cool!
The Flora-Bama has five stages for live music and features music from country, rock, dance, and beach vibe tunes. You can choose any or all of these stages to get your fix of live music at this fun place.
If you're looking for a more "chill" vibe, not to worry because Florabama has several beachfront bars where you can enjoy the waves of the ocean, a beautiful sunset, and the smell of the ocean while sipping on your favorite drink.
Alligator Alley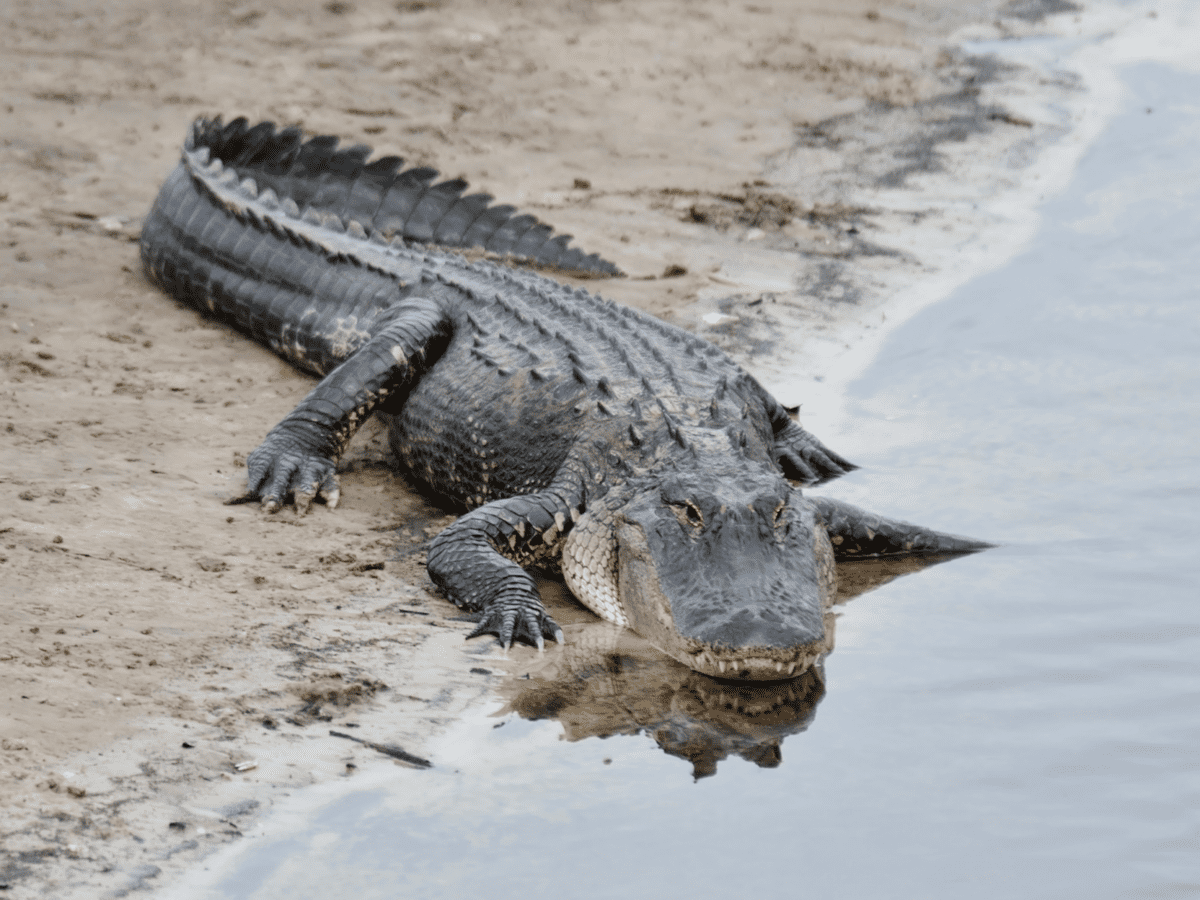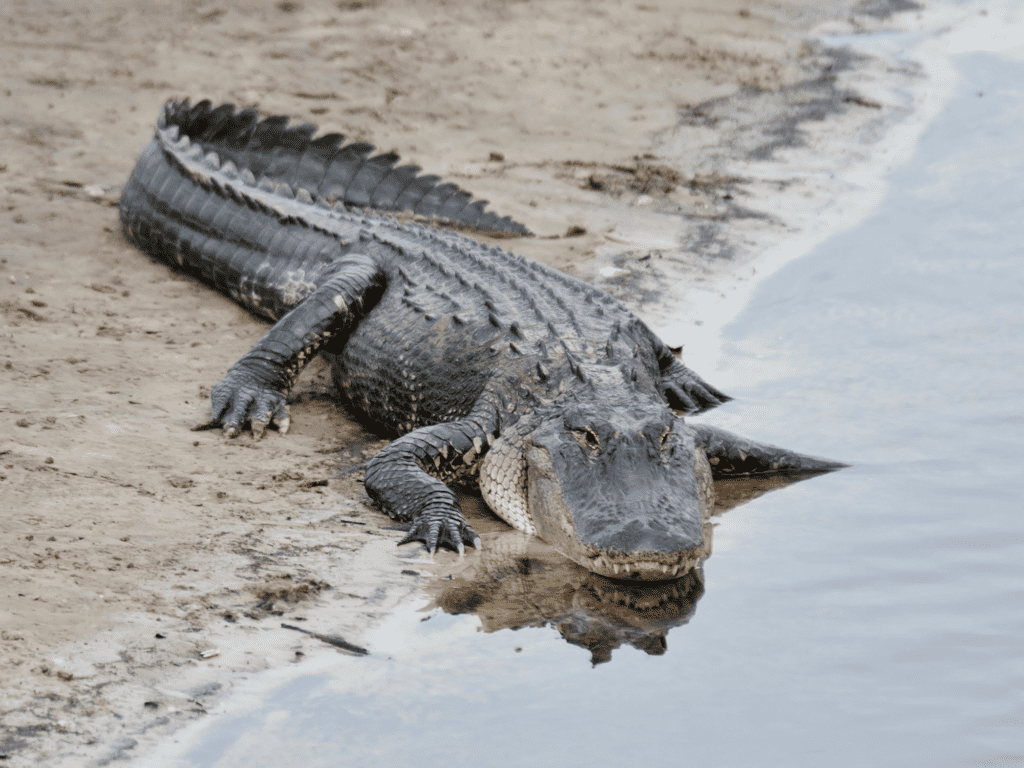 Haven't had the chance to see an alligator? Alligator Alley is the perfect spot to take in this "Southern Activity." Alligator Alley is a marsh sanctuary with an elevated boardwalk where you can observe hundreds of alligators and other animals in their native habitat.
You'll start with a guided walk on the elevated viewing platforms where you'll see Alligator hatchlings to mature adults chilling in the sun, courting and nesting in their natural habitat. YOu'll also have the opportunity to see other animals like turtles, owls, bullfrogs, and ospreys during this nature adventure.
Things to Do in Gulf Shores- Fat Daddy's Arcade
What is there to do on a rainy day in gulf shores and orange beach, Alabama? Get around it by playing arcade games at Fat Daddy's arcade. This is especially true if you're looking for something to do while the rain or wind blows outside.
Fat Daddy's Arcade is a fun place to take your kids; however, it offers something for everyone, including a huge arcade, a mini-golf course, six go-kart tracks, and the high flying spinning coaster.
The arcade is a great way to spend time with your family and friends, and there are indoor and outdoor activities to weather out the storm any time of the year.
Adventure Island
The ultimate family fun is Adventure Island, which features thrilling rides and activities for the entire family. Go-karts, bumper boats, and laser tag are some of the most popular activities available.
Don't miss the five-story volcano that erupts with sound and fire; kids of all ages will appreciate the volcano eruption!
Escape Room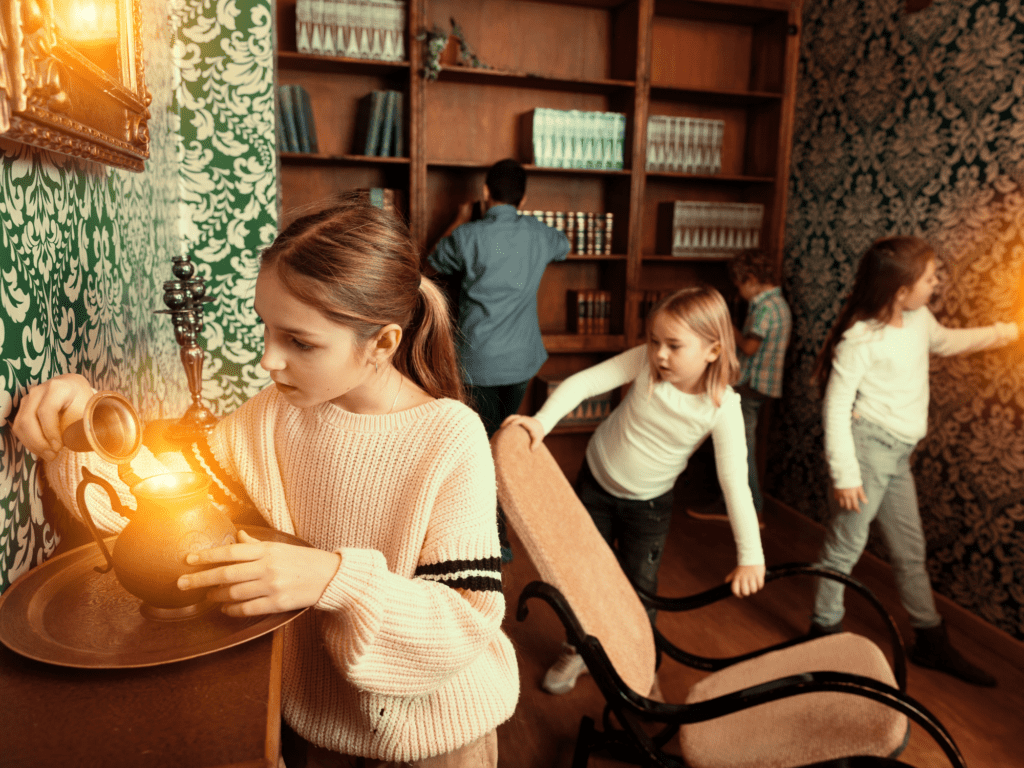 An escape room is a themed game where people must use their teamwork, ingenuity, and knowledge to find clues and solve puzzles. Escape rooms are becoming more popular as they give people an opportunity to bond with each other through the experience of solving challenging problems.
Players enter a themed room in the Escape Room to complete an objective. The goal is for each person in the group to escape from their situation and win by completing these objectives before time runs out.
The Escape Room in Gulf Shores offers a variety of experiences that will keep you entertained for hours or days on end!
They offer two different rooms that are suitable for up to eight people:
– "The Heist" – This game challenges players with breaking into a bank vault without being caught or killed while avoiding security guards who are trying to stop them;
– "Murder Mystery" – This game challenges players with trying to figure out who murdered the hostess of a party while also avoiding being caught by security guards.
Sunset Cruise in Gulf Shores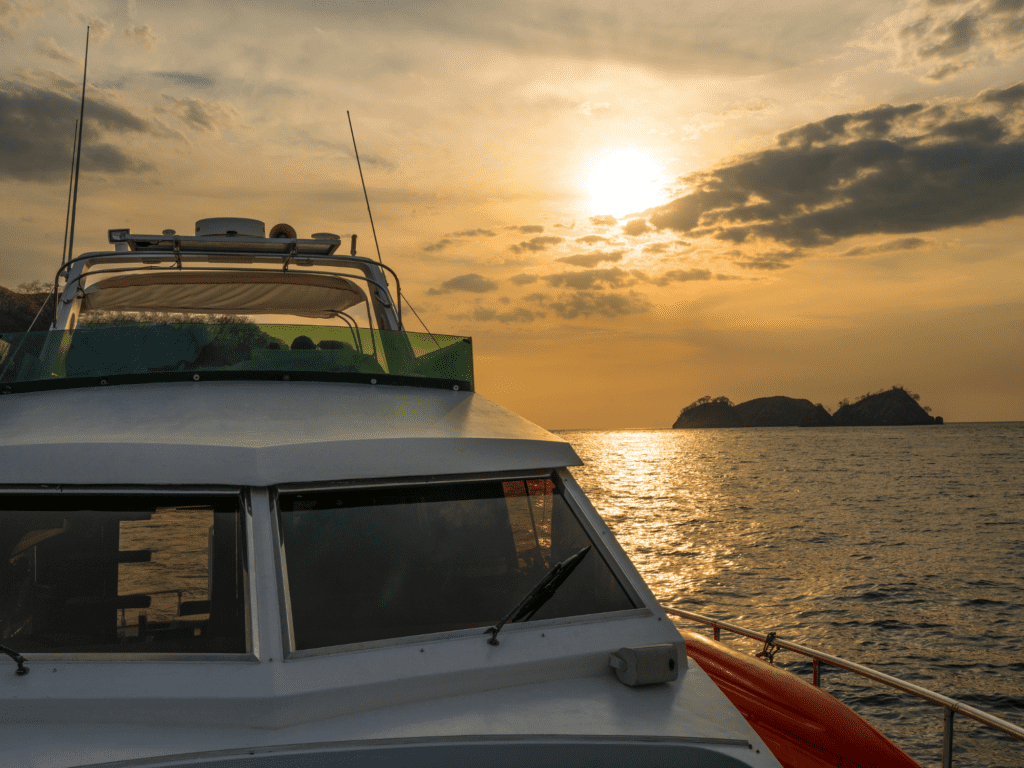 Do you want to see some dolphins, have a fun afternoon, go on an exciting excursion, or share a romantic evening while holidaying in Gulf Shores and Orange Beach? If so, you can experience it all by taking a cruise on the Gulf of Mexico. Several outfitters offer daytime cruises to see the dolphins or sunset cruises.
A cruise is a great thing to do for people looking for a memorable adventure on the water. A cruise allows you to see the beautiful sights of the Gulf and learn about some of its history.
Hugh S. Branyon Backcountry Trails
The Hugh S. Branyon Backcountry Trails run through Orange Beach, Gulf Shores, and Gulf State Park in Alabama. This system of trails is a hotspot for hikers and outdoor enthusiasts looking for an adventure close to the shoreline.
Hikers can explore a diverse ecosystem including lakes, marshes, and forests in this 15-mile long trail system. The trail system is also home to some unusual wildlife such as alligators and snakes that live in the area's natural habitats.
This network of trails provides visitors with beautiful views of beaches, marshes, dunes, ponds, forests, and more.
Dinosaurs In The Woods Trail
The Dinosaurs in the Woods Trail is a creative art installation that George Barber commissioned. The trail leads to an ecosystem where visitors can see dinosaurs and other extinct creatures. The area features three life-sized dinosaur sculptures made of concrete and bronze limestone. The trail surrounds a large pond with waterfalls.
The Hangout is a Great Place for a Cocktail
Looking for a unique, fun, and quirky place to get a drink? The Hangout is your place! You'll find a rubber ducky ceiling, a DJ booth made of PEZ dispensers, matchbox car window frames, and metal lunchbox walls.
The Hangout is a fantastic Alabama Beach Bar where you can unwind and absorb the Gulf Coast vibe. This Beach Bar on the Gulf Coast offers fantastic live music events at night and fun day activities for the family. There's something for everyone at the Hangout with foam parties, line dancing, spectacular beach views, unique cocktails, and photo opportunities.
Things to do in Gulf Shores- Fishing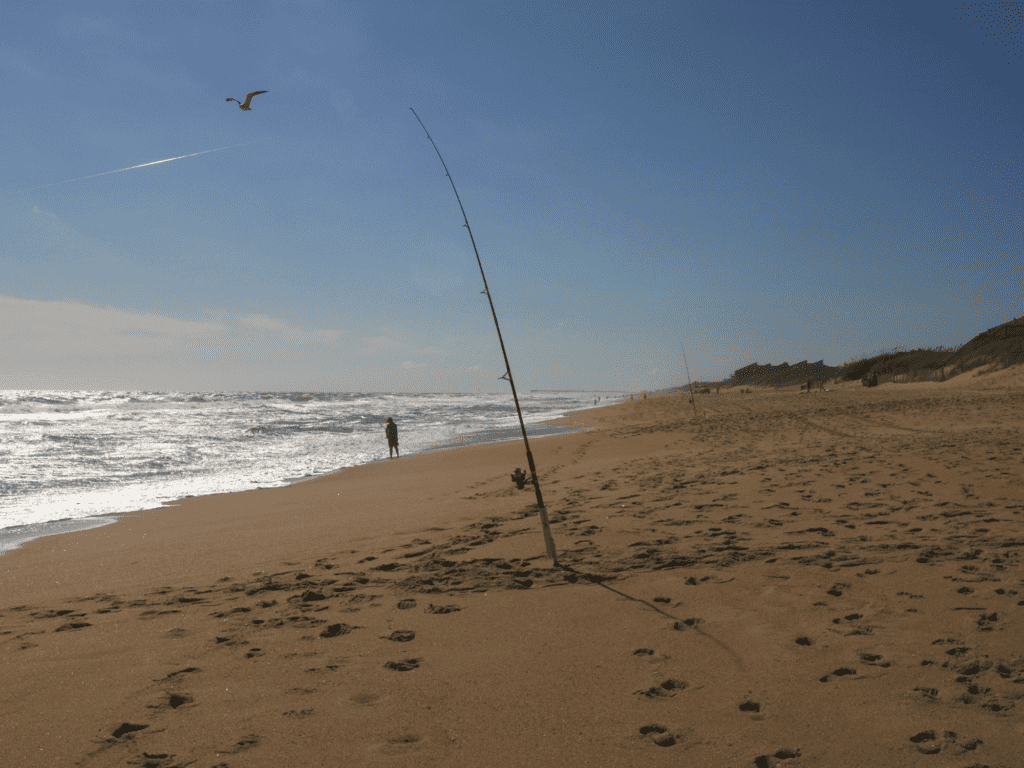 There are many things to do in Gulf Shores and Orange Beach, but fishing is one of the most popular. The fishing in this region can be very rewarding, and it's one of the most popular things people do here. Whether you're looking for freshwater or saltwater species, there are plenty of options available in the Gulf Shores-Orange Beach area!
What makes these areas so attractive for fishing? There are several reasons why fishermen flock to these parts of Alabama every year:
1) Fishing season runs until November, so you have a lot of time to catch your fish.
2) There are few restrictions on fishing, meaning that there is plenty of room for recreational fishing!
To learn more about the fishing in Gulf Shores click here.
Get Out and Explore
I hope this list of things to do in Gulf Shore Alabama will help you with your trip planning to the area. If you have favorite things to do that should be added drop them in the comments below.
If you happen to be traveling on a road trip don't miss our other favorite things to do. Like the best fall road trips in America or our favorite road trips in the USA. Also if you're looking for some of the best road trip apps to make your travels easier check this out.
FAQ About Gulf Shores Alabama
What can you do for free in Gulf Shores?
You can do a few free things in Gulf Shores, such as visiting the beach or meandering along one of the walking trails. There are also some museums and aquariums that charge no admission free.
Which is better, Gulf Shores or Destin?
Because Destin is larger than the Gulf Shores area, there are simply more things to do. In addition, there are several bars closer together along the main strip of Destin than in Gulf Shores. While you may have a wonderful time at both Destin and Gulf Shores after dark, it's clear for us that Destin wins!
Can You Fish at The Wharf in Orange Beach?
Even though The Wharf is home to some of the Gulf Coast's best fishing competitions, there is no fishing directly at The Wharf. There isn't really a convenient place for fishing because there is no public pier on site. However, the nearby Gulf State Park Pier is a fantastic location for fishing! Before casting a line into the water, be sure to get a local fishing license. Here are some great fishing locations in Orange Beach
How much does it cost to fish in Gulf Shores?
If you're looking to fish off the pier in Gulf shores, daily permits are $9 for adults, $5 for children. Weekly permits are $41 for adults and $11 for children. You can learn more about fishing from the pier here. If you're looking to take a guided fishing tour, there are several to choose from. The price ranges depending on how long you're looking to spend on the water. To learn more, click here.
Can you fish off the beach in Gulf Shores?
All of the seas in Gulf Shores and Orange Beach, including the Intracoastal Waterway and bays, require a saltwater fishing license. Pier fishing is very enjoyable; especially with children. If you're going to the Gulf State Park Fishing Pier, pay your fee, select your location, and drop your fishing line.
Where can I fish on the beach in Gulf Shores?
Gulf Shores Public Beach is a popular spot for beach fishing in Gulf Shores. You'll find that most people choose to fish off one of the piers. For more information about fishing on the pier, on sea or on the beach click here.
How long is Gulf State Park pier in Alabama?
The Gulf State Pier is 1540 feet long
How far apart are gulf shores and orange beach?
Gulf Shores and Orange Beach are really close to each other; i'll take you about 12 minutes or 7 miles to get from one place to the otheer
What is Gulf Shores Alabama known for?
Gulf Shores Alabama is known for its Gulf beaches, which are some of the widest in the world. It is also known for its coastline and its miles of white sand beach.