Nampa is growing at records speed, and this once small city is creating a vibe that is really pretty cool. To be honest, I grew up in Nampa, and during those years, there wasn't much to write about it. However, over the last several years, Nampa has been developing its downtown into a thriving area that is really desirable.
What I love most about the area is that the downtown is walkable. You'll find residential areas not far from some of the best hot spots like PreFunk, Crescent Brewery, Mesa Tacos and Tequila, and Flying M Coffee Shop.
Nampa is often overshadowed by its larger neighbor to the east, Boise, only 20 minutes away. But if you're looking for a city with a small-town feel and a historic downtown that's growing in the right way, I highly recommend you check it out.
About Nampa
Nampa, Idaho, was once a crossroads of trains and farms. It has developed into the second-largest city in Idaho. It's known as a food processing, agribusiness, and manufacturing hotspot. It has drawn a wide range of retailers and restaurants, and other commercial enterprises over the last several years.
Where is Nampa?
The city is located 20 miles from Boise along I84. Nampa is 400 miles from Portland, OR, and 360 miles Northwest of Salt Lake City, UT. The Boise airport is located less than 20 minutes from Nampa.
Weather in Nampa
The summers in Nampa are hot, dry, and mostly clear. The winters are cold, partly cloudy, and snow accumulations can be seen.
NAMPA WEATHER
What is Nampa Idaho Famous For?
Nampa is known for "its smell." No, not really, but if you've ever arrived in Nampa from the freeway and have wondered what that smell is, chances are you're experiencing the Sugar Beet Factory smell. Sugar beets are a major crop here, and the factory can let off quite a stench.
What To Do Downtown Nampa
Labyrinth Escape Games
Labyrinth Escape Games isn't your average escape room location. Not only can you attempt to solve complex puzzle rooms of all levels at this place, but you can also do it while immersed in an elaborate setting that incorporates special effects.
When you arrive at this Escape Room or go to their website, you can look through the rooms they have and read their descriptions to determine which one is ideal for you and your crew.
Nampa Farmers Market
The weekly Nampa Farmers Market in Lloyd Square Park, downtown Nampa's main square, features locally produced goods and arts.
The farmers' market is open every Saturday from April to October and attracts over 100 vendors on average. Visitors may find a wide range of products produced within a 100-mile radius, including fruits and vegetables, gourmet foods, home cooking, and artwork and crafts.
The market, a favorite among locals, has expanded from three vendors in 1989 to a bustling event where people of all backgrounds come every Saturday morning to see what's for sale.
Crescent Brewery
The Crescent Brewery calls itself a "diamond in the rough." Though not the fanciest establishment, The Crescent is a laid-back brewery that welcomes people of all walks of life.
Highlander Hammer Wee Heavy Ale, Searbh IPA, and Skull Splitter IPA are just a few of the tasty ales offered in the tasting room.
Crescent Brewery also has music, trivia nights, and other fun-themed evenings throughout the week.
Canyon County Historical Nampa Train Depot Museum
The Canyon County Historical Nampa Train Depot Museum is a treasure trove filled with fascinating artifacts and information about Nampa's past. The museum houses local transportation artifacts and vintage items in a building made from brick and sandstone.
The Train Depot Museum is a great place to learn about the area's history. It has exhibits and activities which teach visitors about the Native Americans who lived in the area, farming, railroads, and more.
Experience The Biggest Pizzas At Messenger Pizza
If you're looking to feed a large group, Messengers Pizza is your place; they have one of the most enormous pizzas I've ever seen. Messenger Pizza is located in the heart of downtown Nampa. It is a laid-back, cozy space with live music on occasion. You can order a slice or a whole pie for yourself or your family. The pizza here is delicious and will definitely satisfy your cravings.
They offer craft beer, fabulous pizza, sandwiches, and salads (with a salad bar).
Enjoy Mouthwatering Food at Brick 29 Bistro
Brick 29 Bistro is a restaurant in Nampa, Idaho, that offers a unique and charming industrial interior design. The menu offers classic American fare with something for everyone. The atmosphere is relaxed, and the service is excellent.
If you're looking for a delicious meal while in Nampa, Idaho, Brick 29 Bistro is the place to go. With a variety of mouthwatering eats to choose from, you can pair your selections with a glass of wine and a flavorful dessert.
Enjoy American Fare at LeBaron's Honker Cafe
LeBaron's Honker Cafe is a local favorite in Nampa, Idaho. The restaurant offers a relaxed atmosphere and classic American fares, such as burgers, sandwiches, and salads. The menu also includes breakfast items for those who want to start their day off right.
LeBaron's Honker Cafe is a family-owned and operated restaurant in Nampa, Idaho. The cafe is open for breakfast, lunch, and dinner and has a
Mesa Tequila and Taco Bar
This place is fantastic! Like really fantastic, I mean it. If you consider yourself a "taco connoisseur," we're sure you'll adore this contemporary restaurant. Mesa keeps it simple with a small menu that delivers big tastes.
Mesa is located in the heart of downtown Nampa; they specialize in unique taco creations and amazing agave spirits. The vibe is spot on, and the service is excellent. This cutting-edge restaurant is a true gem for Nampa.
Things to Do in Nampa
The best activities in Nampa often compete with the state capital for the best things to do in Idaho, but that doesn't mean you shouldn't spend a bit of time exploring all the great things to do in Nampa.
The Warhawk Air Museum
The Warwick Air Museum in Nampa, Idaho, is a great spot to visit for aircraft memorabilia and even full-sized airplanes.
When John Paul was restoring planes in his hangar, people began to bring him air history artifacts, and the museum's founders, Sue and John Paul, started collecting them when they realized how much interest there was in this topic. They established the Warwick Air Museum after amassing a significant collection and then continued acquiring things like medals, uniforms, and photographs from veterans to fill their museum.
Rusty Retro Antiques and Oddities
Rusty Retro Antiques and Oddities is a popular store in Nampa. You'll find tons of exciting things at this one-of-a-kind shop. Rusty Retro has something for everyone, whether you're looking for vintage furniture and jewelry, peculiar oddities, or local artworks.
The store also allows you to rent some of the items as photo props.
Ridgecrest Golf Club
Visiting Ridgecrest Golf Club in Nampa is a must-do if you enjoy golf. One of Idaho's finest 18-hole courses, designed by renowned course architect John Harbottle III, Ridgecrest is one of the area's best.
The club also provides several services, including a full-service clubhouse and championship practice facilities. Beginners need not be concerned since they can take private lessons or clinics to help them learn the sport.
Lake Lowell Park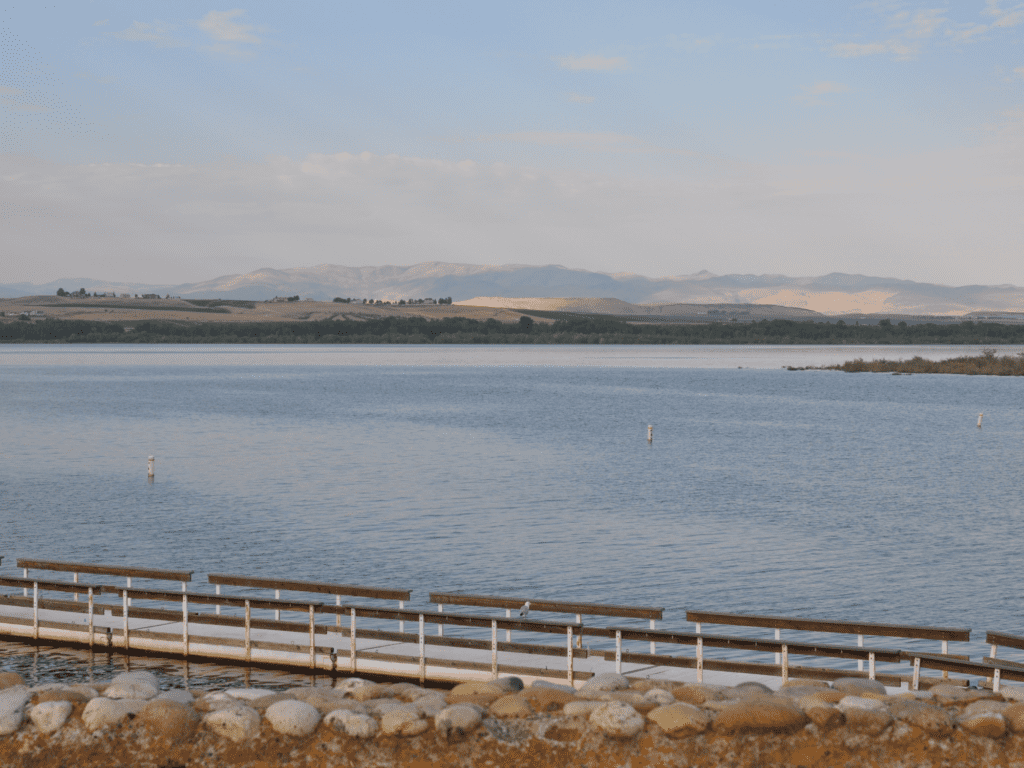 Lake Lowell Park is a 20-acre park with a wide range of activities to entertain the whole family. Lake Lowell, created in 1909, is one of the West's biggest off-stream reservoirs.
At Lake Lowell, visitors can:
Have a picnic
Swim
BBQ
Play disc golf
Go boating
Go fishing
Birdwatch
Hike
The Deer Flat National Wildlife Refuge, which also adjoins the park, provides visitors with an infinite number of activities to do.
Are you looking for a good Hike in the Boise Area Click HERE to read more
Ford Idaho Center
The Ford Idaho Center is one of Nampa's major attractions. The huge complex allows visitors to attend various shows, including sports and live music events, trade shows, and equestrian expos.
The Ford Idaho Center is one of the most popular entertainment facilities in the Pacific Northwest due to its ideal position between Seattle, Salt Lake City, Portland, and Reno.
Nampa Dog Park
The Nampa Dog Park is a beautiful place for your dog to take some vacation time. The park has plenty of room for dogs to run around and play, and there are no restrictions on what types of dogs can come. This makes it the perfect place to bring your furry friend.
Deer Flat National Wildlife Refuge- Great Free Thing to Do in Nampa
If you're looking for a place to get away from the hustle and bustle of city life, Deer Flat National Wildlife Refuge is the perfect spot. Wildlife is abundant, including birds that can be seen from the trails. Located in Nampa, this area is ideal for people who want to reconnect with nature and the outdoors. The refuge is also close to Lake Lowell, which is a popular destination for visitors.
Walk, or Run On The Wilson Path
The Wilson Pathway is approximately three miles long. This route can be accessed just north of the Stoneyridge Subdivision, near an access point on Sunnyridge Road. There aren't many parking spaces, so you may need to park on the side of the road or in Wilson Creek Park. While jogging, walking, or cycling, you will experience incredible scenery and explore various Nampa neighborhoods.
Snake River Stampede & Rodeo
The Snake River Stampede is a Professional Rodeo Cowboys Association (PRCA) rodeo in Nampa, Idaho. The event has been running since 1938 and is one of the most highly respected and famous rodeos in the country. Athletes from all over come to compete for a chance at winning the top prize, and fans travel from near and far to witness all the action.
Every year, the Snake River Stampede and Rodeo take place during the third week of July. The rodeo features competitions in bull riding, calf roping, steer wrestling, saddle bronc riding, and more. There are also carnival rides, food vendors, and a parade.
RedHawk Public Golf Course
The RedHawk Golf Course is located in Nampa, Idaho, on the shores of Lake Lowell. The course was landscaped in 2014 and offers a challenging but rewarding experience with its rolling fairways and smooth greens.
In addition, the course offers a pro shop and restaurant on-site. The practice facilities are popular with golfers of all levels, allowing players to warm up before their round. And if you need to work on your game after your round, the driving range and putting green are available for use.
Go Fishing at Wilson Springs Ponds- Another Free Thing to Do in Nampa
The Wilson Springs ponds are a great spot to fish in the Treasure Valley. The ponds have a green belt system with three general fishing ponds and one catch-and-release trophy pond. There are numerous fishing docks over the water built for fishing day use.
Things to Do Near Nampa
Indian Creek Winery
Indian Creek Winery is a vineyard and winery located close to Nampa, Idaho, in Kuna. The vineyard was established in 2001, and they grow a range of grapes, including Cabernet Sauvignon, Merlot, Syrah, Zinfandel, Pinot Noir, and Riesling.
They produce around 5,000 cases per year and have won several awards for their wines. The winery has a decent selection of wines, most of them being red. They also have a Pinot Noir, White Pinto, Viognier, Star Garnet, Mountain Syringa, and Dry Rosé.
Wahooz Family Fun Zone
The Wahooz Family Fun Zone is one of the best places to go with the family for a full day of fun. The vast complex houses indoor and outdoor games in which children and adults alike can explore various activities. Wahooz numerous activities include:
Laser tag and a laser maze challenges
Bowling (with food and a full bar)
Golf
Bumper cars and bumper boats
Batting cages
A climbing wall
Go-karts
An arcade
A rope course
Sawtooth Winery
Sawtooth Winery is a premier winery in the Snake River Valley. It was established in 1987 by the Pintler family, who recognized the wine-growing potential of their steep and south-facing pastures. The area's high elevation and long daylight hours make it an ideal place for grape cultivation.
Sawtooth Wine Cellar is a must-see winery nestled in the middle of the Owyhee Mountains. The cellar offers tastings with their wines and gorgeous views of the mountains.
Roaring Springs Water Park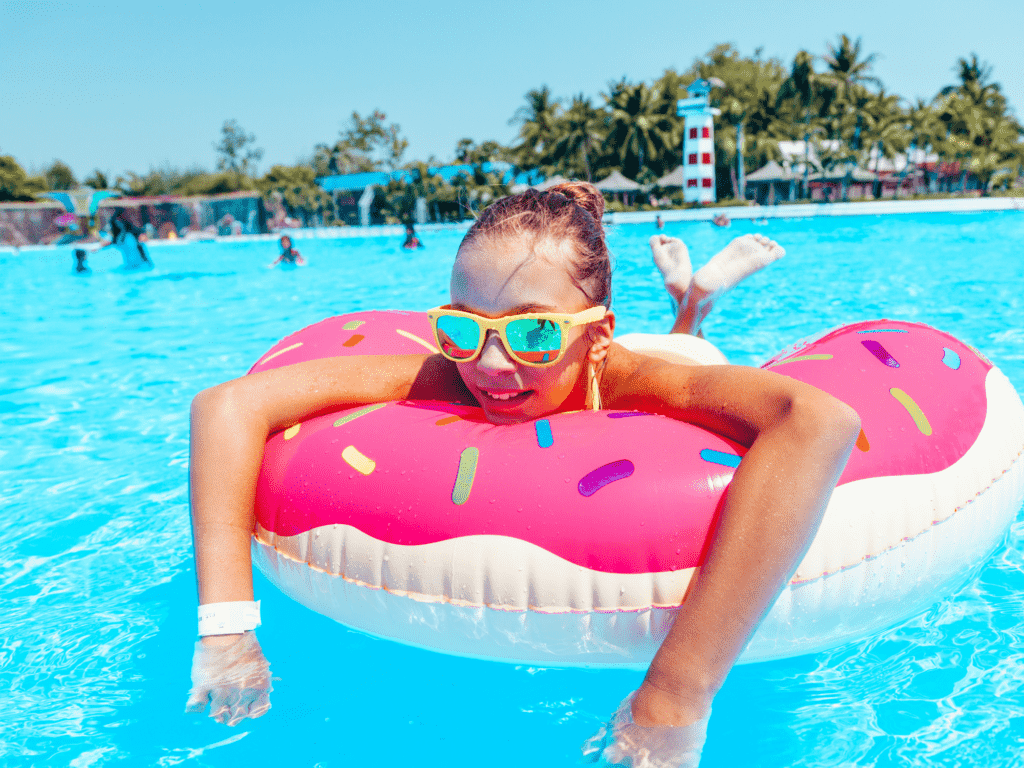 Roaring Springs Water Park, only a few miles away from Nampa, is a huge water amusement park where everyone can have fun while cooling off in the summer heat. The park contains lots of attractions, such as:
Snake River Run – A double explosion loop with a 180-degree turn
Bearfoot Bay – An area with six slides, six cabañas, and a shallow wading pool for kids
Corkscrew Cavern – A drop-down slide where riders move at 38 feet per second
Viper's Vortex – A four-story flume
White Water Bay Wavepool
The Avalanche – A half-pipe type water ride
Endless River – A slow-moving lazy river
Meridian Speedway
Meridian Speedway is a quarter-mile, asphalt-paved speedway in Meridian, Idaho, approximately 12 miles from Nampa. The track is mostly used for late model auto racing, modified racing, and other local-level motorsports throughout the year.
Car enthusiasts of all ages can soak up the rush at this location.
RV parking is only two blocks from the arena, allowing fans to park their RV and hang out at the track for as long as they want.
Get Out And Explore The Best Things to Do in Nampa
There you have it all of my favorite things to do in Nampa wrapped up into one big guide. I hope you have fun exploring Nampa and the areas around this growing city.