Scottsdale is known for its great weather, but it also has plenty to offer in the way of nightlife.
There are tons of options for a night out in Scottsdale, from downtown hotspots like Bar Smith and Bumblebee Coffeehouse to more low-key spots like the Powerhouse Lounge and The Posh.
This list is just scratching the surface; you can also explore galleries, museums, and other attractions in Scottsdale at night.
What To Wear At Night in Scottsdale
Arizona is a wonderful destination for those who love to be outside. It doesn't get much rain in the desert, and during the day, it can be very hot but cool down dramatically at night.
I'd wear a tank top during the day and then anticipate wearing a long-sleeve top or light jacket at night during the spring!
Make sure you apply sunscreen frequently throughout the day during all seasons of the year.
Scottsdale Weather
SCOTTSDALE WEATHER
If you're looking for a place to get out and enjoy some time away from the city, Scottsdale is an excellent destination. The weather in this area of Arizona is perfect year-round, with high temperatures in the winter averaging around 60 degrees Fahrenheit and a low of 50. It's not uncommon for temps to reach into the 100s.
What Airport Do You Fly Into to Go to Scottsdale?
If you are flying into Scottsdale, you will land at Phoenix Sky Harbors International Airport. The airport is located 10 miles west of downtown Scottsdale.
How To Get From Airport to Downtown Scottsdale?
There are a few options for transportation once you land. The cheapest way to get into Scottsdale is by taking the Valley Metro light rail train, which costs $2 per person. You can purchase single-ride tickets at the vending machines located throughout the airport.
The light rail train will take you directly to downtown Scottsdale, where most of the hotels are located. If you want to avoid the light rail train, you can take a taxi from the airport.
The cost is about $20, and it will take approximately 10 minutes to get into Scottsdale.
If you are staying on the west side of Scottsdale, you can also take a shuttle. Several shuttles will pick you up from the airport and drop you off at your hotel for about $20.
What is There to do in Scottsdale, AZ at Night?
What is there to do in Scottsdale, AZ, at night? During the evening hours, there are many exciting things to do in Scottsdale, Arizona.
These activities include grabbing a drink at one of the many bars or restaurants, hanging out at a museum and watching a movie, going to an art gallery opening in Old Town Scottsdale, catching live music at some of the two.
Let's dive on in and figure out the best things to do at night in Scottsdale
Old Town Scottsdale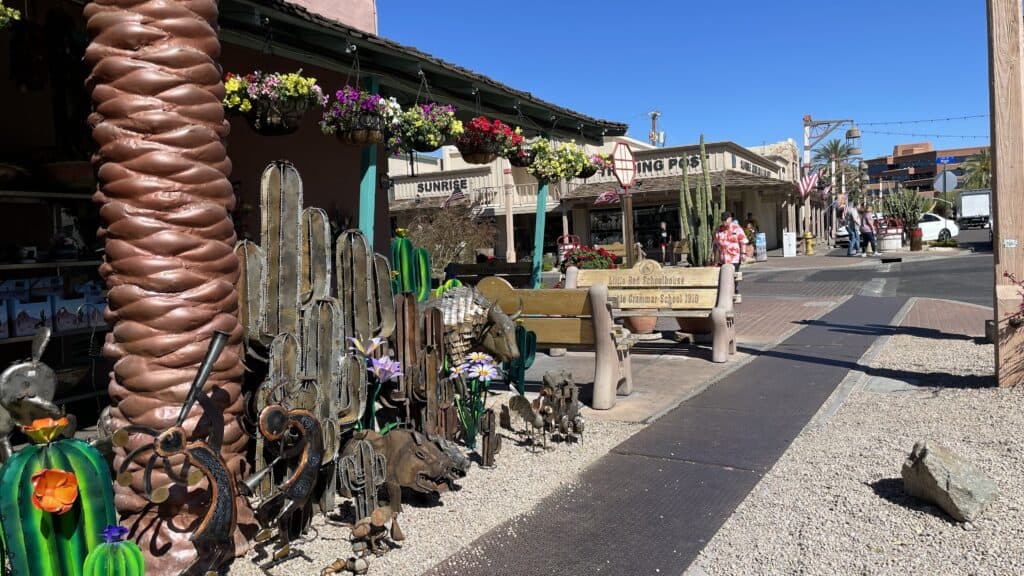 If you're looking for a taste of the Wild West from the past, Old Town Scottsdale is your place. It's also an excellent spot for those who want to experience rustic traditions that come to mind when one thinks about Arizona. However, don't let that fool you into thinking it's not fun for today's residents!
Old Town Scottsdale has something for everyone. This area features southwestern specialty shops, restaurants, art galleries, etc. There are also plenty of photo opportunities to be had here!
One of the main attractions in this area is the Adobe Mission. This building was constructed in 1892 and now serves as a museum with beautiful stained glass windows.
You can also find other historical landmarks here, such as the Salt River Bridge and Pioneer Park Museum.
If you're looking for something outdoorsy to do, take a walk or bike ride along the riverbanks.
There are also residential buildings, offices, and restaurants, among other sights worth checking out.
Sonoran Desert Night Tour ATV Ride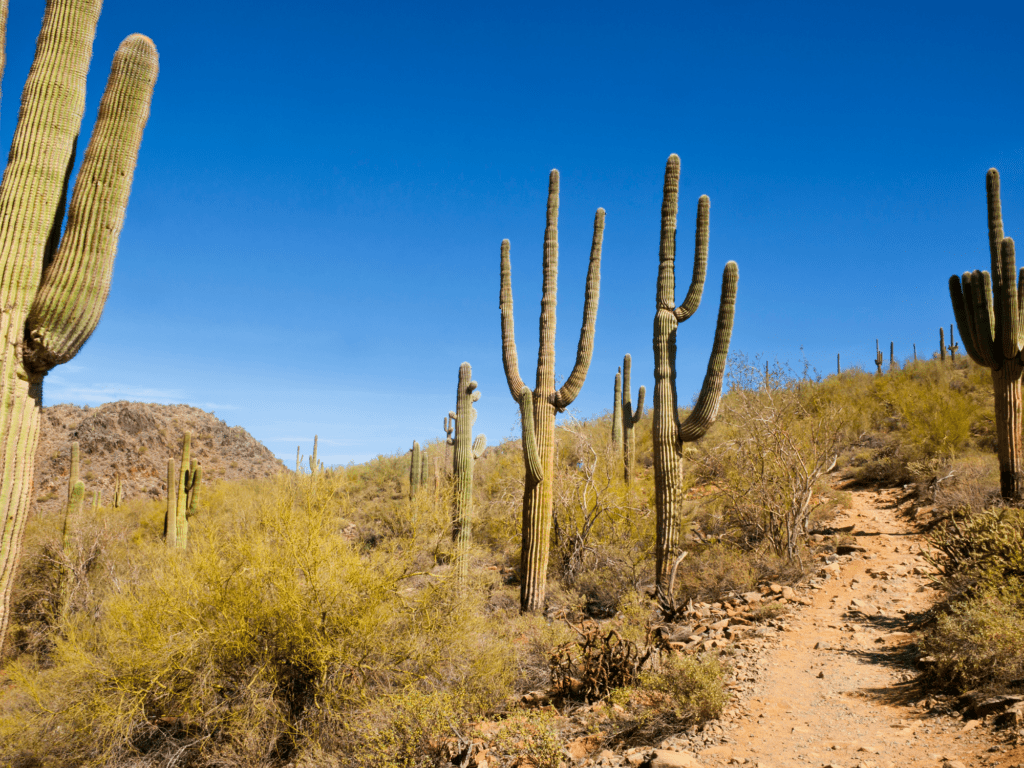 If you're looking for a thrilling experience that offers a different perspective of the Sonoran Desert, consider an ATV tour or jeep ride through the desert at night.
Scottsdale is known for its beautiful Sonoran Desert, and during the night, the desert comes alive with different activities.
You'll be treated to stunning views of the desert landscape as you race down dirt trails and hills.
Just make sure to hold onto your hat! You'll follow picturesque trails explore rock gardens, ride through desert washes, and climb up steep valleys that are inaccessible to other vehicles.
Sonoran Desert Sunset Hot Air Balloon Ride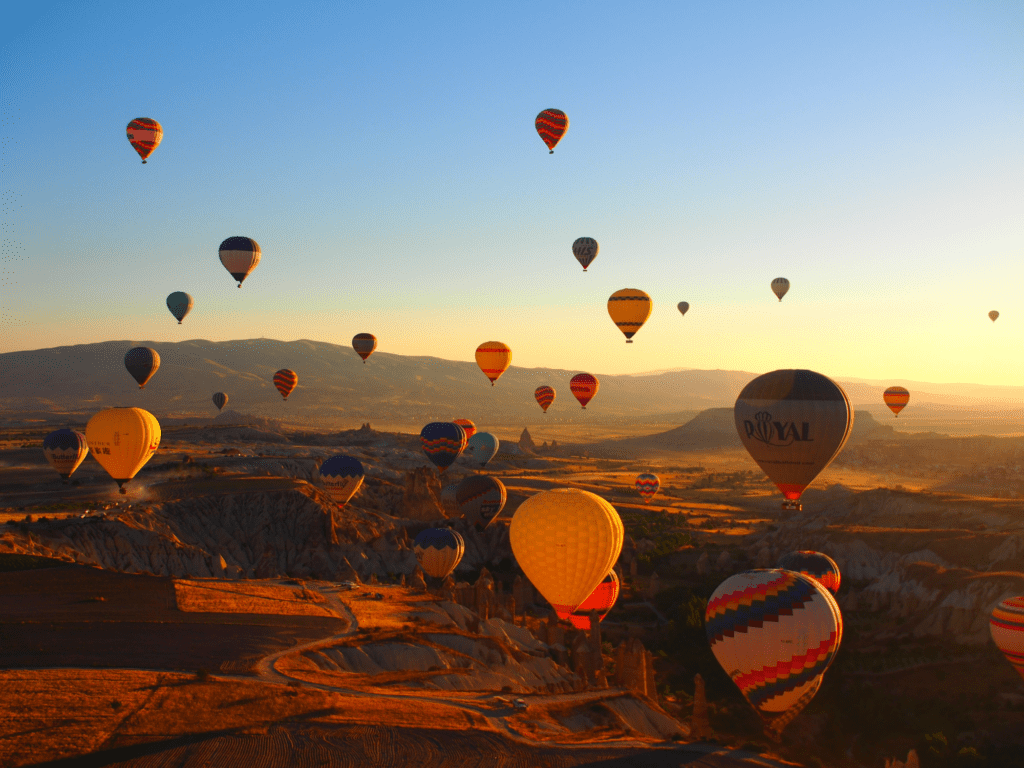 The Sonoran Desert is a beautiful place to see the sunset. As the sun dips below the horizon, you can appreciate the vast expanse of desert around Phoenix.
If you wish, you can join in on the launch of the balloon. Or, if you would rather take one last trip into the desert by night, Hot Air Expedition tours depart between 5 pm and 6:30 pm based on the time of year.
A sunset hot air balloon ride is a unique experience that you won't want to miss!
Stargazing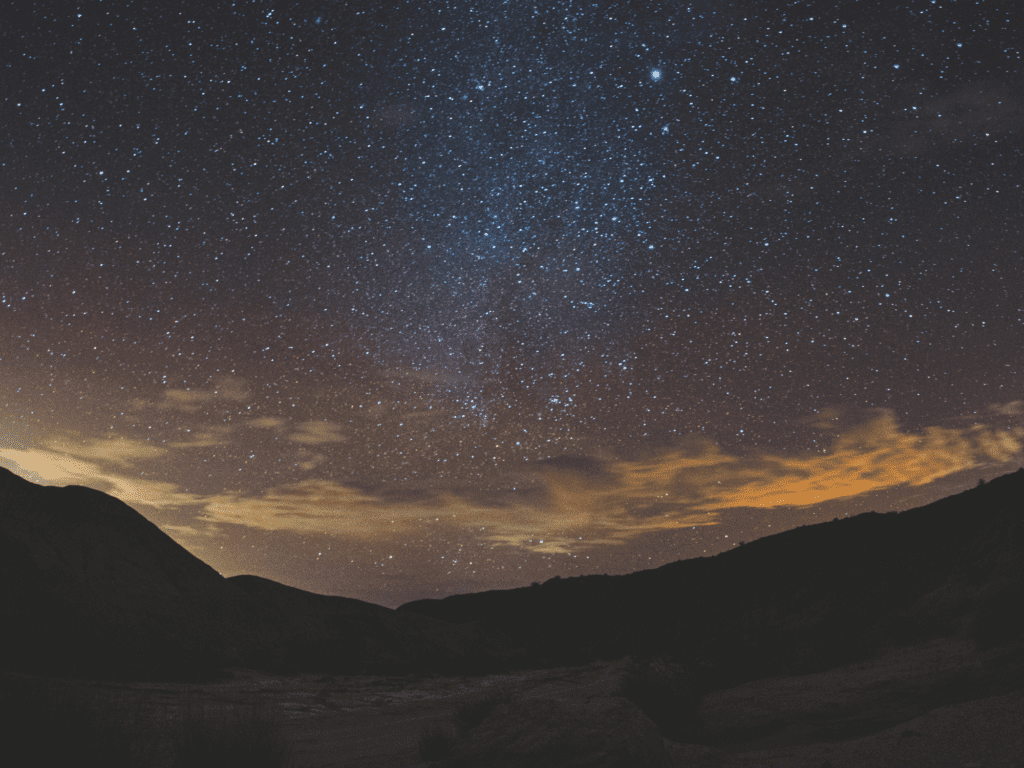 Scottsdale is a place where you can experience the best of both worlds: the city and the desert. And what better way to experience the desert than by stargazing?
Stargazing in Scottsdale is an amazing experience, and there are plenty of places where you can do it.
The best place to stargaze in the desert backcountry; the lack of light pollution makes it the perfect place to see the stars.
There are also plenty of tours offered throughout the season that provide snacks as you explore the night sky. You can find a tour that's right for you here.
Wonderspaces Arizona
If you're looking for a unique and extraordinary art experience, look no further than Wonderspaces, Arizona. Located inside Scottsdale Fashion Square, Wonderspaces presents an evolving lineup of 15 extraordinary art installations and signature cocktails to enjoy with friends and family.
This year-round show features artwork from all over the world, and the exhibits are constantly changing. You'll never see the same thing twice at this gallery!
McCormick-Stillman Railroad Park
The McCormick-Stillman Railroad Park is a great place to visit for people of all ages. The park offers carousel and train rides for both kids and adults, as well as historic railroad artifacts and a beautiful, green space for picnics.
The Paradise and Pacific Railroad offers visitors a tour of the park and information on how trains work. The 30-acre park in Scottsdale, Arizona, is the only one of its kind in the United States.
The great thing about this park is that they offer scheduled events throughout the year like "tents by the tracks," where you pitch your tents by the tracks and experience a night of fun and adventure while camping at the McCormick-Stillman Railroad Park.
Indoor Skydiving
Have you ever wanted to experience the thrill of skydiving without worrying about falling? If so, then indoor skydiving is the perfect activity for you!
Indoor skydiving is an extreme sport that simulates the experience of skydiving without jumping out of an airplane.
At 130-175 mph (209-282 kph). This unique experience is perfect for those who want to feel the thrill of flying without any risk.
Pub Crawl by Bike
Do you enjoy a good pub crawl? If so, Scottsdale is the place for you! This city has no shortage of pubs and entertainment districts, making it the perfect destination for a night out on the town.
A bike pub crawl allows you to cover more ground and see more places in less time. Plus, it's a lot of fun to pedal your way through the city with fellow revelers.
You can either do a consecutive-day pub crawl or explore different areas at different times. Either way, you're sure to have a great time!
It's easy to find such tours online – just search for "pub crawl Scottsdale," and you'll find several options.
Not only is this a great way to discover new places, but you'll also get exclusive deals on participating bars and restaurants. So what are you waiting for? Get ready to have some fun!
Scottsdale Segway at Night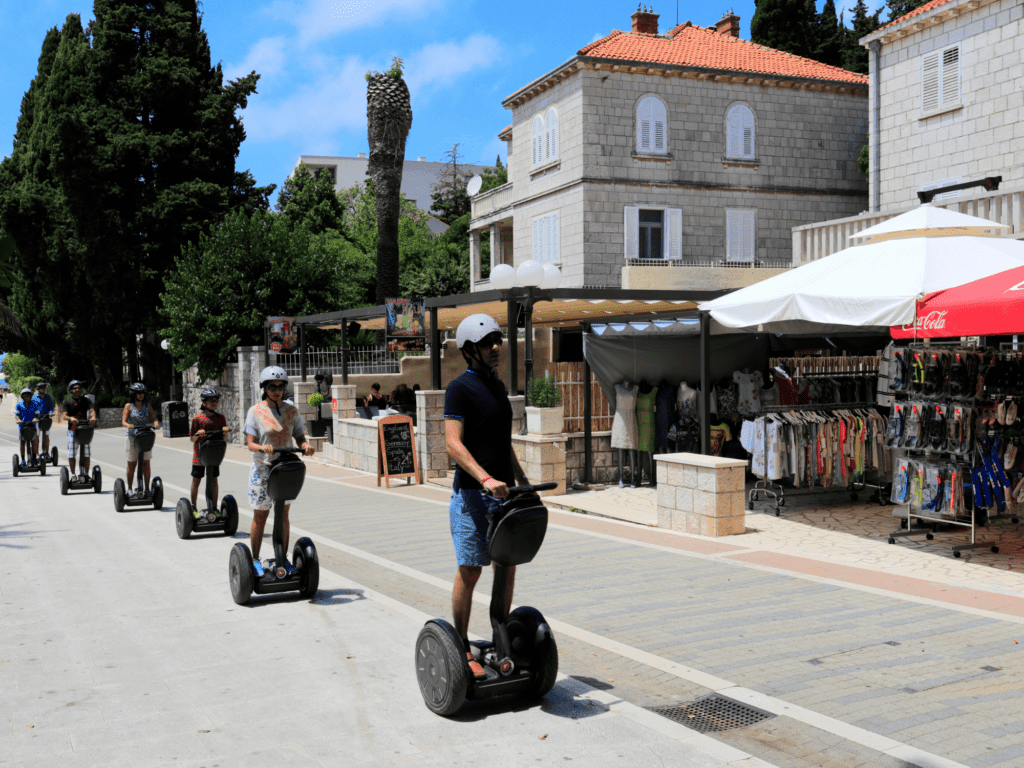 There's no doubt that Scottsdale is a beautiful city to explore during the daytime, but its landscape transforms into an entirely different place at night.
The Scottsdale Segway tour is an evening activity that takes you through the city's most popular areas. You'll get to see all the sights and sounds that Scottsdale offers at night.
Segway of Scottsdale offers night tours through the old town. These tours are a great way to see the sights and learn about the history of this charming town. If you're new to Segways, don't worry – you'll get the hang of it quickly with help from your guide.
Buffalo Chips Saloon Bull Riding
Looking for something fun and different? Head over to Cave Creek on Wednesday or Friday for some REAL LIFE bull riding.
The place is huge, and it has an old west appearance. We sat at the bar and enjoyed some drinks and apps. We ordered the Nut Brown on draft from Sedona, some fried cheese curds, and jalapeno poppers that were very reasonably priced.
They had a live band (Friday) that started at about 8:30 inside and outside; they had bull riding, which was crazy! There was another bar outside near the bull riders and
Rough Rider Speak Easy
Imagine a world without bars… isn't it awful? It's difficult to imagine that the generations before us struggled through Prohibition, hiding their drinking in secret and seedy places just so they could sip on a cocktail without fear.
Today you can experience late 19th century cocktails in a 21st-century restaurant and cocktail bar inspired by the fashions, fare, and libations.
Candle Chemistry
Want to make a custom soy candle or body product with a scent all your own? Head over to Candle Chemistry, where you can invent your own scent and create candles or lotions.
Did you know that the sense of smell is the most complex of the five senses, with a relationship to memory that surpasses all other senses?
With over 100 fragrances to choose from, including your favorite spa fragrance, treating yourself to ascent from a cherished place or time in your history, there are no limits, and everything is up to YOU.
Mavrix
Mavrix is a popular entertainment complex with 22 bowling lanes, 85 arcade games, a cutting-edge laser tag zone, pool tables, dozens of 4K televisions, 1,500 square feet of meeting and event space, and a 5,000-square-foot restaurant and bar featuring a chef-curated menu, local beers, and craft cocktails.
Downtown Scottsdale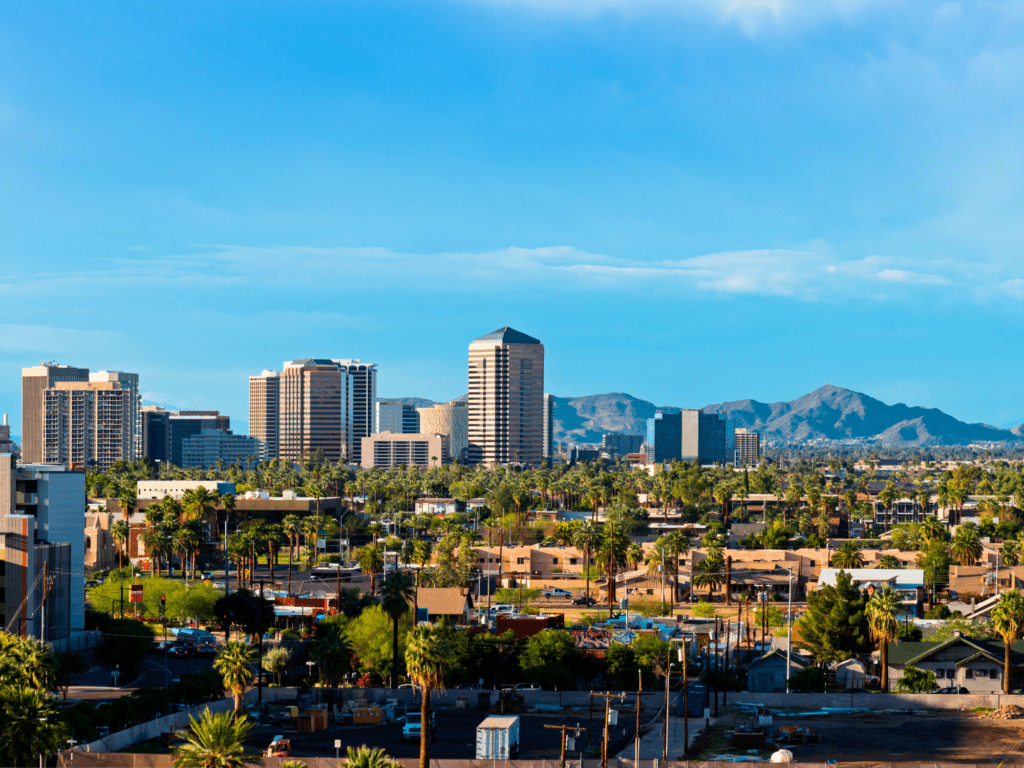 The city is known for its art galleries, resorts, golf courses, and spas. Downtown Scottsdale is an area of the city that offers interesting shops and restaurants within walking distance of one another.
The Downtown area is an excellent place to get a taste of the city. Scottsdale has many award-winning restaurants and bars. In addition, there are art Walks held every Thursday evening in Scottsdale from 7 pm to 10 pm.
Check Out the Local Art Scene
Scottsdale is home to a thriving art scene, with several museums and galleries showcasing international and local artists.
The Scottsdale Museum of Contemporary Art is particularly worth checking out, as it features modern art and architecture, with events regularly changing to showcase new works.
Past shows have included video art festivals, illuminated murmuration displays, and waste reimagined as art.
If you're looking for something more interactive, the Scottsdale Artwalk is a celebration of the town's historic art district. Held every second Thursday evening of the month, it offers visitors the chance to explore more than 100 pieces of public art and attend artist talks, performances, and other special events.
Have a Night Out In Scottsdale
Scottsdale is known for its nightlife. If you're looking for a place to have some fun and let loose, you'll find plenty of options in this city.
You can start your night by checking out one of Old Town Scottsdale's many bars or clubs. This area is reminiscent of a Western town and will give you a taste of the Wild West. You'll find Southwestern specialty shops and tempting snacks here.
The most popular spot in Downtown Scottsdale is Old Town; it contains historic buildings and modern aspects reminiscent of the Far West era and more modern times. People like this area for its history, art galleries, restaurants, and nightlife.
If you're looking for something a little more low-key, head to the Salt River Waterfront. There are elegant residential buildings, offices, restaurants, fountains, sculptures along the riverfront. You can take a walk or bike ride along the path to enjoy the sights.
Catch a Movie At The Theater
Scottsdale is a city that knows how to have fun, and there's no better way to experience it than by catching a show at the theater.
RoadHouse Cinemas offers the latest movies in a comfortable and modern setting, complete with extendable tables for snacking and drinking during the movie. And if you're looking for a bite before or after the show, their award-winning restaurant offers everything from truffle fries to burgers and tombstone burgers.
Enjoy a Night At The Casino
If you're looking for a fun night out, head to Casino, Arizona! The casino features popular games like poker, blackjack, baccarat, and craps.
There are 900 slot machines in the casino, so you're sure to find a game that suits your fancy. The sports bar is a great place to relax between rounds of games with friends or coworkers.
Go Clubbing or Bar Hopping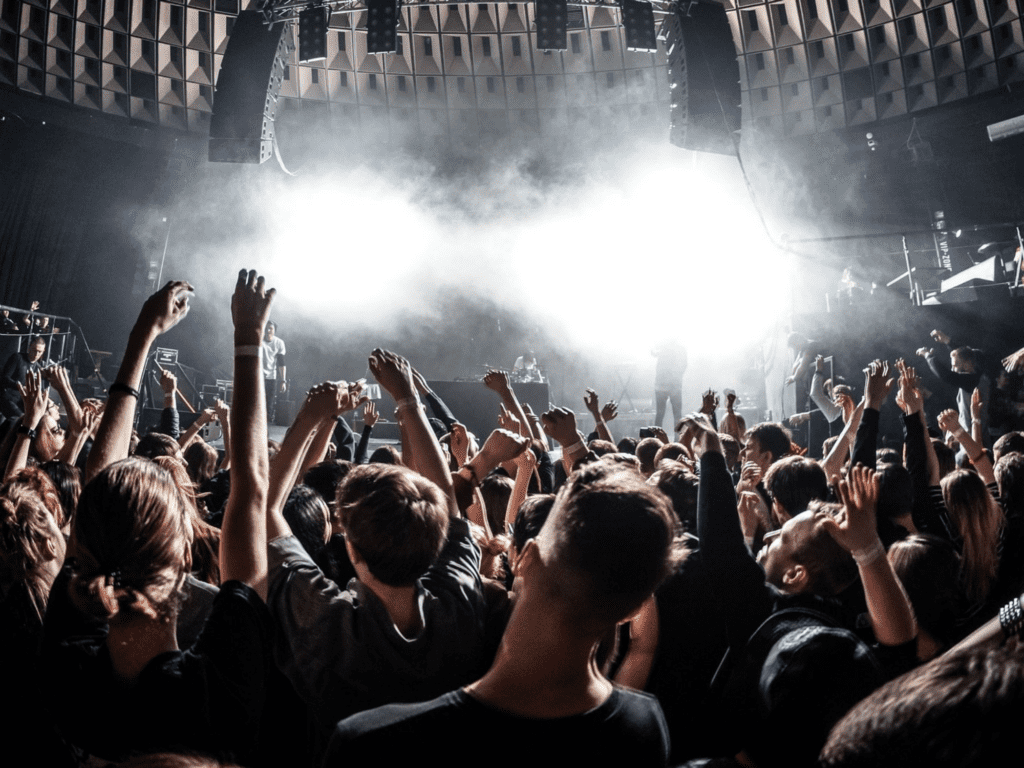 Scottsdale is a vibrant city with plenty of things to do, and one popular activity is going out clubbing or bar hopping. There are many great places to go, and you're sure to find something to your taste.
If you're looking for a place to dance the night away, head to Maya Day + Nightclub. They have a large selection of drinks and an impressive light show that will keep you entertained all night long.
If you're looking for a more relaxed atmosphere, try the Wasted Grain. It's a great place to grab a drink and watch the game with your friends, or you can play some pool if you're feeling competitive.
So next time you're in Scottsdale, be sure to check out Wasted Grain. You won't regret it!
If you're looking for a place to just have a good time, head over to the Old Town Scottsdale area. There are plenty of bars and clubs in this area, so you're sure to find something that suits
No matter your preference, Scottsdale has something for everyone when it comes to bars and clubs. So get out there and explore!
Take in Some Live Music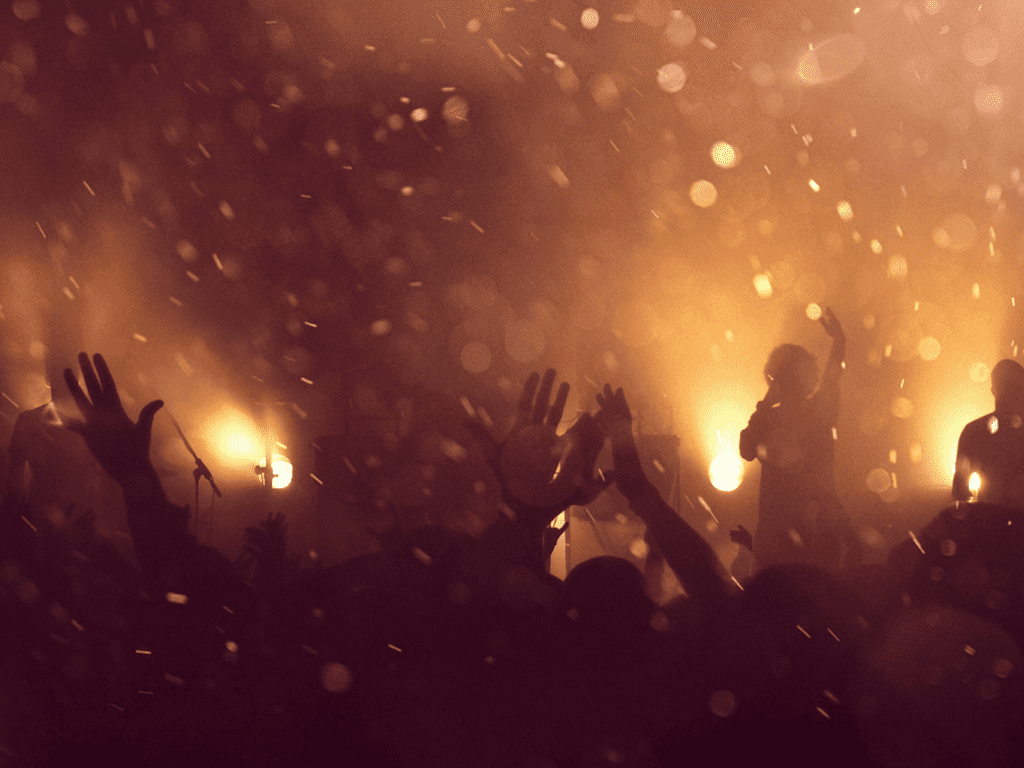 Scottsdale is home to various live music venues that offer something for everyone. Whether you're in the mood for country, rock, or jazz, you'll be able to find a venue that suits your needs.
One popular live music venue in Scottsdale is the WestWorld of Scottsdale. This facility hosts a variety of events each year, including car shows, auctions, and sporting events. In addition, the Westworld amphitheater regularly hosts concerts by some of the biggest names in country music.
If you're looking for a more intimate setting, check out one of Scottsdale's many jazz clubs. These venues offer an up-close and personal experience with some of the best jazz musicians in the business.
No matter what type of music you're into, Scottsdale has a venue that will suit your needs!
Scottsdale Center for The Performing Arts
The Scottsdale Center for the Performing Arts is a cultural center in Scottsdale, Arizona, offering diverse performances, including dance, classical and jazz music, film, theater, and popular shows. Visitors can enjoy an evening out at this center and experience the best that Scottsdale has to offer.
Where to Eat in Scottsdale
Scottsdale offers a wide variety of restaurants to choose from, whether you are looking for a casual dining experience or something more romantic. If you are looking for local restaurants, I would recommend Café Monarch and The Mission.
Café Monarch specializes in dishes with local ingredients and a good wine list. The Mission is a Latin cuisine restaurant in Old Town that will help you find vegetarian, vegan, and gluten-free dishes if they are your preference.
If you are looking for Japanese cuisine, then Kyoto Scottsdale is the place to go.
They serve Traditional Japanese Cuisine that will make you feel like you are in Japan!
Finally, if you want to experience some country hospitality, I suggest the Rusty Spur Saloon in Old Town. They have been an icon in Scottsdale for years, and celebrities from the entertainment and movie industries frequent it.
Things To Do In Scottsdale This Weekend
A great way to learn about the weekend events in the Scottsdale area is to visit the Scottsdale website. The city's site has a calendar of events and activities going on in the area, including special events like art festivals, sporting events, concerts, and more.
Get Out And Explore the Best Things To Do In Scottsdale